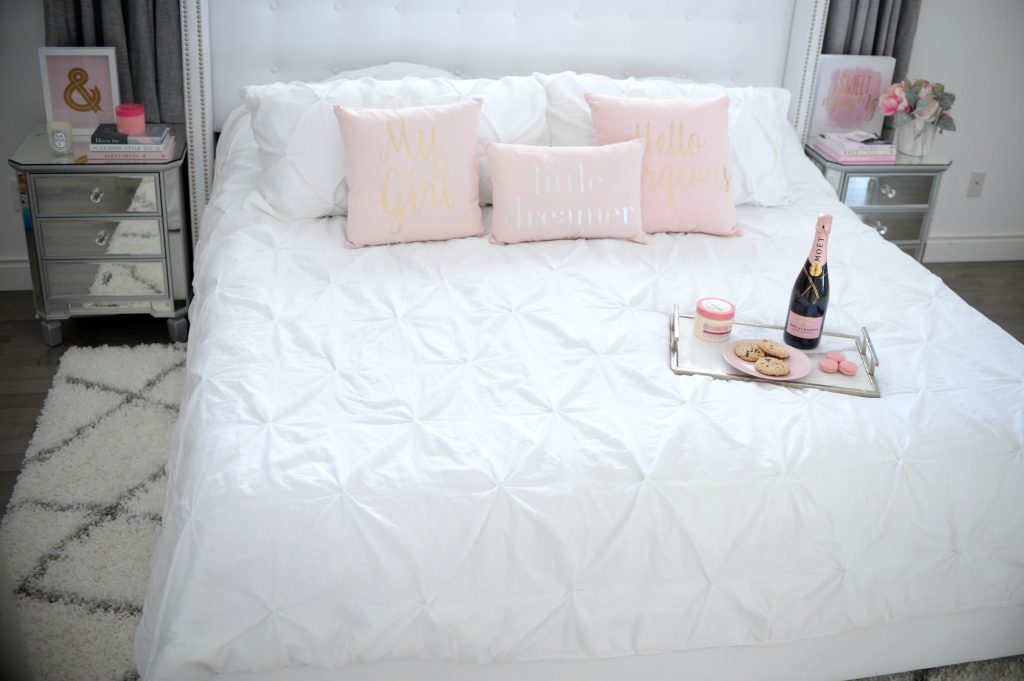 Transform your sleeping space into a dreamy retreat
A bedroom is a place where we read, maybe watch T.V, recharge, daydream and get some ZZZ's. A bedroom is so much more than just a place you lay your head at night. It should be a place where you come to relax and unwind, and it should feel warm and inviting. There are a few simple things you need in your space that can instantly transform your sleeping area into a dreamy retreat that you won't want to leave. Today I'm sharing a sneak-peek into my master bedroom and talking about 7 things every bedroom deserves and needs to turn your sleeping quarters into a restful sanctuary.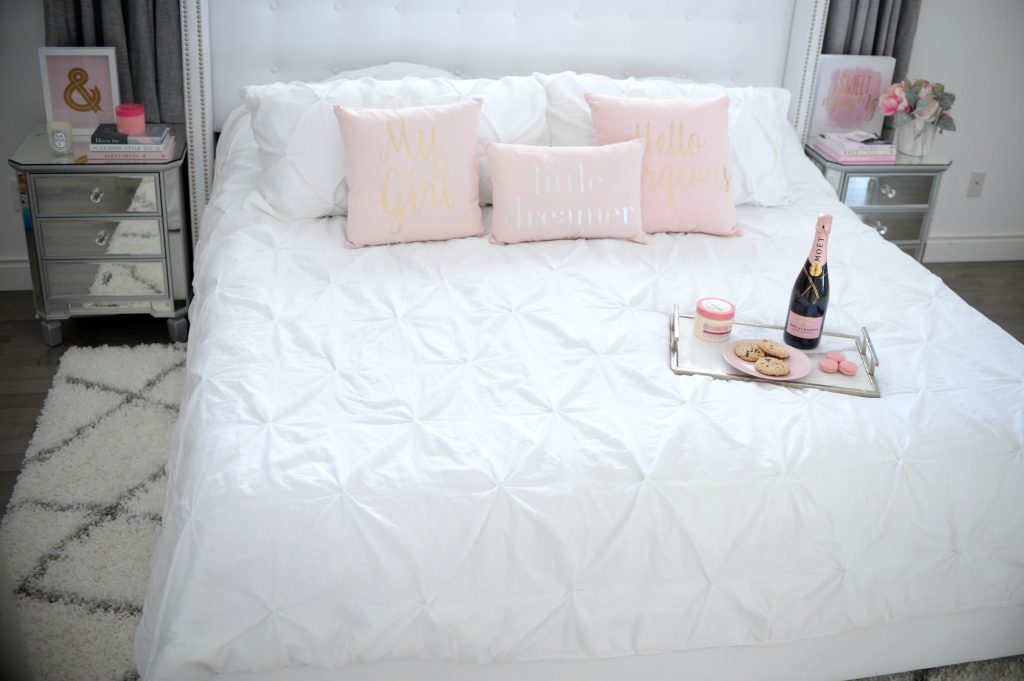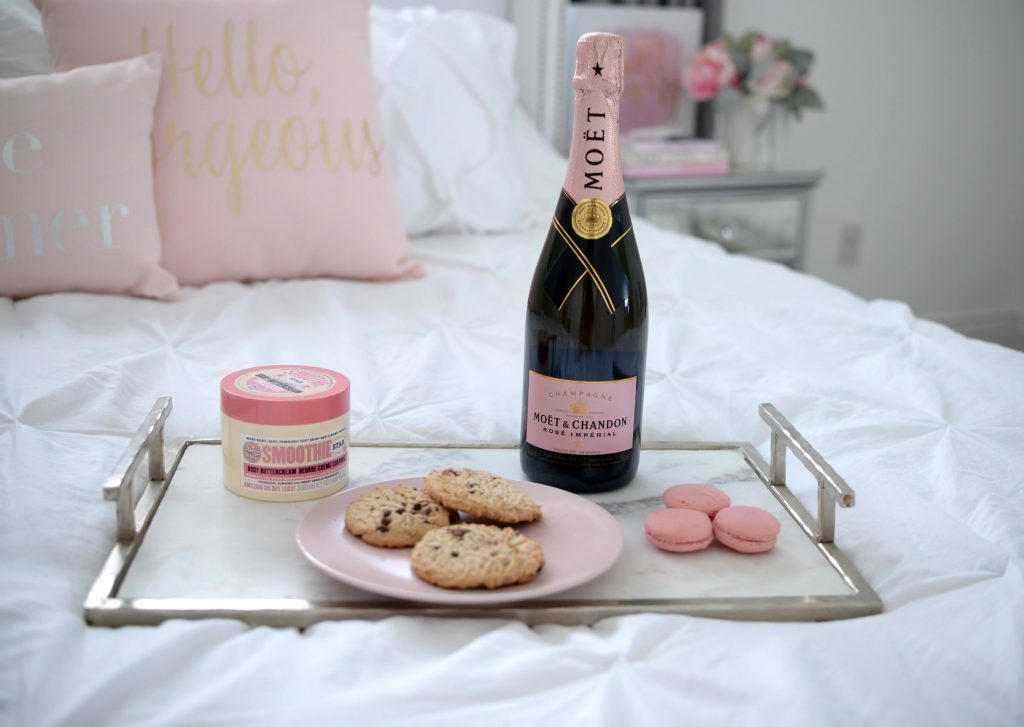 If it's one thing a bedroom needs, it's a high-quality mattress. Since we spend a third of our life in bed, it's important to have a good mattress. If you're not getting enough REM sleep, you're never going to truly appreciate your bedroom and will be cranky throughout the entire day. Look for a mattress that will keep you cool and give great support.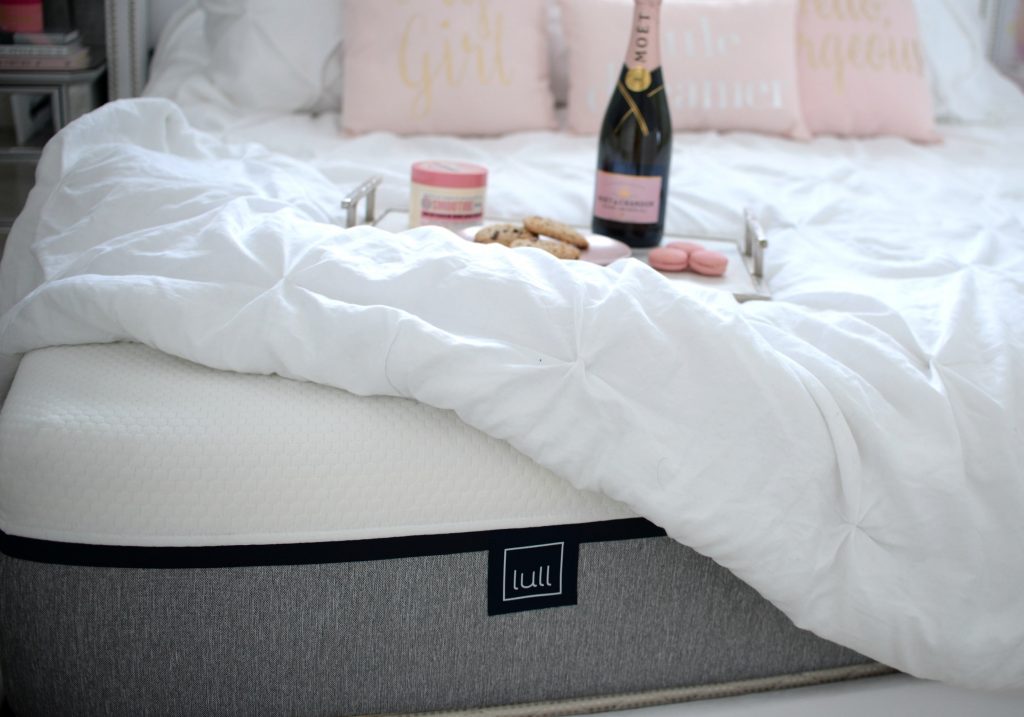 I've always been a spring mattress kinda gal, and it wasn't until I started sleeping on the Lull Premium Three-Layer Memory Foam Mattress. Its 1.5" top layer helps to evenly distribute my weight and contours my unique body curves, relieving pressure in my lower back and neck to ensure proper lumbar support. This ensures I wake up without any aches and pains. Since it features multiple layers of foam, it absorbs movement. Derek tends to toss and turn a lot in the middle of the night, and I'd wake up just as often as he would with our old spring mattress. Now I have the luxury of not feeling him moving, which means my quality of sleep has improved.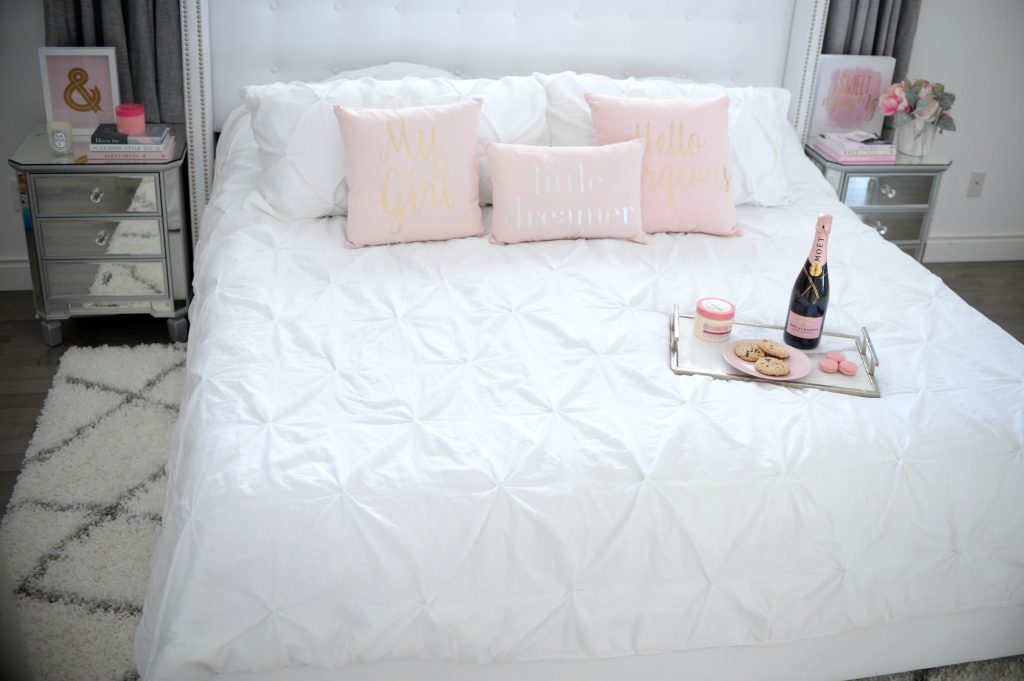 Another thing I love about the Lull mattress is that it's temperature controlled. The top layer is injected with gel polymer, specifically designed to transfer heat away from your body, keeping it cool and comfortable all night. I think one of the main reasons why I never made the jump into the memory foam world, was being afraid I'd sink into my mattress like quicksand. Lull has just the right amount of bounce-back, it not only supports your body for a good-night's sleep, but it never feels like you're sinking into your mattress.
Although more expensive than your typical run-of-the-mill mattress, the brand only uses the best foam to ensure you'll have it for years to come. When compared to other foam mattresses, Lull is much more affordable. It provides you with the same luxe feeling of an expensive hotel bed, but at a price you can afford. Derek and I couldn't be happier, its now a real struggle to get out of bed in the morning hehe. We did however do a ton of research before deciding on a Lull mattress, but with over 4.7 stars on their website, we knew it was a perfect fit.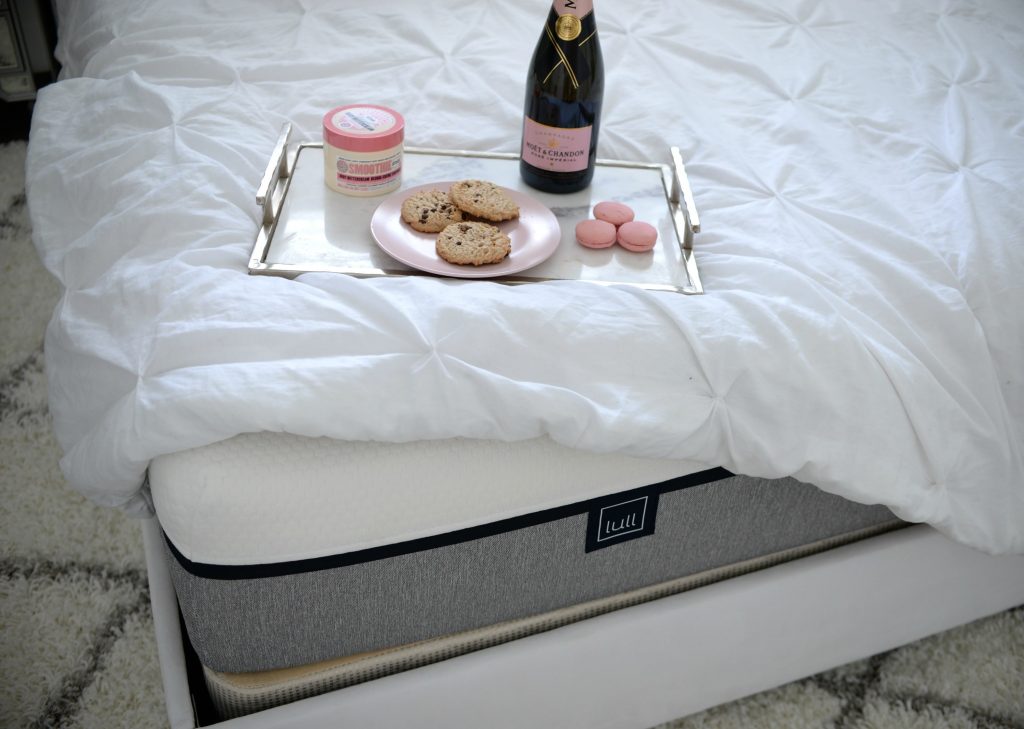 When getting out of bed, everyone wants a soft landing spot to step down to. Although we all love the look of hardwood, sometimes it's not practical in a bedroom. To give the luxe feel of hardwood, but without the hard, cold floor, try a large area rug. This will allow the hardwood to still be a statement in the room, but it will be comfortable on your feet in the morning. Opt for something soft, stylish and timeless and you're love and cherish it forever. Rugs USA is an amazing site for affordable, yet durable and high-quality rugs. They always have discounts and promo codes, which is where I was able to score this designer rug for under $300.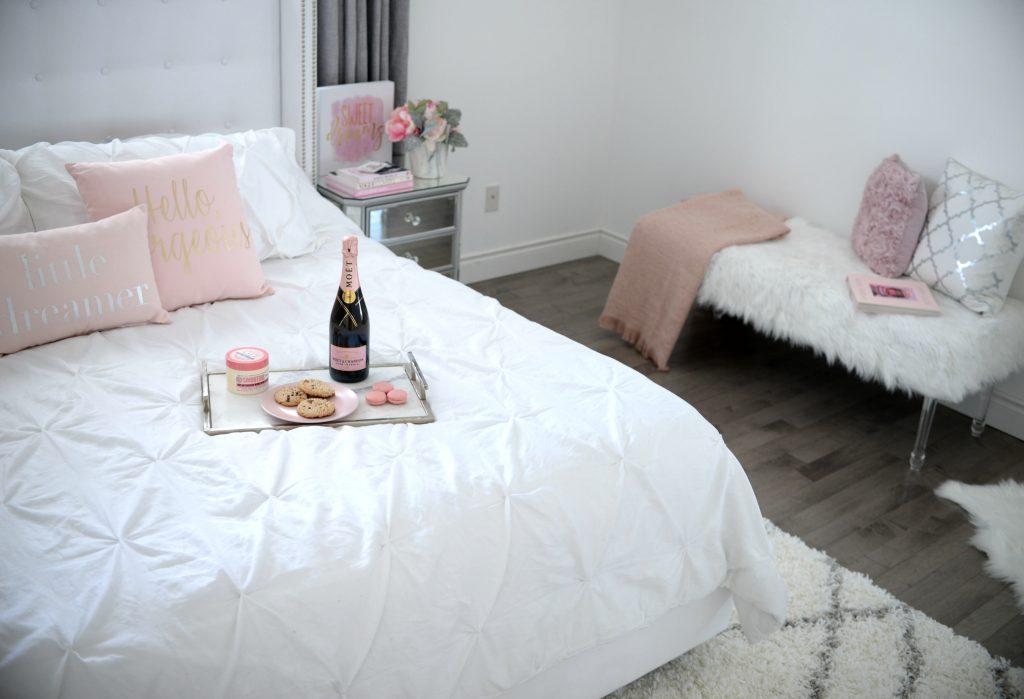 I say, the more pillows the merrier. Depending on the size of your bed, you can get away with upwards of 6 pillows. This will allow your bed to look inviting and comfortable, and allow for a peaceful and restful sleep.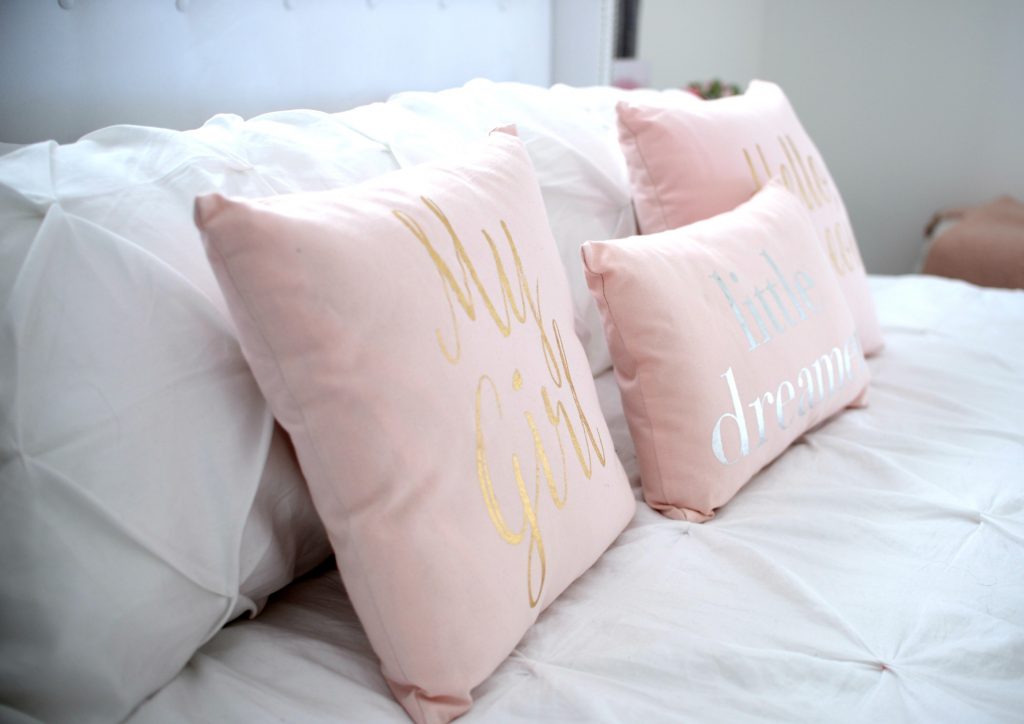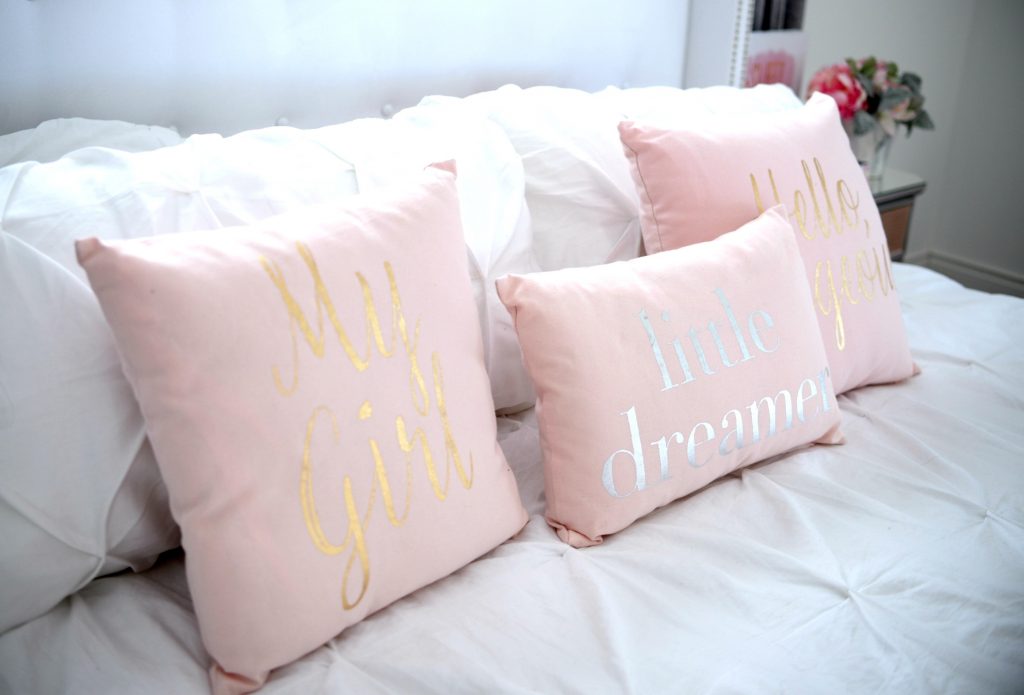 Seating is also key. How many times have you tried to balance yourself on the edge of your bed while putting on your shoes, only to tip over? This could be in the form of an ottoman, chair, bench or even beanbag, but having somewhere to sit (besides the bed) will be life changing. It's important to have a place to relax, whether it's talking on the phone, putting on your shoes, curled up with a blanket and book or having a conversation with your partner.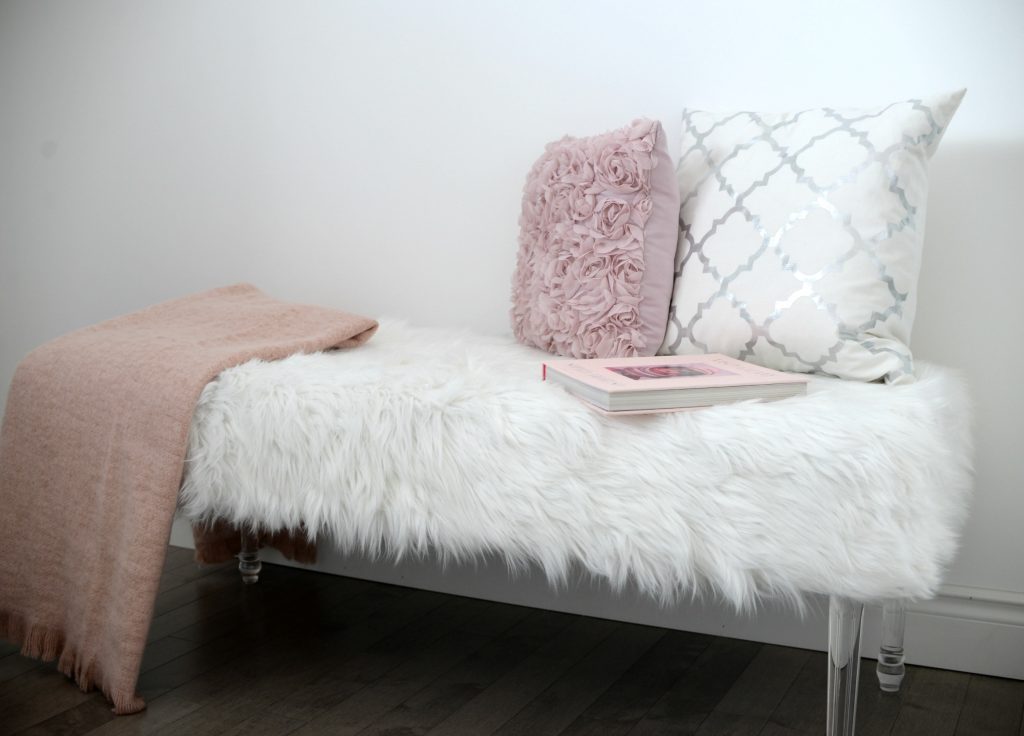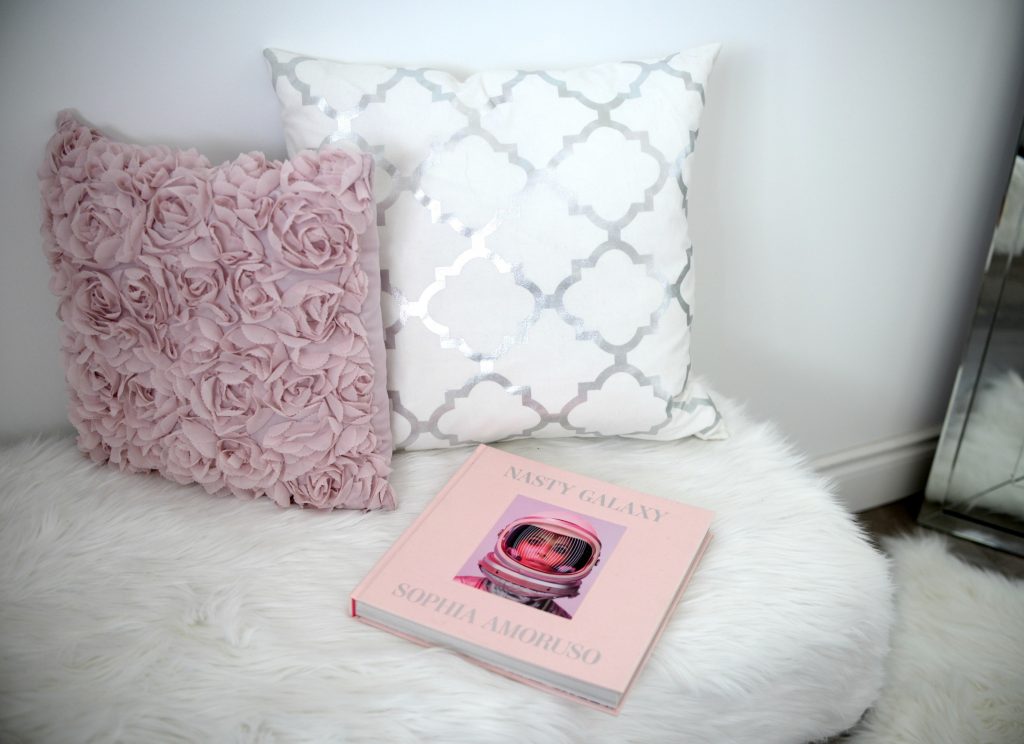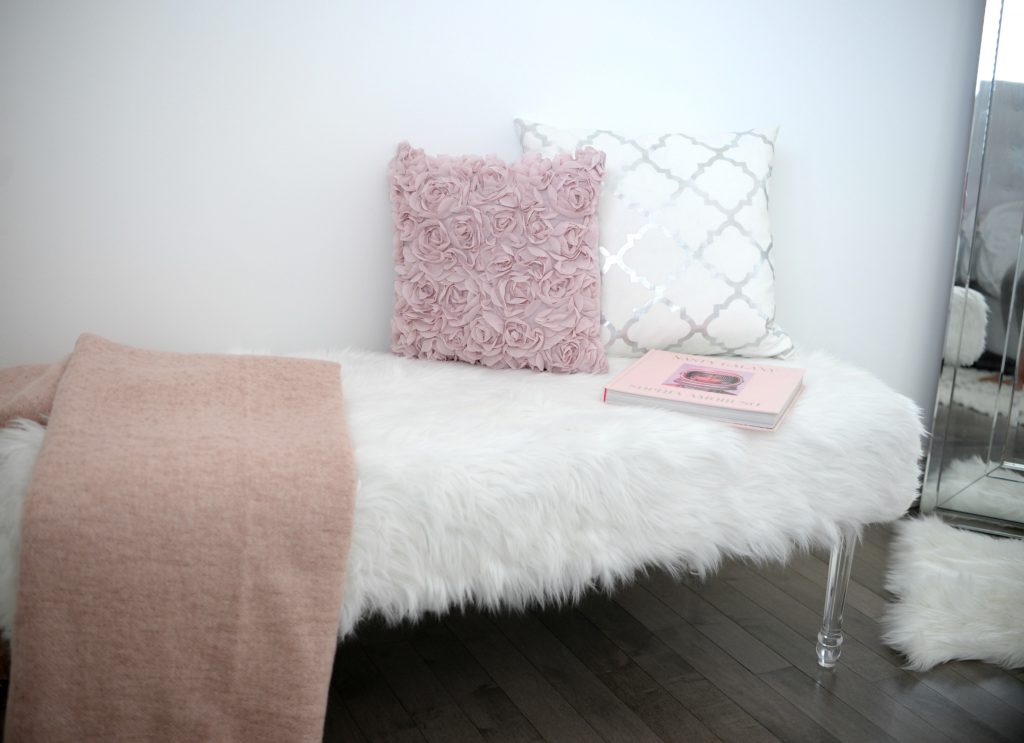 Mirrors are a pretty magical design element, especially in a bedroom. Reflection is an excellent way to make any space look 10x larger. A mirror adds both light, reflection and brightness, along with a unique feel to your space. Light will steam in from the windows around it, reflecting the light outside from all angles of the room. Having a full-size length mirror propped up against the wall allows you to see your entire outfit (even shoes) before leaving for the day.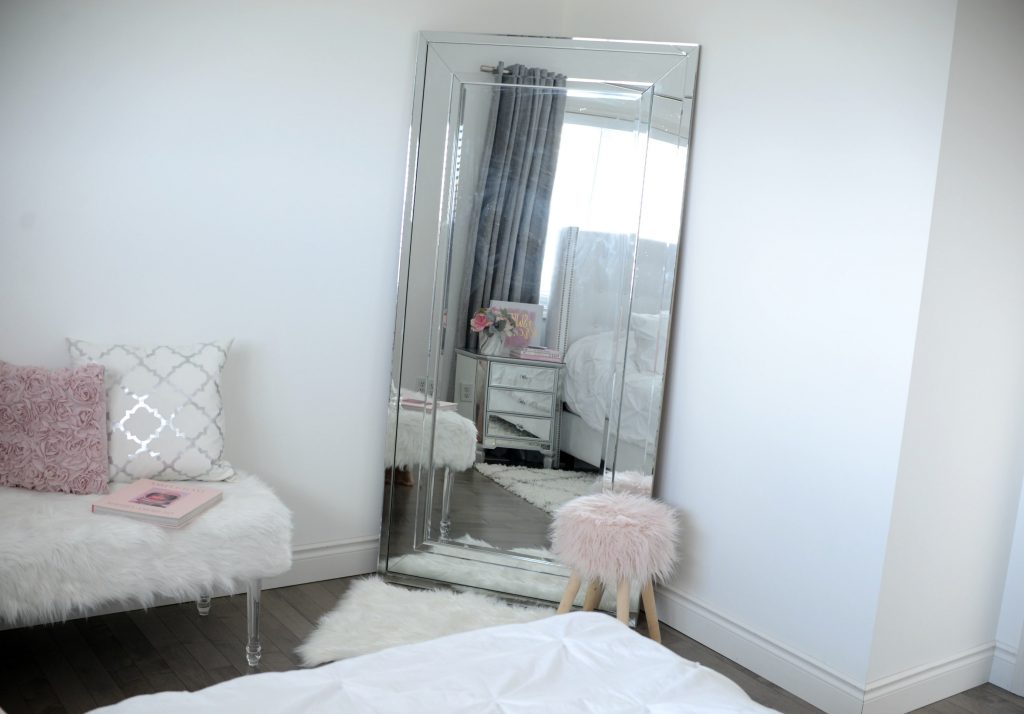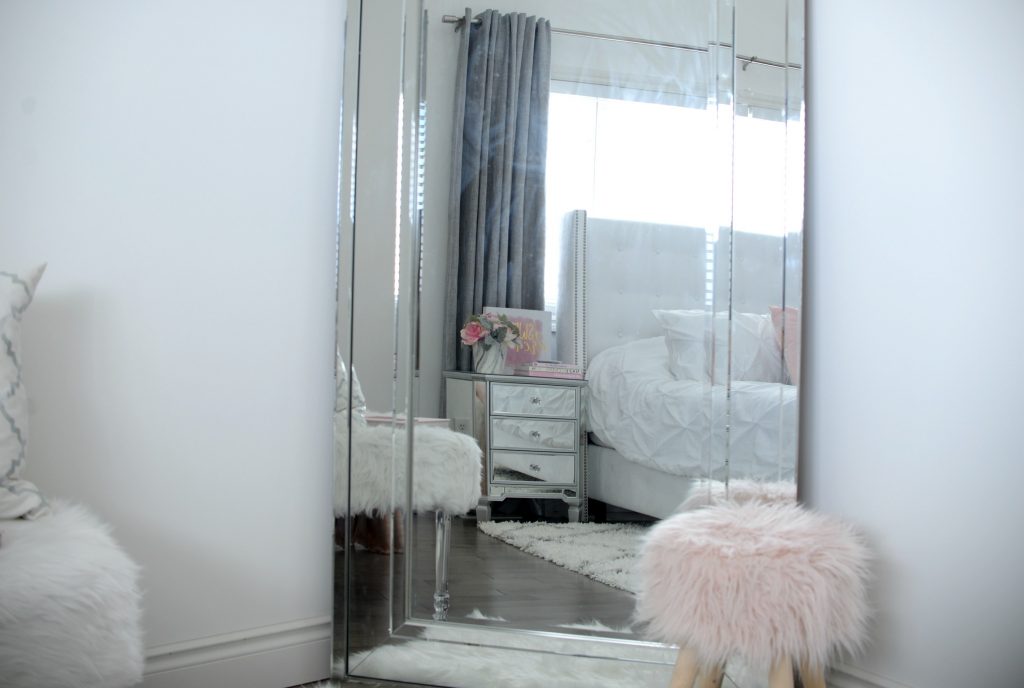 A personalized nightstand. An end table packed with all your favourite necessities not only looks chic and stylish, it's practical too. The combination of a book or two, a candle, a lamp or faux flowers, maybe a "catch-all" tray for your rings and cellphone is what makes your nightstand personal and unique. Homesense is my go-to store when looking for trendy, high-quality and unique furniture pieces. I scored a set of two mirrored, designer nightstands for under $300 a piece. It instantly helps to add a touch of elegance and sophistication to my space.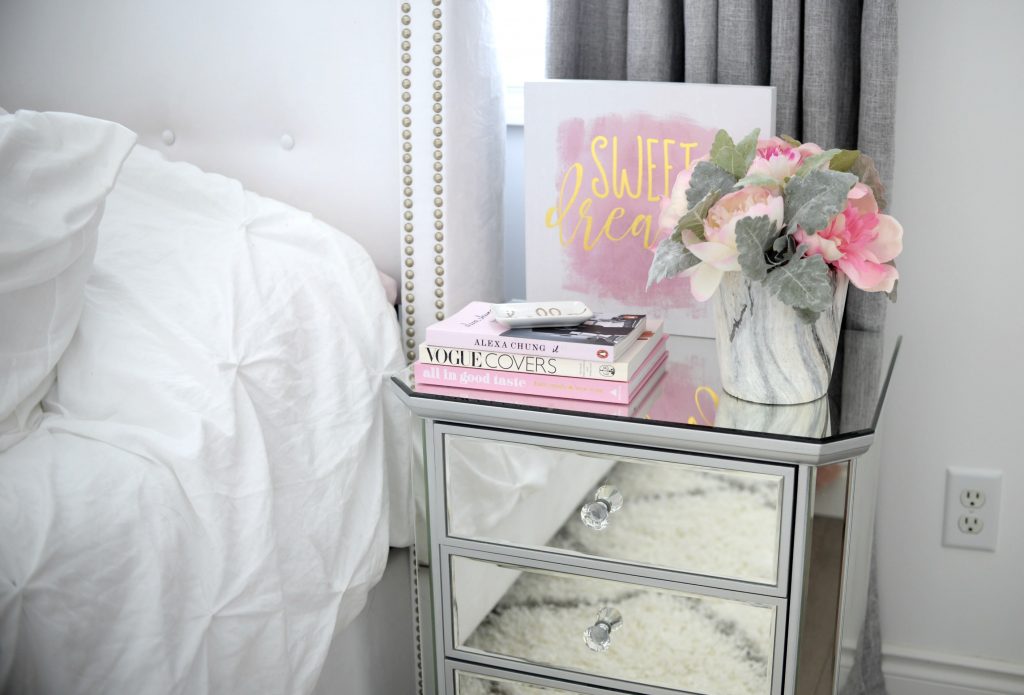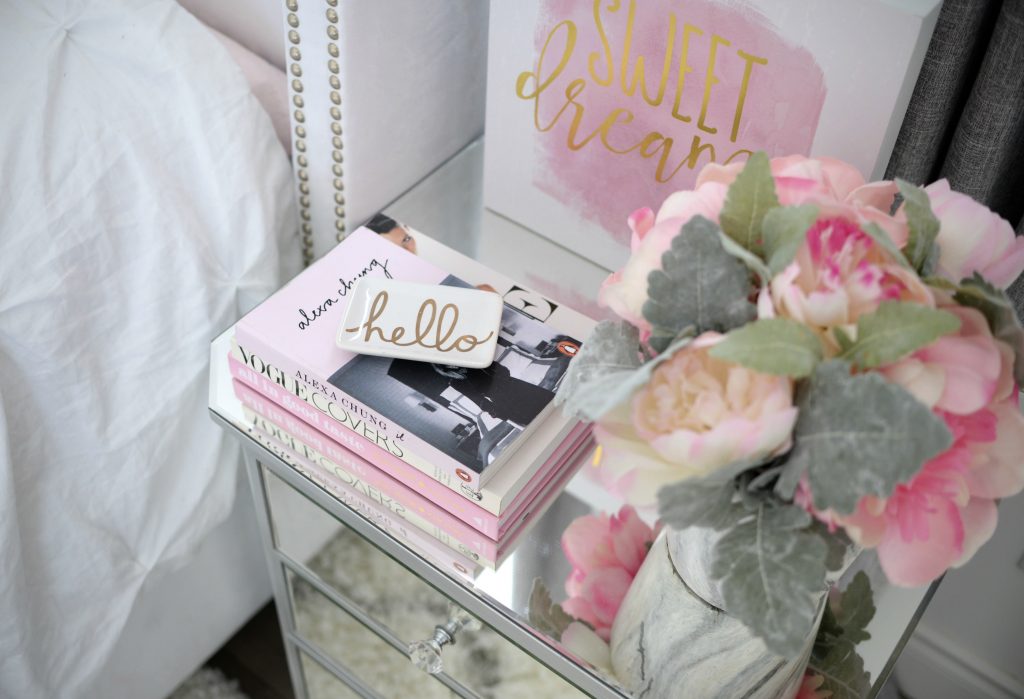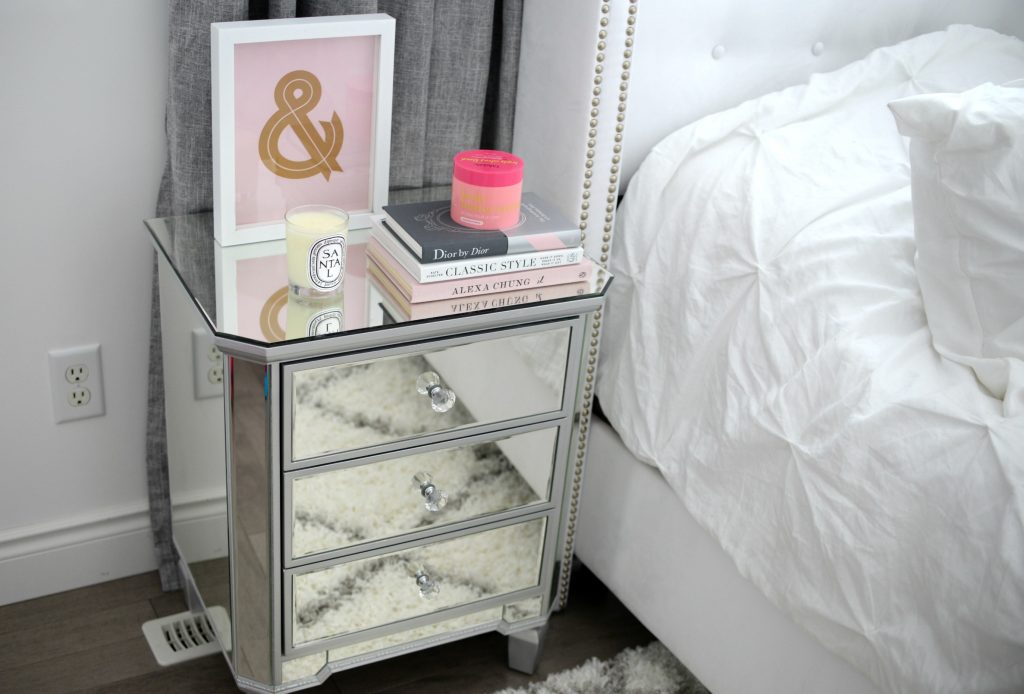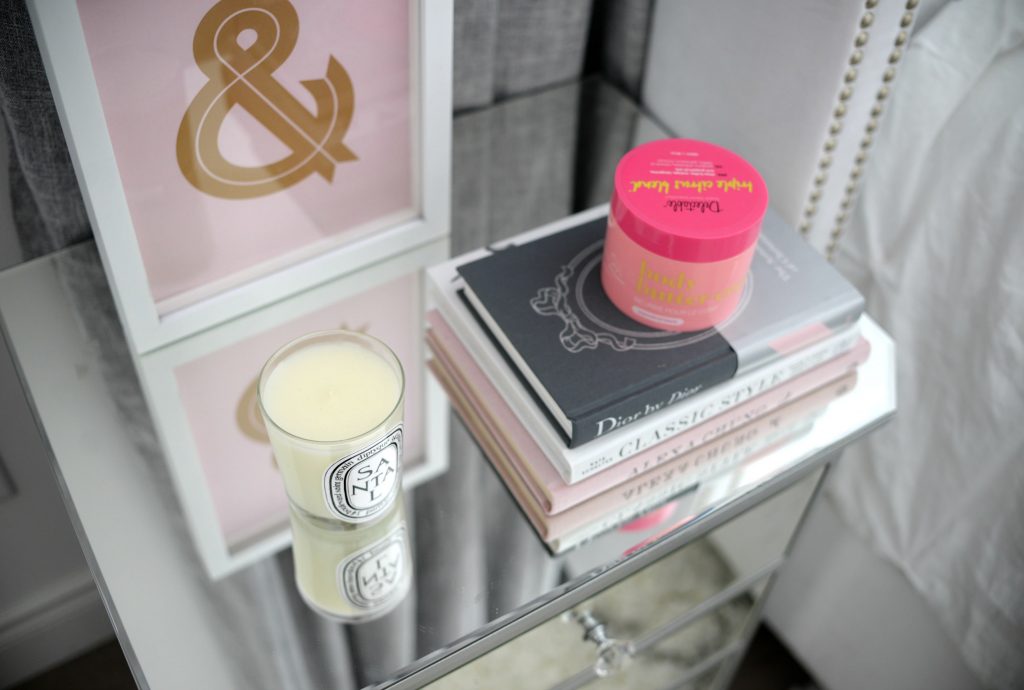 Since most of us can't sleep during the daytime, due to harsh lights, blackout curtains are a must. Not only do they tie the entire room together, they block light, block noise and reduce energy cost. Bouclair blackout curtains come in an array of fabrics, colours, styles, textures and length and block up to 99% of light. They also help to trap heat during the winter and keep light and heat out during the summer. I doubled up on these chic grey ones to add a more luxe and dramatic feel to my room and it helps to create the perfect ambiance at night. The thickness also reduces street noise and for someone that lives in a busy neighborhood, this is extremely important.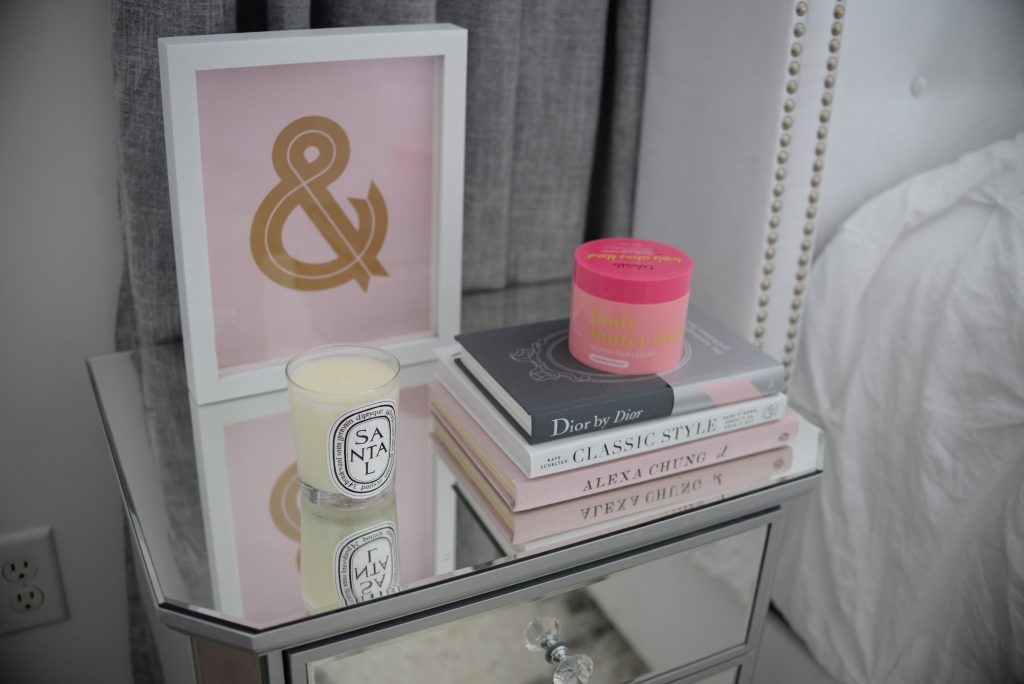 "Disclosure: Lull was generous enough to provide me with this mattress, but all opinions on this blog are my own. I also want to thank you for supporting the brands that support my blog."