Day to Night, Weekday to Weekend

Aerin Essentials Collection Fall And Winter 2014 features carefully curated products women simply can't live without. These must-have classics are perfectly tailored to easily fit into a stylish lifestyle and feature everything you need to achieve an effortless look from start to finish. Work a new rose lip balm or lip gloss along with a new palette and mascara into your daily beauty routine for a versatile look that can easily take you from day to night, workday to weekend.

My go-to weekend look these past few weeks have been the new Aerin Weekend Palette teamed up with the new Aerin Lip Gloss in Weekend. The Weekend Palette comes in a beautiful and chic, high shine gold compact with linen texture on top and features a full size mirror on the inside lid. It includes 2 eyeshadows in Simplicity and Cocoa, a blush in Pretty Bronze, a highlighter in Glow, a Multi Colour for Lips & Cheeks in Natural and 2 Rose Balm Lipsticks in Whisper and Cabana. This versatile palette creates a soft and nearly nude look with warm shades of brown and pale pretty pinks. You can mix and match each shade to effortlessly take you from day to night.
Aerin Eyeshadow in Simplicity and Cocoa have a creamy, soft texture that's highly pigmented and apply like a dream. The two neutral eyeshadows softly define eyes, but is extremely buildable for a richer, stronger, more intense colour payoff. It's truly opaque in a few easy swipes and stays put throughout the day without fading or creasing. Aerin Blush in Pretty Bronze helps to revitalize the skin with the perfect hint of sun-kissed colour. It reflects the natural light to help enhance your natural skin tone. Aerin Highlighter in Glow is a cross between a bronzer and a highlighter. You can apply it like a bronzer to create radiance rather than a sun-kissed tan. Aerin Multi Colour for Lips & Cheeks in Natural helps to give a radiant and healthy glow to both the cheeks and lips. It also features Aerin signature rose scent that lingers for a sense of calmness. I think this would look beautiful on every skin tone. It applies evenly, blends out beautifully and lasts through the day without fading. Aerin Rose Balm Lipsticks in both Whisper and Cabana have a rich, luxurious and creamy texture that provides a sheer wash of colour to the lips. Both shades are universally-flattering and feature a high shine finish. Its natural wax, balm like formula helps to seal in moisture to keep lips smooth and soft all day. It retails for $78.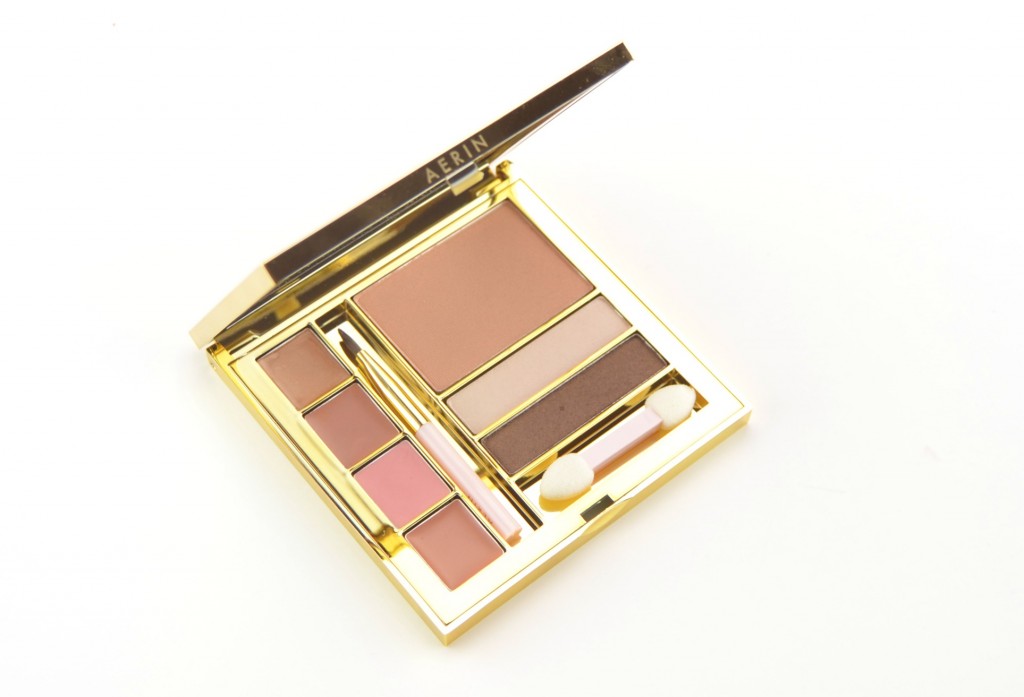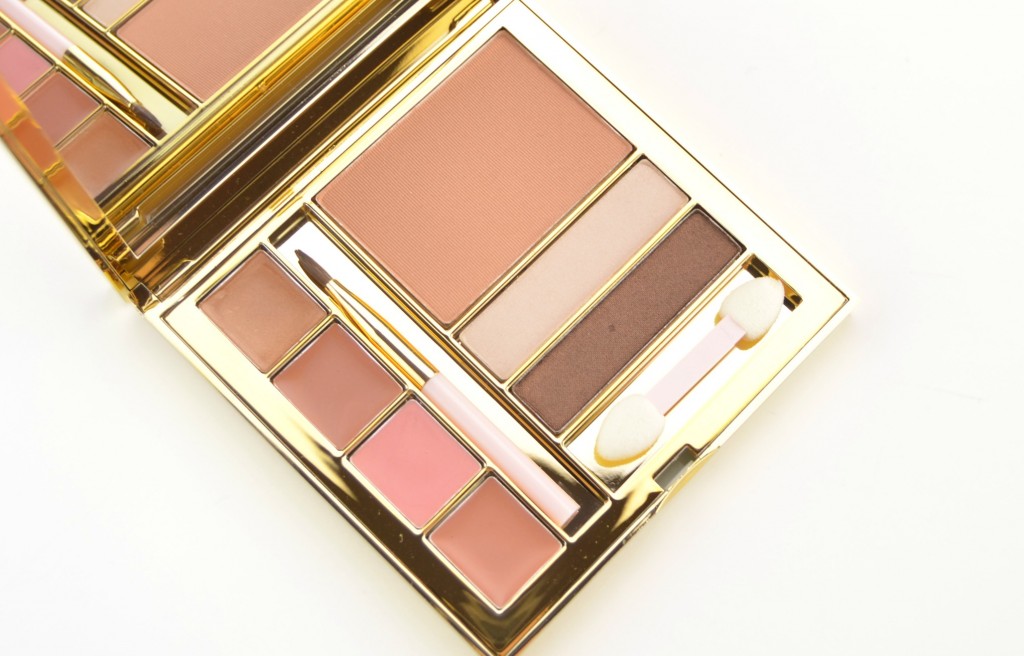 Aerin blush in Pretty Bronze and Aerin eyeshadow in Simplicity and Cocoa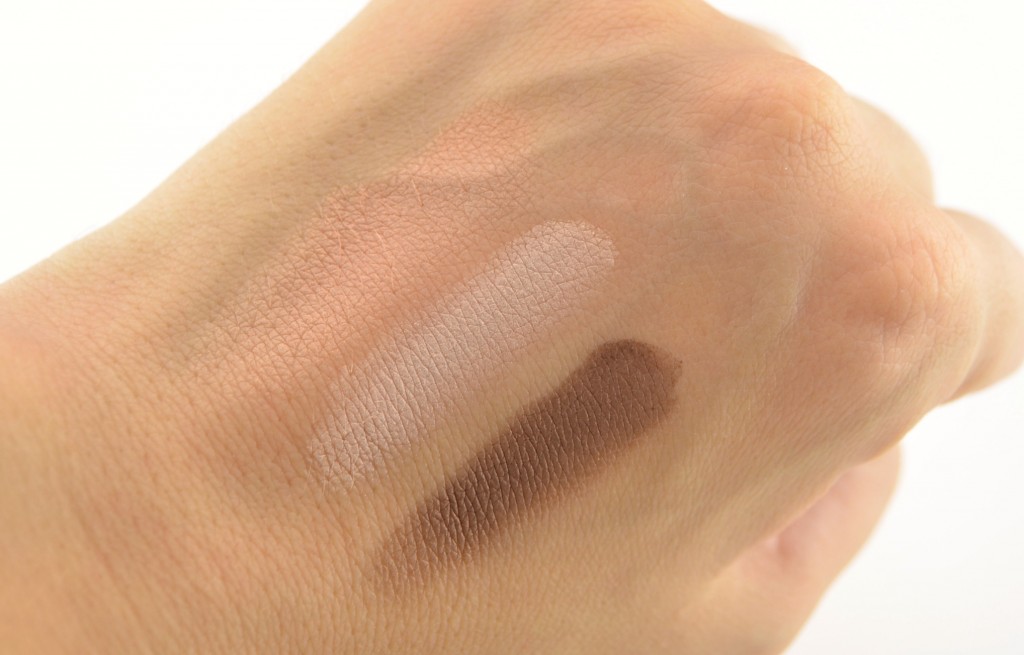 Aerin highlighter in Glow, Multi Colour for Lips & Cheeks in Natural and Rose Balm Lipstick in Whisper and Cabana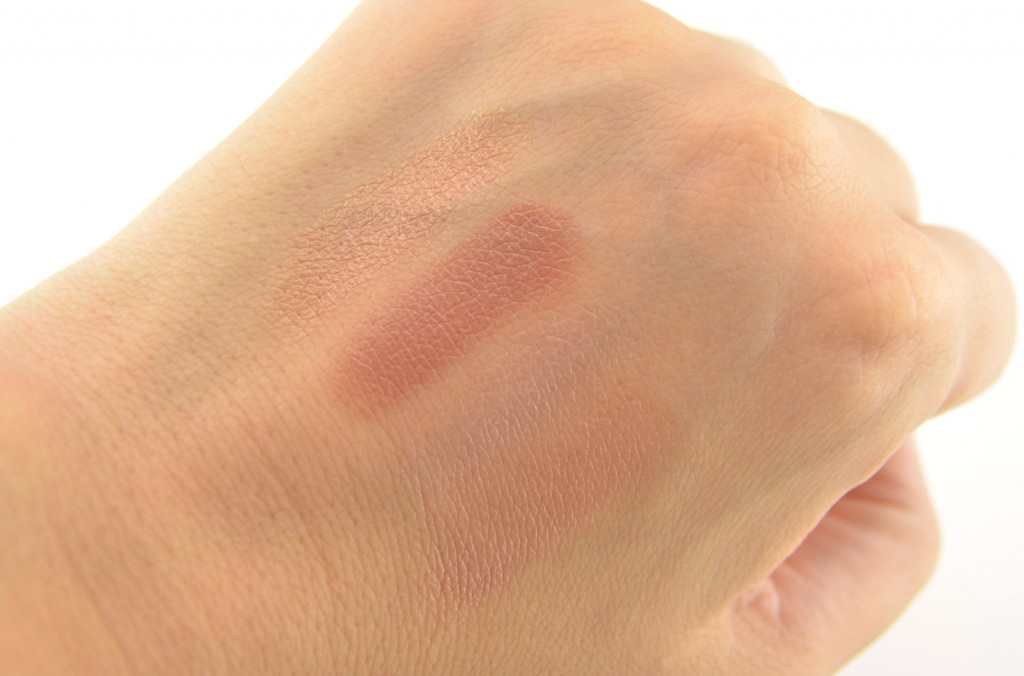 Aerin Lip Gloss in Weekend helps complete my look, while conditioning my lips all day long. It comes with a standard doe-foot applicator for easy application and has a gel-like texture with a high glossy shine. It has a lightweight formula that doesn't feel tacky or sticky and provides a sheer wash of colour to the lips. It lasts for 3 to 4 hours before fading and its floral infusion helps lift my mood and keep me happy throughout the day. It retails for $34.