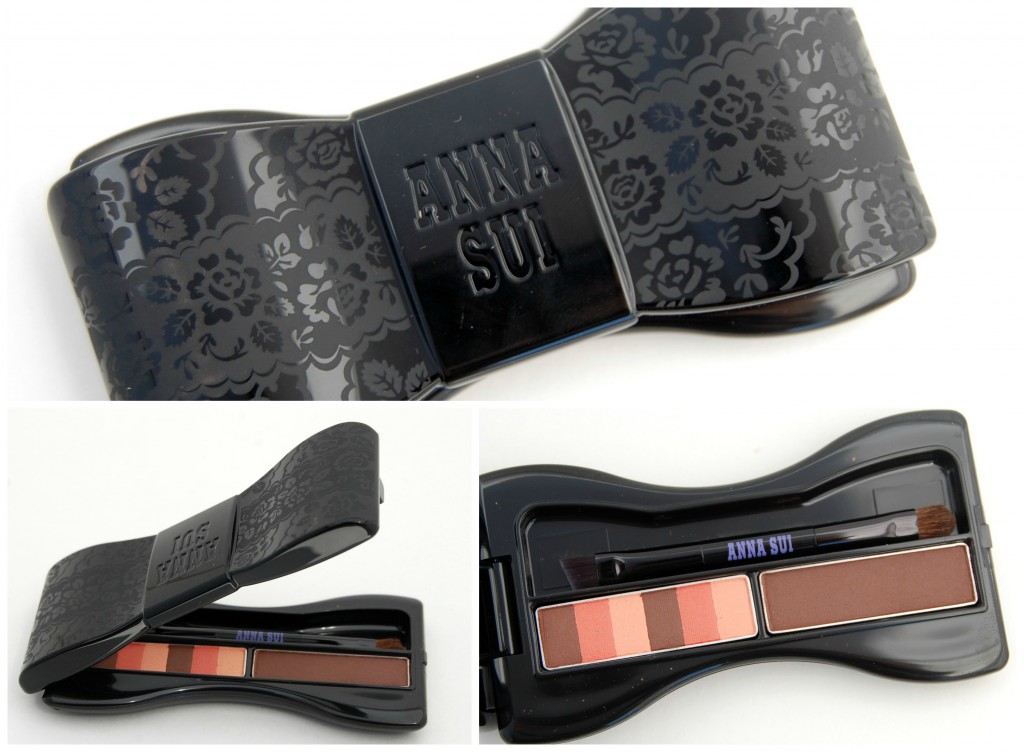 Everybody wants perfectly defined eyebrows and Anna Sui might be the most unique and eye-catching packaging I've ever seen? The case is shaped like a ribbon, how pretty is that? This kit will give your brows a perfectly natural 3D effect thanks to the dark and gradation shades, you'll also be able to play up the fun colours of your eyes with a well defined brow. It comes in 3 different shades; 01 Red Brown, 02 Yellow Brown and 03 Ash Brown.

Anna Sui Eyebrow Compact mes housed in a sleek, ribbon shaped, polished, black compact and features Anna signature burnout floral design with an embossed logo in black on the front. It has a somewhat whimsical feel to the packaging and also features a built-in mirror on the lid. It comes with three complimentary shades, dark colours for defining the brow and gradation to provide a natural tint of colour to the brows. It also comes with a double sided brush, the angled side is to be used with the deep brown pan, while the fluffier end side is to be used with the tri-colour pan. It has a smooth, soft texture that makes it easy to define the brow and frame the face, and its long lasting formula makes sure your brows stay out for hours. The pigments are not too strong unlike other shadows that can make your brows look too dramatic or fake, with a light hand you can achieve a natural brow in no time. It has the strong signature scent of roses that Anna is known for when you first open the compact, but it slowly disappears as the day goes on (within 30 minutes).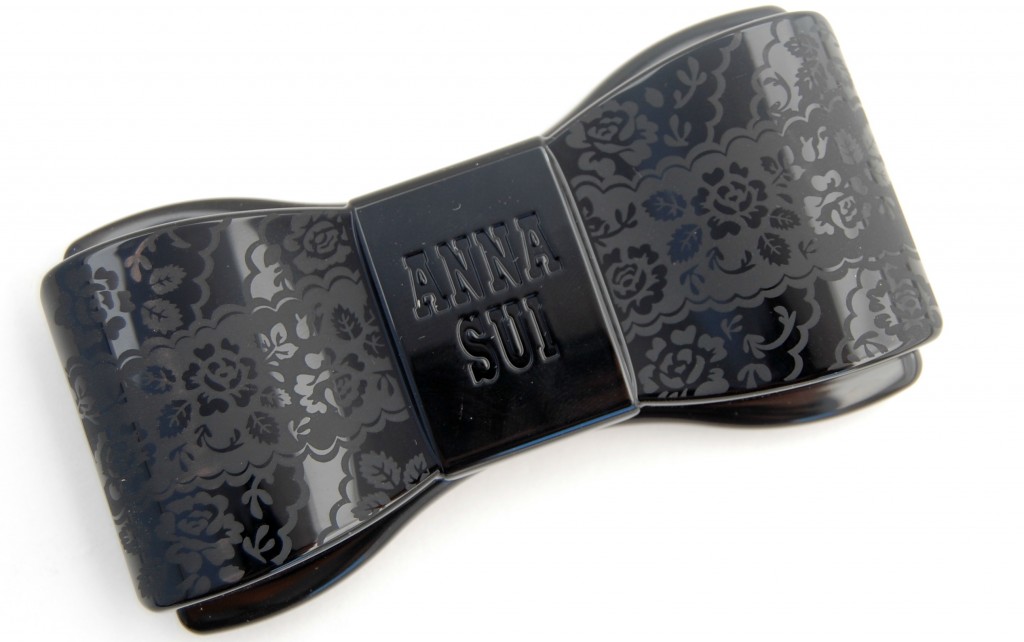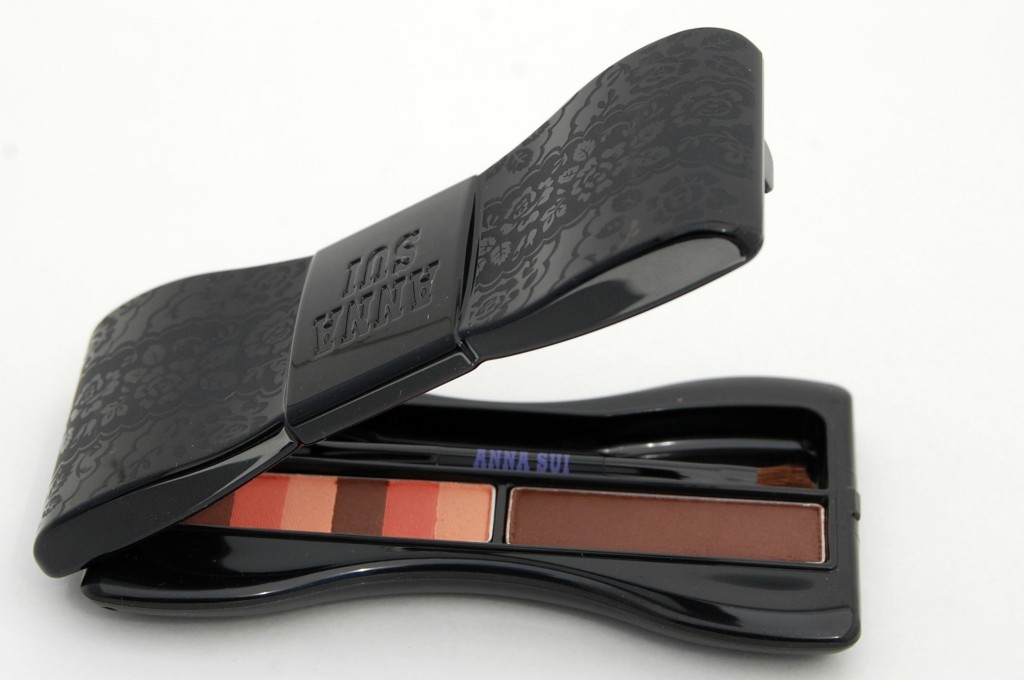 Anna Sui Eyebrow Compact is full of little details that makes this the perfect brow kit for anyone, from the colour selection, to the packaging, to the brushes, it's all fabulous. #01 has an amazing range of soft reddish, peachy and brown shades that allows me to be my very own makeup artist as I can mix and match the colours to achieve the desired brow shade I'm looking for that day. Surprisingly, even though it has hints of red, it goes perfectly with my brown eyebrows and dark hair and also makes my eyes seem a little bright when I wear it. I never knew how a one tone brow colour could make my brows look so flat, but now with the thanks of the multiply colours I can achieve a more three-dimensional appearance to the brow. The double sided brush comes in handy for touch ups on the go, I found the angle side a little too short to apply product but the fluffier side mixes and distributes the shades quickly and evenly. Thanks to its soft texture it makes the application process easy and stays put for hours. Overall I love the appearance of my new brows, they look more defined and natural than ever.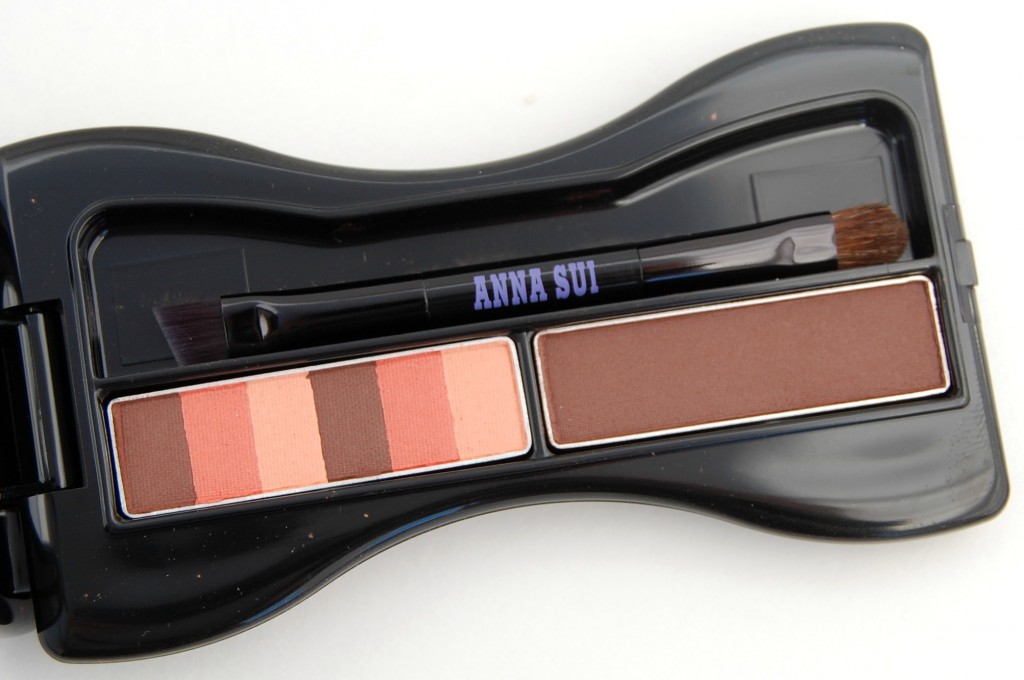 Anna Sui Eyebrow Compact is available at Shoppers Drug Mart, Murale and at 4 Bay locations (Eaton Centre, Yorkdale, Sherway and Downtown Vancouver).