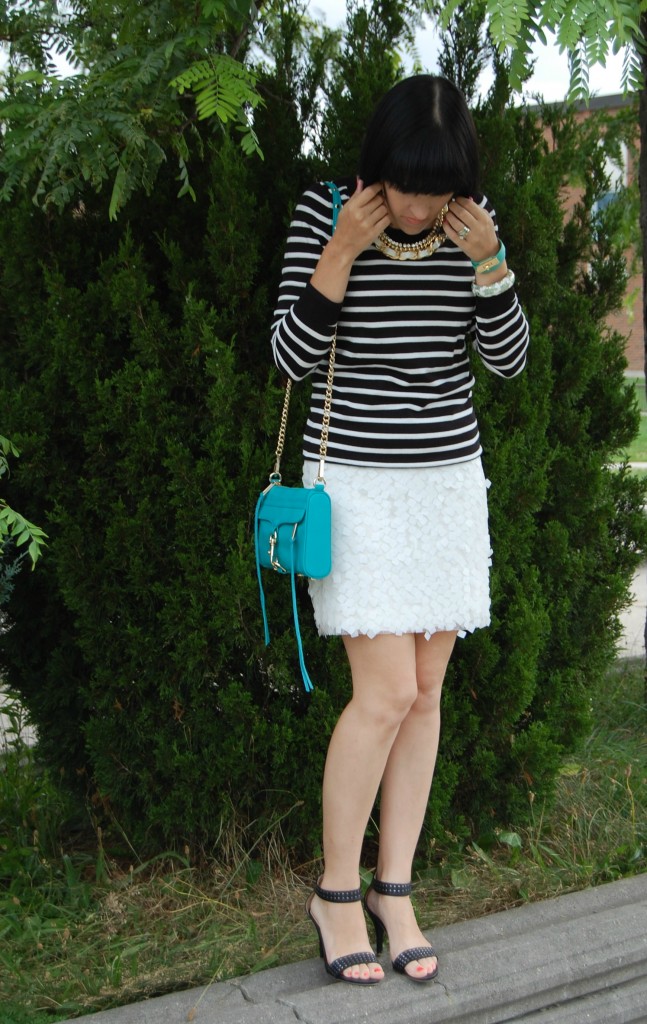 I swear Cocoa Jewelry keeps getting better and better each season, and I want more and more of it. I can't help myself every time I'm in Shoppers or Target to take a peek at the new collection and drool over new pieces that I feel I need in my every growing collection. A girl can never have enough accessories, right?

I also sometime feel like the spokesperson for Cocoa Jewelry, cause every time someone stops to ask me about a piece I'm wearing from Cocoa's collection, I go on and on about how its Canada, based out of Toronto, was on Dragon's Den, is affordable and accessible to everyone, but most of all its trendy, great quality and its pieces that can go with everything in your wardrobe.
Now tell me you dont want to run out to score a new Cocoa Jewelry piece right now! Check out these new pieces from Cocoa Fall Collection hitting stores soon.
Sweater- Joe Fresh- $19- in stores now
Necklace, Bracelet & Bangle- c/o Cocoa Jewelry
Purse- Rebecca Minkoff
Skirt- Joe Fresh- $30- December 2012
Shoes- Target- $35- June 2013