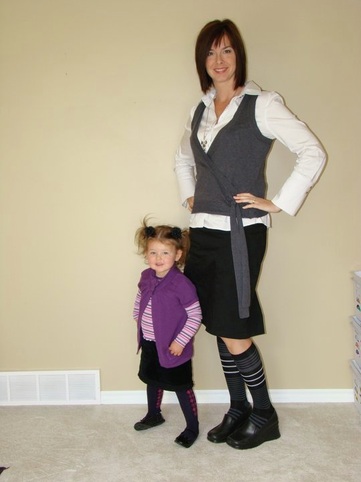 The winner for August is Jocelyn Jones (her favorite fashion trend for fall is the Shootie). Jocelyn is the winner of an Owl Necklace seen in this photo.  
Marc Jacobs was the one to put the owls on the fashion map in the fall of 2009. They are still a huge trend & now more affordable to the average person.
Thanks to everyone who took part in this months contest – we now have a nice list of favorite trends for fall 2010! 
Jeggings, Camel Coats, Animal Print Accessories, Caged Wedges, Striped Shirts, Shirt Dresses, Bowtie Blouses, Pointy Toe Pumps, Denim Shirts, Fur Boots, Purple Anything, Leather Clothing, Cropped Cargo Pants, Tan Shoes, Silky Pants, Military Fashion, Lingerie as Outerwear, Knee High Socks, Boyfriend Blazer, White Tights, Sheer Shirts, Clogs, Socks under Heels, Velvet, Tweed Pants, Oxford Shoes, Shooties, Padded Shoulders, Polka Dots, Graphic Tees, Over-sides Accessories, Glitter, Faux Fur, Layers, Gloves, Graffiti Pants, Army Green Pants, Motorcycle Jackets, Kitten heels, Suede Boots, Cats Eye Sunglasses, Italian Linen Scarf's, Anything Yellow, Sweater Dress with Leggings, High Platforms, Saddle Bags, Over sized Shirts, Long Skirts, Pony Hair Shoes & Bags, Corduroy Pants, Vintage Clothing, Low Cut Shirts, Leather Jackets, Tights with Shorts, Wide Leg Trousers, Vest & Fitted Jackets