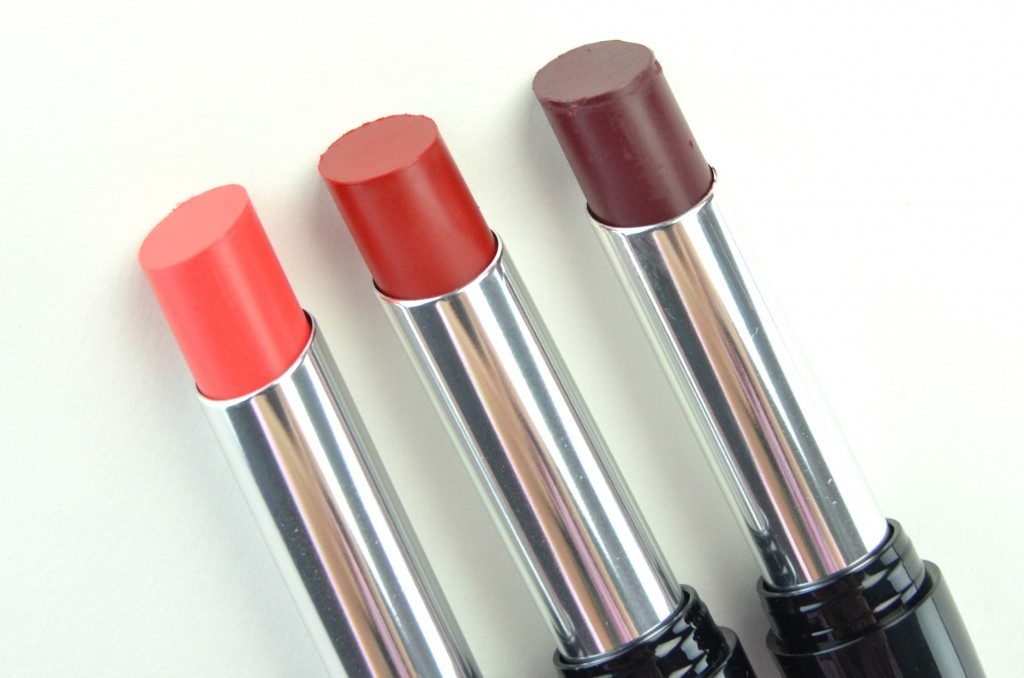 Full colour lipstick
I know the matte lipstick trend is still going strong, but sometimes you just want a creamy, hydrating lipstick, especially in the dead of winter. Let me introduce you to the new Avon Ultra Color Indulgence Lipsticks. These are intended for those who are looking for a weightless, extremely moisturizing, incredibly soft and smooth lip. These are formulated with hydrating gel colour and true colour technology to give you a creamy texture that's free of heavy waxes. These are vibrant and bold, medium to full coverage lipsticks that are available in 12 new indulgent shades.
Avon Ultra Color Indulgence Lipstick comes in a standard, chic black lipstick tube with an incredibly rich and creamy texture. It glides onto the lips fairly easily, but there is some slight tugging, nothing you can't work with. It provides medium coverage in a few swipes. It's buildable, without feeling heavy, you can totally achieve true opaque colour with a few more swipes across the lips. Its true-colour technology means you get the same great colour on your lips that's found in the tube. It has a glossy finish without looking too shiny and doesn't give a greasy or tacky feeling to the lips. It lasts about 3 to 4 hours before fading, yet it doesn't bleed into the lips or feather outside the lines. Added bonus, it keeps lips fairly moisturized, even without a lip balm underneath.
I'm pretty obsessed with these new Avon Ultra Color Indulgence Lipsticks, an absolute dream to wear. It glides onto the lips effortlessly, feels extremely lightweight and doesn't dry my lips out one bit. It gives a nice shine and sheen to the lips without looking too glossy and it's non-sticky. Although the darker shades seem to be less pigmented than the brighter shades, you can easily build it up. If you're tired of those dry, matte lips and looking for something to give the appearance of softer, healthier and fuller lips, these are worth taking a closer look at. It's available this April through your Avon Sales Representative for $12 each.
Avon Ultra Color Indulgence Lipstick in Peach Petunia, Red Tulip and Plum Verbena