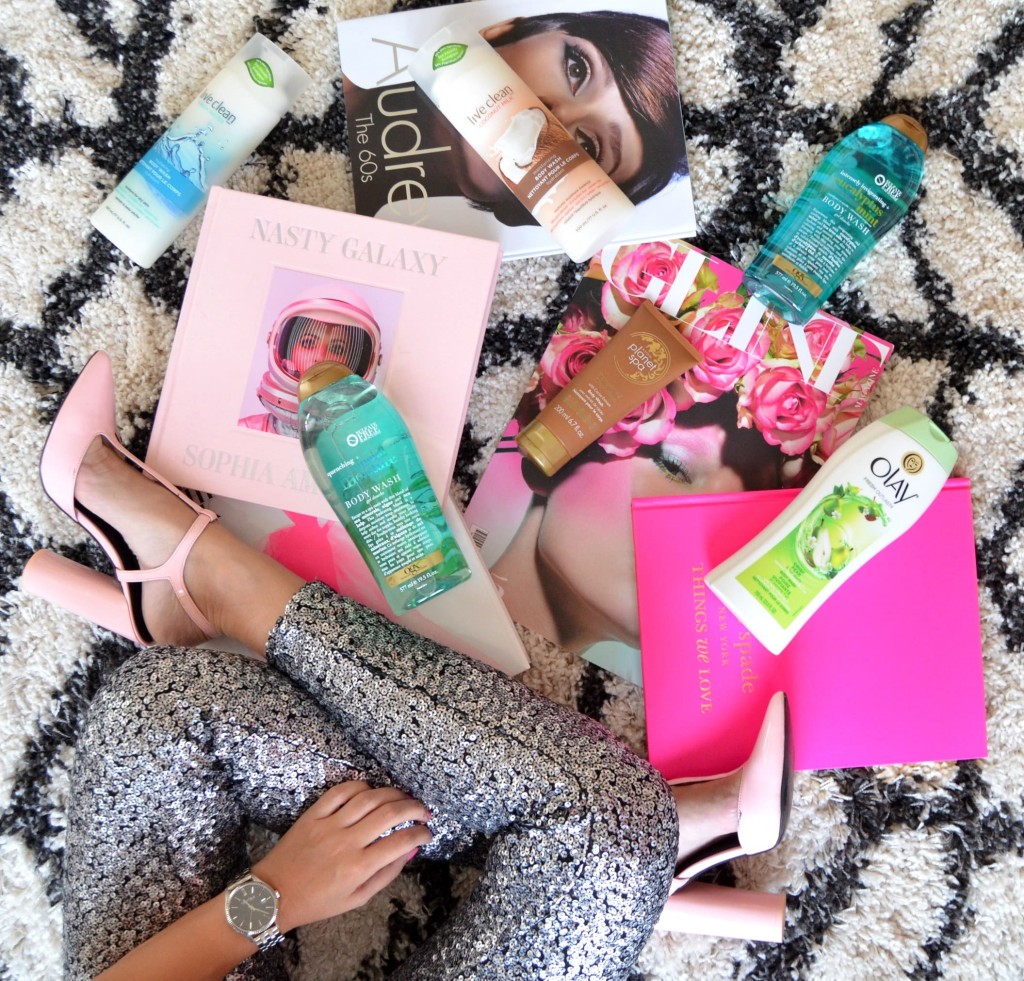 6 Body Washes Under $10
Let's face it, a girl's gotta shower. Navigating your way through all the different drugstore body washes can leave you frustrated and confused. The last thing you want to do after a long and stressful day is sort through rows and rows of shower essentials. With so many affordable and excellent body washes on the market, it can be hard to choose. Since the most significant part of a shower is your body wash, it's important to pick the correct one. Getting lathered up doesn't have to break the bank though. High-impact body washes can be found at your local drugstore without costing a fortune. Soft, silky, cleansed and hydrated skin is easily achieved with any one of these drugstore body washes listed below.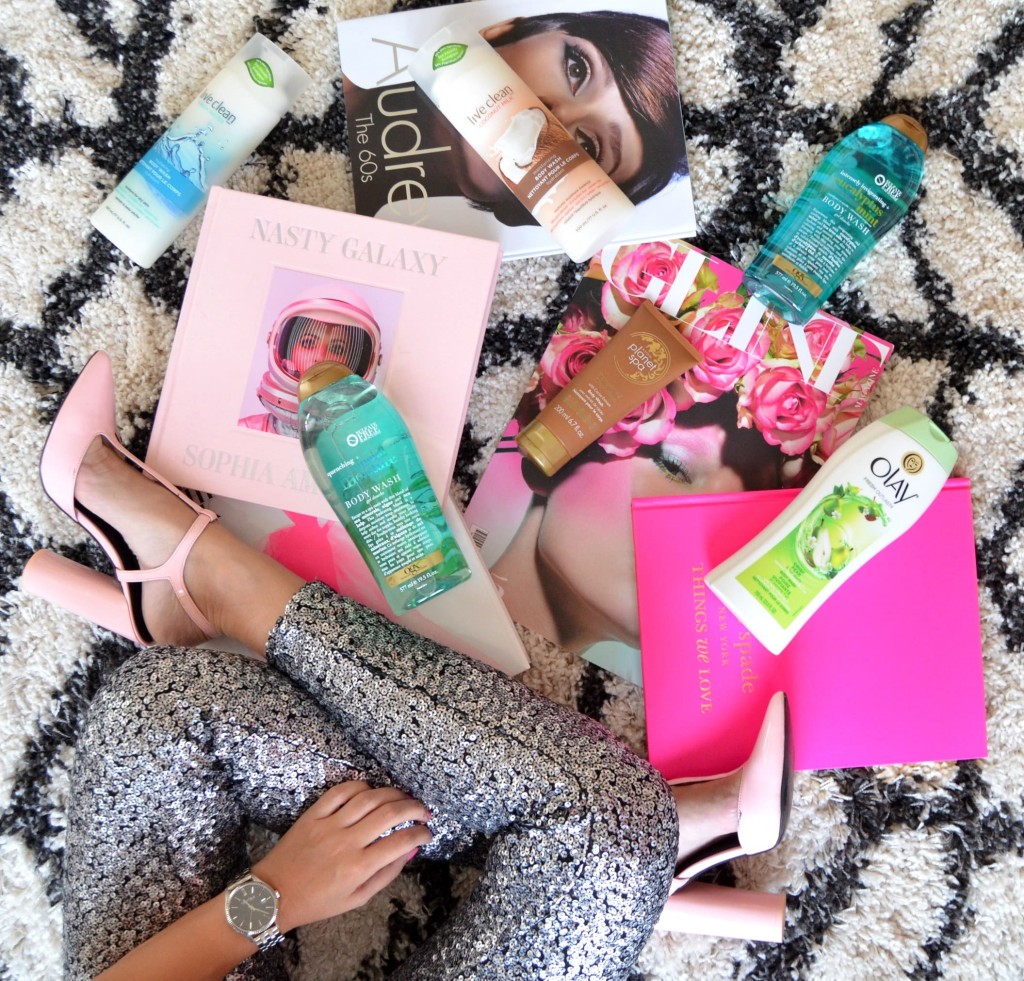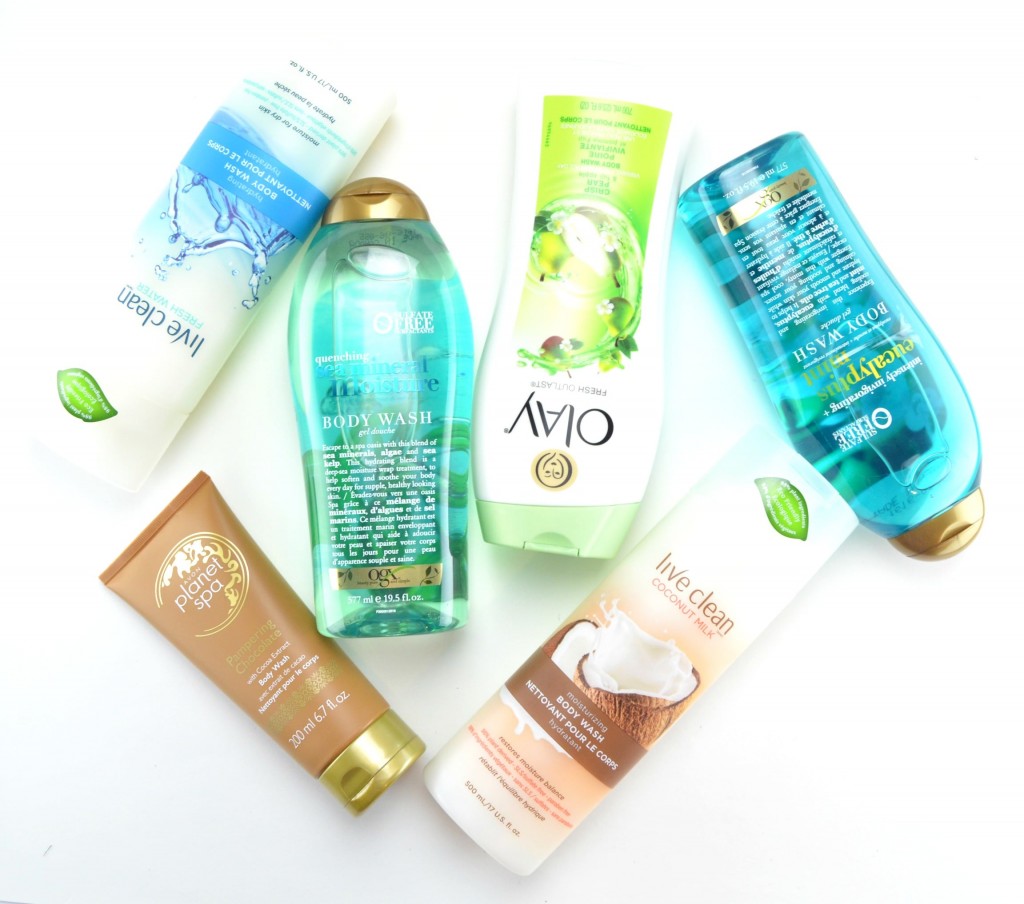 If you're suffering from dry, itchy, dehydrated skin this winter, I highly suggest Live Clean Fresh Water Hydrating Body Wash. This eco-friendly beauty care product delivers exceptional results for dry skin using only natural, plant based ingredients. Its combination of natural botanicals and soothing blend of vitamin E and hyaluronate helps to soothe uncomfortable, dry skin. Its rich and creamy lather gently cleanses the skin and rinses clean for a soft and radiant appearance. It retails for $6.99 for 500ml.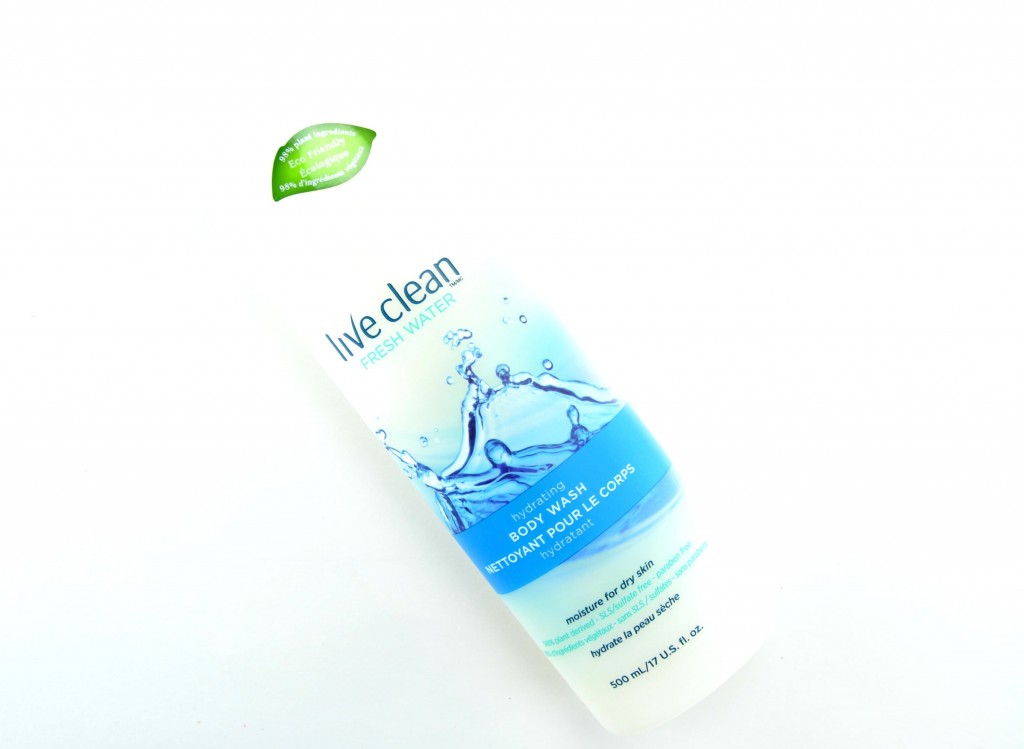 Sometimes we just need a little pick-me-up in the morning. OGX Intensely Invigorating + Eucalyptus Mint Body Wash energizes your senses with its cool, vibrant and refreshing aroma. It helps to jumpstart your day with its cooling blend of eucalyptus, mint and tea tree oil ingredients. It hydrates and smooths your skin for a calming and soothing, spa-like experience. It's a gentle way to cleanse and moisturize your skin. It's the perfect way to kick-start a busy day ahead. It retails for $8.49 for 577ml.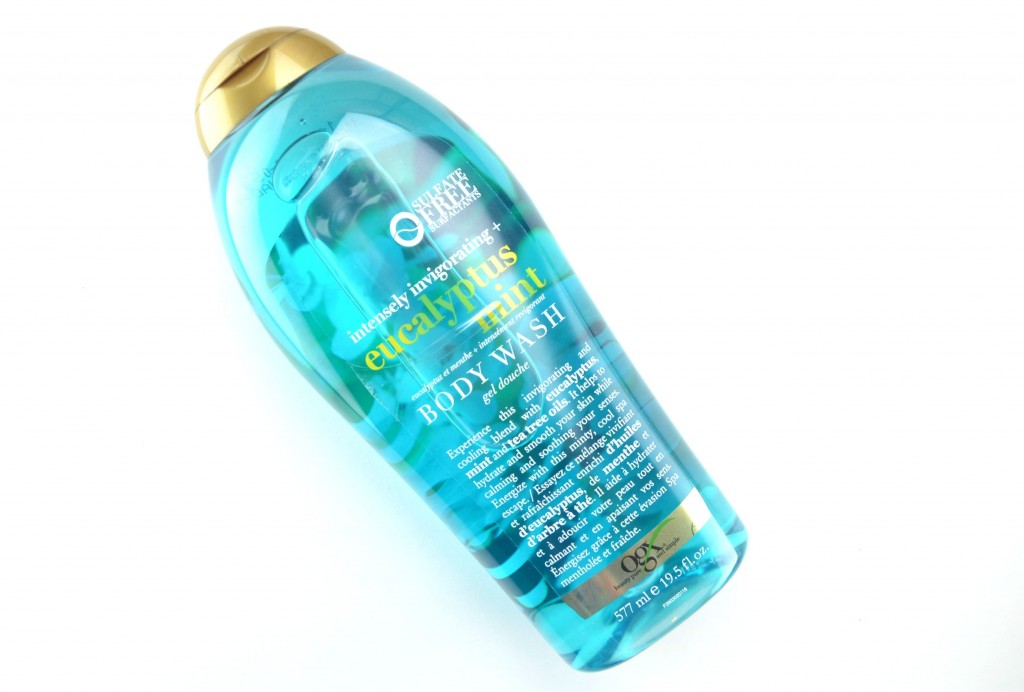 For all you chocoholics out there, Avon Planet Spa Pampering Chocolate with Cocoa Extract Body Wash is a sweet treat. Although not sold at the drugstore, its $6.99 price tag is just as affordable. It's rich, creamy and chocolate scented lather helps to relax and unwind. Indulge in a decadent delight with an intoxicating cocoa aroma that will leave your skin fresh and touchably soft.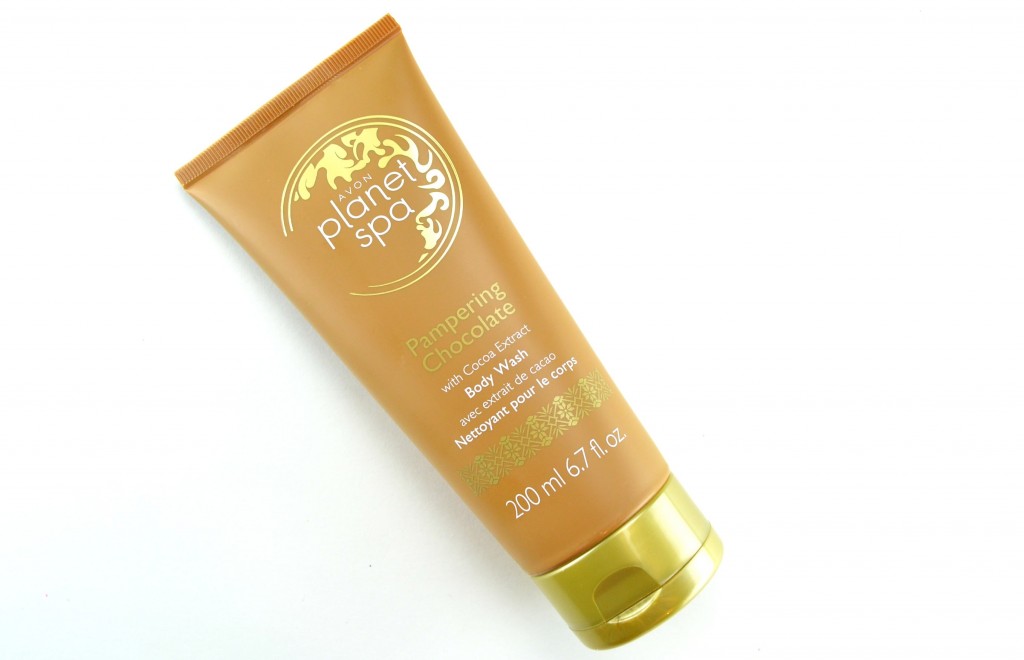 When it comes to skin-loving and beneficial ingredients, no one does it better than Olay. Olay Fresh Outlast Crisp Pear & Fuji Apple Body Wash keeps your skin vibrant and fresh all day thanks to its juicy, fruity and citrus aroma. Not only does it smell amazing, it goes to work immediately. Intense moisture, extreme hydration and overall freshness is what you get with this body wash. It lathers and rinses clean away and doesn't dry your skin out like regular soap. It retails for $6.99 for 400ml.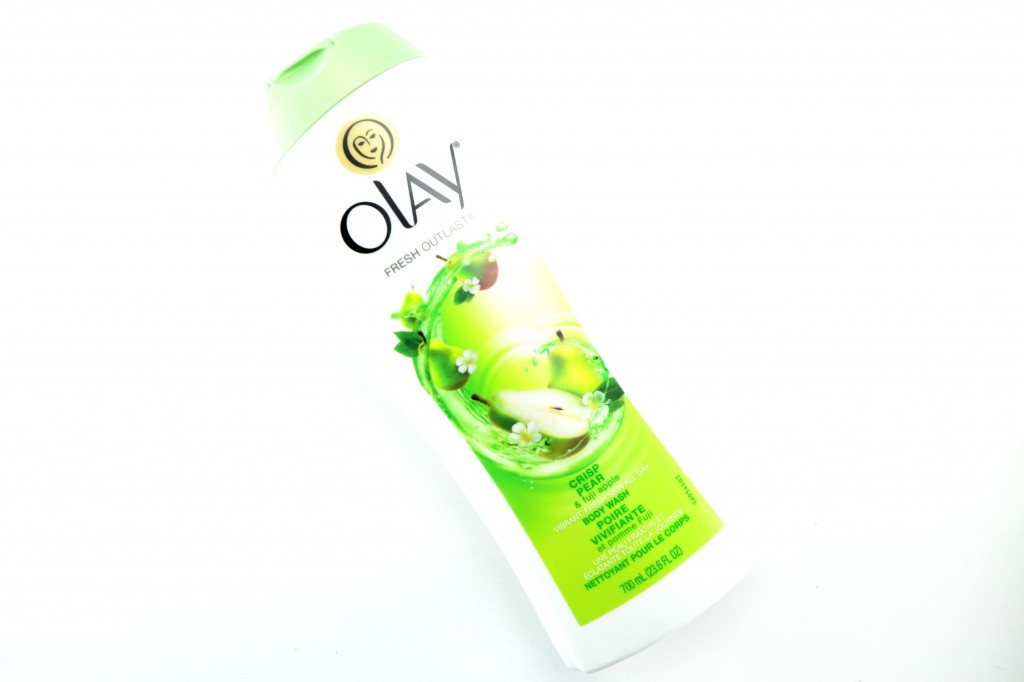 We all want to escape the long, cold, harsh Canadian winters, but if a tropical vacation isn't in your future, the Live Clean Coconut Milk Moisturizing Body Wash can help. Its rich and creamy formula gently cleanses the skin of dirt and oil, while helping to naturally restore moisture. Oils, vitamins C, E and B, minerals and protein help to restore skin's elasticity and energize the skin. It foams up to a decent lather, washes clean away and instantly leaves skin feeling squeaky clean. Added bonus, it smells like fresh coconuts. It retails for $6.99 for 500ml.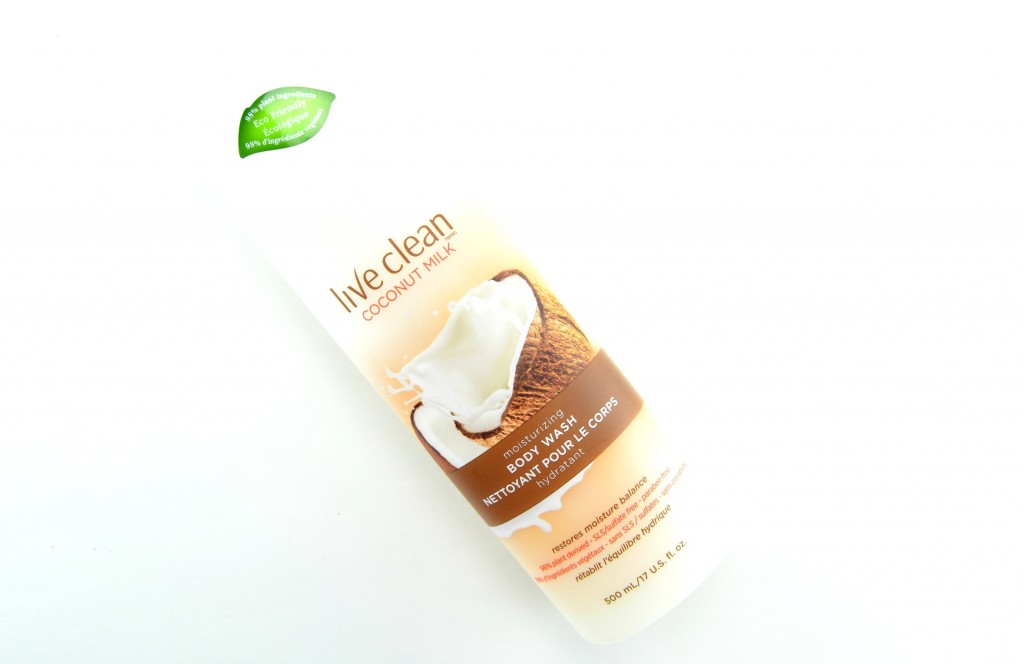 There's nothing like a hot soak after a long and stressful day. OGX Deep Sea Minerals is enriched with magnesium, calcium, potassium, and iron, along with antioxidant-rich green algae and sea kelp. You'll emerge from the tub with an incredible glow and super-soft, moisturized skin. It offers a delicate and calming fragrance without a harsh chemical scent while its gel-like formula cleanses the skin beautifully. It retails for $8.49 for 577ml.