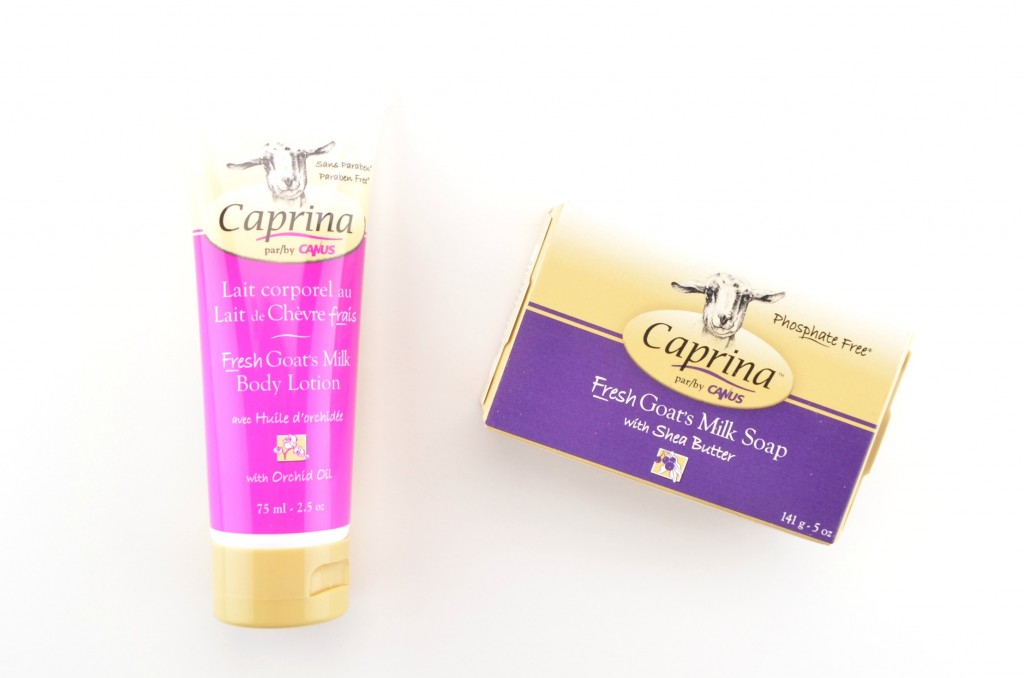 Contains Fresh Goat Milk
I love a good Canadian brand and Caprina has been on the top of my list of new companies to check out for some time now. It's been on the top of my list to check out, but somehow never makes it into my shopping basket? Caprina's ultimate goal is to provide great cleansing and skin care products that can be enjoyed by the entire family. The collection features soaps, antibacterial liquid hand soap, body wash, foaming milk bath, body lotion and lip balms in 6 different fragrances, original formula, fragrance free, lavender oil, olive oil and wheat protein, shea butter and orchid oil.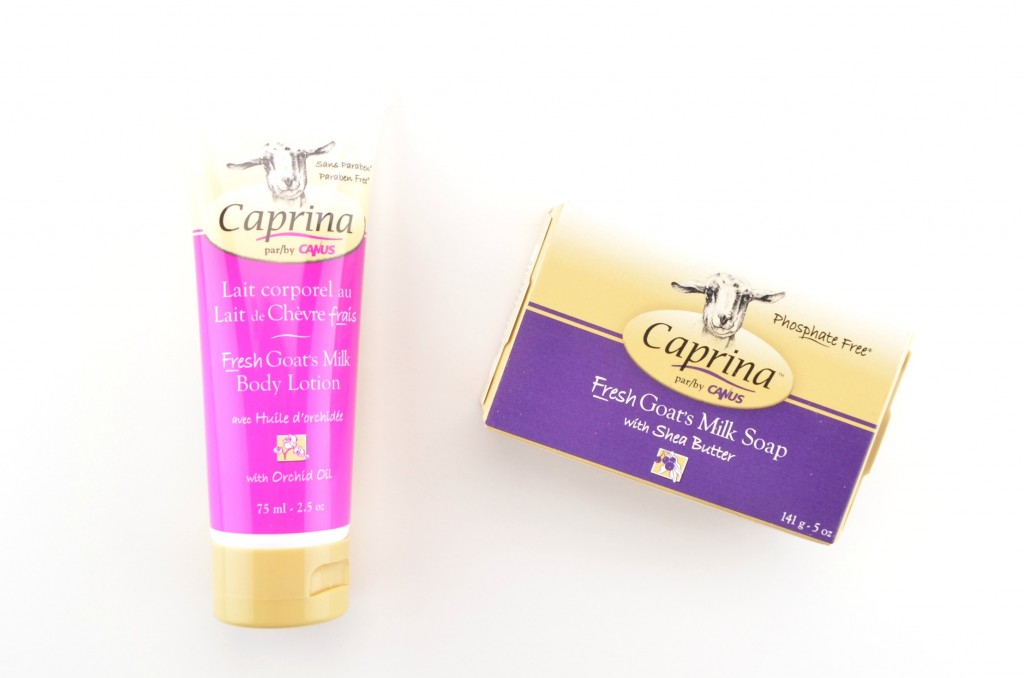 Caprina Body Lotion contains fresh goat's milk, a natural and highly effective skin moisturizer. Its dermatologist tested, contains no parabens and is never tested on animals. It features shea butter which is known for its excellent emollient properties and is extremely beneficial in hydrating and maintaining skin's natural elasticity. It has a rich and creamy texture that instantly penetrates deep into the skin tissue and absorbs almost instantly. It helps to restore skin's own moisture level for up to 24 hours. It has a lightweight, non-greasy and non-sticky formula that doesn't leave an oil residue behind. Skin is left feeling velvety smooth, incredibly silky soft and moisturized.
Caprina Body Lotion with Orchid Oil does an excellent job at replenishing moisture back into my dry, dehydrated skin with an exotic fragrance that's extremely calming. It helps soothe my red, irritated skin, while keeping it super soft and supple the entire day, without having to reapply. It helps to nourish and protect my rough skin and adds a little glow to my dull, lifeless skin. It retails for $3.99 for 75ml or $10.99 for 350ml.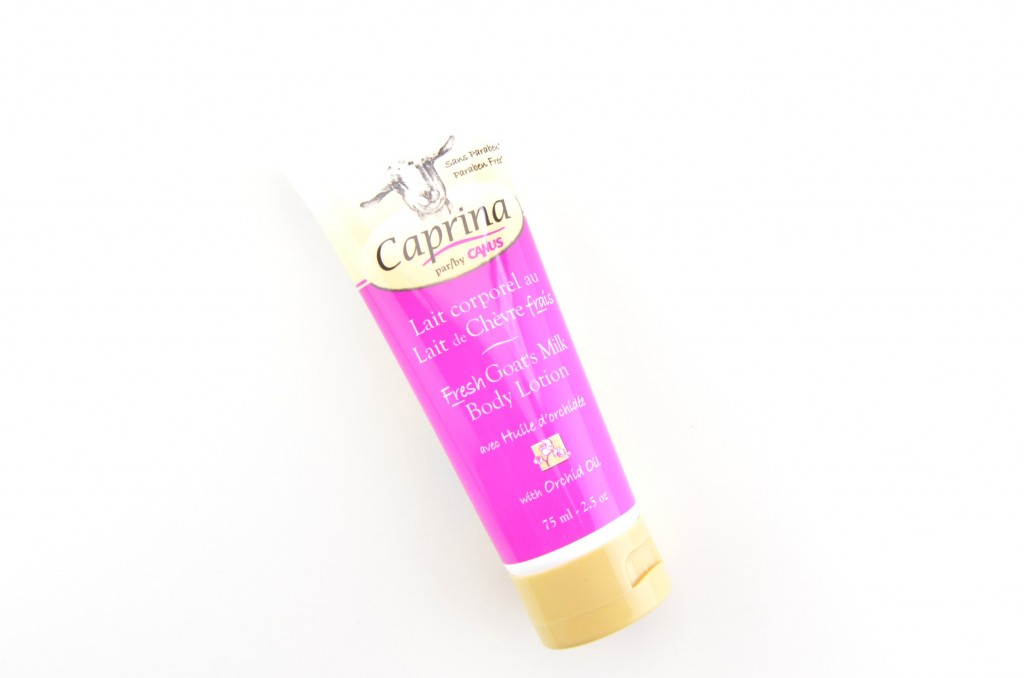 Caprina Soap also contains fresh goat's milk and is dermatologist tested, is biodegradable and phosphate free, is non-comedogenic and is never tested on animals. It's made from essential oils and does not compromise your natural skin barrier or dry your skin out. The bar stays solid, even when in contact with water and even when it becomes smaller. It comes to a decent lather with the smallest amount of water and washes clean away.

I haven't used bar soap in ages, simply because I haven't found one that doesn't leave a nasty residue behind or dry my skin out. This Caprina Soap with Shea Butter actually leaves my skin feeling fresh and clean without the dryness or soap scum on my skin. I only have to rub the bar of soap between my hands a few times to create enough lather to cleanse my entire body. I get a squeaky clean feeling that's never dry or sticky and even adds a bit of moisture back into my skin even before I apply my lotion. It retails for $2.49.