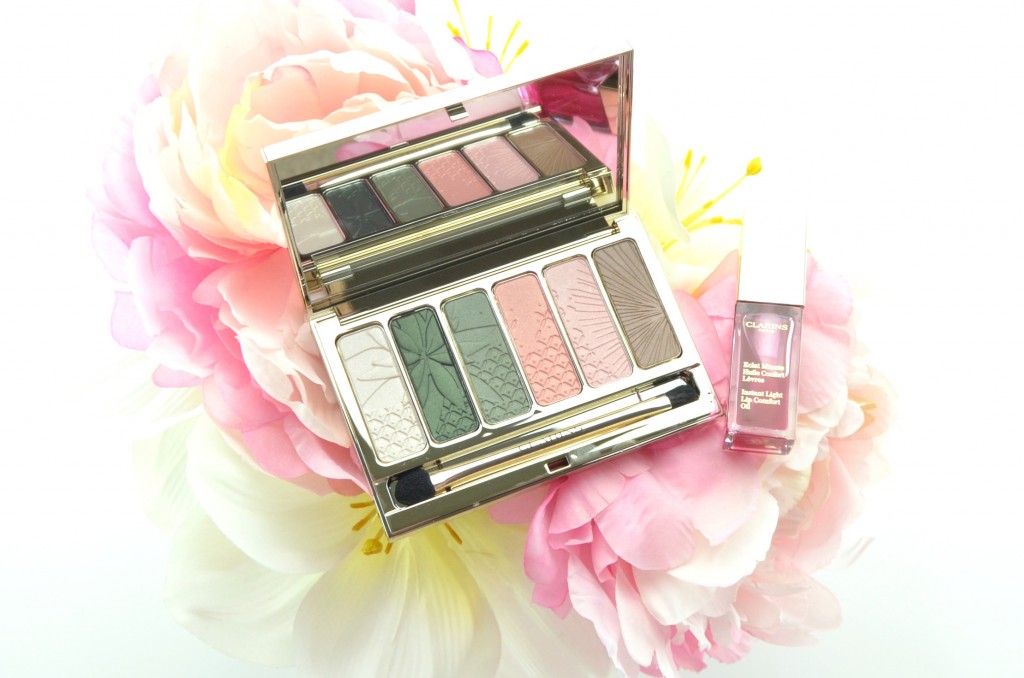 Bright, sunny days
Get ready to embrace spring with the new Clarins Spring 2015 Garden Escape. Inspired by warm sunny days, this bright and cheerful collection features green eyeshadow and soft pink cheeks and lips to give an easy-going, relaxed and romantic complexion.
Clarins Limited Edition Garden Escape 6 Colour Eye Palette is a spring-time harmony of 6 long lasting, smooth, silky and pigmented shadows. Inside a red velvet sleeve, you'll find a shiny gold compact with embossed floral pattern shadows within and comes with a gold dual ended brush and sponge applicator for easy application. Its floral inspired design reflects a garden in the springtime with blossoming beautiful shades of snowdrop whites, luscious leafy and mossy greens, petal pinks and woody, taupe browns. It has a wonderful mix of finishes from satin to pearl and can be applied either wet or dry, depending on how intense you want the colour payoff to be.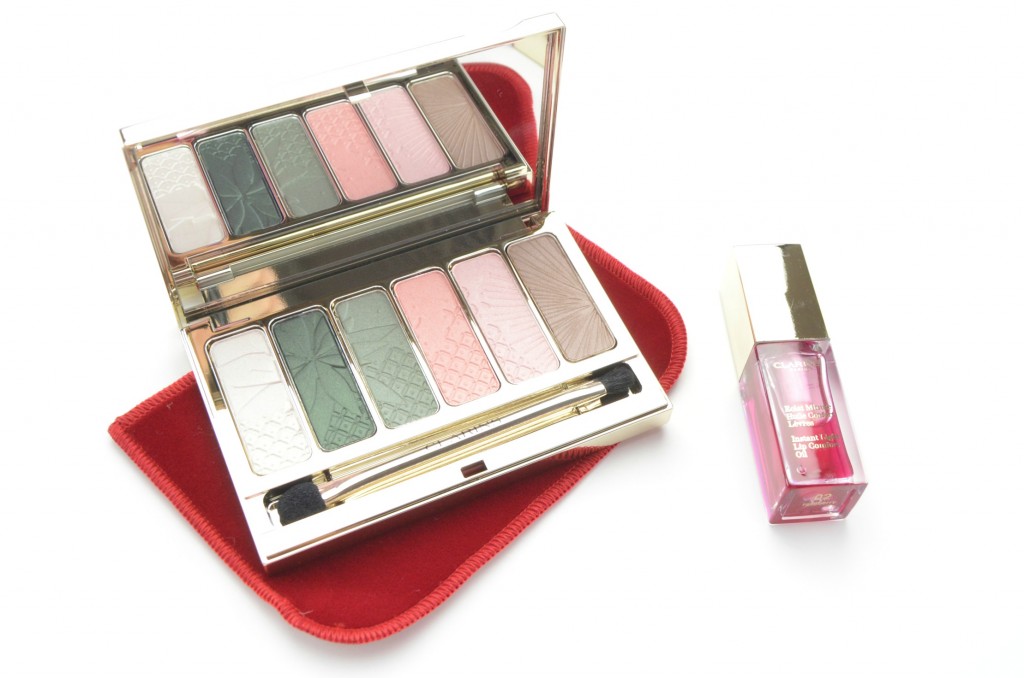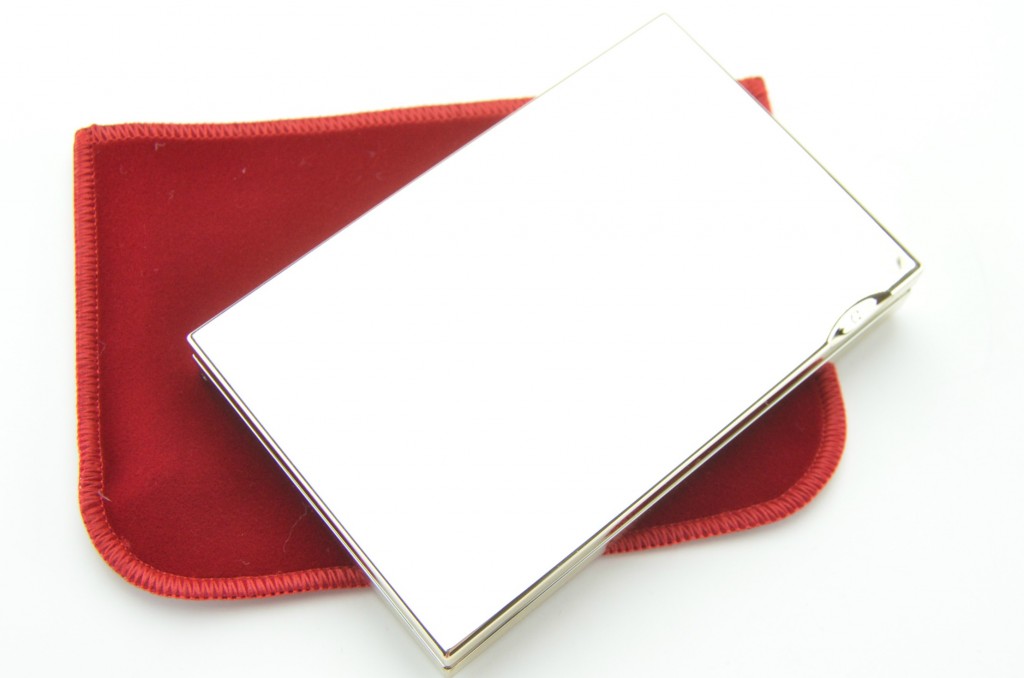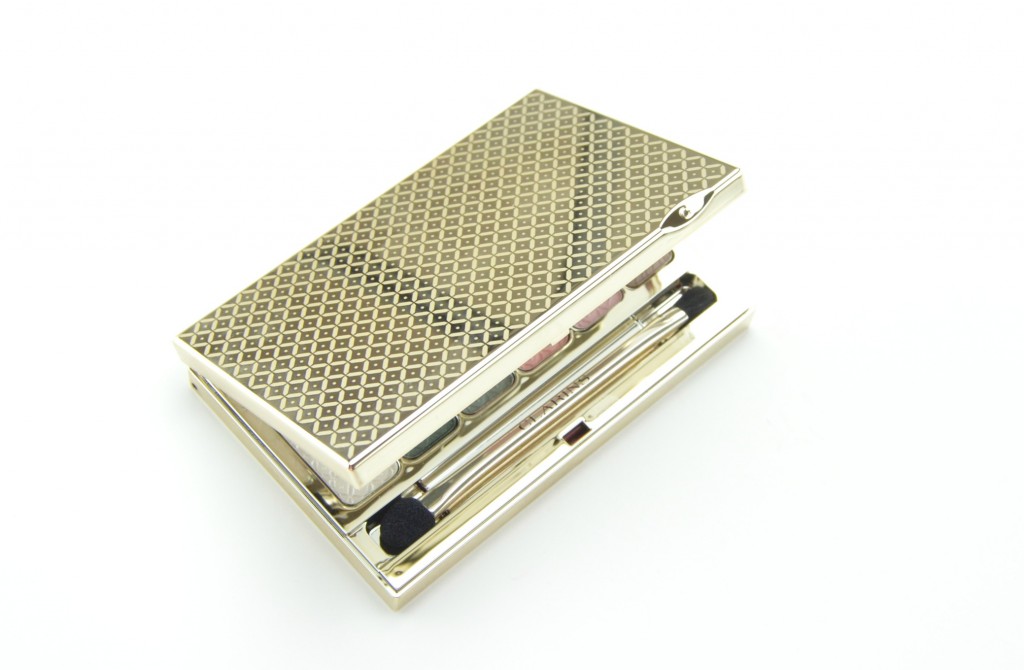 Clarins Limited Edition Garden Escape 6 Colour Eye Palette allows you to create simple, neutral eyes or apply damp for a more intense, dramatic, sophisticated look. I personally like applying them wet, as you get richer, more opaque coverage. You have a beautiful sheer white/ ivory with white shimmer throughout, a deep mossy green with a statin finish, a midtone, smoky green with a satin finish, a soft rosy pink with a slight shimmer, a pale cool-tone pink and a cool taupe/ brown with a satin finish. I truly love the formula of these shadows, which have a lovely smoothing effect that just glides across the lid with ease. Although a few of the shades are quite sheer, it's fairly buildable and provides a soft, natural look to the eyes; perfect for the spring. I also had no problem with them fading or creasing throughout the day when used with a primer. It retails for $44.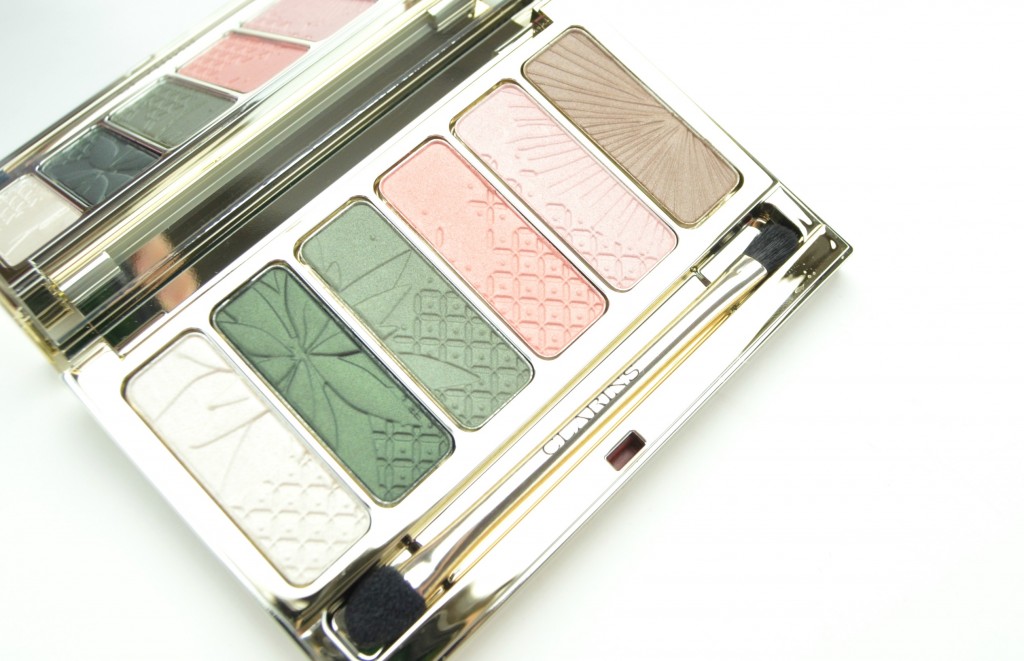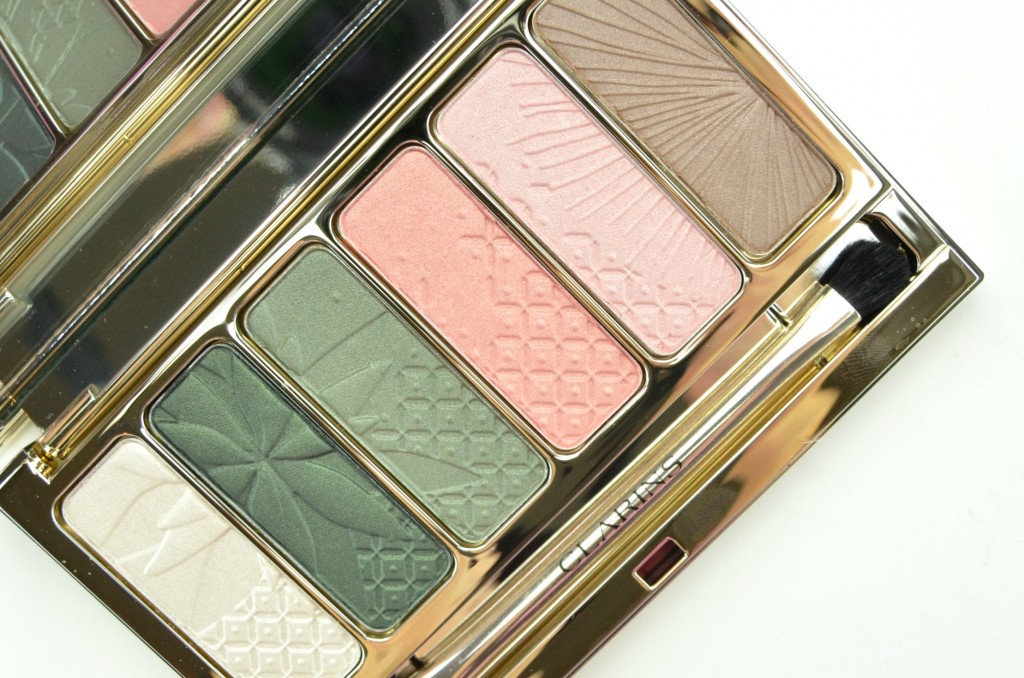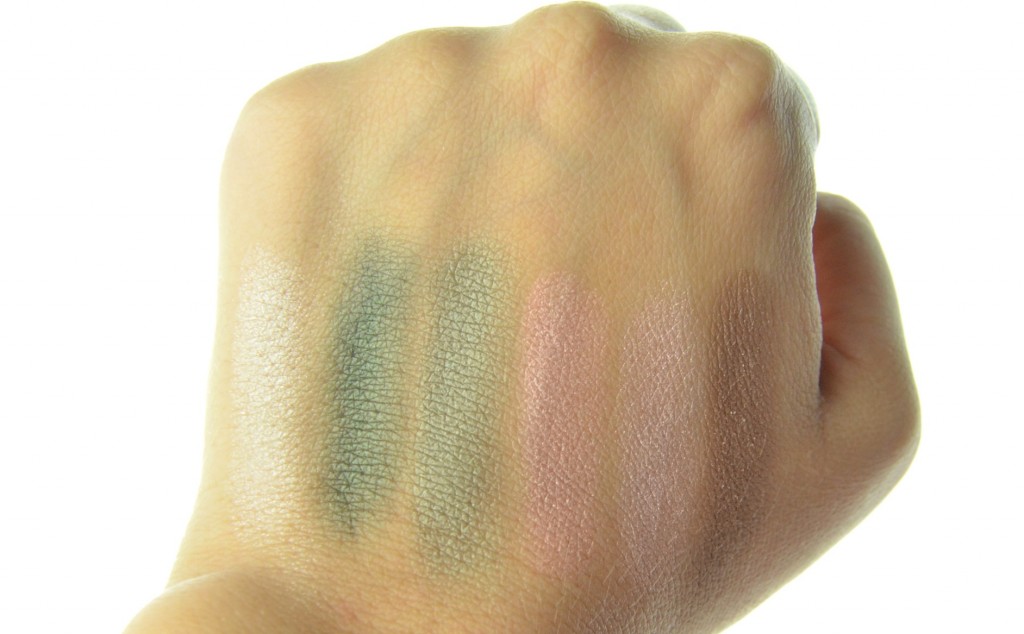 Clarins Instant Light Lip Comfort Oil is a new revolutionary and unique lip product that combines the wonderful benefits of oil that you find in your skincare products, but done in a lightweight, non-sticky formula for the lips. It's formulated with hazelnut, mirabelle and jojoba to help moisturize and condition the lips, but feels exactly like a weightless lipgloss. It comes in a rectangular lipgloss tube with an oversized doe-foot applicator for easy application. It has a gel-like texture that's easy to apply, but does have somewhat of a light sticky and tacky texture. It gives a natural, shiny, high gloss finish with a strong, fruity, sweet scent.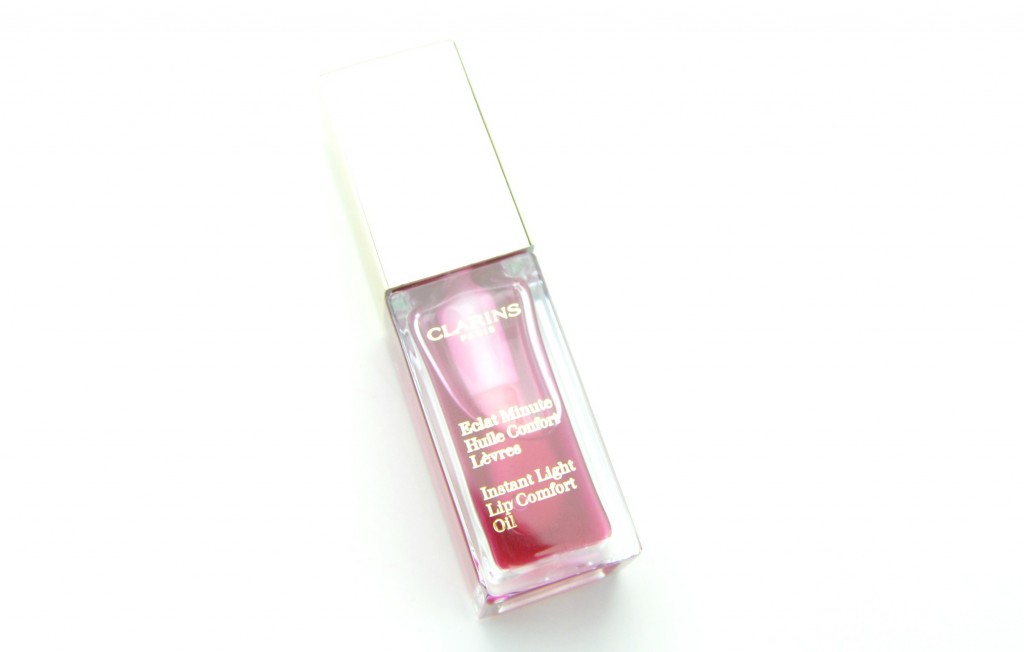 Clarins Instant Light Lip Comfort Oil feels amazing on the lips. It is somewhat tacky, but doesn't feel heavy or oily on the lips. It keeps my lips incredibly soft, highly nourished and with a glossy finish that lasts all day. It can be layered over your favourite lipstick to provide a bold shine or simply worn alone to enhance your natural lip colour. Clarins Instant Light Lip Comfort Oil in Raspberry gave my lips an extra boost of moisturize it so desperately needs in these cold, dry cold winter months. It also gives my lips a slight pop of colour that slowly fades into a beautiful, pink subtle stain. It comes in a permanent shade, Honey and a limited edition shade, Raspberry for $23 each.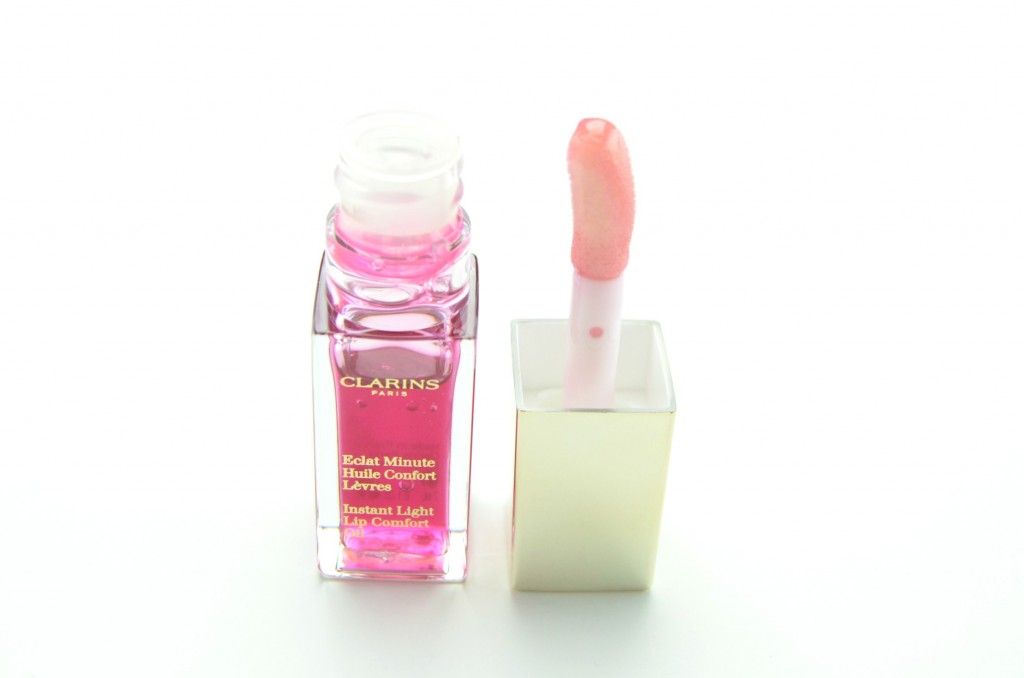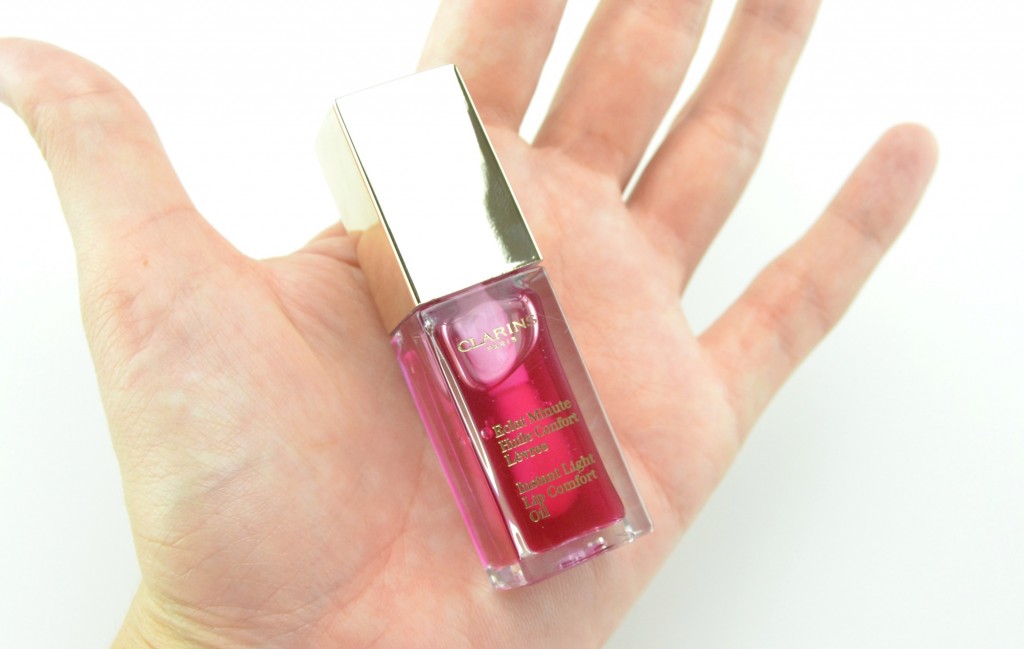 Also in the Clarins Spring 2015 Garden Escape are 6 new Instant Light Lip Balm Perfector in shades 01 Rose, 02 Coral, 03 My Pink, 04 Orange, 05 Red, and 06 Rosewood for $22 each, a new Blush Prodige in shade 08 Sweet Rose for $32, Perfect Shine Sheer Lipstick in 2 shades, 22 Coral Dahlia and 23 Rose Petal for $32 each and a Crayon Khôl Eye Pencil in 09 Intense Green for $26.