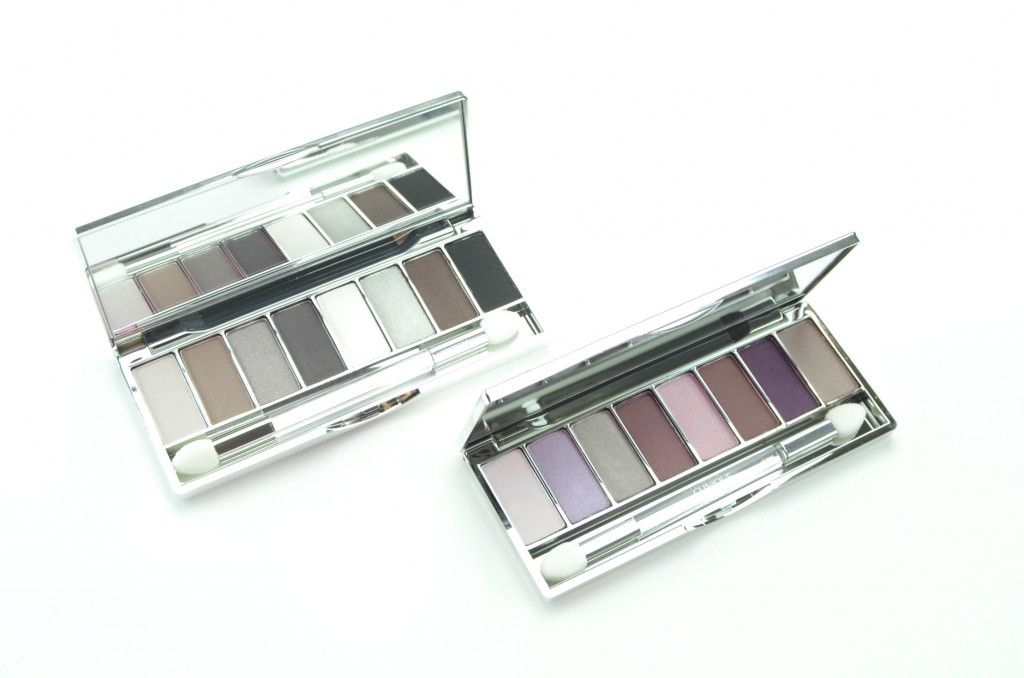 40 shades of fabulous
Let's face it, life is busy, when in doubt, go neutral. Our makeup bags are already overstuffed with cosmetics we hardly use and we all don't have the time or patience to try and figure out what shades go well together. We can all agree that everyone looks beautiful in neutrals, but this doesn't mean is has to be boring. The new Clinique Wear Everywhere Neutrals Palette is a curated collection of 5 wearable, mix and matchable colour selections containing 8 long-wearing shadows within, for an effortlessly, beautiful looking eye. These 5 palettes will help ensure a no-fuss, flawless face each and every time in the matter of minutes. No more guessing which shades work well together. Each palette explores a different colour family, greys, nudes, greens, pinks and blues, to help you achieve a simple, yet elegant eye look. No rules to follow, but a few guidelines will help make life a little less complicated. For a bold look, try and create contrast within the shades and for a subtle, daytime look, simple apply the shadow and blend out. Get as creative as you like, mix and match the finishes from matte to shimmer to create your own unique look.
Clinique Wear Everywhere Neutrals Palette comes packaged in a sleek, silver mirrored compact with full length mirror on the inside lid and dual-ended sponge/ brush applicator for easy application. It has the same rich and creamy texture, as the Limited Edition All About Shadow Neutral Territory 8 Shade Palette and Clinique A Black Honey Affair Eyeshadow Palette. It has a mixture of warm and cool tone shadows that are highly pigmented, truly opaque and intense colour payoff in a single swipe. Each shade applies beautifully to the eyelid with little to no fallout. It has a soft and smooth texture, not powdery at all, blends out wonderfully without creasing, smudging or fading throughout the day. When paired with my favourite primer, it lasted on the eyelid for a solid 10+ hours.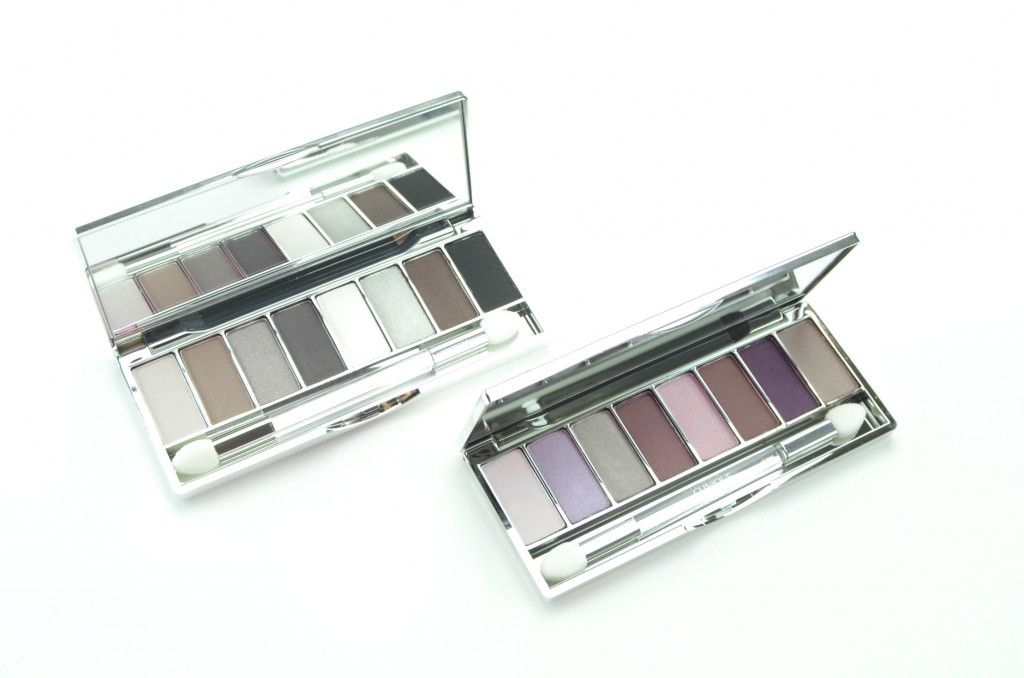 Clinique Wear Everywhere Neutrals Palette Greys is equally flattering on all eye colours and adds an instant glam to your look. This smoky palette features both sultry and soft shades to help achieve a dramatic eye look. These 8 contrasting shades work wonderfully together to create endless amounts of looks. Like the other Clinique palettes, the first 4 shades are lighter and are perfect for creating a simple daytime look, whereas the last 4 shades are darker and deeper, allowing you to create depth for a dramatic, smoky, nighttime look. It looks amazing when paired with a bright lip.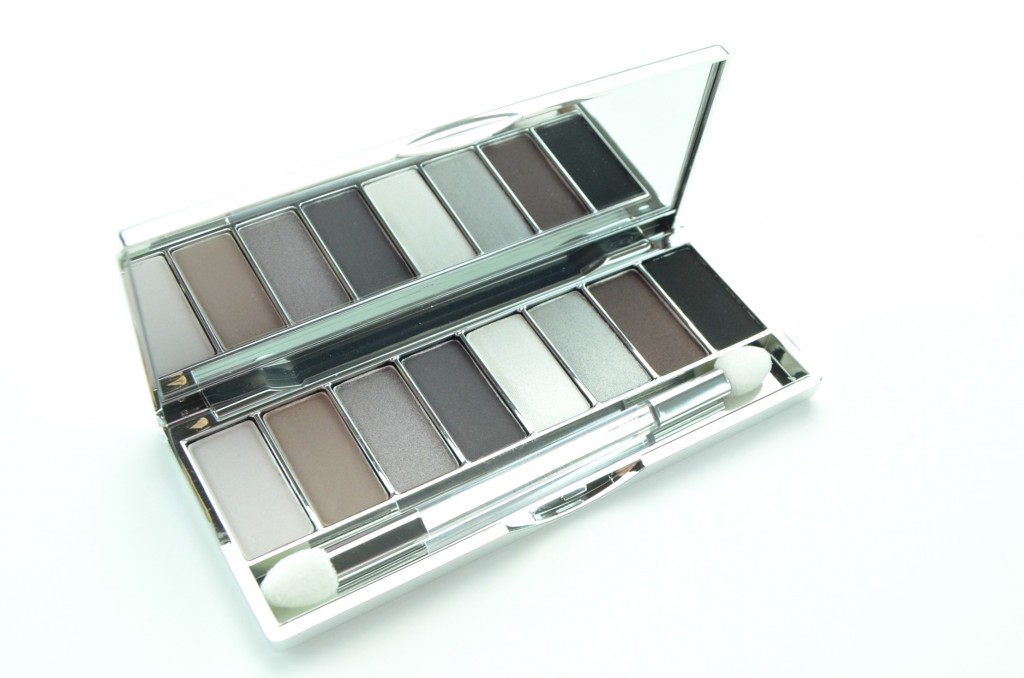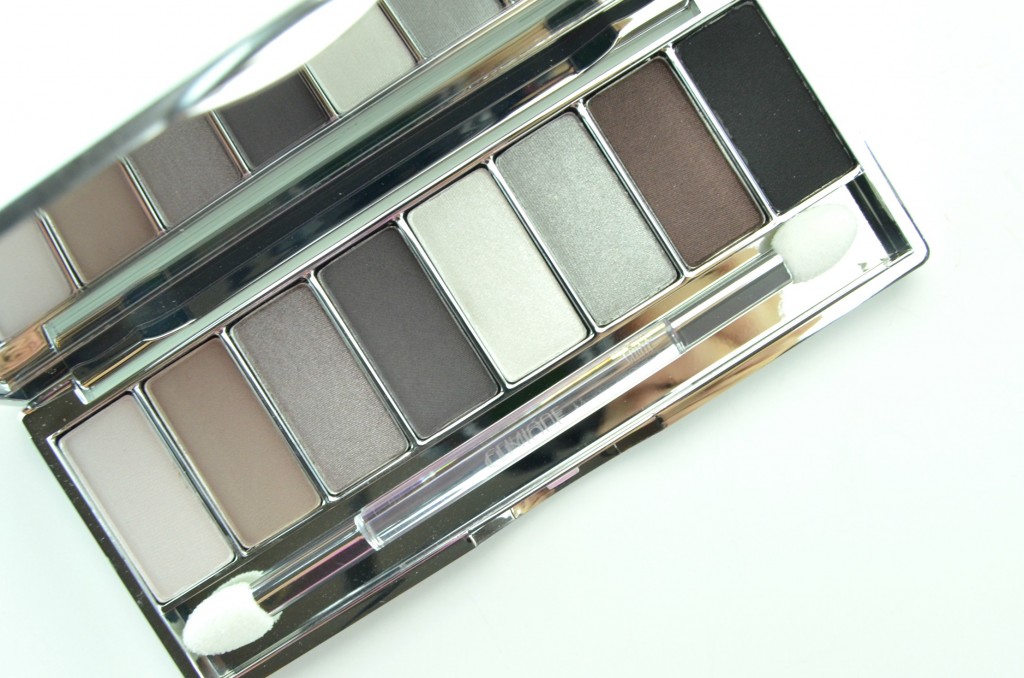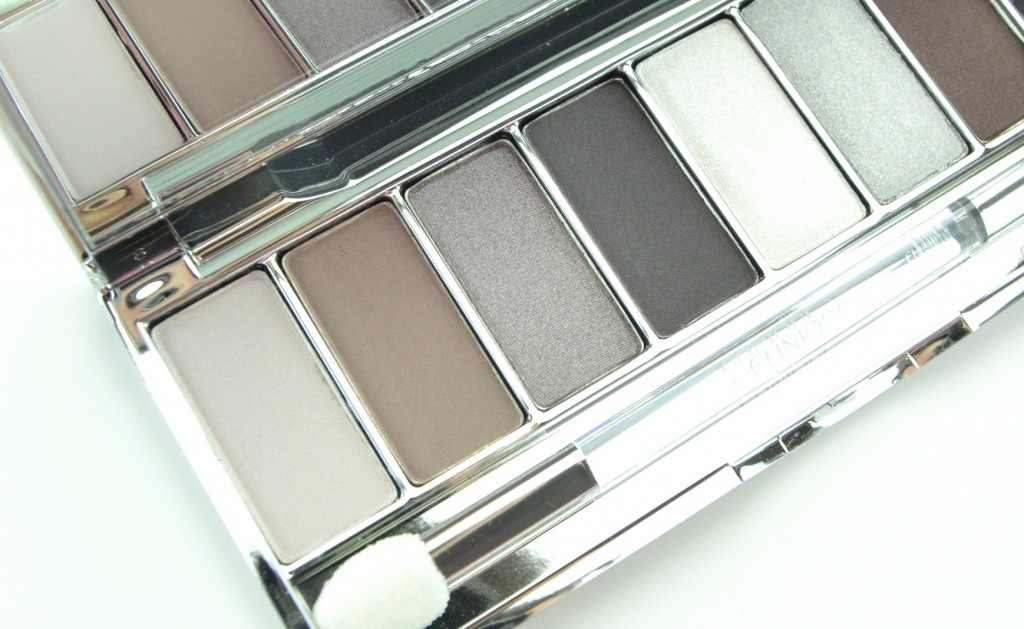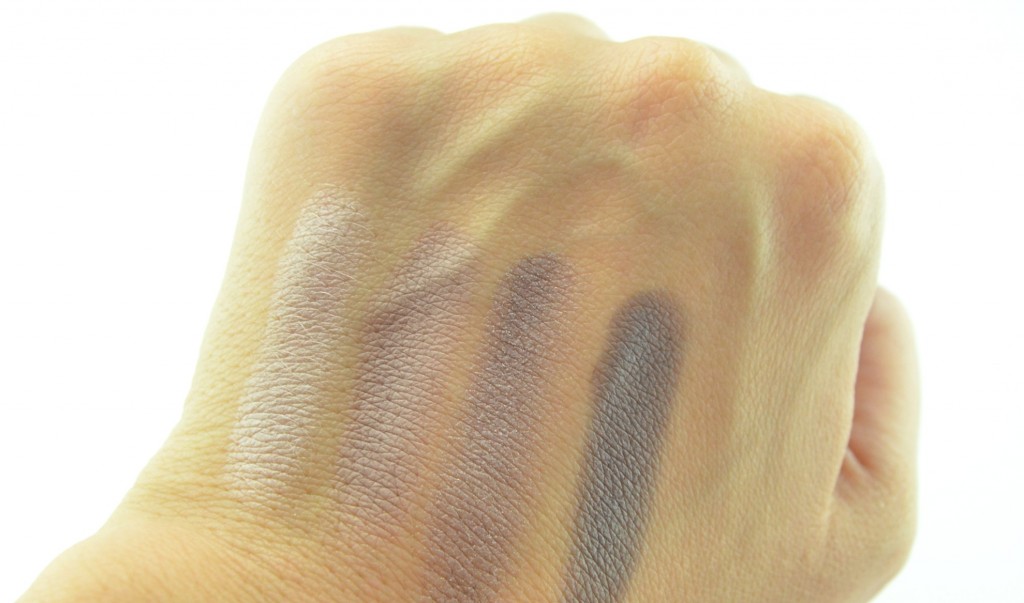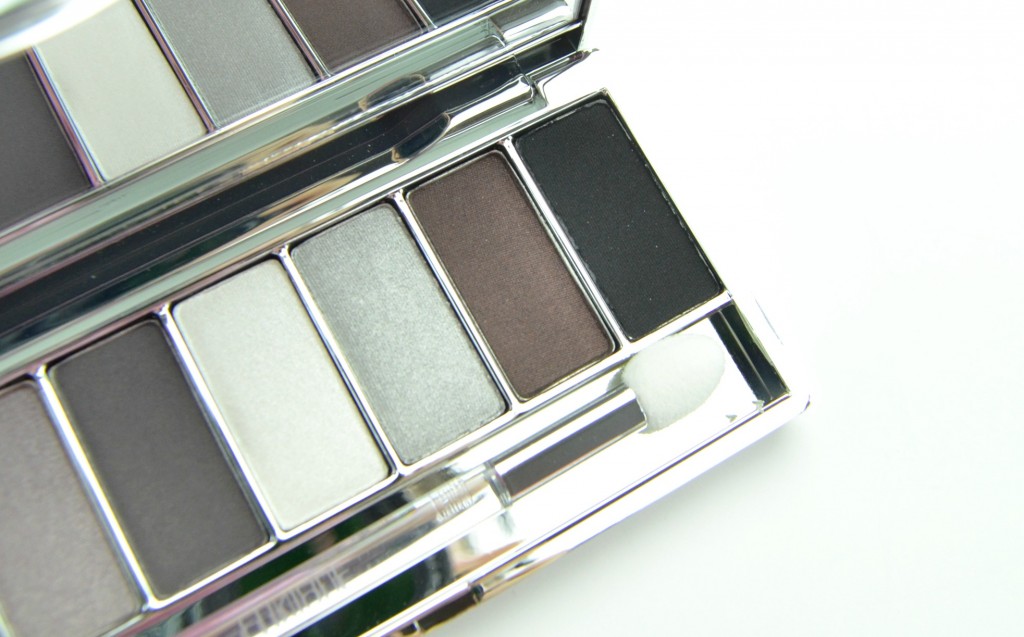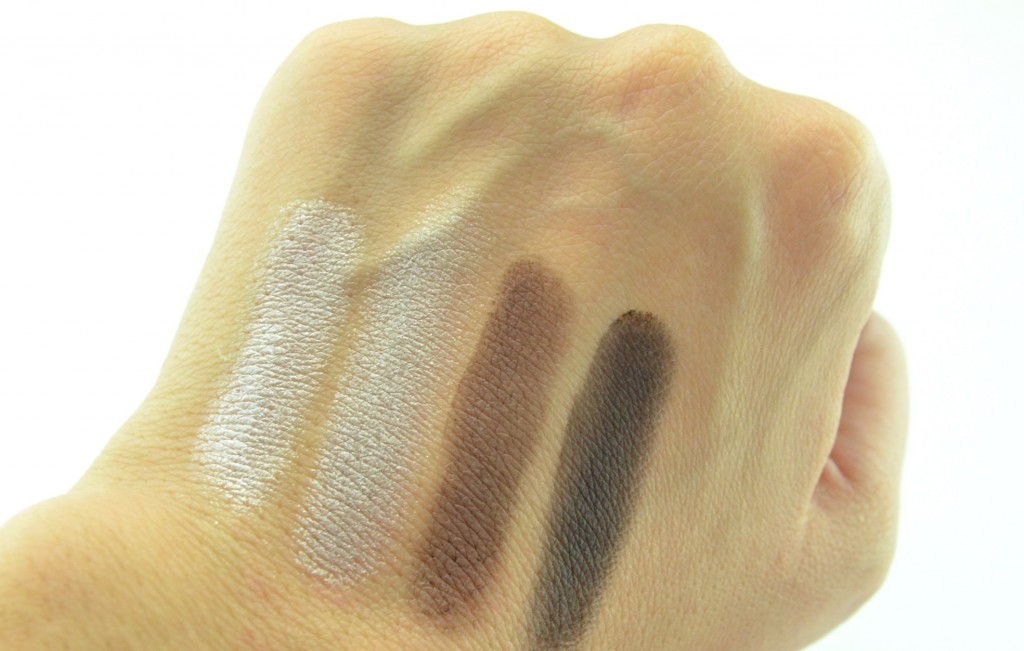 Clinique Wear Everywhere Neutrals Palette Pinks look wonderful in any light and is perfect for those with hazel eyes, like myself. When wearing pinks, it's best to define the eyes with a darker liner to help contrast the softer hues. Although one may think pink may be difficult to pull off for a daily look, this palette is truly versatile and has me reaching for it day after day. Each shade complements each other beautifully and when paired with a dark eyeliner and a few coats of mascara, it's perfect for not only daytime, but evenings as well. I love it with a pale, soft, nude lip.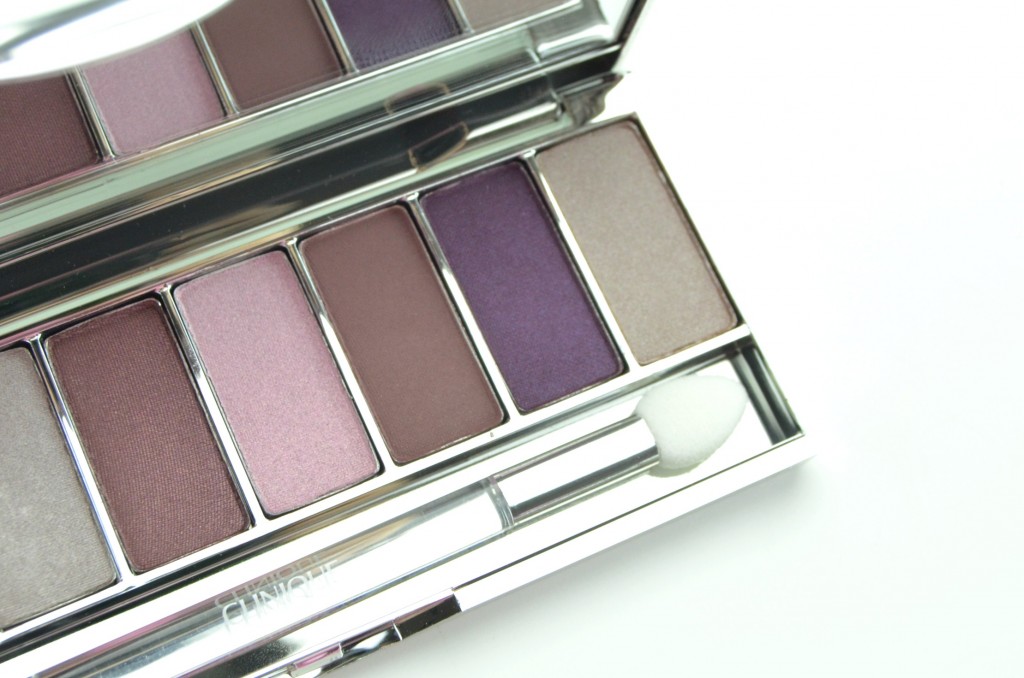 Also in the Clinique Wear Everywhere Neutrals Palette collection is the Nudes that add drama and depth that's perfect for the office, to a night on the town, Greens that will help make blue eyes bluer and bring out the best in baby blue eyes and Blues for a brightening effect. Each palette retails for $40.