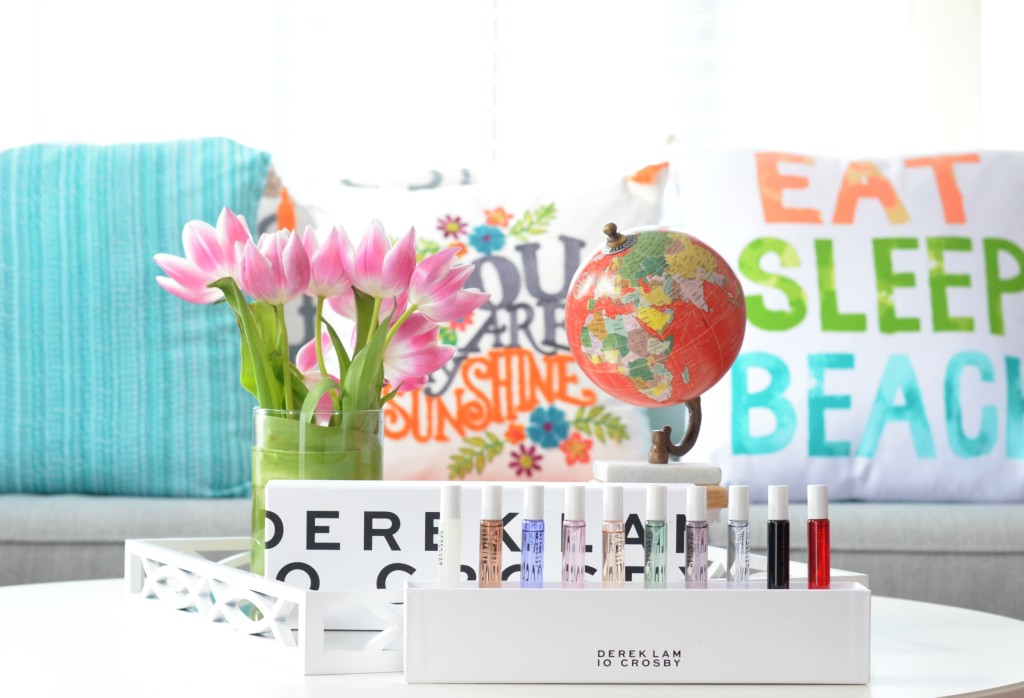 Although you may recognize the name Derek Lam, for bringing you feminine, elegant and pretty fabrics combined with clean silhouettes, but did you know he also created an entire perfume collection? He launched a line of not 1, but 10 different scents, under his more affordable line, 10 Crosby. The Derek Lam 10 Crosby Fragrance Collection features 10 distinctive and modern fragrances inspired from the world, seen and imagined outside his flagship store window at 10 Crosby Street, in downtown Manhattan. Adventure, romance, party, surprise, this collection has it all, with the names to match.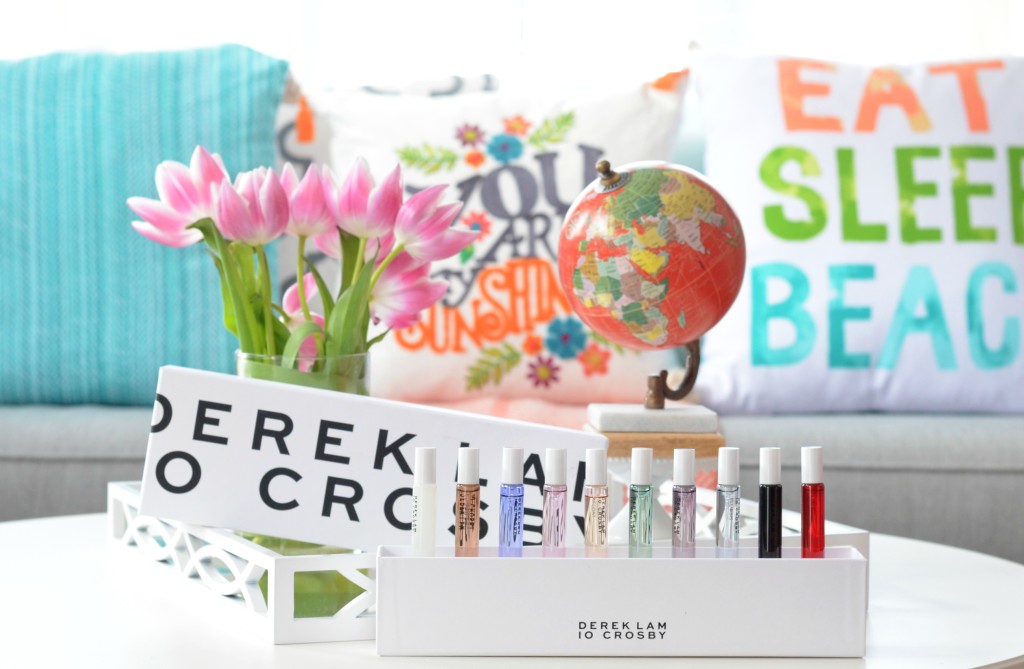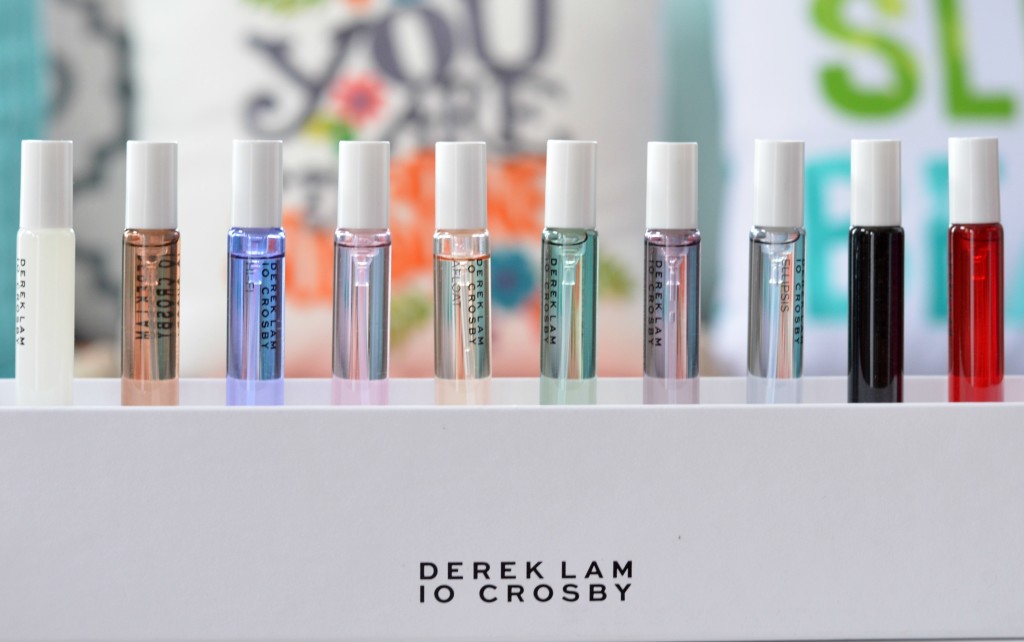 Derek Lam 10 Crosby Fragrance Collection features nothing but raw ingredients, is designed to wear both day and night and have a balance of diffusion and tenacity. The lineup literary has something for everyone, whether you enjoy fresh floral notes, rich musky aromas, or slightly masculine woody notes, the collection features it all. Simple, chic, complex or sophisticated, each scent is just as wearable as the next. I promise you're going to have a hard time picking a favourite out of these modern, yet unique fragrances.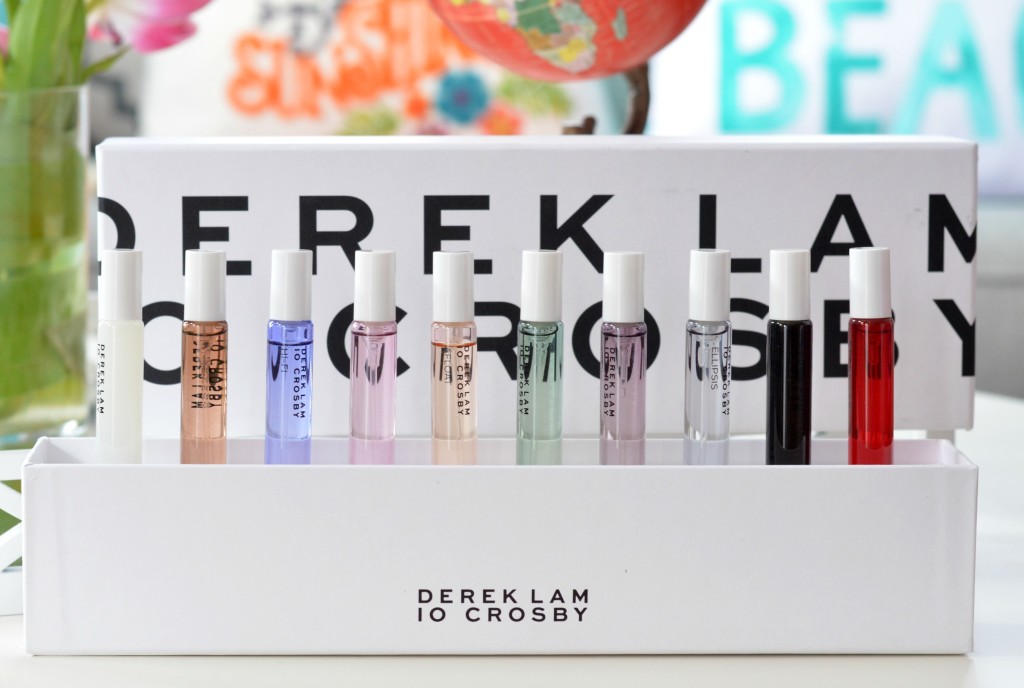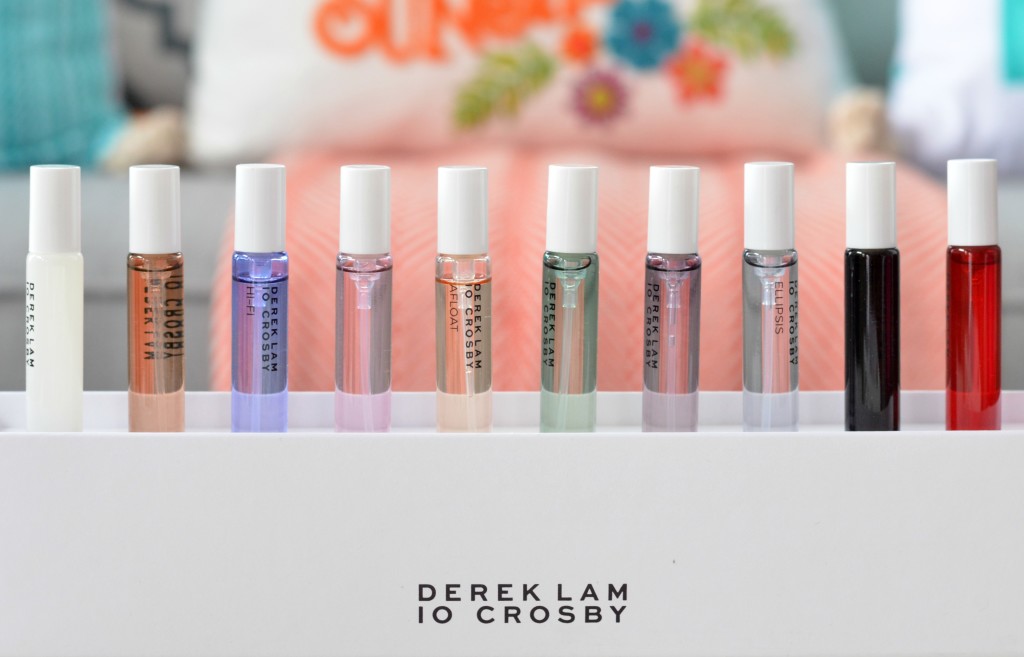 Derek Lam 10 Crosby Fragrance Collection comes in a sleek white box which houses 10 different scents, done in different coloured glass bottles. It includes Derek Lam 10 Crosby Silent St. that features notes of white musk, Derek Lam 10 Crosby Looking Glass that contains both Chinese magnolia and Madagascar tonka bean notes, Derek Lam 10 Crosby Hi-Fi presents notes of pink peony and French narcisse, Derek Lam 10 Crosby Drunk On Youth introduces notes of crisp apple and honeysuckle into this scent, Derek Lam 10 Crosby Afloat highlights notes of white mimosa and orris, Derek Lam 10 Crosby Rain Day contains notes of Tunisia neroli and Haiti vetiver, Derek Lam 10 Crosby Something Wild features notes of cedarwood and Madagascar vanilla bean, Derek Lam 10 Crosby Ellipsis contains both Australian sandalwood and jasmine notes, Derek Lam 10 Crosby Blackout presents notes of osmanthus and chai tea essence and Derek Lam 10 Crosby 2am Kiss introduces notes of salty wood and crystalized amber into this scent.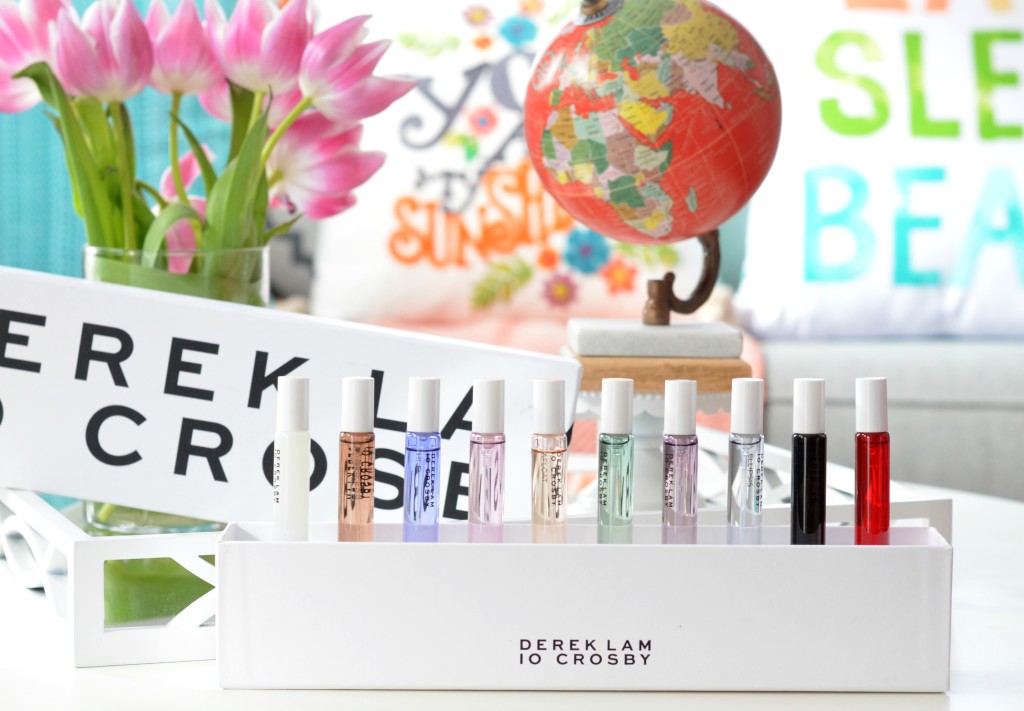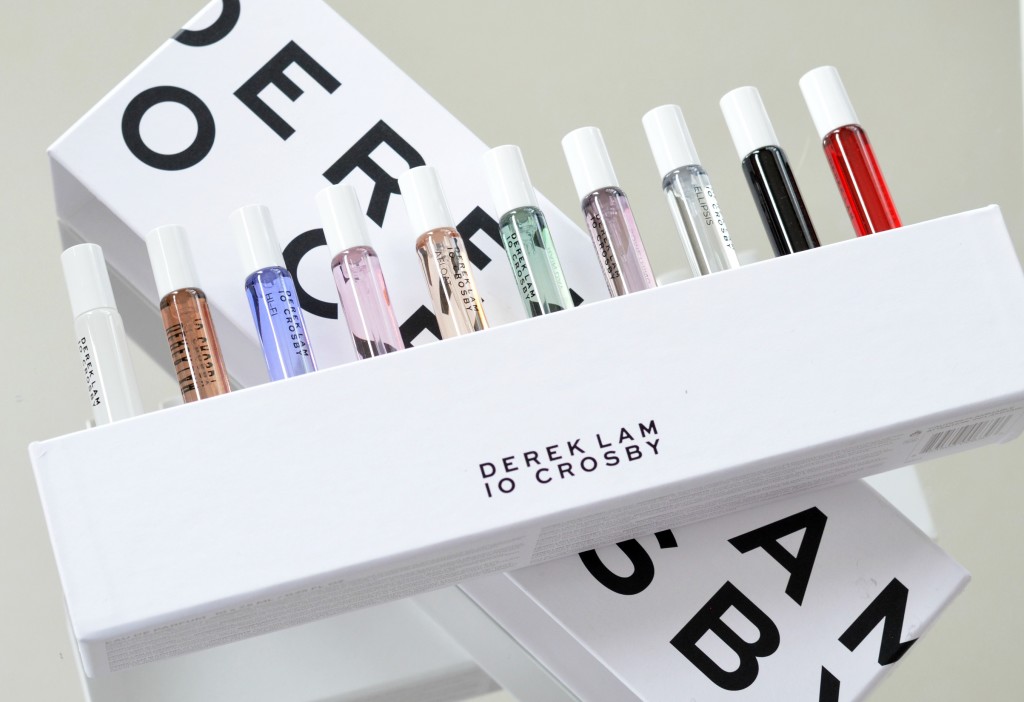 Derek Lam 10 Crosby Fragrance Collection is an excellent way to test out every single fragrance from the brand, before committing to a full size one. As much as I love all 10, I'm totally crushing on Blackout and Silent St., thanks to its slightly spicy and romantic aroma. 2am Kiss is quite sweet and girly, Hi-Fi is perfect for all you floral lovers, Rain Day is a refreshing citrus blend, Something Wild is incredibly soft and smooth and ideal for anyone who loves the scent of vanilla and Ellipses is a fairly interesting fragrance, both floral and woody. I've had fun over these past few weeks, mix, matching and layering, which in return, provides me with so many options than just wearing each scent on their own. The possibilities are endless. I know Derek Lam fragrances are expensive, running you about $110 for a 50ml bottle, so this gift set is an excellent value at only $115. Since you're getting nothing but high quality ingredients, and the longevity of each scent is outstanding, I think it's a pretty amazing deal?