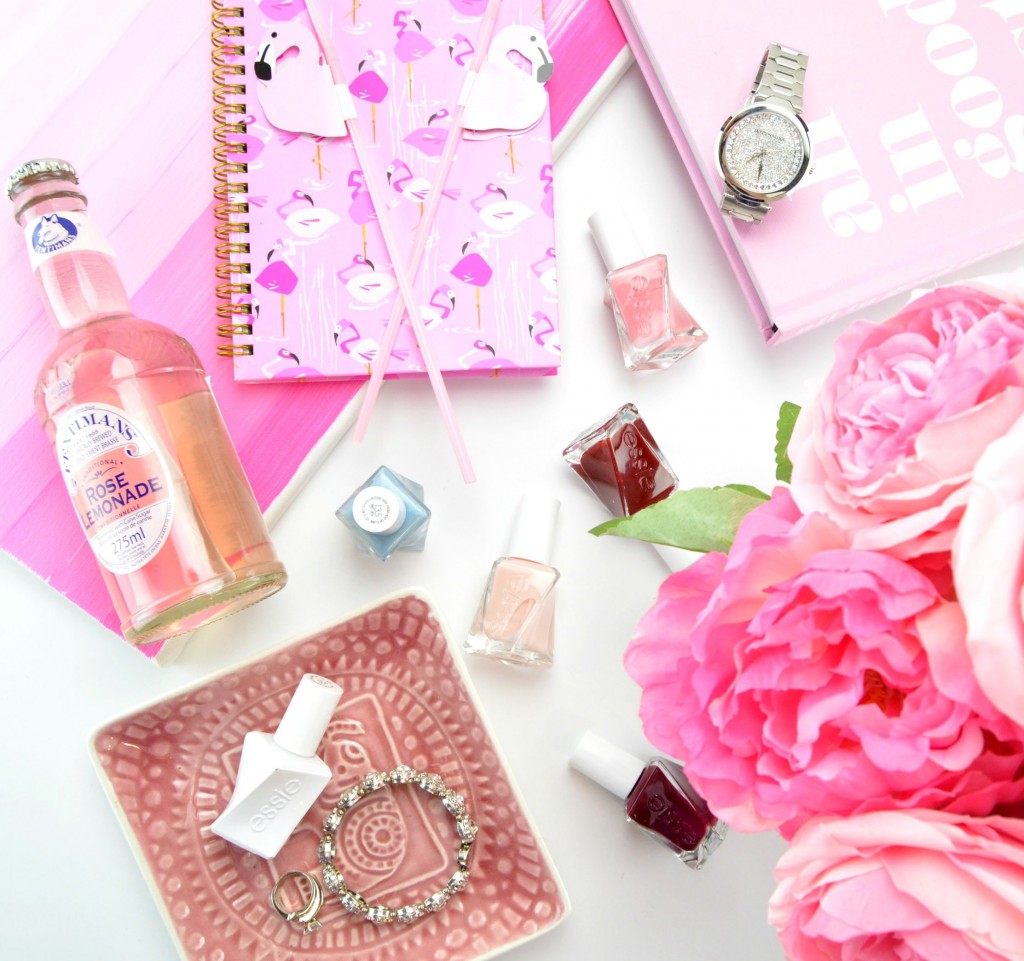 Today's the day, the new Essie Gel Couture has been released into stores. I've been dying to chat about these new innovated polishes on this fashion blog for weeks, but I thought the launch date would be fitting? These unique twisty and swirly bottles mimic a tailored ball gown and come with a twirly stemmed paddle brush with a tapered cut that hugs the natural curve of your nail for easy application. These polishes were inspired by the elite world of couture fashion and offer a rare glimpse into the world of quality craftsmanship and artistry. With 42 high performance, lust worthy shades, once you get your hands on these polishes, you'll never want to let them go.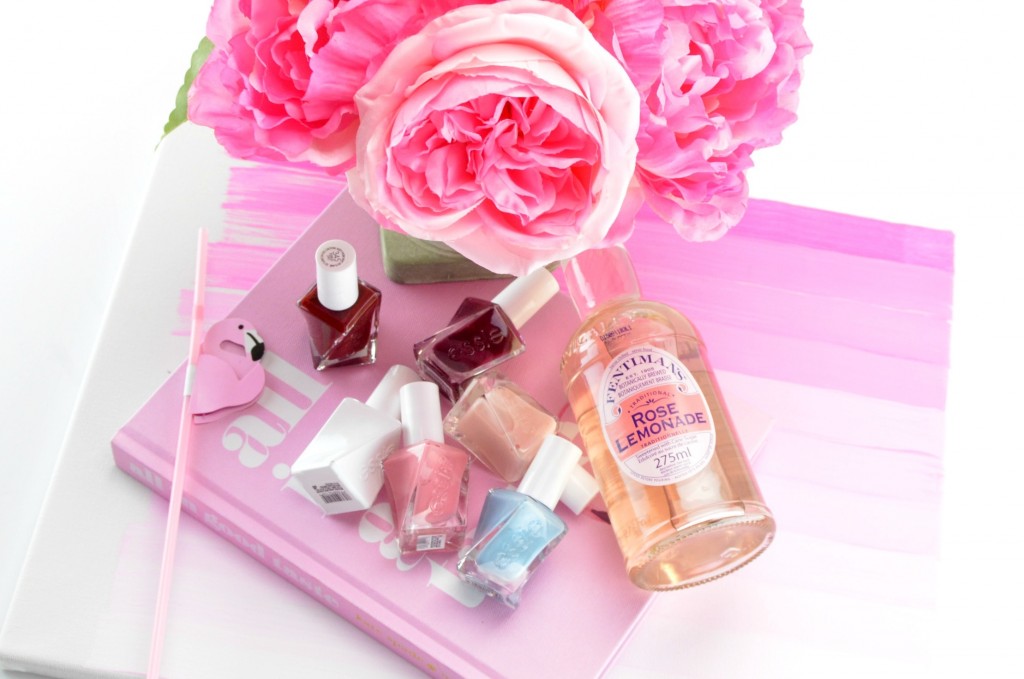 No need to run to the salon every time you're looking for that perfect mani, now anyone can achieve salon quality nails at home. You first start by selecting your nail polish shade of choice, paint your nails with these incredibly pigmented and pure colour polish and then follow up with the top coat. The polishes deliver a completely streak-free finish with an instant gel-like shine that usually only requires one coat, but you can, of course, follow up with a second coat, if you desire. You then follow up with Essie's high gloss top coat that requires no UV or LED lamps. This quick drying formula not only helps set and lock your polish in place for wear time of up to 14 days, but it helps to also magnify the shine for a ultra-glossy finish. The removal process is just as easy as the application process, no soaking required. Its unique pigments have been specially formulated to avoid staining, even on the darkest shades.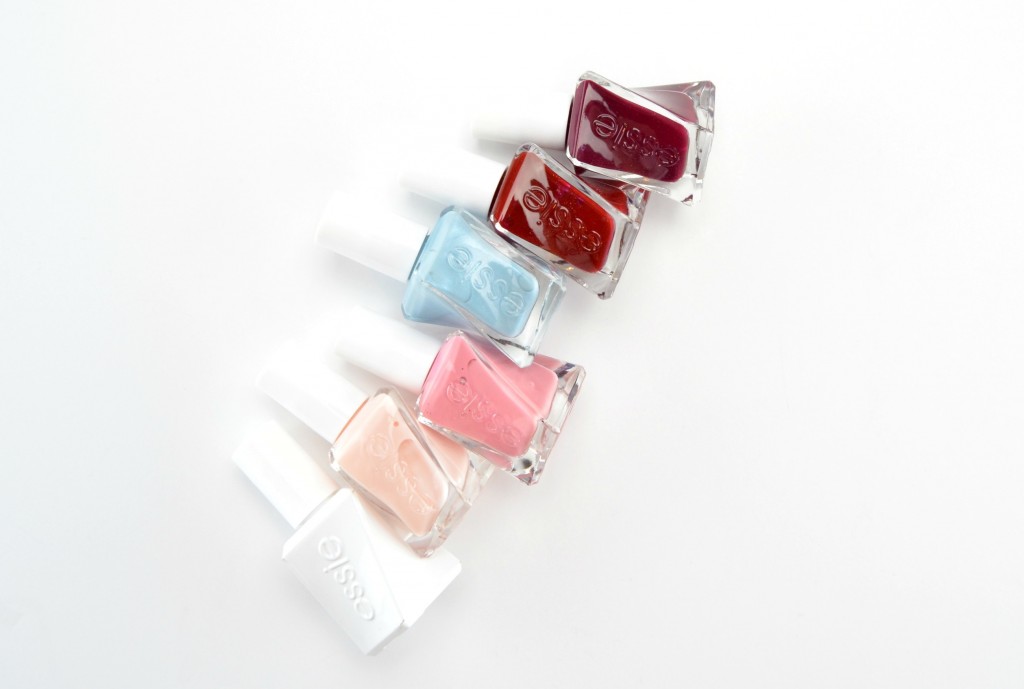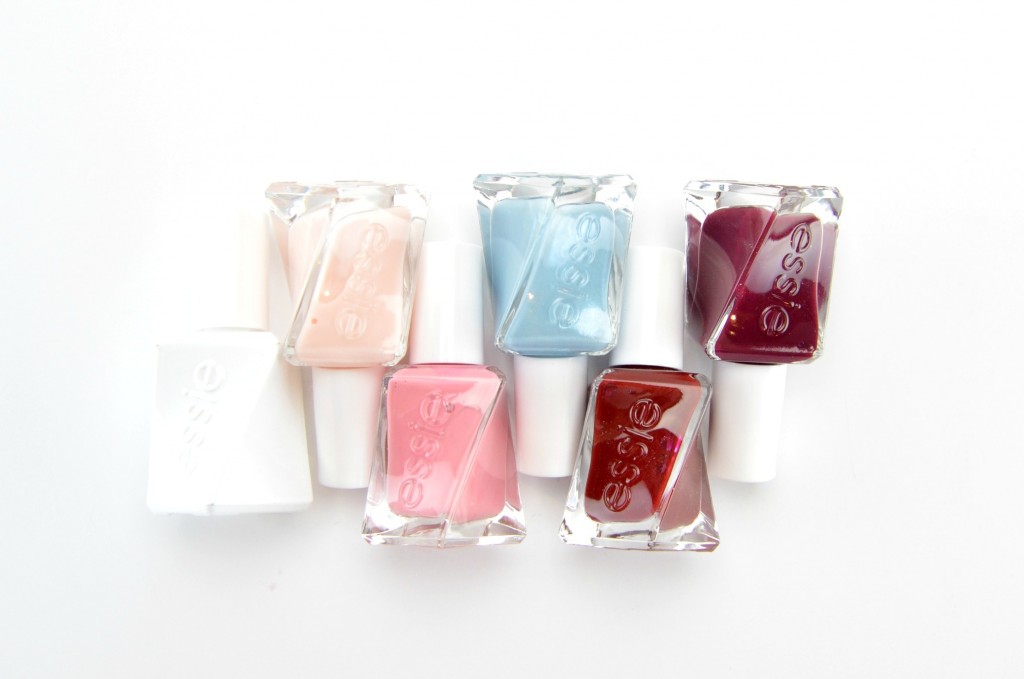 The entire 42 Essie Gel Couture is divided up into 4 colour categories, each family having its own unique and distinct feel inspired by couture moments. Atelier collection is embodied by neutral shades, think tulle, fishnets and lace, the First Look collection is all about the pastels, think feminine cotton-candy and cream shades, the Fashion Show collection features nothing but bold, bright hues, that pushes the boundaries and are extremely fashion-forward, and finally the After Party collection is all about rich, deep shades, that's perfect for a night out on the town. Each shade retails for $13.99 at beauty destinations across Canada.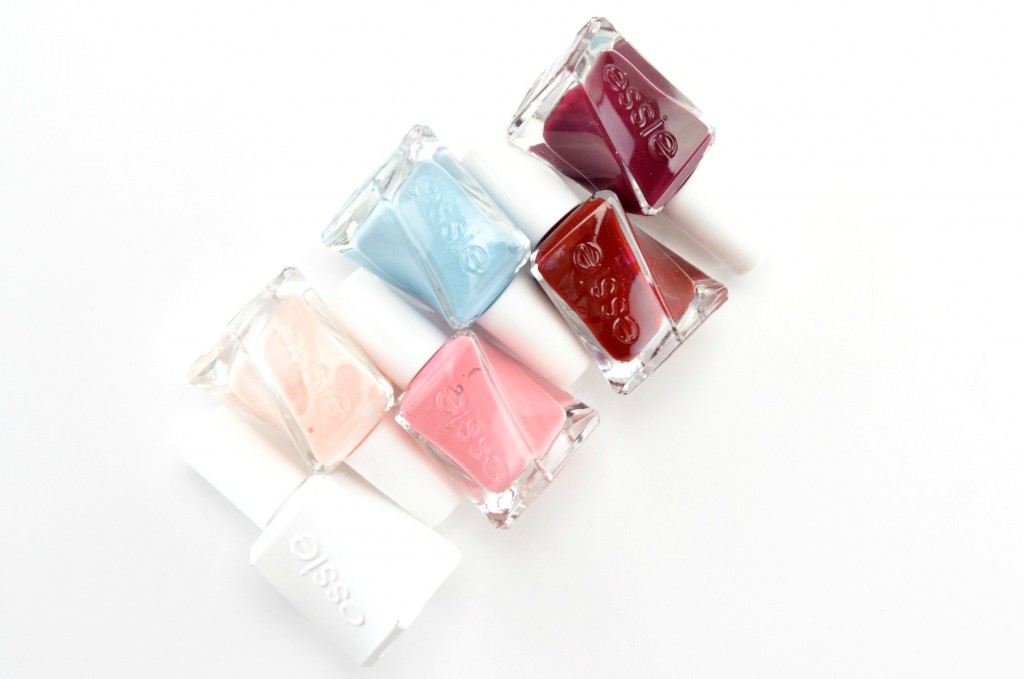 From the Atelier collection, Essie Fairy Tale is a sheer nude pink that swoops in to make all your dreams come true and Essie Stitch By Stitch is a lovely and feminine ladylike pink that, little by little, will have you all sewn up and Essie First View is a baby cashmere blue which will sure to make an entrance and be utterly unforgettable on the nails.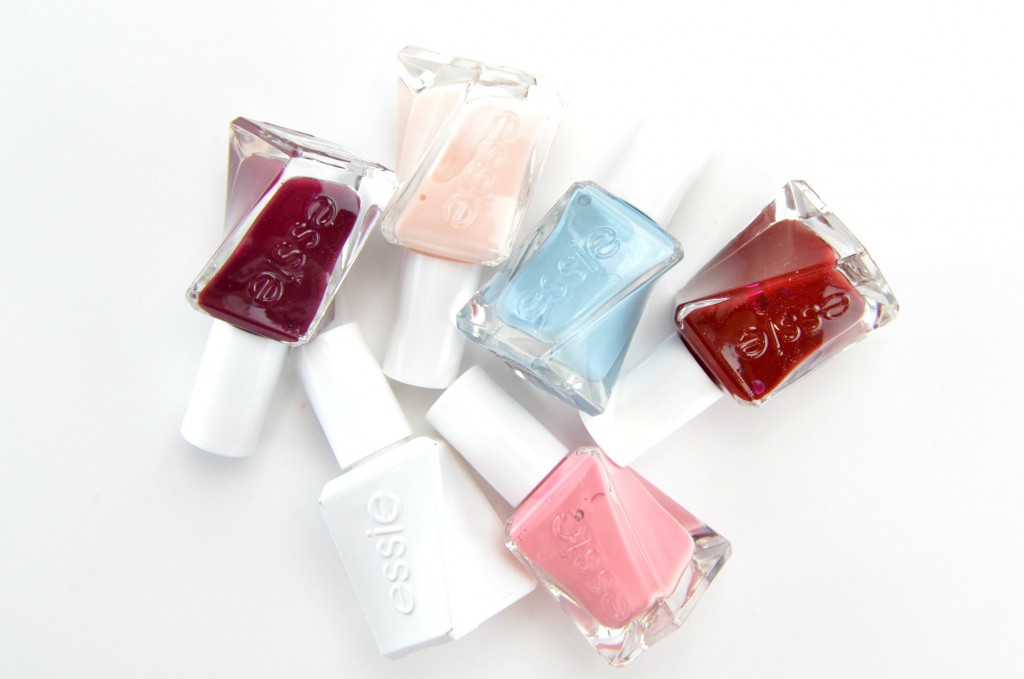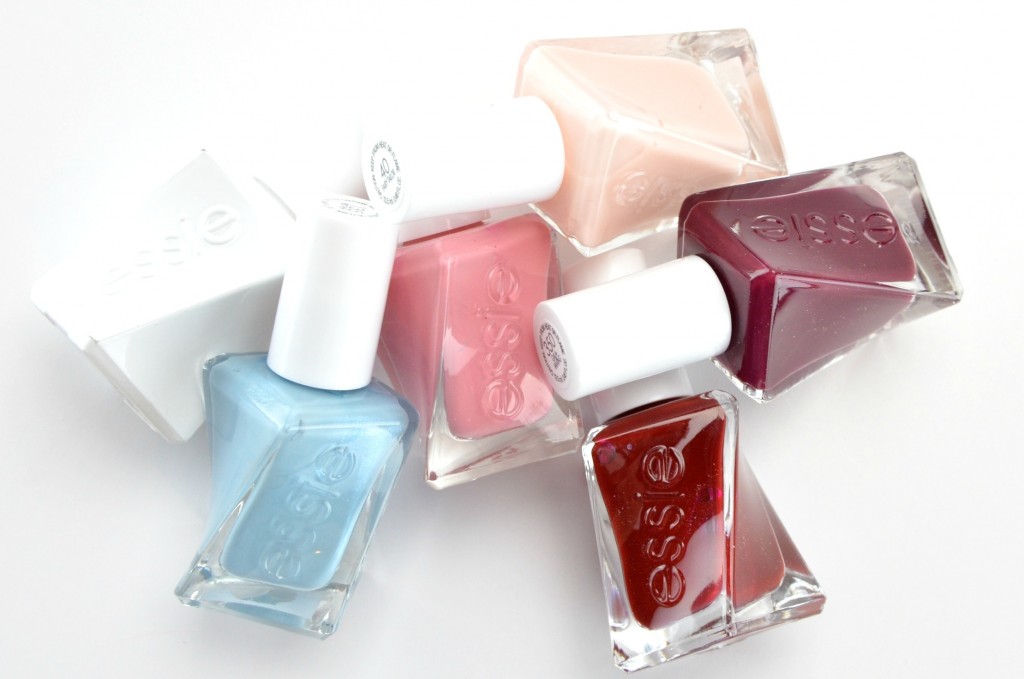 From the After Party collection Essie Bubbles Only is a classic burgundy crème that pairs perfectly with your flashy car, hit bag of the season and your fancy champagne and Essie Gala-Vanting is a scene-making marooned red that will allow you hit all the fabulous parties.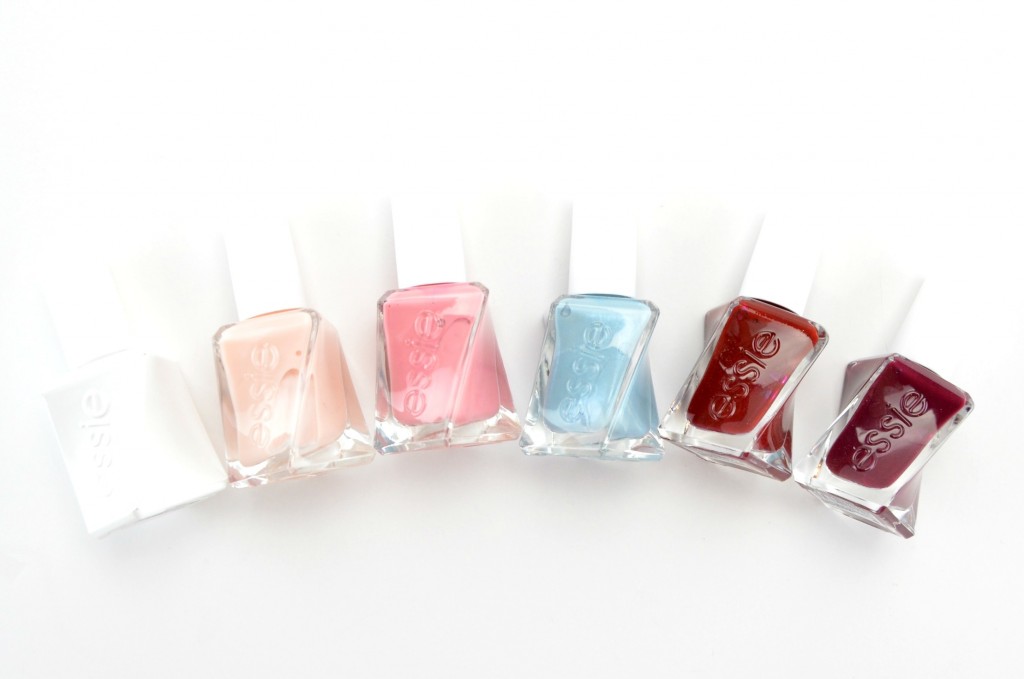 Essie Fairy Tale, Stitch By Stitch, First View, Bubbles Only and Gala-Vanting