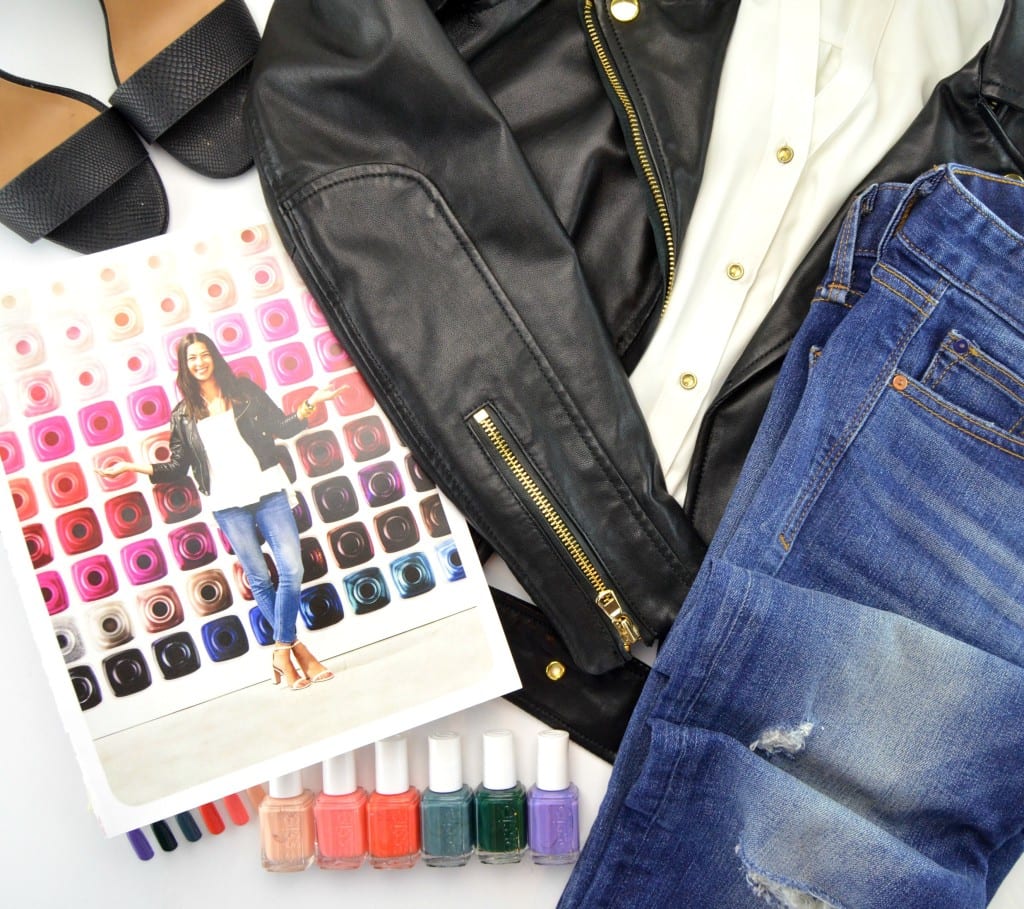 Who's got spring fever… this girl, thanks to Essie. This season, I'm escaping to the sunshine state of lovely Florida thanks to the new Essie Spring 2016 Collection. It's inspired by chic retreats and luxe resorts found at Palm Beach and instantly brings a little paradise straight into your home and onto your nails. All 6 shades are a burst of sunshine and leaves me dreaming of quiet days by the ocean, swinging in a hammock and sipping on tropical and fruity cocktails.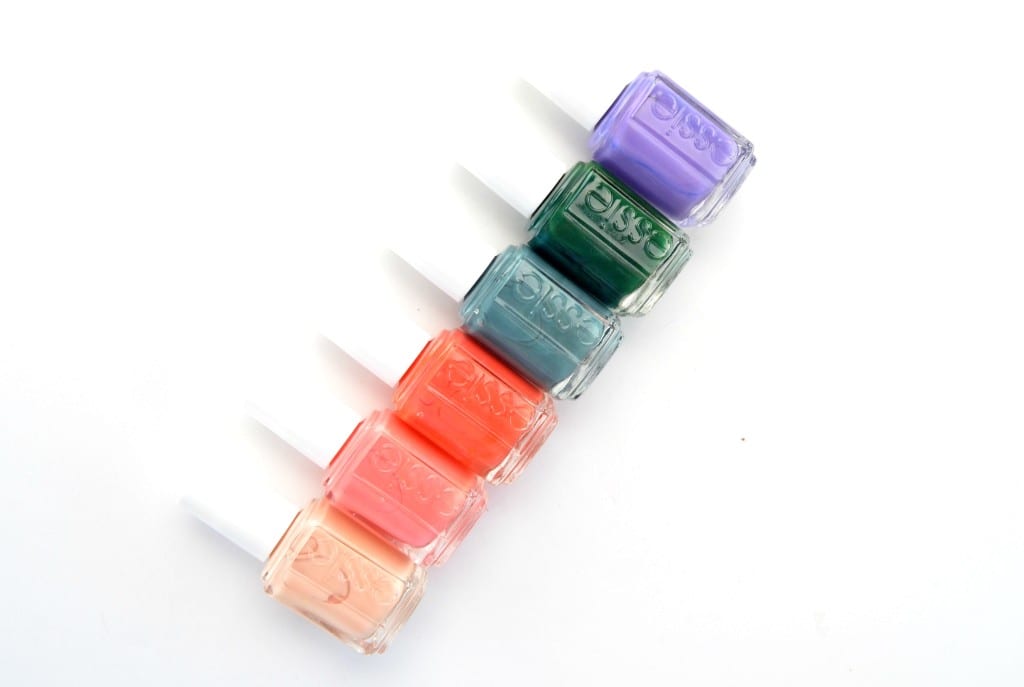 Rebecca Minkoff is still Essie's Global Colour Designer, so you know you're going to find a few shades inspired from the fashion world. This collection might be one of my favourites from Essie to date? It's unique and innovated colour selection, it's completely pigmented and truly opaque formula, combined with most of the shades, only require one coat and lasts up to 5+ days on the nails without chipping, have me coming back for more. It's available in stores now and retail for $9.99 each.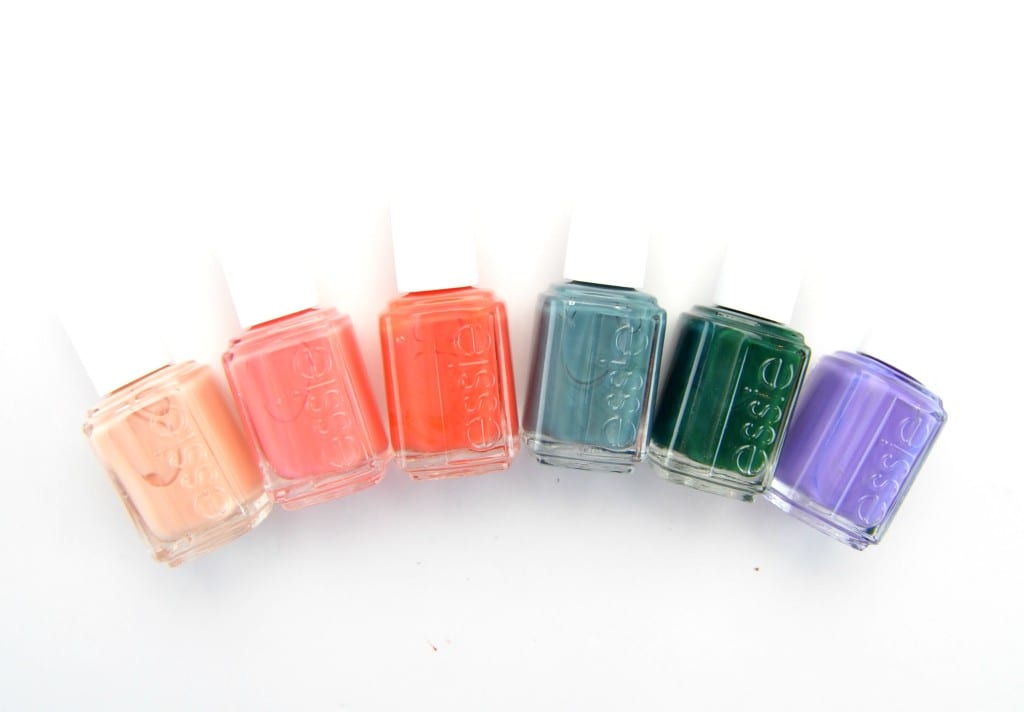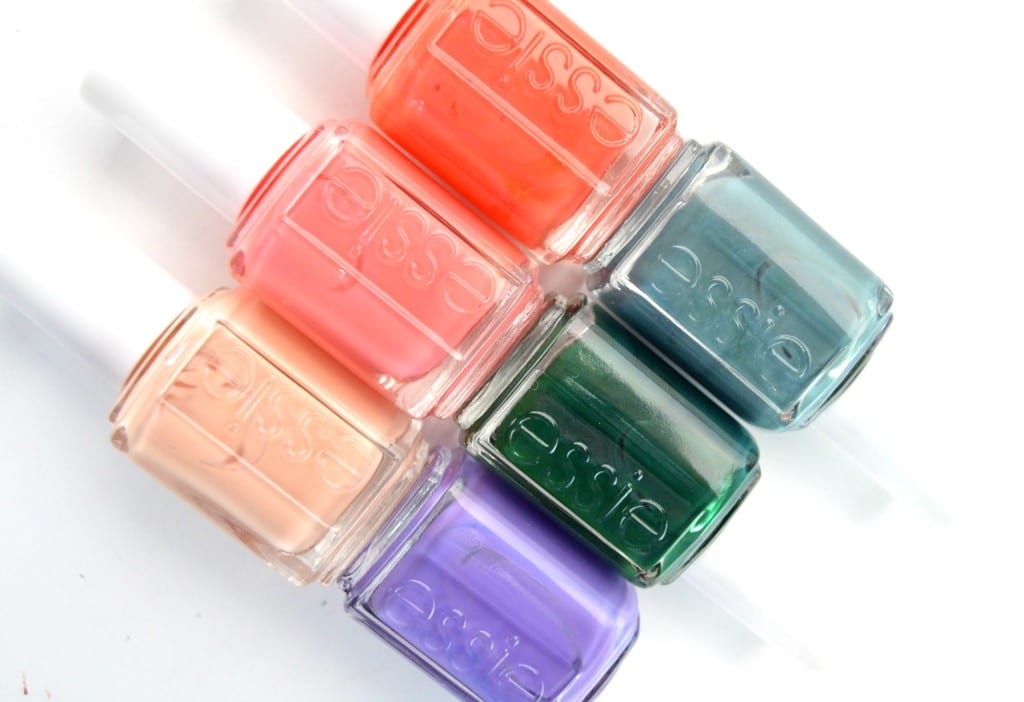 Essie High Class Affair is "a little scandalous, a lot of luxe. Nothing takes your look to the next level like this amorous blush nude." This is a lovely peachy nude that although may look simple to the naked eye, it's actually quite unique, delicate and elegant once applied.
Essie Lounge Lover is "destiny. You and this pretty pink peach are simply meant to be. Hurray for happy endings!" This stunning peach pink is not only perfect for spring, it's refreshing and slightly sultry hue, is the perfect nude all year round.
Essie Sunshine State of Mind "no matter where you are, it's always beautiful in the sun-kissed world of this blazing coral tangelo." This slightly muted coral crème is not a shade I'd usually reach for, but this vibrant and bright, orangey shade is actually quite beautiful and perfect for warmer days ahead.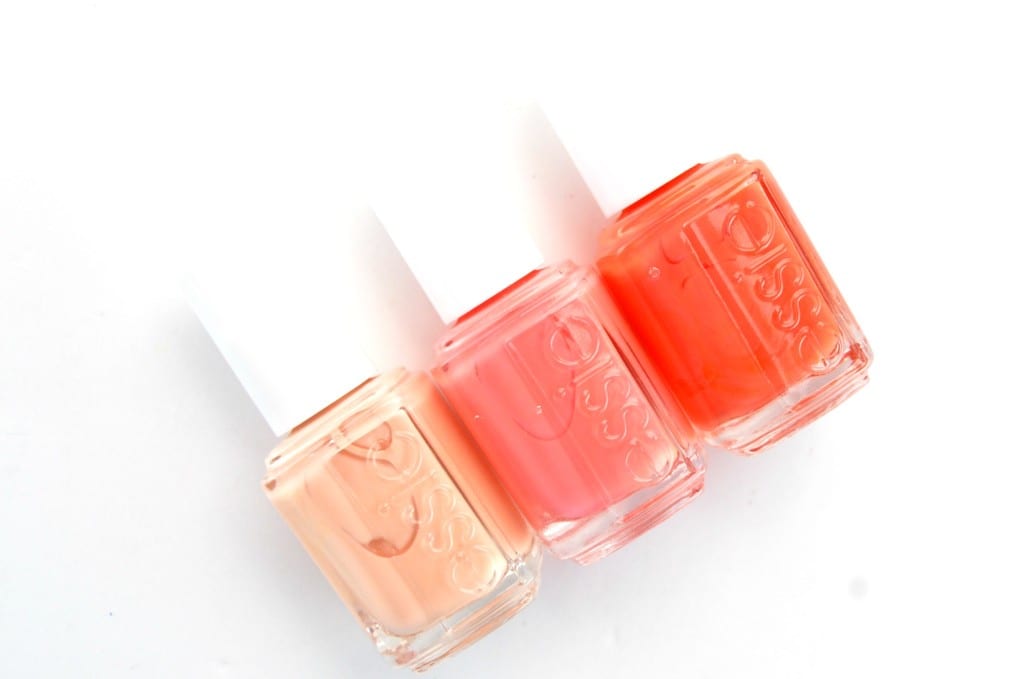 Essie Pool Side Service is "queen for a day? How about forever? This refreshing cerulean blue is at your beck and call." Is a fairly trending shade, the perfect balance between blue and cyan with a slight evergreen under tone. It's something totally different than your traditional teal and really quite refreshing.
Essie Off Tropic "conversations may wander, but never the eyes. This lush grove green keeps the focus right where it belongs: on you." This lush grove green is something totally unexpected for a spring collection, but somehow it just "works"?
Essie Shades On is a "super chic but totally laid-back, this mysterious deep violet lets you check out the scene in covert style." This medium toned purple is a slightly deeper pastel purple than you're used to, that again, keeps it totally unique and one-of-a-kind.