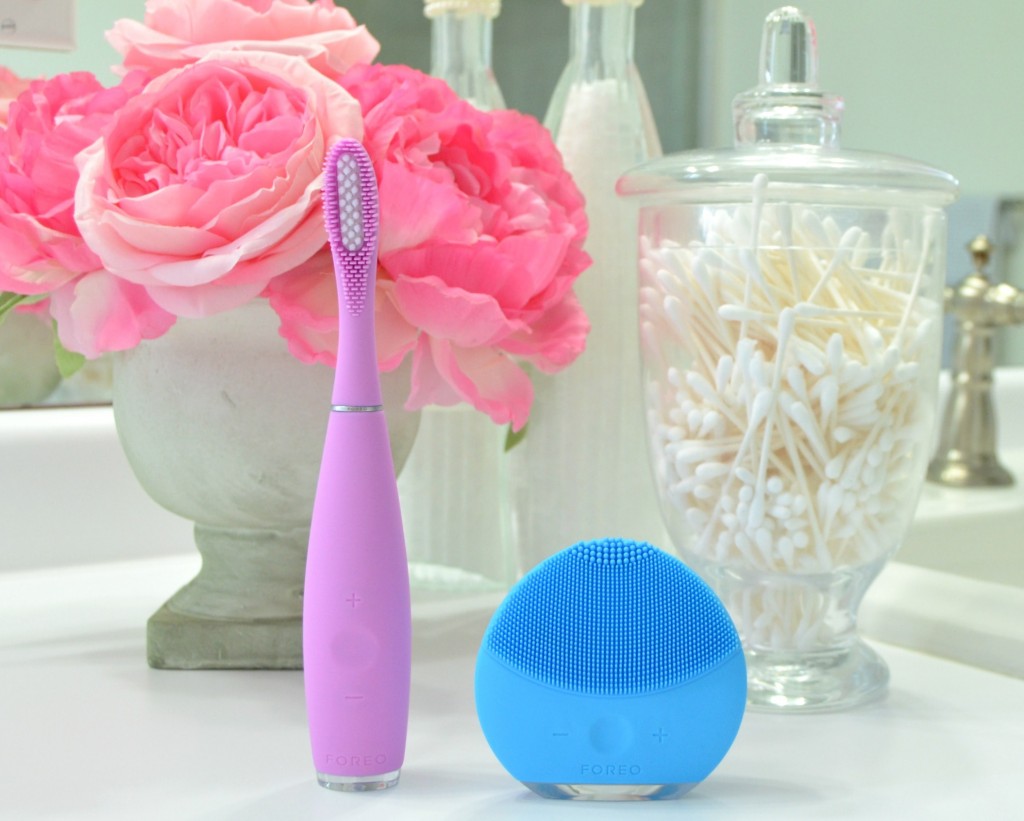 The skin care and oral health industry is always developing, and new technology is hitting the market daily, but Foreo is changing the way we look at oral and skin care. The brand just released 2 new devices that will help provide a squeaky clean feeling for both your face and mouth. Although both these new products come with a fairly steep price tag, it is making your morning and nightly routine easier and much more effective. We all know I have a strong love for my Clarisonic, I've mentioned it several times on this fashion blog before, but I've fallen head over heels for the FOREO LUNA Mini 2. It helps not only cleanse the skin, but it helps to stimulate collagen production for anti-aging benefits and has quickly replaced my old devices. We also are all familiar with electric toothbrushes and how beneficial they are to our oral health, but the new FOREO ISSA Hybrid Toothbrush goes beyond that, as it actually helps to massage your gums, while cleaning your teeth for an all-around fresher mouth.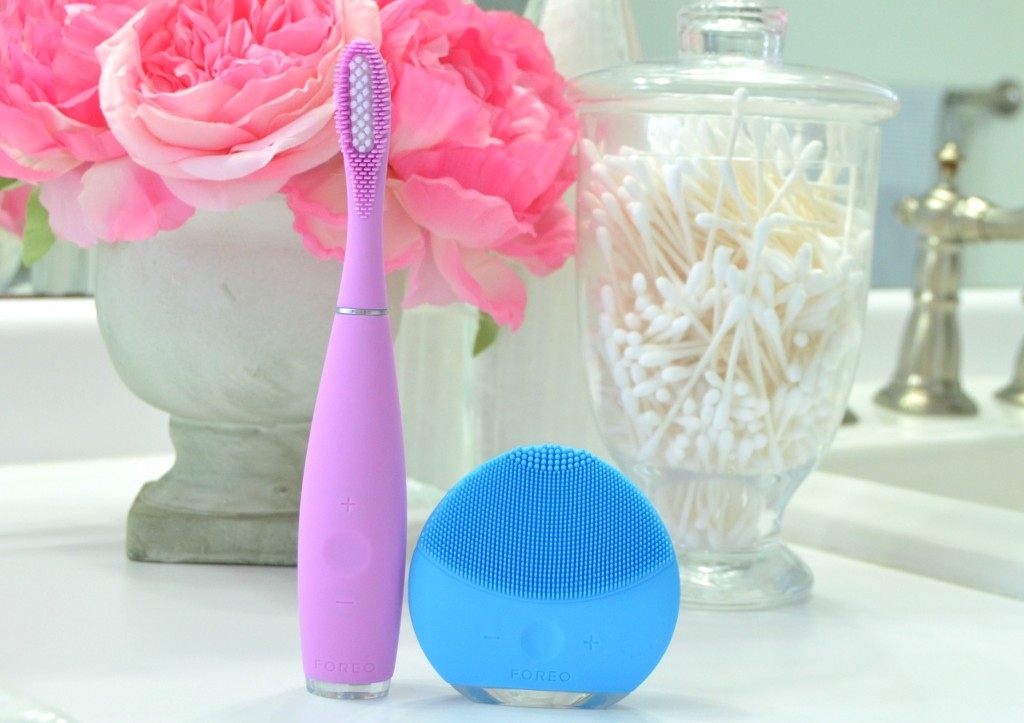 I've been eyeing the FOREO LUNA for a while now, but never took the jump to purchase one, cause I was scared it wouldn't live up to my HG Clarisonic. When I heard about the new FOREO LUNA Mini 2, a waterproof cleansing device that deeply, yet gently cleanses the skin for a healthier, radiant, more youthful glow, yet is small enough to travel with, I was sold.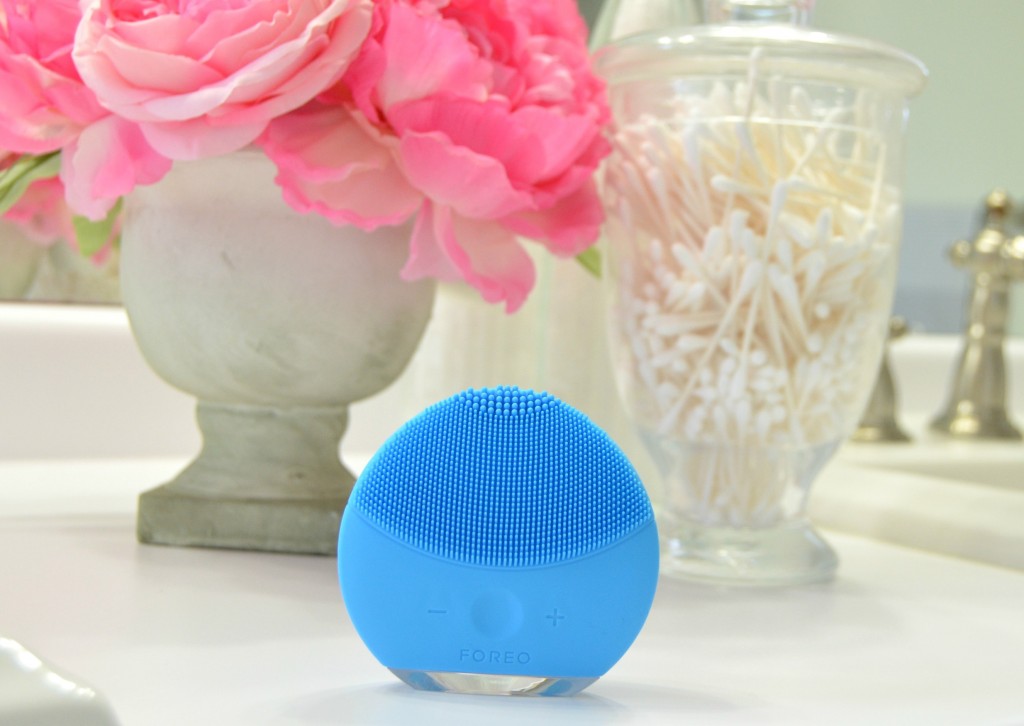 FOREO LUNA Mini 2 is the only facial cleansing device that combines sonic pulsation to help instantly and effectively cleanse the skin. It features a nonabrasive silicone brush that helps to deeply cleanse the skin, up to 8,000 pulsations per minute, for refined, clear and purified skin. Although it's harsh enough to deeply cleanse the skin, it remains gentle and pleasant enough to use on the entire face, even those with sensitive skin, daily. It's travel friendly, yet the brush surface is big enough to cover a large surface of your face for a more efficient cleansing in the same amount of time as the full-size device.
FOREO LUNA Mini 2 offers two different sides, the front features mostly short, slightly flexible bristles for soft and gentle cleansing with a few larger touch-points that are gathered at the tip to help reach small crevices. Flip it over and on the back the bristles are slightly larger and stiffer in size, which is perfect for deep pore cleansing. Thanks to its innovated sonic pulsation it helps to remove up to 99.5% of all dirt, oily and daily grime, while gently exfoliating the skin. It also comes with 2 speeds, the lower speed is perfect for those with sensitive skin or battle any skin issues or problems that day, whereas the top speed, still gentle, is ideal for everyone else.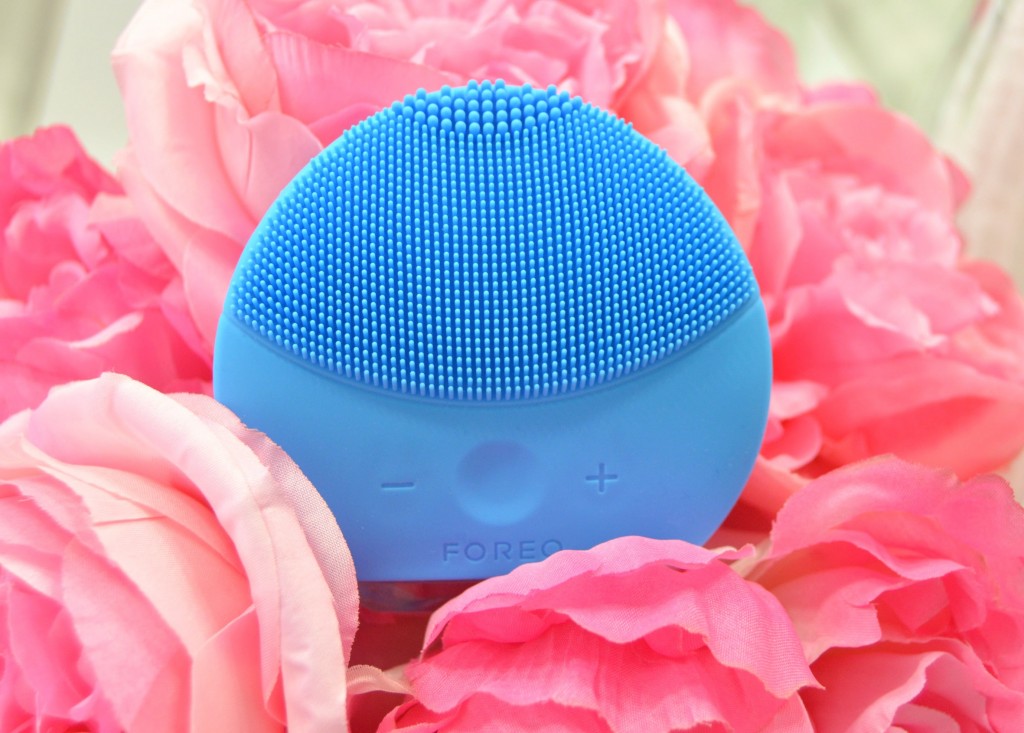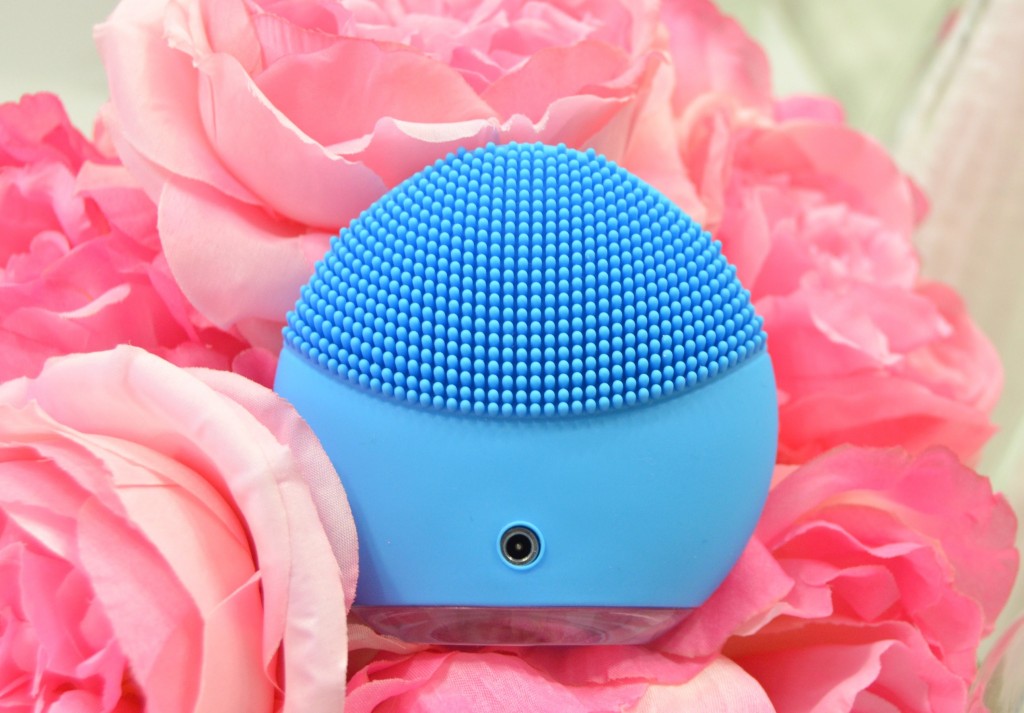 I wasn't really sure what to expect from the FOREO LUNA Mini 2 as the entire device, including the bristles, are extremely soft to the touch. I didn't think it would get the deep down clean that I was looking for, but boy was I wrong. After only one short use, my skin felt smoother, softer and cleaner than it has in a long time. I actually felt like I got a deep down clean, along with a soft exfoliation with only the use of my daily facial cleanser. The unique 8,000 pulsation per minute brush goes through the soft silicone touch-points to help remove all dead skin cells and clean out my pores, while removing all traces of makeup. Its 8 adjustable intensities and 3-zone features (facial areas to be cleansed) allow for deeper and gentler cleansing. I had absolutely no irritation and any redness that I may be experiencing at the moment seemed calmer? It also helps to boost the efficiency of my moisturizer and serum that I apply afterwards.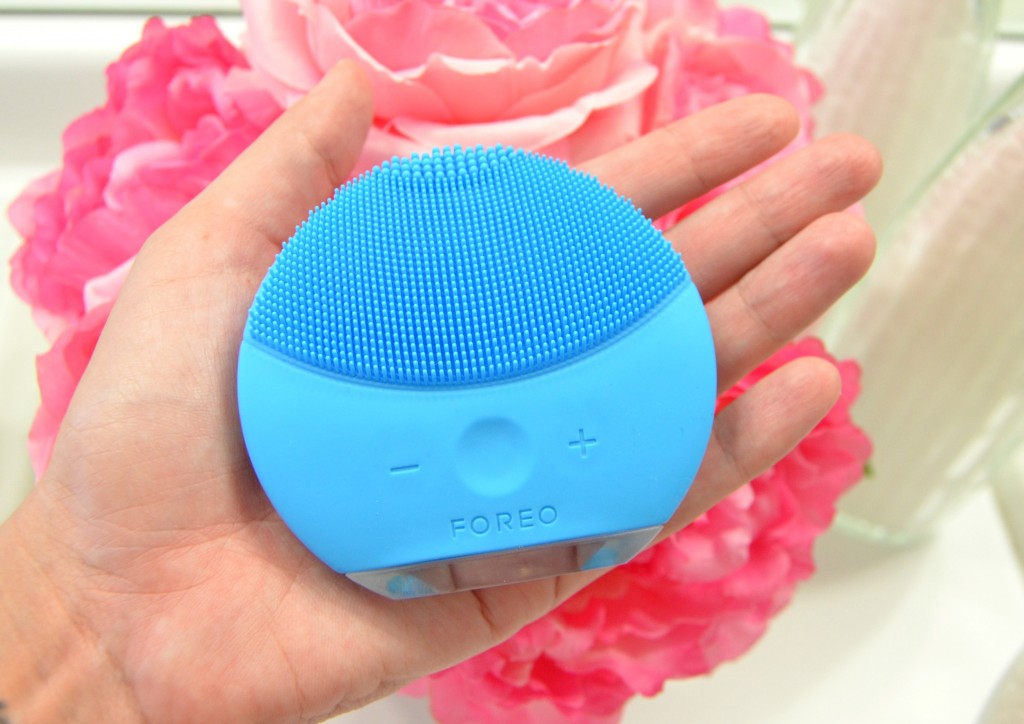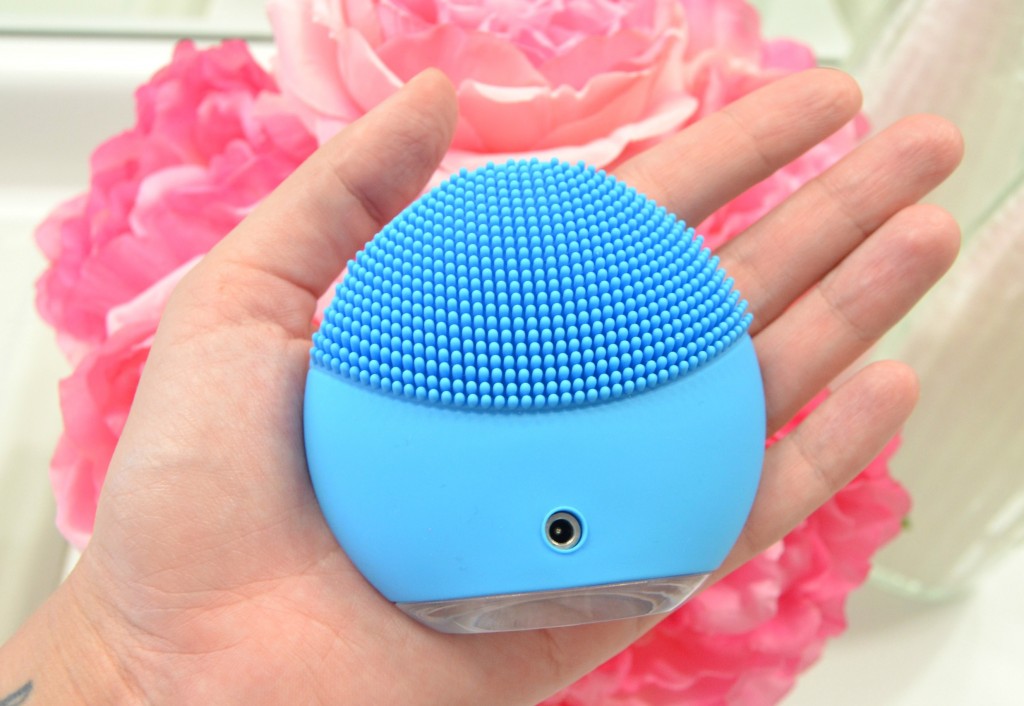 The one thing that has be completely sold on the FOREO LUNA Mini 2, and all FOREO cleansing devices for that matter, is the high-quality non-porous silicone. This unique antibacterial and antimicrobial design always stays hygienic, meaning you never have to replace the brush head. If you own a Clarisonic or other devices like it, you know how expensive it can get and that it's also hard to remember when to replace them. Also, no matter how many times I clean my Clarisonic brush head or how much elbow grease I put into it, it never felt or looked completely clean. I could always see traces of my makeup, which made me want to change my brush head more frequently. With the LUNA all you have to do is rinse in under hot water with a little hand soap and it's instantly clean. Another added bonus over the Clarisonic, a full charge can last up to 300 full cleansing routines. I usually have to charge my Clarisonic at least once a month (if not more). All and all, it provides a deep cleansing experience that is one step above other facial devices that I've tried in the past and worth checking out. It retails for $159 and is available in 5 different colours.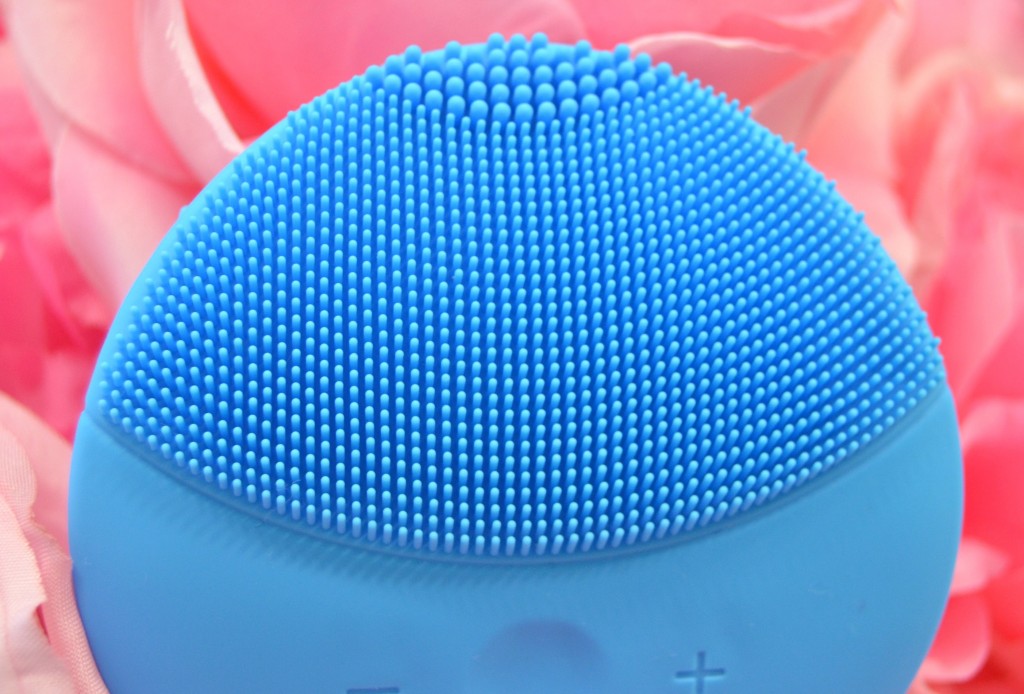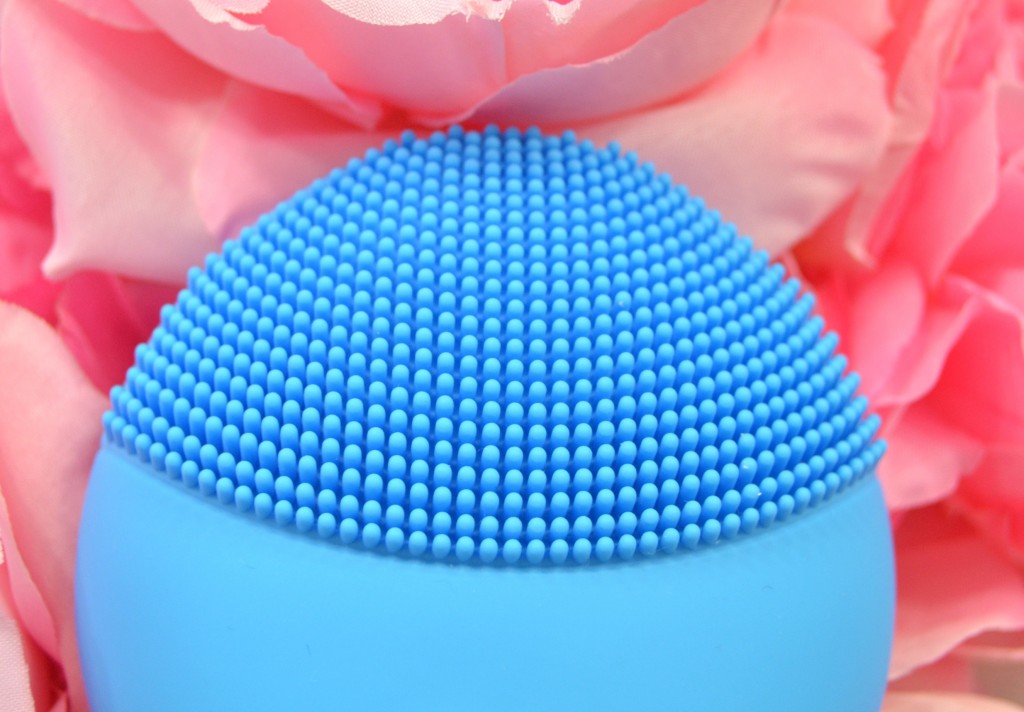 I can still remember the day I got my first electric toothbrush, I thought it was the greatest thing invented since sliced bread. You can only imagine how excited I got when I received the new FOREO ISSA Hybrid Device in the mail. By looking quickly at the photos, you may be thinking it's just as fancier, upgraded version of the electric toothbrush, but that's where you'd be wrong. It takes brushing your teeth to an entirely different level, let's just say it's the future of oral care.
FOREO ISSA Hybrid Toothbrush is a totally new concept on how you clean and brush your teeth. It comes with the same high quality antimicrobial silicone design that's used for the LUNA mini 2 (that I talked about above), yet is designed for your teeth and gums. Unlike traditional bristled toothbrushes that are harsh and can actually damage your teeth, this innovated device uses high-intensity pulsations, which are channeled through soft silicone bristles, that doesn't cause damage, scratching or irritation on the teeth or gums. The silicone bristles found on this brush generate the ideal amount of friction to effectively remove stains and plaque buildup, yet remains gentle on your tooth enamel and helps prevent future gum recession.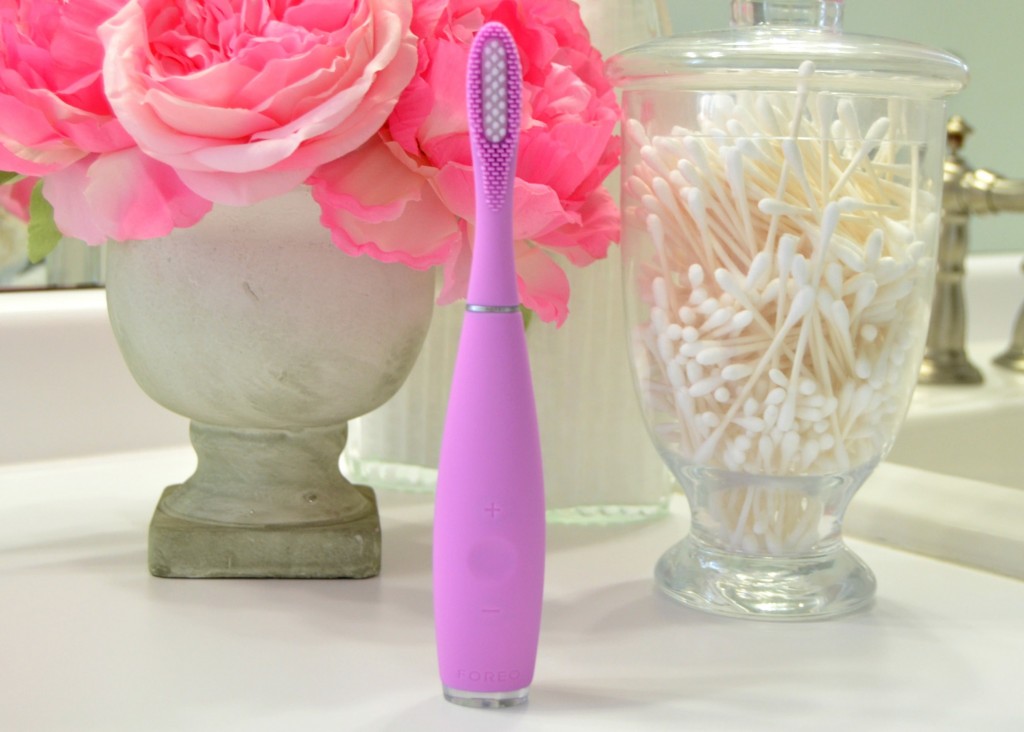 FOREO ISSA Hybrid Toothbrush puts its money where its mouth is and comes certified, along with capability of registering your new toothbrush online, allowing you to gain access to numerous members perks and warranty benefits (which automatically comes with a 2-year warranty and 10-year quality guarantee). Is your regular toothbrush company confident enough to offer you this?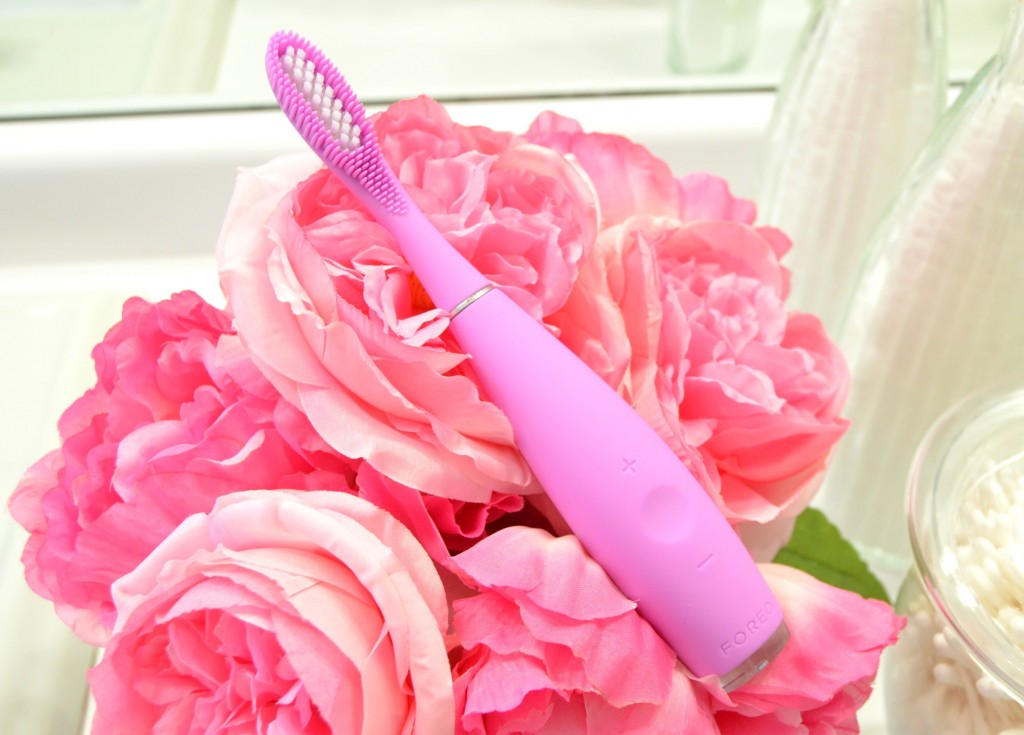 Now I don't have anything to compare this too, since it's the first of its kind, and I never owned the OG FOREO ISSA Toothbrush, but the new Hybrid Brush comes with extremely soft and gentle silicone bristles with a 3D flexible brush head that easily fits into my mouth and covers each tooth perfectly. It reaches every crevice and hard to reach area of my mouth and its unique polymer bristles, on the inner part of the brush head, cover the entire surface area of each tooth, while massaging and providing my gums with a gentle cleaning.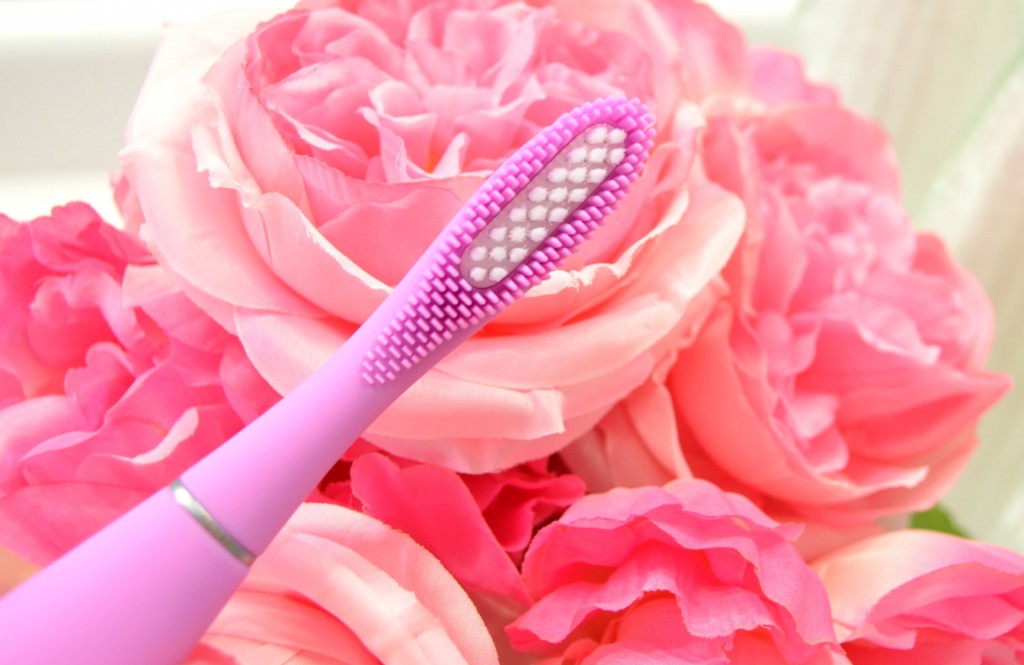 I had three main concerns and questions about my new FOREO ISSA Hybrid Toothbrush device, the first one being bacteria, since I wasn't replacing my toothbrush every other month, like I normally do, how clean does it actually stay? After a little research, I learned that the natural properties of the silicone and PBT polymers actually harbour less bacteria than other brushes which means an overall better oral health care.
My other concern, and one thing I dislike about electric toothbrushes, is the charging situation. This toothbrush is not only rechargeable via a standard USB cord, but it can charge from zero to 100% in less than an hour. On top of that, it can last up to 365 times before needing to be recharged again.  
My final concern, toothpaste. Do I need a special toothpaste or formula, happy to report, you don't.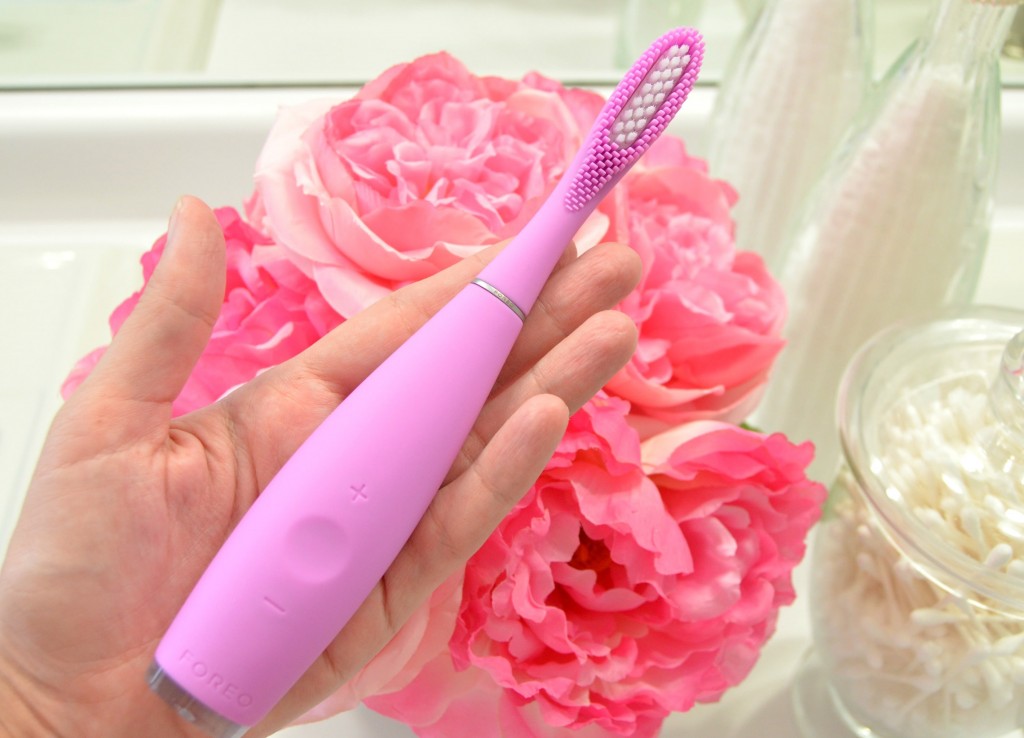 FOREO ISSA Hybrid Toothbrush offers me a full mouth cleaning experience and does an amazing job at removing most plaque buildup (although I think the bristles could be a little harder), keeping my gums soft and healthy and leaving my teeth sparkly clean and incredibly white. I'm obsessed with the elongated teardrop shape and rectangular silicone bristles, so much better than my old scratchy toothbrush and I love the fact it gives my gums a nice little massage at the same time. Since both the head and bristles are so flexible it allows me to move in all directions, polishing every single tooth, even those hard to reach back teeth. The only downside I see, is it only comes with one standard bristle strength. It would be nice to see a soft, medium and hard version like traditional toothbrushes.  It retails for $229 in 4 beautiful colours and the replacement heads, which need to be replaced every 6 to 12 months and retails for $29.90.