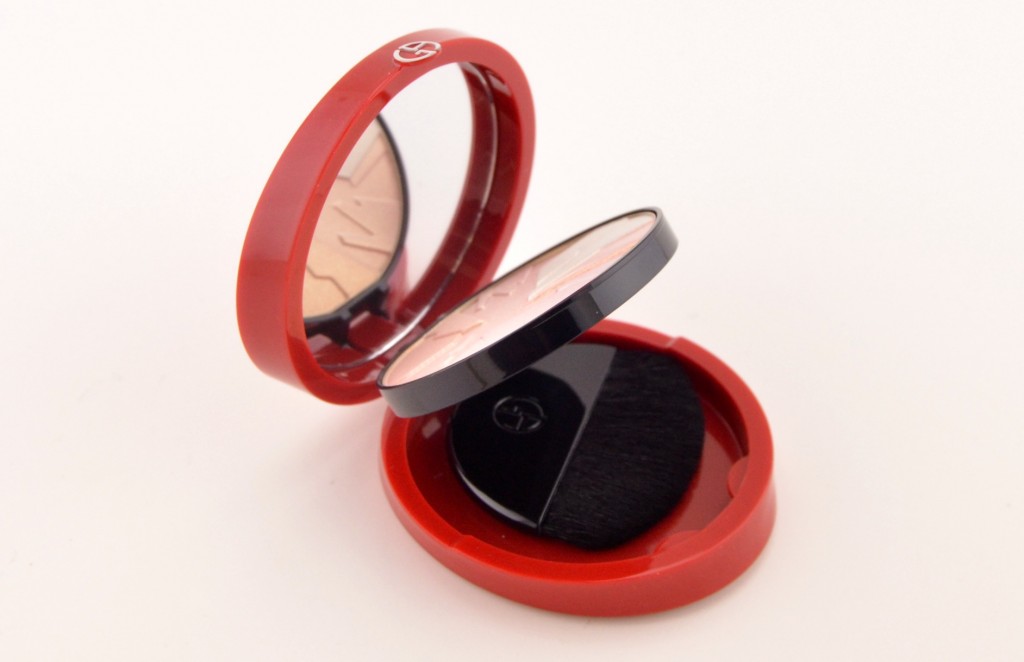 Giorgio Armani is a brand I always adore in stores, but never bring myself to purchase anything because of the expensive price tag. This past holiday season they released The Eccentrico Limited Edition Collection which was inspired by the Giorgio Armani Eccentrico touring exhibition which showcased some of the more memorable couture designs throughout Mr. Armani's career. It featured bizarre plays of colour with wild fantasy and this is what he's brought to this new holiday collection. The Giorgio Armani Eccentrico Face Palette 4-in-1 multicolor illuminator palette is full of blushing colours that I knew I had to try.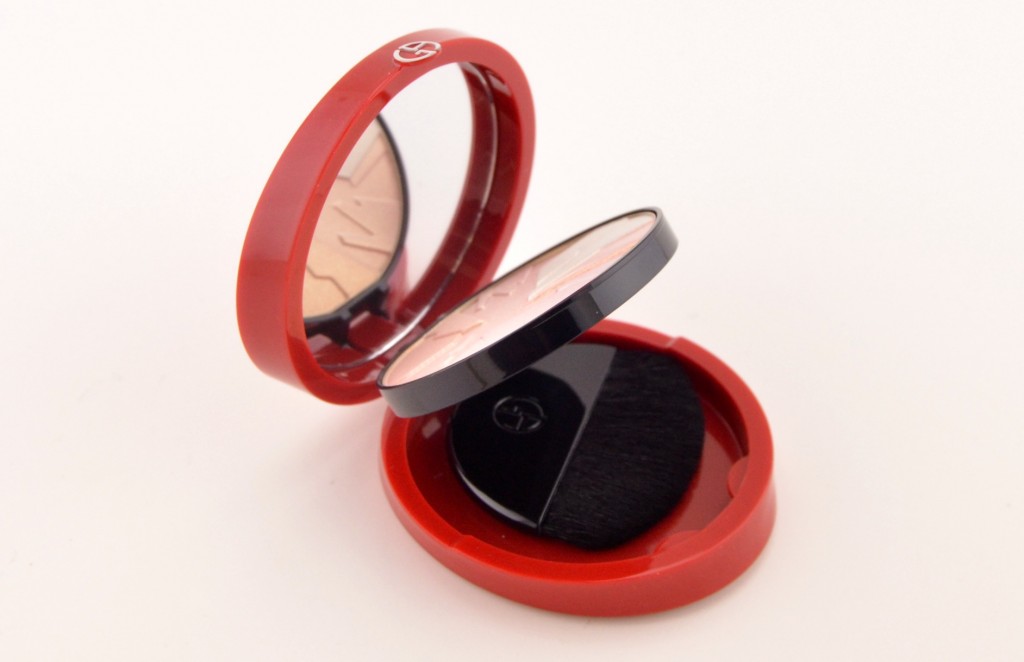 Giorgio Armani Eccentrico Face Palette comes in a bright red, lacquered, signature Armani pocketbook palette compact that features a second tier with a small flat face brush hidden underneath. The brush is super soft, picks up the powder beautifully and makes for easy application. This illuminating, asymmetrical pattern blush features shades of light purple, pink, white, and orange with a shimmery, champagne overspray that once removed reveals a much richer, pigmented blush/ highlighter. It has a finely milled, super soft and velvety texture that blends into the skin beautifully. It wears for about 8 hours before fading and didn't emphasize any pores or imperfections on the skin.


Giorgio Armani Eccentrico Face Palette shades can be worn together to create a light to medium pinky glow or worn on its own, individually, by focusing the brush on a specific area of the blush to create customized shades that fit your different needs. The iridescent white adds the perfect highlight to the bridge of the nose and under the brow bone, while the hot pink shade is the perfect blush shade to give a pop of colour to the cheeks.

Giorgio Armani Eccentrico Face Palette although quite expensive, gives the perfect highlight to the face for a flawless, natural glow. Once the overlay is gone the richness of the hot pink, tangerine-orange, lavender-pink, and iridescent white really come to life. The colour payoff was amazing, was easy to apply and lasted the entire day on my skin. It retails for $95.

Pictures below are taken after the overspray was removed