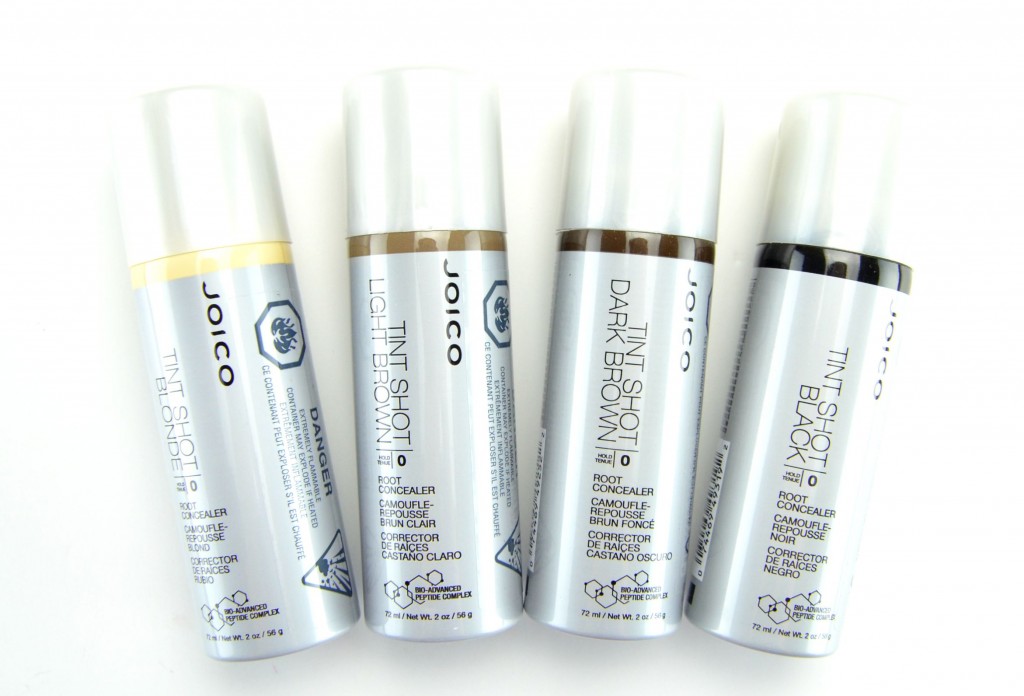 Root touch-up on the go
My hair grows incredibly fast, and not just because I have shorter hair. Even when I had long blond hair, I would still need to get into the salon at least once every 4 to 5 weeks to cut off a solid 2 inches. Now that I have shorter hair, it's even more important to keep up with the cut. It's sometimes hard to maintain that perfect bob, you'd be surprised how awkward it can start to look in as little as a week. Because I use the right shampoo to help prolong the life of my hair colour, I sometimes don't need a colour when I go in for a cut. I often just go ahead with colour, so I don't have to make a second appointment. I often thought how wonderful it would be to keep my unsightly roots from making an appearance in between colours and now Joico has the answer.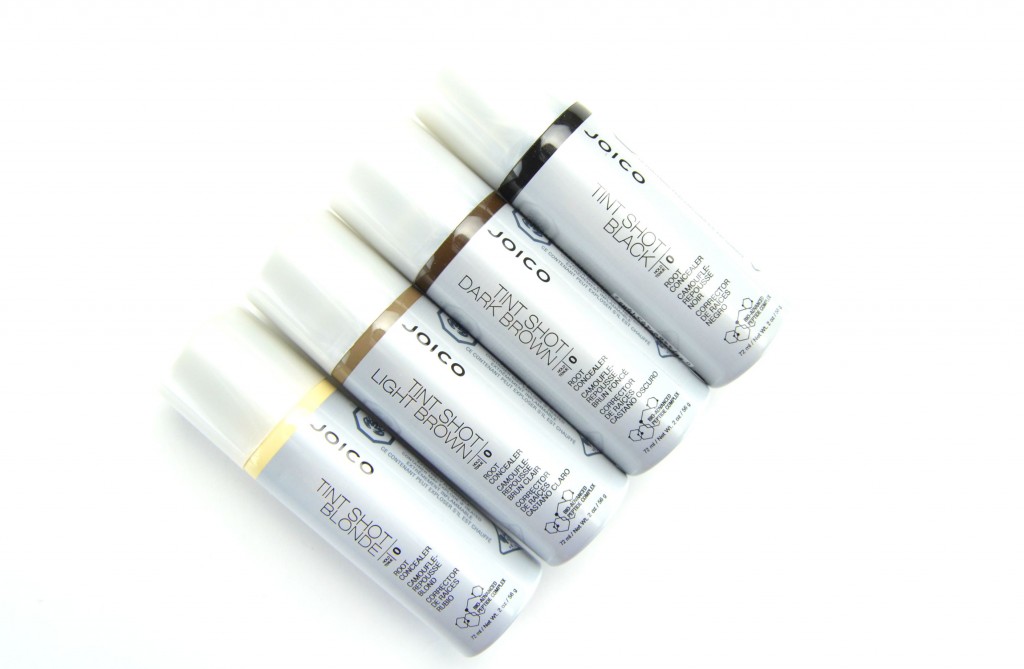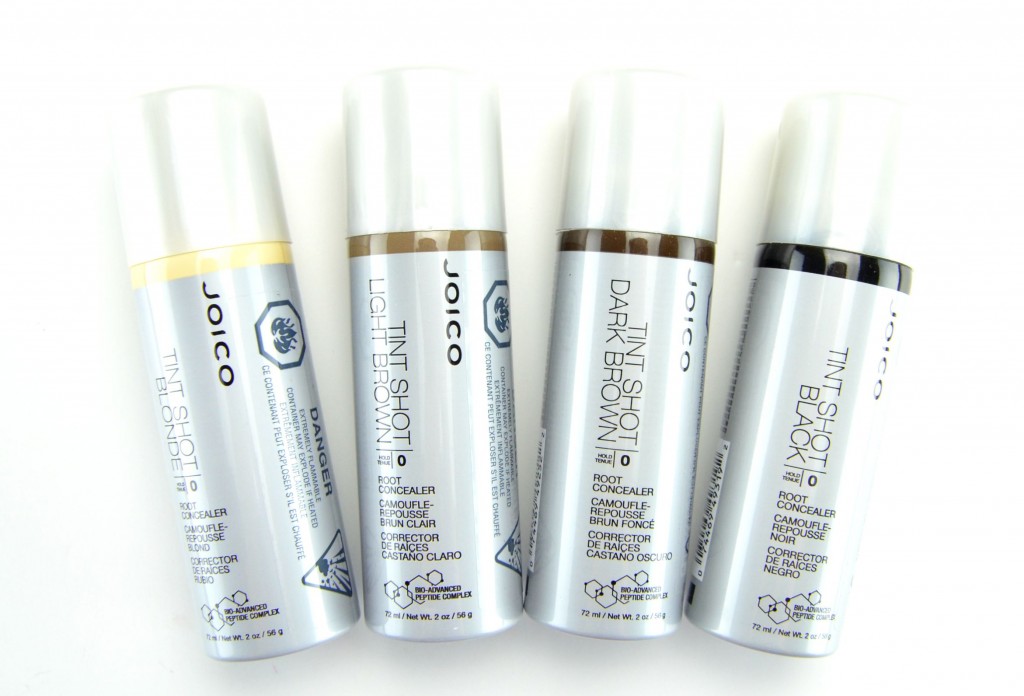 Joico Tint Shot Root Concealer is an innovated new product that helps cover up those pesky roots, quickly, from the comfort of your own home. This brilliant shot of transfer and humidity resistant Aerosol Micro-Pigments instantly conceal new hair growth and are paired with Bio-Advance Peptide Complex that helps to repair existing hair damage and prevent future damage.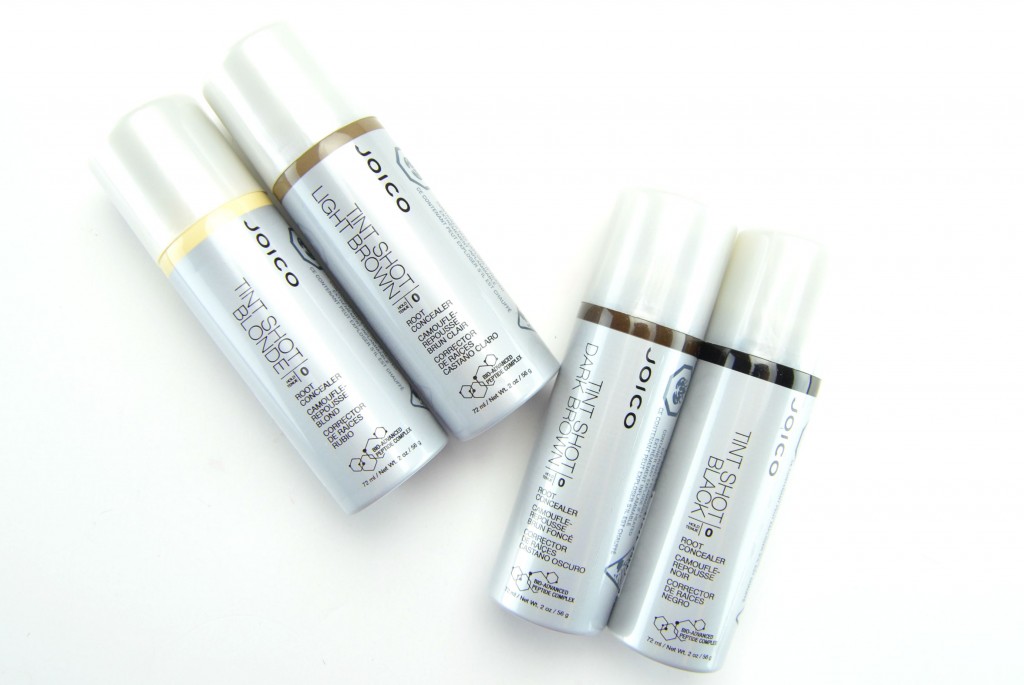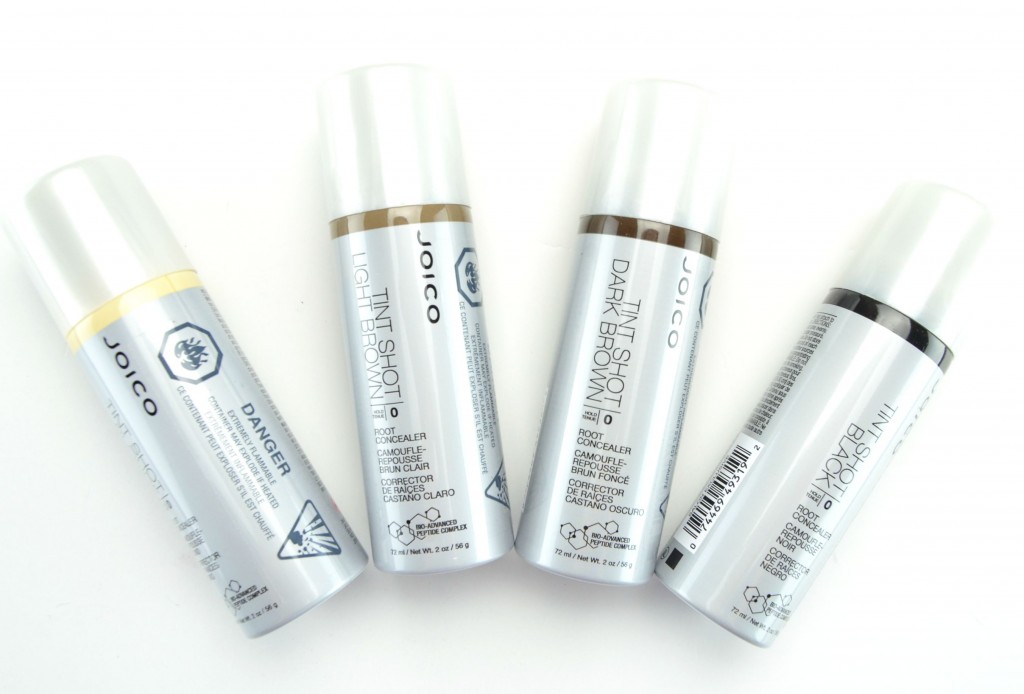 Joico Tint Shot Root Concealer comes in an aerosol can with an extended nozzle for precise application. It has a quick-to-dry formula that provides a no mess application for an extremely natural looking finish. Simply shake and spray on dry hair, 4 to 6 inches from the root. It instantly bonds to hair without any transfer, leaving hair clean with added volume. It immediately covers up regrowth at the root until your next shampoo. It sets and dries within seconds without a coated look or feel.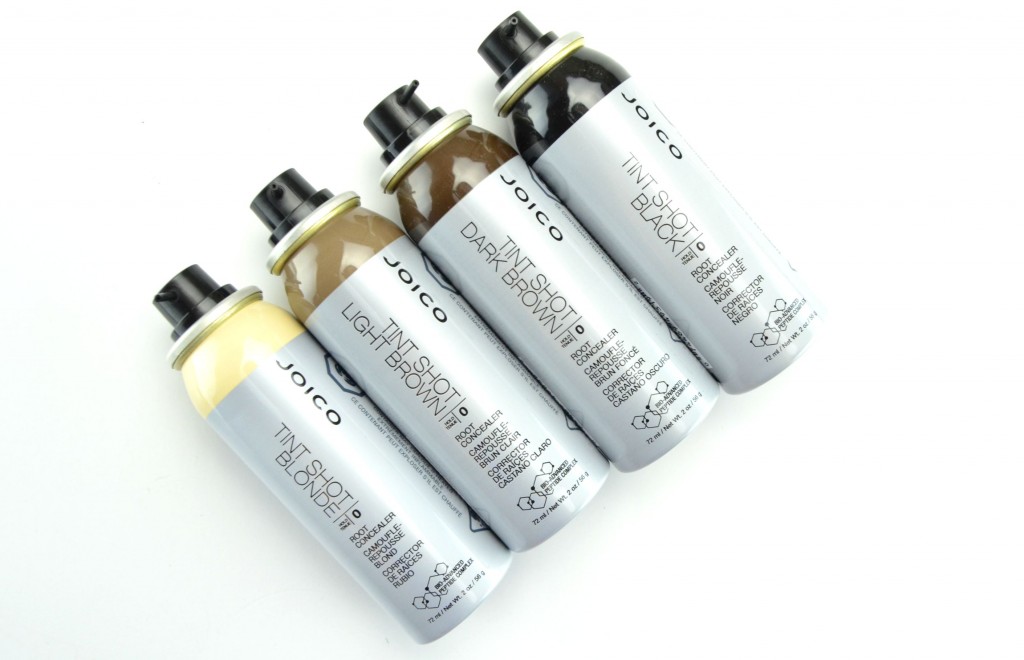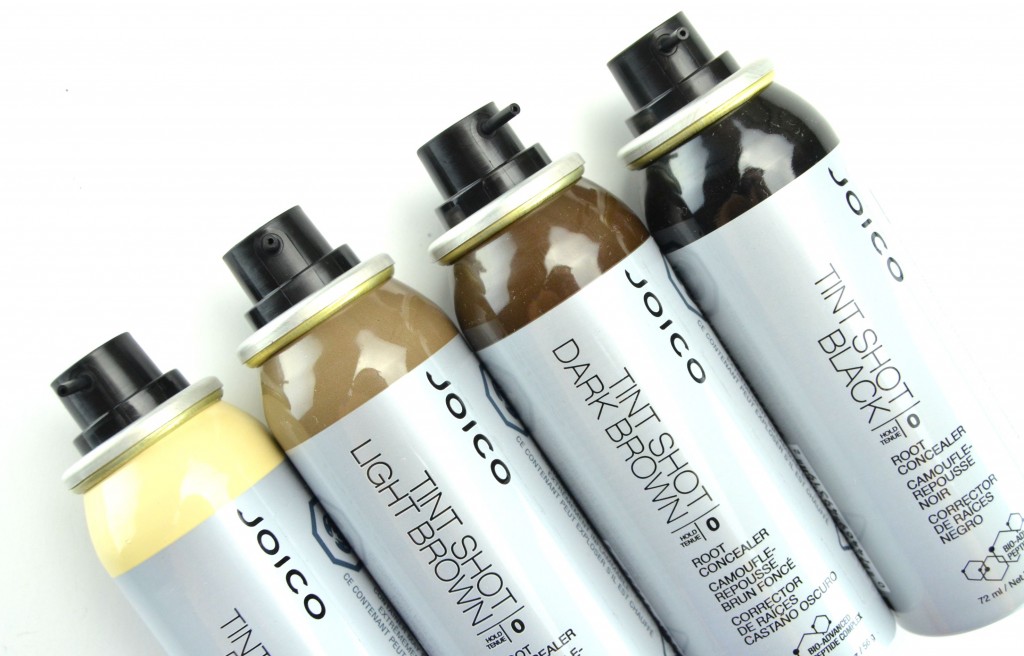 Joico Tint Shot Root Concealer is a wonderful alternative for those looking to touch-up the roots in between colour or hide the scalp in thinning areas. It's also wonderful for those days when you part your hair down the middle, or pulled back in a pony, and you're looking for a natural, fuller and more voluminous look in seconds. I love that it's safe enough to use daily and will not affect my natural hair growth or colour. It's quick and easy to use with no greasy or oily residue left behind. Just simply dry, spray and style hair as normal. It also doesn't seem to come off on my white pillowcase at night, nor does it run throughout the day, even in the humidity and heat. It's the perfect concealer for creating the illusion of thicker, fuller hair, while concealing roots. Since my hair is extremely dark, my pale, white scalp is often showing and my roots start to appear after only a few short weeks (since my hair grows so quickly) so this is an excellent way to take care of both of these problems. It's available in Blonde, Light Brown, Dark Brown and Black in salons nationwide for $19.95 for 73ml.