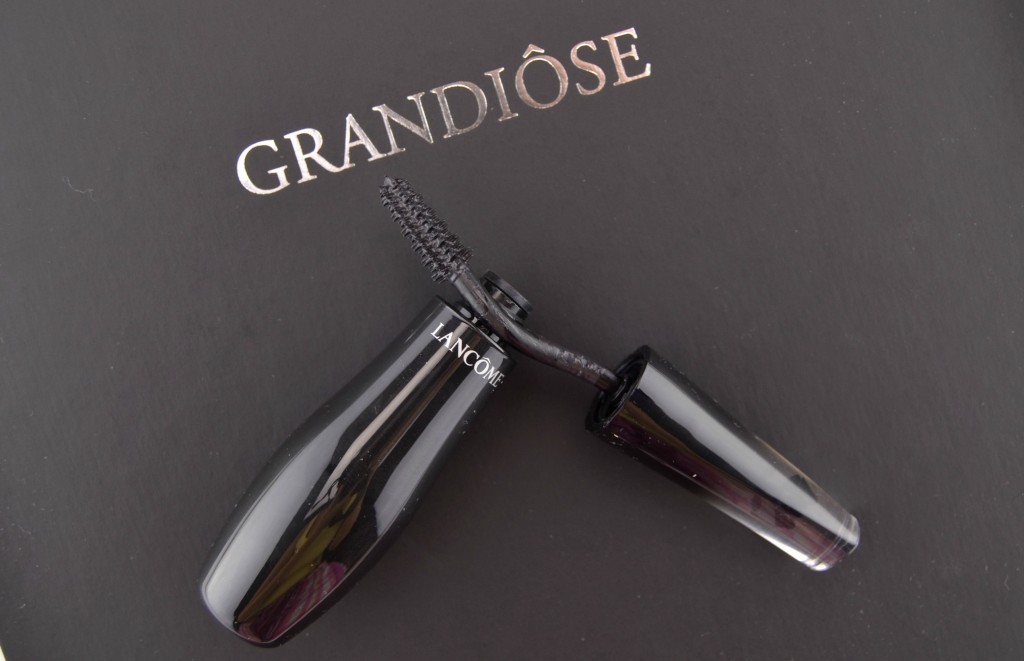 Swan Neck

Look out beauty world, there's a new mascara in town that's going to blow your mind and have you rethinking your mascara application process. I have yet to find a holy grail mascara, that was until I tried the new Lancôme Grandiôse Mascara. You may remember me talking about it a few months back, after I attended a Lancôme event where we got to see this truly unique mascara up close and personal before the general public. Everything was kept hush hush until its release date this month. The anticipation of actually being able to try it has been killing me these past few weeks. I wasn't even able to share pictures with you, although I so desperately wanted to. It features a champagne inspired bottle, a swan wand with bent brushes that help give you fanned out lashes with define curls.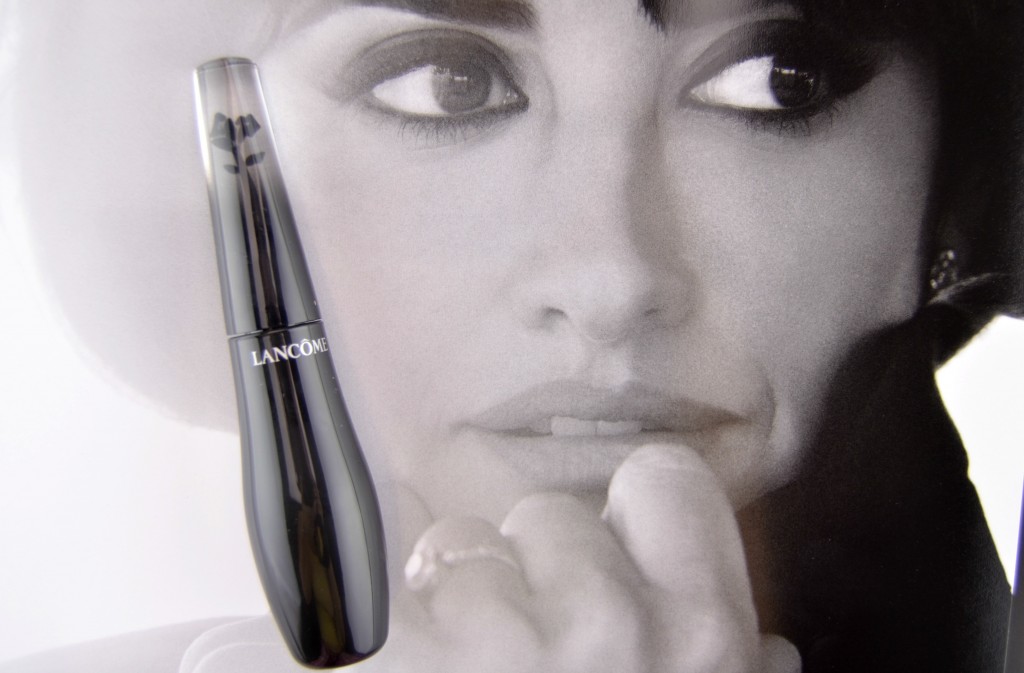 For someone that gets pretty excited about packaging, this Lancôme Grandiôse Mascara has me speechless. Its sleek, deep black bottle features sexy curves and the Lancôme signature rose design floating in a semi-transparent lid. It's patent-pending, innovated and truly unique swan neck wand with bend brushes fits the curve of your lashes perfectly allowing for easy application to all lashes, even those hard to reach, inner corner lashes. Its short and twisted wand is the perfect shape to effortlessly adapt to all of the eye's curves with just a flick of the wrist. Its dual-curved brush automatically mixes the mascara every time the bottle is opened, for a clump-free finish each and every time. Its short elastomer brush that's small in diameter extends and lifts even the shortest lashes. It also helps to separate, add length and volume by coating every lash from root to tip.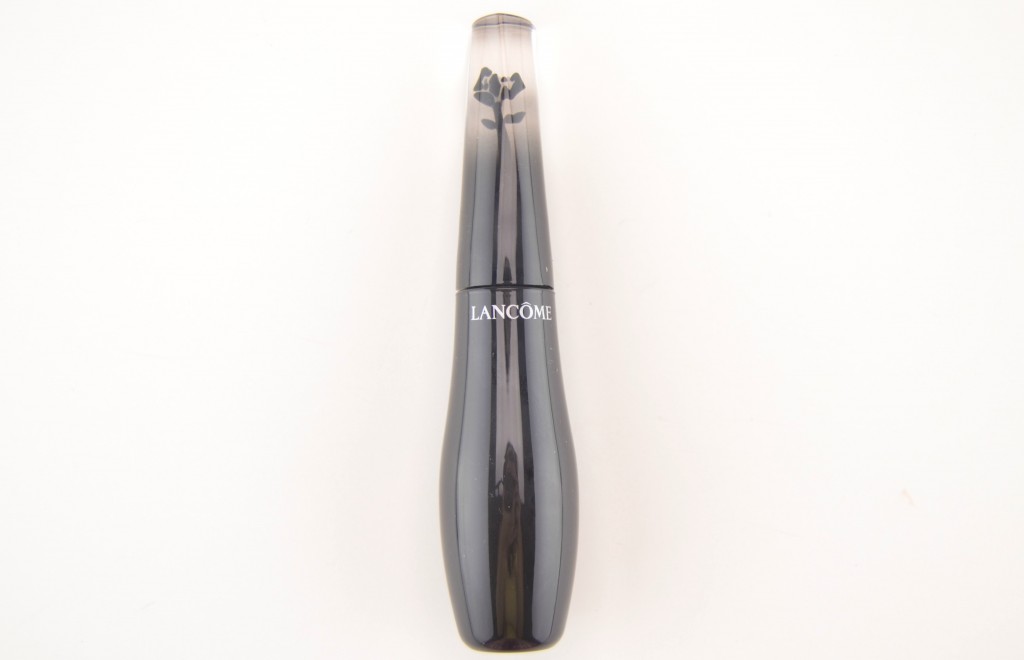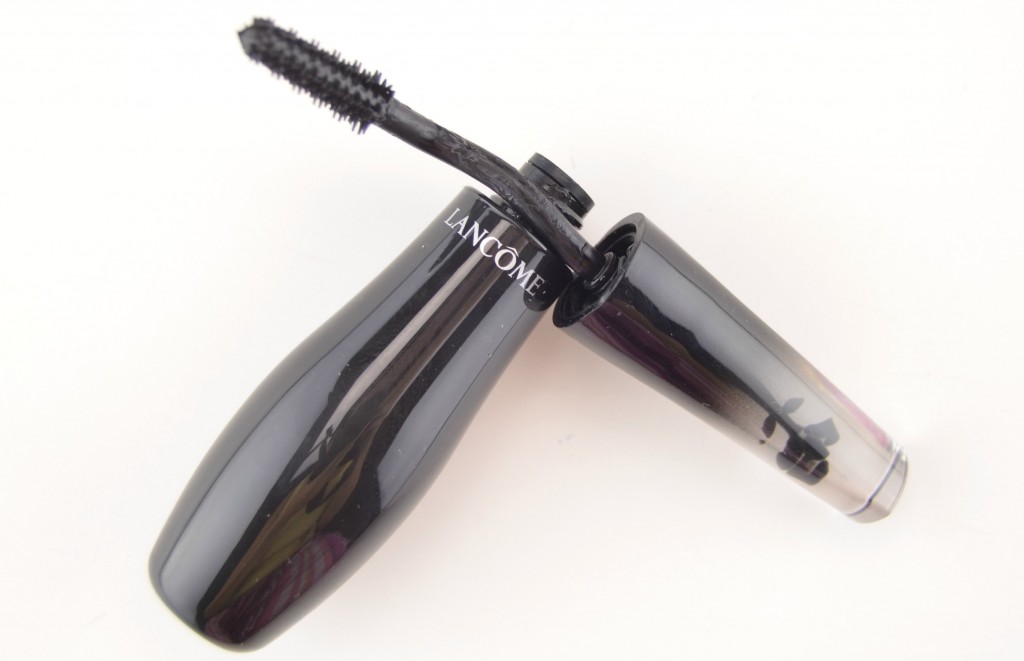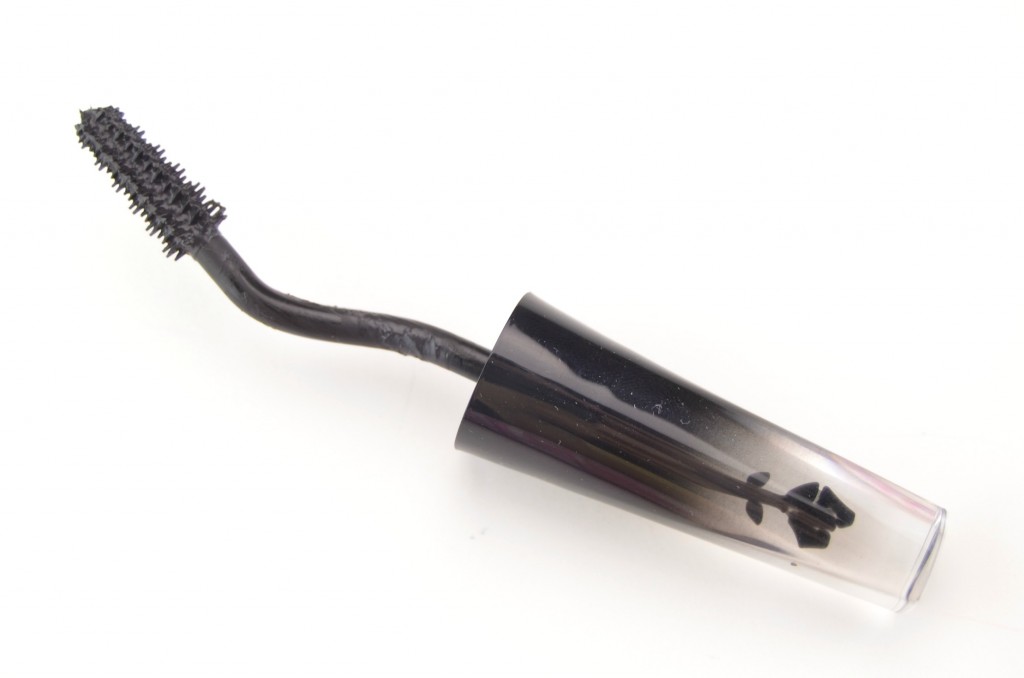 As if the exceptional Lancôme Grandiôse Mascara wand and brush wasn't enough, it has an equally exceptional formula to match. This high performance mascara provides an ultra black finish in as little as one coat. It features colour-amplifying polymers with ultra-black pigments to provide an incredibly dense black colour to each lash. It contains three transparent polymers to help create an invisible, protective film that holds your curl for an entire 24 hours without feeling stiff or crunchy. It's enriched with native rose cell extracts to help condition the lashes for supple, soft and more resistant lashes. Its uniquely designed bottle ensures the formula stays fresh for easy application from the first use to the very last.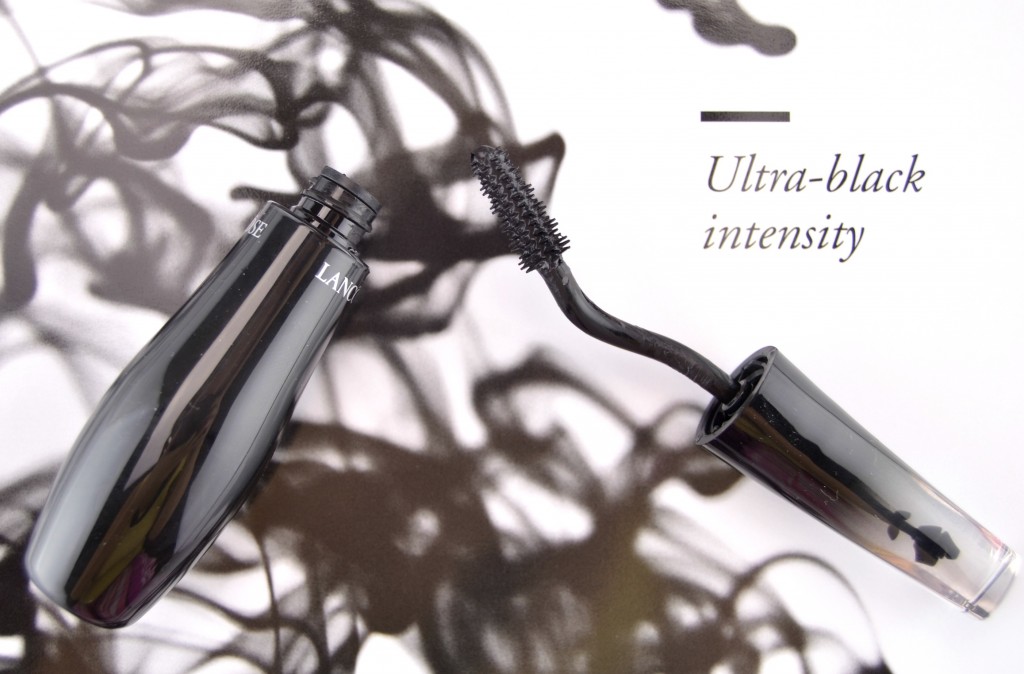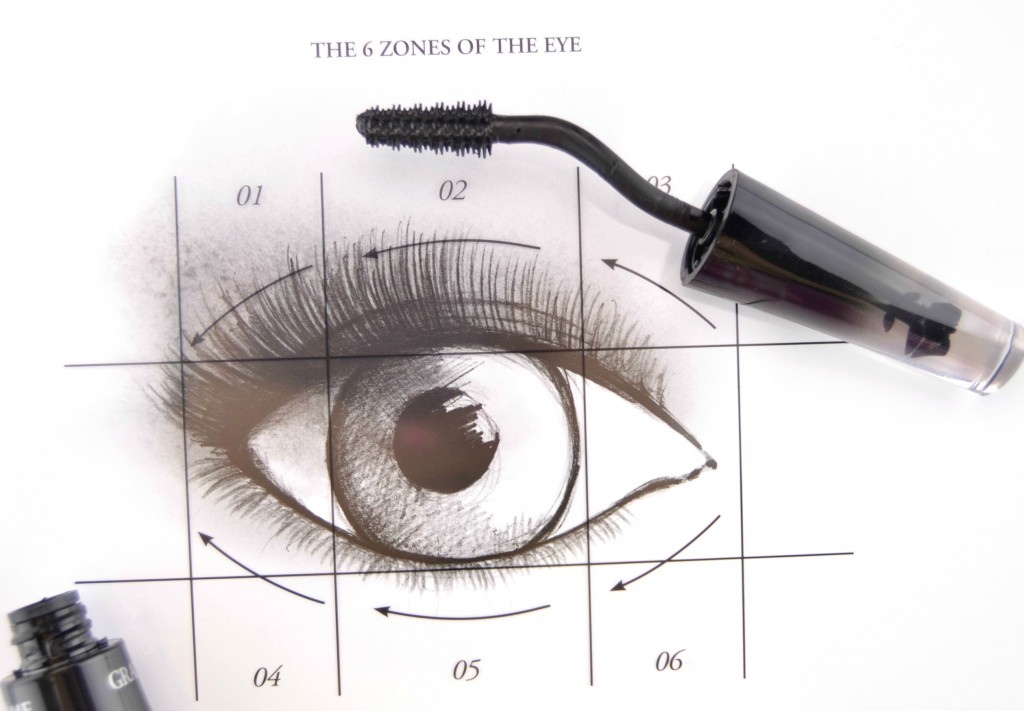 My number one problem when applying mascara is I find it difficult to apply mascara to the opposite eye of my dominate hand. I either try to cross the brush over my nose, which makes it harder to see, turn my wrist on a weird angle to try and reach the outside of my left eye or when I get really desperate, I even try switching hands to make it easier. With the new Lancôme Grandiôse Mascara it makes it so much easier to complete all three application techniques. I now start by applying the mascara on the upper outer corner of my lashes with the wand curve facing down and wing-out. I then slightly rotate the wand between my fingers a third of the way around and watch as it naturally positions itself over the central third of my eye. Working slightly sideways, moving from right to left and holding it as close to the lashline as I can get, I wiggle it and lift up. Finally I rotate the wand another third of the way around so it's now positioning over the remaining inner third and pointing towards the nose. I continue to do the same on the opposite eye and lower lashline.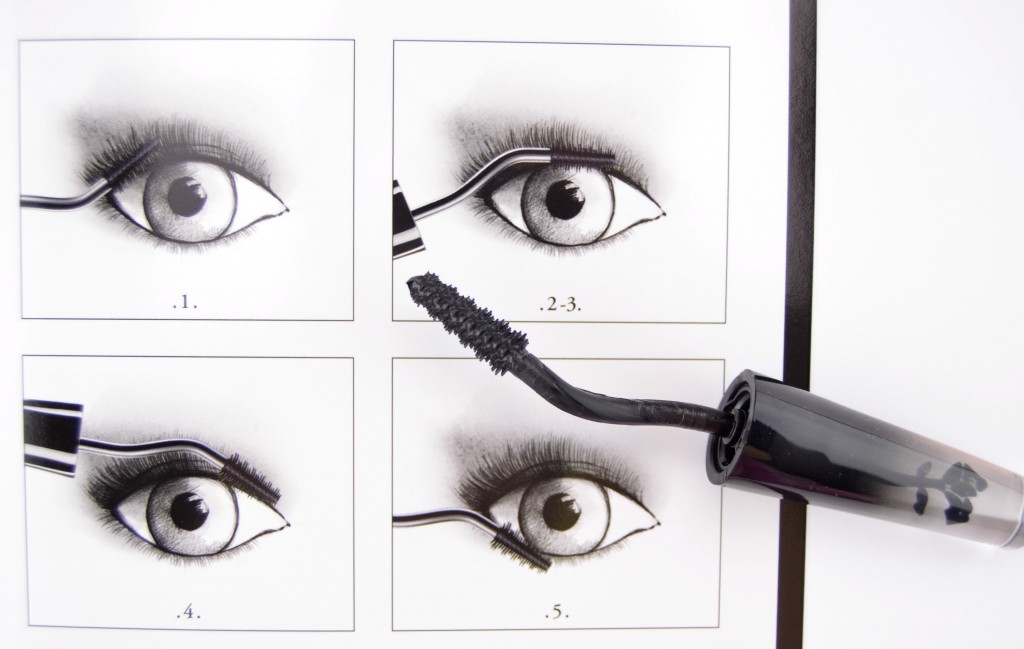 Everything about this new Lancôme Grandiôse Mascara is fabulous. Not only does it provide me with exceptional length and volume, it gives the appearance of thicker, full lashes in a few easy swipes. The swan like neck and tiny bristles help to cover each lash with ease with an extremely intense black finish. This may just be one of the blackest mascara I've used. It doesn't clump, no matter how many coats I put on, and even though it doesn't claim to be waterproof, which I normally always purchase, it doesn't flake or smudge for the entire day. It's also fairly easy to remove at the end of the day, soap and water washes it clean away. I'm not normally one to buy expensive mascara, I usually stick with drugstore brands, but this is one that I will continue to purchase, just for the ease, dramatic effect and intense black colour. It retails for $35.