sexy and sensual scent
Although not new, it came out last year, I've recently fallen head over heels for Lancôme La Nuit Tresor L'Eau de Parfum. Described as a love potion, this gourmand aphrodisiac fragrance is made up of edible ingredients. The black rose has been the symbol of Lancôme and Tresor for over 25 years. The Tahitian vanilla orchid pairs beautifully with the romantic rose scent. It also features notes of incense, patchouli, and lychee praline.

Lancôme La Nuit Tresor L'Eau de Parfum comes in a stunning multi-faceted diamond rose bottle. Its gem-like design is finely cut with a hefty weight to it. Its transparent bottle reveals the pink-tinted fragrance within. It features a black satin rose and bow at the neck to help give it a real French elegance. The bottle is incredibly detailed and a real showstopper. The fragrance itself opens with juicy pear that blends beautifully into the heart of the fragrance. In the middle you'll find rich, creamy vanilla orchid and black rose. The flowers are then given an unusually fresh twist with the zesty lychee, patchouli, smoky papyrus, praline and a noticeable incense dry down. It's an ultra-feminine scent that's incredibly sexy and sensual.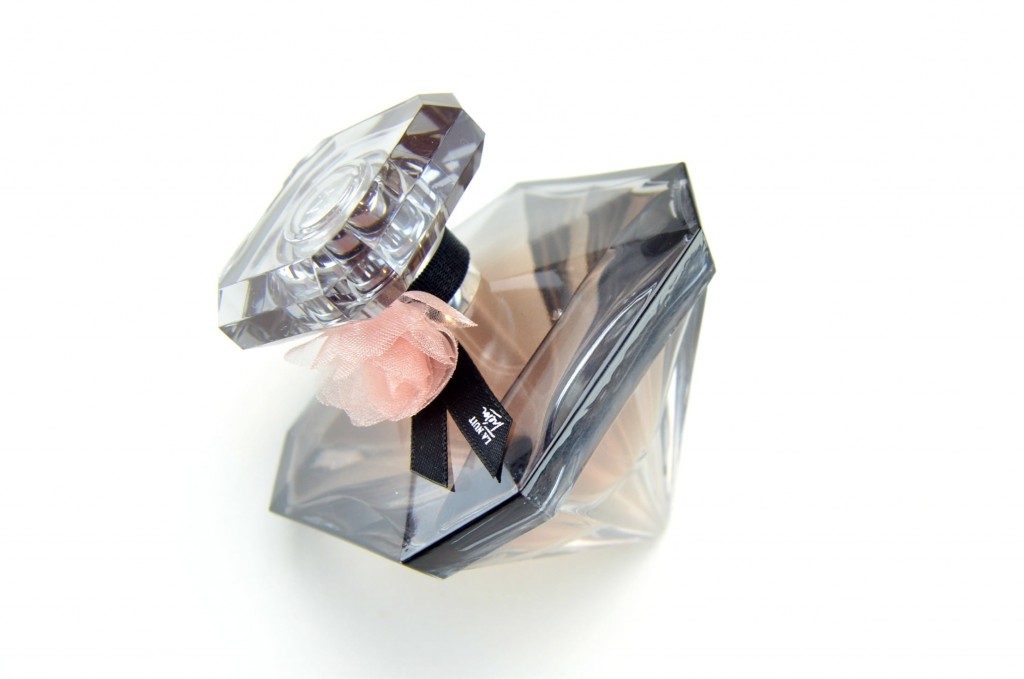 Lancôme La Nuit Tresor L'Eau de Parfum is extremely strong and although it does have a slight sweetness, its still seductive, bold and attractive. The mixture of florals and fruits bring a sweet and bloomy essence to the scent. Each one of these individual scents are truly irresistible. You'll always manage to get a strong whiff of the patchouli to help ground it. The rose and orchid notes are perfectly balanced with the praline and vanilla so it's not too overly flowery. It's intoxicating without being too overwhelming.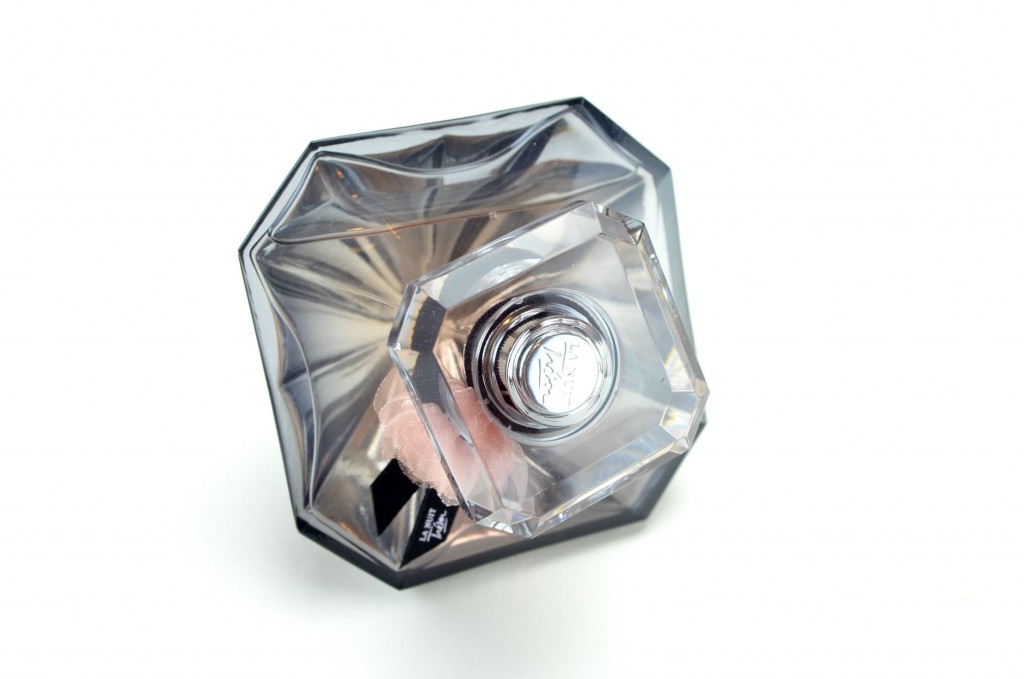 Lancôme La Nuit Tresor L'Eau de Parfum is strong enough to wear well into the evening. We're talking 12+ hours. It's one of the few perfumes I own that can withstand the entire day and evening. It's the perfect fragrance to wear all year round. In the cool winter months, its smoky papyrus, vanilla and pralines notes help to give it a real warmth. Whereas during the hot summer days, the fresh and florally notes of pear, orchid and rose give it a crisp and refreshing aroma. It retails for $80 for 30ml, $108 for 50ml, $122 for 75ml and $144 for 100ml.