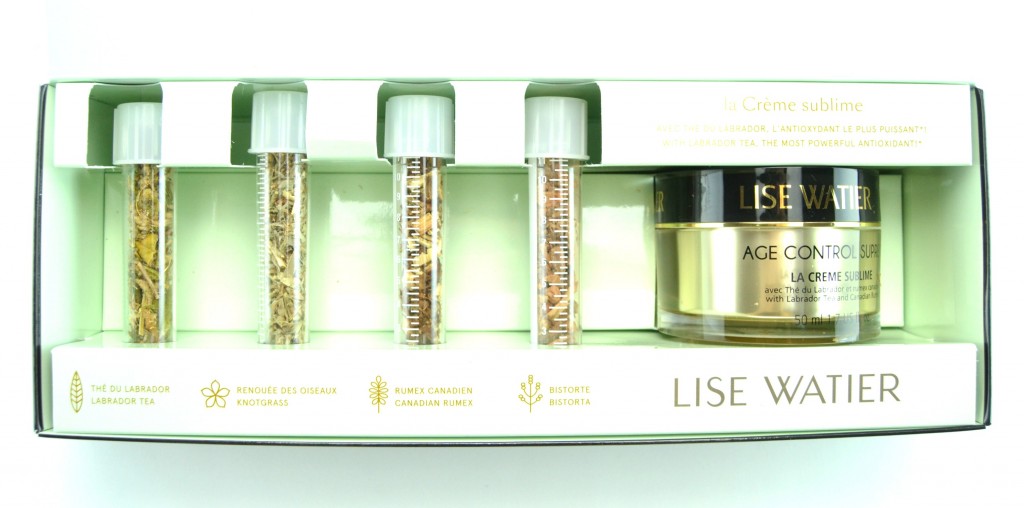 Made for Canadian winters
Just in time for this long, dry, tremendously cold Canadian winter, Lise Watier has come out with a truly innovated moisturizer that's perfect for us Canadians. Like some Canadian plants that have developed a powerful protective and regenerative mechanism, to help protect itself from the extreme elements, our skin needs the same defence from this awfully cold climate too. This is why the new Lise Watier Age Control Supreme La Crème Sublime has the same richness of Canadian nature for radiant, deeply rejuvenated skin within weeks. It features 4 age-defying, highly effective, innovated ingredients made from Canadian plants, including Labrador tea, the most powerful antioxidant (which is 20x more potent than Q10 and three times more active than Vitamin C and grape seed extract), Knotgrass to help fight wrinkles and improve elasticity, along with Bistort to help slow down the appearance of age spots while brightening the complexion for a healthy glow and Rumex to help restore skin's natural radiance. This unique and powerful skincare complex helps fight all signs of skin aging, both on the surface and deep down below the skin. In just 2 short weeks, skin will be more radiant and after 4 weeks, wrinkles will be reduced, elasticity will improve and skin will be more hydrated and smooth.
Lise Watier Age Control Supreme La Crème Sublime has an extremely rich and creamy texture, yet feels incredibly lightweight on the skin. Its silky formula melts into the skin almost immediately and absorbs within 5 minutes without a sticky or greasy residue. This is the perfect moisturizer to applying under your foundation in the morning, as it doesn't interfere with the longevity of it or make your skin feel slick or oily afterwards. It's highly moisturizing without feeling thick or heavy and takes care of any dry areas, patchiness or flakiness within a day or two. It does have a slight rosy scent that tends to linger on the skin for about 20 minutes.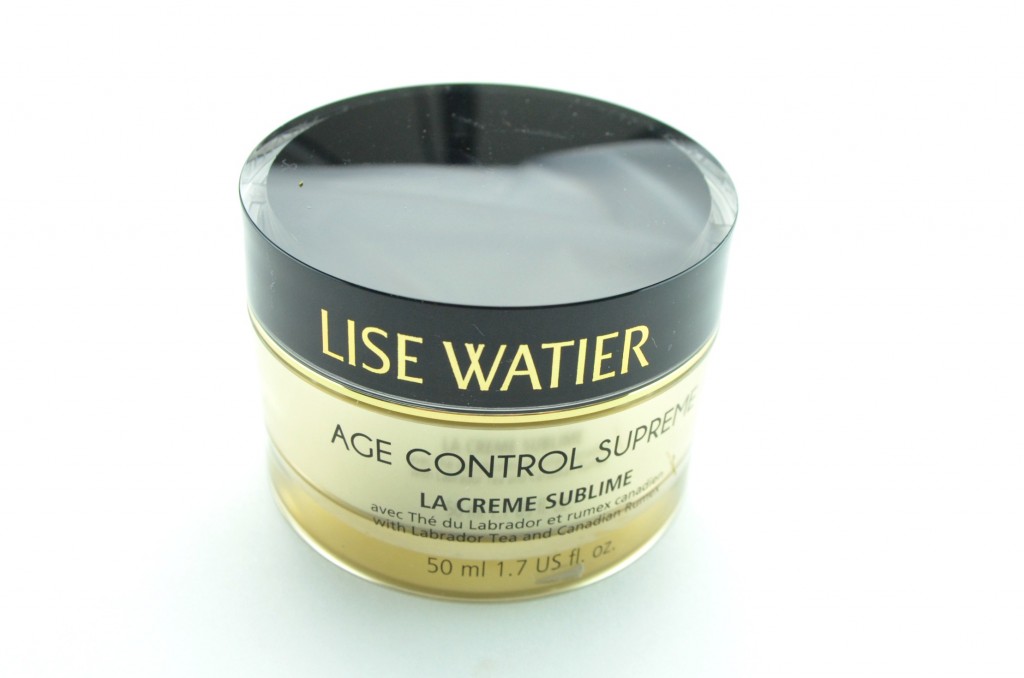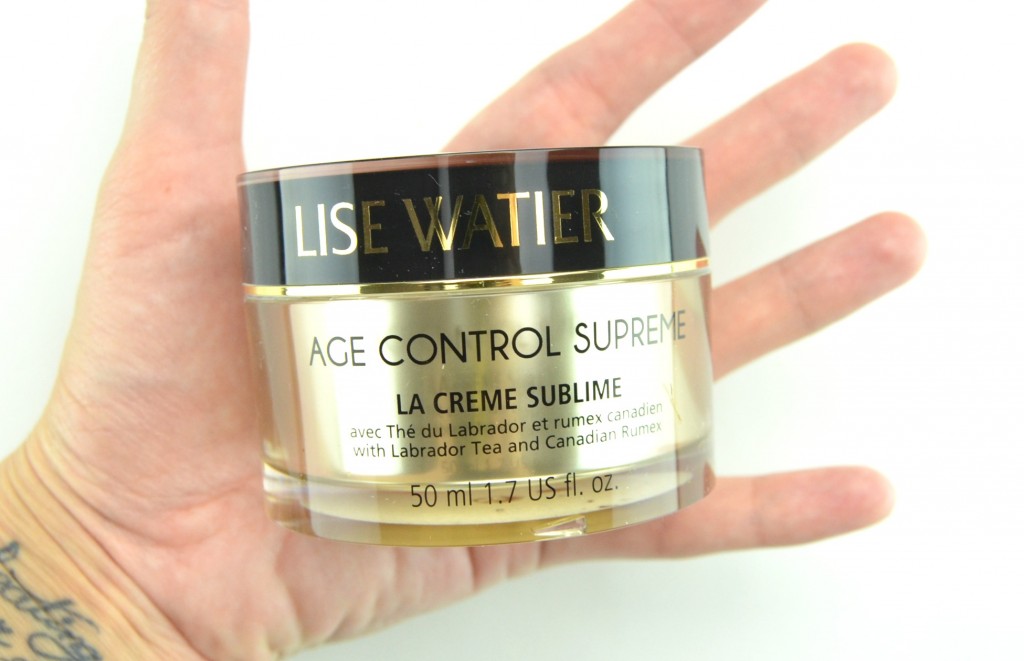 It's been 4 weeks, and as far as the long term effects of the Lise Watier Age Control Supreme La Crème Sublime, I haven't seen extreme anti-aging related changes yet. The fine lines around my eyes and the smile lines around the corner of my mouth do seem somewhat less prominent though. It's highly moisturizing and keeps my skin feeling extremely hydrated throughout the day and well into the evening. It works beautifully as a daytime moisturizer, if you don't mind adding your SPF overtop of it, and my skin does look and feel somewhat more…. Plump? I don't suffer from major bags under my eyes, but my under-eyes seem less puffy with minor improvement on its elasticity without the use of an eye cream. I do believe it's also helped with the general clarity and evenness of my skin tone and has given it a slightly brightening effect for an all-over radiant, healthy glow. It's safe enough to use both day and night and I think this would be an excellent addition to any skin care routine for those that are suffering with extremely dehydrated skin this winter. It retails for $105 for 50ml.