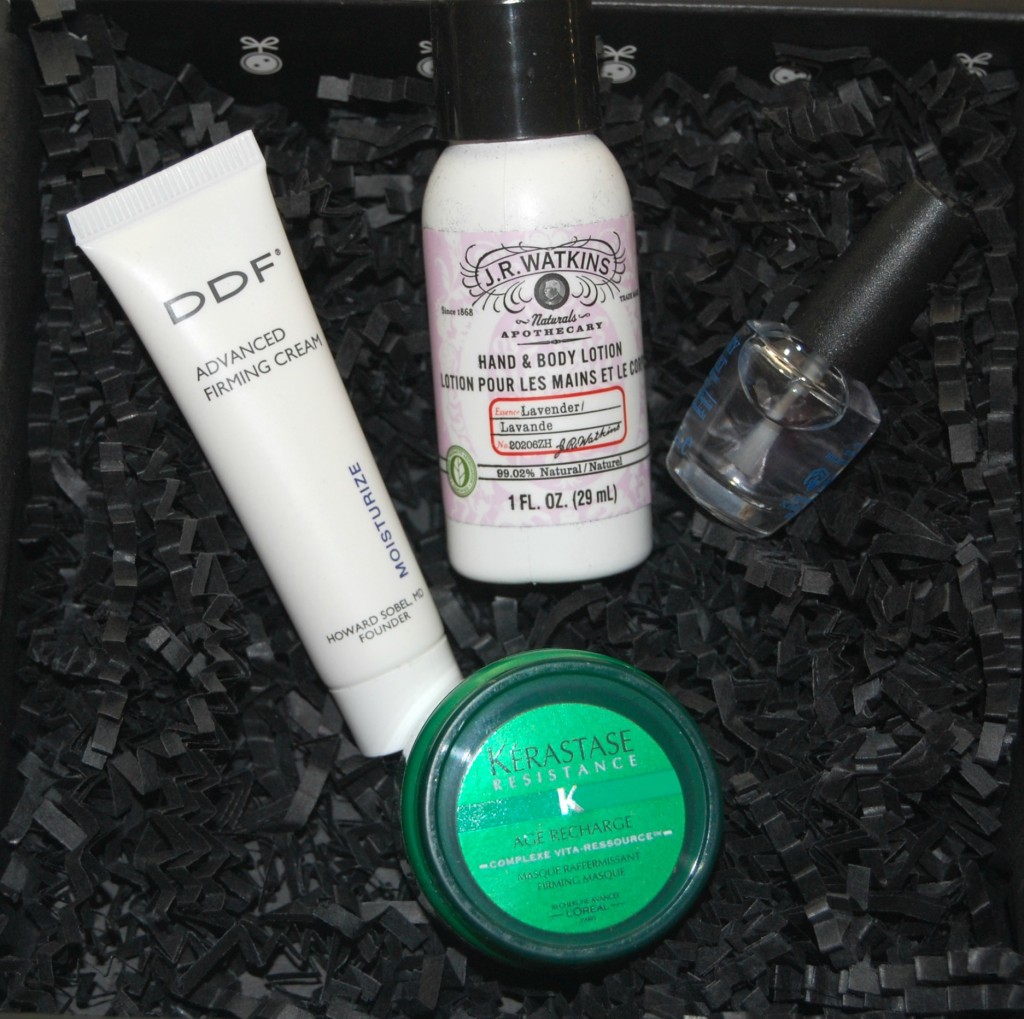 Another great box thanks to Loose Button! 
First up Kerastase Masque Age Recharge, which is meant to repair and transform fine, brittle hair. I did take the time to test it out right away, all I can say is "wow". It really did leave my hair feeling a lot smoother and way more shinny, plus the smell is amazing! 
My sample size is 30ml, full size bottle is 200ml and retails for $60, putting a value at mine at $9 
Next up is OPI Top Coat. I've been meaning to buy this product for months now, as I always seem to get chips right away. Everyone said you need to use a top coat, so this was perfect. It worked magic on my nails, over a week with no chips, plus it left a high-gloss shine on my nails, which I love. 
My sample size is 3.75ml, full size bottle is 600ml and retails for $15, putting a value at mine at $1 
Third up is DDF Advance Firming Cream. It's advance formula contains the breakthrough Tumeric Complex, with glycerin, zinc and copper, that hydrates to firm and tighten, provides antioxidant protection for the moisture barrier and promotes rapid surface cell turnover to help reverse the appearance of gaining for younger looking skin. Wow, that sure does a lot in a little bottle, I'm not sure if I buy into all that, but the smell is not that great, which means it's usually pretty good. For the price it better be doing all that is claims. 
My sample size is 14g, full size bottle is 48g and retails for $130, putting a value at mine at $38 
Last up is J.R. Watkins Hand and Body Lotion. I've used this product in the past and its pretty darn good. It has a really strong lavender scent to it (if you like lavender) and has more than 10 natural oils and extracts to protect and pamper the skin. It's super yummy! 
My sample size is 29ml, full size bottle is 325,l and retails for $10, putting a value at mine at $1 
Total value of my box this month is $49- amazing!