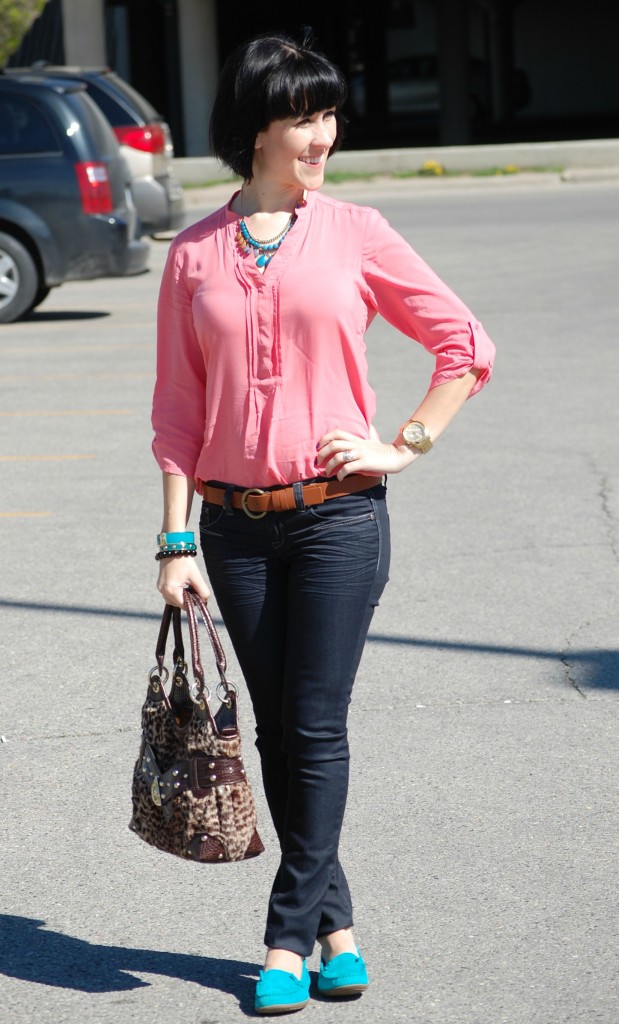 In 1958 Hush Puppies created the world's first casual shoe, signaling the beginning of today's relaxed style. By utilizing supple suede in combination with lightweight crepe soles, Hush Puppies created a soft, breathable and very comfortable shoe.
I received these Hush Puppies Ceil Slip On aqua casual loafer that is inspired from the moccasin and has a breezy, carefree personality perfect for the women on the go. This loafer is the "it" colour for spring and are going to go with pretty much everything I have in my wardrobe. They have a narrow foot and heel with gathering elastic at the heel that helps keep my feet snug in the shoe without being too tight or leave my foot slipping out. The leather is super soft and the cushioning makes them comfortable to wear all day long without rubbing at the back of my heel, leaving blisters like most flats I've tried/ own. These are going to be my "go-to" shoe this season and with 12 different colours to pick from I feel the need to get another pair, maybe the taned one? 
Tell me, which colour is your favourite?

Top- Smart Set- $35- in stores now
Purse- Purseaholics
Watch- Guess- Gift from hubby
Belt- RW & Co. – $24- Sept 2011
Necklace- Blue Vanilla
Bracelet- The Bay- $4.50- Jan 2013
Bracelet- Cocoa Jewelry
Jeans- Smart Set- $56- June 2012
Shoes- Hush Puppies