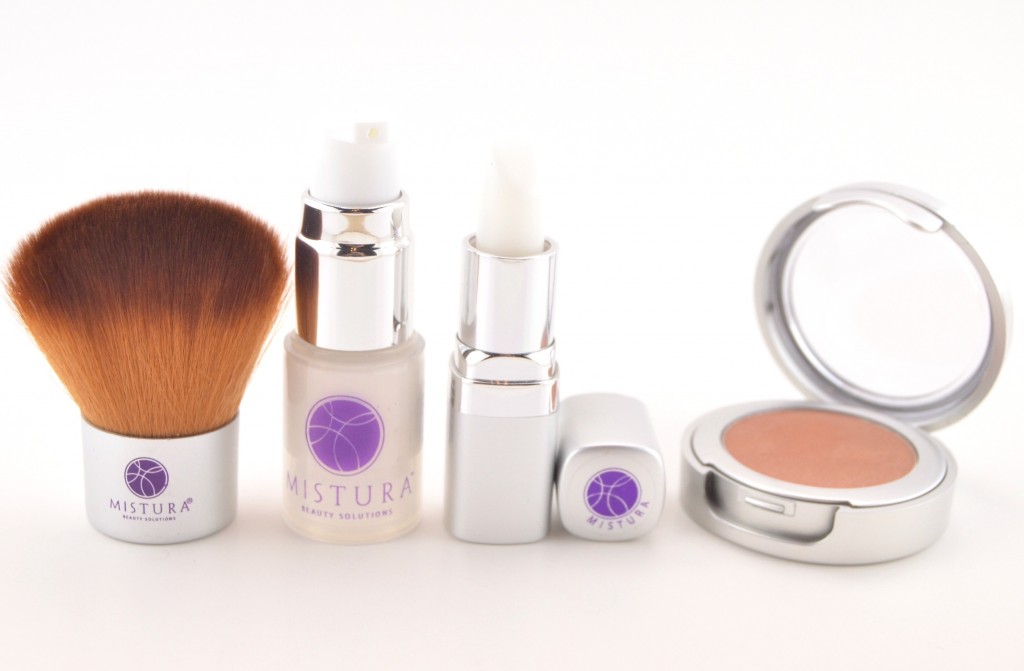 I remember hearing about Mistura on Dragon's Den a few years ago and thinking "ya right, an all-in-one product that self-adjusts to all skin tones and eliminates the need to use a concealer, foundation, blush and bronzer and can also be used as a lip and eye color, not possible" and for that reason alone I never picked it up. I've been playing around with Mistura The Essential Kit which is the mini version of their best-selling Ultimate Kit and includes a 3 gram mini platinum compact of the 6-in-1 Beauty Solution, a mini Kaubuki brush, rich Vitamin E lip treatment and a trial sized bottle of Luminada primer/illuminating moisturizer all in a handy clear pouch for $28.99 and I can honestly say I was wrong about their claims.

Mistura 6-in-1 Beauty Solution may look a little dark in the pan, almost the perfect bronzer shade for me, but this is a one-shade-fits-all makeup that's designed to replace six conventional cosmetics thanks to its revolutionary formula that works on every skin tone so there's no guessing when purchasing Mistura. It's soft to the touch, gentle on the skin, has a lightweight feel that blends seamlessly for a long lasting, flawless complexion. It never feels heavy, cakey or drying and lasts throughout the day.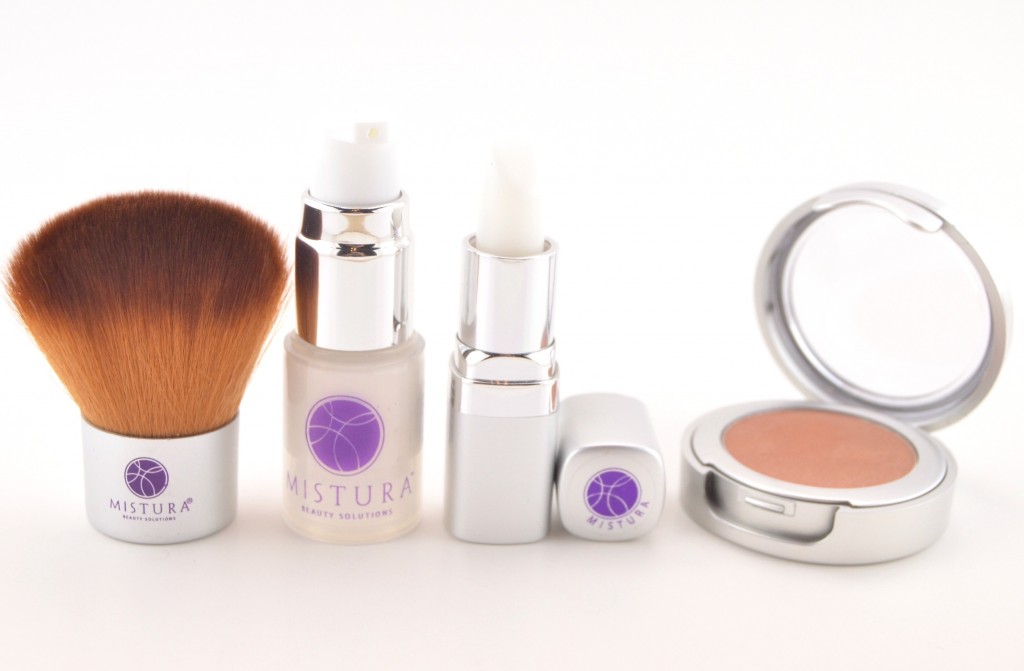 To begin using Mistura 6-in-1 Beauty Solution, tap your Kaubuki brush very lightly into the 6-in-1 Beauty Solution until there is a very small amount visible on the brush, a little goes a long way. You then apply the powder in an upward and circular motion starting on the outside of your face, near your cheekbones and working your way inwards. I would suggest waiting a few minutes to see how Mistura will react with your skin tone, before moving forward, you may only need one brush stoke to see instant results. Continue to buff around your face, forehead, checks and nose and within seconds your look is complete. To use as an eyeshadow, simply apply it on eyelid as you normally would with any other eyeshadow and for lips, apply it over Mistura Vitamin E lip treatment by dabbing the powder on your lips and smooching your lips together until it turns into a cream like texture.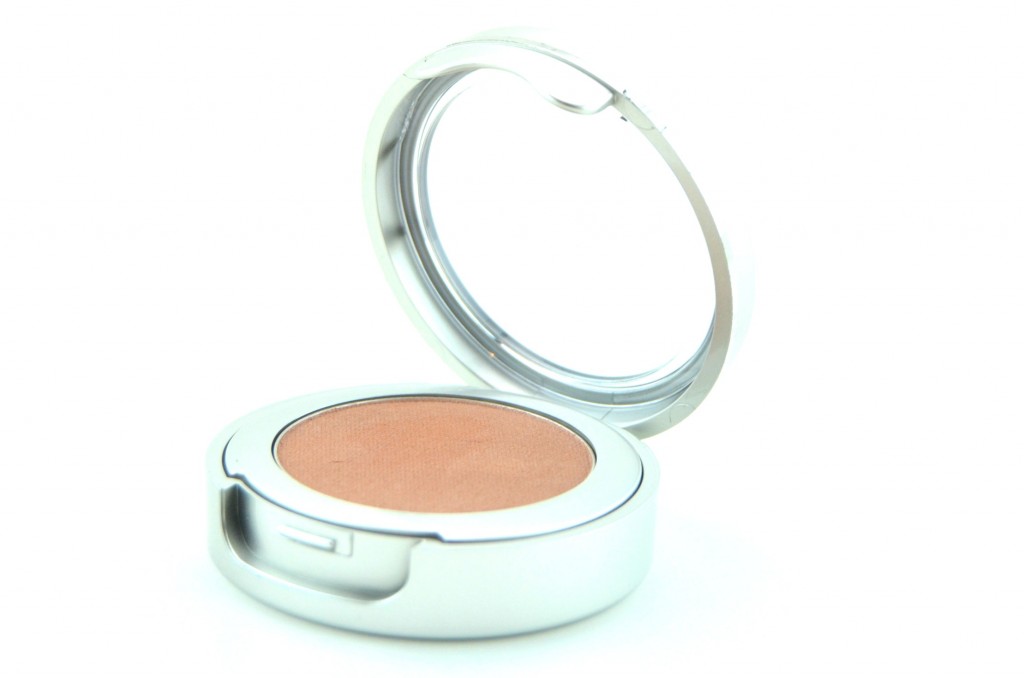 Mistura 6-in-1 Beauty Solution provides a natural, luminosity, pearl like finish to my skin. It blends beautifully and gives a medium coverage with a healthy glow. It does hide minor blemishes and evens out your skin tone, but for any redness or dark circles, I'm afraid you're still going to need a concealer. It brought out my cheekbones beautifully, had no problem using it as a contour, it adds a little colour to the eyelids when you don't want to use your regular eyeshadow and gives your lips the perfect nude shade, your lips but only better effect.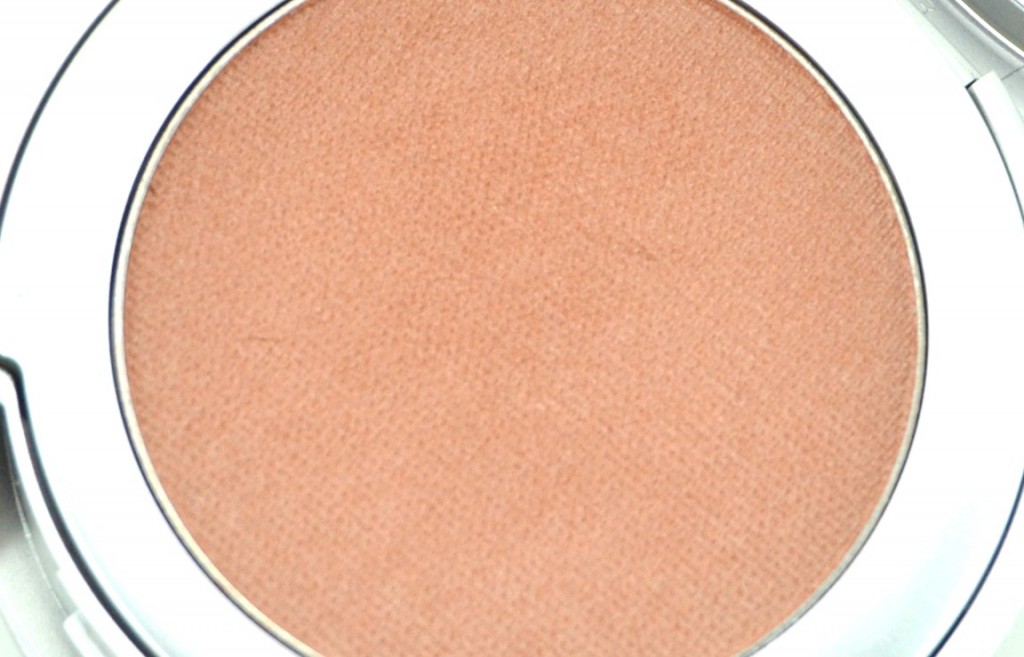 Mistura Rich Vitamin E Lip Treatment is the perfect base to turn your 6-in-1 Beauty Solution powder into your own customized lip shade. It has a creamy, yet lightweight texture to it that goes on clear and lasts a solid few hours before wanting to reapply. I've actually just been using it on its own to prevent dry, chapped lips and it has been doing an excellent job.
Mistura Luminada Primer/Illuminating Moisturizer is a ultra-hydrating, illuminating lotion that helps protect the skin from free radicals and premature aging all while leaving the skin with a radiant, luminous and healthy glow. It has a thick, creamy texture that gives the skin a silky smooth, hydrated, glowing effect. This is perfect as a primer under 6-in-1 Beauty Solution, as it prolongs the wear of the foundation and gives the skin a lite within look. It also helps to prevent dryness, fullness and lack of elasticity.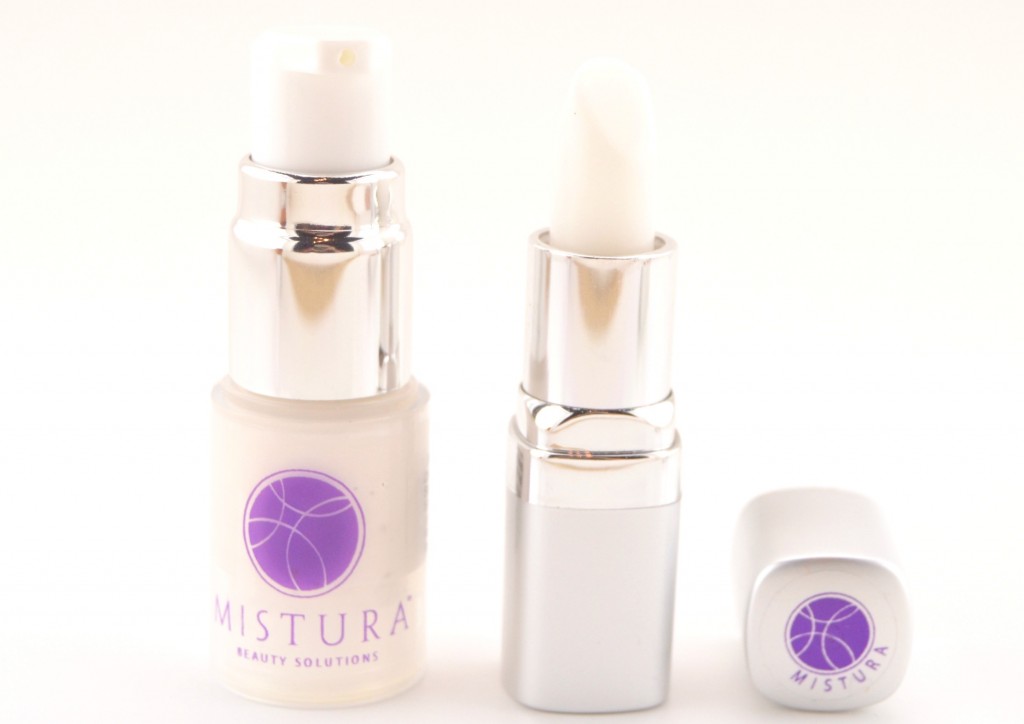 Overall I was quite happy with Mistura, the colour blended nicely with my skin tone, just be careful not to use too much or you might look a little orange. When I applied it I definitely saw a difference in the overall appearance of my skin and I love how quick and easy it is to use. If you're tired of wasting money on products that take too long to apply, have a hard time finding that perfect shade to match your skin tone or just want a simple, natural looking, no-nonsense makeup routine, than Mistura would be perfect for you. Doesn't hurt that is also comes with a pretty amazing mini Kaubuki brush, that depending on the brand, could run you more than $29 just for the brush alone. You can pick up this set for only $28.99 with free shipping from Nail Polish Canada.