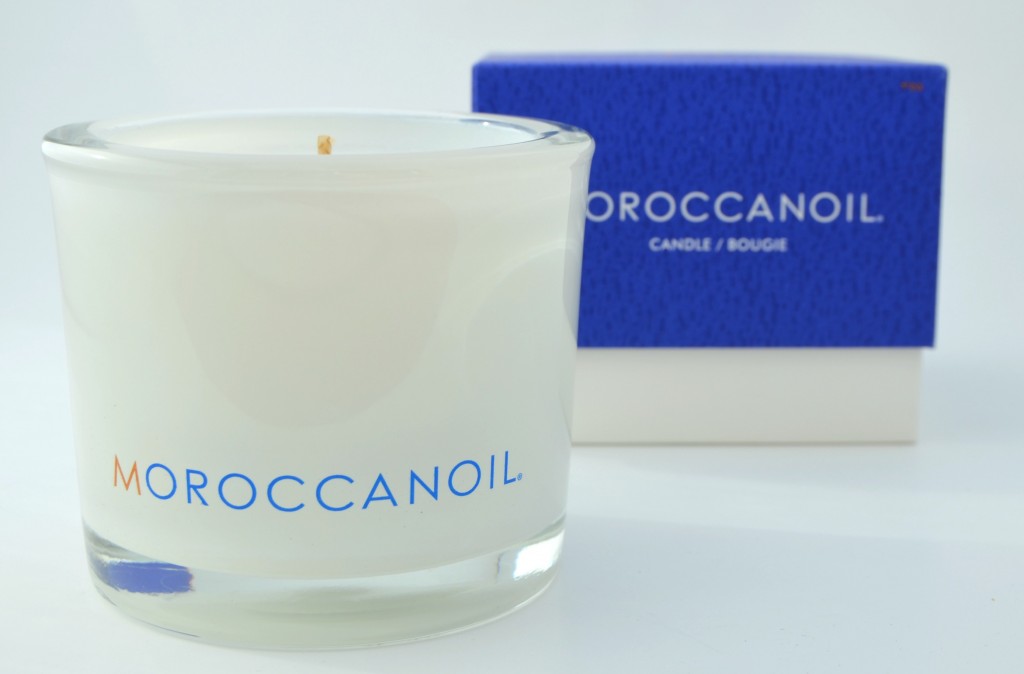 I don't often talk about non fashion or beauty related things on my blog, but this was just way too good to pass up not sharing. We all know about Moroccanoil, best known for its luxurious hair care products by adding the finishing touches to our blow-outs and keeping the frizz at bay with its oils now has a new item on the market that's sure to be a cult favourite. What is it you ask? A new Moroccanoil Candle!

Moroccanoil candle features the same amazing, light and powdery fragrance that we've come to love from their hair care line now in a candle form that will keep your house smelling fresh for hours on end; no more smelling our hair every 5 minutes. This rich smelling, Mediterranean scent works well in the bathroom while getting ready in the morning or taking a nice relaxing bath at night, it's also very calming in the bedroom while trying to fall asleep, don't forget about the kitchen as it has a nice refreshing scent that won't interfere with cooking but will hide any unpleasant odors and is also pretty wonderful in the living room when guests are over. The signature Moroccanoil scent instantly relaxes and immediately fills the air with a warm and soothing ambiance.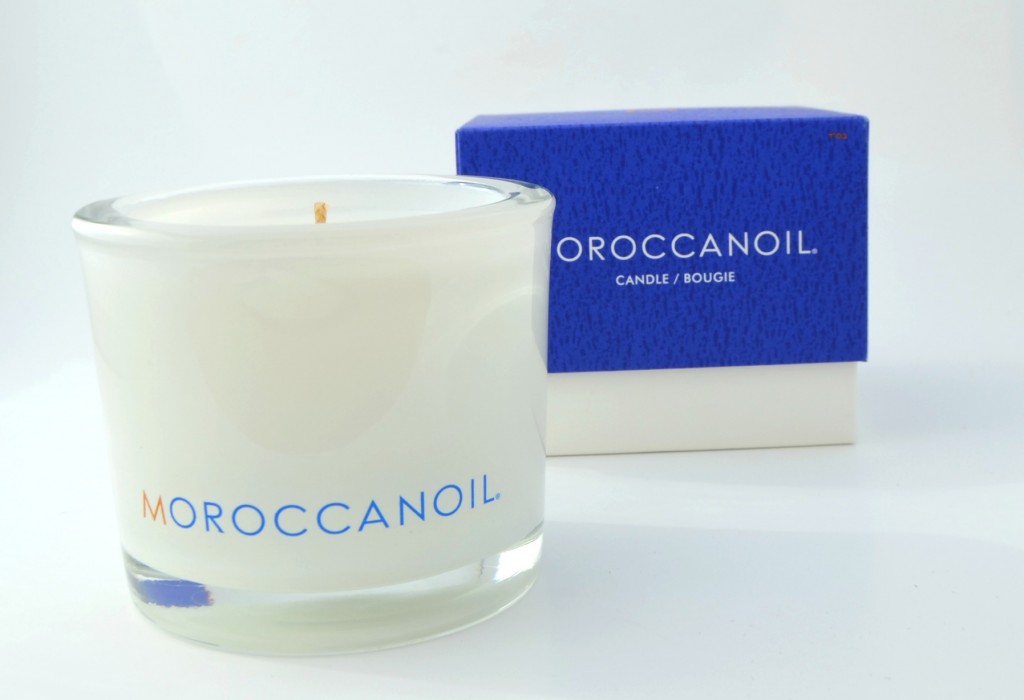 Although it comes with a pretty hefty price tag, ringing it at $52 a jar, it does promise over 50 hours of burn time, so I do believe a $1 an hour is worth it to have a nice smelling home. The glass vase is 100% recyclable and is made of imported double-wall glass that will be perfect to store miscellaneous items in it after the candle is done; how cute would it be on a dresser with some jewellery pieces in it? It's handcrafted in France and features premium European wax and all natural cotton wick.
Now that's I've been burning this for the past few weeks all I can think of is…. When is Moroccanoil coming out with a perfume?