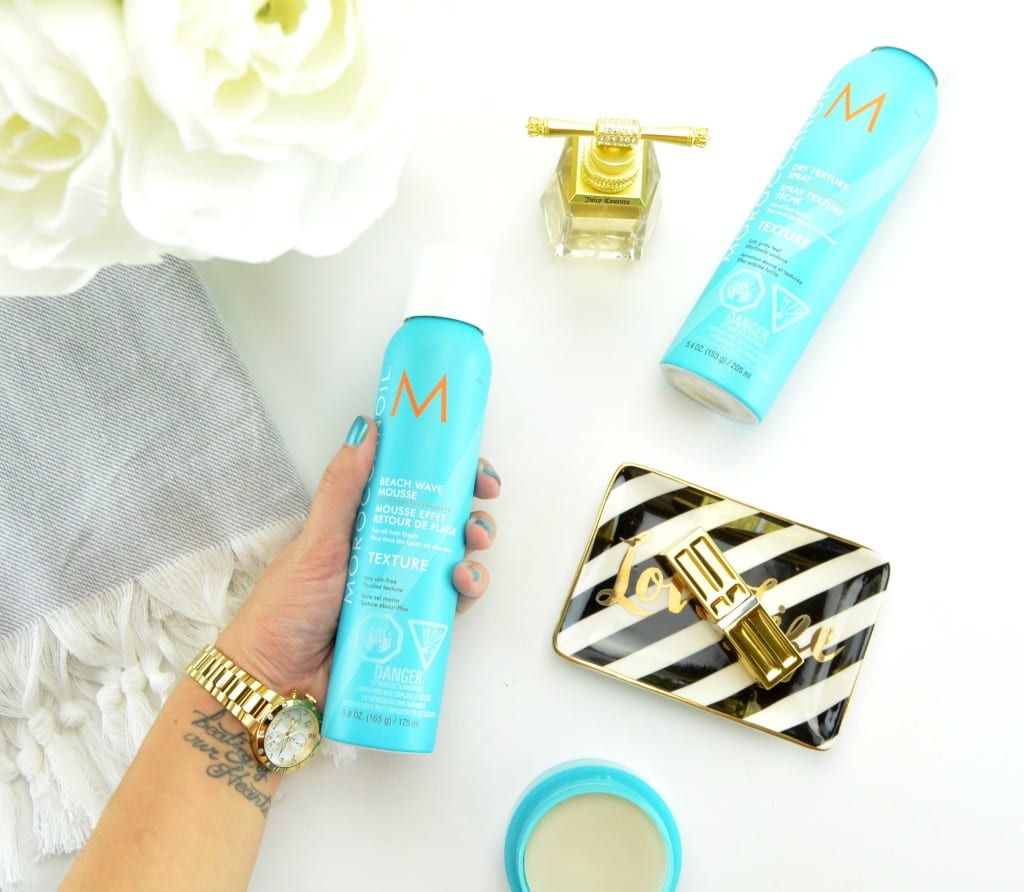 You ladies know I'm totally obsessed with Moroccanoil, I haven't found a product I didn't like yet. This month they've released 3 new products, and although they don't necessarily work with my hair type, I wanted to quickly share these releases with you.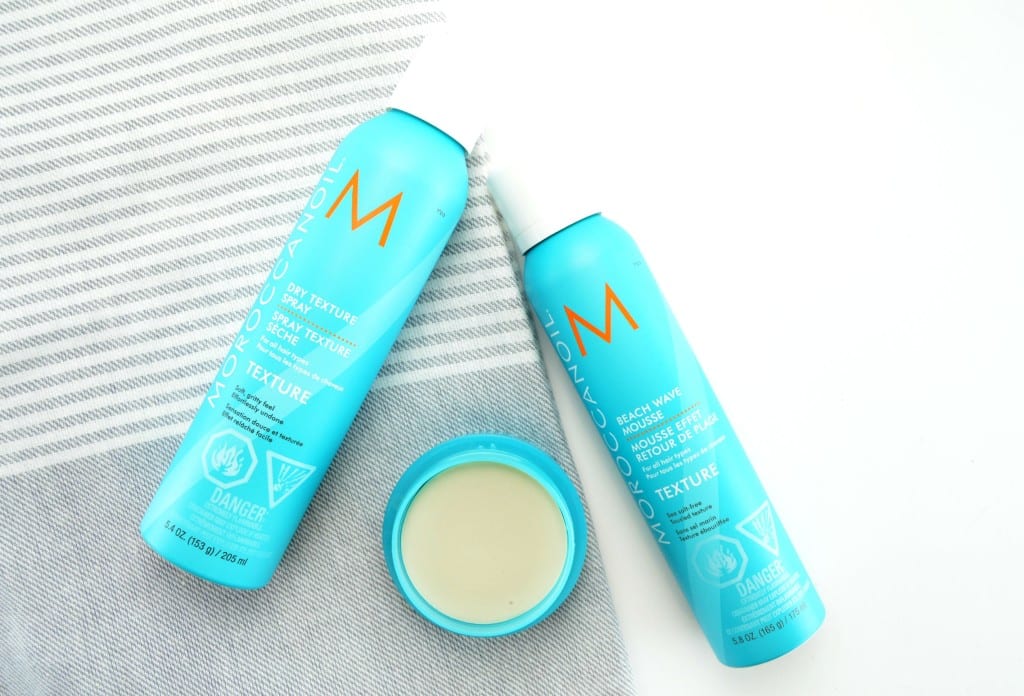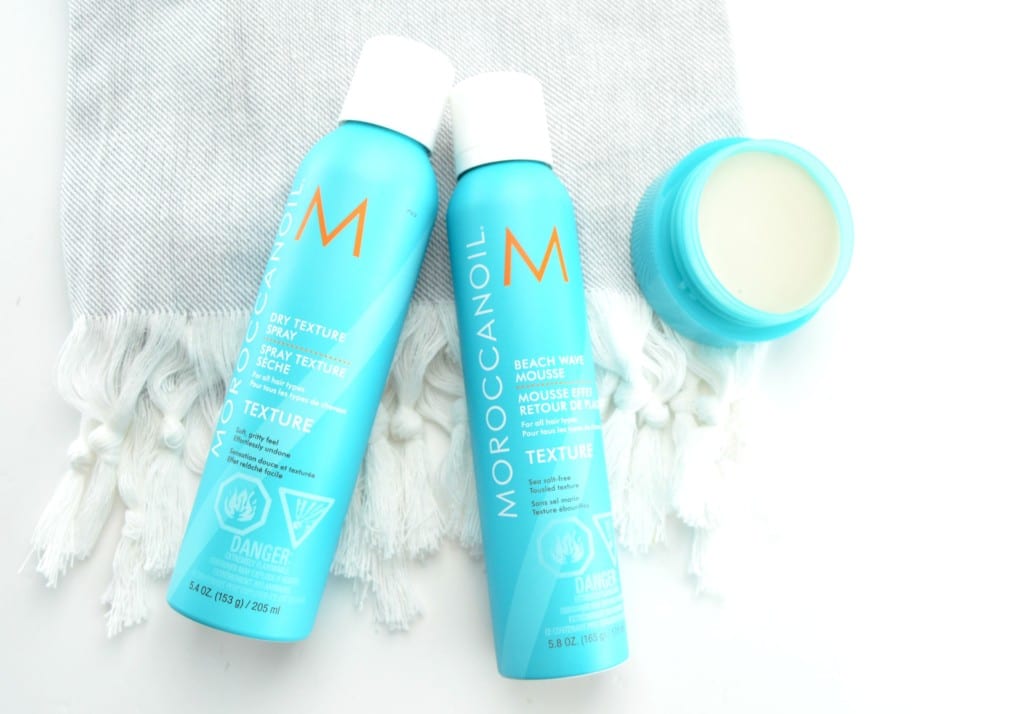 First up, Moroccanoil Dry Texture Spray. It's designed to not only help prep the hair for styling, but can also double as a finishing spray to add both texture and hold to the hair. This dry argan-oil infused spray features a unique blend of volcanic mineral zeolite and high-performance resins that helps create a strong bond between strands, for a slip-free, gritty finish, without a sticky residue. When sprayed onto the hair, it comes out in an ultra-fine mist that's incredibly lightweight and non-tacky, yet does an amazing job at providing volume and texture. It provides the hair with that effortlessly chic, imperfect, undone look that's right on trend, without the hassle of fussing with multiple products. It also helps to keep hair conditioned and moisturized thanks to its nourishing wheat protein formula. It retails for $30 for 205ml.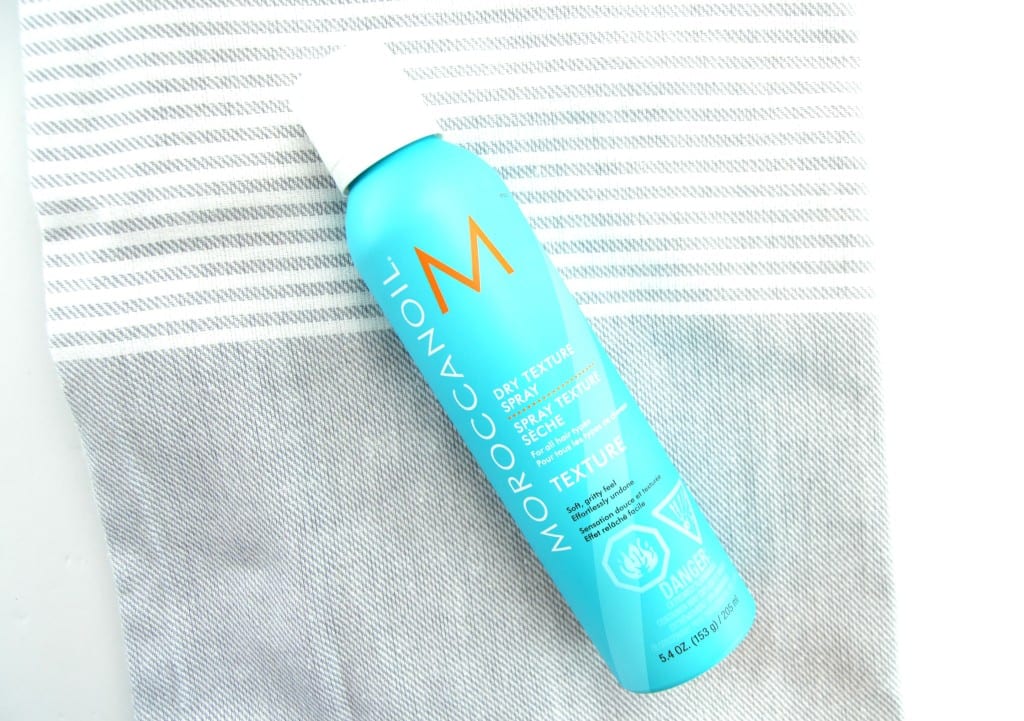 Next up, Moroccanoil Beach Wave Mousse. It's designed to give the appearance of long-lasting texturized beach hair, without actually having to go to the beach. This too features an argan-oil infused formula, is salt free and also contains unique styling polymers that help wave retention and curl definition, while providing volume and thermal protection. You simply add a golf size amount into the palm of your hand before running through wet, starting mid-way and working your way down to the ends. It gives that straight off the beach, tousled texture look, without leaving it dehydrated, stiff or crunchy. If you already have curly hair, it just enhances definition and holds waves in place the entire day. It retails for $30 for 175ml.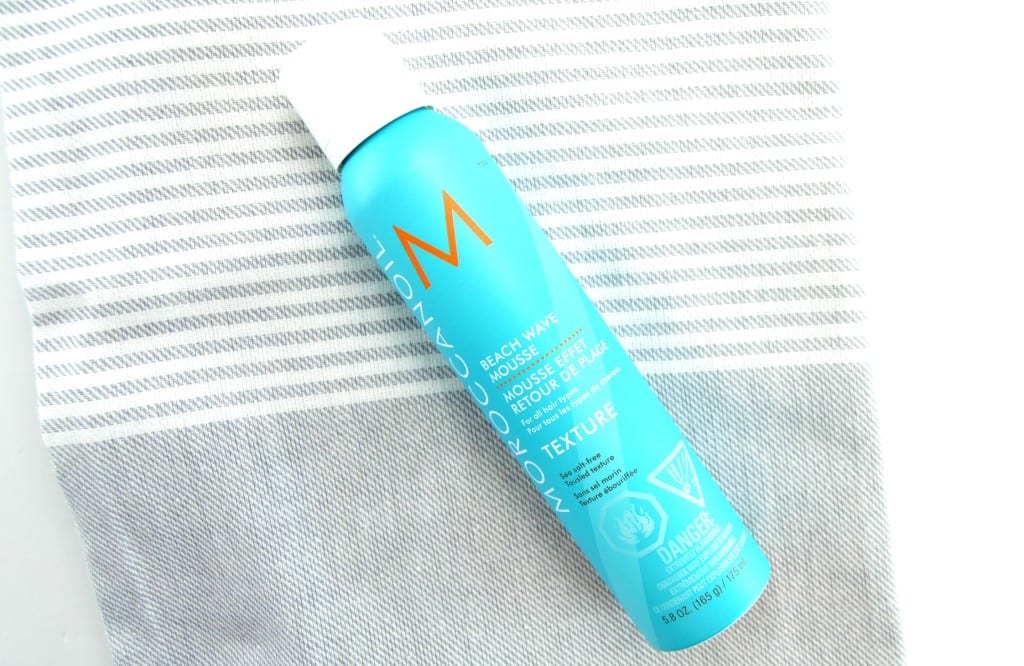 Last, but not least, new Moroccanoil Texture Clay. Derek's been totally obsessed with this for the past few weeks, his new go-to styling tool. It's designed to work on all hair, both men and women, and helps to sculpt and define the hair with a matte finish. It's also infused with rich argan oil, along with volcanic-derived cosmetic-grade bentonite clay to help provide incredible texture. It has a silky, smooth, manageable, tacky-free texture that's easy to work with, easy to manage and allows for enough time to fully build up your desired level of texture before it sets and dries. Simply add a small amount to palm of hands, rub together and distribute throughout damp or dry hair and style as normal. It's extremely nourishing, thanks to its shea butter formula and it helps to keep both hair and scalp moisturized the entire day. It provides incredible hold without ever looking or feeling stiff, crunchy or hard. It retails for $28 for 75ml.