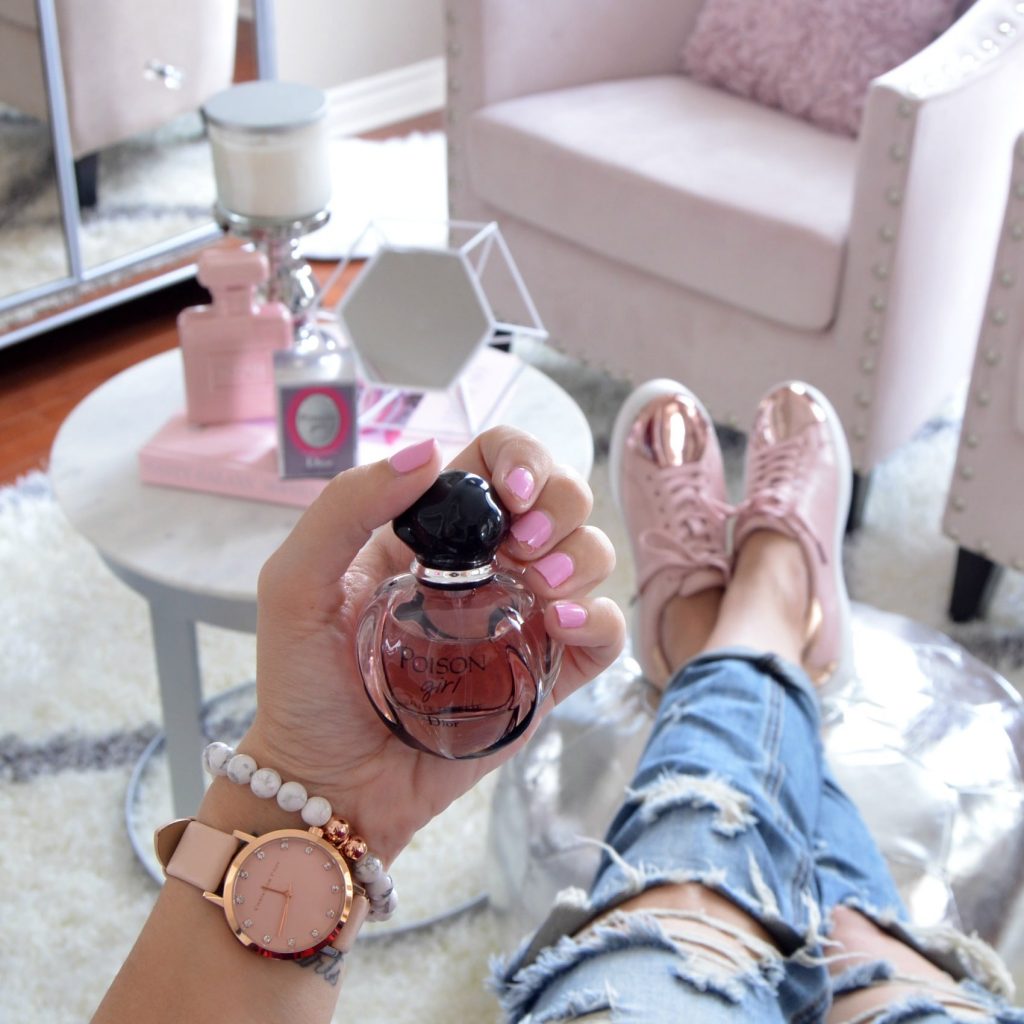 Dior Poison Girl
Dior Poison was my signature scent in high school. I must have gone though at least 4 or 5 bottles, which quickly transitioned into Pure Poison around the time I met Derek. This revolutionary fragrance was slightly spicy, yet fruity, woody, yet sweet. It mesmerized the scent and was ahead of the times when it came to mixing unusual notes together. It was a dark and mysterious perfume, when all the other brands were featuring sweet and florally notes. The perfume still manages to be elegant and sophisticated, yet has a sexy and rebellious side to her.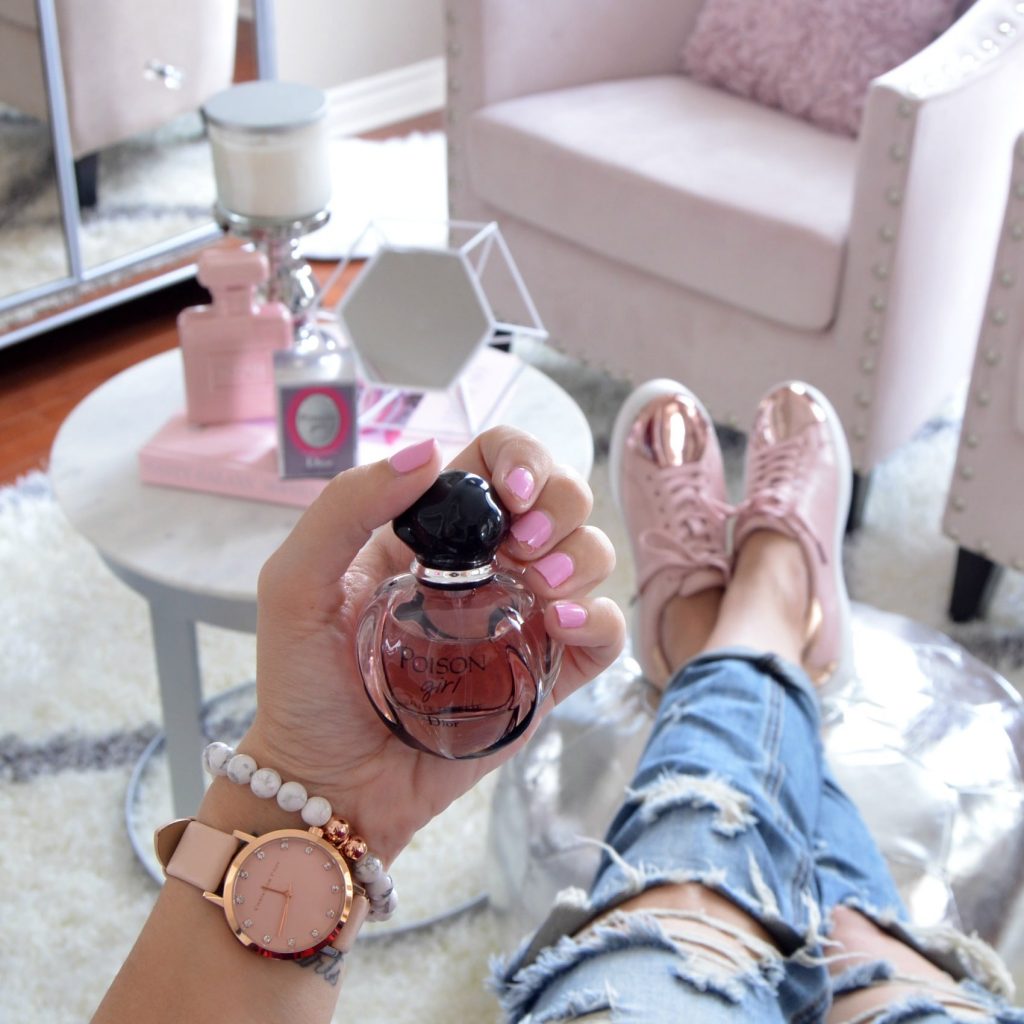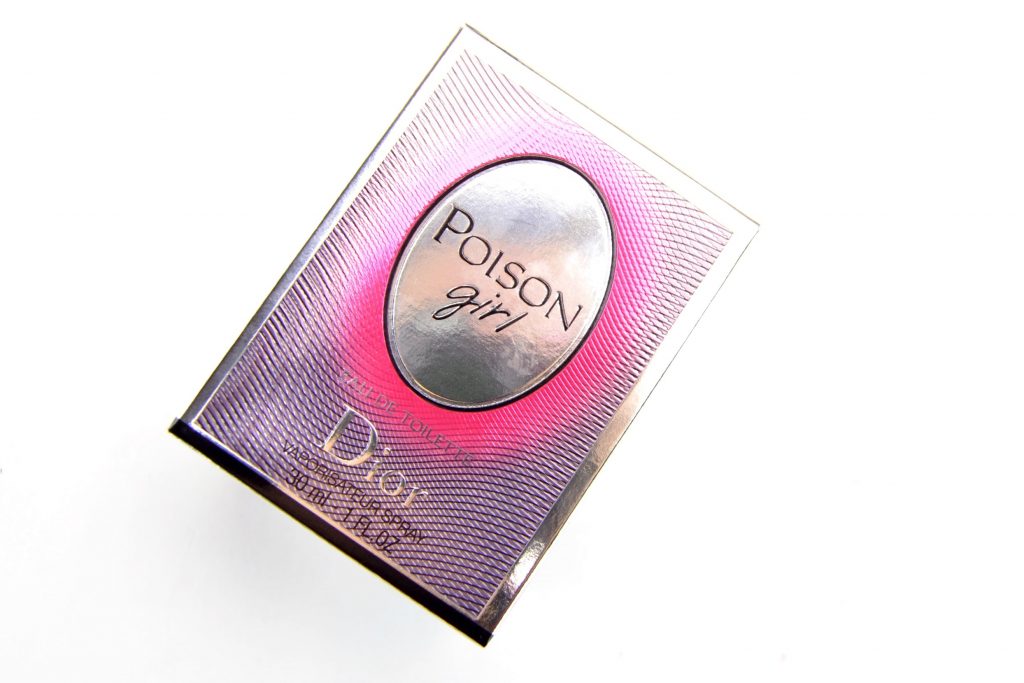 This year, Dior, has introduced a new addition to their already popular Poison lineup. Dior Poison Girl comes in the iconic Poison bottle, but done in a chic and girly bubble gum pink. I believe it's intended for a slightly younger audience, but that doesn't stop me from falling in love with it. Maybe it's the bitter sweet floral scent or the nostalgic it brings to my heart, either way, I've fallen head over heels for this feminine, yet rebellious perfume.  It's so much more than just a perfume, it's a story of femininity.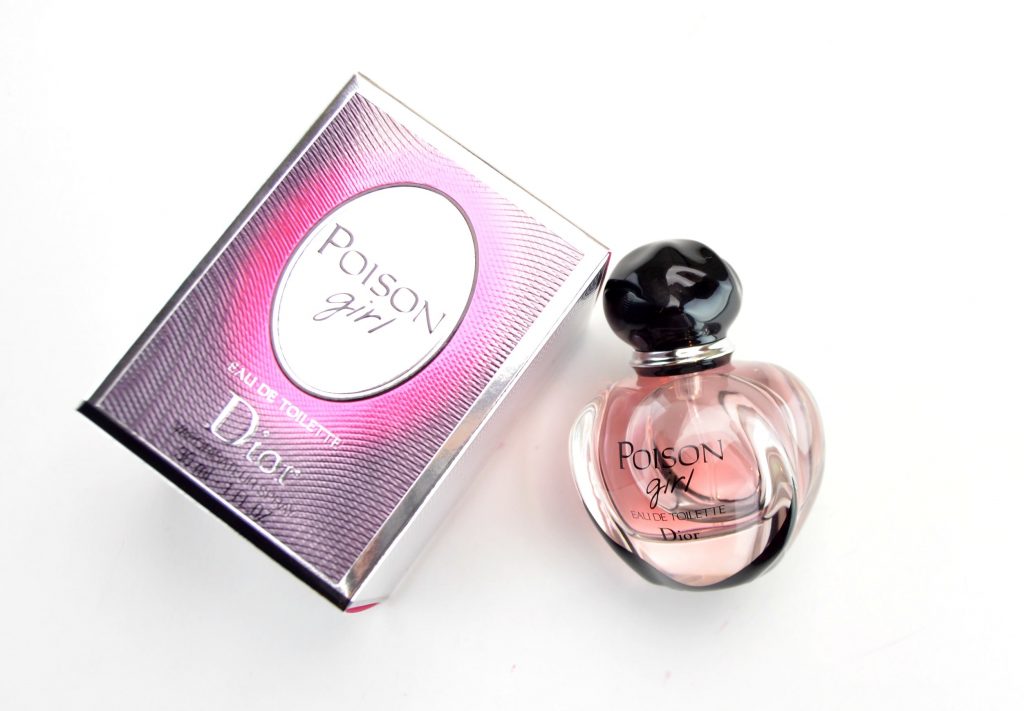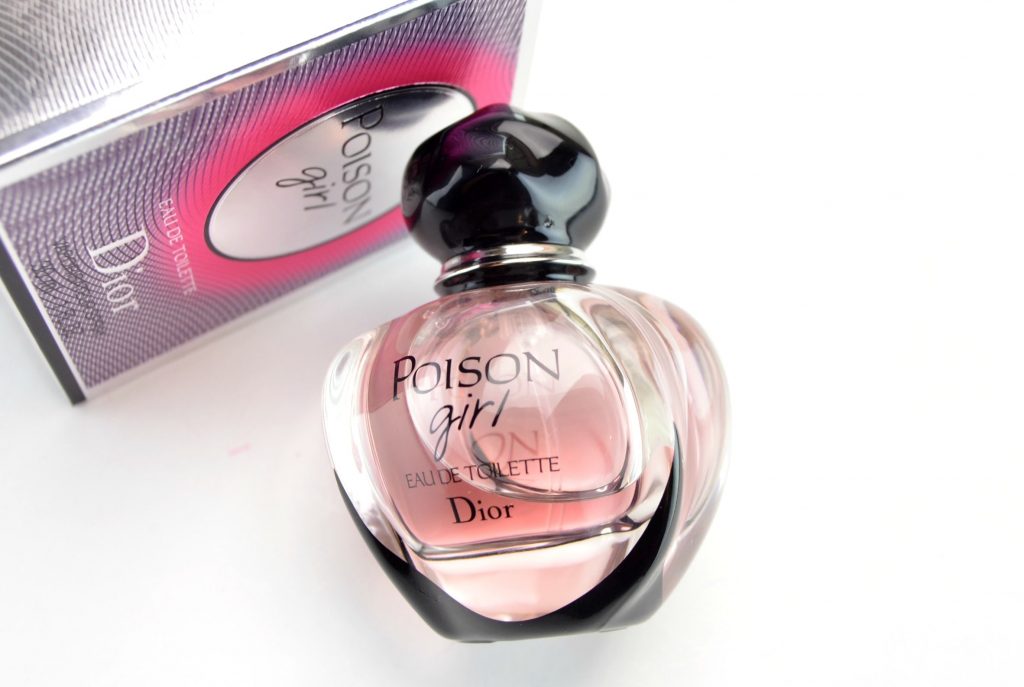 Dior Poison Girl features nothing but the best precious raw ingredients. It contains Sicilian bitter oranges, as the top notes, followed by May roses from Grasse and Damascus in the middle. During the dry down you'll find vanilla, Tonka, sandalwood, tolu balsam and almond. This helps to give it a real warmth and oriental sweetness to the otherwise tarte and florally aroma.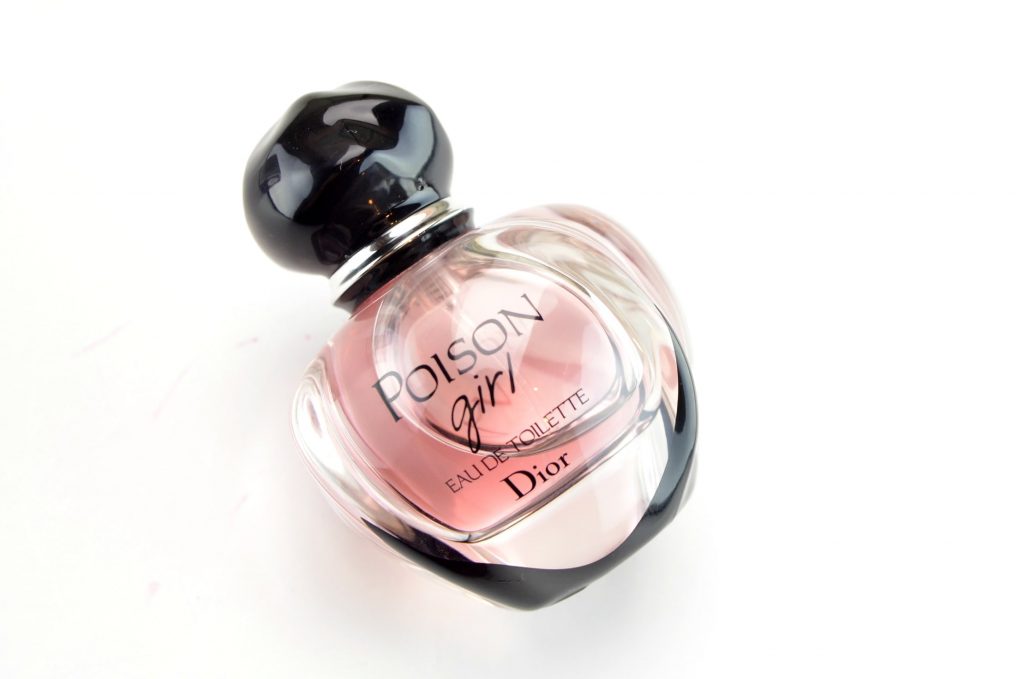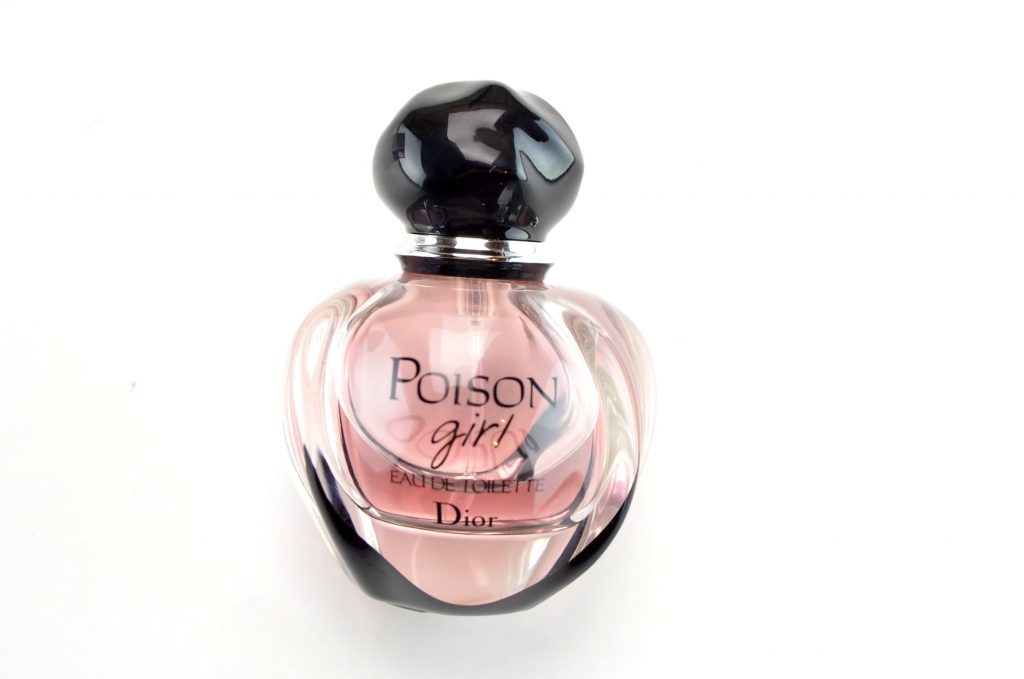 This uncompromised perfume is understood right away. You immediately smell the top note of oranges and is carried throughout the entire perfume. I find this to be quite different than the other Poison fragrances, in the sense it's more refreshing and vibrant. Because of the crisp citrus notes, I find it more wearable than other perfumes. She's playful, fun and glamourous, yet has an elegant, delicate and luxurious side to her. The vanilla provides it with an exotic and sensual touch, yet the roses help give it a sophisticate quality.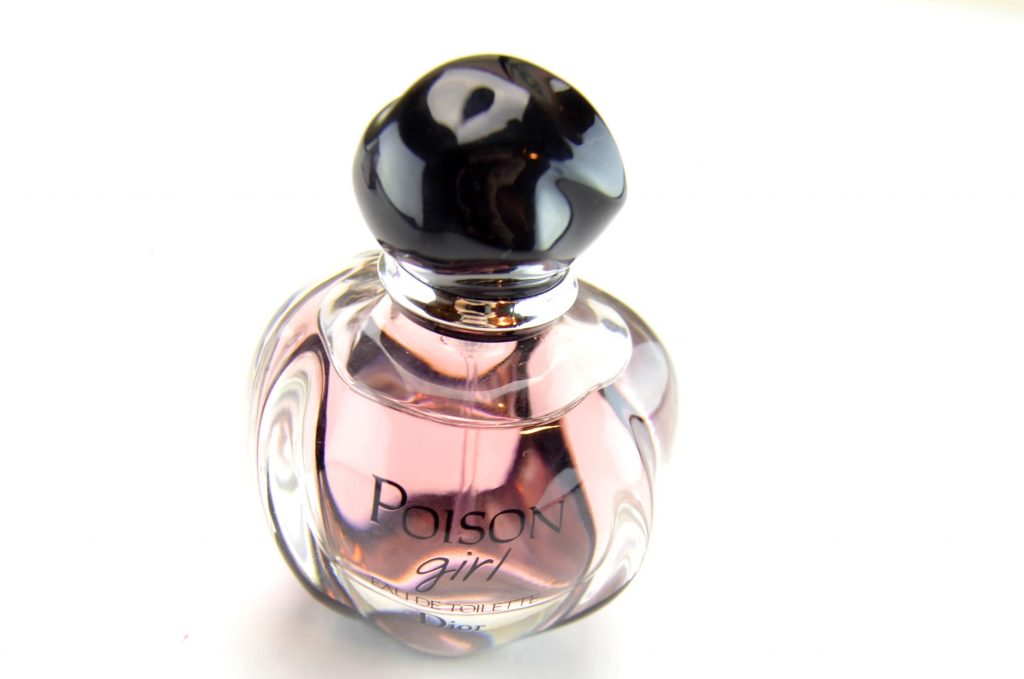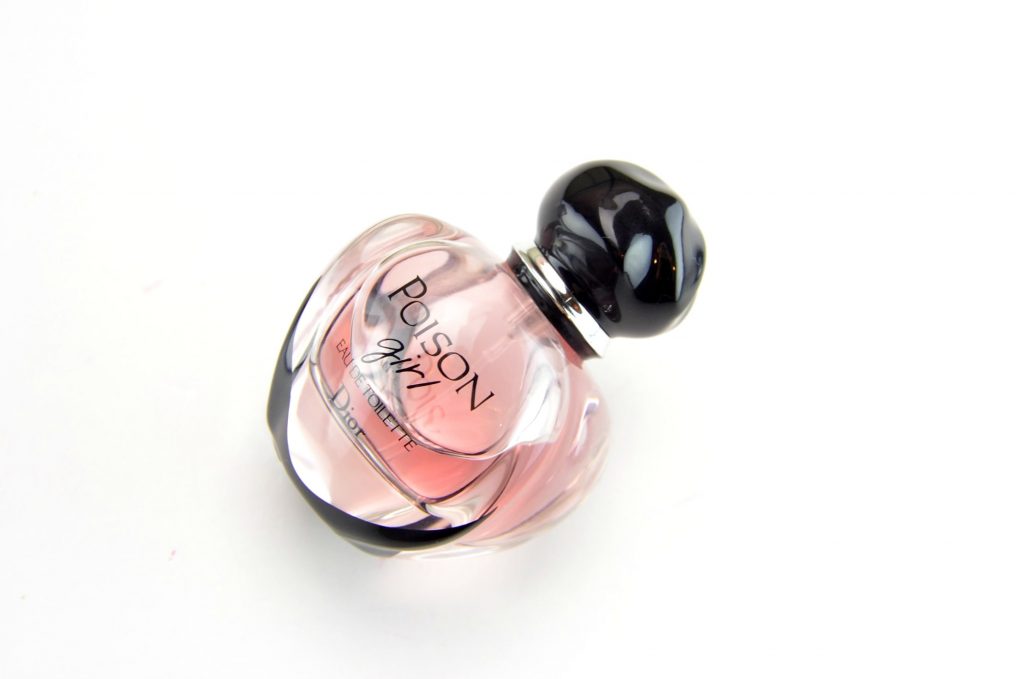 The fresh oranges, paired with alluring roses and warm vanilla, make Dior Poison Girl a well balanced and harmonious fragrance. The longevity is excellent, it wears beautifully throughout the entire day. It's not overly sweet, making it daytime appropriate, yet its deep and mysterious aura is also perfect for evening wear. It's something totally unique and innovated and would make an excellent addition to your perfume collection. If you're a girl who likes to fulfil her own desires, enjoys her freedom and is sexy, sassy and confident, this is the fragrance for you. It retails for $72 for 30ml, $95 for 50ml and $135 for 100ml. Available at your local Sephora now and Dior counters nationwide next month.