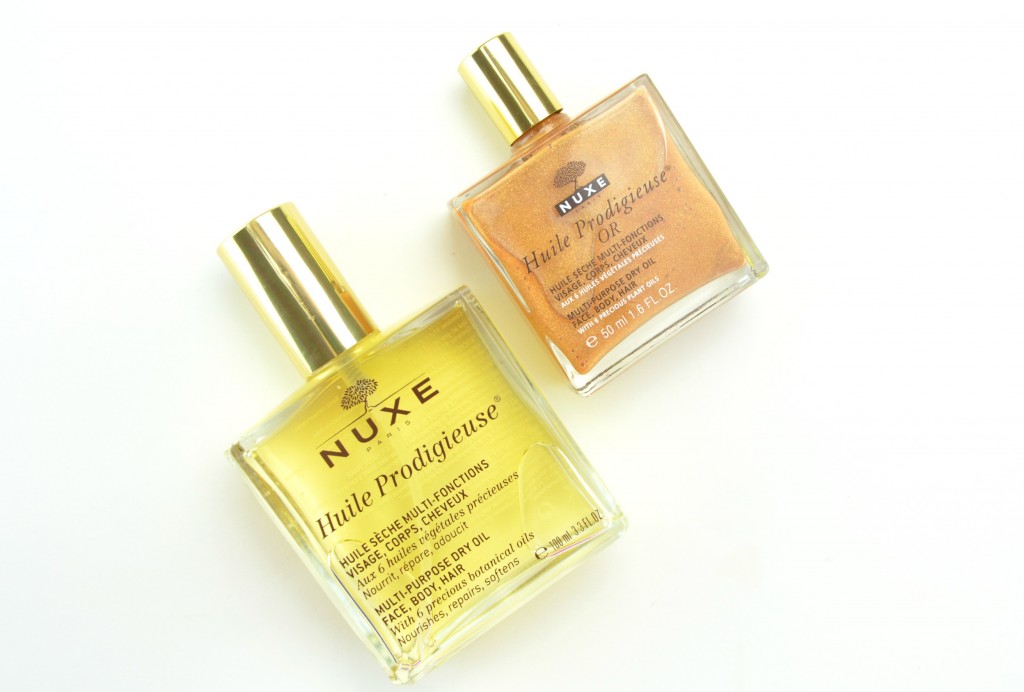 Multi-purpose elixirs
Although not new products, this is my first time experimenting with Nuxe Huile Prodigieuse Oils. Both Nuxe Huile Prodigieuse Oil and Nuxe Huile Prodigieuse Oil OR are multi-purpose elixirs that feature a unique blend of 6 precious botanical oils, macadamia, hazelnut, borage, sweet almond, camellia and St. John's Wort to help nourish, repair and soften both face, body and hair. It's almost 98% natural formula is enriched with vitamin E and free of all preservatives.
Nuxe Huile Prodigieuse Oil features an addictive fragrance of orange blossom, bergamot and mandarin, in a captivating floral heart notes of rose, gardenia and magnolia, followed by a sensual base note of vanilla and coconut milk. Smooth and silky, from head to toe. For the face simply spray onto the palm of hands, run together to heat up the oil and apply, in a circular motion, all over the skin. You can also add a few drops with your favourite lip balm to help repair dry, chapped lips or mix with your favourite foundation for a radiant glow.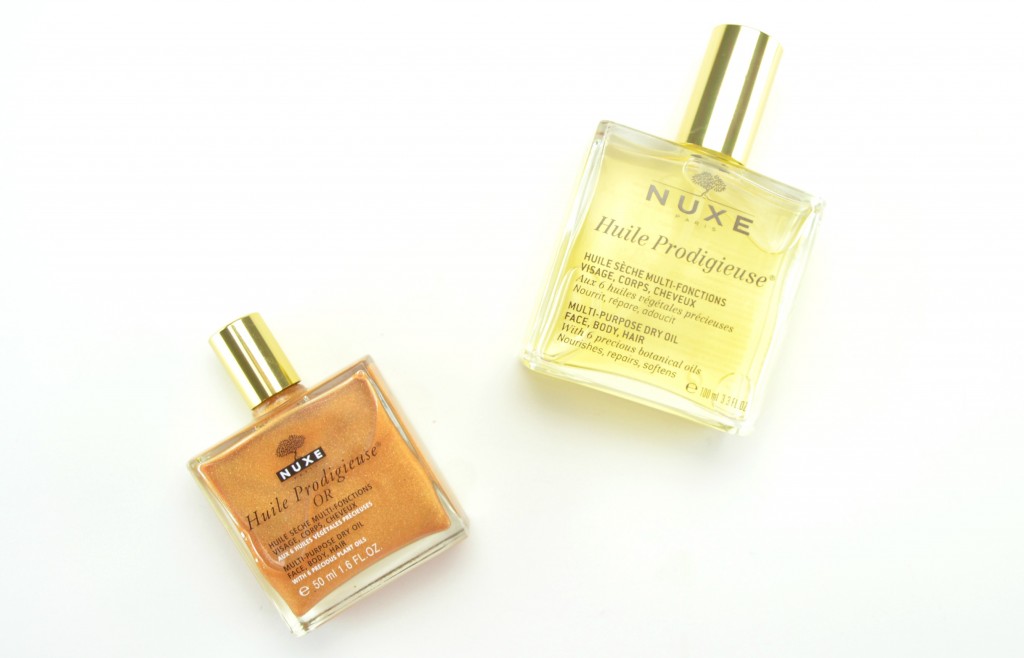 For the body, simply spray Nuxe Huile Prodigieuse Oil onto dry areas like the elbows, knees and heels and massage into skin. You can also mix in a few drops to your daily body lotion for an all-over experience.
For the hair, spray Nuxe Huile Prodigieuse Oil directly onto the hair, about 20 cm away, and massage into scalp and roots. You can also spray a small amount onto a natural bristle hairbrush before brushing for added shine or for a deep hair treatment, simply spray onto hair, wrap in towel and leave on for 15 to 20 minutes. Hair is instantly nourished, shiny and full of life.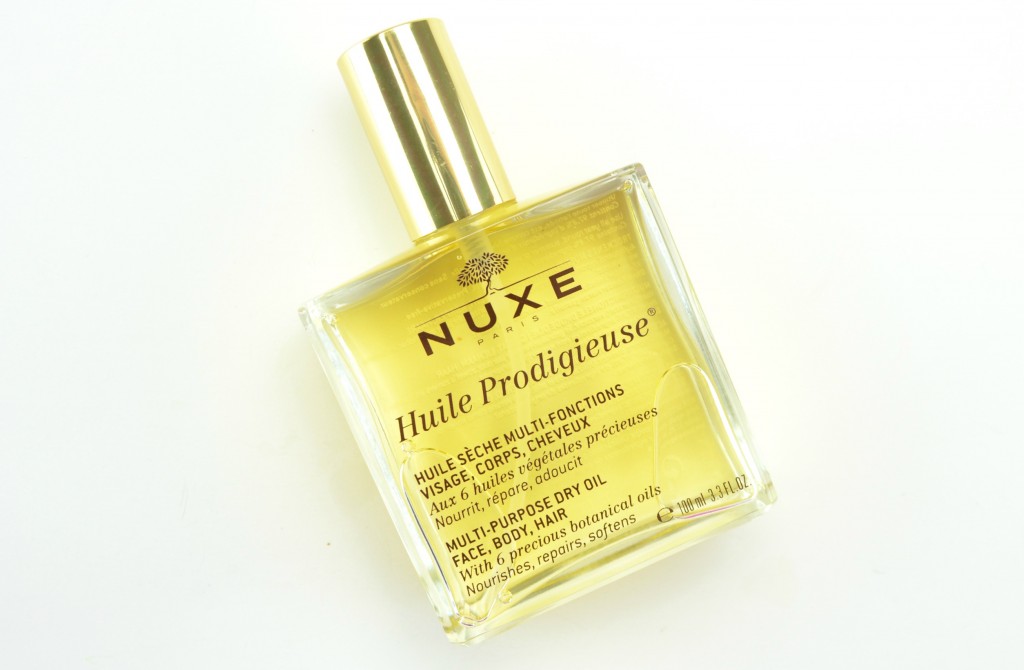 Although Nuxe Huile Prodigieuse Oil is oil based, it is dry to the touch and never feels greasy or with a nasty oily residue. It comes in a heavy glass bottle with a dry oil texture within. It applies evenly, soaks into the skin almost instantly and is never sticky. It leaves skin feeling soft, smooth and moisturized and hair healthy, shiny and frizz free. It retails for $45 for 100ml.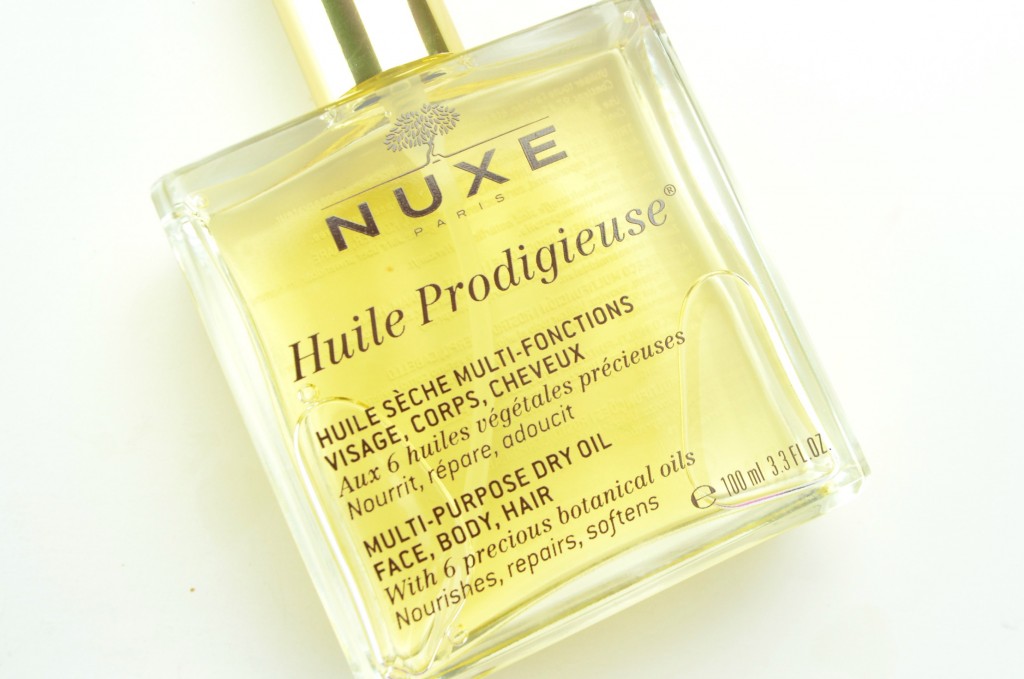 For a radiant glow this summer, the Nuxe Huile Prodigieuse Oil OR is the way to go. This golden dry body oil, is a shimmery version of the Nuxe Huile Prodigieuse. It comes in the same beautiful glass bottle with gold lid, but with shimmering gold particles throughout. They will settle at the bottom when not in use, so you'll need to shake the bottle before each use to mix the oil and shimmering particles together. It has the same dry oil texture that absorbs easily and quickly into the skin without feeling greasy. The shimmer is extremely subtle and doesn't leave your skin looking like you've bathed in body glitter or just came back from a rave. It's an extremely natural shimmer that gives a soft, sun-kissed glow from within without having to apply a self-tanner.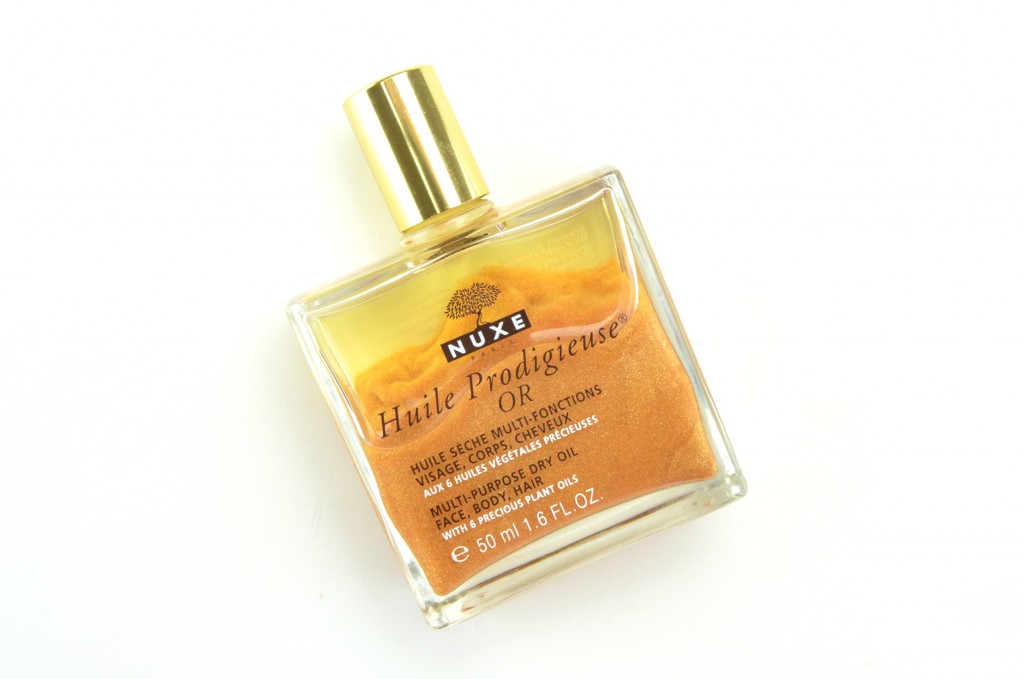 Not sure about shimmer in my hair, but it might be fun for a night on the town. If you're looking for a grown-up body shimmer that can be sheered out and extremely wearable, this might be worth taking a second look at. It really does leave behind a fresh summer scent that hydrates, illuminates and moisturizes at the same time. Simply apply this in the morning after the shower for an all-day glow. It gives the perfect shimmer and shine that will enhance your summer tan. Both face and body are left feeling soft and silky, while the hair is supple, smooth with incredible shine. It retails for $35 for 50ml.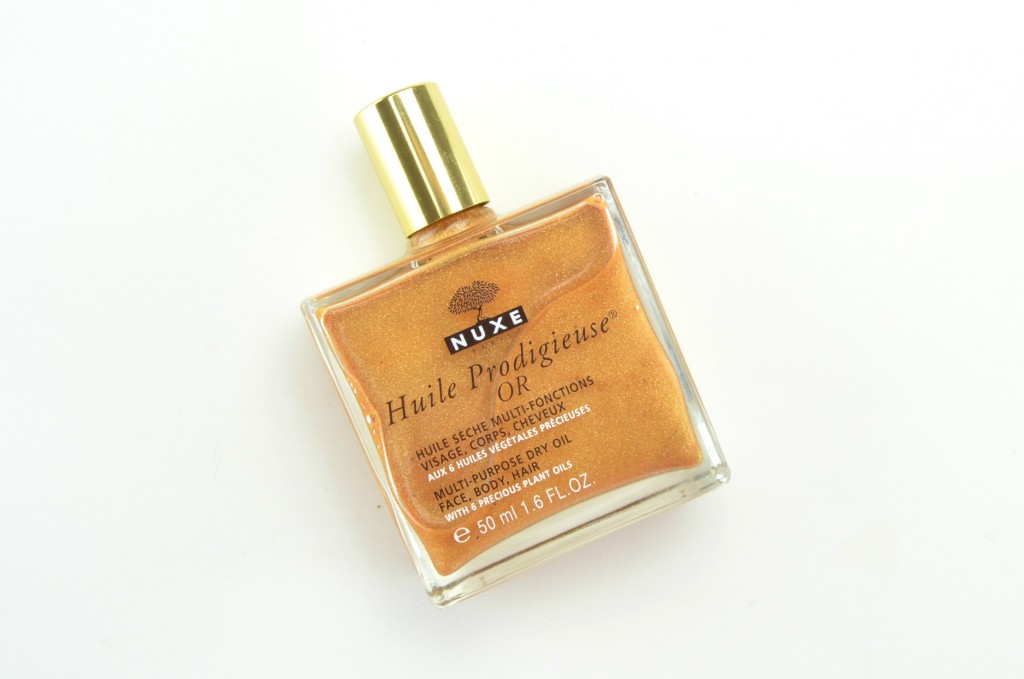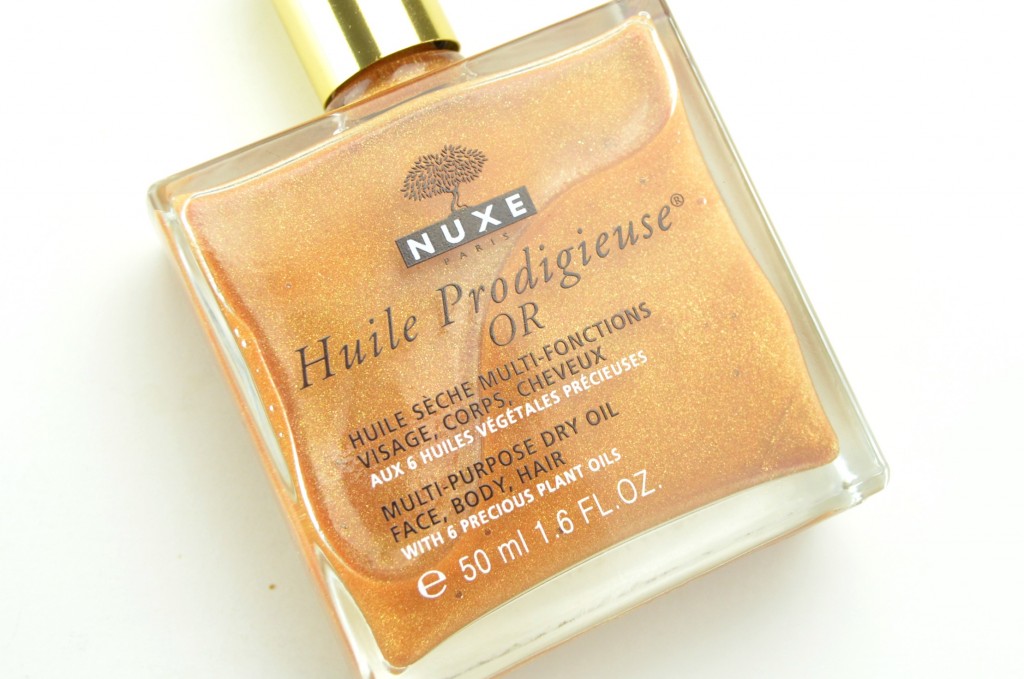 Also if you're a collector of limited edition packaging, this season the Nuxe Huile Prodigieuse Oil is making a new appearance in a "must-have", chic, black lacquered bottle. It has a glamourous and mysterious look with an engraved gold heart on the front and retails for $45 for 100ml.