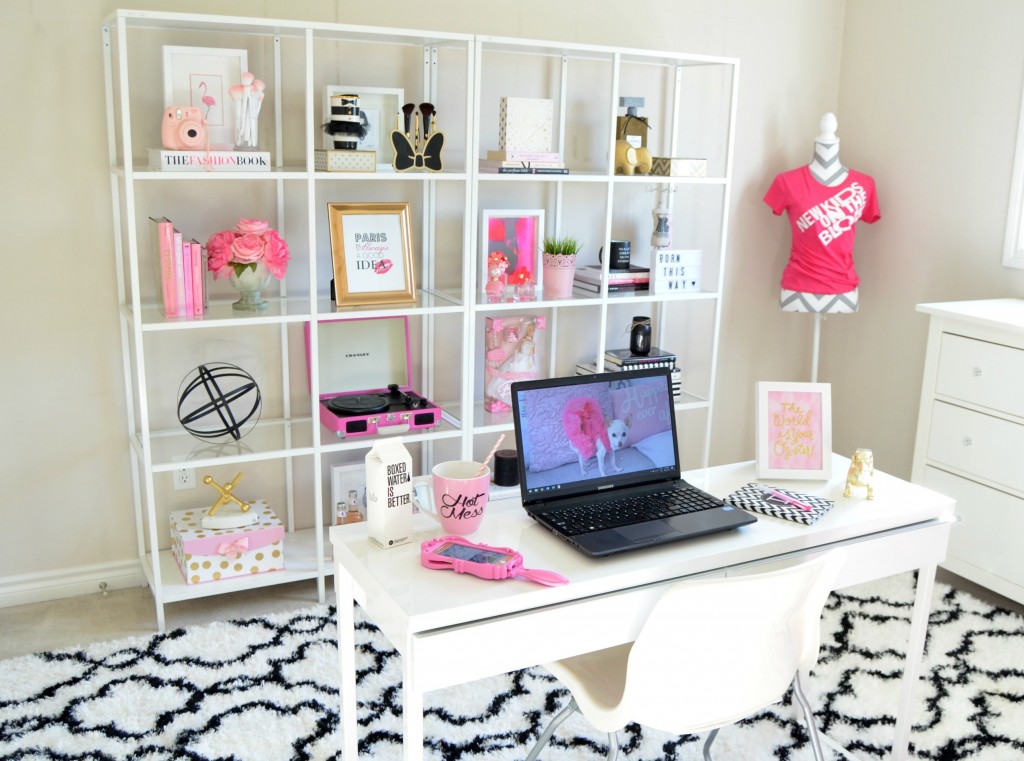 Getting my office in working order has been a struggle. Although it's not quite complete, I wanted to show the progress with you. I wanted a beautiful, yet functional space that not only provides a happy work environment, but leaves me feeling inspired. Working from home has its ups and downs, ups being that I can work in my pj's and no one will judge, cons being it's hard to separate work from personal time. It sometimes feels like I'm in this office 24/7. The room is fairly small, yet has potential to be amazing.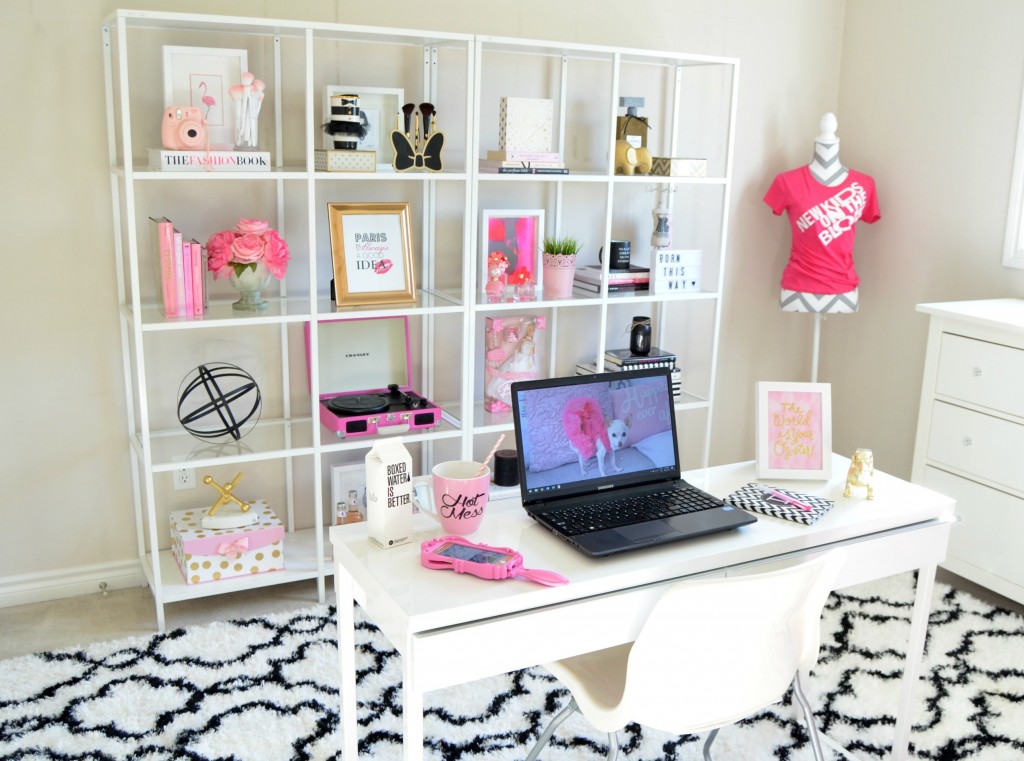 The first thing I wanted for this office was, of course, a large, over-size desk. I wanted enough space to permanently keep my laptop on one side and then have ample room to hold a notebook, beauty products that I'm currently working on and want in front of me, along with a few décor pieces and a place to set my iPhone. This Ikea desk was perfect. Classic white with a lacquer finish that's easy to clean and wipe down. It has two large draws with enough space to hold all my paperwork, notepads, pens and office accessories.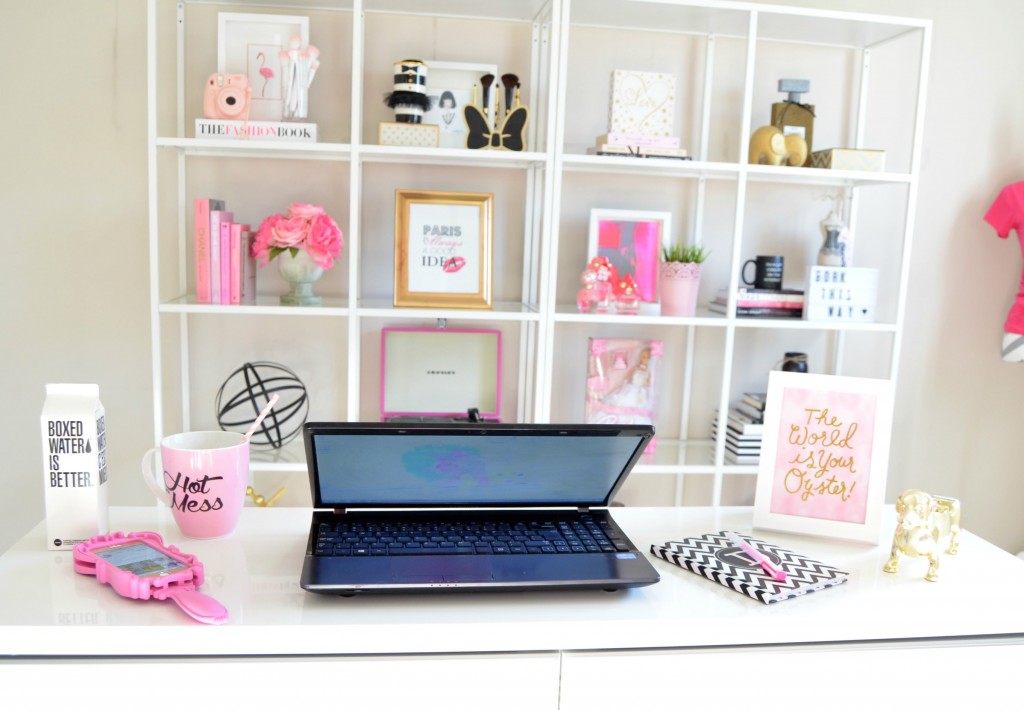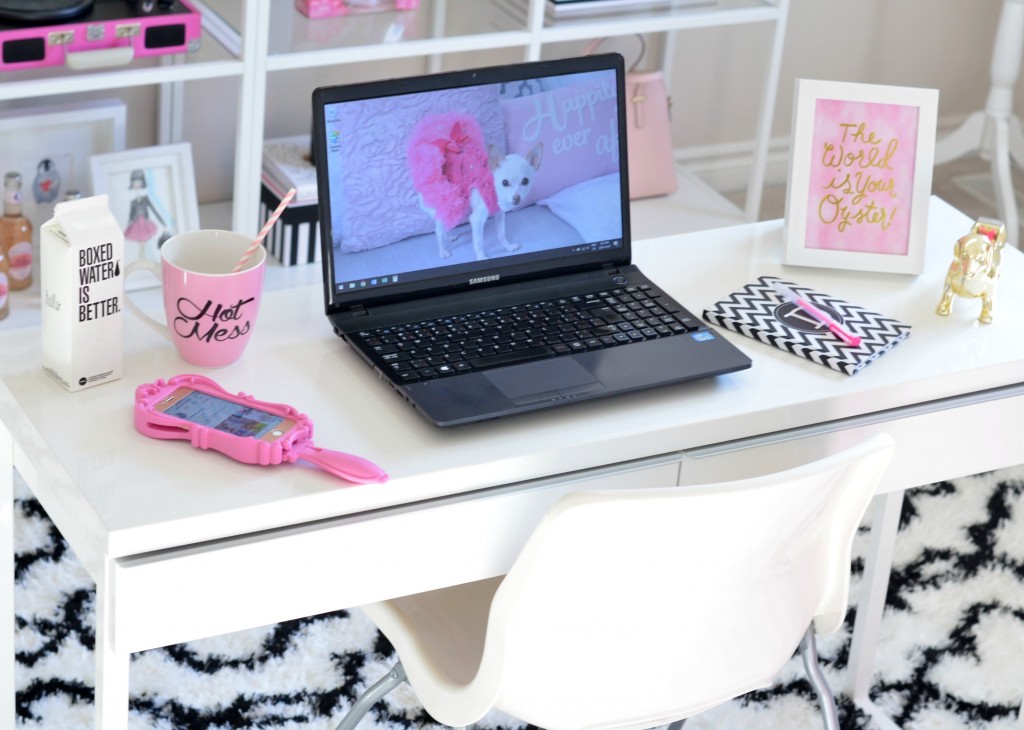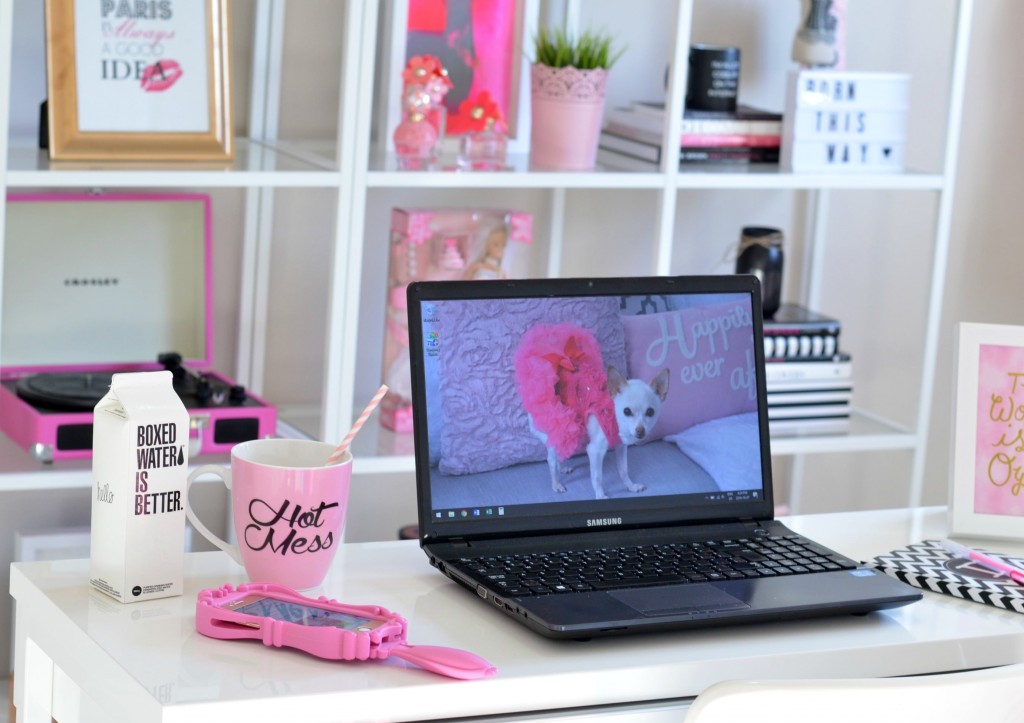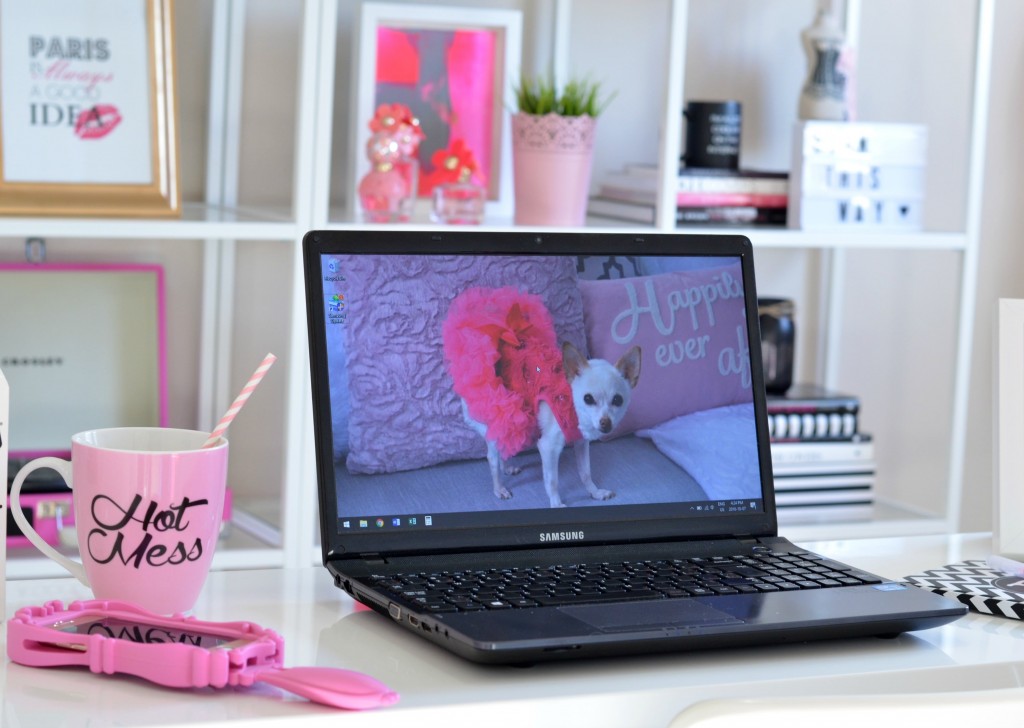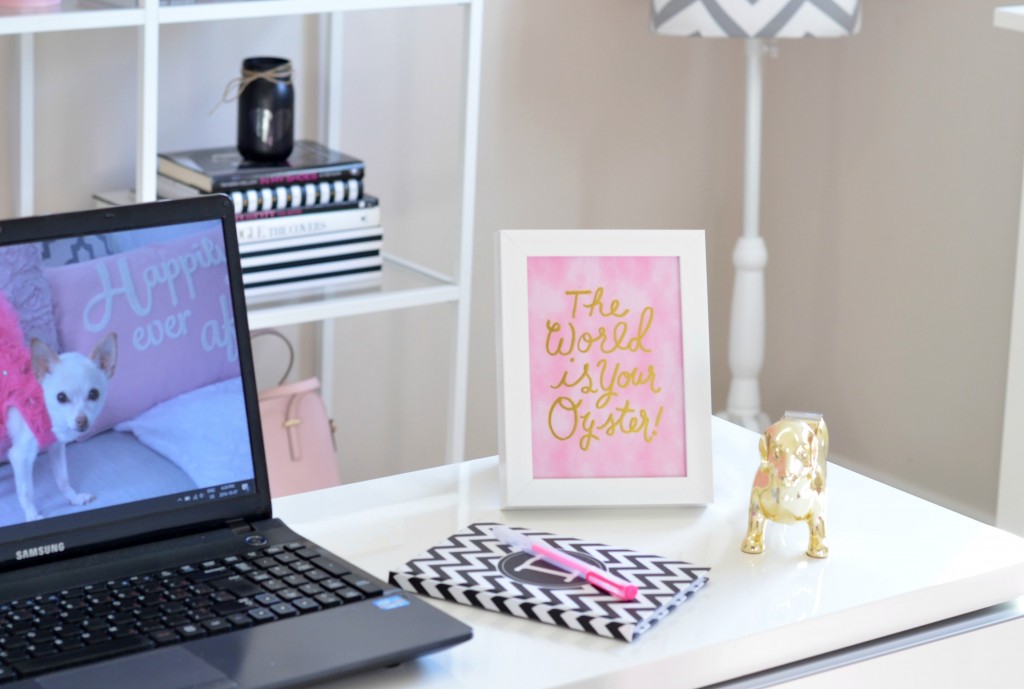 Next up, a unit with lots of storage space and shelves to display all my knick-knacks. I wanted it to look sophisticated, glamorous and chic, yet playful, girly and unique. I love adding in my own personal pieces to each space in my home, so my office is no different. Of course, my office wouldn't be complete without a little pink. I love the whimsical and feminine element it gives, but since it tends to be a little bright and almost kid-like, I grounded the entire room with a black and white area rug. It not only helped balance out the ladylike feel of the room, it also helped to add some texture and depth to the space.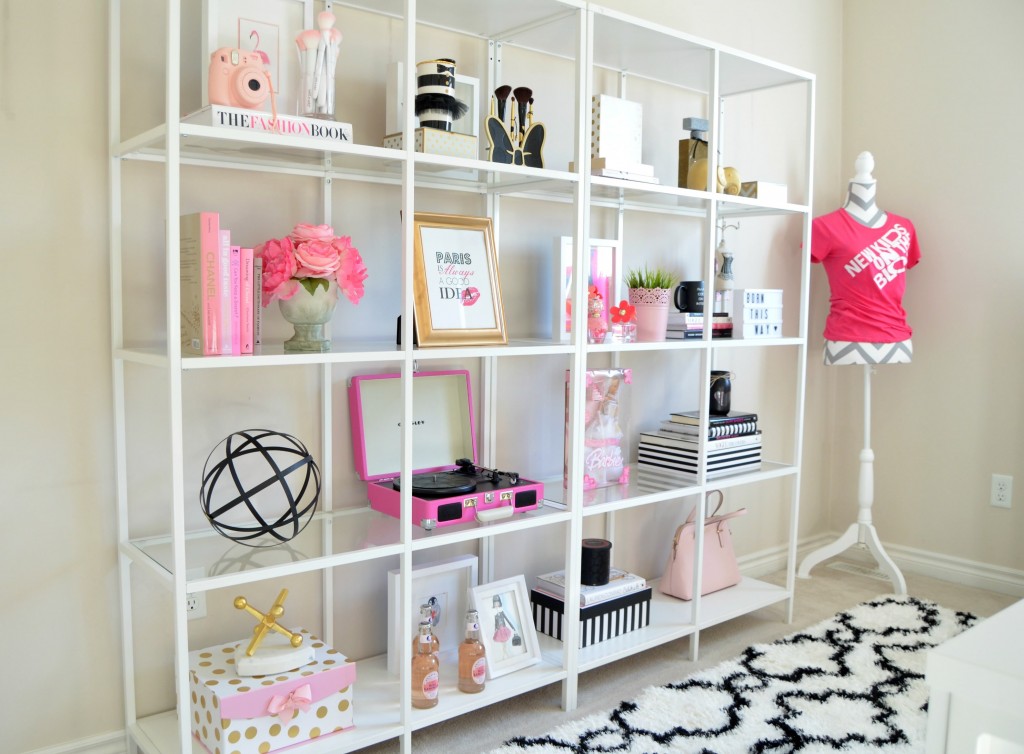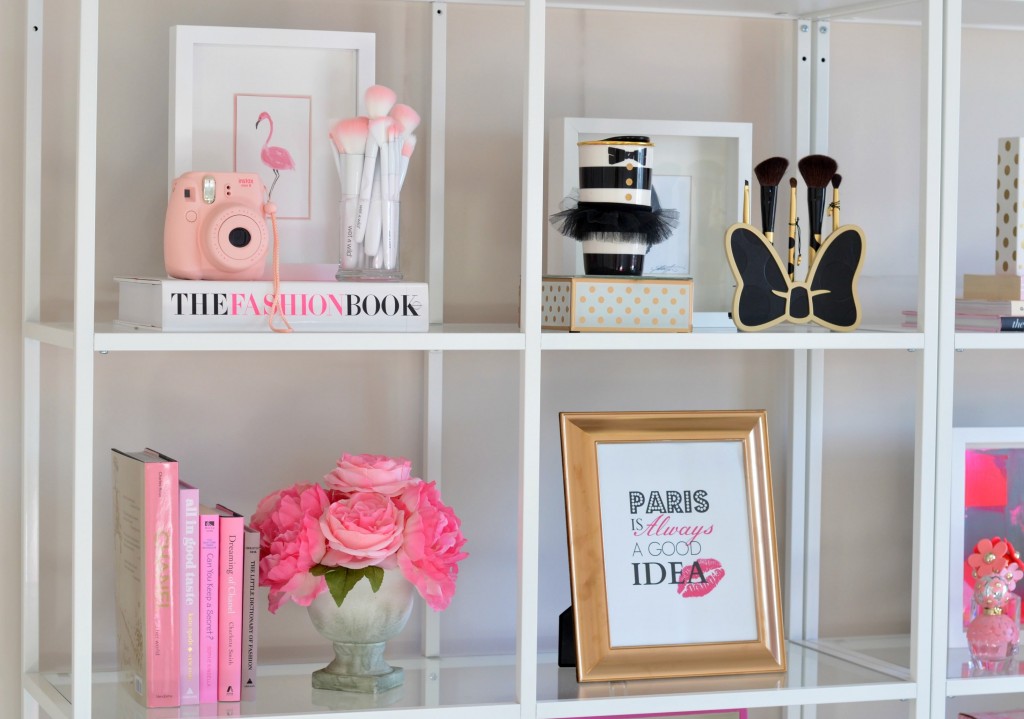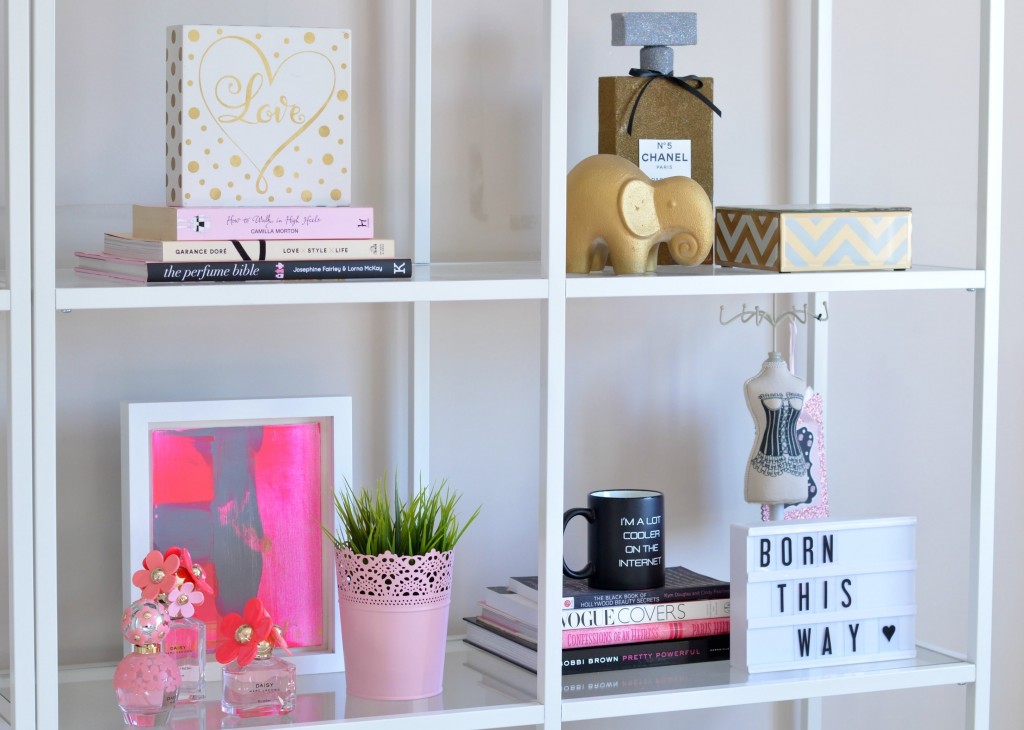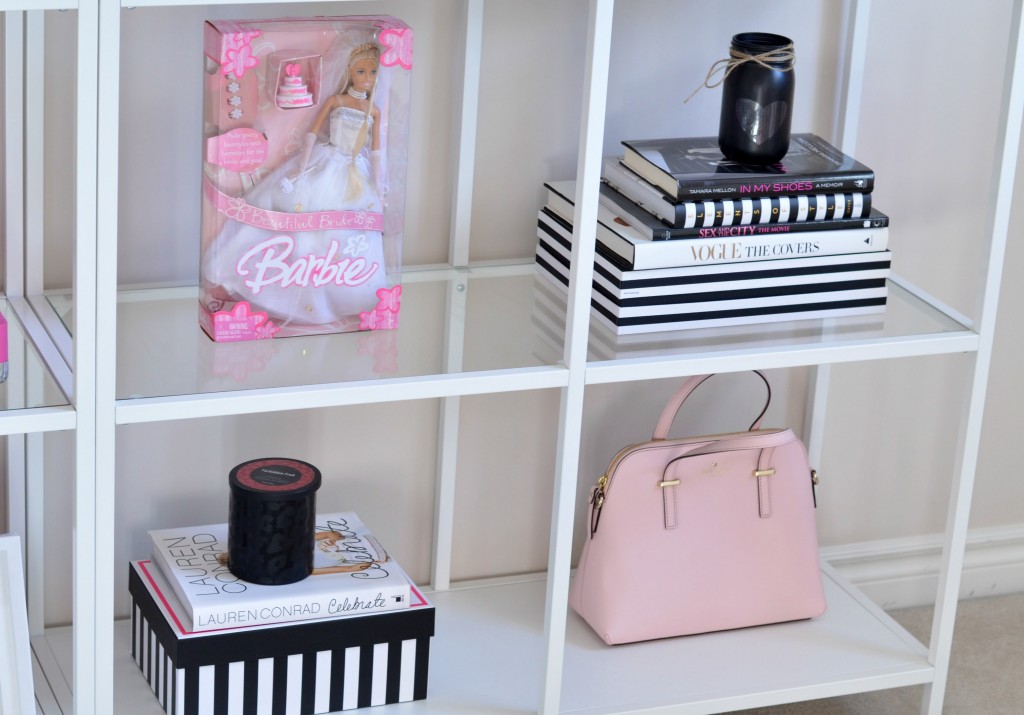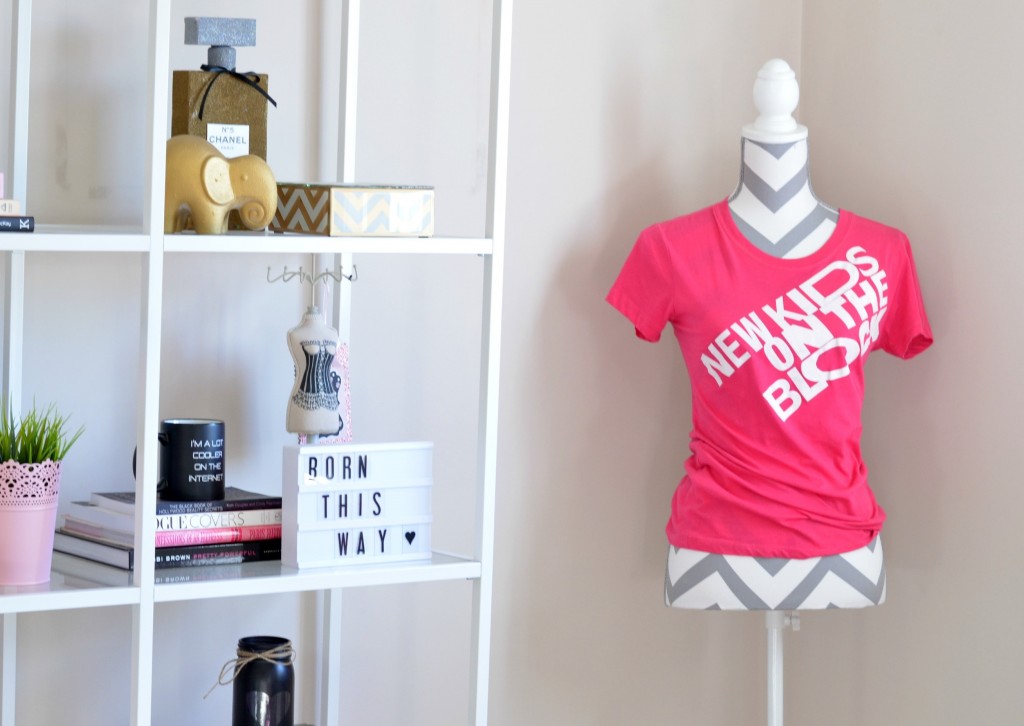 I play music throughout the day from the Crosley record player that sits upon my chic white Ikea units. This is a huge part of my office space as it's been proven that listening to music releases dopamine in the brain, the same feel good chemical that is triggered when you fall in love or smell something pleasing. Whether is my favourite 90's boy band records, 50's and 60's greatest hits or the current top 40, it helps me to stay productive throughout the entire day and actually seems to improve my ability to focus on work. Since I always have background noise, sound quality is key. The Crosley player is so much clearer and sharper than my laptop speaker and the fact that it gives my space a slight retro feel is just another reason why I can't take my eyes (or ears) off this adorable "suitcase" style record player.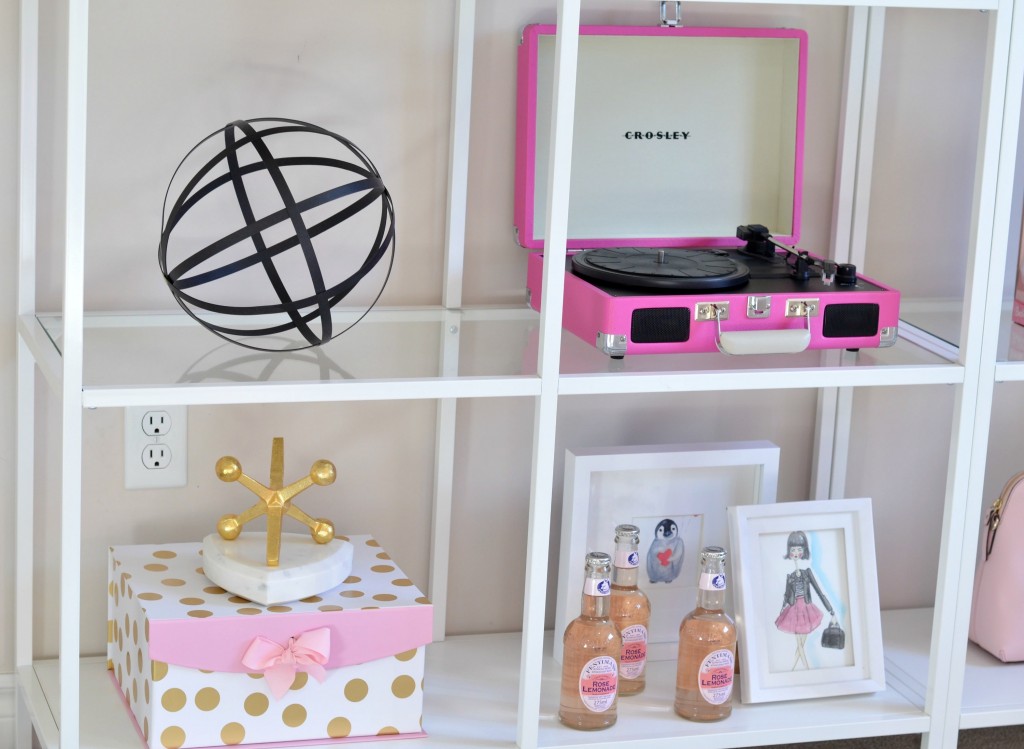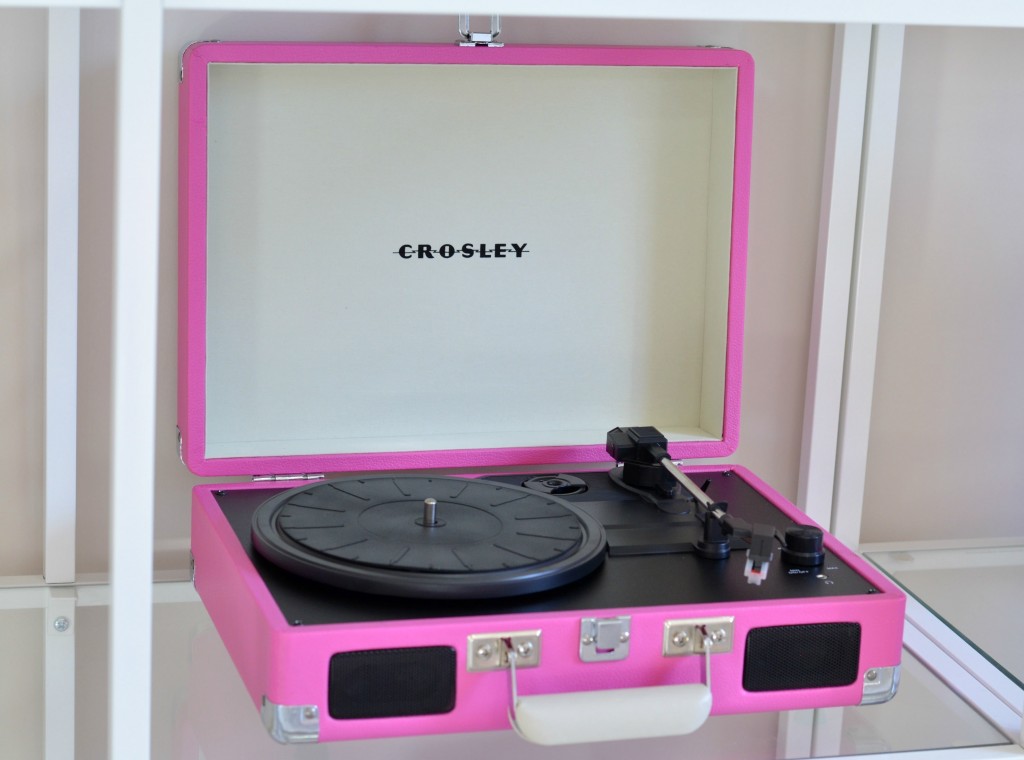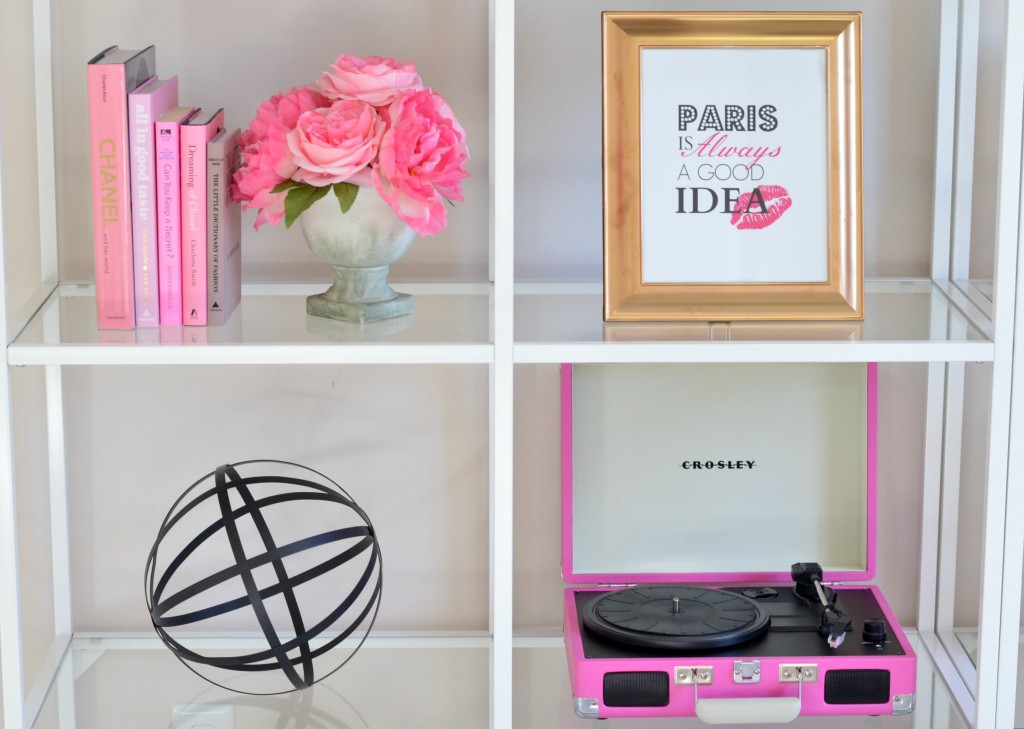 I wanted my space to feel super cozy and inviting, and although the other half of the room is still a work in progress, I'm extremely happy with the way everything is coming together. Stay tuned for the reveal of the opposite side of my office soon.