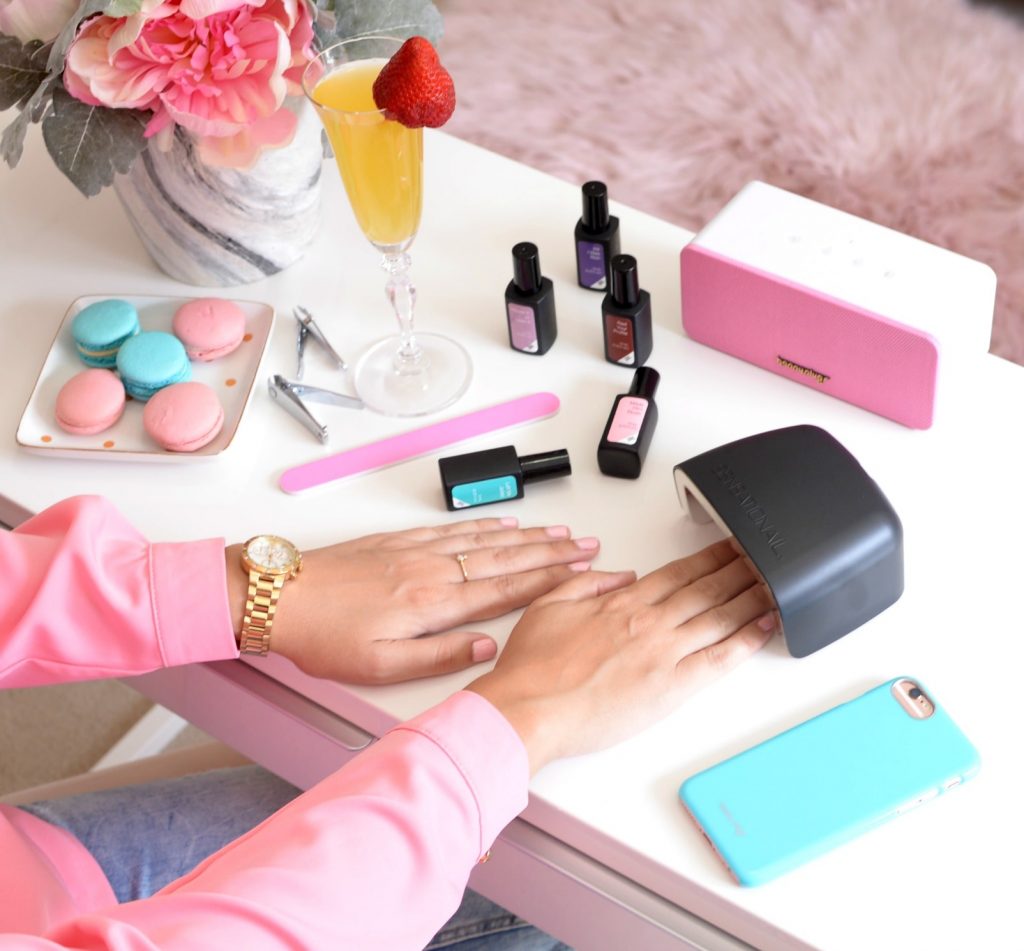 SensatioNail Express Gel Complete Manicure Kit
As a beauty blogger, I've tried a lot of gel nail polish kits in the past. As much as I love the long-term results, I don't have the patience to fuss with all the steps, let alone letting them cure under a LED lamp. For a busy girl like myself, I also don't have time to spend hours at the nail salon, so I'm forced to pain my nails at home. The fact that I take extremely hot baths nightly, means traditional polish only lasts a few days, before it starts to chip and fade.
When I was sent the new SensatioNail Express Gel Complete Manicure Kit to try, I thought, great here we go again with a million steps and then waiting 20+ minutes for it to cure under a lamp. To my surprise, this is a one step polish system that cures under 30 seconds. The kit contains everything you need for a flawless mani at home, in half the time, and at a fraction of the cost you'd pay at a professional salon.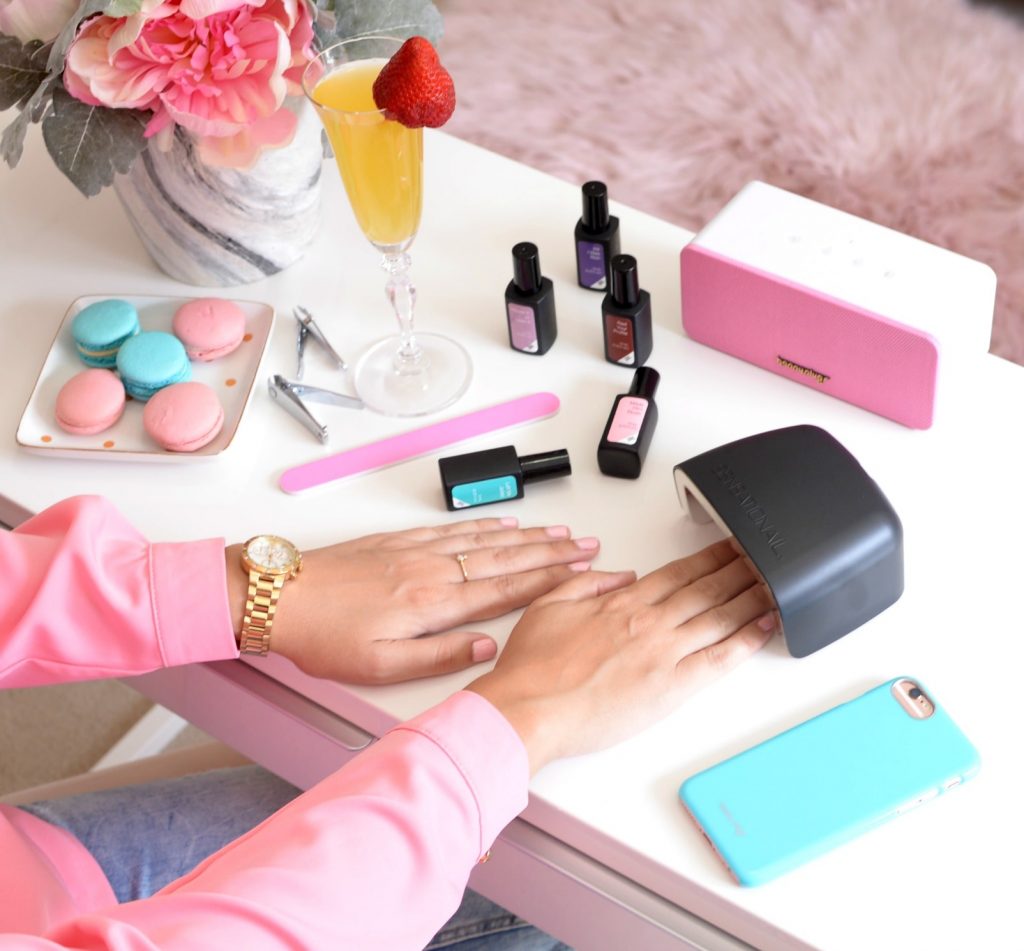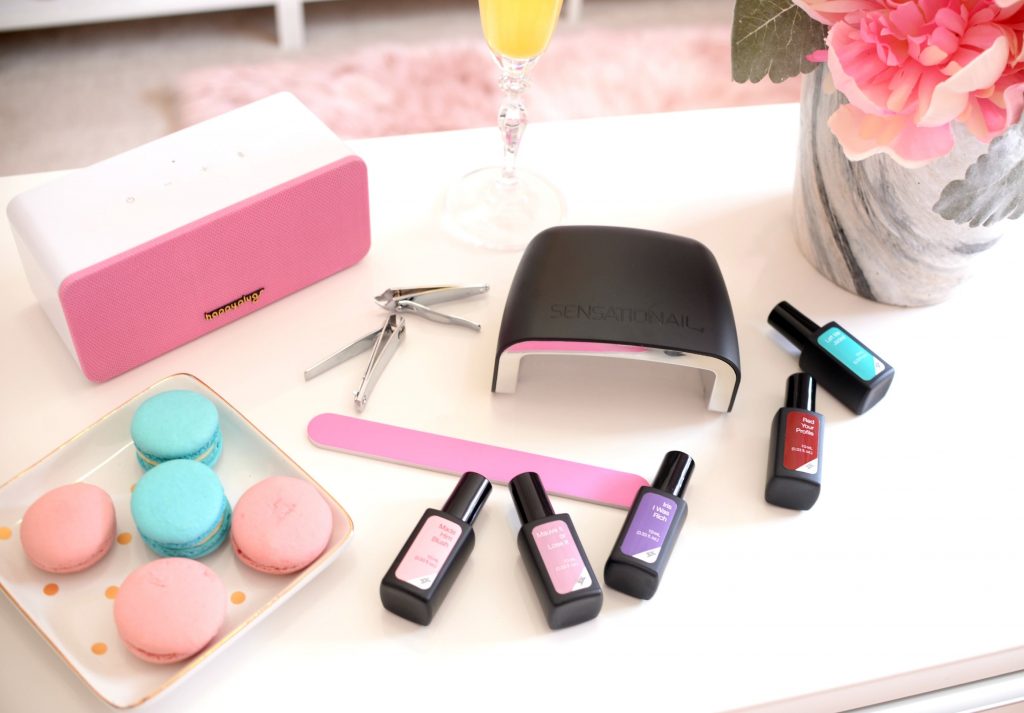 Before I got started, I wanted to create a calming and relaxing spa-like atmosphere, just like you'd get in a fancy salon. I poured myself a mimosa, using my favourite La Marca prosecco, turned on some 90's slow-jam on my Happy Plugs Speaker and lite a candle.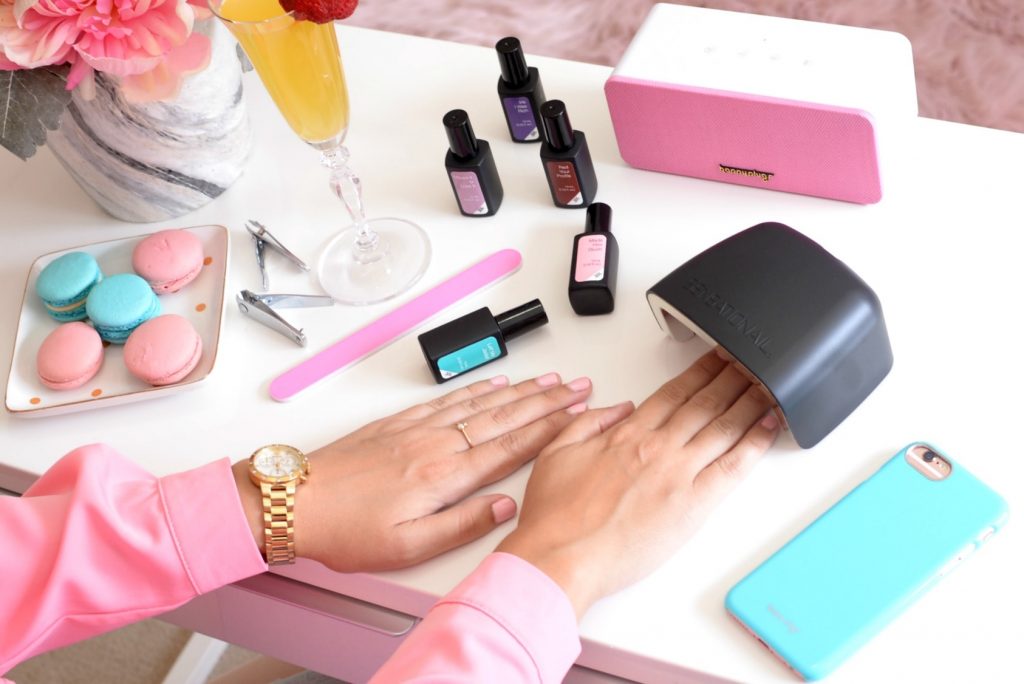 SensatioNail Express Gel Complete Manicure Kit is a no base coat, no top coat, system that creates professional quality gel nails in seconds. It comes with all the essential accessories you need, including a LED lamp, a gel colour, manicure stick and double-sided nail buffer, so you can achieve beautiful nails in a single box. The unique colour gel polish is unlike any other gel polish you've tried in the past, as not only does it provide an ultra-shiny finish that lasts for day, without chipping or fading, it requires no drying time. The polish achieves a true opaque coverage in a single coat, and is cured under the LED lamp in 30 seconds.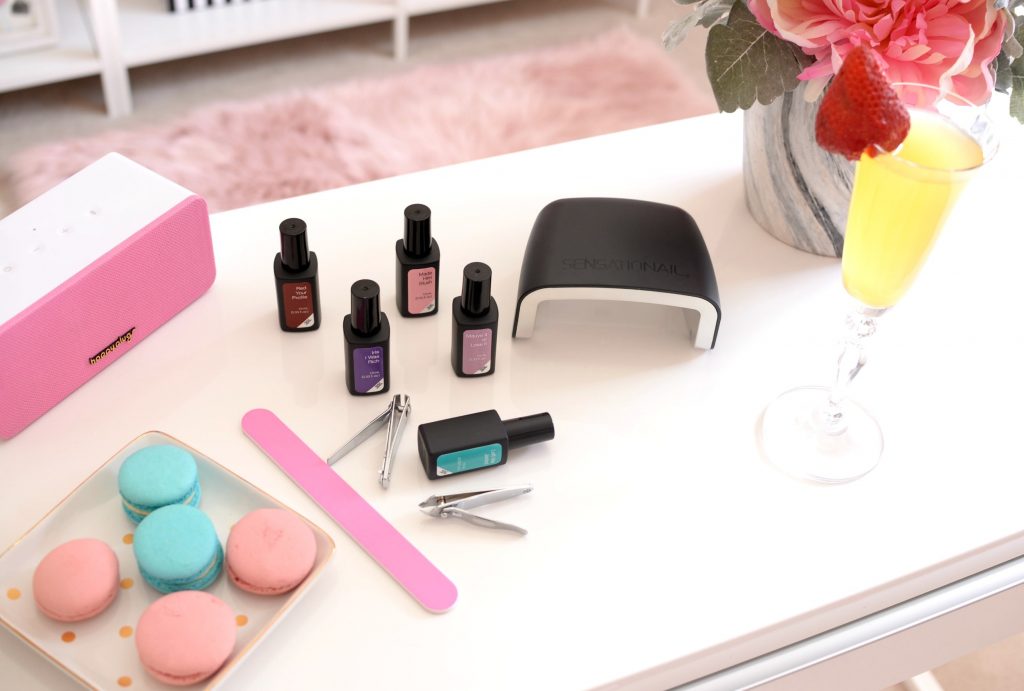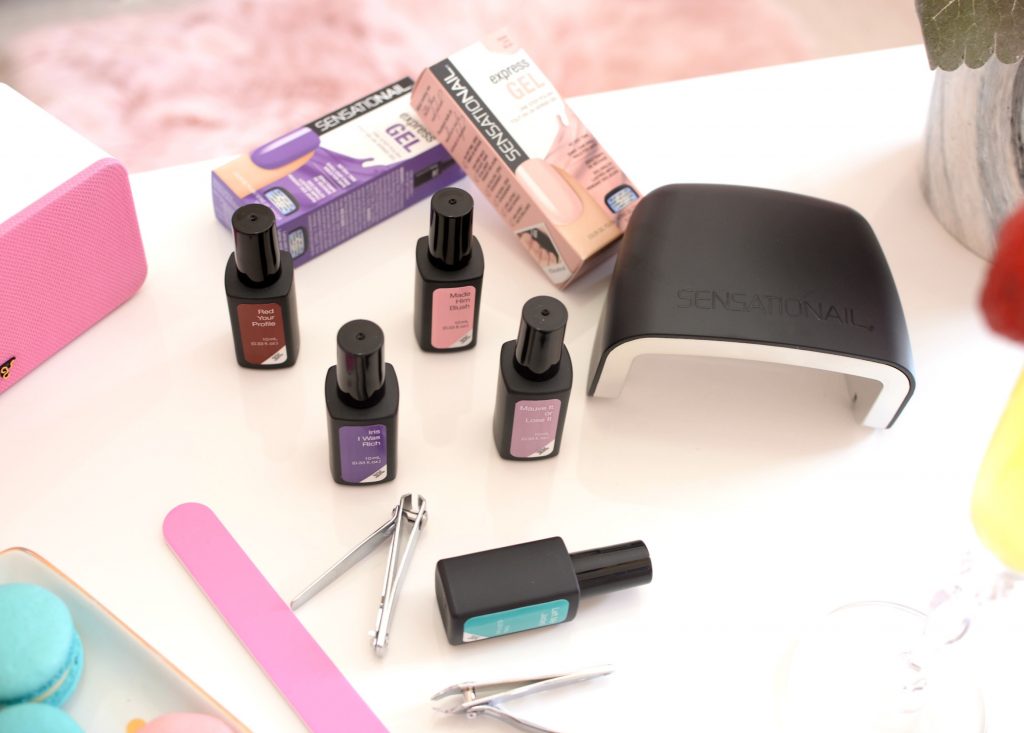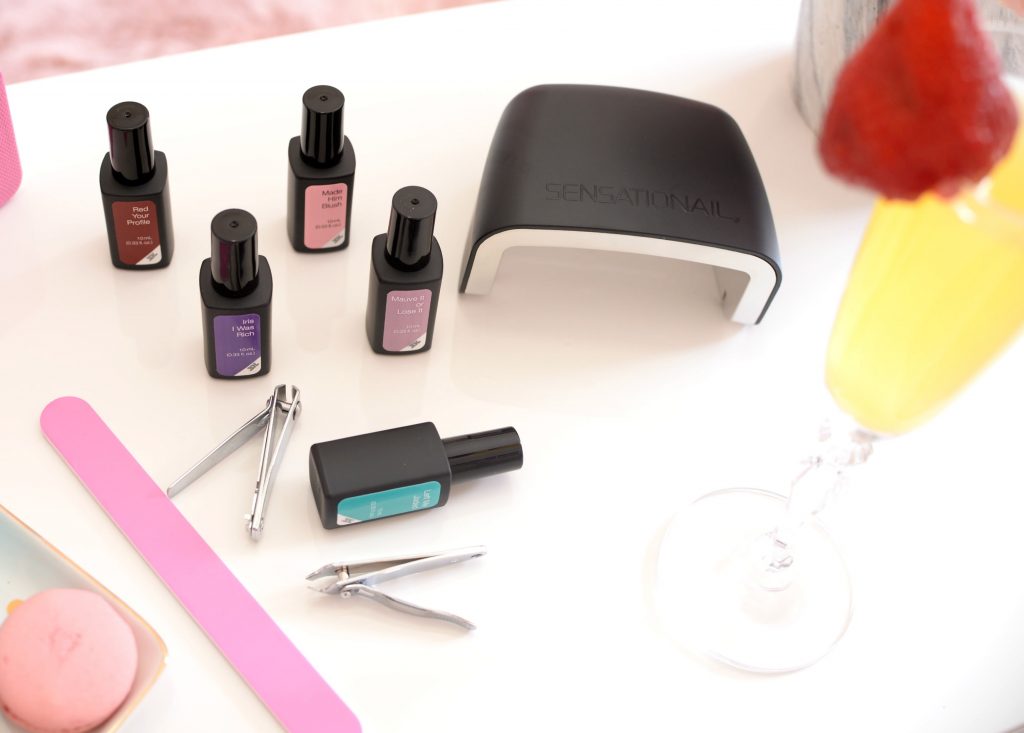 To start, buff and cleanse each nail with nail polish remover to ensure a clean nail bed of dirt and oil. Apply the Express Gel Color Gel Polish in thin coats to each one of your nails, as you normally would. Place your fingers under the SensatioNail LED light and wait for it to automatically turn off once cured. If you're polish appears a little streaky, uneven or too transparent, go ahead and apply a second coat and re-cure it.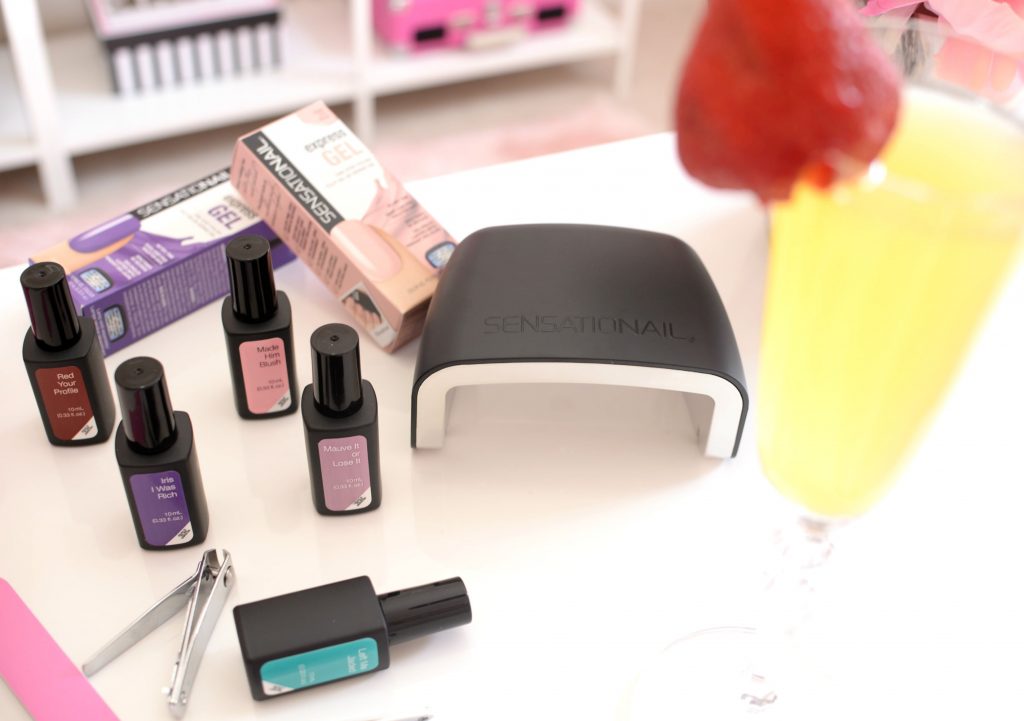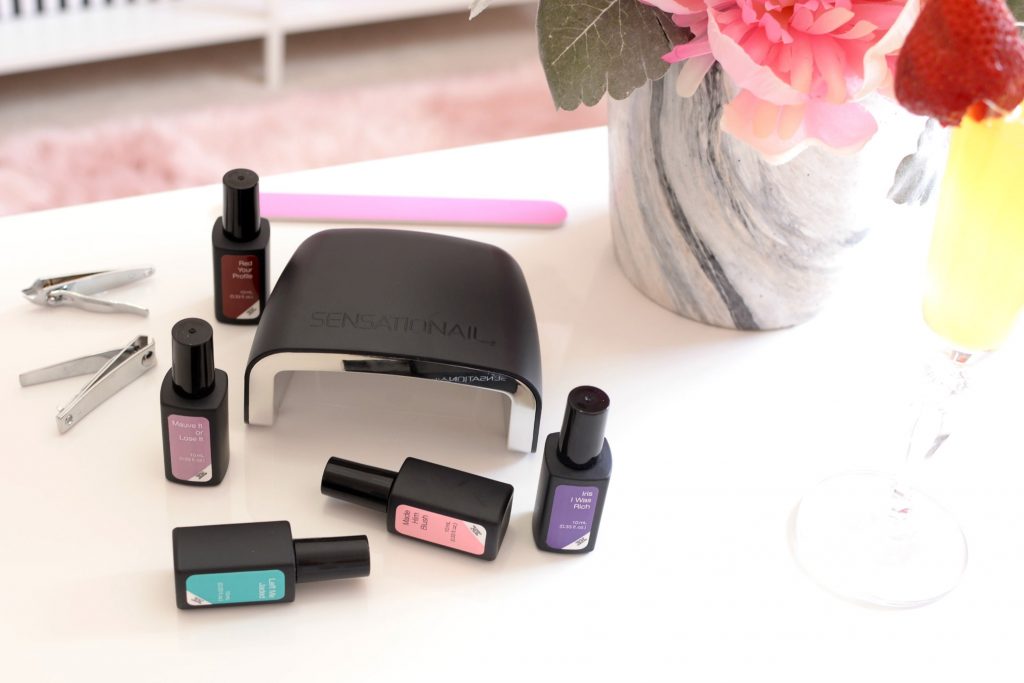 SensatioNail Express Gel is a remarkable little portable at-home gel system. I love that it's a one-step system and that I don't have to wait forever for my nails to dry. Paint, cure and go… it's that easy. The polish does have a slightly thicker formula than a traditional nail polish, but is extremely easy to work with and achieve true colour payoff in a single swipe. It provides a resilient mirror, ultra-shiny finish that lasts a solid 8+ days without chipping or fading. It stays incredibly glossy, smooth and vibrant even through spring cleaning with harsh chemicals and daily soaks in the tub. It retails for $59.99 and each polish is sold individually for $13.