One of my favourite things about being a blogger is finding unique, Canadian made business and products to support. Renaissance Red is a brand new sexy, Canadian skincare line that reflects the women of today, having power and is passionate in everything she does. The colour red has its importance in the world, such as the red carpet, red letter day, the highest arc in the rainbow and is now found in your skincare products. Renaissance Red is derived from a unique organic triple red berry complex, "buraslin", which is not to be found in any other skincare line across the globe. It's loaded with Lingonberry which contains a high amount of fatty acids that will help to attack pollutants, speeds up cell renewal and aids in inflammation. The Canadian Raspberry features the highest amount of anti-oxidants which helps repair skin along with skin whitening properties. Finally, found deep in the rain forest of Central America is the Buriti berry which helps to soothe, repair and protect collagen, reducing the appearance of fine lines and wrinkles.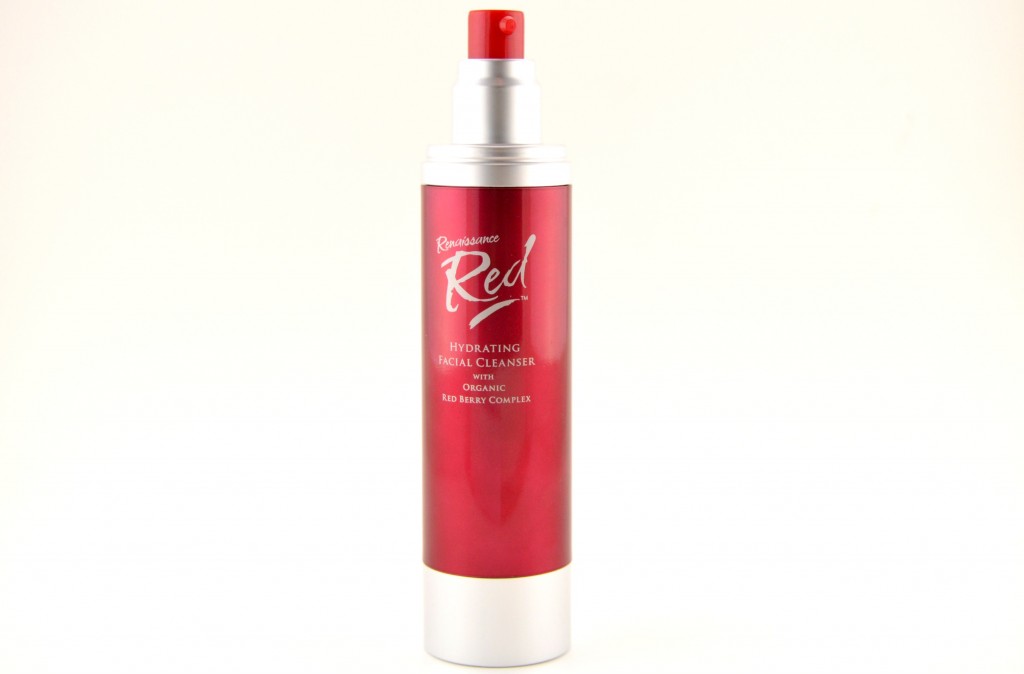 Renaissance Red Hydrating Facial Cleanser is a soap free cleanser that contains a unique triple red berry complex, Buraslin, that helps to protect DNA, promotes cell growth, repairs skin and scar tissue and aids in skin whitening. It features several beneficial ingredients including jojoba that helps to balance the natural oil production in the skin, rosehip seed oil to help repair capillary damage and increase collagen and elasticity, while addressing hyper-pigmentation, rose flower water to help tone the skin and grapeseed, white & green tea, olive leaf extracts to help calm and soothe the skin.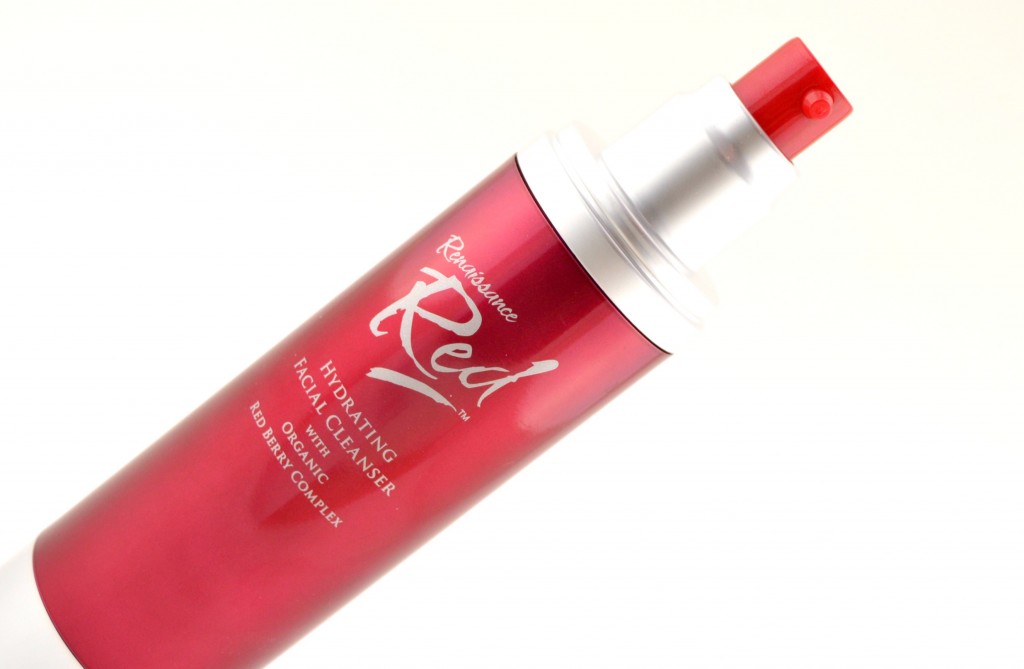 Renaissance Red Hydrating Facial Cleanser has a thin, rich, white formula that applies to the skin with ease and has a creamy, lotion texture to it. You start by dampening your face, then apply a few pumps into the palm of your hand and massage into the skin before rinsing. It will remove all dirt, excess oil and even makeup with its gentle, cream like formula. It adds natural moisture back into the skin and is safe enough even on the most sensitive skin, without stripping it of its natural oils. It leaves skin super clean, soft, subtle and highly hydrated. It has a fresh and awaking rose scent that isn't too overpowering.


I've been using Renaissance Red Hydrating Facial Cleanser for the past few weeks and I really can't believe how easy and effective it is. So many brands claim their facial cleanser removes makeup, but that just isn't the case. I always feel the need to remove all cosmetics before washing, that was before I starting using this facial cleanser. It removes everything and I mean everything. This is not only a facial cleanser but a makeup remover too, a 2-in-1 product if you ask me? It's so hydrating that I've actually been using less daily moisturizers because of it. It leaves my skin feeling smoother, cleaner and with less breakouts. It retails for $29.99 for 100ml.