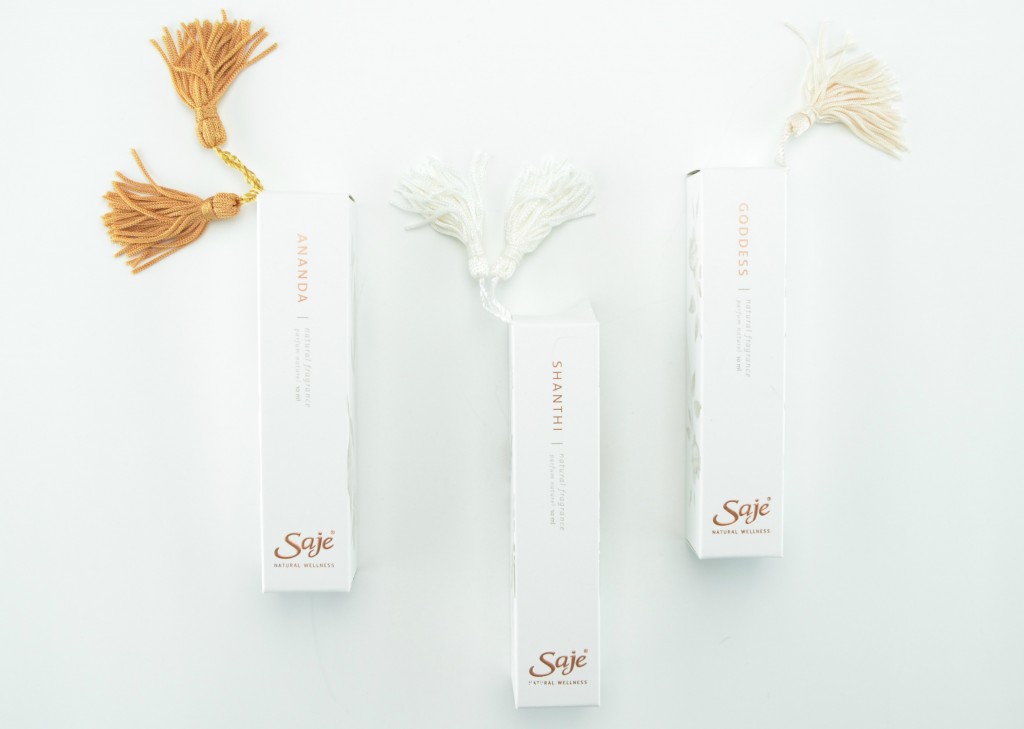 Five Blends. Five Gems. Five Ways to Smell Marvellous
Saje Natural Wellness was founded in BC by Jean-Pierre LeBlanc and Kate Ross LeBlanc to help connect people to the healing powers of plants. All Saje products contain plant-derived essential oils and pure ingredients straight from renewable resources and nature and provides therapeutic and remedial benefits. Each product is not only environmentally friendly, but is healthy and supportive of the body's natural breathing, living and healing functions. They offer a large and unique product line featuring essential oils, natural remedies, skin care, lotions, bath salts, deodorant, soap, lip balm, air purifiers, diffusers, candles and wellness kits.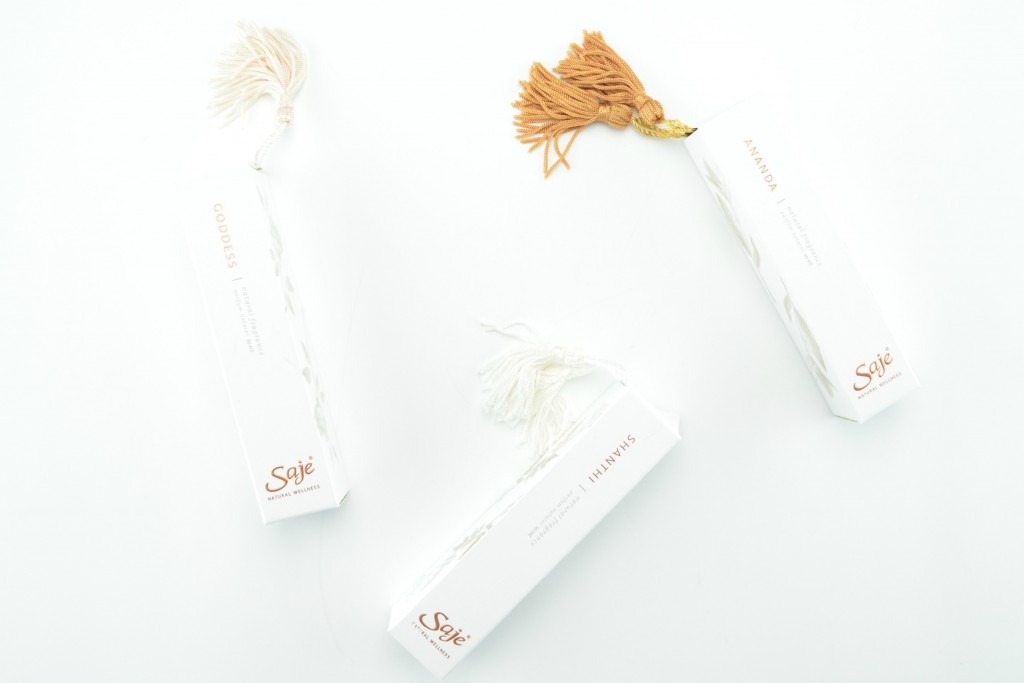 With all the holiday parties we'll be attending this month, we not only want to smell good, but feel good also. Saje Natural Wellness offers 5 plant based perfumes this holiday season, cause smelling great and feeling good goes hand in hand. Each scent features its own unique gemstone rollerball that not only has healing benefits of aromatheraphy, but has an alluring fragrance to it. Each rollerball perfume comes with a faux silk drawstring bag with tassel that matches the stunning gemstone and an insert card describing its unique properties. It's made with essential oils to help the immune system while synthetic perfumes depress it. The collection features 2 new scents, Shanthi and Ananda along with 3 cult favourites, Yoga, Tantra and Goddess.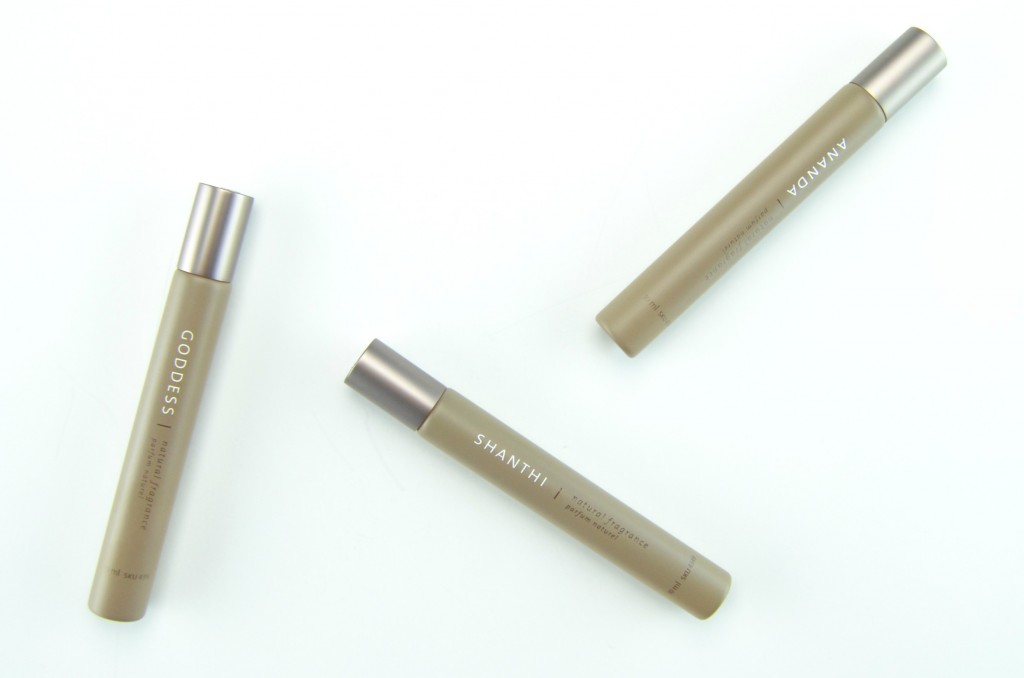 Saje Natural Wellness Shanthi Perfume is based around the white marble gemstone to offer you serene and tranquility. Shanthi is the Sanskrit word for peace, and this beautiful, complex, balanced blend of rich flowers, herbs, spices and citruses is sweet and comforting, yet simultaneously exotic. It's formulated with jojoba seed oil and essential oils of jasmine, geranium, lemongrass, kaffir lime, sweet basil, cinnamon, nutmeg and black pepper. It has somewhat of a calming, peaceful and quietness about it that reminds me to be mindful of others. It has a very strong, rich, spicy scent to it that's perfect for cool winter nights.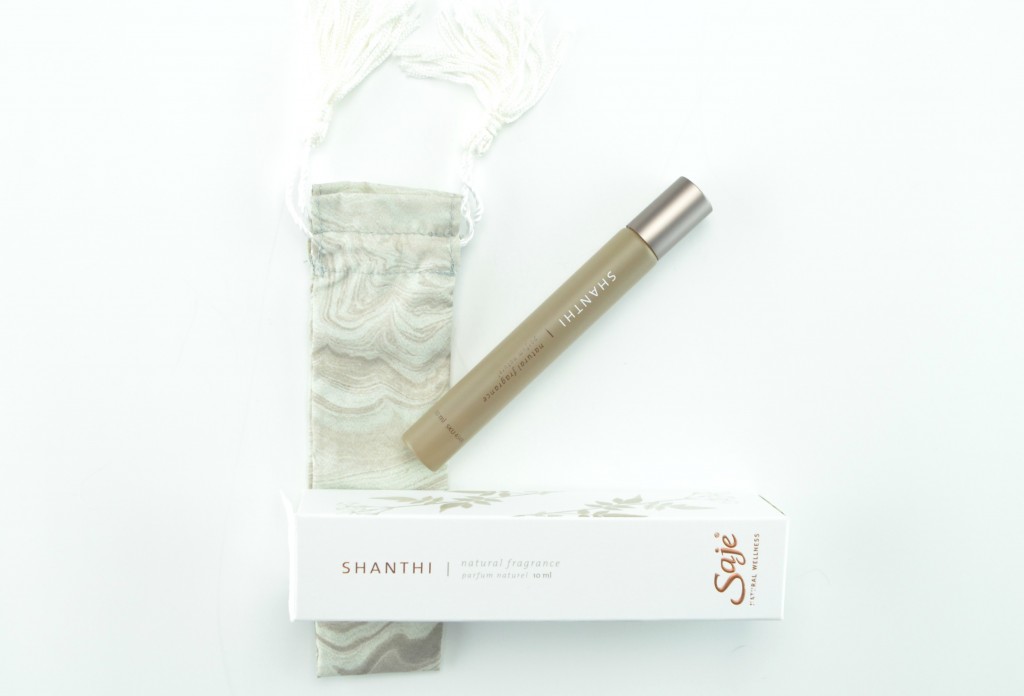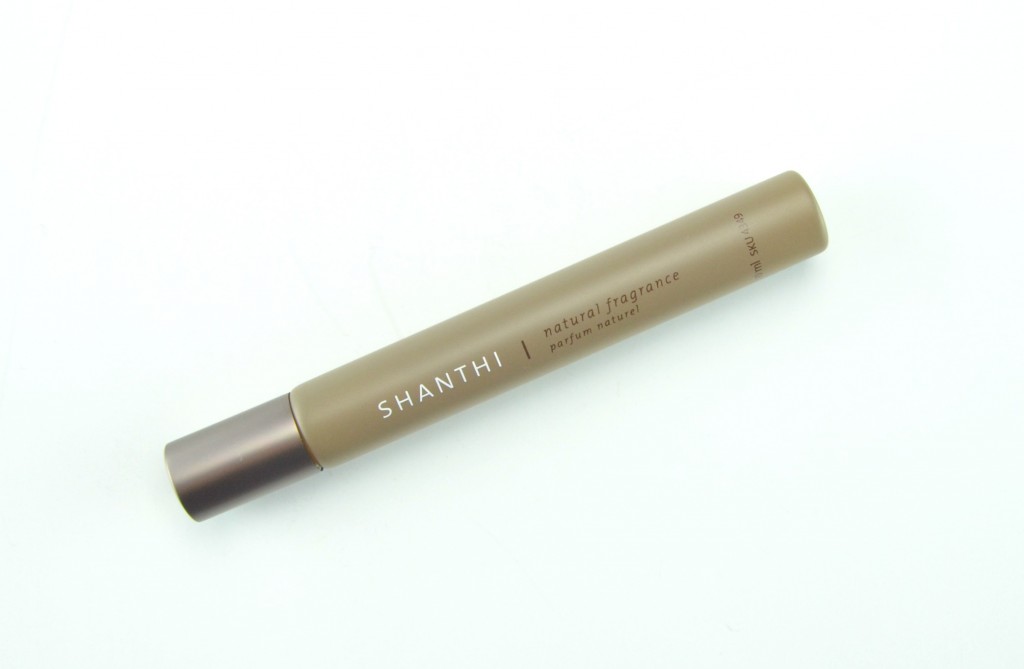 Saje Natural Wellness Ananda Perfume is based around the tiger's eye gemstone to provide you with confidence and make you feel more complete. Ananda is the Sankrit word for bliss, happiness and joy, and this perfume features cleansing sandalwood and juniper, sweet citruses and euphoric florals to help calm the mind and open up the heart. It's formulated with jojoba seed oil and essential oils of grapefruit, juniper berry, bergamot, ylang ylang, sandalwood and cananga. It has somewhat of a fruity scent with a mixture of florals that helps me rediscover my strengths and helps me release all judgement of others.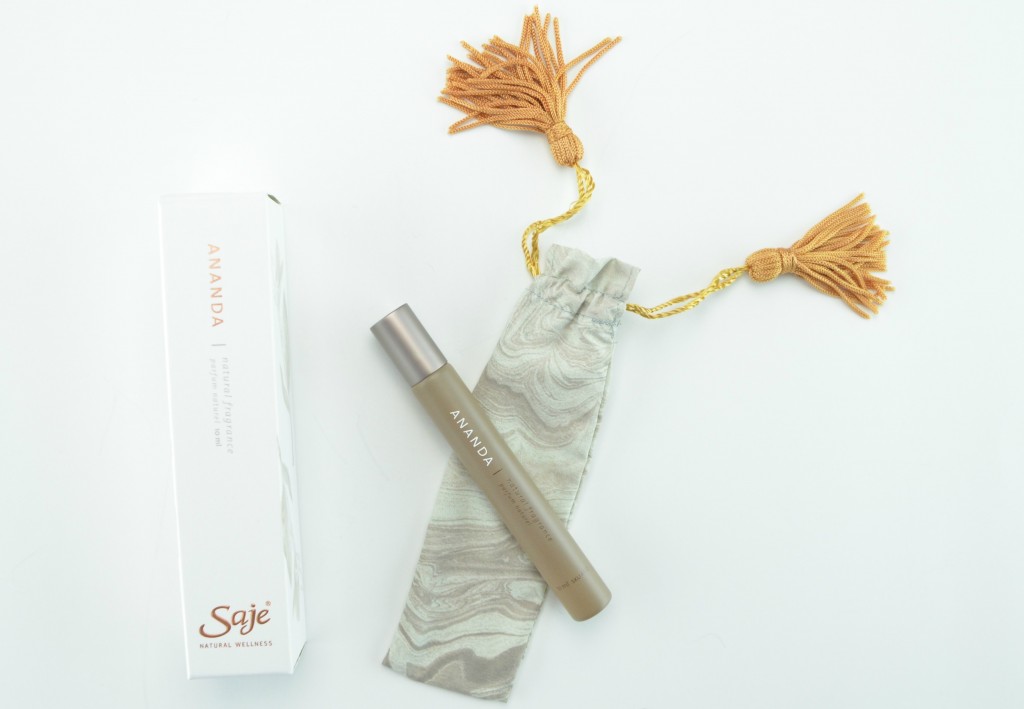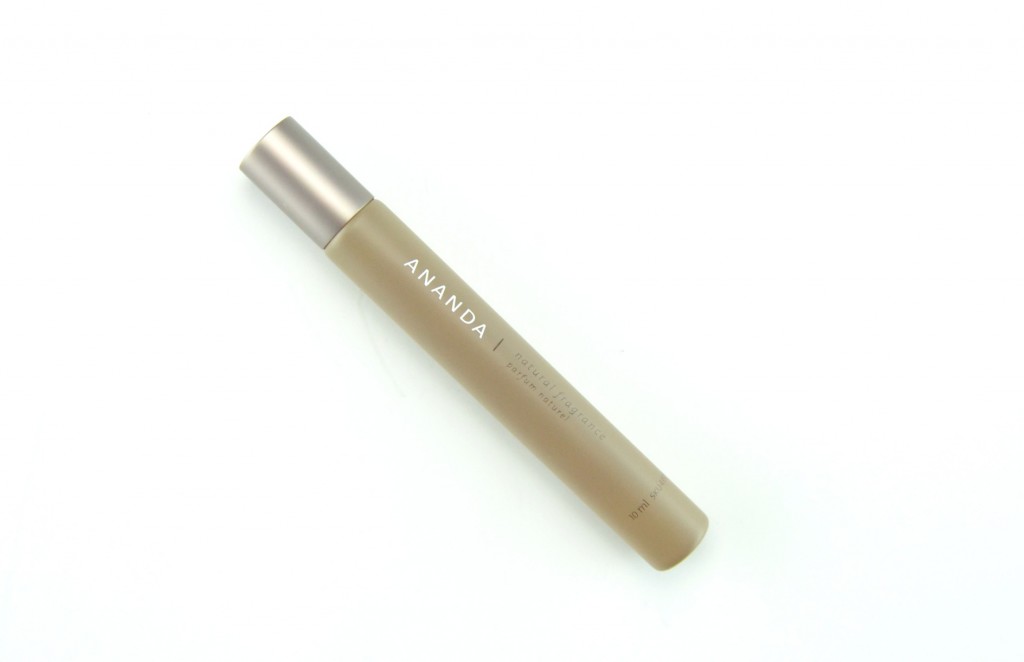 Saje Natural Wellness Goddess Perfume is based around the rose quartz to help bring out your ladylike side and let all that is good flow throughout. It's formulated with jojoba seed oil and essential oils of tangerine, neroli, jasmine, rose otto, ylang ylang, vanilla alcohol infusion and lime. Its mixture of sweet floral, uplifting citrus and rich vanilla help to connect you with your femininity. This is my favourite out of the 3 as it's extremely calming, almost spa like with the perfect balance of floral, fruits and vanilla.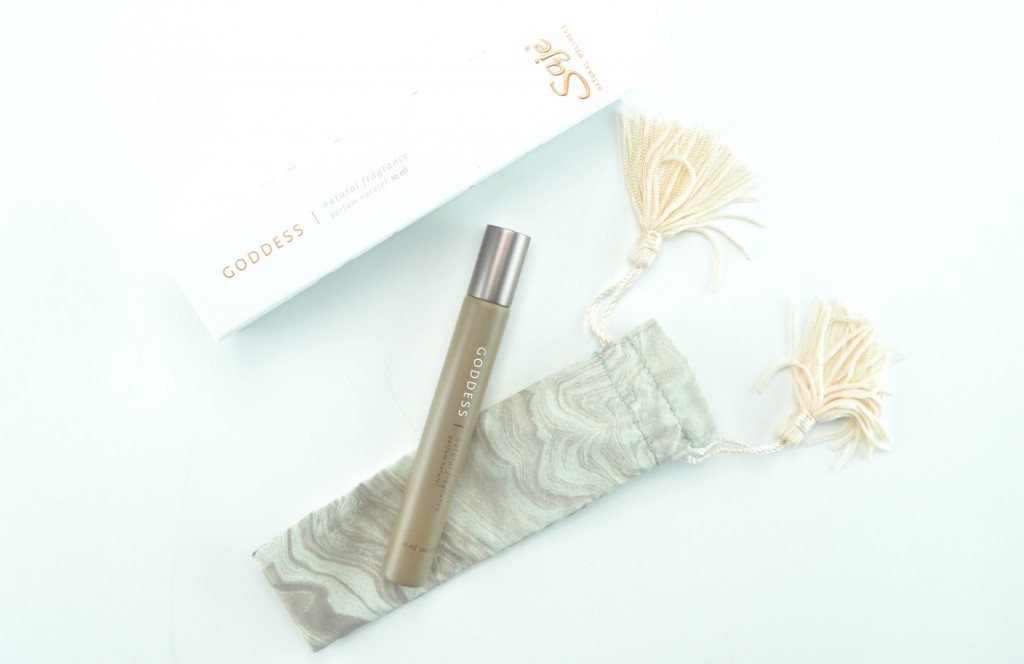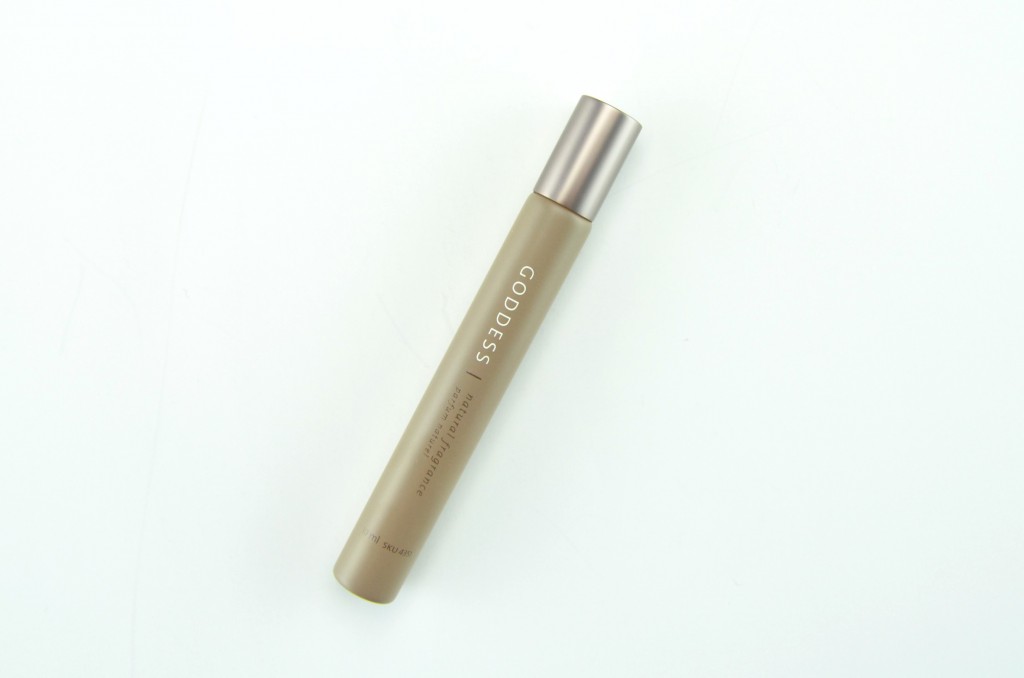 So many perfumes are no longer based in essential oils, smell somewhat artificial, and never last more than a few hours, but Saje perfumes are taking you back to the basics of fragrance with this innovated collection. Each perfume retails for $29.95 for 10ml at any of Saje's 16 retail stores nationwide, or online.