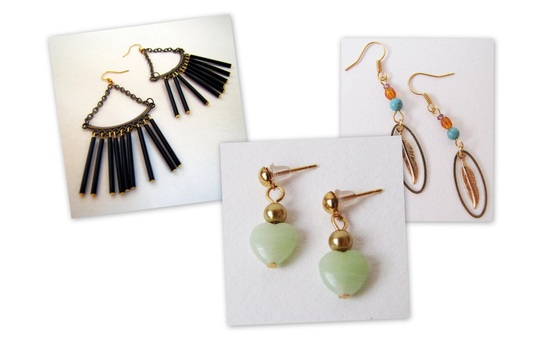 And the 3 lucky winners of the Southern Prairie earrings are………Karine Brunet, Janice Campbell & Stephanie Valentinetti. 
Karine Brunet left a comment saying "Pretty dress, I really like this necklace. I was visiting the page and I also love her flower etched heart locket & peacock earrings". 
Janice Campbell left a comment saying "The piece that I would love to win the most are the peacock feather earrings! So pretty!" 
Stephanie Valentinetti left a comment saying "I like the folk charm earrings". 
I teamed up with Rebecca Nolette from Montreal to showcase you 2 of her stunning necklaces. She designs and hand makes all the pieces for Southern Prairie! I showcased 2 of her different necklaces over the course of 4 days and 3 lucky ladies had the chance of winning 1 of 3 sets of earrings, designed by the one and only Rebecca by leaving a comment on Facebook with what piece(s) they love the most!
Check out my daily styles on Facebook here: