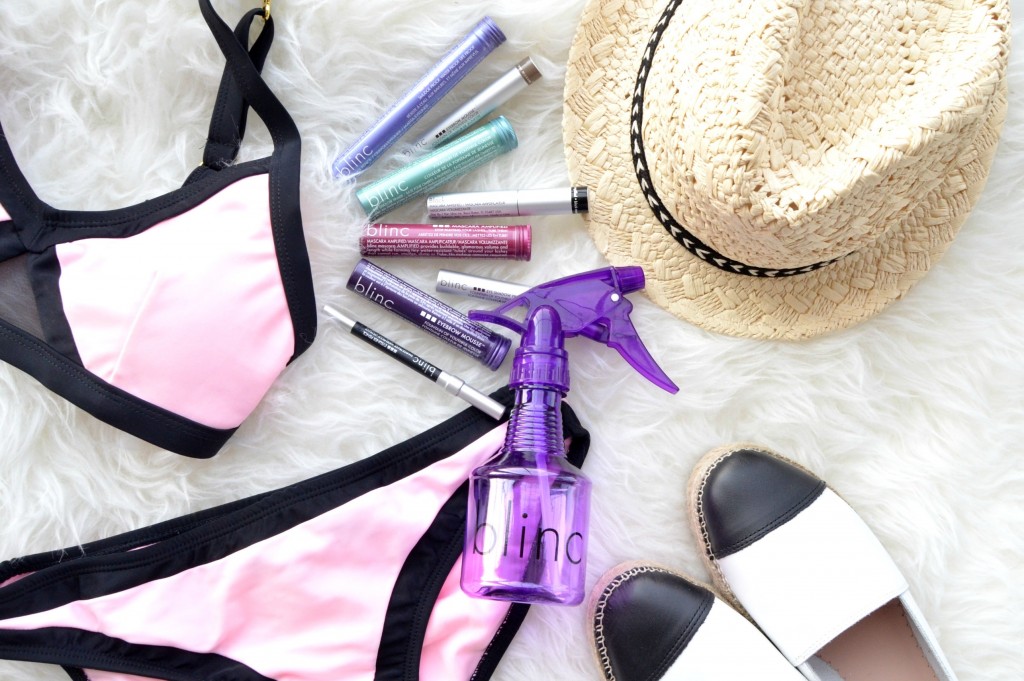 When the sweltering temperatures hit, we tend to become a hot, sweaty mess. Layers of foundation becomes cakey and blushes, bronzes and highlighters seem to just melt right off, leaving us to want to focus all our attention on our eyes. Eye makeup, in general, tends to perform better in warmer weather, as it's designed to last longer than your typical complexion enhancers. That being said, not all mascaras and eyeliners are created equally. When I heard about blinc, a brand that claims to be "life proof", meaning its smudge-proof, run-proof and flake proof, I knew it would be perfect for the hot summer months. Since this is my first time experimenting with the brand, and the first time featuring them on this fashion blog, the blinc Discovery Kit was the perfect option.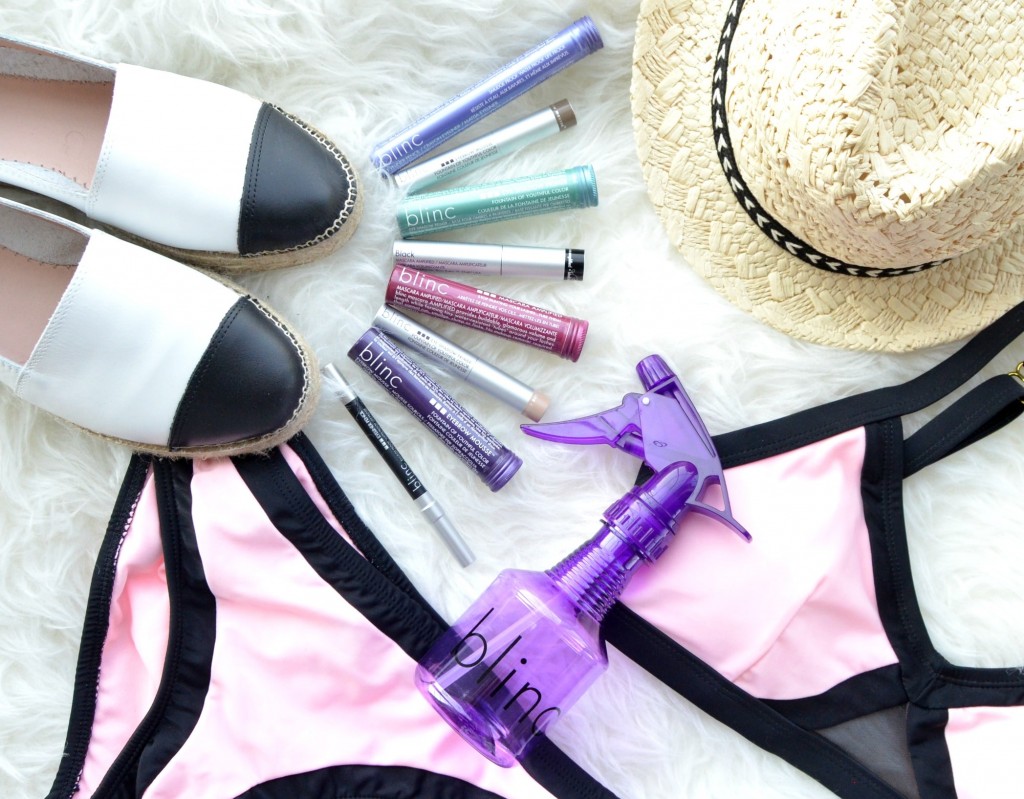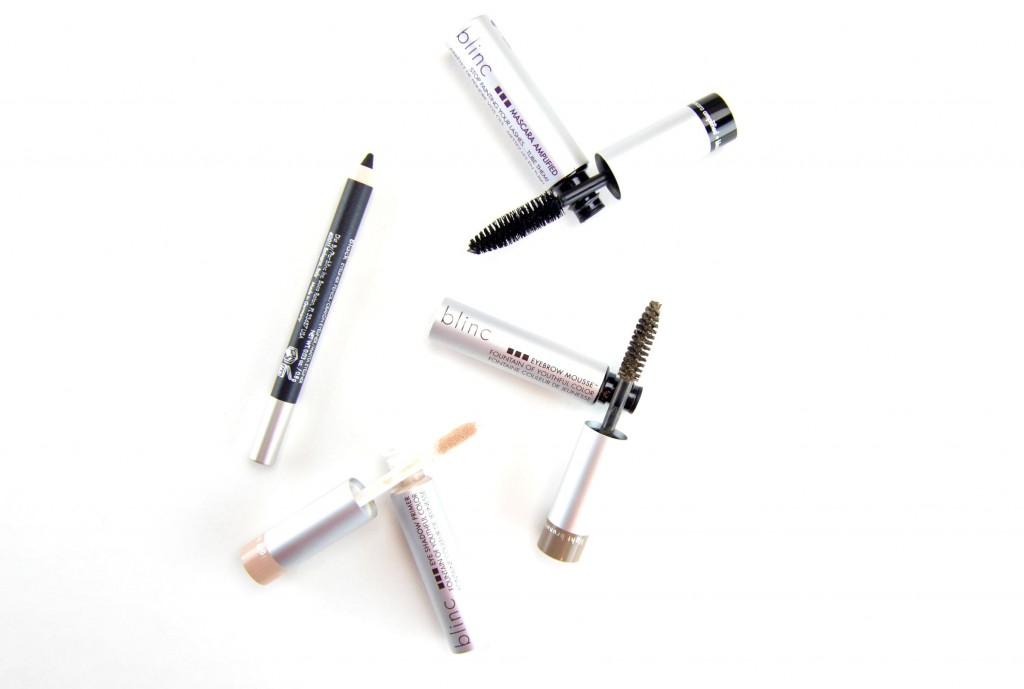 blinc Discovery Kit contains 4 mini size of some of their most popular and most important eye makeup essentials that you'll need to create that perfect eye this season. Mascara is only as good as the brows and lids it's paired with, so if you have oily, greasy lids and sweaty, sparse brows, the entire eye look will appear a mess. Not only does this kit come with 4 must-have eye products, each product is housed in the most adorable and colourful tube packaging. Although I don't think I'd ever place each product back into these tubes, I like the idea of it. It gives a uniqueness to the brand and offers a fun and whimsically touch.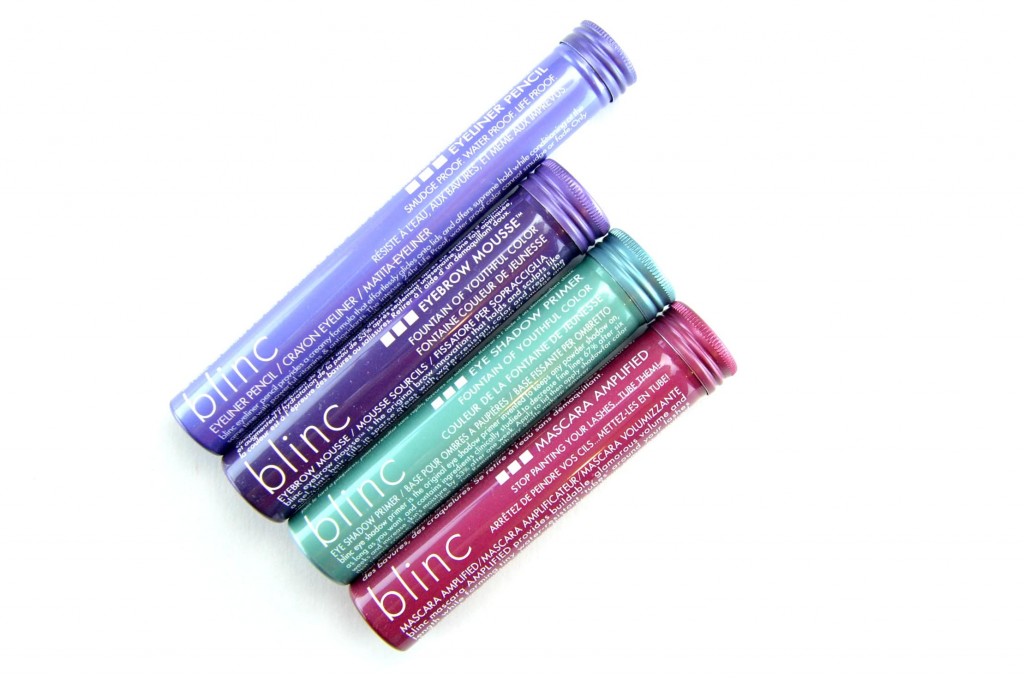 blinc Discovery Kit comes with their famous blinc Mascara Amplified, promised to rebuild length and volume, while coating each lash with full-on colour, blinc Eyeliner Pencil in Black, designed to offer a smooth application process, while providing bold, intense colour that doesn't fade, blinc Eye Shadow Primer in Light Tone, to help ensure your eyeshadow stays put without creasing or fading, while keeping the lid moisturized, which can help reduce wrinkles over time and increase hydration, along with blinc Eyebrow Mousse in Light Brown, to help slightly tint your brows with a gel-like texture, while holding brows in place, filling in sparse areas and moisturizing each hair with its unique waterproof formula.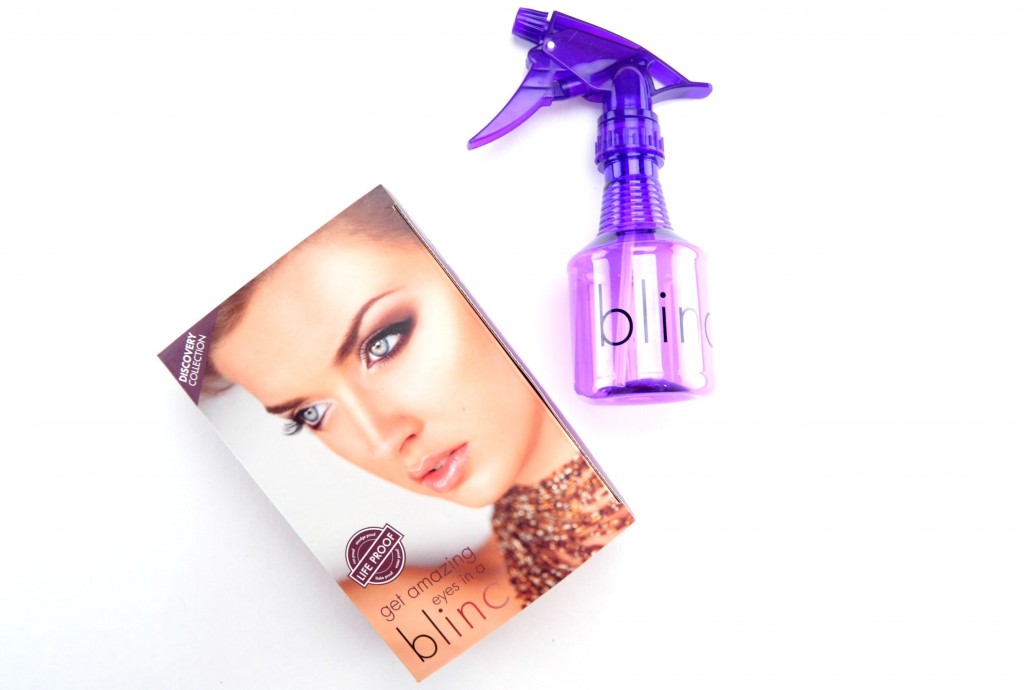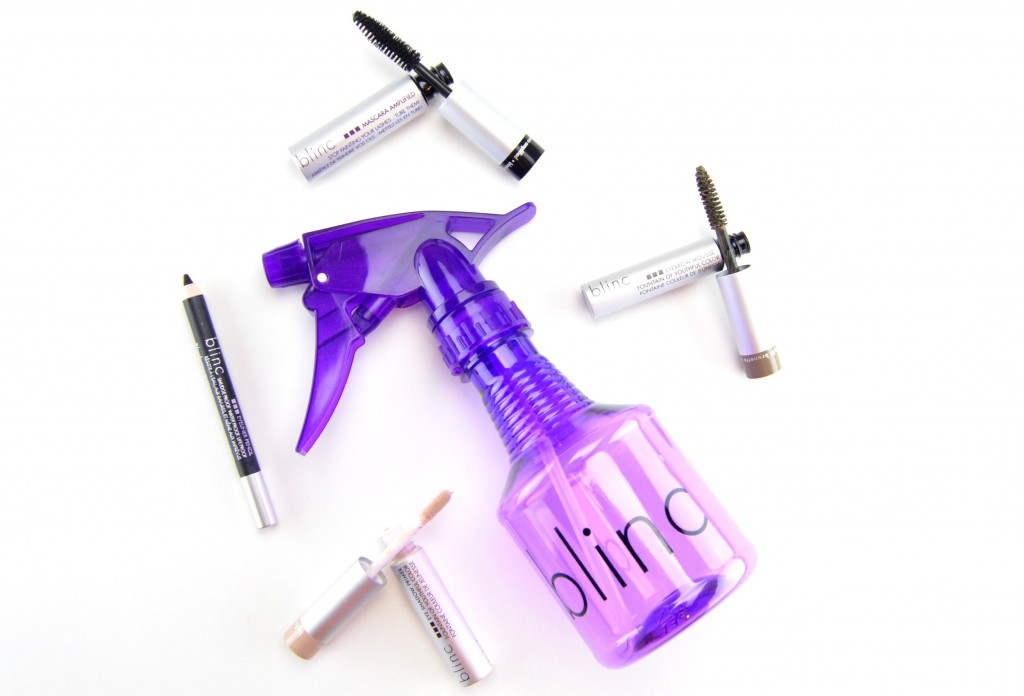 blinc Mascara Amplified is a unique tube-forming, water-resistant mascara that features an innovated, slightly drier formula that actually helps to apply more product than your traditional mascara. This allows you to create buildable, both volume and length, which never becomes clumpy or spider-like, no matter how many coats you apply. Achieve glamorous and thick lashes that stay put the entire day without smudging, flaking or running down your face.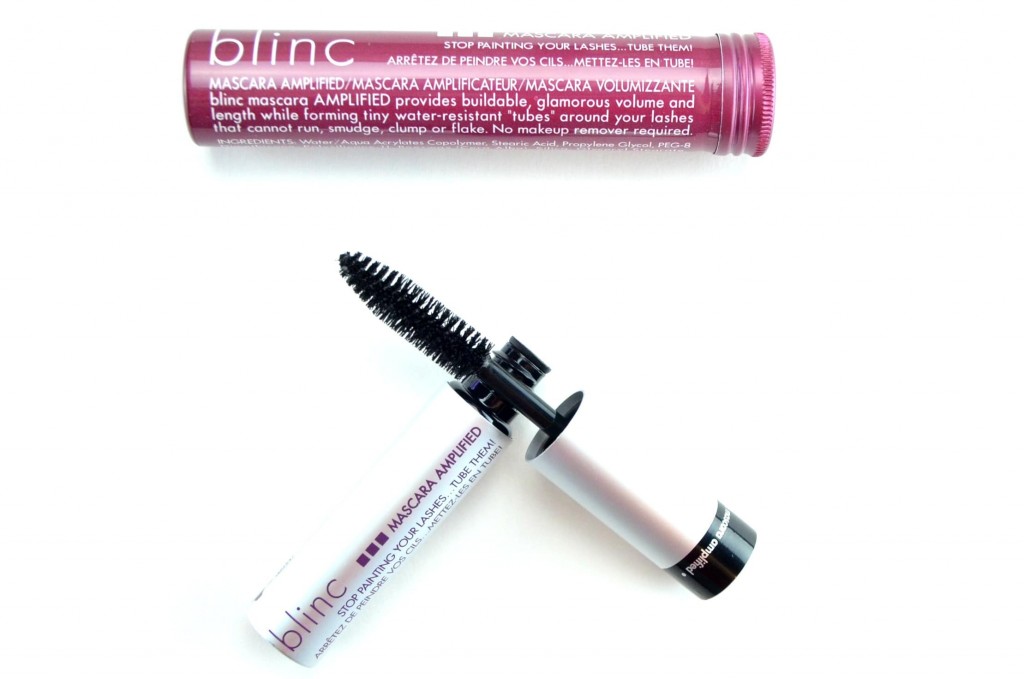 There's nothing I hate more than running late for an important meeting, event or date and showing up with dark, black rings around my eyes, aka raccoon eyes. For a girl who only wears water-proof mascara, so I can avoid this situation at all costs, I find a lot of brands quite drying, clumpy and annoying. The blinc Mascara Amplified doesn't have as wet of a formula as other mascara, paired with its unique tube-like formula that clings onto each and every single hair, it allows me to easily and effortlessly apply as many layers as I like, even after it's set and dry, without the fear of it getting clumpy. This is one long-lasting mascara, I can easily go the entire day, even in the heat, without the fear of it smearing, smudging or flaking. I thought because of this water-proof and long-lasting formula, it was going to be a nightmare to remove at the end of the day, turns out, you only need a little bit of water and pressure to remove it. The only downside, it doesn't hold a curl.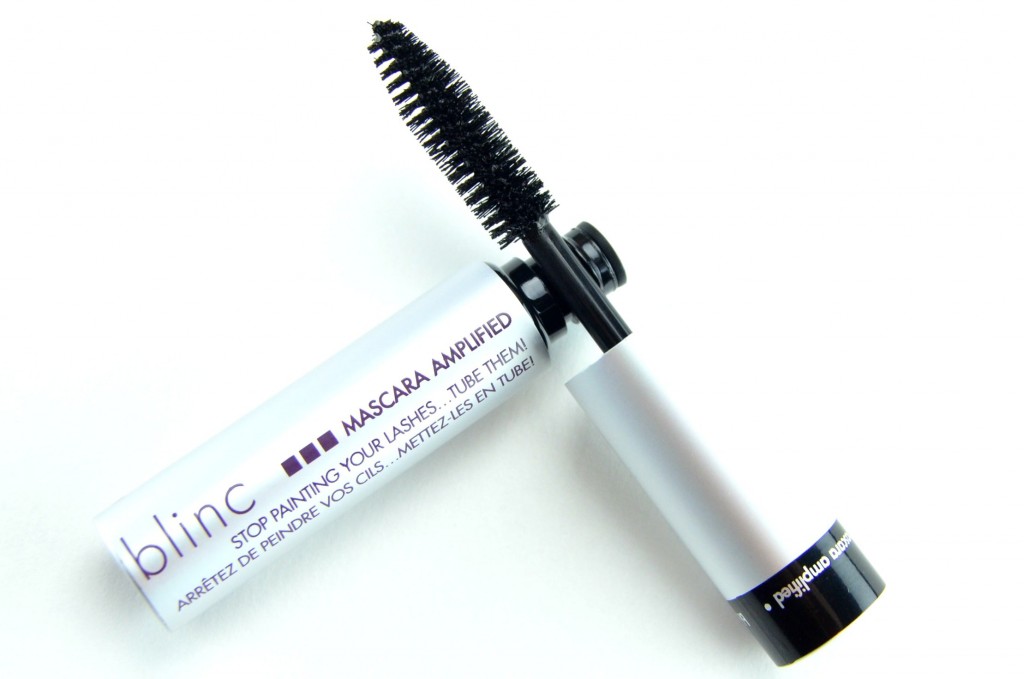 blinc Eyeliner Pencil in Black is not only one of the longest wearing pencils on the market today, thanks to its water-proof, smudge-proof and fade-proof, it's unique and innovated antioxidant and vitamin infused formula actually helps to condition, firm and treat the skin. It has a rich and creamy, slightly stiff and dry consistency, that glides onto the lid smoothly and easily without pulling or tugging on delicate lash line. It creates precise, clean, thin, crisp lines with an intensely pigmented, true to colour finish. Even though it sets and dries fairly quickly, you still have enough time to smudge and blend out for a softer, more romantic and smoky look. It can easily be removed at the end of the day with a gentle makeup remover.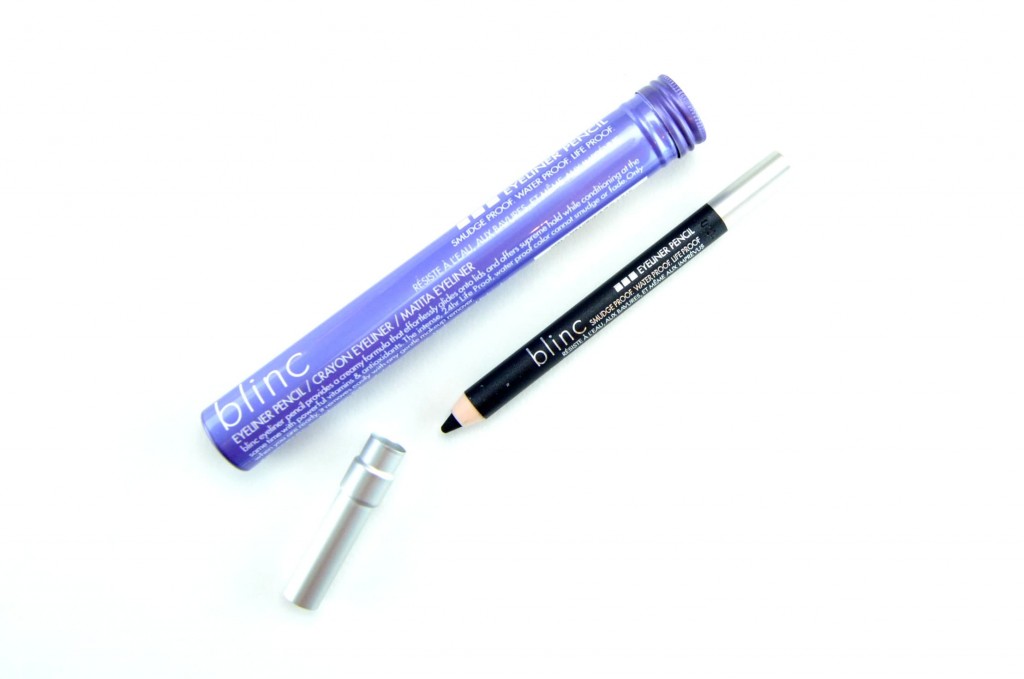 I tend to reach for liquid liners, but when I'm looking to tightline, I reach for a pencil. Since the blinc Eyeliner Pencil in Black is slightly stiffer than other pencils, I actually found I had more control over it and was able to get a perfectly thin line without it smearing onto the skin. It's extremely pigmented and seriously stays put in the tightline for upwards of 6 to 7 hours without smudging. I know this isn't all day wear, but if you've ever tightlined with traditional liners, you know its starts to fade after a few short hours. If you're using this to line your upper lid, I so no problem in it lasting the entire day.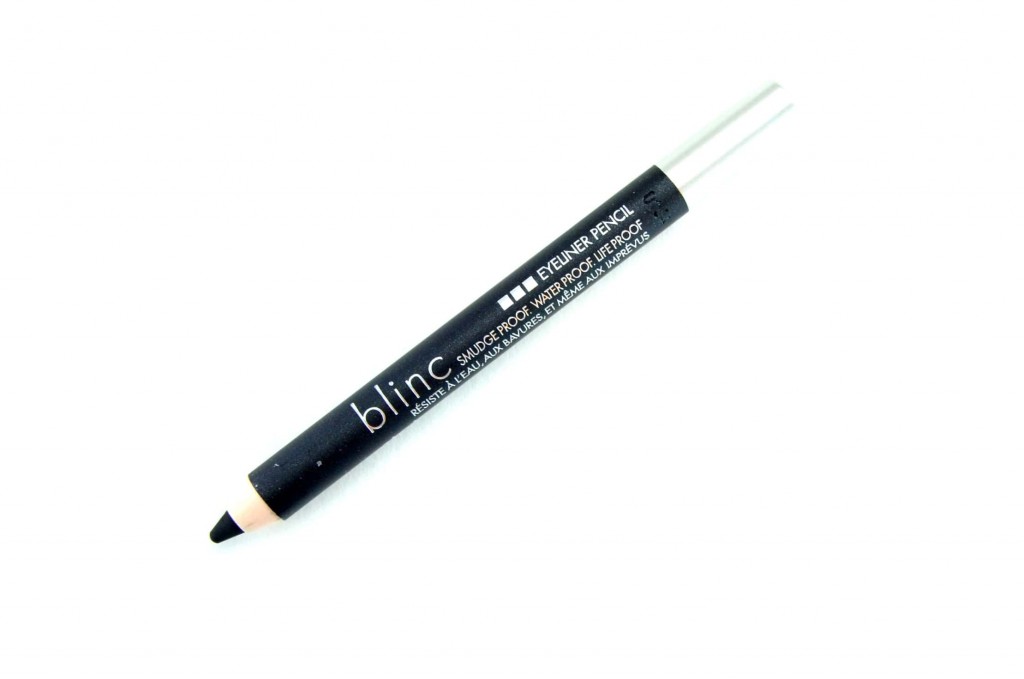 blinc Eye Shadow Primer in Light Tone is a full coverage eye primer that not only helps correct, conceal and fill in fine lines, it features anti-aging ingredients to help decrease fine lines and increase skin's moisture in as little as just one week. It helps to prep the eye for shadow, creating a perfect base for your eyeshadows to adhere to. Any powder shadow that's placed over top will last throughout the day without creasing, fading or smudging, no matter how much you sweat, get it wet or even if you have oily lids. It's easily removed at the end of the day with a little makeup remover.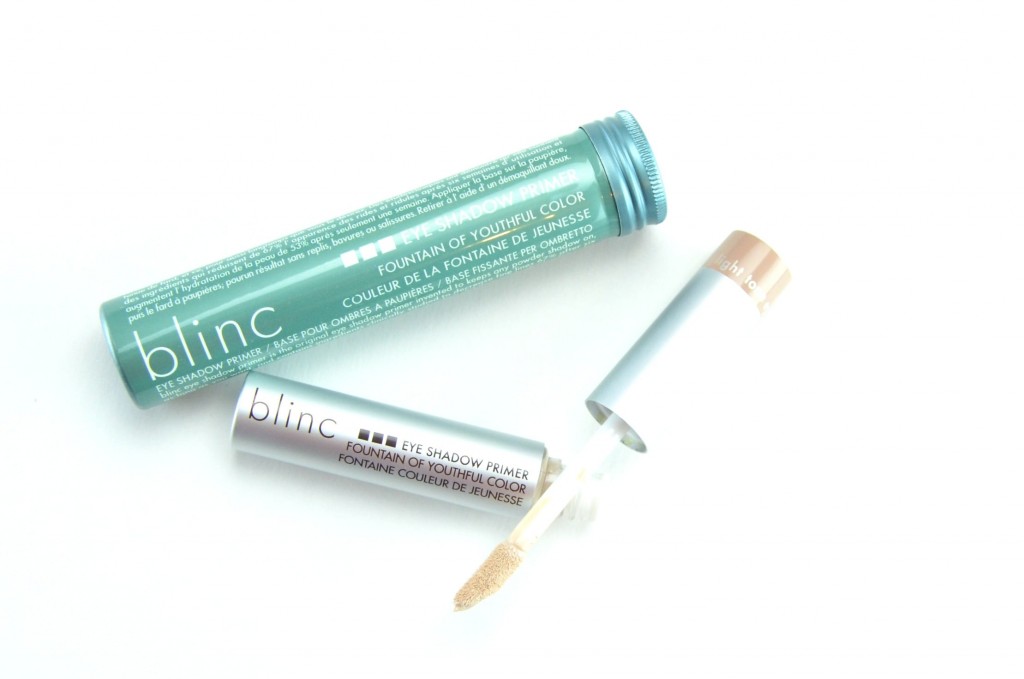 blinc Eye Shadow Primer in Light Tone does have a slight yellow-tone tint to it that instantly brightens up the lid area and eliminates any redness, darkness or discolouration. With only the smallest amount, and the use of my fingertip, I'm able to create a perfectly smooth base for my shadow. It helps my shadow glide on like butter and blends into the skin seamlessly without feeling heavy or greasy. It provides all day hold, we're talking 10+ hours of a crease-proof canvas.  Any shadow I apply overtop instantly becomes more vibrant and bold. An excellent primer, just as good as my beloved Urban Decay Eyeshadow Primer Potion.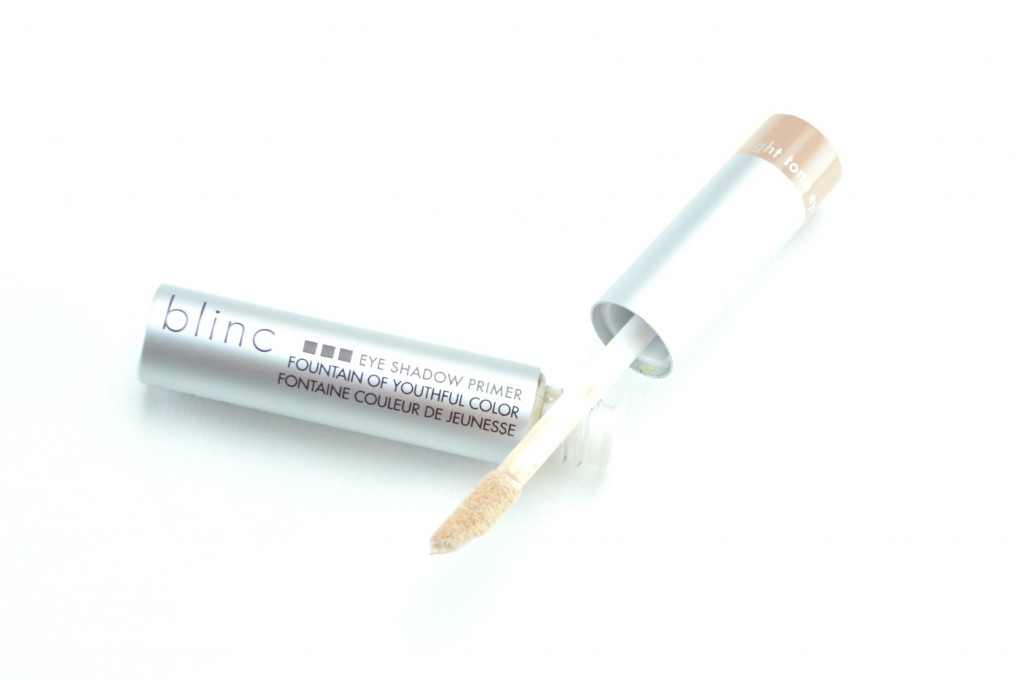 blinc Eyebrow Mousse in Light Brown is designed to give colour enhancing and moisturizing tint to the brows, along with a unique anti-aging treatment that goes deep down below your skin. It helps to fill in sparse brows to create a perfect brow and thanks to its water-resistant formula, it doesn't fade, smudge, or run down your face the entire day, even if you get them wet or in hot, sweating, harsh weather conditions.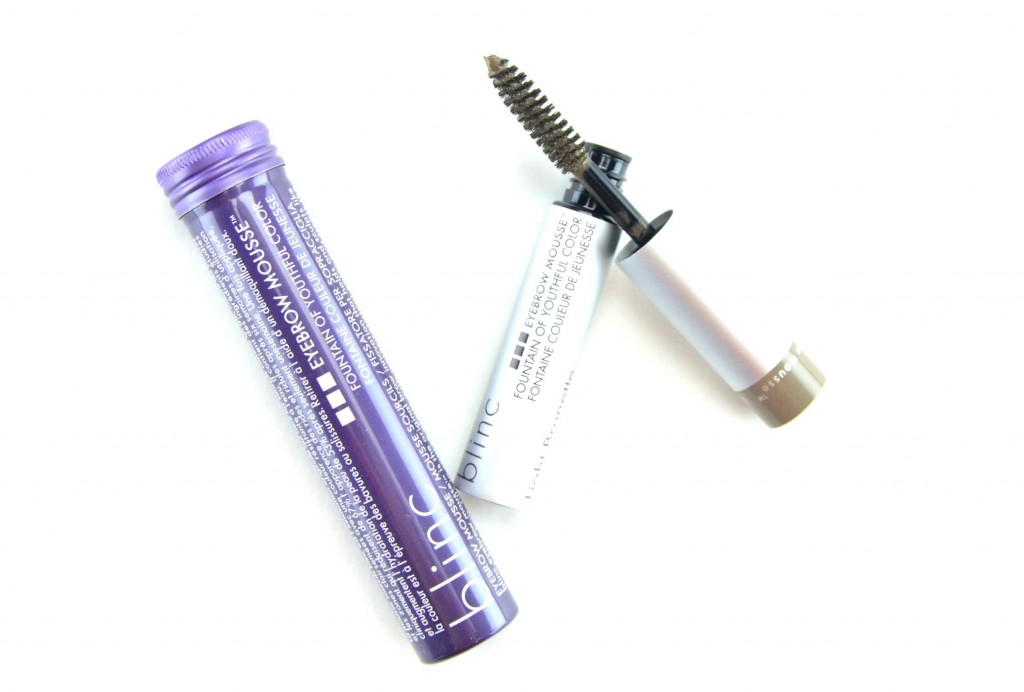 This blinc Eyebrow Mousse in Light Brown kinda reminds me of Benefit Gimme Brow that I've never really been a huge fan of. Don't get me wrong, I'm sure it's a perfectly fine product, I just never find myself reaching for it. Sadly to say, same with this brow gel, I guess I just prefer a powder? I found the brush to be too large for my brows, the colour was a little off and it didn't give the precise, define look I'm going for when getting my "brows on fleek". That being said, it does live up to its claim, it provides bold, vibrant colour that instantly tints the brows and stays put the entire day. I think if you have thicker, fuller brows, you might actually enjoy this. It creates an extremely flawless, soft and natural look without looking or feeling stiff or crunchy.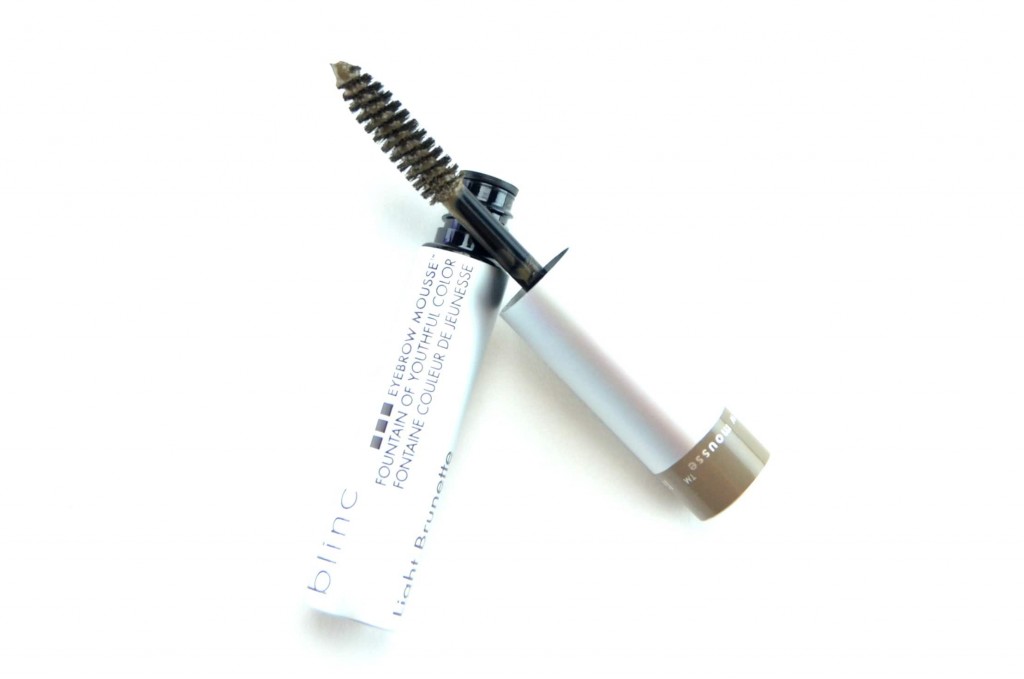 Overall, if you're looking to get your feet wet with blinc, this Discovery Kit is an excellent choice to start with. All 4 products are perfect for the summer heat and are totally "life-proof".