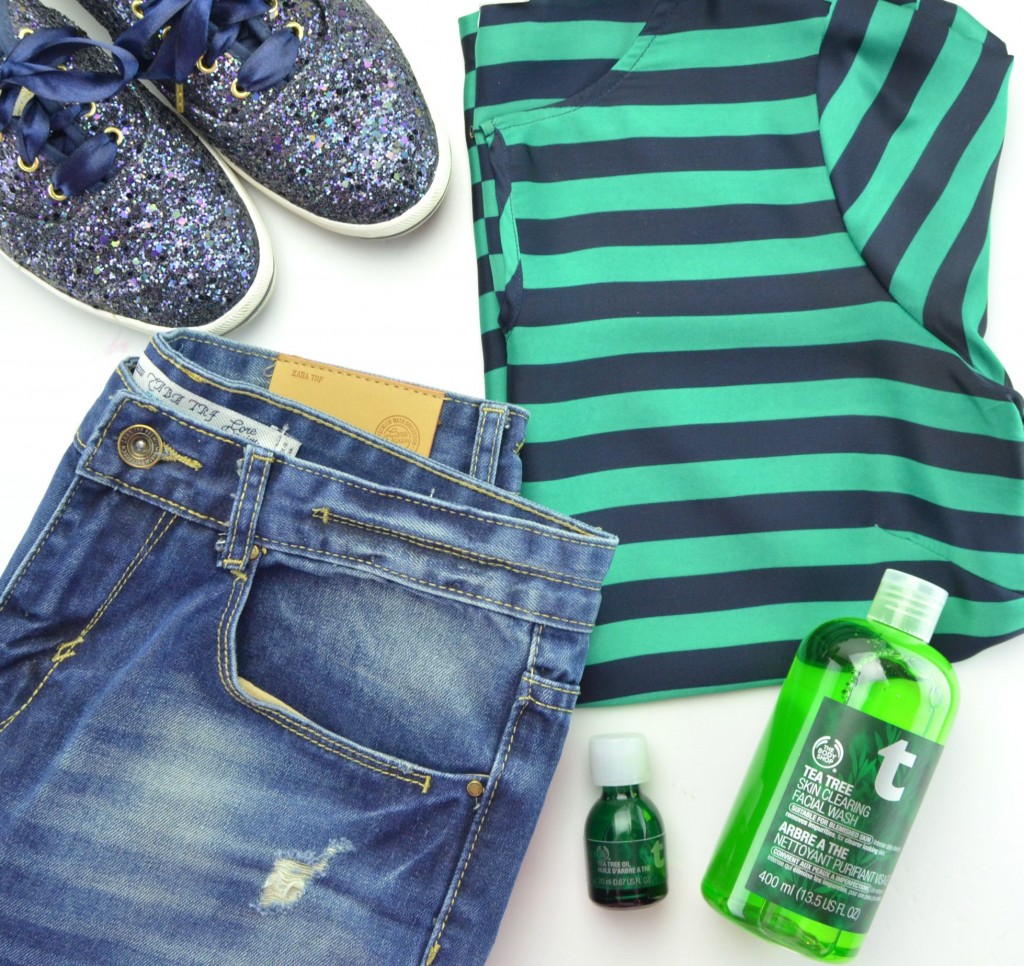 Clear Skin Superhero
Although some beauty trends come and go, precious gems that simply work and take the world by storm are here to stay. These star products quickly become a staple in one's beauty routine and something you can't live without. The Body Shop Tea Tree Oil is one of those must-have products and also one of their bestsellers. It celebrates its 20th anniversary this year with new bigger and better bottles. This potent purifying treatment targets blemishes for clearer-looking skin in no time. It's so powerful, you can actually feel it working. Tea Tree Oil is so potent that TBS has an entire line-up of products, from washes, treatments and even BB Creams designed to clear up breakouts. To celebrate their anniversary, it's launching 3 of their best-selling tea tree products in jumbo size packaging, the cleanser, toner and oil to help those with blemished skin. Now that's a reason to celebrate.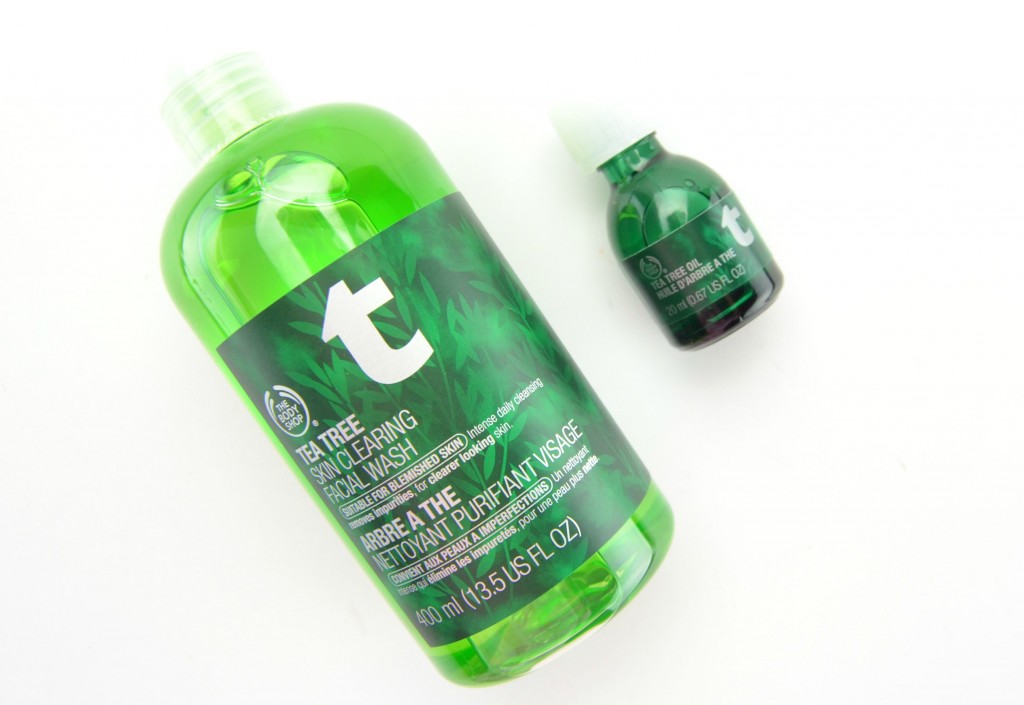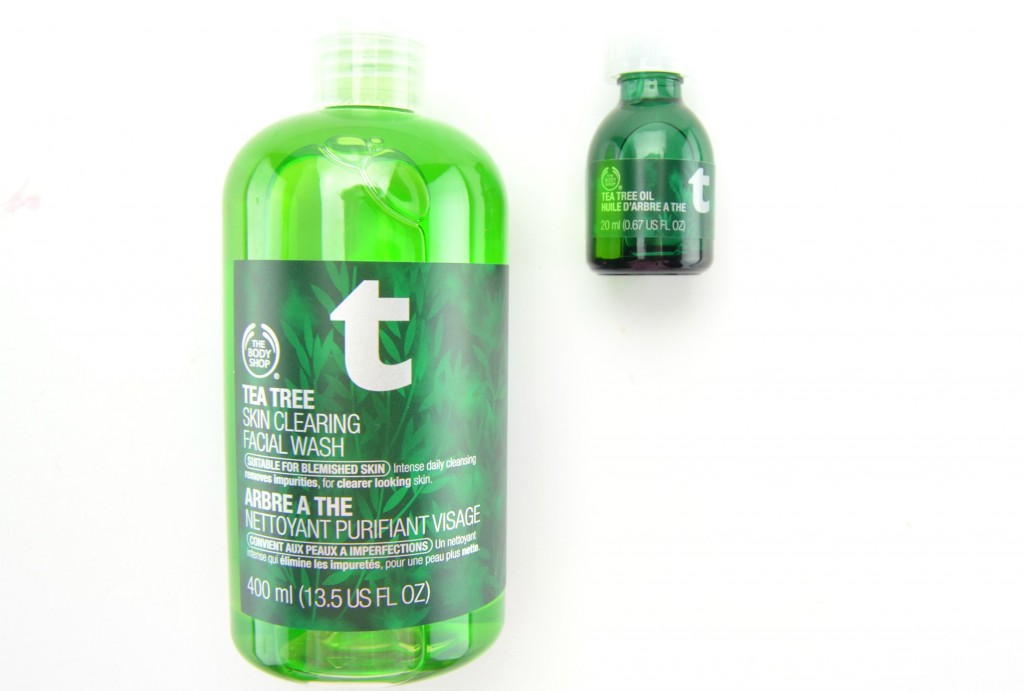 The Body Shop Tea Tree Oil Skin Clearing Facial Wash is a gel-based facial cleanser that helps prevent blemishes, by removing excess oil without over-drying the skin. It's enriched with Community Fair Trade Tea Tree Oil that helps to remove impurities and gently cleanse the skin. Not only is it clinically proven to give clear-looking skin, it is gentle enough to use daily.
The Body Shop Tea Tree Oil Skin Clearing Facial Wash has a lightweight, gel-like texture that applies effortlessly, without having to work it into a lather beforehand. It gently, yet effectively cleanses the skin by removing buildup of excessive oils and other impurities without stripping my skin of its natural oils or without drying it out. It comes to a decent lather, washes clean away, all while keeping my skin soft and smooth. It, of course, doesn't remove waterproof mascara or long-wearing foundation, but does a wonderful job at washing away all traces of makeup that my makeup remover may have missed. It also helps to soothe my dry, irritated skin and reduce redness. It leaves my skin feeling squeaky clean, hydrated and calm. It mattifies the skin for a shine-free finish without feeling tight or dry. Although it does have a strong tea tree smell, it actually leaves my skin feeling incredibly refreshed. New limited edition super-size bottle retails for $20 for 400ml.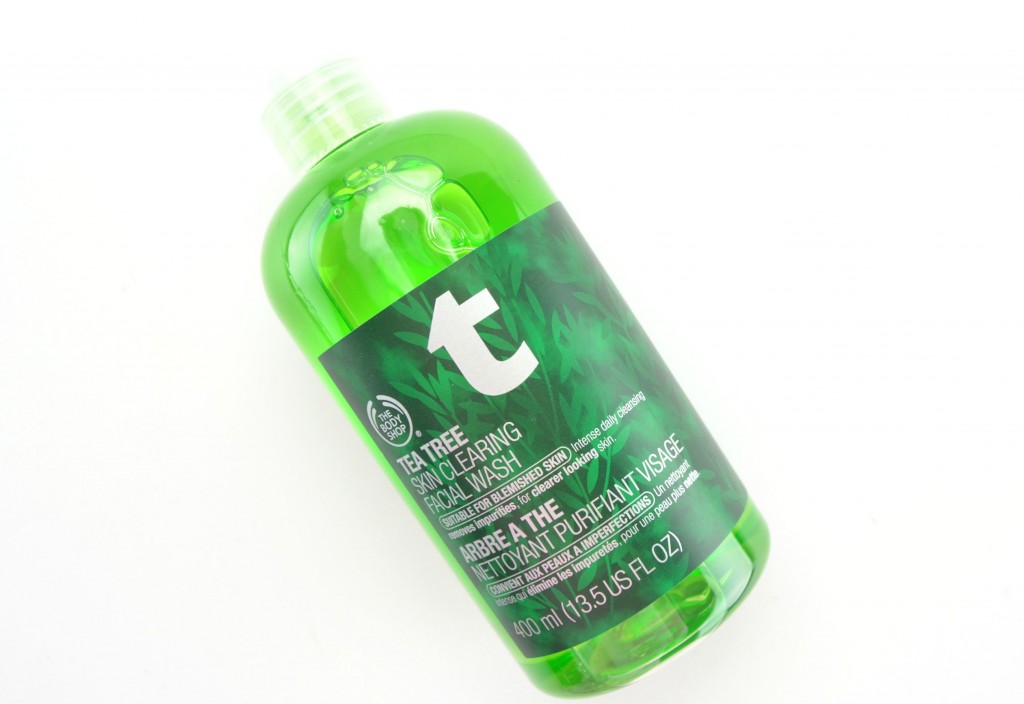 The Body Shop Tea Tree Oil is a natural solution for those looking for clearer skin. It not only helps to soothe acne blemished skin, it helps to combat existing blemishes for visibly clearer skin in as little as a week.
When I feel a pimple coming on, I apply a small drop of The Body Shop Tea Tree Oil to affected area and watch as it almost instantly clears up my blemish within a few short days. For those unfamiliar with the smell, it will take some time to get used to it, you'll immediately want to wash it off, but within a few short days, you'll be totally used to it. Although it's extremely tough on breakouts, it's gentle and safe enough to use daily. I noticed a significant improvement in my breakouts after only a few short days and it dries up small pimples fairly quickly. It retails for $20 for 20ml.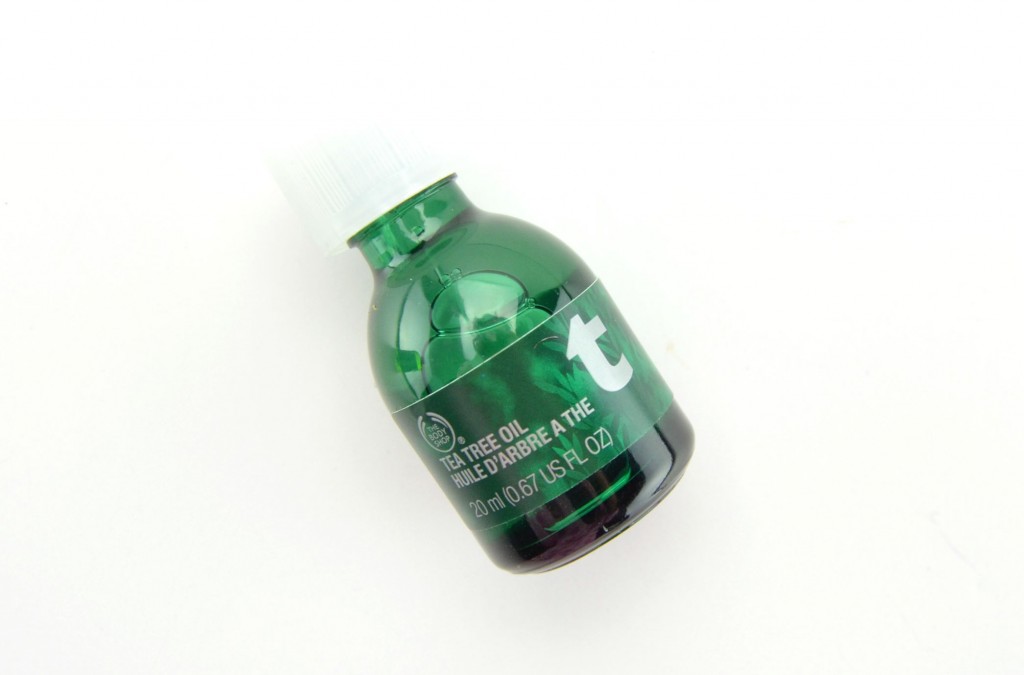 Also in the collection, is the super-size The Body Shop Tea Tree Oil Skin Clearing Toner which retails for $20 for 400ml.