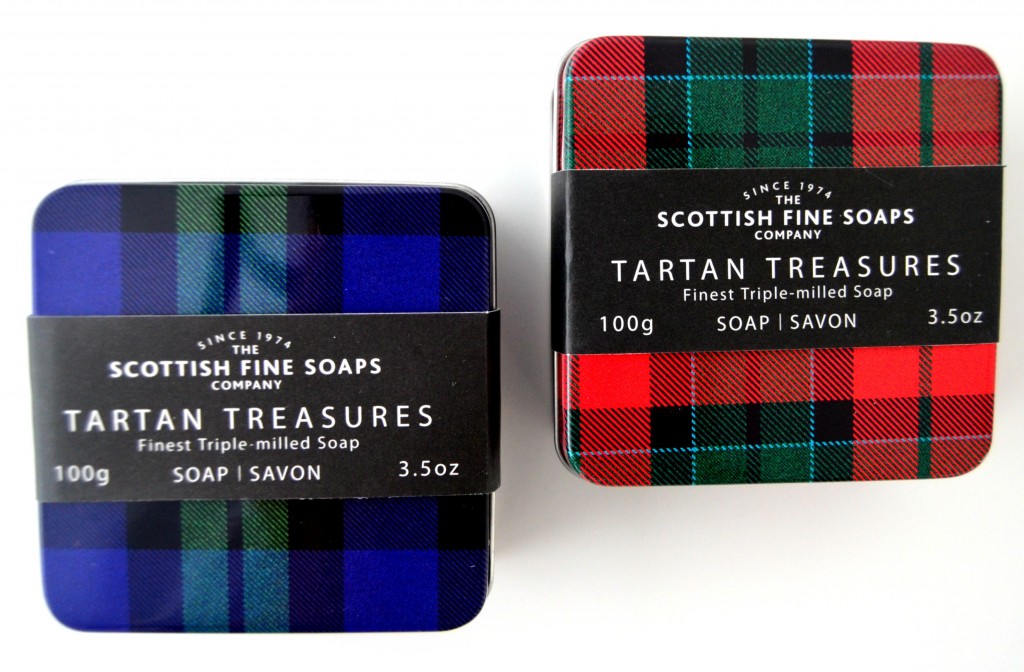 The Scottish Fine Soaps Company is a family run, Scottish based manufacturer of bath and body products that was established in 1974 and dedicates itself on high quality, luxury and heritage. All Scottish Fine Soaps are triple milled, which is a method of soap making where the soap crystals are rolled at least 3 times to form as paste before being pressed into the moulds. This helps to give them a softer, smoother, longer lasting effect. Now I've never been one to buy bars of soap, I have somewhat of a love hate relationship with them, although they usually tend to smell very yummy and look pretty on display, they usually are very drying and aren't the most convenient method of bath products. However when I heard about The Scottish Fine Soaps Company Tin of Raspberry Soap, I knew I had to try it.

The Scottish Fine Soaps Company Tin of Raspberry Soap comes beautifully presented in a contemporary embossed, raspberry pink metal tin that's packaged and wrapped in tissue paper when you first open the tin. The bar itself is bright pink, pretty large, weighing it at 100g, and has a yummy sweet, yet tangy raspberry scent to it. The bar is solid and stays solid even when wet or as it get smaller and comes to a nice lather with just a bit of water. To use, just wet your hands, rub the soap in between the palms of your hands to create a rich, thick lather, before placing the bar aside and washing your entire body. You will notice you only need to rub your hands over the bar once to create enough lather to cleanse body. You will get a squeaky clean feeling all while infusing your bathroom with sweet smells of raspberries.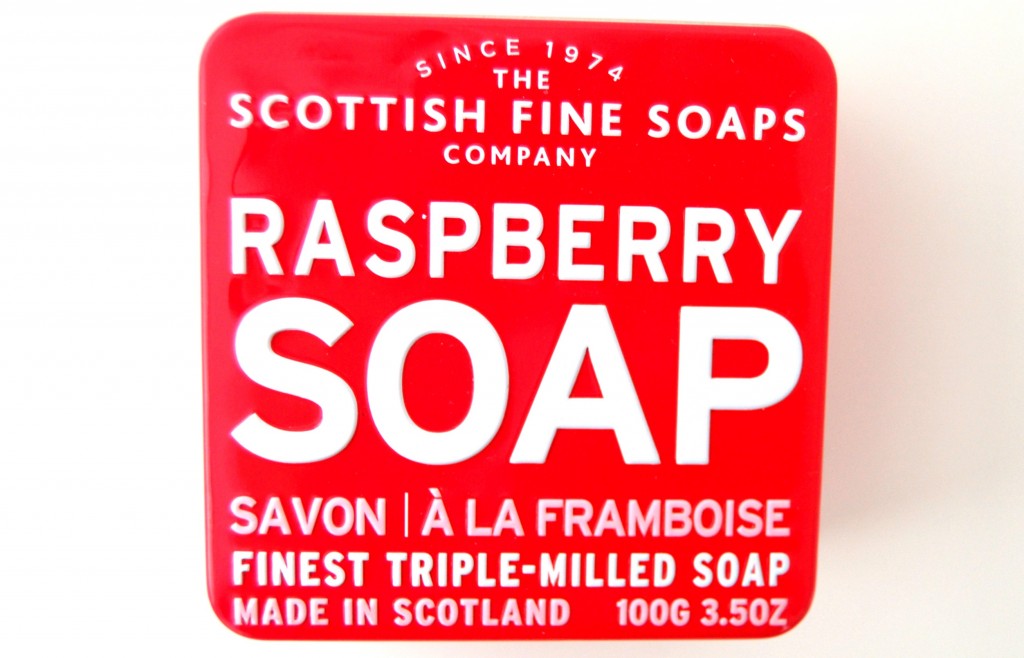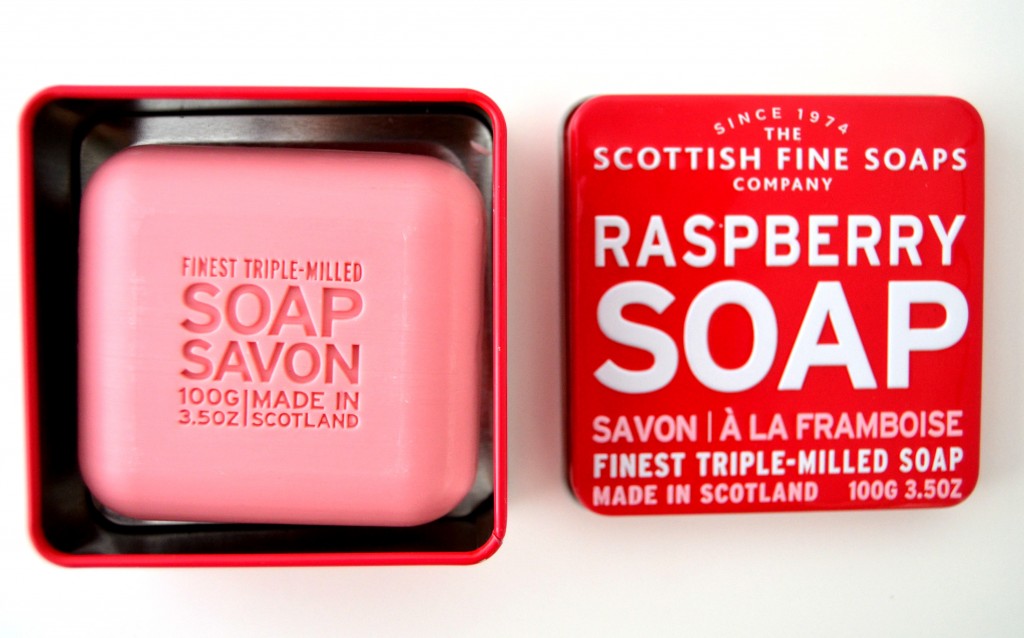 Although The Scottish Fine Soaps Company Tin of Raspberry Soap will be perfect for those that are used to using bars of soap in the shower, for me, I still like a body wash, so I've been using this raspberry soap as my daily hand soap in the bathroom. It gets my skin clean without feeling dry and adds a little moisture to the skin before apply my lotion. It retails for $7.99 and also comes in Apple, Orange, and Lemon.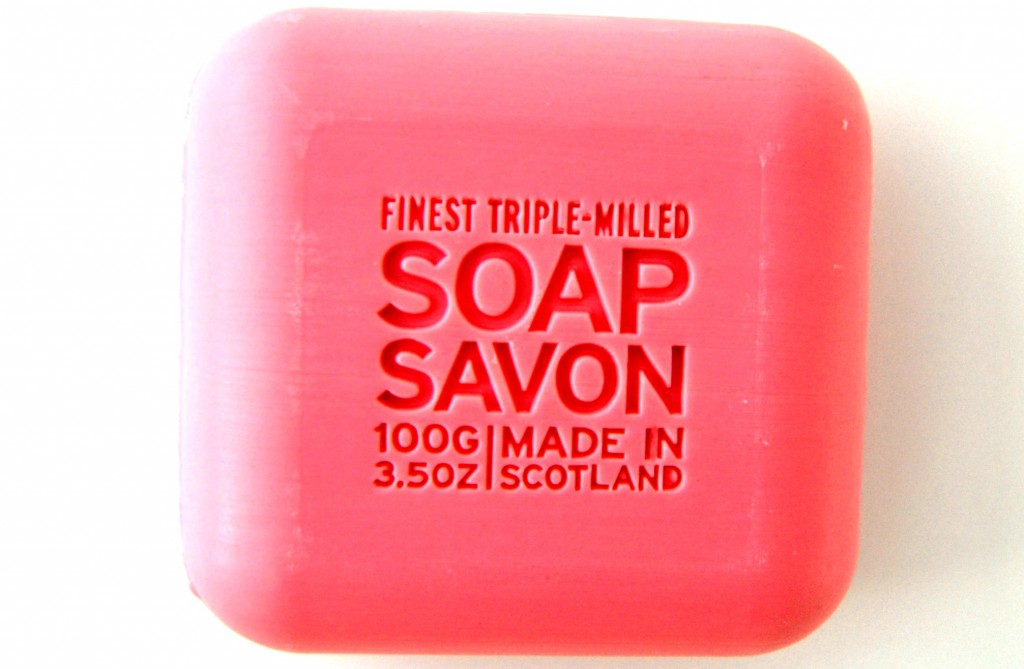 The Scottish Fine Soaps Company thought of everything when they came out with their Scottish Fine Soaps Tartan Treasures, a soap that's so manly and designed for the fellows, you're man won't be stealing your soap anymore. These are all vegetable based, triple milled and made in Scotland and have 4 traditional Scottish tartan prints tins to choose from; Black Watch, Walker, MacLeod and McLaren.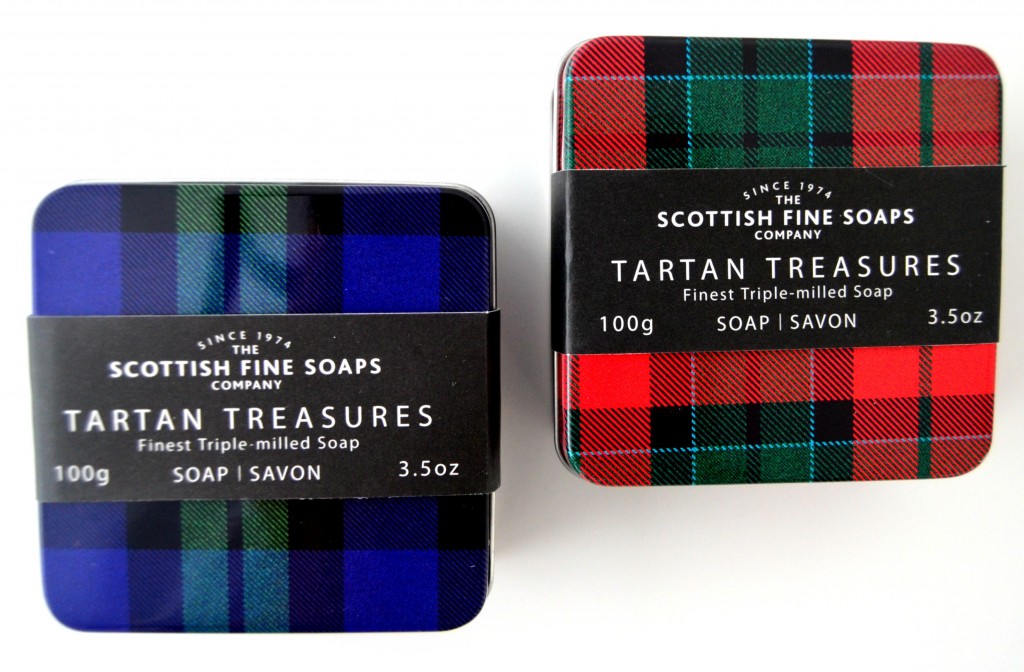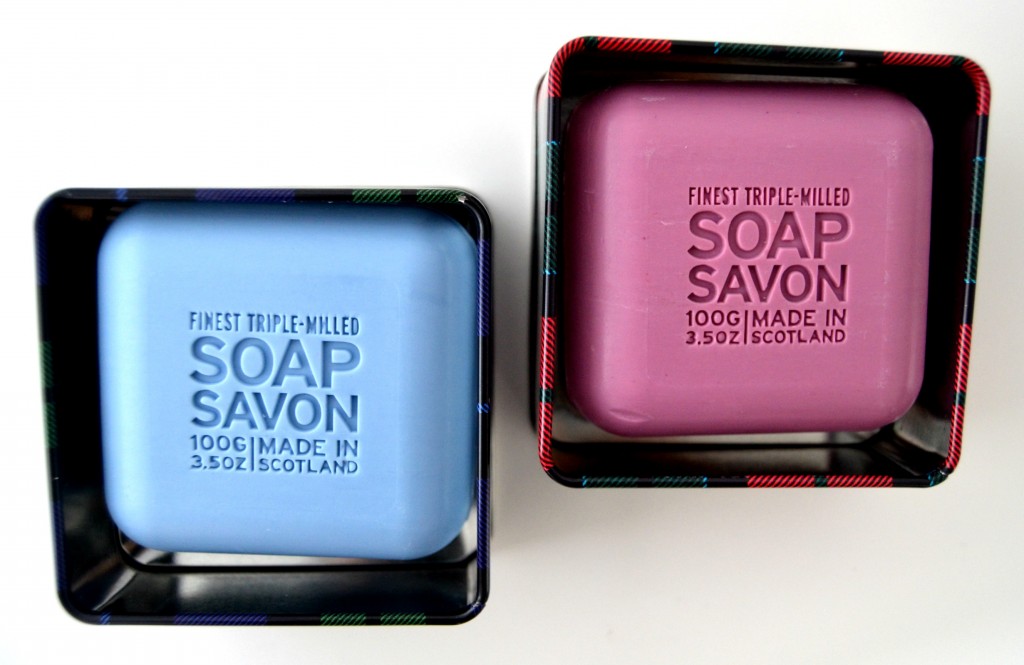 Derek's been testing out 2 of the scents for the past few weeks, being a guy, he's not too picky in terms of bars of soap verses body wash; as long as it gets his body clean, keeps his skin hydrated and smells great, he's all for it. First off, when he first saw the tin, he said, "how great will this be for me to use to place some of my jewellery pieces in when finished"; again, men love things that act as double duty and any secret compartments to hide things in, Derek's all for. Getting back to the soap, he did really enjoy it, enough that it's still in the shower and I notice it getting smaller and smaller as the days go on. He said it comes to a nice lather, doesn't slip out of his hands, gives him a little moisture back into the skin and keeps him feeling fresh and clean. These too retail for $7.99 for 100g.