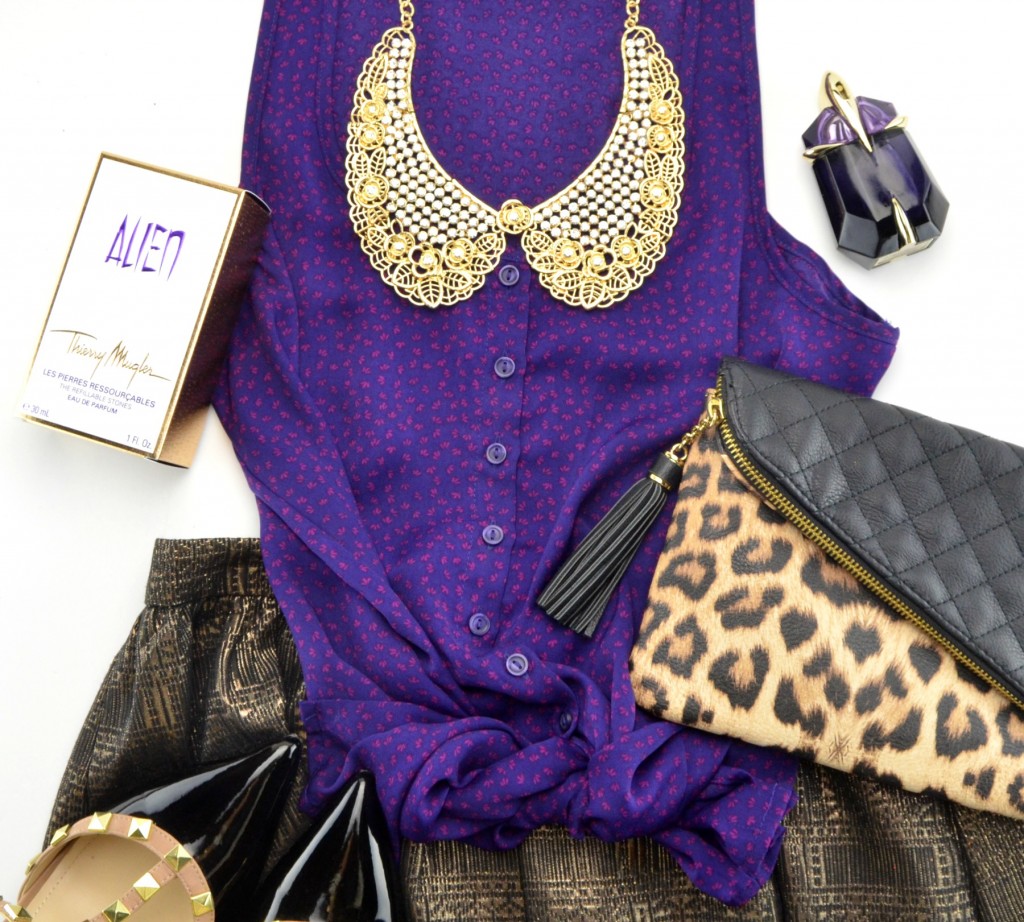 Thierry Mugler Perfume
Can you believe Thierry Mugler Alien Eau de Parfum has been around for a decade? That's right, this year this iconic perfume celebrates its 10th year anniversary. She flooded the world back in 2005 with her benevolent aura of Sambac Jasmine, White Amber and Cashmeran Wood and is still one of the most popular fragrances to-date. A classic never goes out of style, in both perfumes and fashion.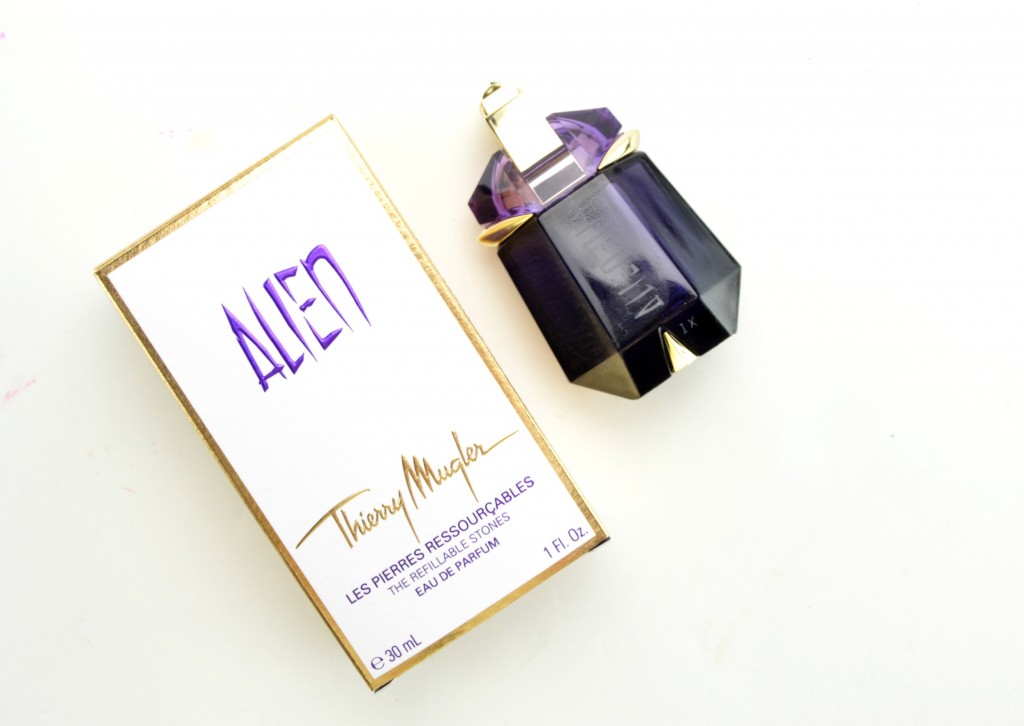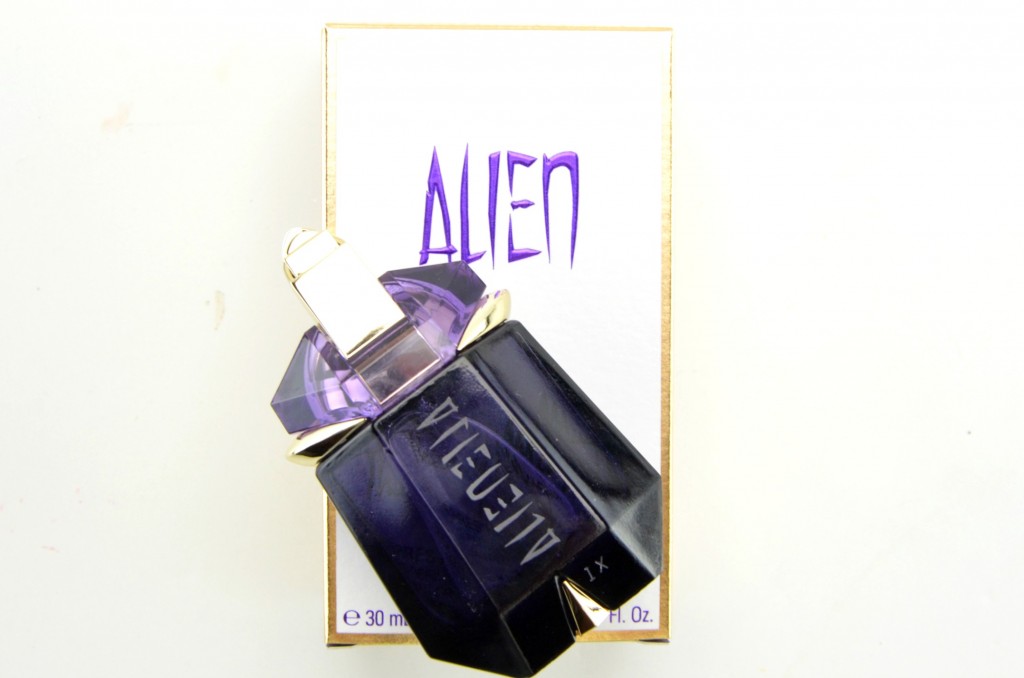 Like all Thierry Mugler perfumes, Alien comes in a refillable bottle that's shaped like an amethyst crystal with gold claw-like accents that hold the stone in place. Although its glass design features multi-faced surfaces, it still stays smooth and streamlined. The diamond cut facets reflect the light beautifully and has the word Alien engraved on the front. The perfume itself is tinted a gorgeous purple that represents the pure and light notes of composition within.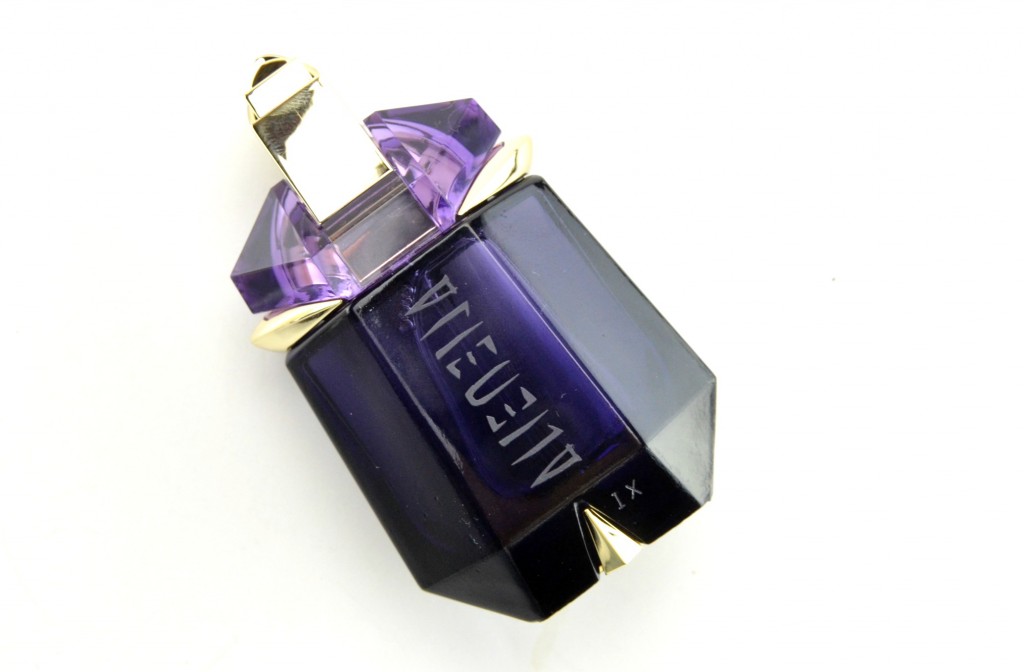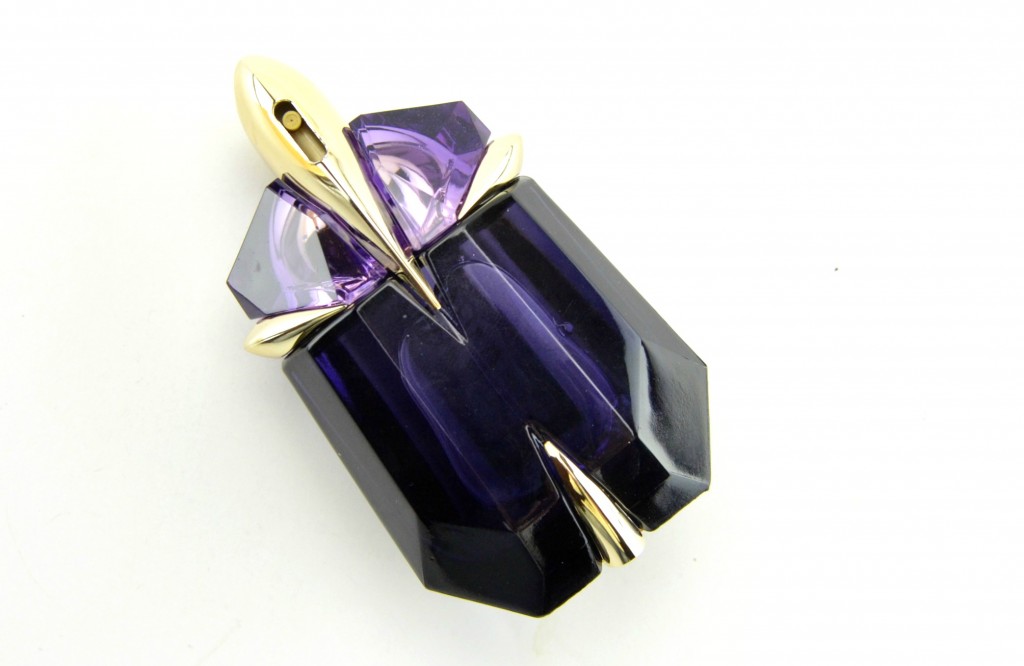 Thierry Mugler Alien Eau de Parfum is cheerful and sunny fragrance with a seductive and powerful twist to it. It's quite mysterious yet extremely feminine. It starts off with a fairly strong floral note, thanks to the jasmine, so if you're not a fan of this note, this might not be the fragrance for you? It does have a sharp and almost sour note that gives it a bright and sparkly citrus scent at the beginning. It does however quickly settle into an almost earthy aroma thanks to its woody notes. As it wears and dries down, it turns into a wonderful woody vanilla aroma. It feels sweet which works beautifully together with the jasmine and musk to create an intoxicating Fall scent.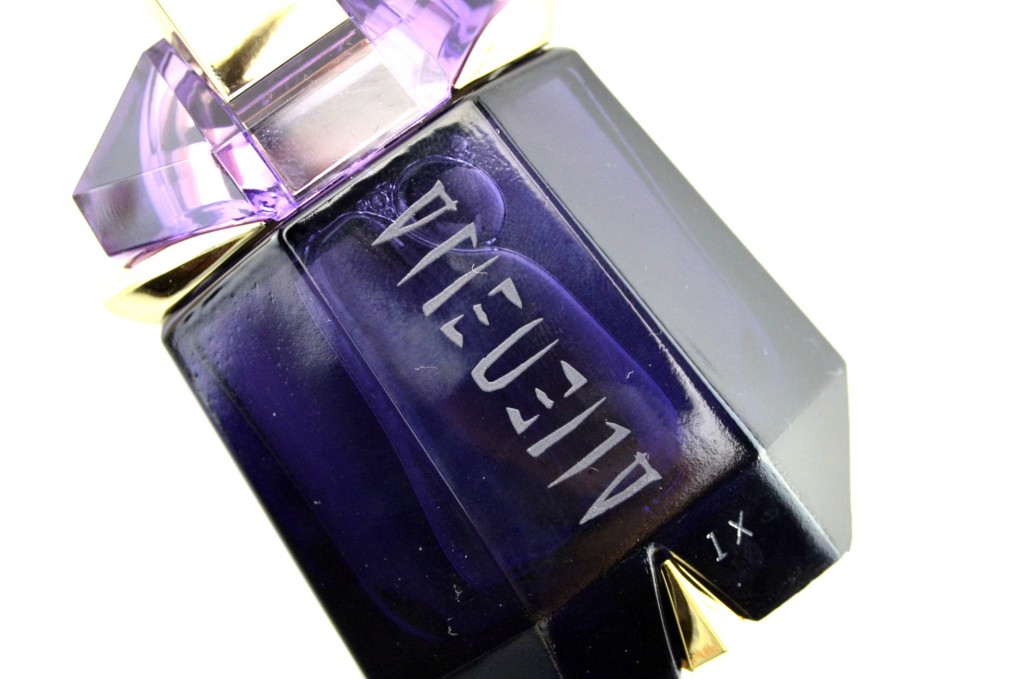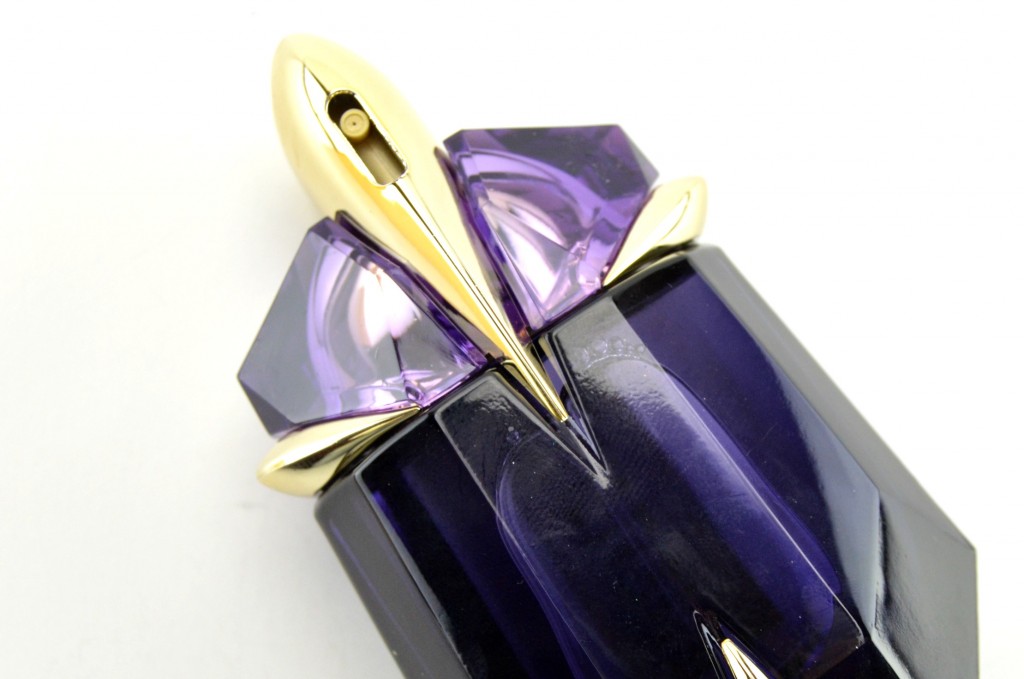 Thierry Mugler Alien Eau de Parfum is the perfect mixture of sweetness, spice and musk, that doesn't become too floraly, green or woody. It retails for $96 for 30ml at Hudson's Bay, Shoppers, Sephora, Jean Coutu, Nordstrom and Murale.