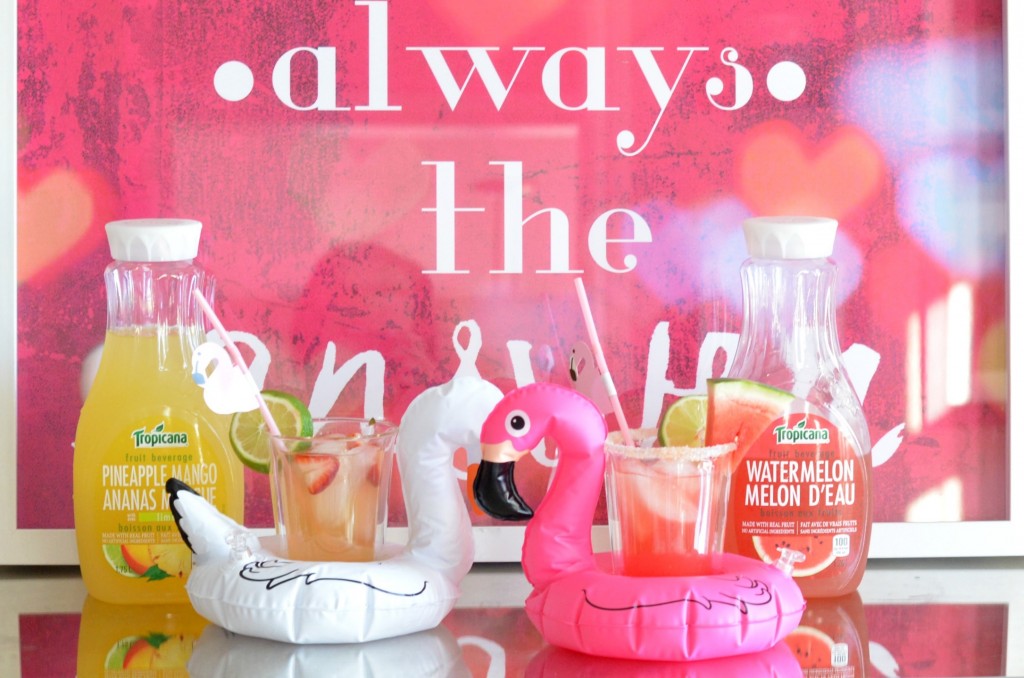 If you follow me on snapchat (CanFashionista) you would have seen that a few weeks ago I spent the evening kicking-off summer with Tropicana and Chef Roger Mooking at The Shameful Tiki Room in Toronto. Roger even took over my snapchat, mixing up some fancy cocktails using all 4 flavours of Tropicana Fruit Beverages, including the new Pineapple Mango with a hint of Lime, which are all made with real fruit and without any artificial ingredients. Of course I raced home to re-create this yummy cocktails and have been waiting for warmer weather before I featured them on this fashion blog.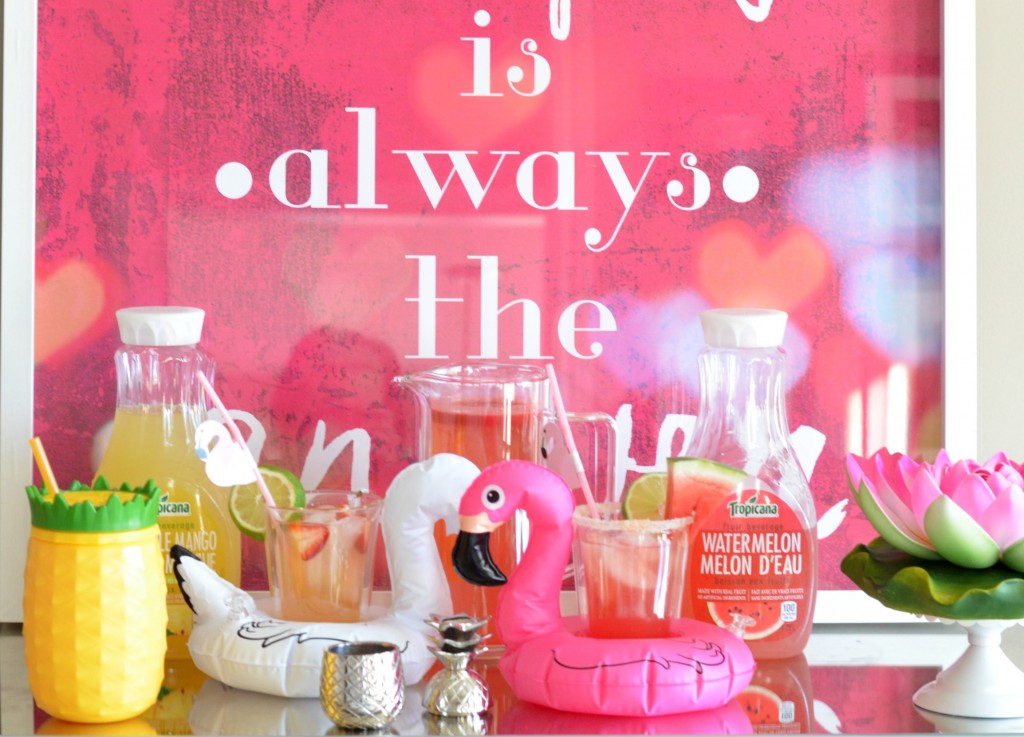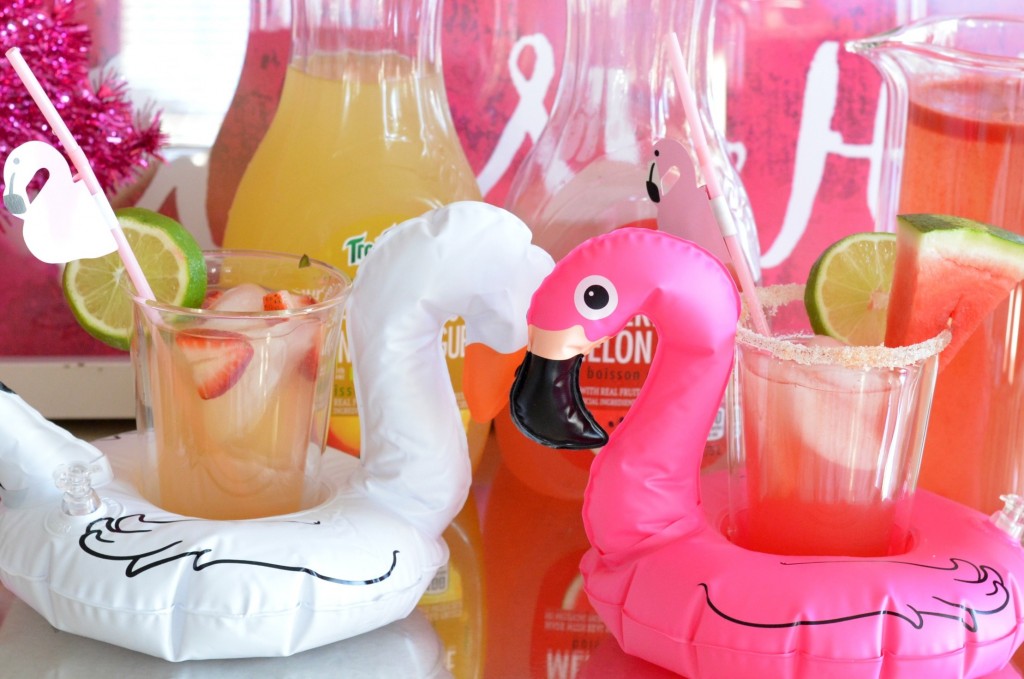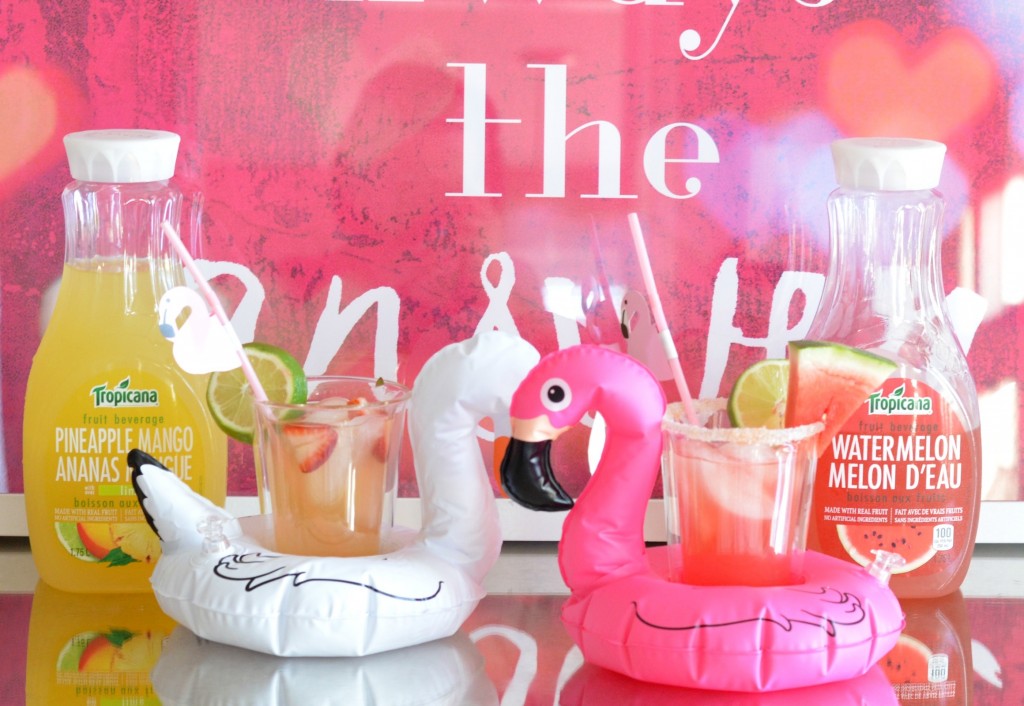 My favourite drink of the night, which just so happened to be the signature drink of the evening as it was created with the new Tropicana Pineapple Mango with a Hint of Lime, was the Tropicana Thunder. It has a fruity, yet sophisticated taste that I can see being appealing to all taste palates. This refreshing cocktail only requires a few simple ingredients and shaken over ice. Pour 1oz white rum, 1oz of tequila, 1/2 oz. of amaretto liqueur, 4oz of Tropicana Pineapple Mango and a splash of lemon and lime into a cocktail shaker filled with ice and shake.
I'm totally obsessed with the Trudeau Recipe Cocktail Shaker, not only is sleek and stainless steel, on days when you're not following a drink recipe and unsure of which ingredients go into making that perfect cocktail, 8 delicious recipes are listed on the side of the shaker for you.
Then strain and pour you mix into a glass filled with ice. Loving the Trudeau Duetto Flare Tumbers, as it not only holds the perfect amount of liquid it features a mouth blown borosilicate glass design that's totally unique. Add in a chopped strawberry or two, 2 dashes of bitters and a lime wedge to garnish.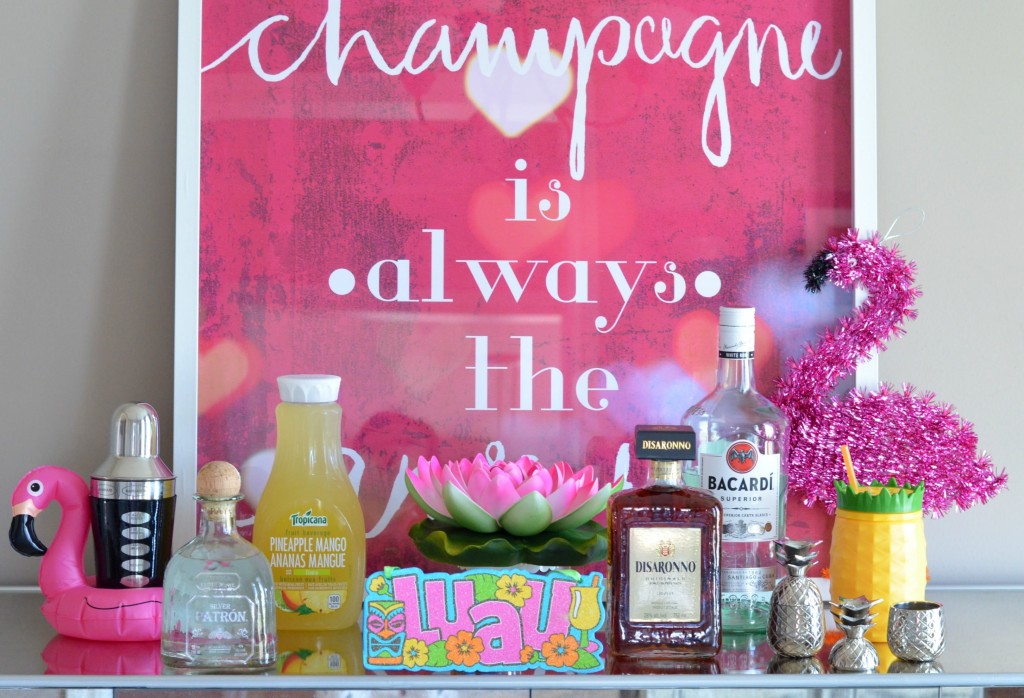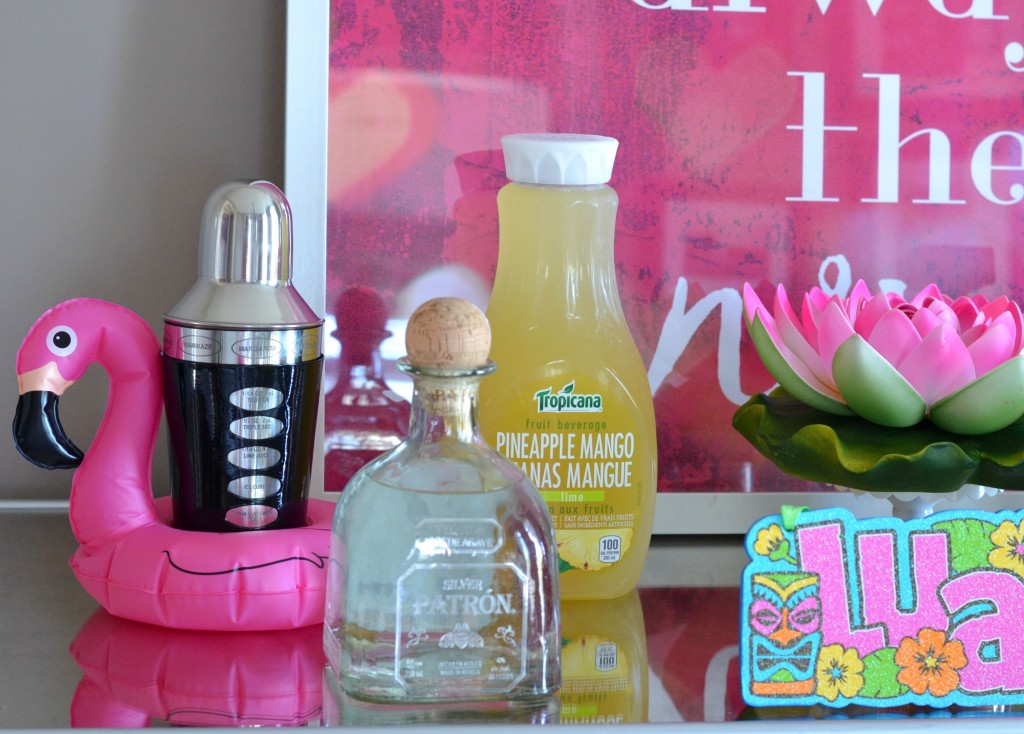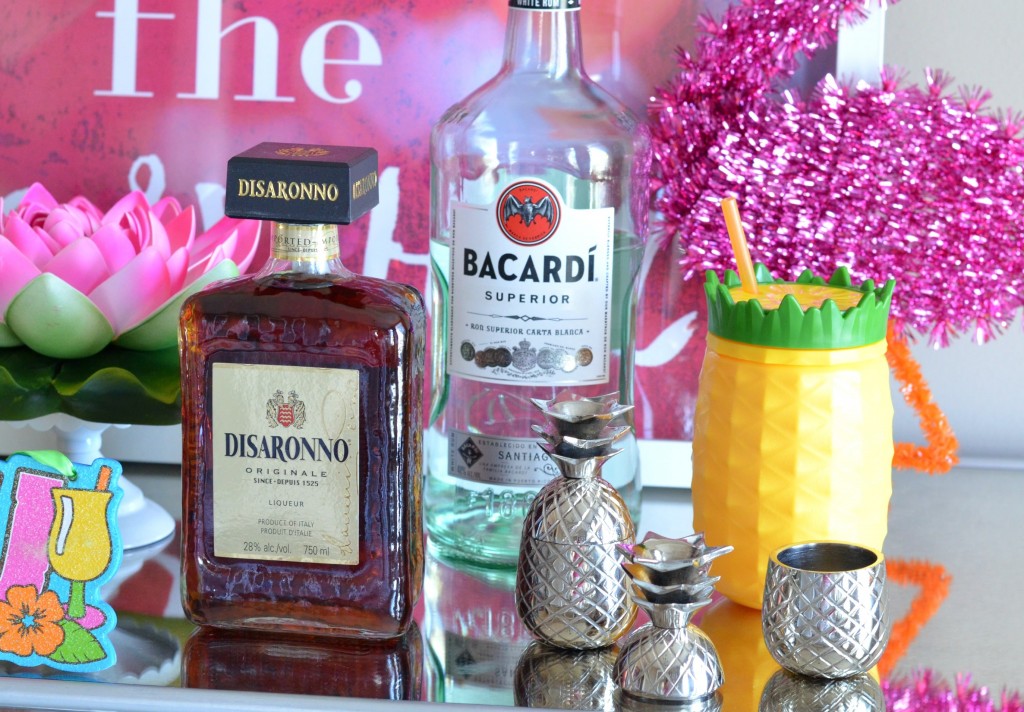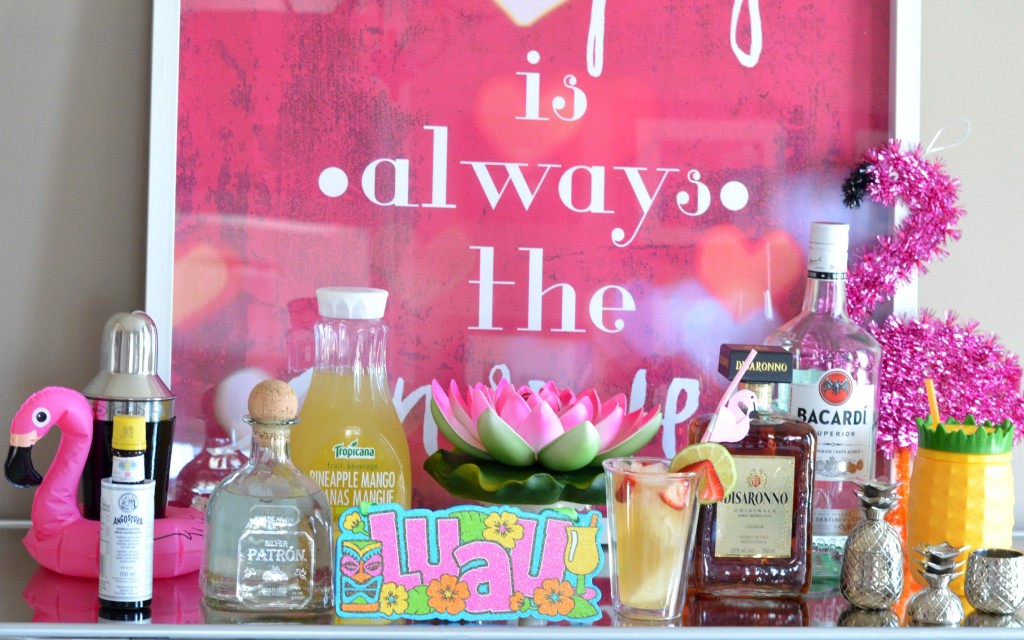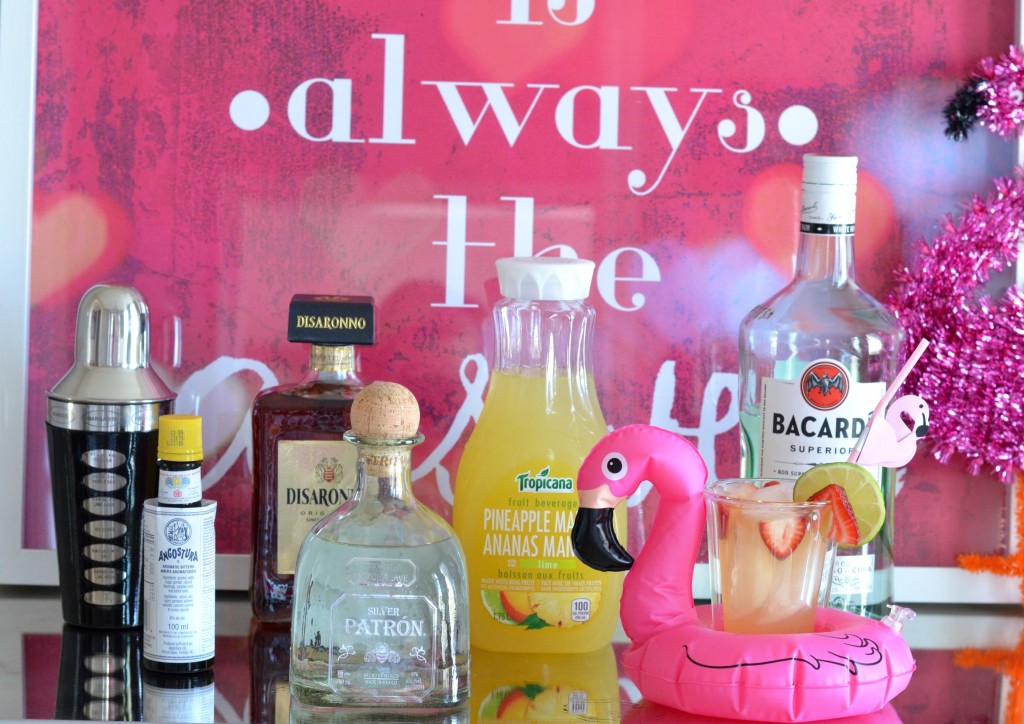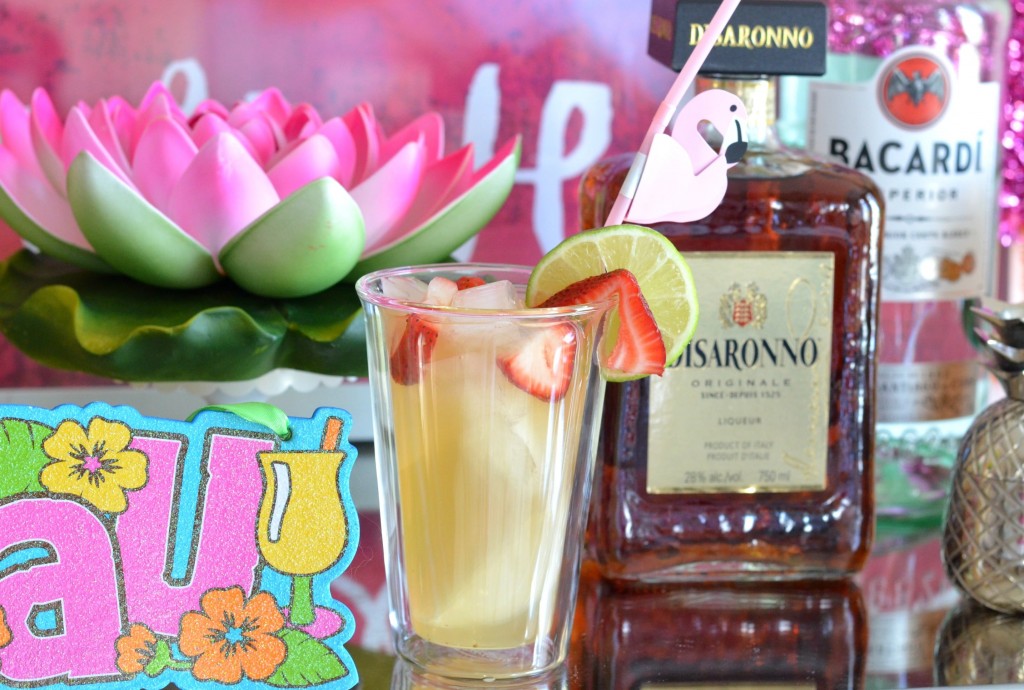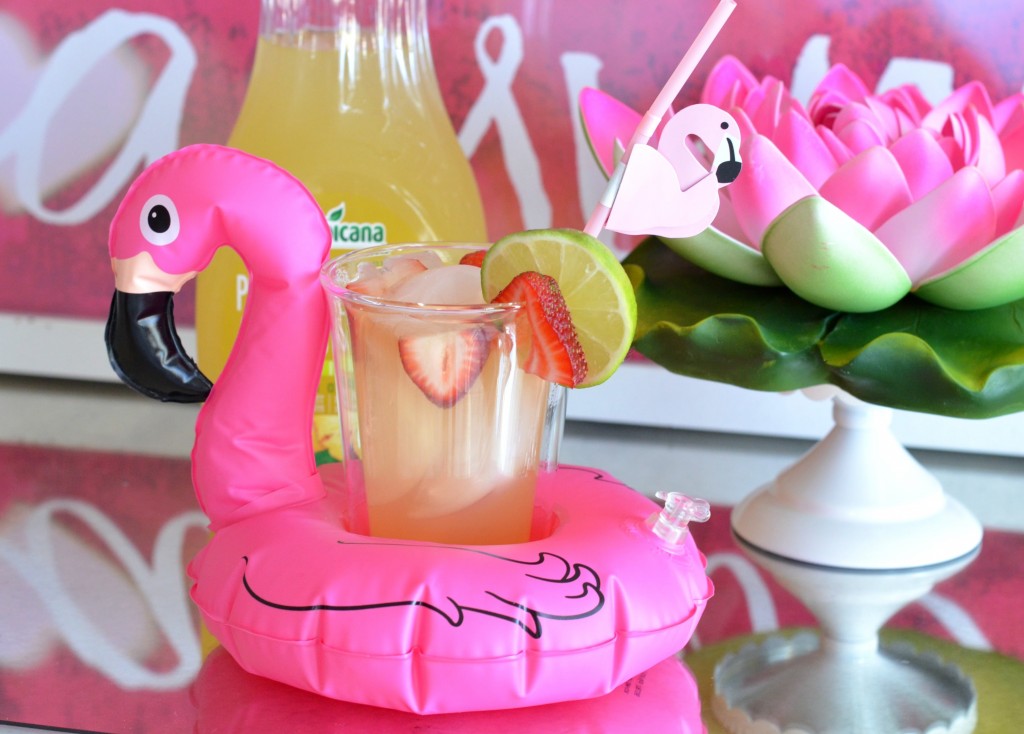 Another favourite of the evening was the Tropicana Watermelon Sangrita, which was a hybrid between a sour margarita and a sweet sangria. In a large pitcher, may I suggest the Trudeau Duetto Pitcher, muddle in 4 cups of cubed watermelon, 3 cups of Tropicana Watermelon, 375ml of white wine, 6 oz of tequila, 2oz of lime juice and refrigerate until chilled.
When ready to serve, pour into a Trudeau Tumble filled with ice, top with soda water and garnish with a watermelon wedge and lime slice.
Don't forget to rim your glass as the sugar, salt and cayenne will add an explosion of flavour to every sip. On a small plate, mix together 1 cup sugar, 1 tsp salt and ¼ tsp cayenne pepper then rub the rim of your glass with either water or lime wedge and place glass, rim side down, into the mixture.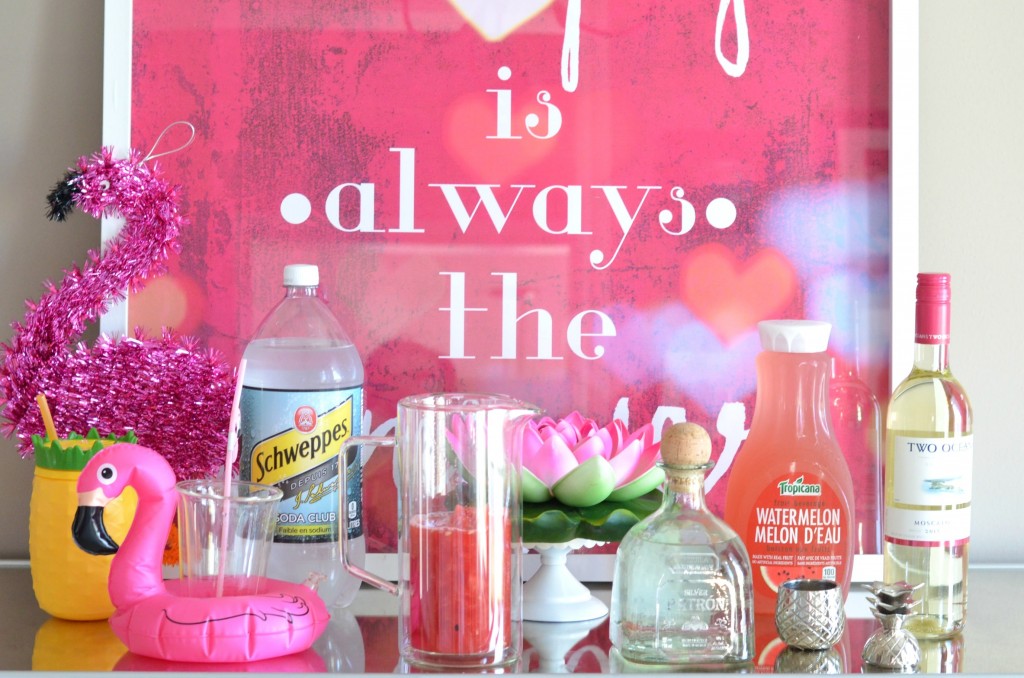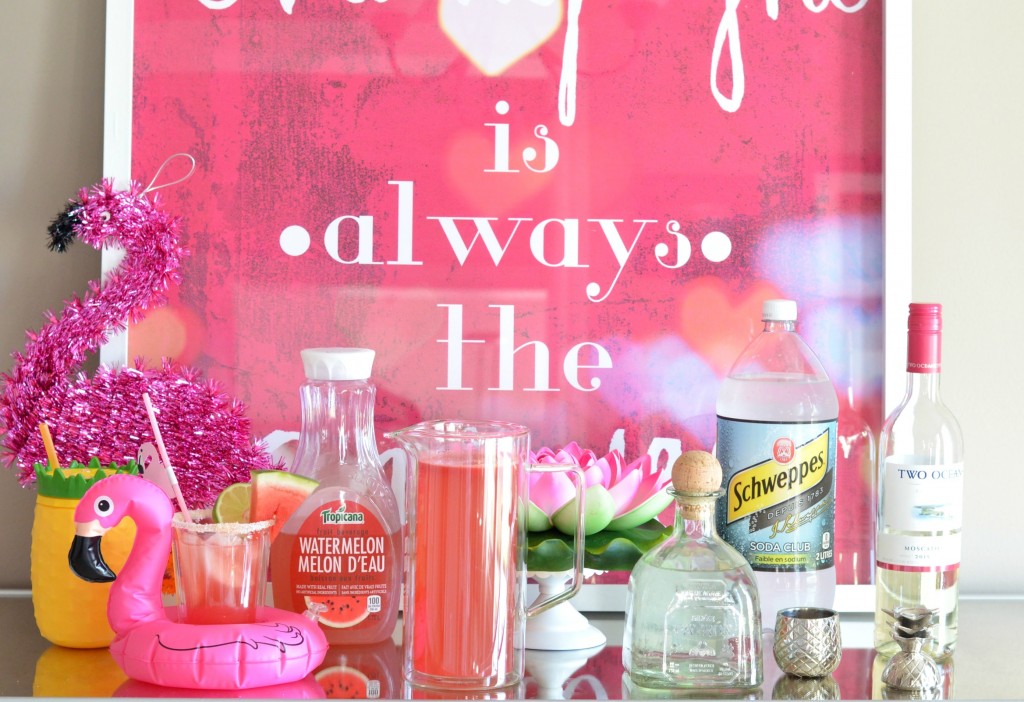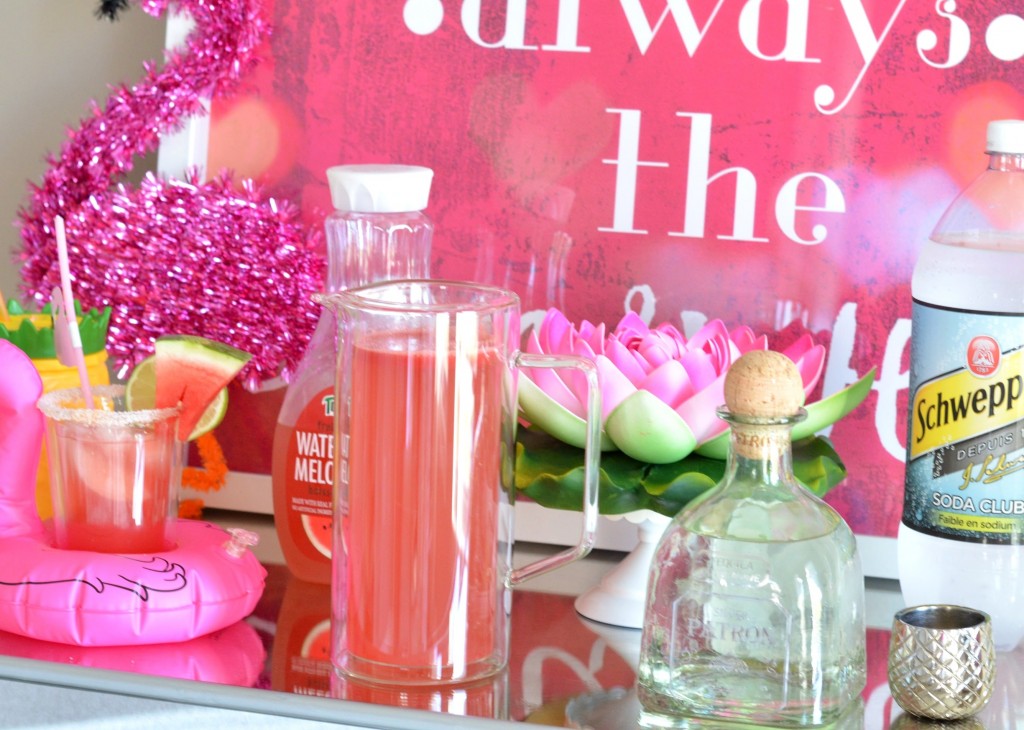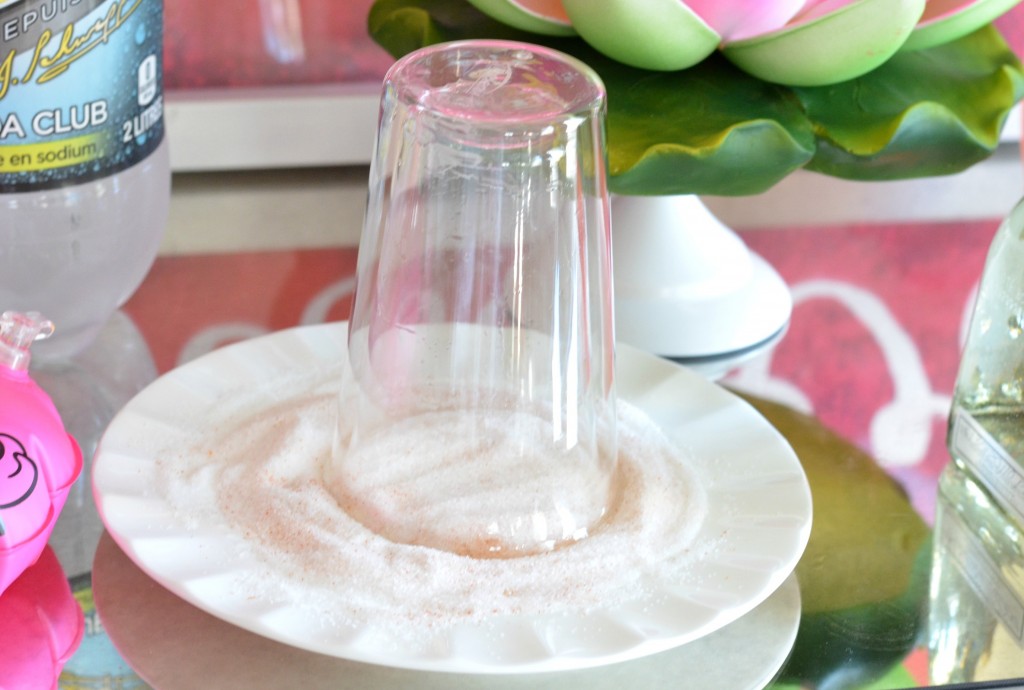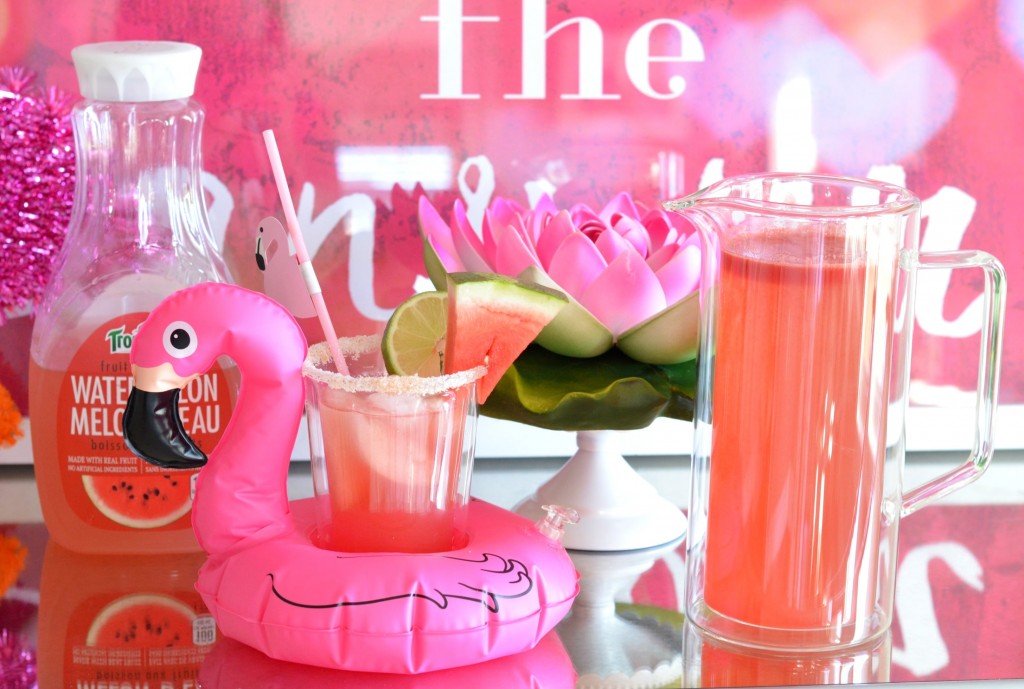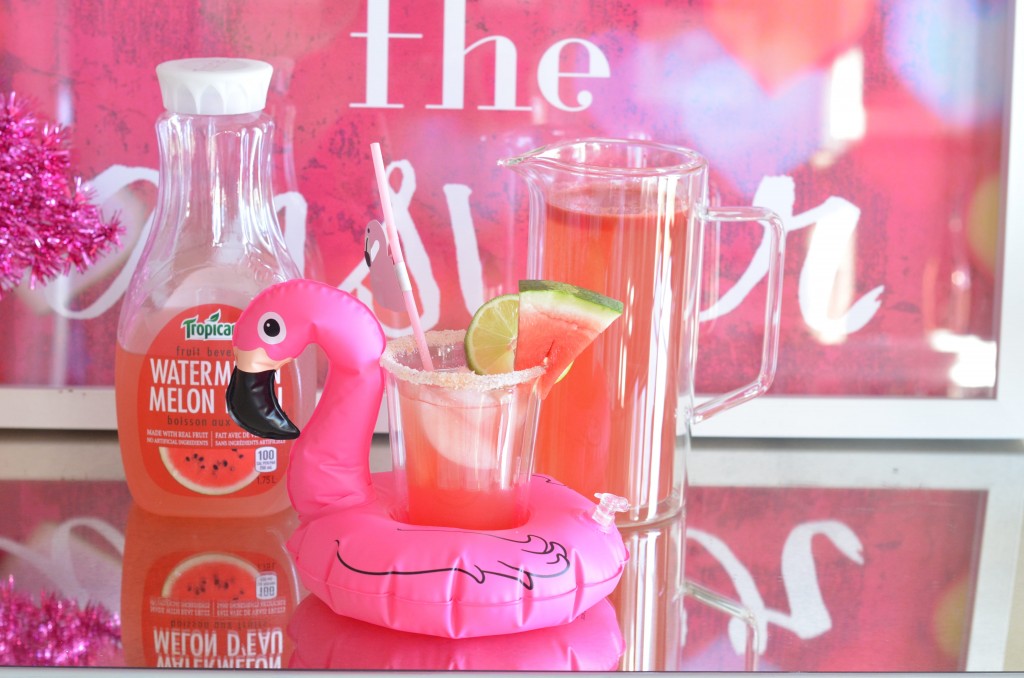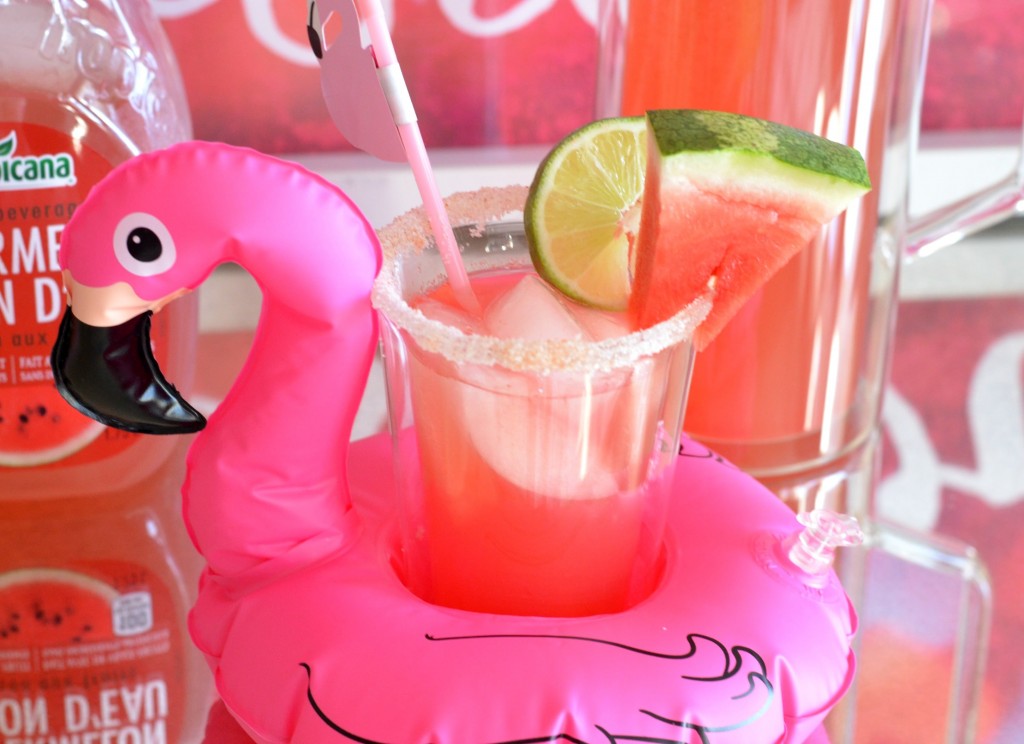 Also be sure to check out Tropicana for other delicious drinks, including the Tropicana Tangerine Chamomile Cooler and Tropicana Rosemary Lemonade Spritzer.