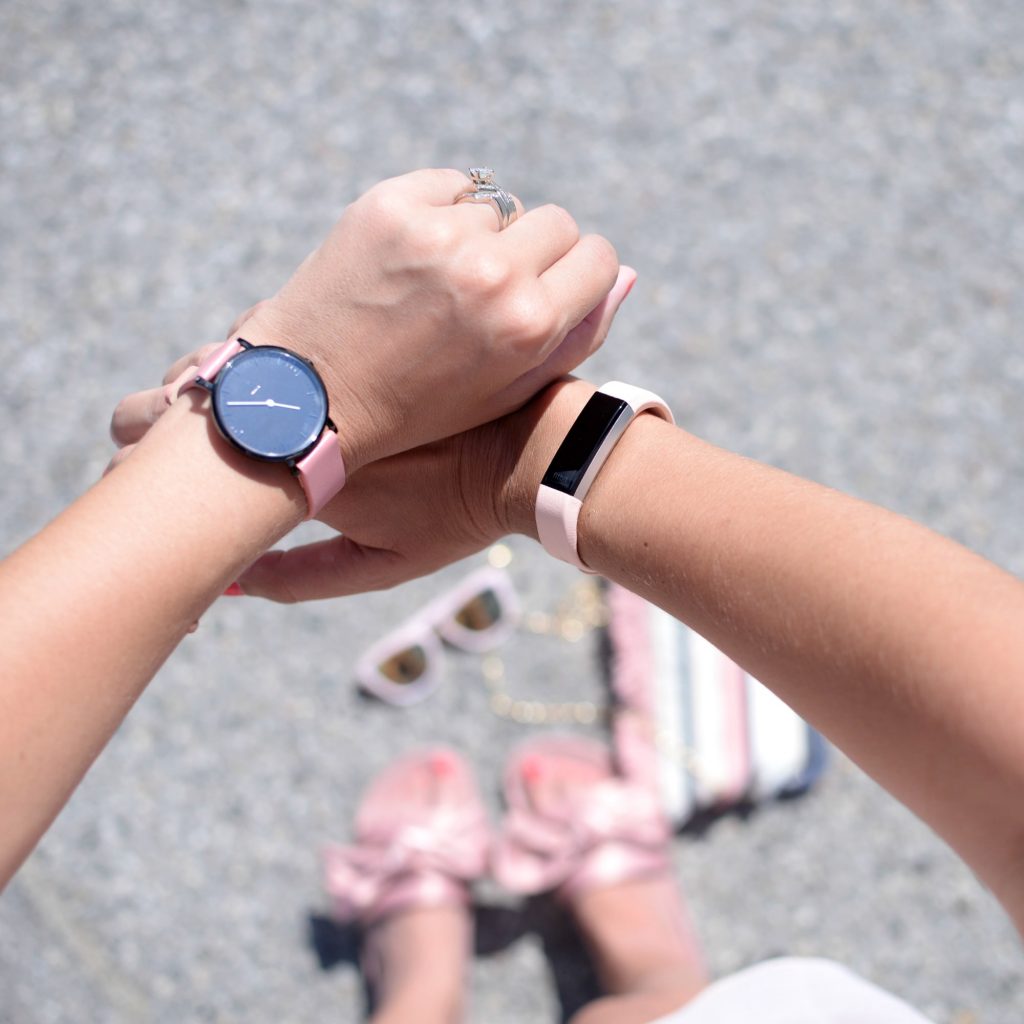 Fitbit Alta HR
I know I'm late to the game, but Derek and I are officially Fitbit junkies. After hearing all my friends rave about theirs and talk about how obsessed they are, we knew it was time to get one. Endless posts and updates on social media also had a huge factor in the reasoning behind us finally getting on board. It's been a few months now and our love for our Fitbit is stronger than ever. We both did a ton of research on which style to get, but in the end, we went with the Alta HR. Its sleek and stylish design, paired with its heart rate function, was an easy pick. Not going to lie, one of the main reasons we went with the Fitbit over its competitors (besides the fact that the Fitbit is the OG in the activity trackers world) is its fashionable design and its uniqueness. I love being able to change out the bands to fit my current mood, style or outfit.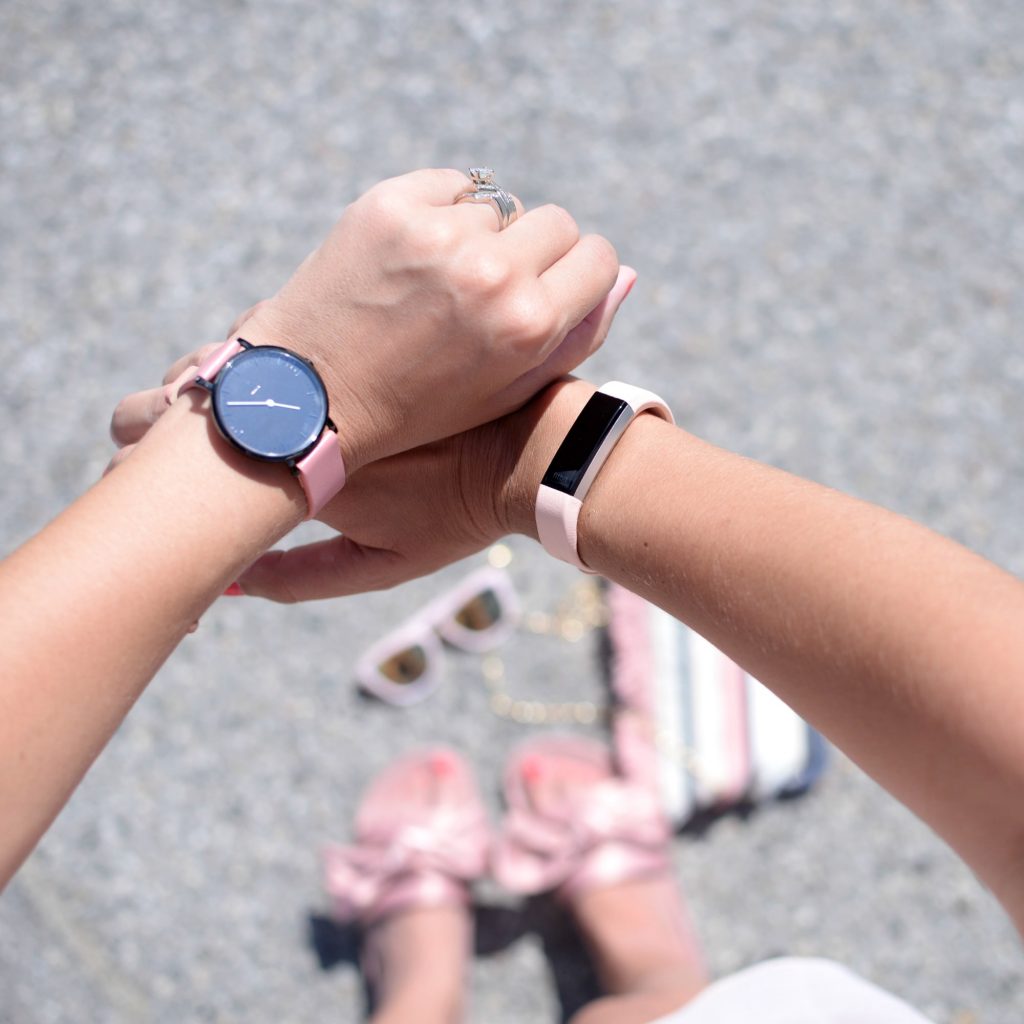 So, what exactly is a Fitbit and why do you need one? It's basically a health and fitness tracker that you wear on your wrist 24/7. It's synced to your smart phone via bluetooth to help track your movement throughout the day. Not only does it track your heart rate, your sleep patterns and your steps, it helps to keep you moving. For someone who works from home, and mostly at her desk, this was a huge selling feature for me. Whether you want to just live a healthier lifestyle, achieve your fitness goals or simply have a better night's sleep, a Fitbit can help get you there.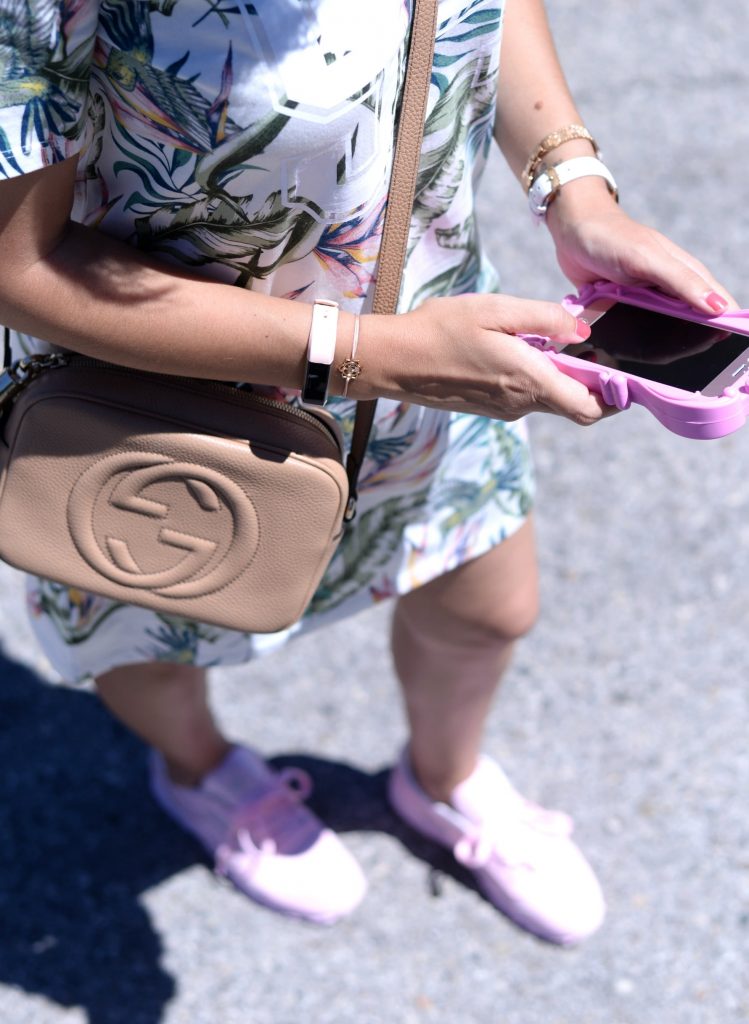 The Fitbit gets you moving. Like I mentioned above, I work from my desk most of the day, and hours can go by without me even noticing. By setting daily goals and reminders, it "forces" you to keep moving. You'll find yourself going for lunch-hour walks, parking further away from the shopping malls and even starting to take the stairs instead of the elevators. Anything you can do to meet your daily goals. There's also an option to log your daily exercise. Whether that be spinning, hiking, yoga or weight training, the app keeps track of your minutes and calories burned. Keep in mind it's recommended that you get 10,000 steps a day. I find myself running around the house just to get my steps in for that day.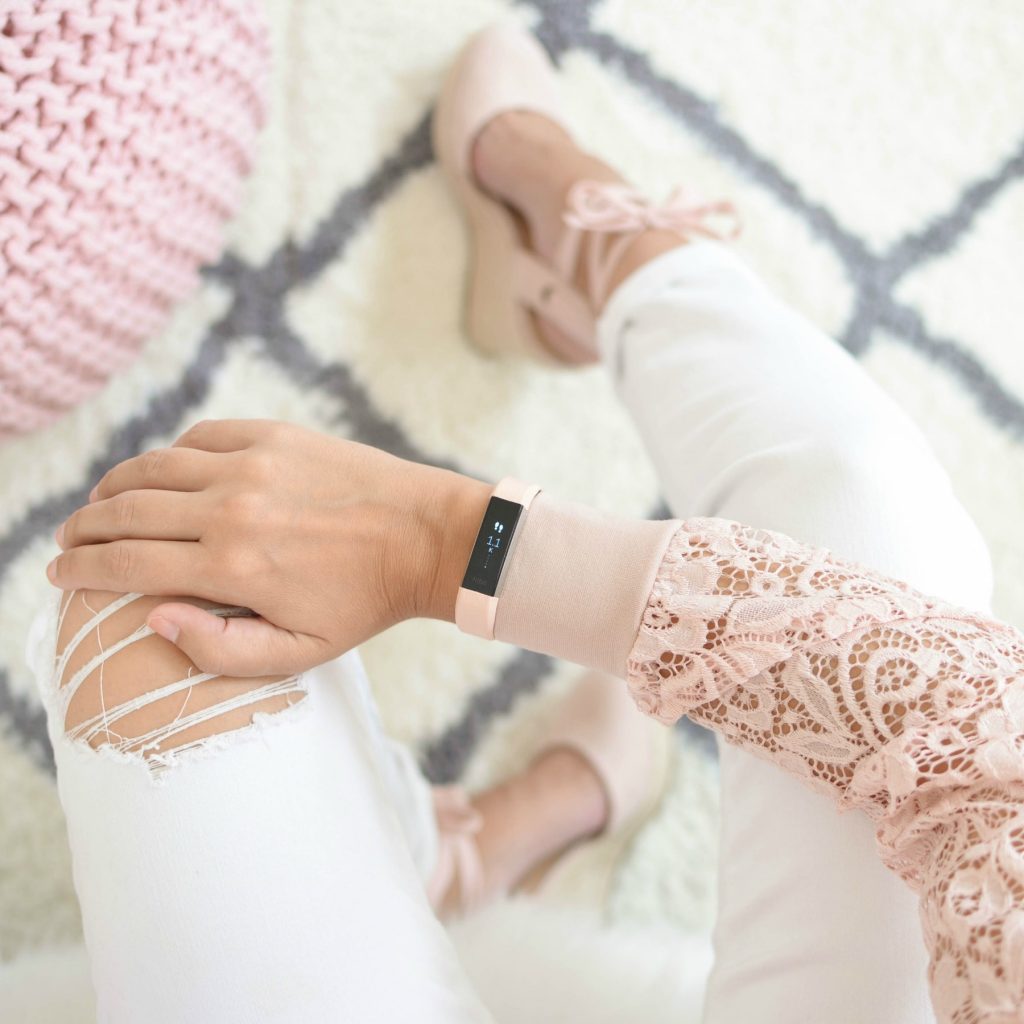 The Fitbit does an amazing job at holding you accountable. Whether that be stepping up your health and fitness goals or just getting your daily steps in. You can get your own goals and change them at any time (or as you grow). You can also join inspiring groups that feature daily and weekly challenges to help push you to your max. It's like having your own personal cheerleader cheering for you 24/7. It tells you when your getting close to your certain goals or when you need that extra little push. For someone who is highly competitive and hates leaving goals unmet or incomplete, the progress updates are extremely helpful and encouraging. I feel good about myself when I complete my goals for the day or out beat a friend in my daily steps. Trust me, it will become an addiction.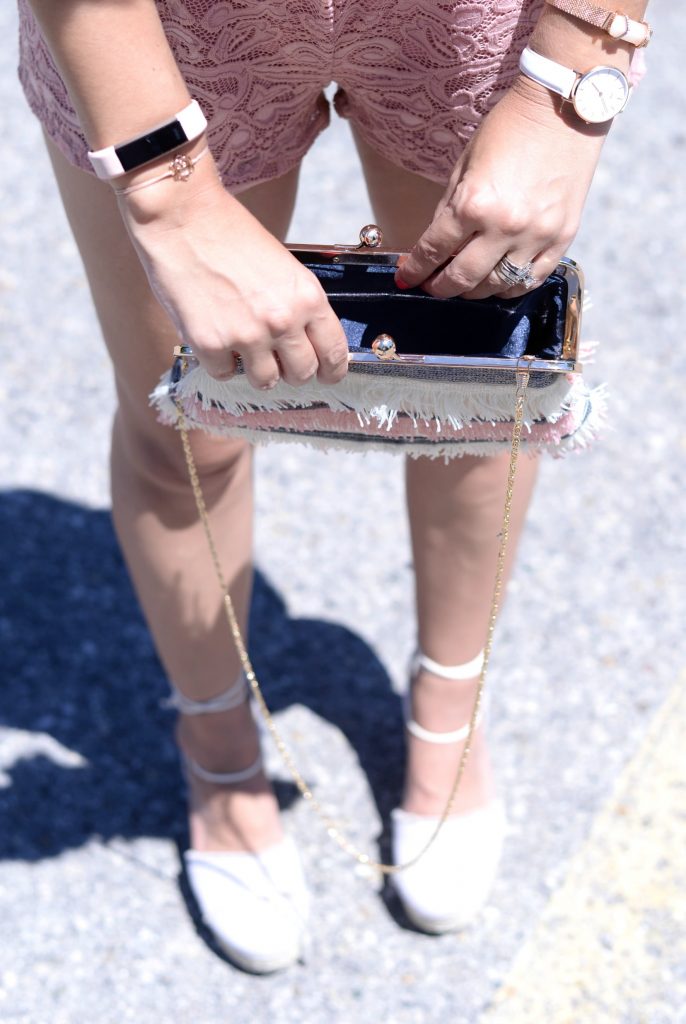 The Fitbit also encourages you to make healthier and better food choices. If you hate counting calories, you're going to love this option. Although I have yet to really investigate this option, I do use it as a way to log my daily food intake. You can easily log what you eat for the day and what time you ate it at. This is an excellent way of seeing your eating habits and what small changes you can make to better improve your health. Fitbit offers a comprehensive list of items to choose from, which makes tracking your food intake effortless. At the end of the day, it helps you live a healthier lifestyle. No one wants to look at their log at the end of the week and see nothing but junk food and sweets. The Fitbit also has a water log where you can keep track of your water intake. If you're often feeling sluggish or tired, this could be a form of dehydration. Getting your 8 cups of water is easier when you can keep track of it.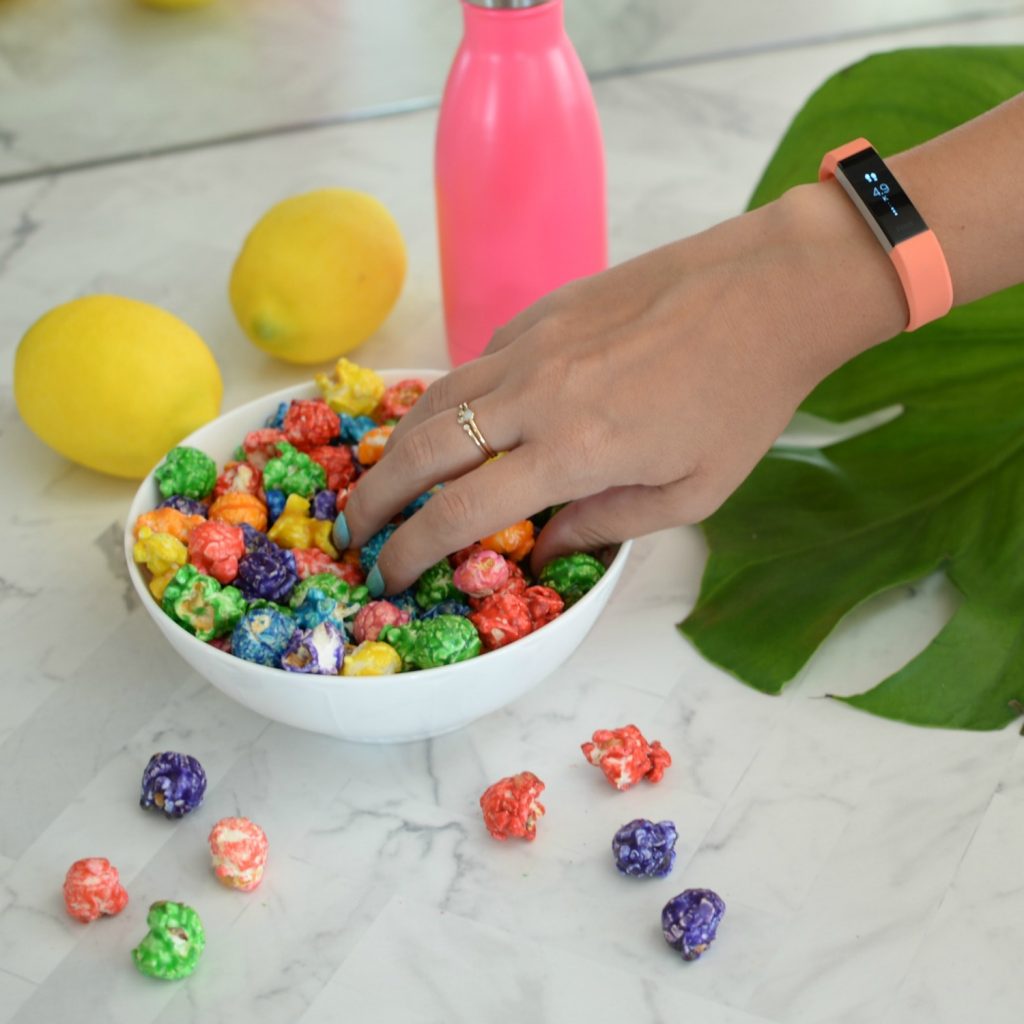 The Fitbit helps keep you healthy. Although it won't help you kick your sugar addiction, your carb intake or your daily cocktail, it does inspire you to make healthier decisions. Sure, you won't drop 5 dress sizes overnight or be able to run a marathon within a week, but it informs you on areas where you can improve on, how much sleep you're getting nightly and even your resting heart rate. The heart rate tracker that's found within helps to determine whether you're in REM, light or deep sleep. By knowing this information, you'll be able to make better nightly routines. Maybe you sleep better after a workout, or not eating 3 hours before bedtime, maybe It's turning off all electronics 30 mins. before sleep or taking a relaxing bubble bath. Either way, knowing what works best for you to get the best night sleep is key to your overall health.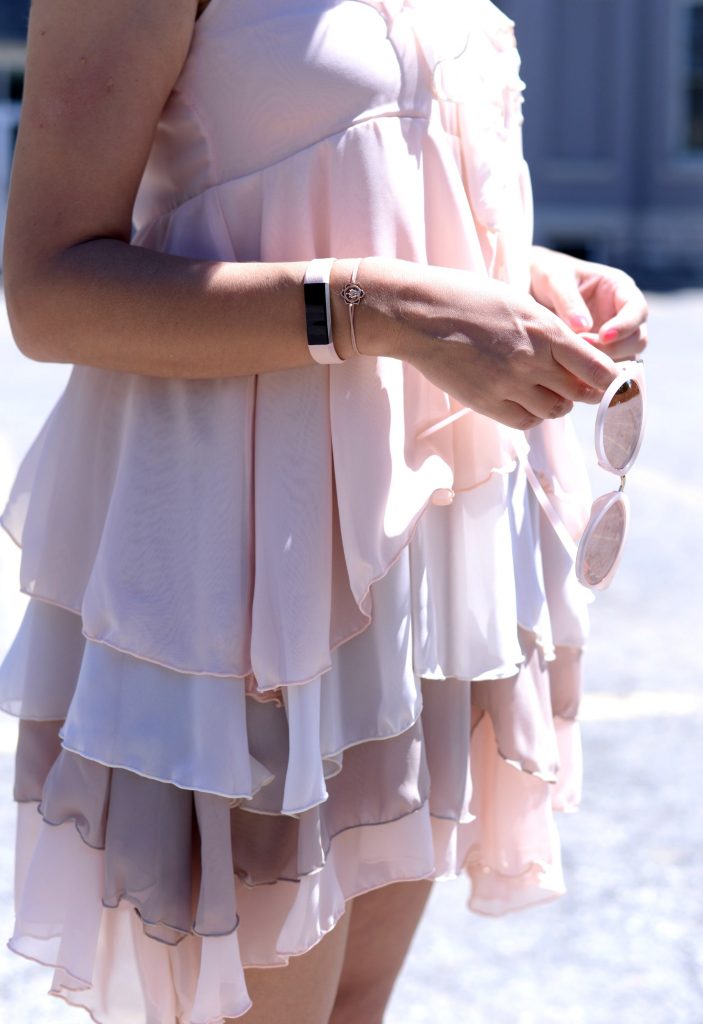 I honestly knew I wasn't getting in 10,000 steps a day, but I wasn't aware of just how inactive I truly was. It's helped me get off the sofa and out from behind my desk and kept me moving these past few months. Although the Fitbit is not some miracle or magical device that's going to transform my life, it's a convenient little tracking system that encourages me to live a healthier lifestyle. For someone who could use a little extra push, this health and fitness tracker has been an excellent choice for me. Besides walking more, it's inspired me to drink more water. Most bodies don't function properly because their constantly in a state of dehydration. I've started drinking a glass of water before my morning coffee. This helps to instantly jumpstart my metabolism and boost my brain function for increased energy that lasts throughout the entire day.