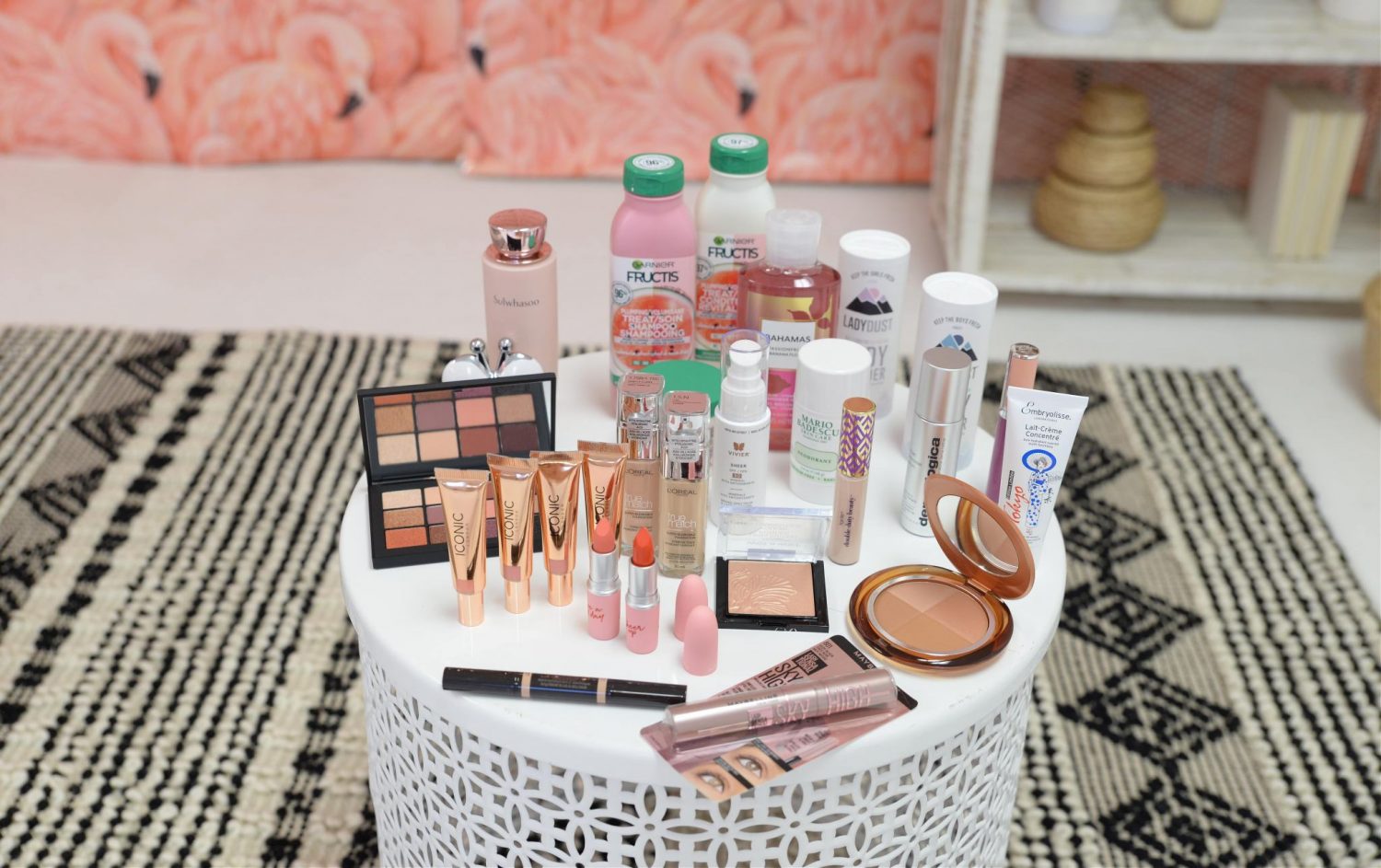 Favourite Beauty Products of 2021
2021 was yet another rollercoaster of a year. We thought 2020 was bad, but last year wasn't that much better. If this pandemic has taught us anything, is that self-love is key. We've been taking extra time for ourselves, without feeling guilty. Since I didn't experiment with too many new makeup or skincare goodies in 2020, I spent a lot of time last year playing with new beauty products. Cosmetics, skincare and haircare brought me so much joy, it was the simple things that I got most excited for. Today we're talking about products that I've used to the very last drop, the ones that left me crying after the package was empty. We're talking about my fave beauty goodies of 2021, the ones that I have/ will be repurchasing and continue to use into 2022.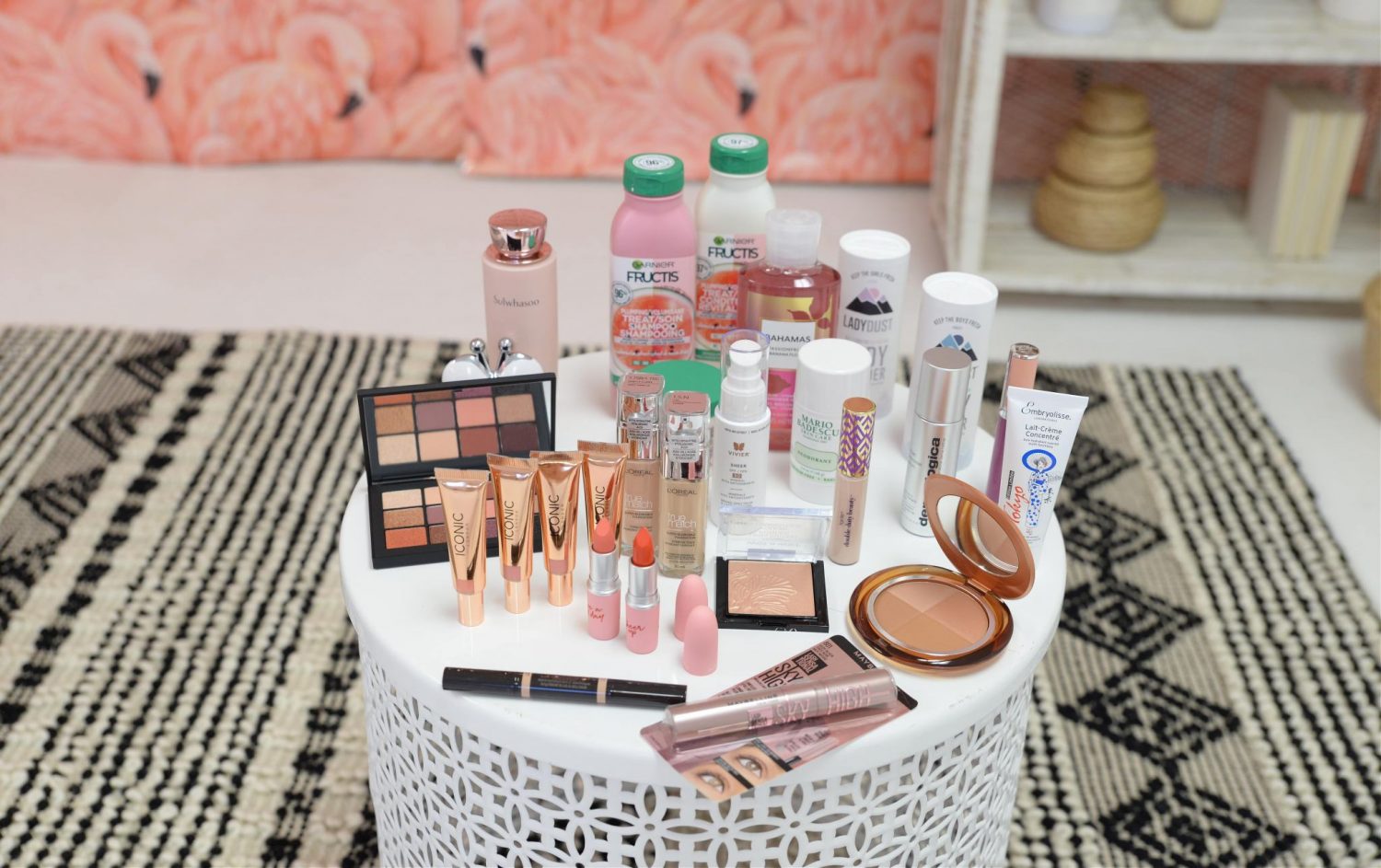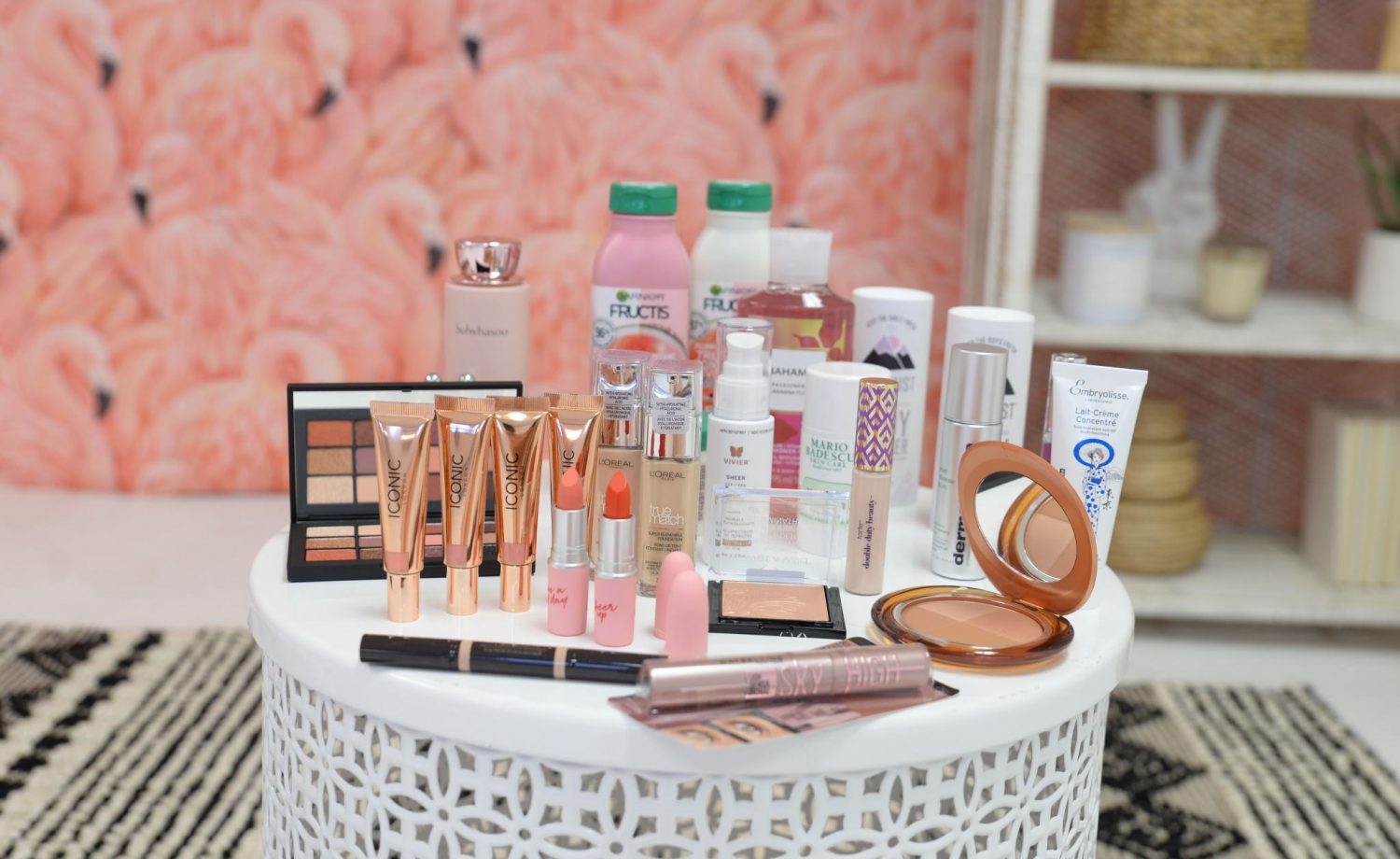 If I'm being completely honest, I've been using the same haircare brand for over 20 years. Most haircare brands want you to think you need to switch up your routine for maximum benefits, but that isn't the case. That being said, a few times a month I have enjoyed the delicious scent of the slightly new Garnier Fructis Hair Treats Watermelon Shampoo and Conditioner. It's made with watermelon extract to help boost fine hair with nutrients and moisture. It leaves my hair so soft, healthy and smooth, that I don't often feel the need for extra products in my hair (like a frizz containing oil). The duo go hand-in-hand in effectively cleansing and conditioning the hair, while making it stronger and healthier. It's helped to restore elasticity and add moisturize back into my strands, without weighing it down or leaving it looking/ feeling greasy. Each retail for $4.99.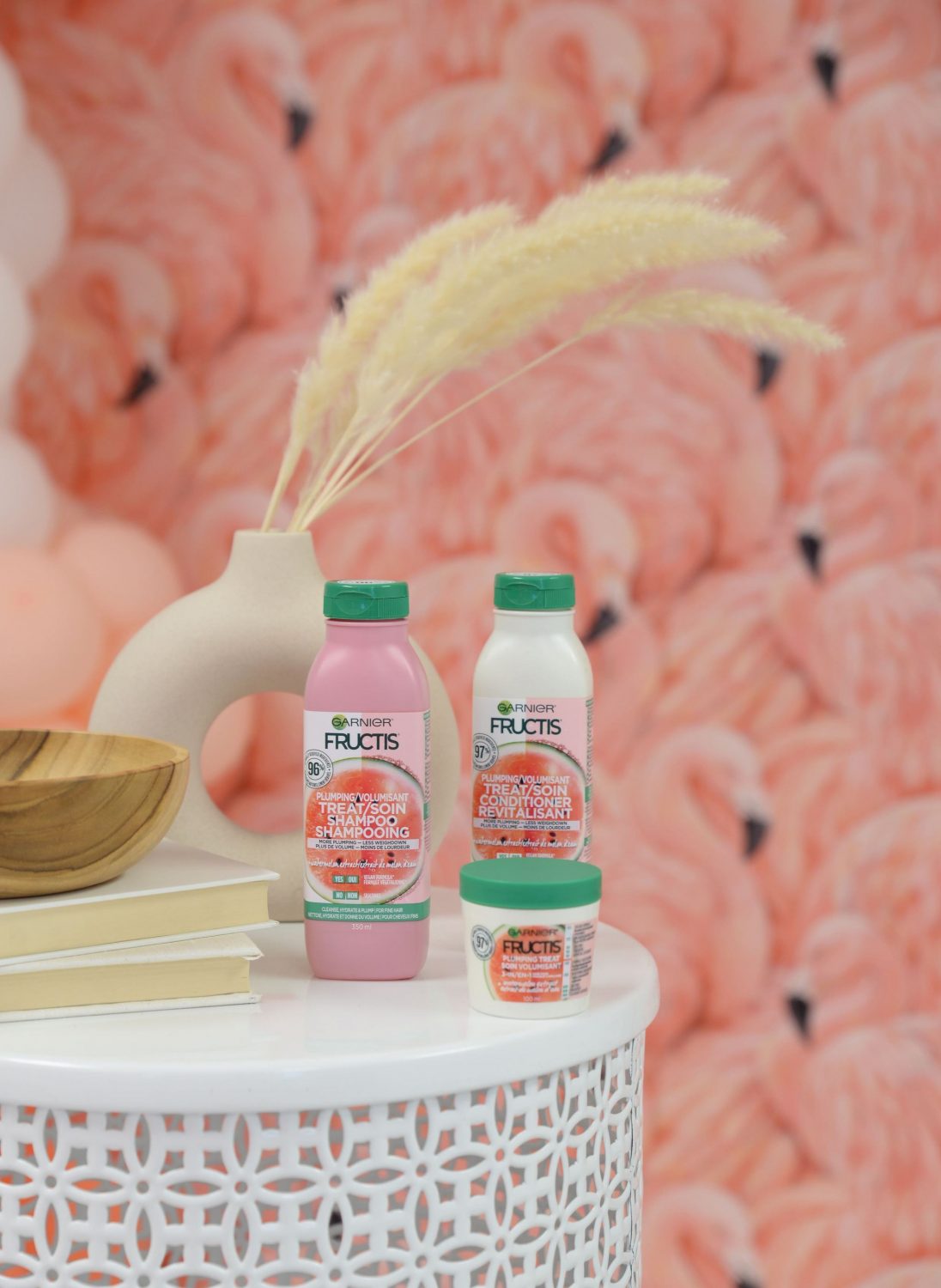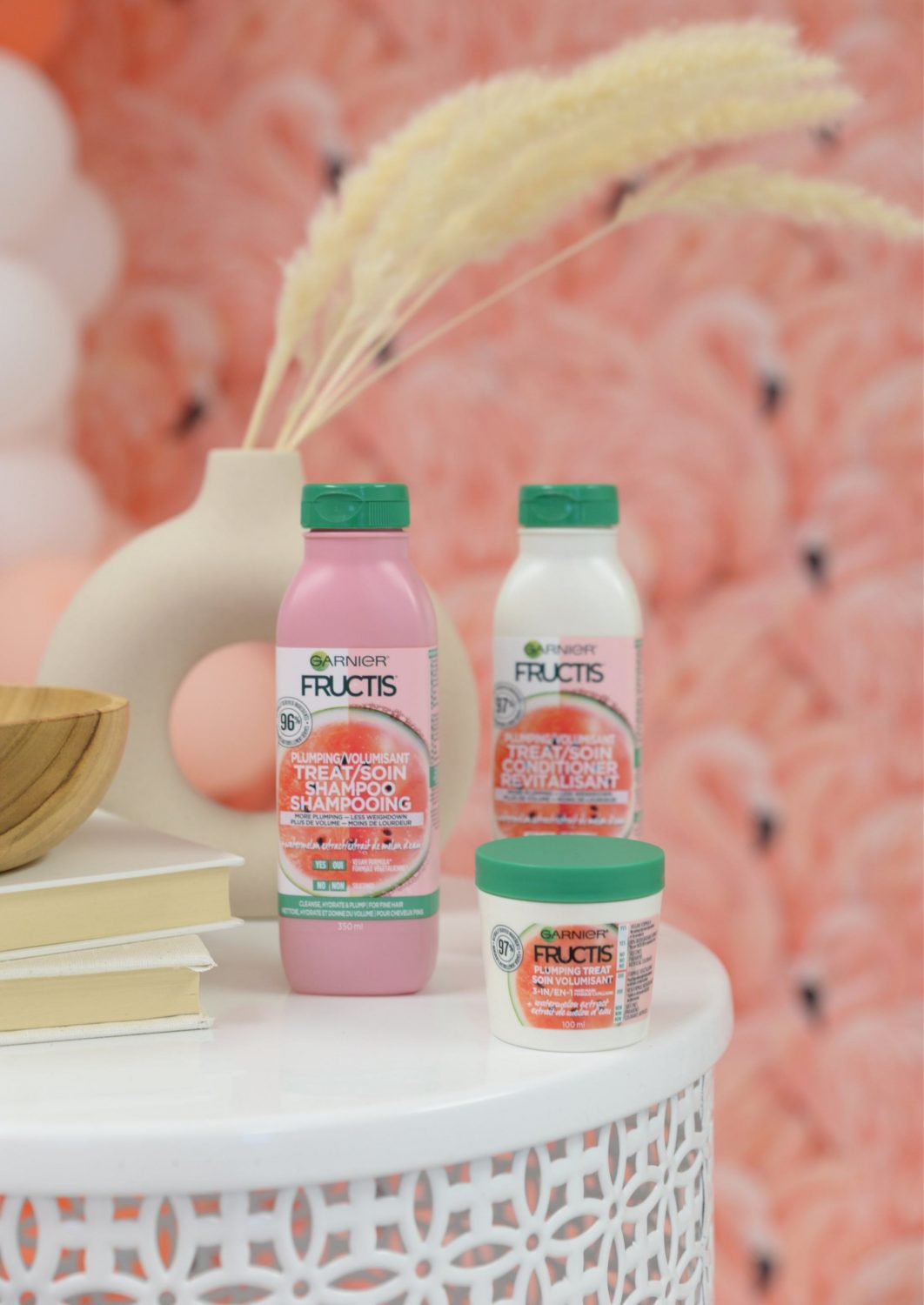 It's no secret that I'm a bath junkie and love anything from BBW. The Bahamas Shower Gel quickly became my fave. It features a lovely mixture of both passionfruit and banana to instantly transport you to a tropical island without leaving your bathroom. Its ultra soft, almost silky texture lathers beautifully once in contact with water and gently washes the skin without stripping it of its natural oils. Its formulated moisturizing ingredients help hydrate and nourish the skin, all while leaving the skin silky-smooth and soft. It retails for $14.50.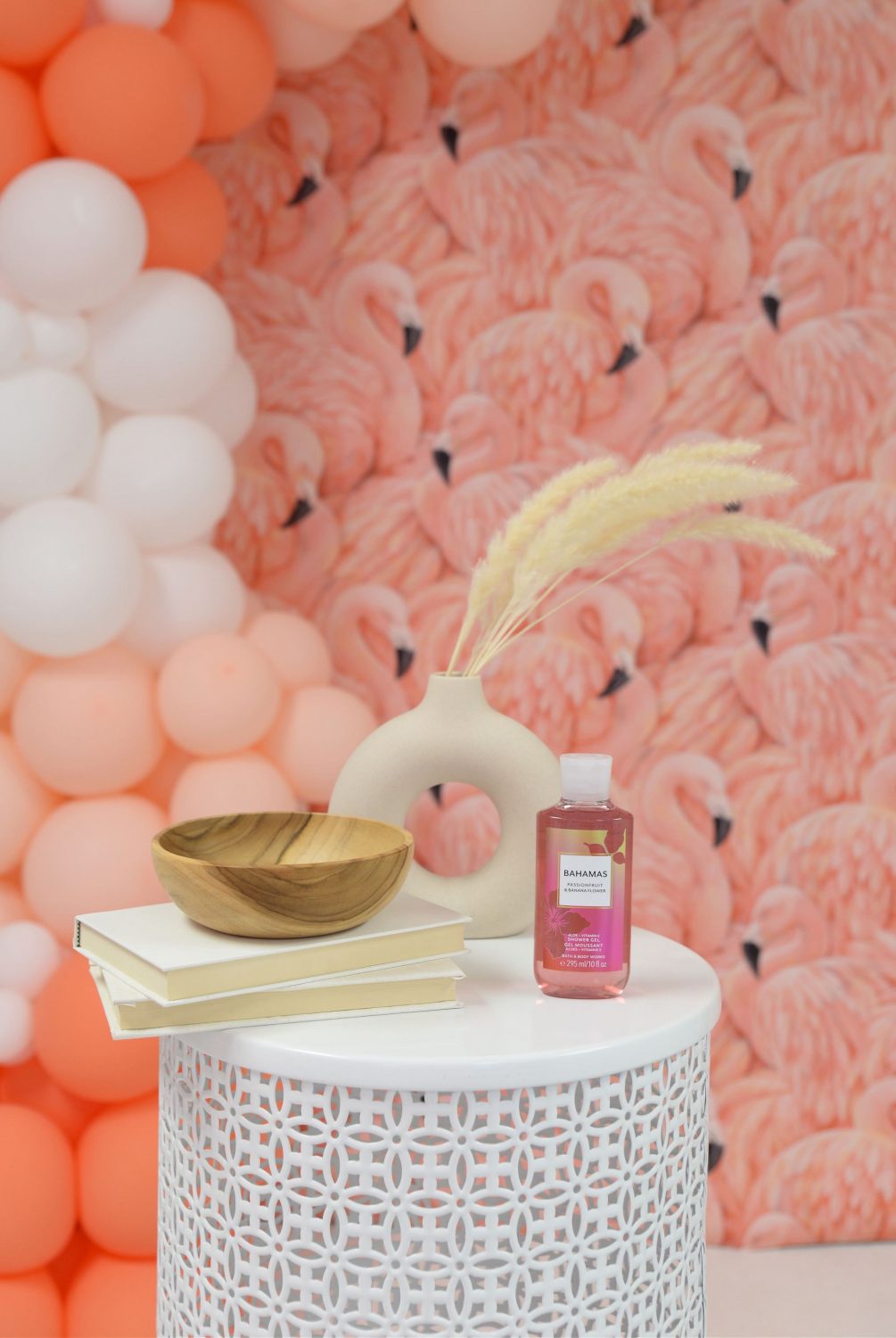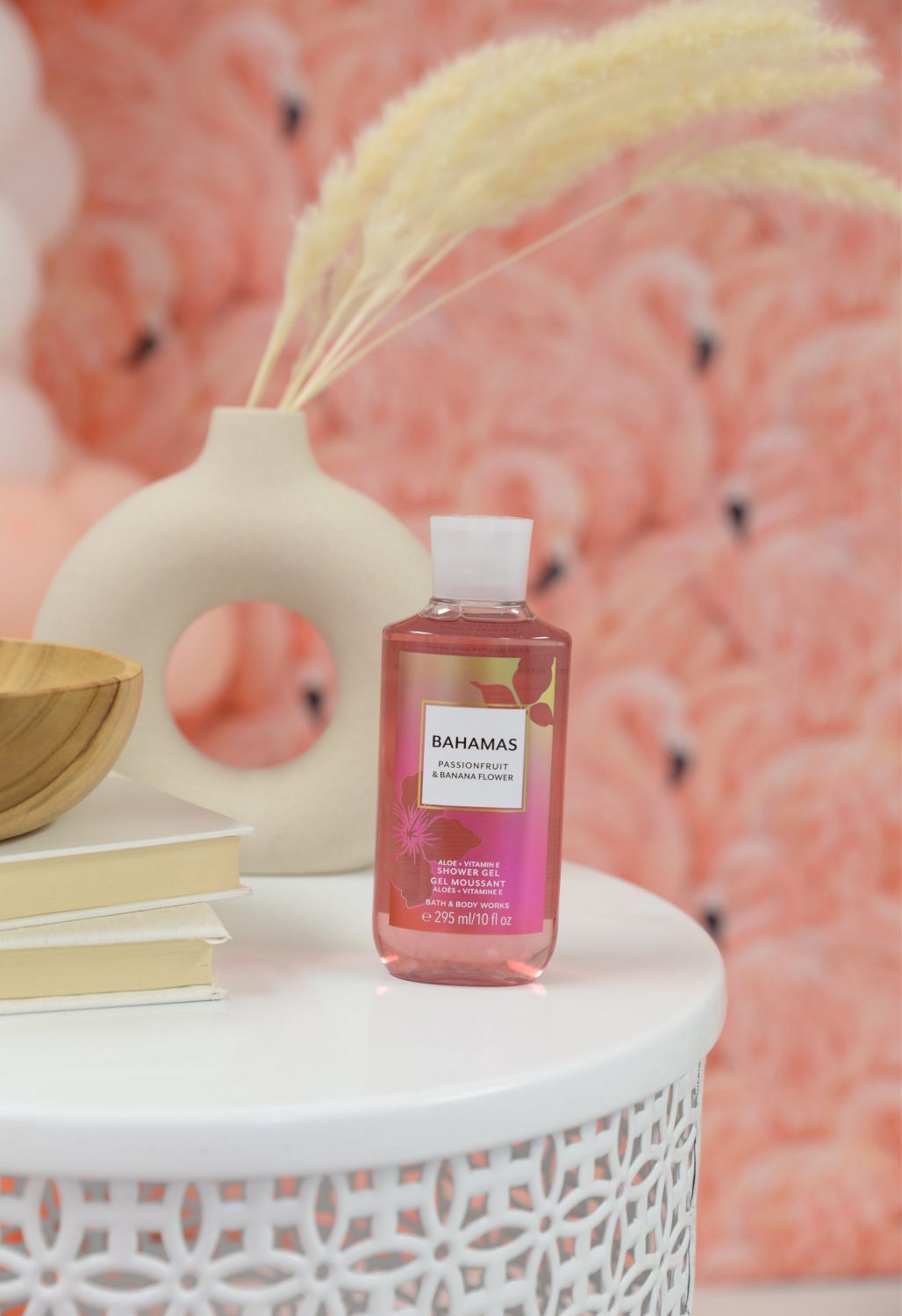 Mandust is a product both Derek and I have been enjoying. It's a 100% natural body powder that's talc and corn-free, made right here in Canada. It's a truly unique and innovated product that can be used on both the body and hair. This loose and translucent powder has an incredibly silky and luxurious texture that not only blends into the skin to help calm irritated and sensitive skin but can also help to absorb oil while adding volume when applied to the hair. Simply sprinkle a small amount into the palm of your hands, before running through the hair, concentrating on the roots. Although it may look like baby powder once poured onto your hands, its lightweight formula instantly disappears as you start to rub it into the hair, turning invisible within seconds. I found absolutely no white caste behind, even on my extremely dark hair. When you sprinkle a little all over your body and rub in, this velvety smooth formula helps to instantly give a burst of freshness to otherwise dull skin. It's a great multi-functional product to keep in your purse, for touch-ups on the go. Each retail for $21.95.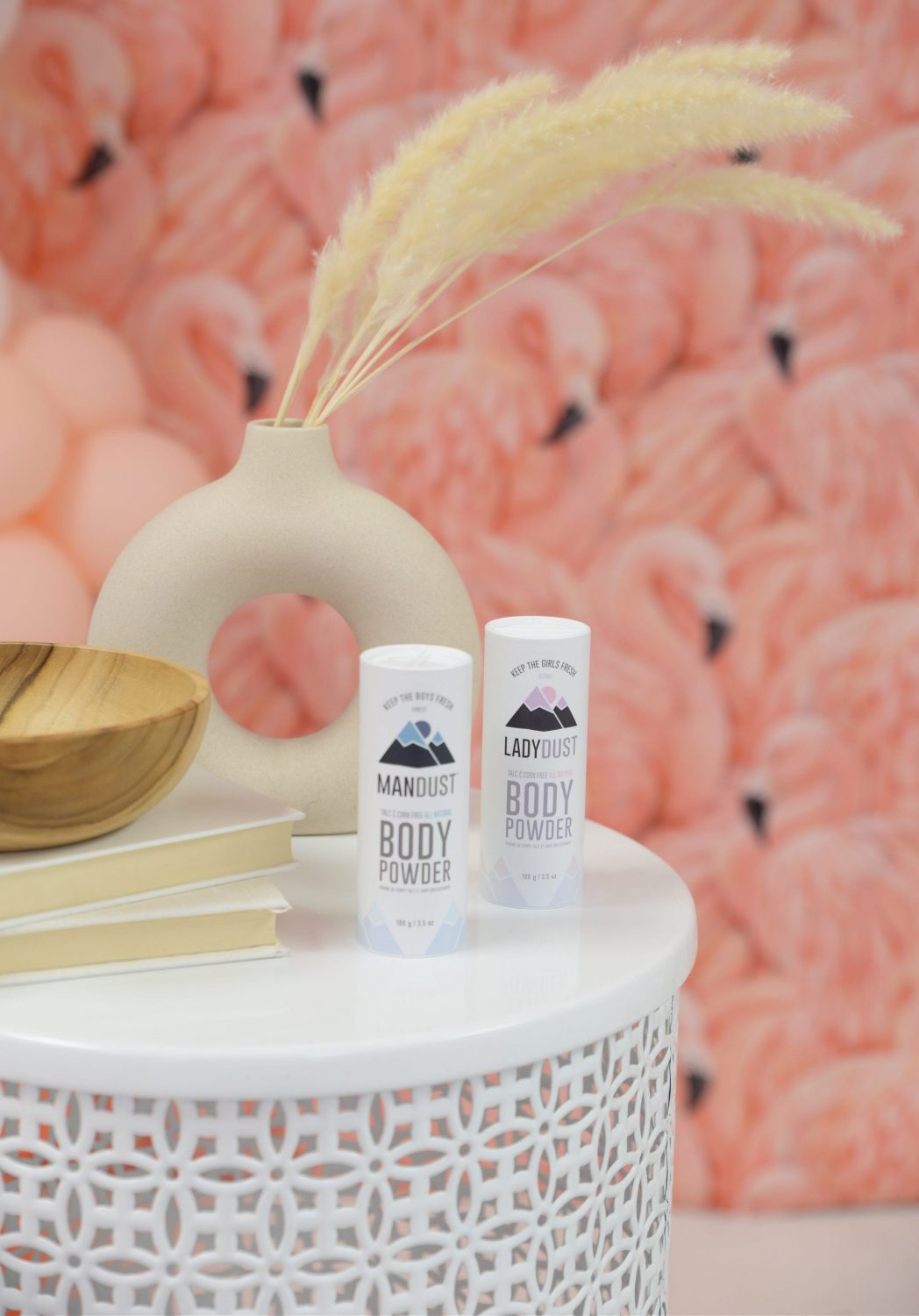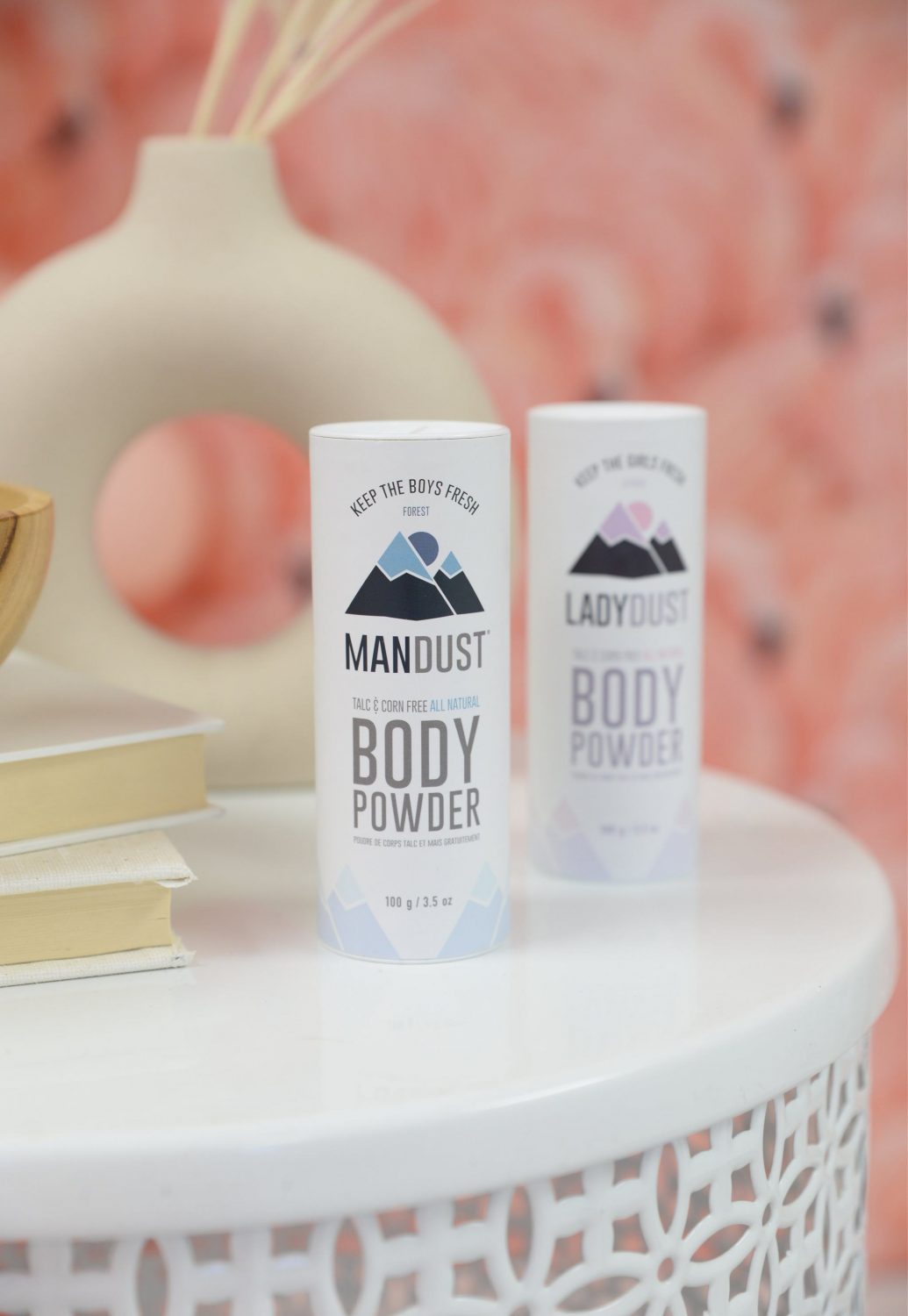 If there's one product I never skip in the morning it is my SPF. In fact, most of the foundations or tinted moisturizers I wear, have SPF in them. That doesn't mean I rely solely on them alone to protect me from the sun. Vivier Sheer SPF 30 features an incredibly lightweight formula that pairs beautifully with anything you place overtop. Its rich and creamy texture applies evenly to the skin and dries almost instantly. It fully absorbs into the skin within seconds, leaving no white caste behind. It penetrates deep down into the skin, providing both UVA and UVB rays protection. It's the perfect sunblock for those that like to apply foundation right after. Unlike some formulas that can clog the pores or feel heavy on the skin, this one doesn't feel sticky, nor does it cause breakouts. It retails for $48.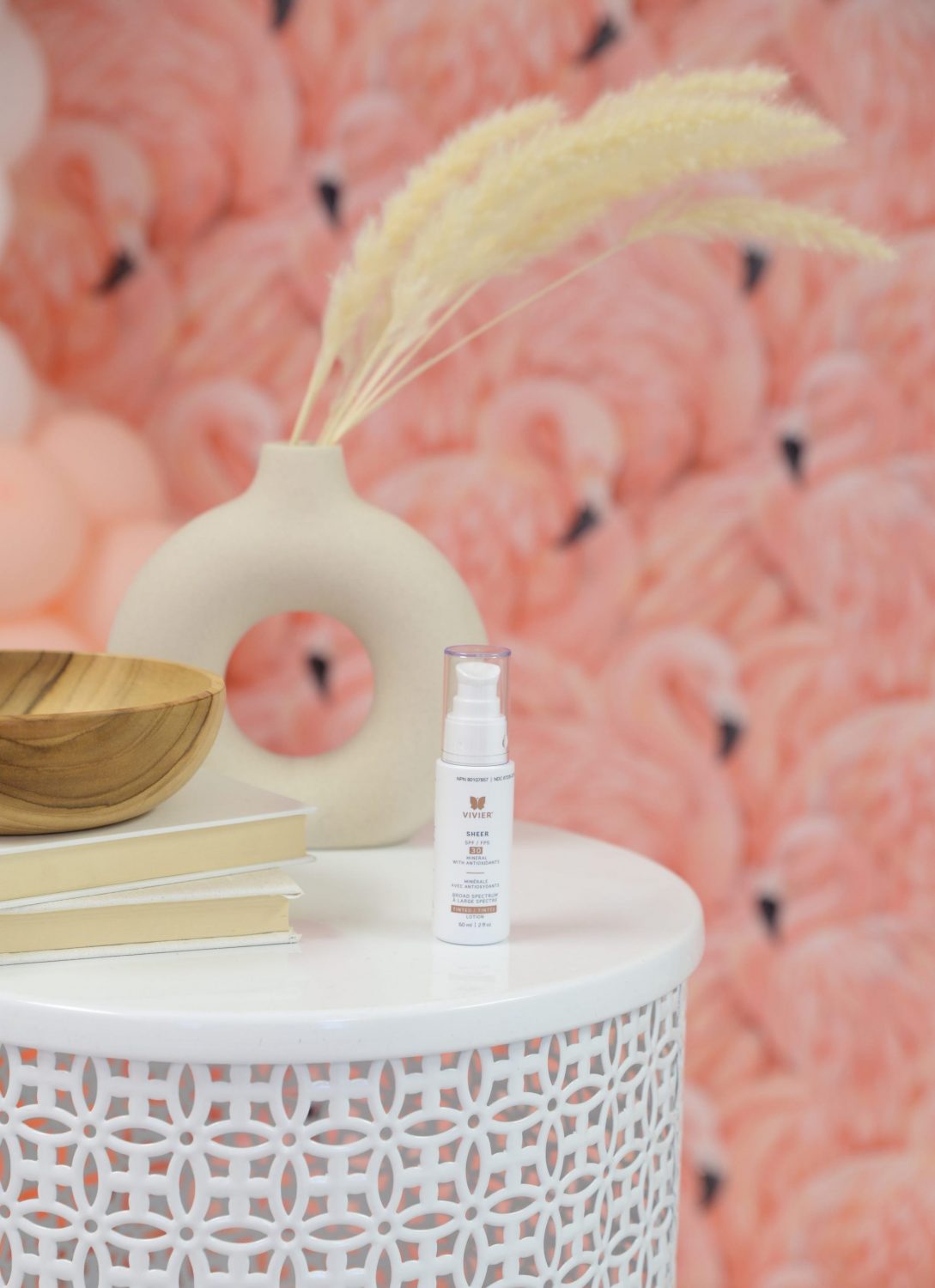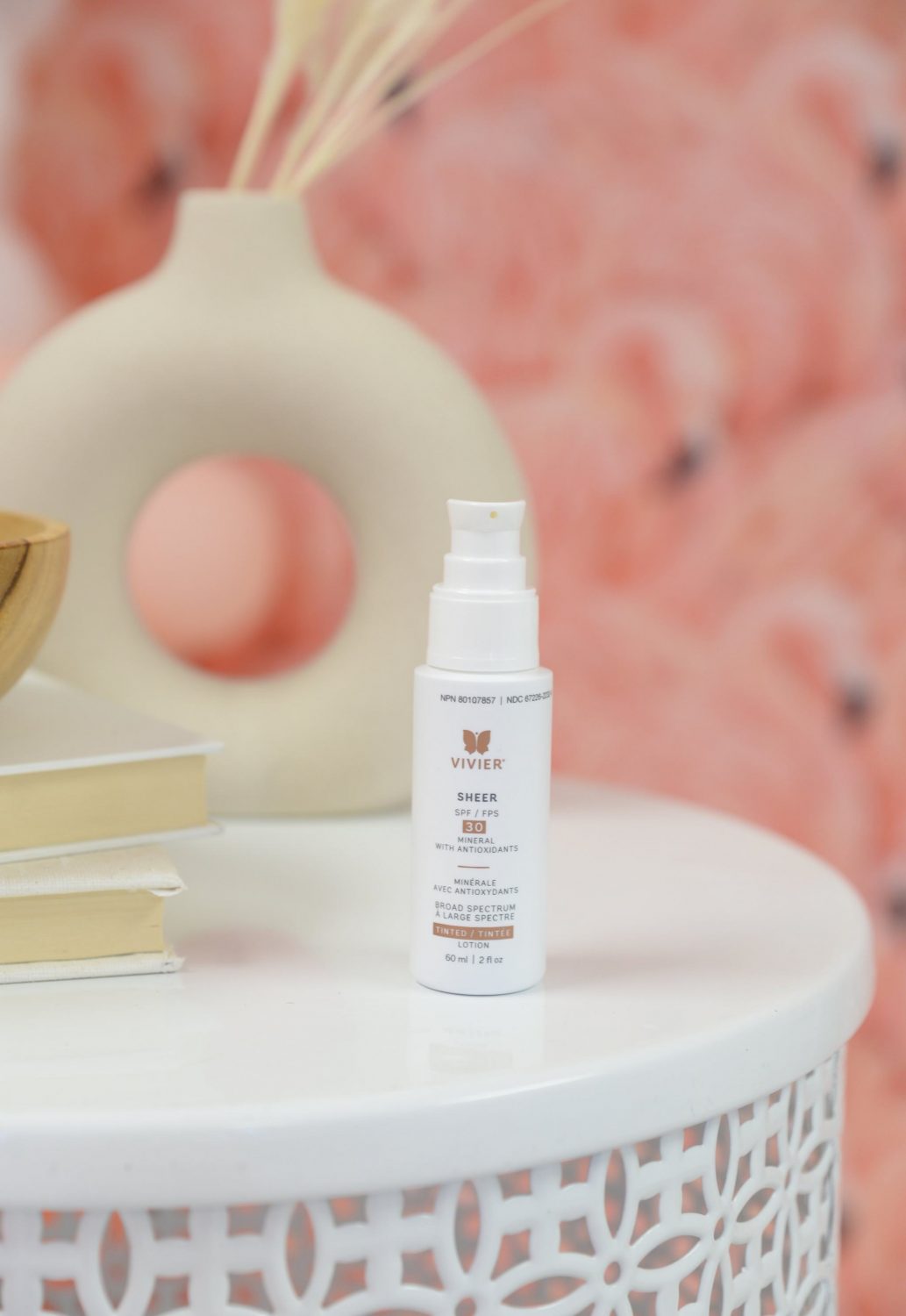 And because I try to stay out of the sun as much as I can, my skin is often looking a little pale. To help add a touch of radiance and warm up my complexion, I've been reaching for the Pupa 4 Sun Bronzing Powder. It's the safest way to get a glow without damaging my skin. It helps to instantly create the illusion of just returning home from a tropical vacation. It creates definition, with a little help of contouring, while transforming your lacklustre skin into a luminous goodness. Simply buff into the areas of the face where the sun would naturally hit your skin or use as all-over makeup look to create that perfectly tan complexion. This luminous matte bronzer instantly warms up the complexion without looking too muddy or orange. It creates that desert glow with a touch of bronzy glow without large chunks of shimmer or glitter. It retails for $33.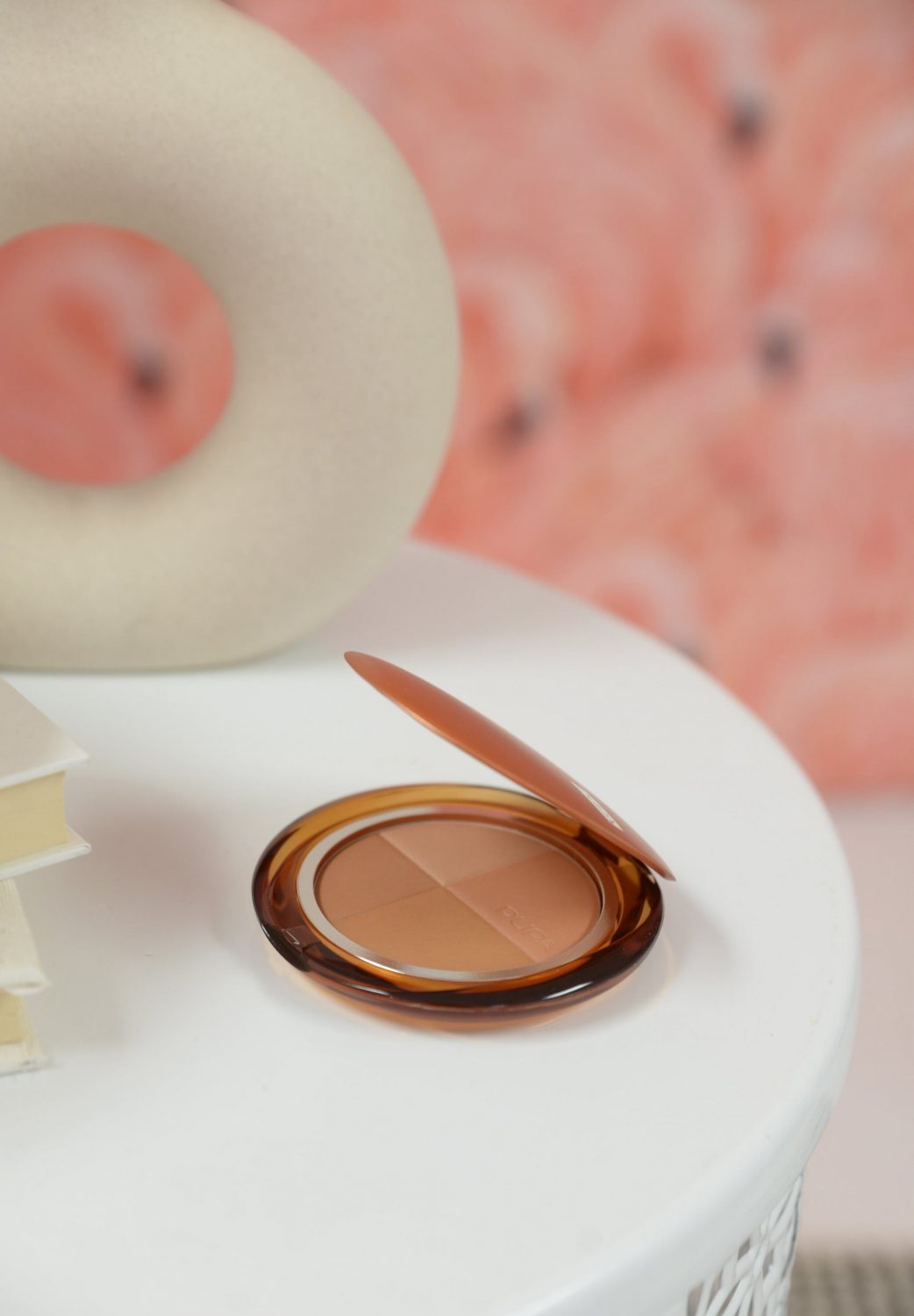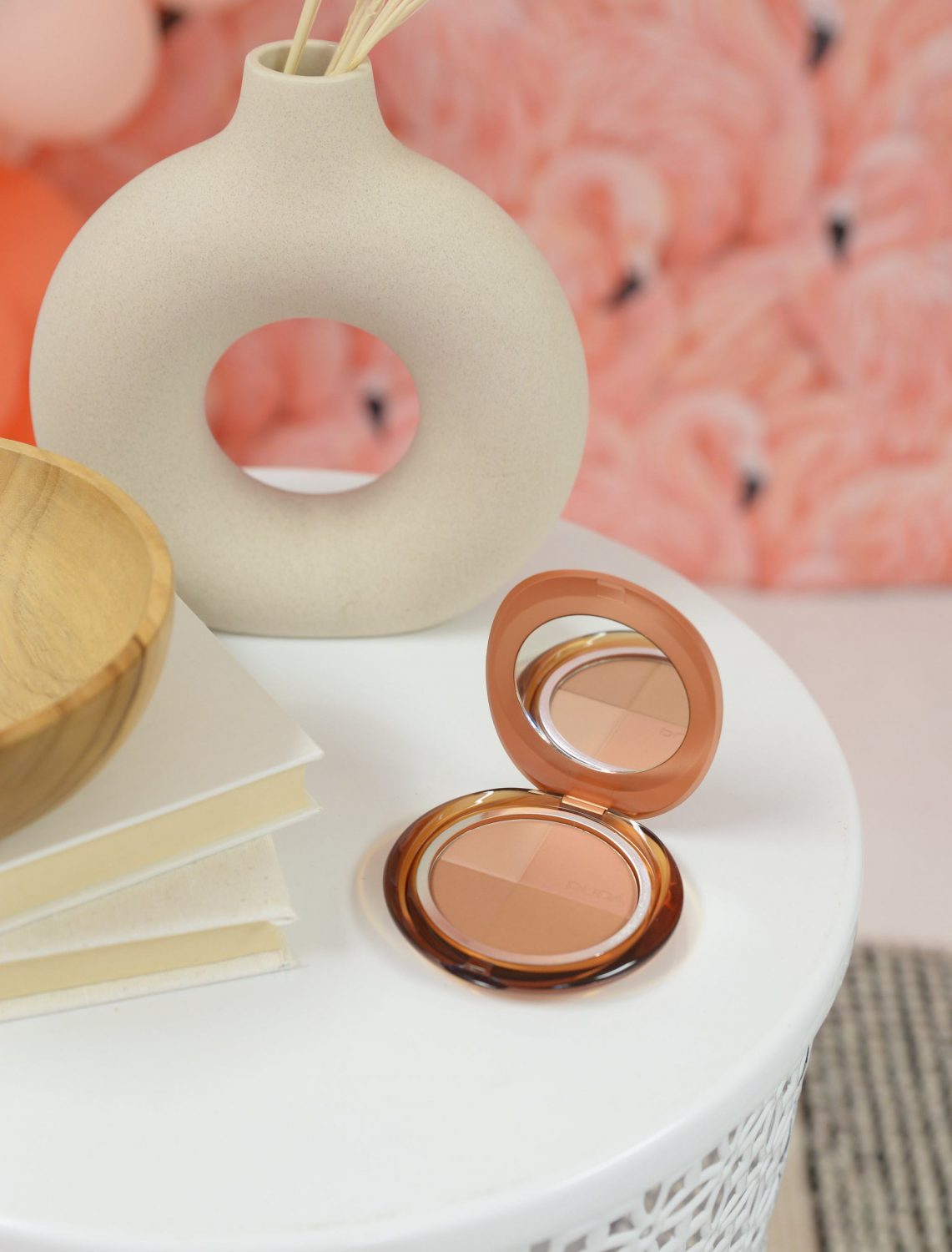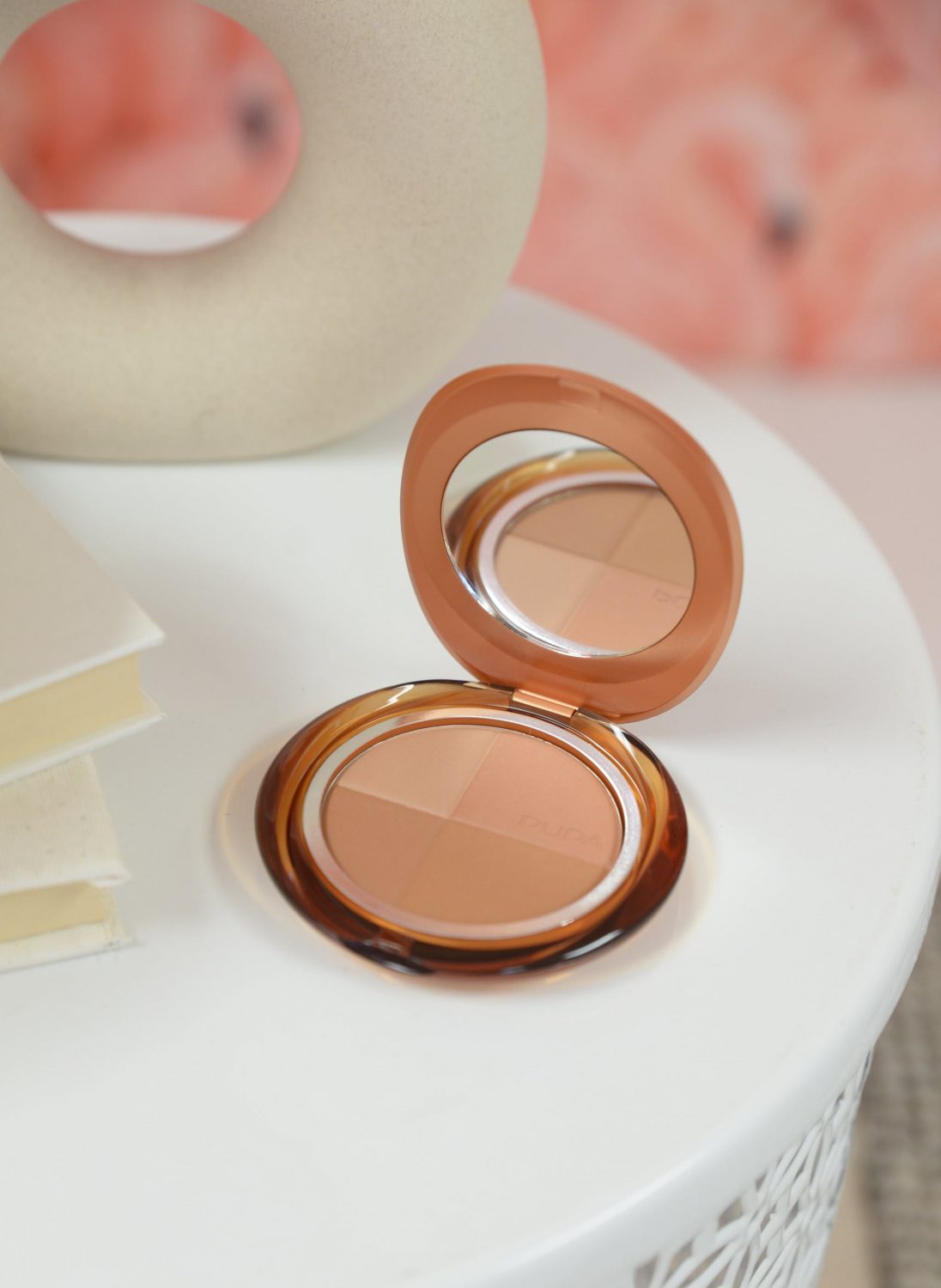 I added a little luxury to my skincare routine a few months ago. The Skingear is an electric facial gua sha that uses micro-electronic controls, combined with heating and vibrations to help promote product penetration and repair the skin. I've been pairing it with my fave moisturizers and serums to help restore a radiant glow and some firmness back into my skin. It's so easy to use, and incredibly relaxing. Just glide across jawline and cheeks in an upward motion and let the red and blue LED lights do its thing. If you are suffering from breakouts like I am, you're going to love the blue LED option as it helps target bacteria, whereas the red LED helps premature ageing. It retails for $88.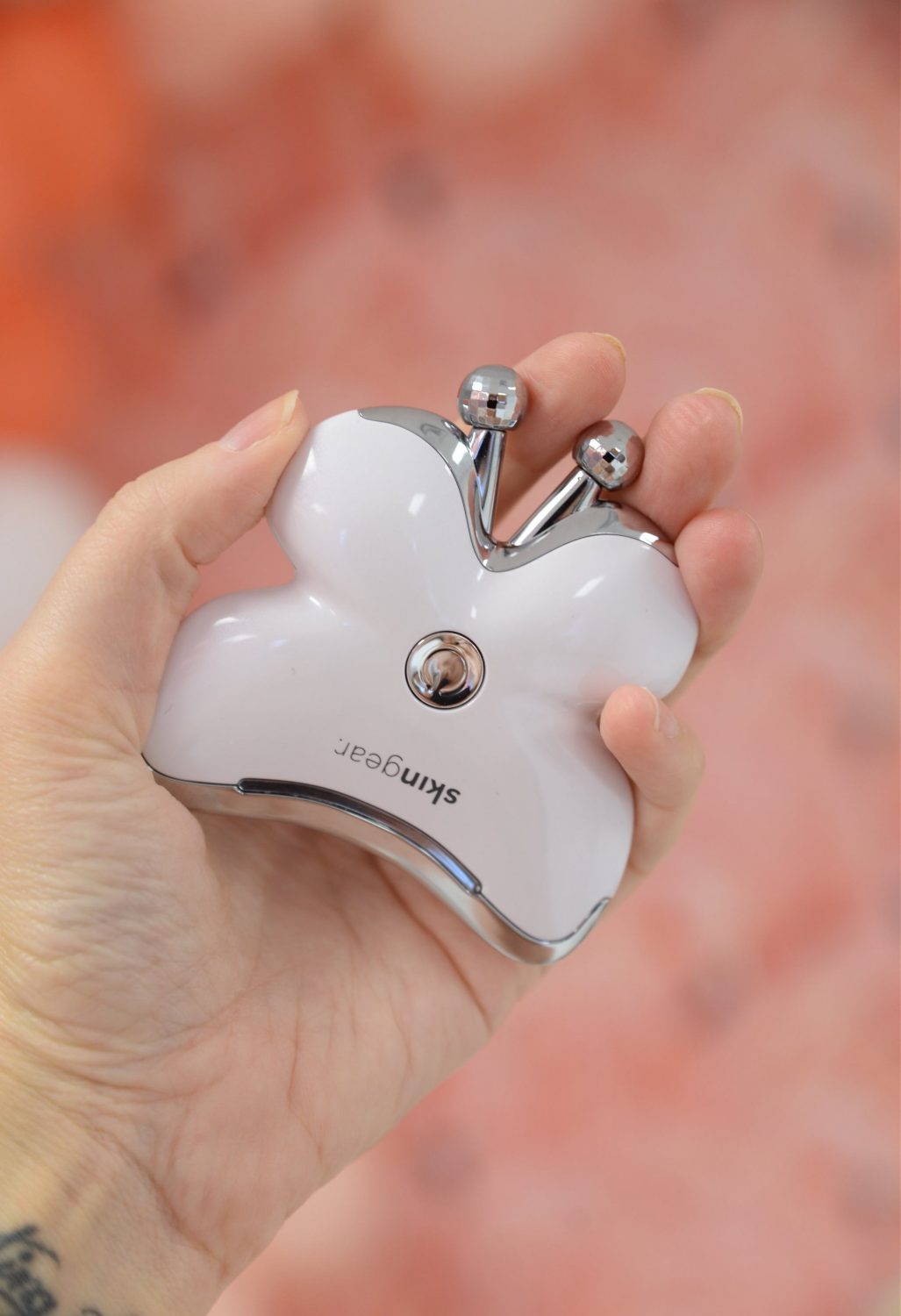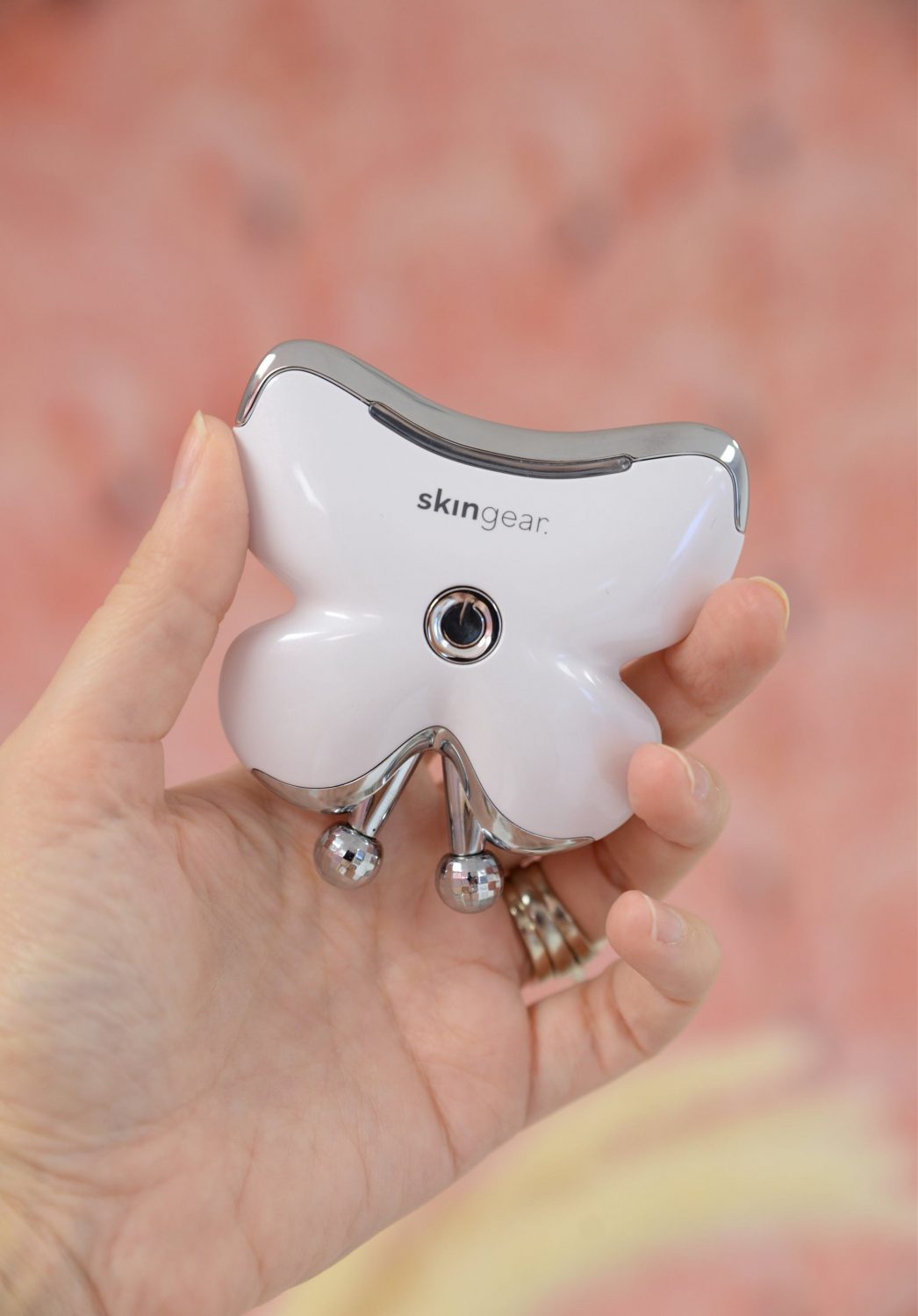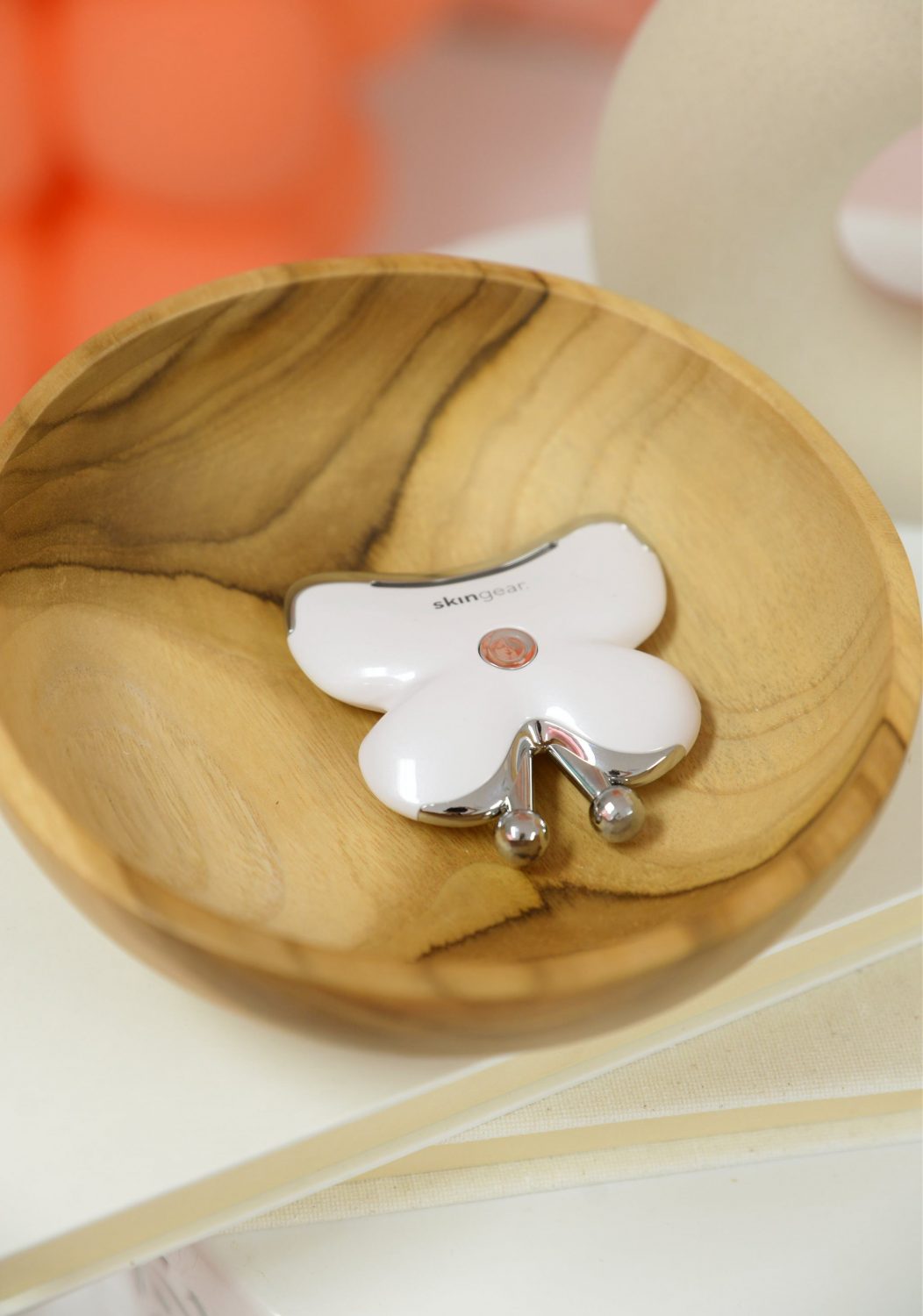 Sulwhasoo is one of those brands that I fell in love with a few years ago, and then kinda forgot about. It's keeping with the luxury vibe, but when it comes to high-quality skincare, you're worth it. The brand's Bloomstay Vitalizing Water has quickly become a favourite of mine, as my dry skin seems to just drink it up. This water-based product helps to visibly plump and add moisturizer back into dry, dehydrated skin. It instantly boosts radiancy, while leaving the skin feeling and looking refreshed all day long. It does have a subtle floral scent that I could live without, only because I'm not a fan of florals in general, but it quickly disappears once absorbed into the skin. I love that it provides a youthful and dewy effect with a healthy and radiant glow. It retails for $99.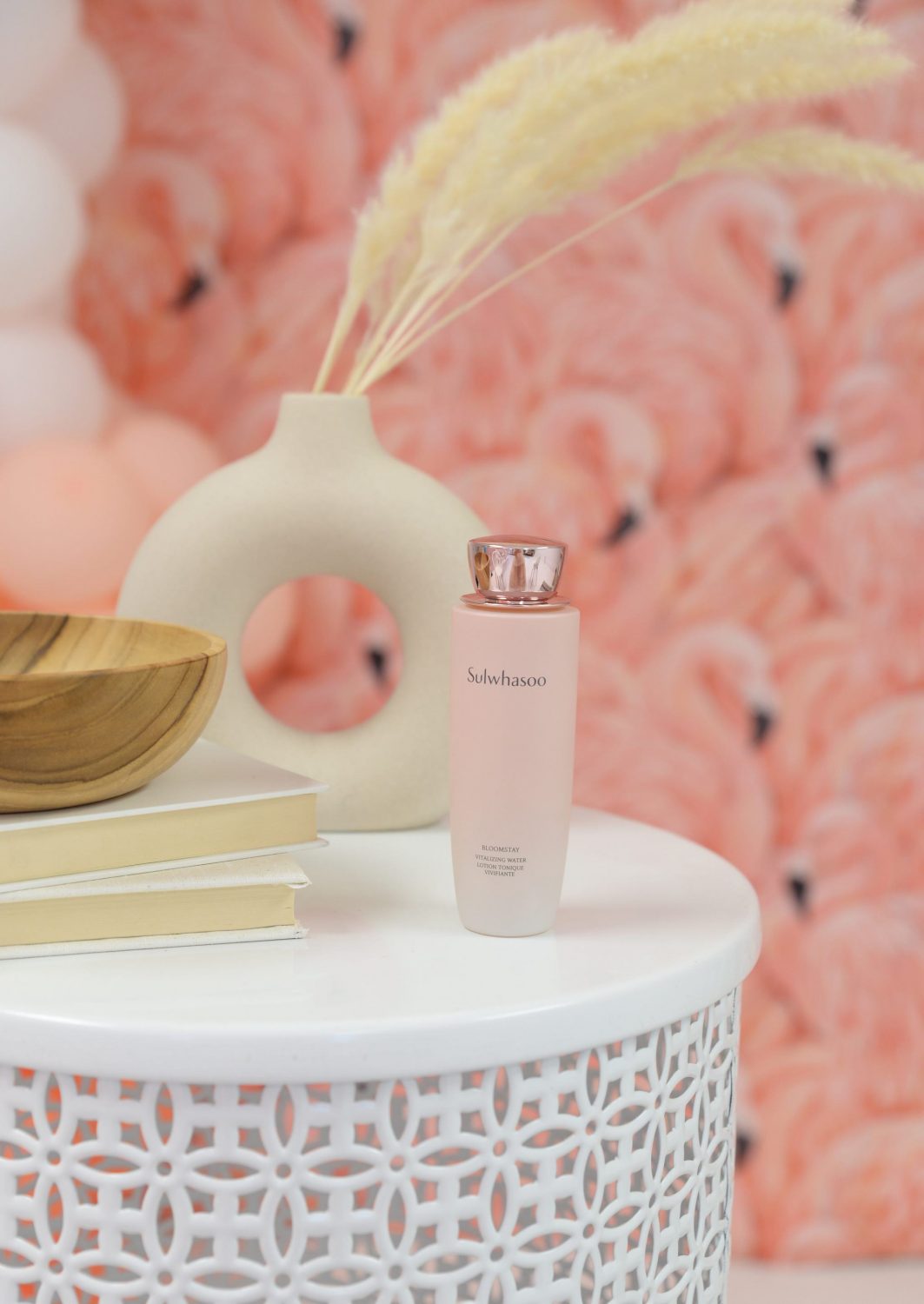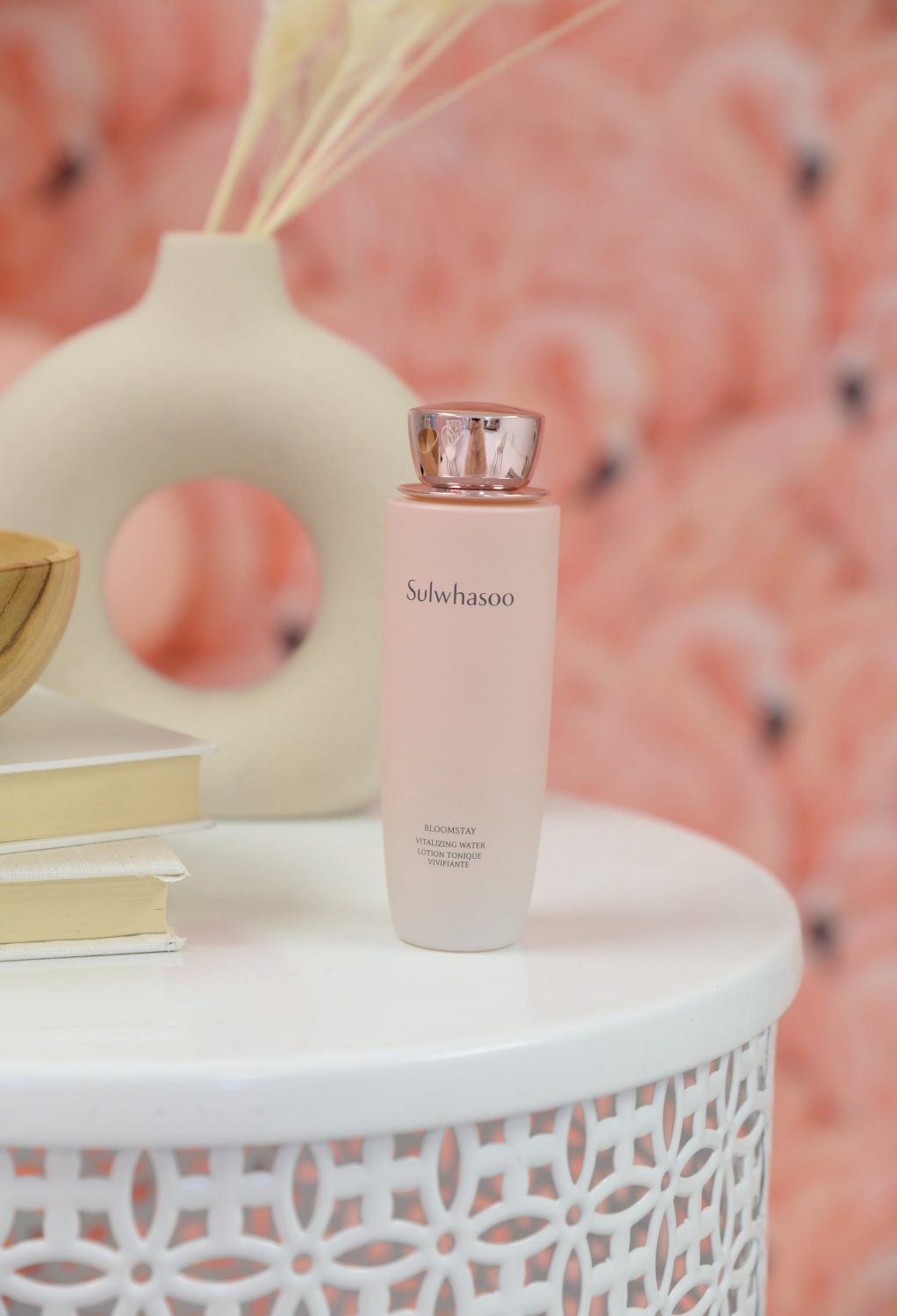 Another skin-loving product my skin has been… loving, is the new Dermalogica Smart Response Serum. This lightweight serum is designed and created to act as the only serum you'll need in your skincare routine. We're all busy, and sometimes we don't have time to layer multiple products. This bad boy helps to hydrate, brighten, soothe and improve fine lines all in one product. It really does adapt to my skin's ever changing wants and needs. While I don't believe any product will help improve the look of wrinkles, highly suggest botox for that, it does add major hydration back into the skin, giving it a slight plumping effect, which can create the illusion of smoother skin with less fine lines. After a solid month of use, I did notice a few of my dark spots start to lighten, and an overall brightness to my dull complexion. Since it's full of antioxidants, it also helped to calm any redness and prevent future blemishes. If you don't have time to fuss with several products in the evening, highly recommend this product. It retails for $189.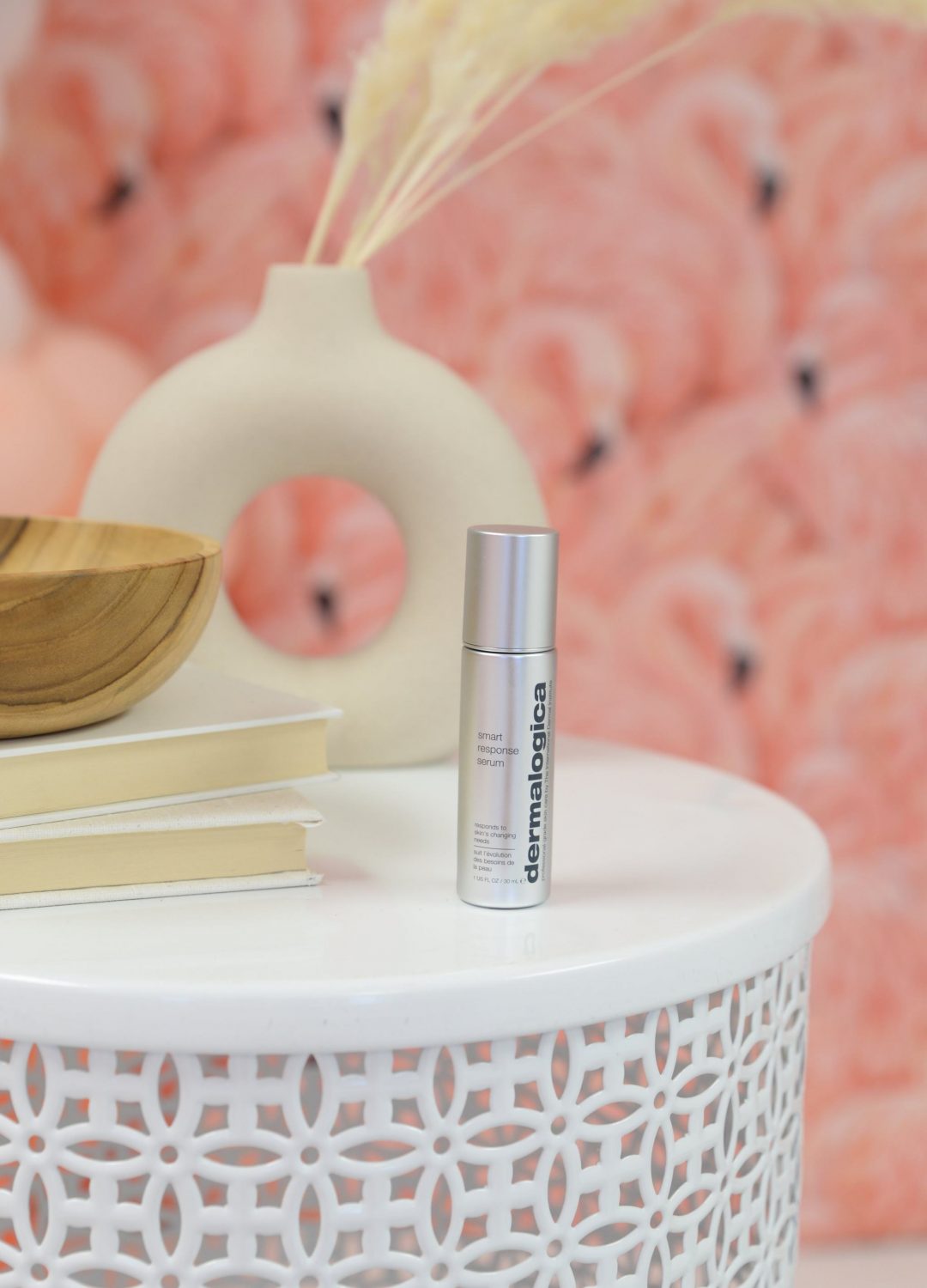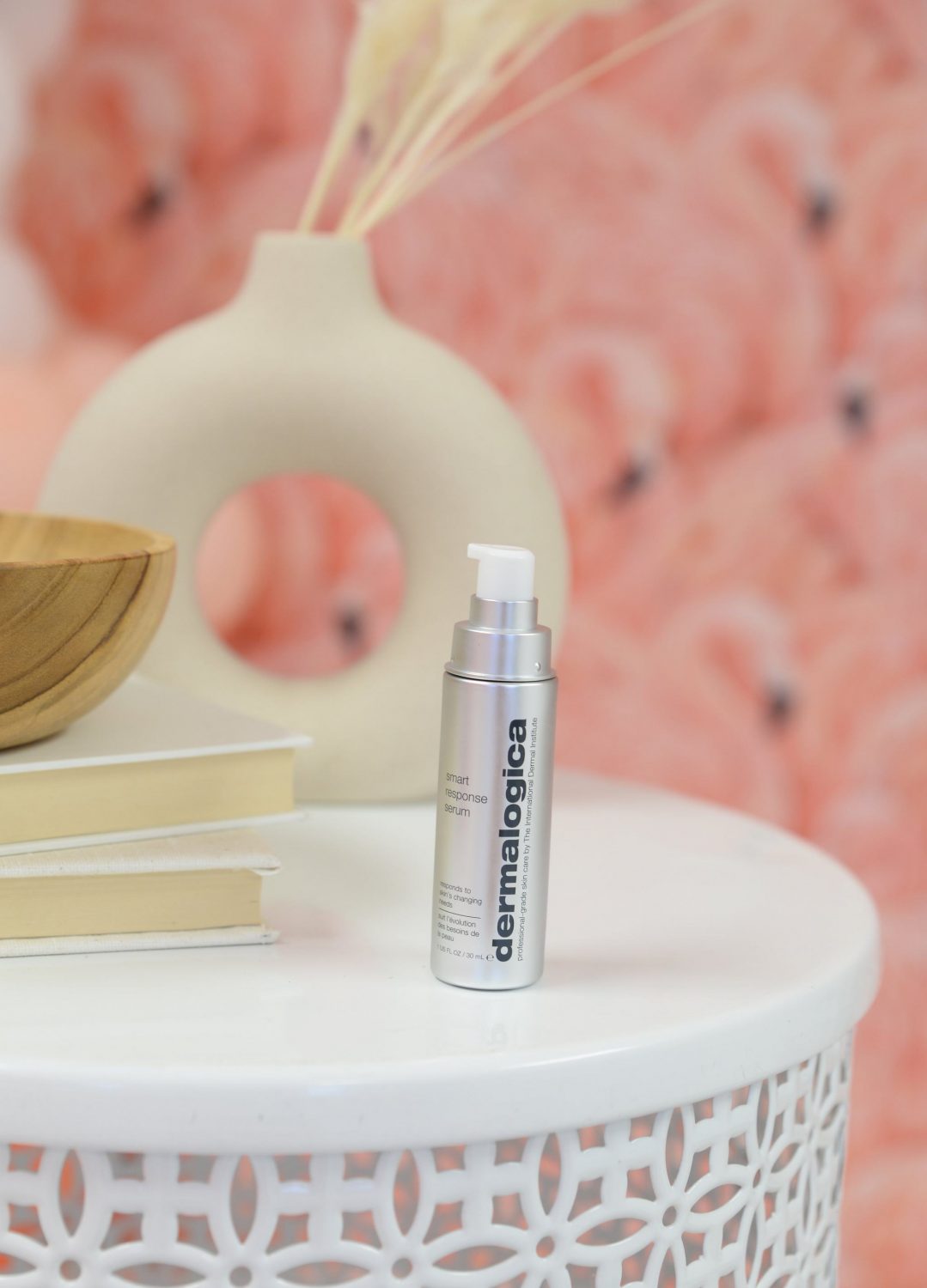 Although this isn't new for me, it has worked its way back into my skincare routine. Embryolisse Lait-Crème Concentré has been a cult favourite since the 50s and with good reasons. This multifunction moisturizer can be used both day and night, as a makeup primer, beauty mask, makeup remover or even as after-sun care. I use it more as a traditional hydrating cream in the morning, as it helps to keep my skin nourished through the entire day. It helps to instantly repair my skin, retain moisture and promote healthy skin rejuvenation. This lotion features an array of active ingredients to help maintain skin's elasticity and firmness. It also helps to stimulate collagen and bring a little life back into my skin. For such a hydrating lotion it's still incredibly lightweight, absorbs into the skin quickly and doesn't feel tacky or sticky. It keeps my skin supple, radiant and with a healthy glow all day long. Instantly locks in moisture to keep it hydrated for upwards of 24 hours. It retails for $29.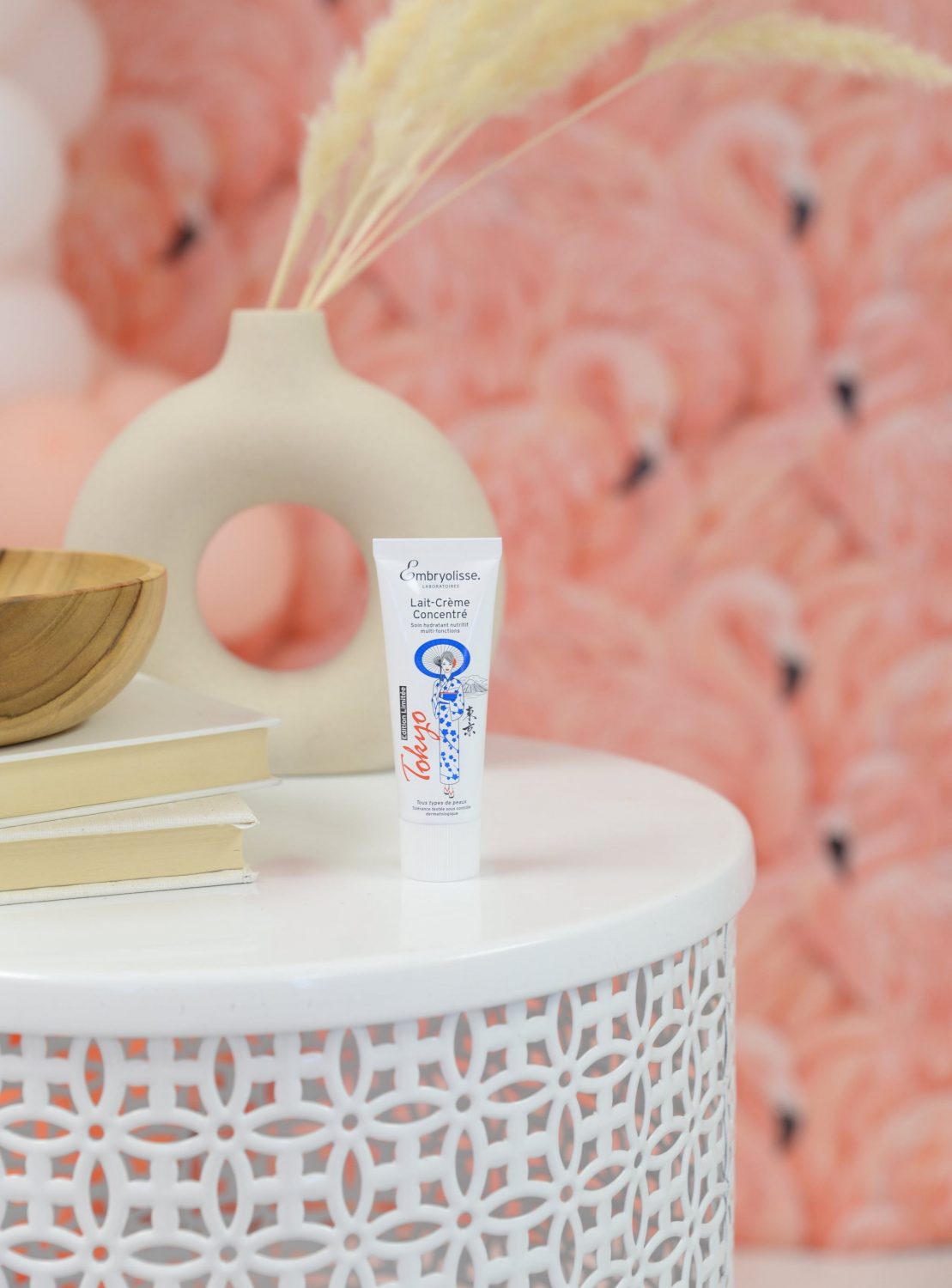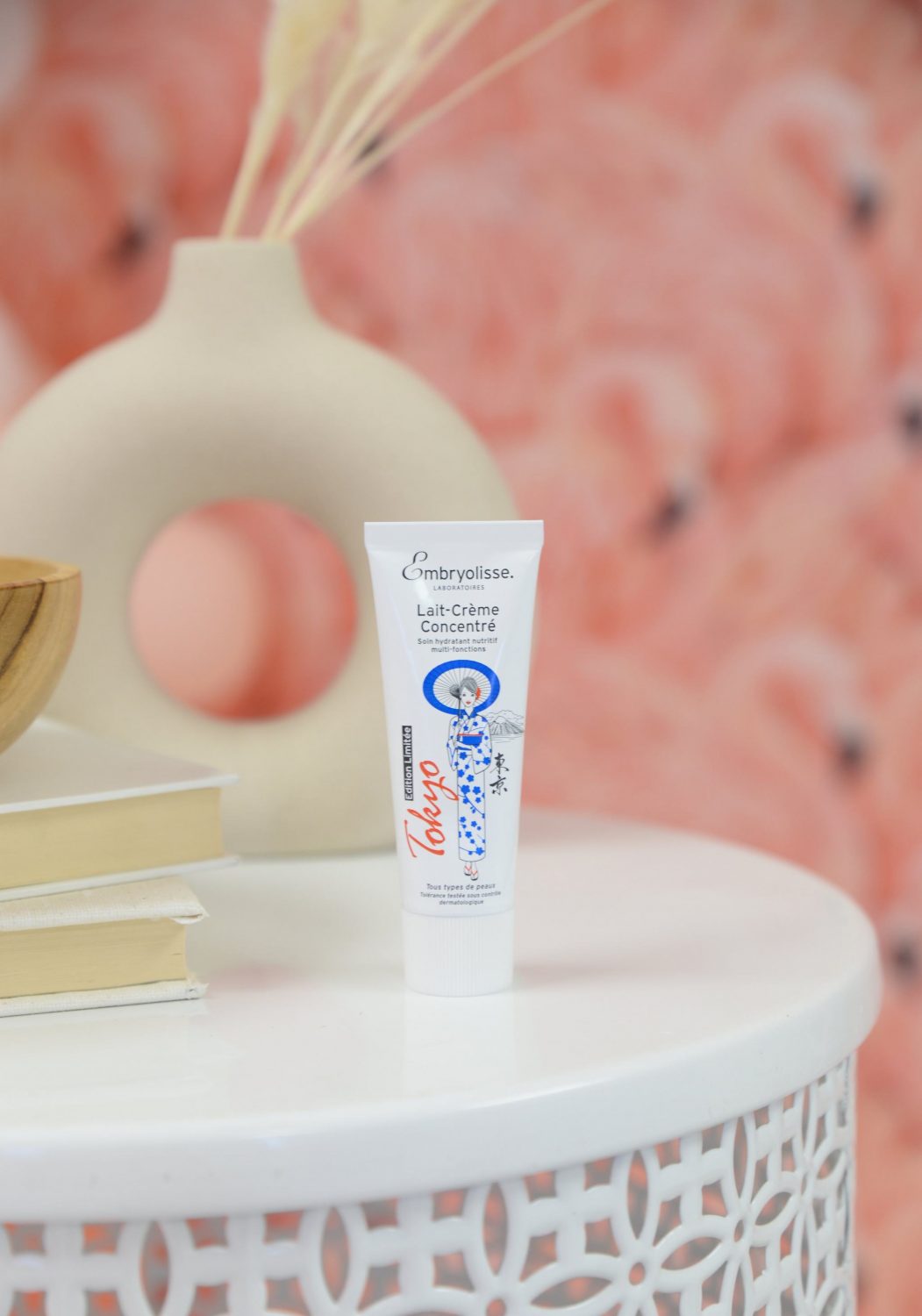 I've been trying to use less harsh and more natural deodorants, but some of them just don't provide the dryness I need. Mario Budescu is a natural deodorant that's formulated without any harmful chemicals to help ensure it won't irritate the skin. It contains natural odor neutralizers and conditioners to absorb sweat and oil, while keeping skin soft, happy and healthy. It absorbs into the skin quickly and helps to keep my skin fresh all day. It continues fighting odors without interfering with your normal perspiration and has a lovely fresh, almost botanical scent. It also contains cucumber to help keep you.. you guessed it, cool as a cucumber all day long. It retails for $19.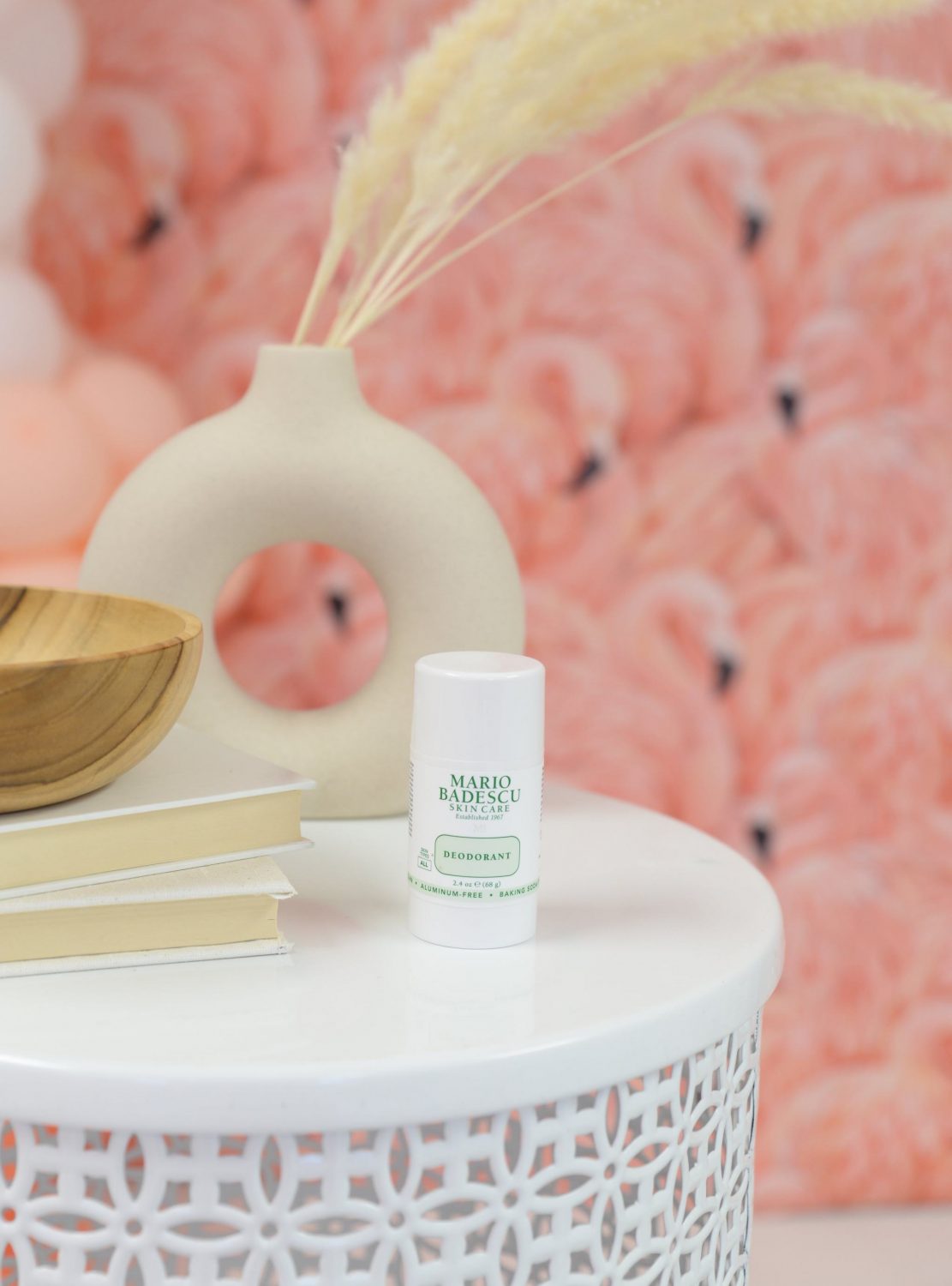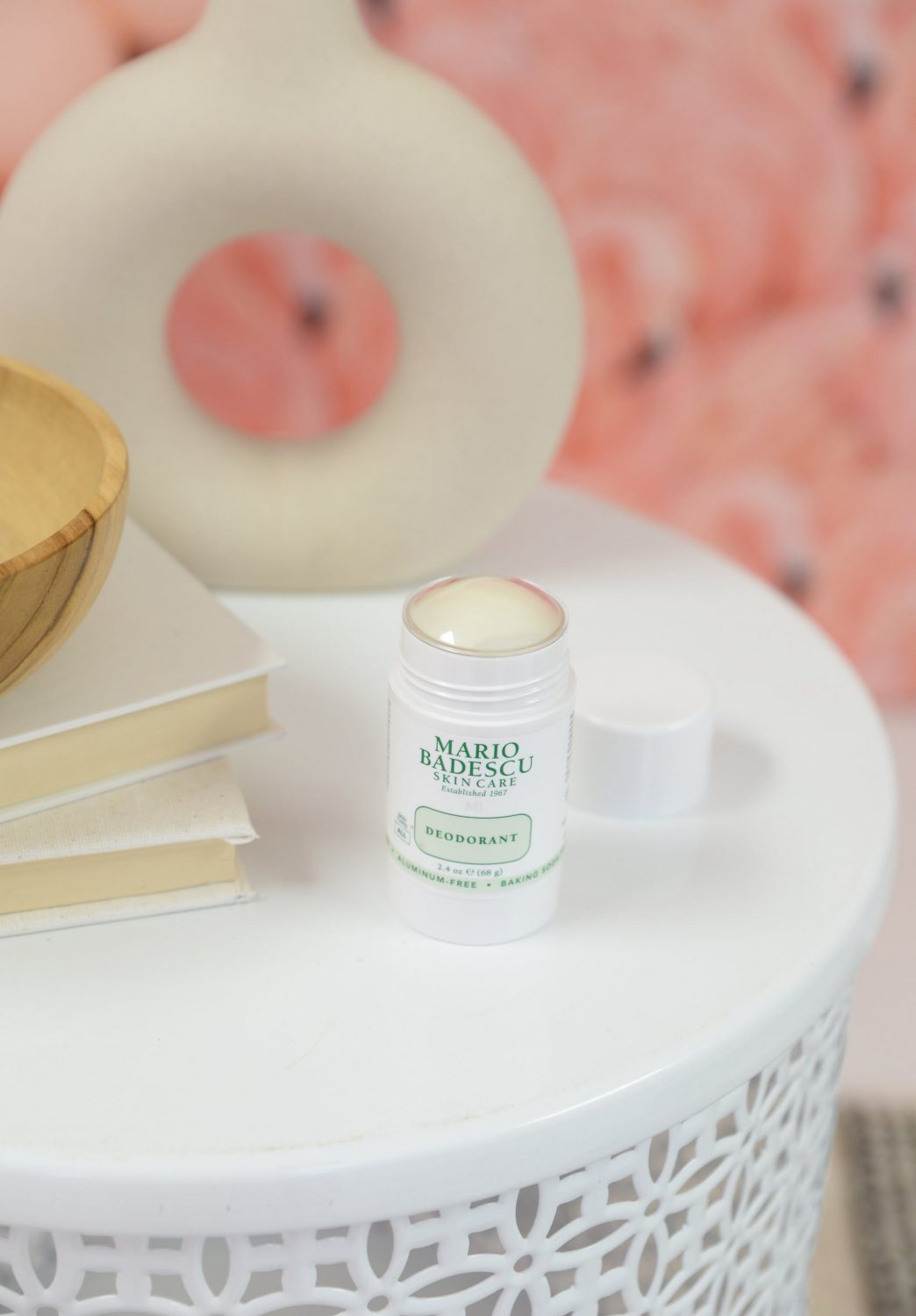 Tarte Shape Tape Concealer is one of those products that needs no introduction, but in case you've been living under a rock these past few years, let me tell you why everyone is obsessed with it. Not only does it help moisturize, nourish and brighten, it provides the fullest coverage you'll ever receive with a concealer, with the smallest amount possible. Its innovate full-coverage formula camouflages all major and minor imperfections, breakouts, dark circles, hyperpigmentation, dark spots and everything else your skin may throw at you. Unlike traditional concealers, this does more than just cover up imperfections, it actually contains skin loving benefits to help replenish moisture levels, brighten and boost radiance. It creates a smoother, more youthful appearance for a flawless finish. Although it's incredibly pigmented, its lightweight formula is comfortable to wear all day. It also doesn't settle into fine lines, fade or oxidize the entire day. It retails for $39.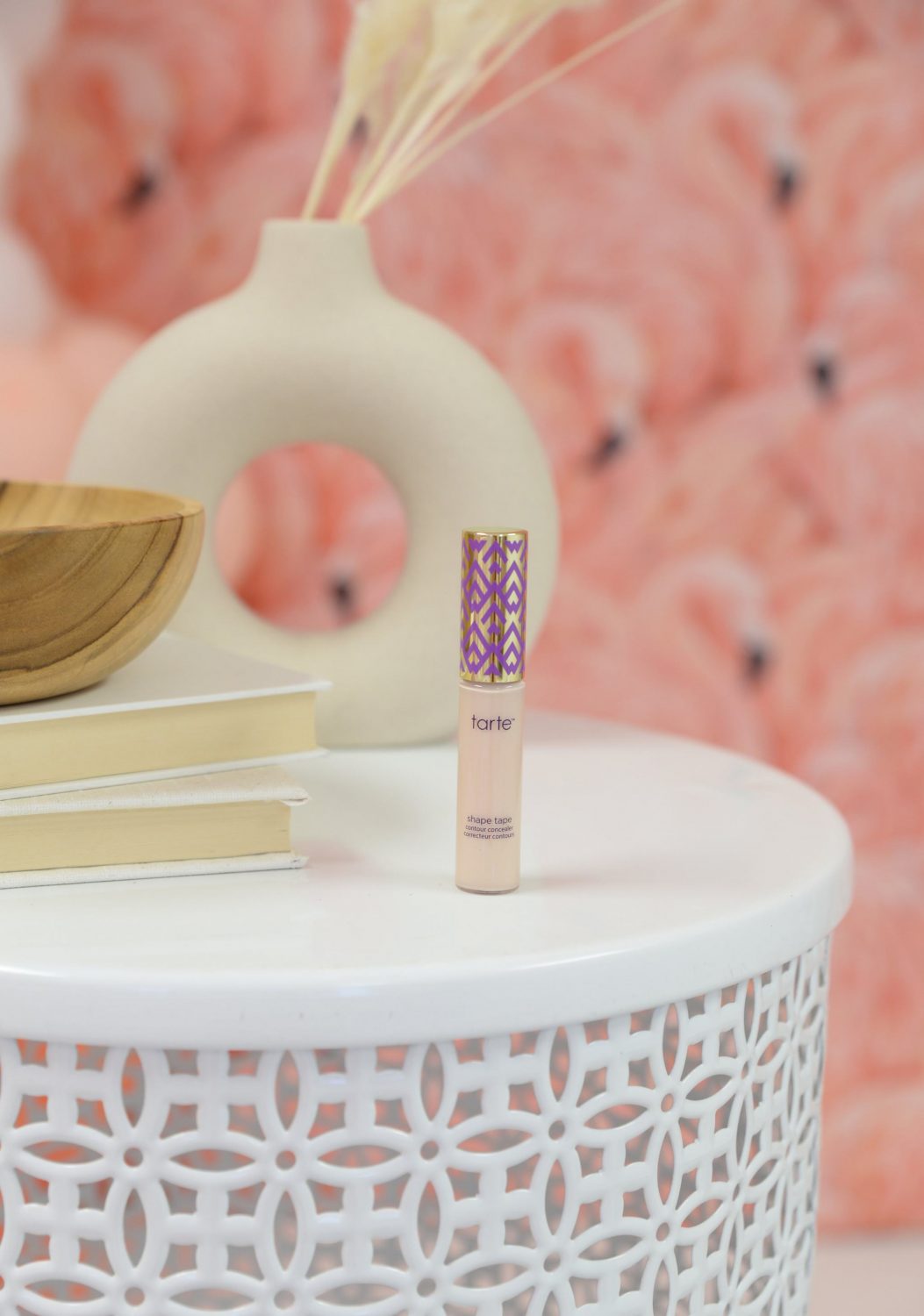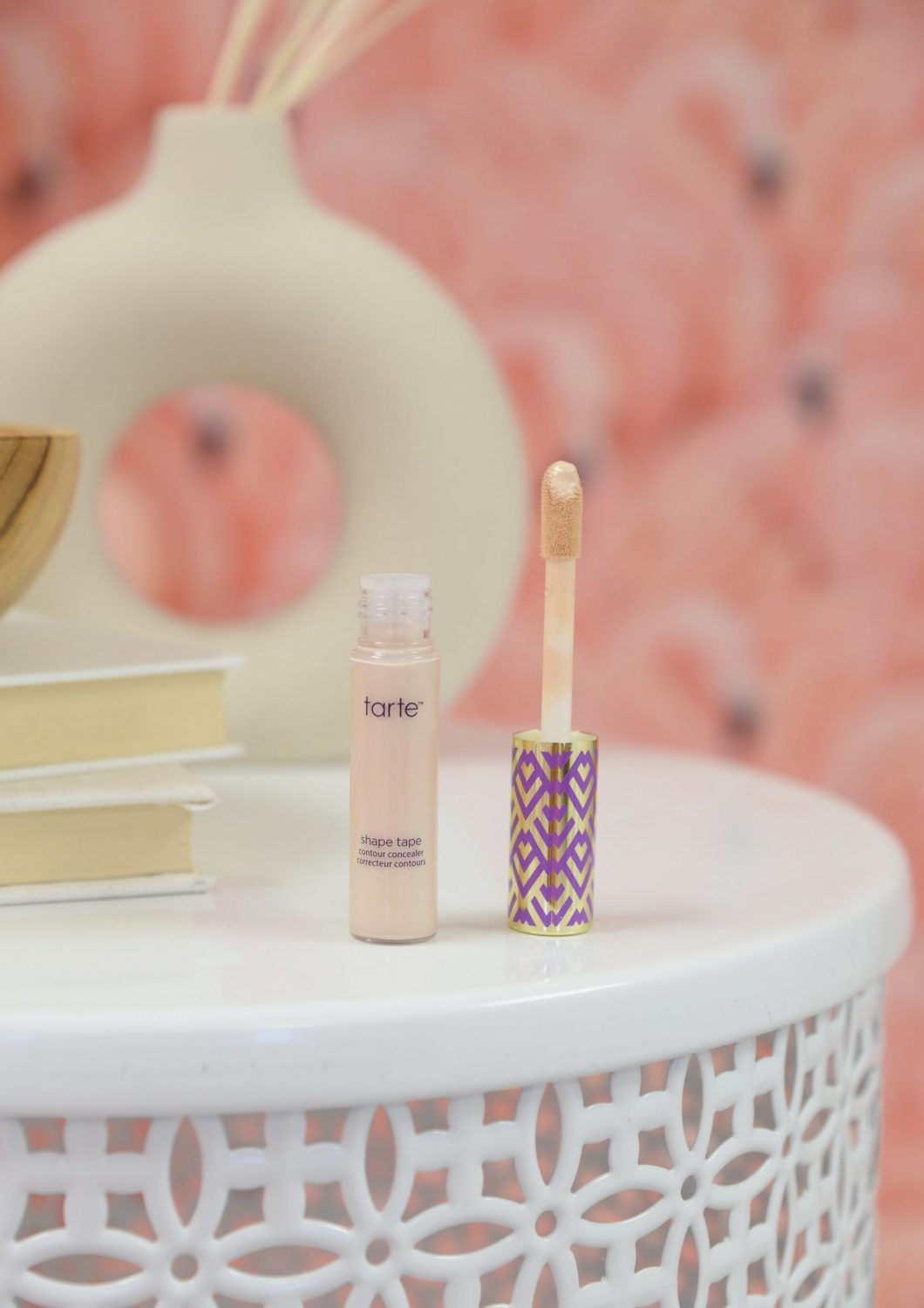 Because I don't have "perfect" skin, foundation is one of the products I'm always reaching for. L'Oréal True Match line has been a cult fave for years and now they have a foundation that's formulated with hyaluronic acid to help keep skin moisturized all day long. L'Oréal Super-Blendable Foundation is formulated with 80% skin-loving moisturizing agents to help provide coverage while hydrating. This silky-smooth liquid foundation provides medium coverage in a pump or two. Unlike traditional foundations that tend to look flat and dull, this innovated formula adds both dimension and depth to your complexion. Its light-as-air texture blends into the skin seamlessly for a completely flawless finish with ease. It helps to blur imperfections, conceal breakouts, redness and even dark circles, all while creating a smooth and even finish. It doesn't oxidize nor does it breakdown or fade for upwards of 24 hours. It stays in place without creasing or settling into fine lines for all day perfection. It retails for $21.99.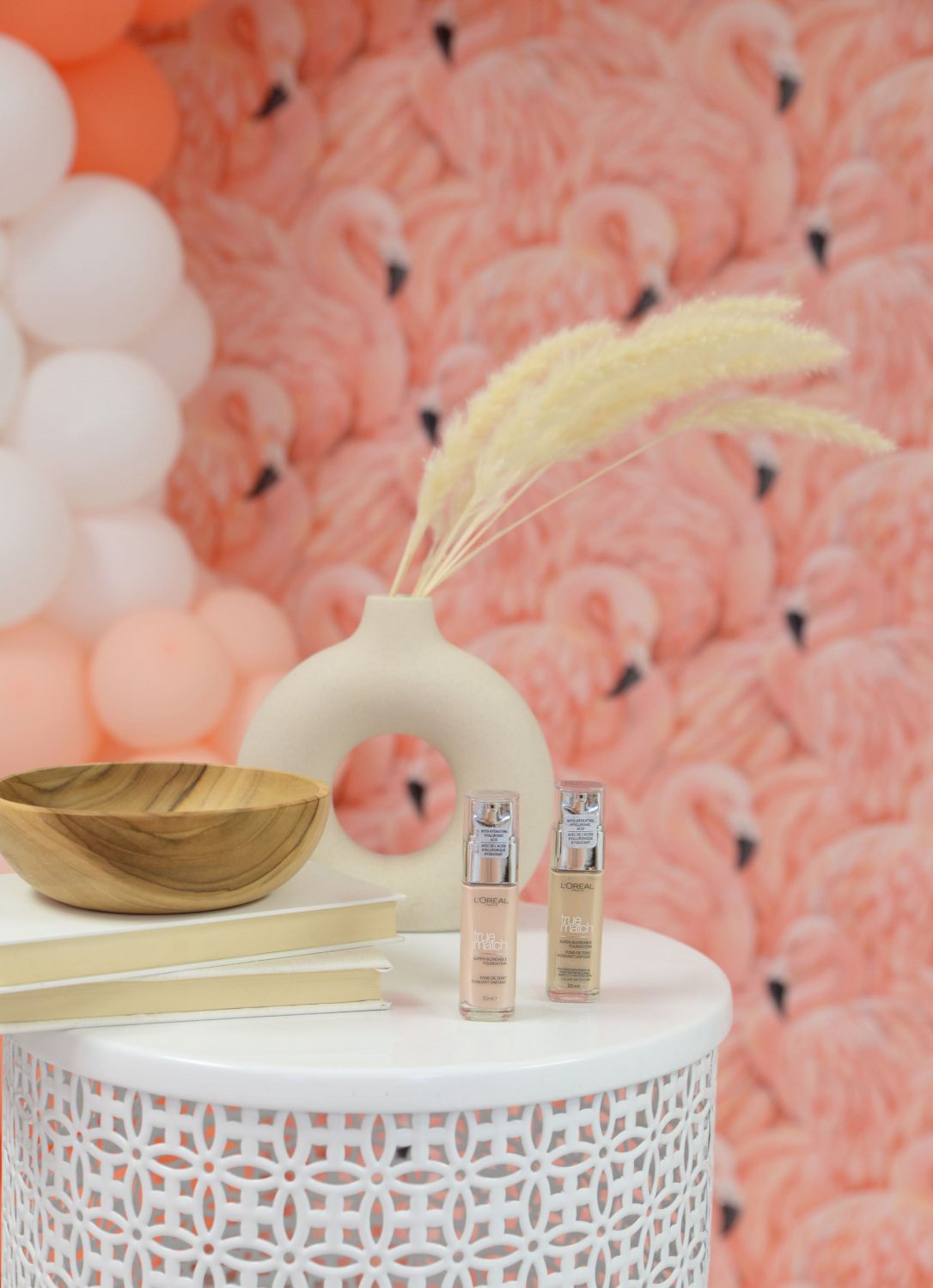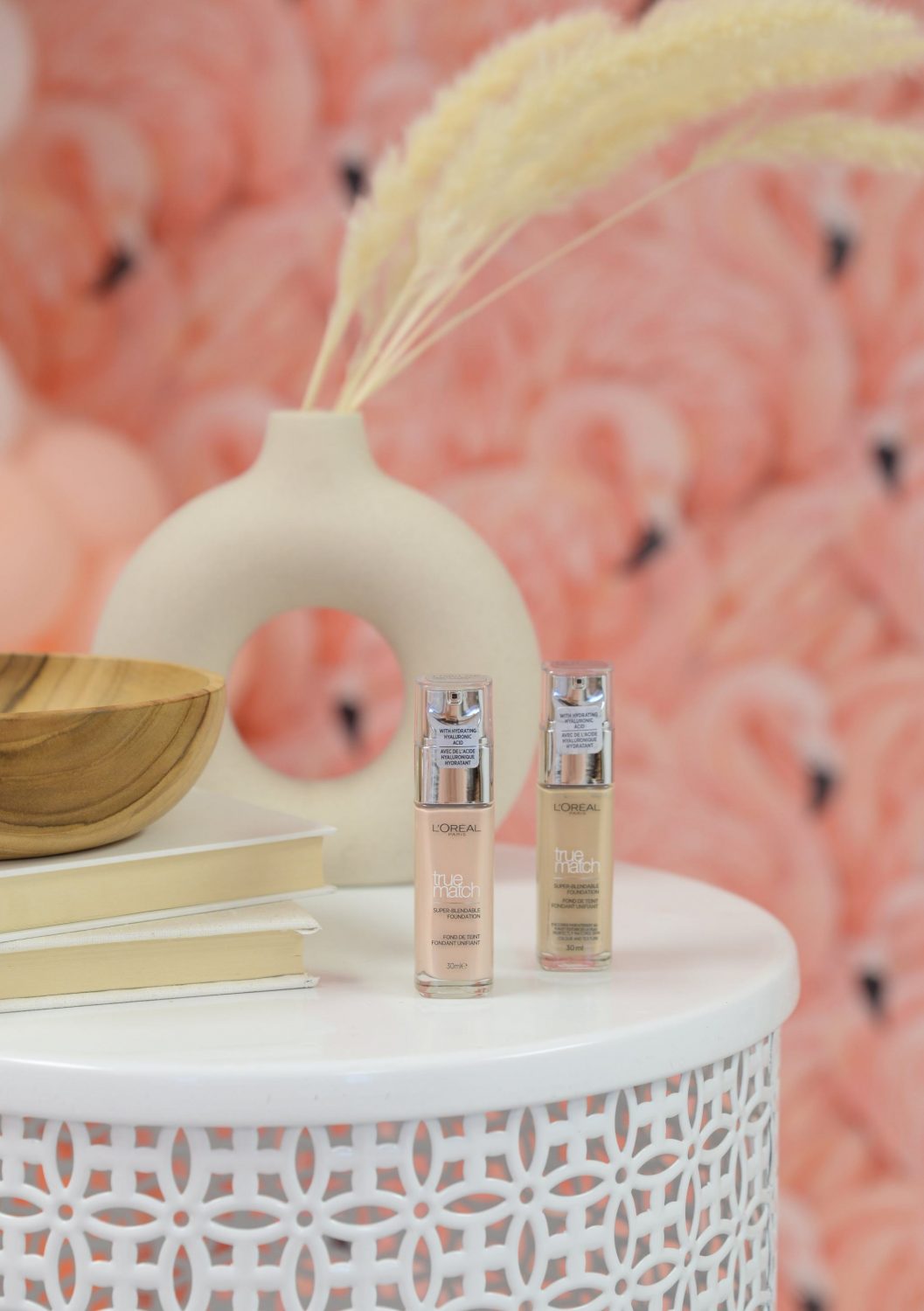 I don't often reach for drug store mascaras. I found my Holy Grail formula and don't experiment that much. The packaging on the Maybelline Sky High Masara drew me in, but the lengthening and volumizing formula had me coming back for more. Its slim wand and brush grabs onto every single lash to provide maximum volume at all angles. Within a single coat your lashes will appear bolder, bigger and more dramatic. Its jet-black formula really packs on the product for mega volume and lift. It delivers the ultimate lift in a single coat but can be layered for a more dramatic and intense eye look for evening. Whether you're looking for lift and a curl, or volume and length, this one seems to handle it all. It stays in place all day, without looking or feeling chunky, thick or heavy. It retails for $10.99.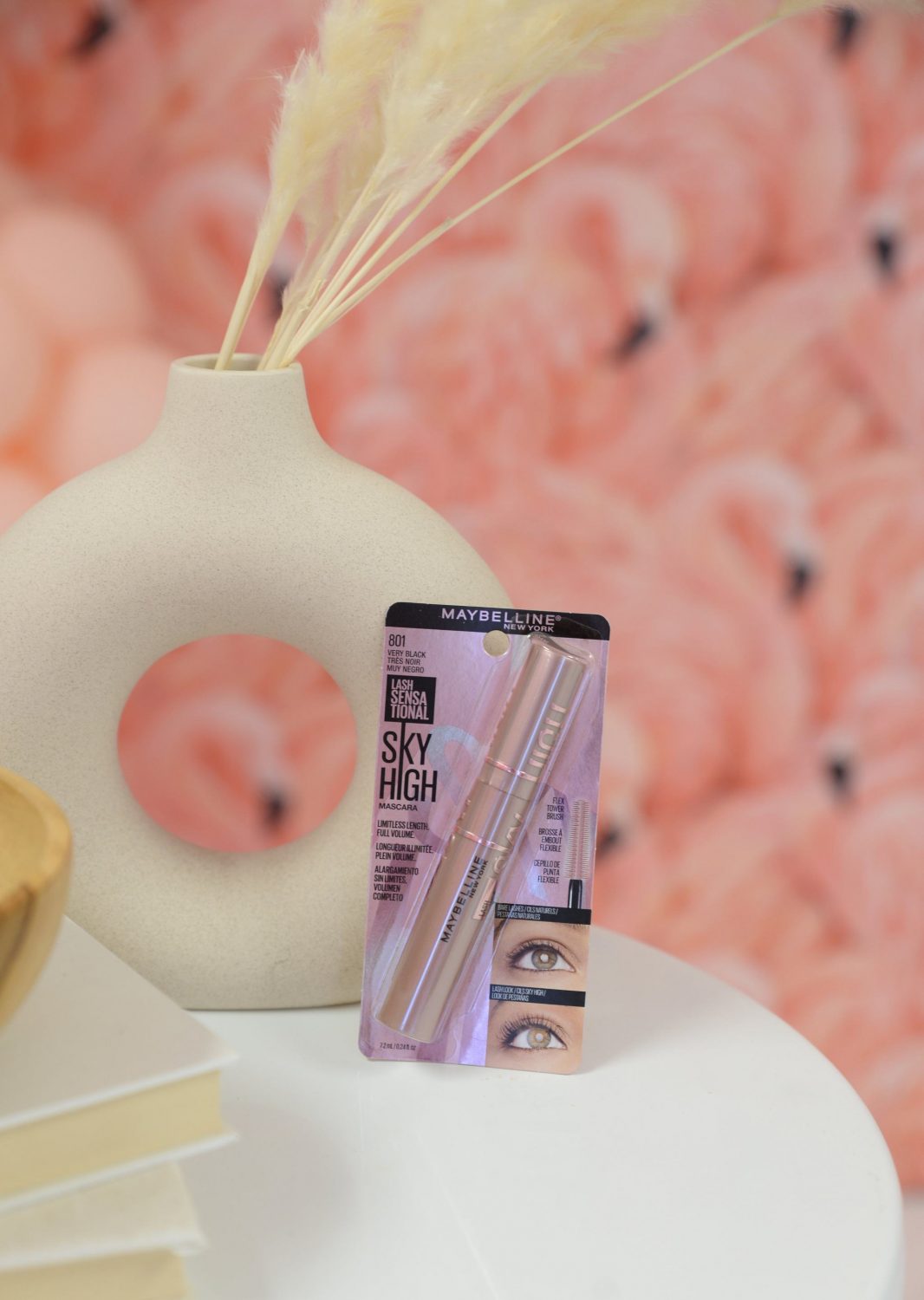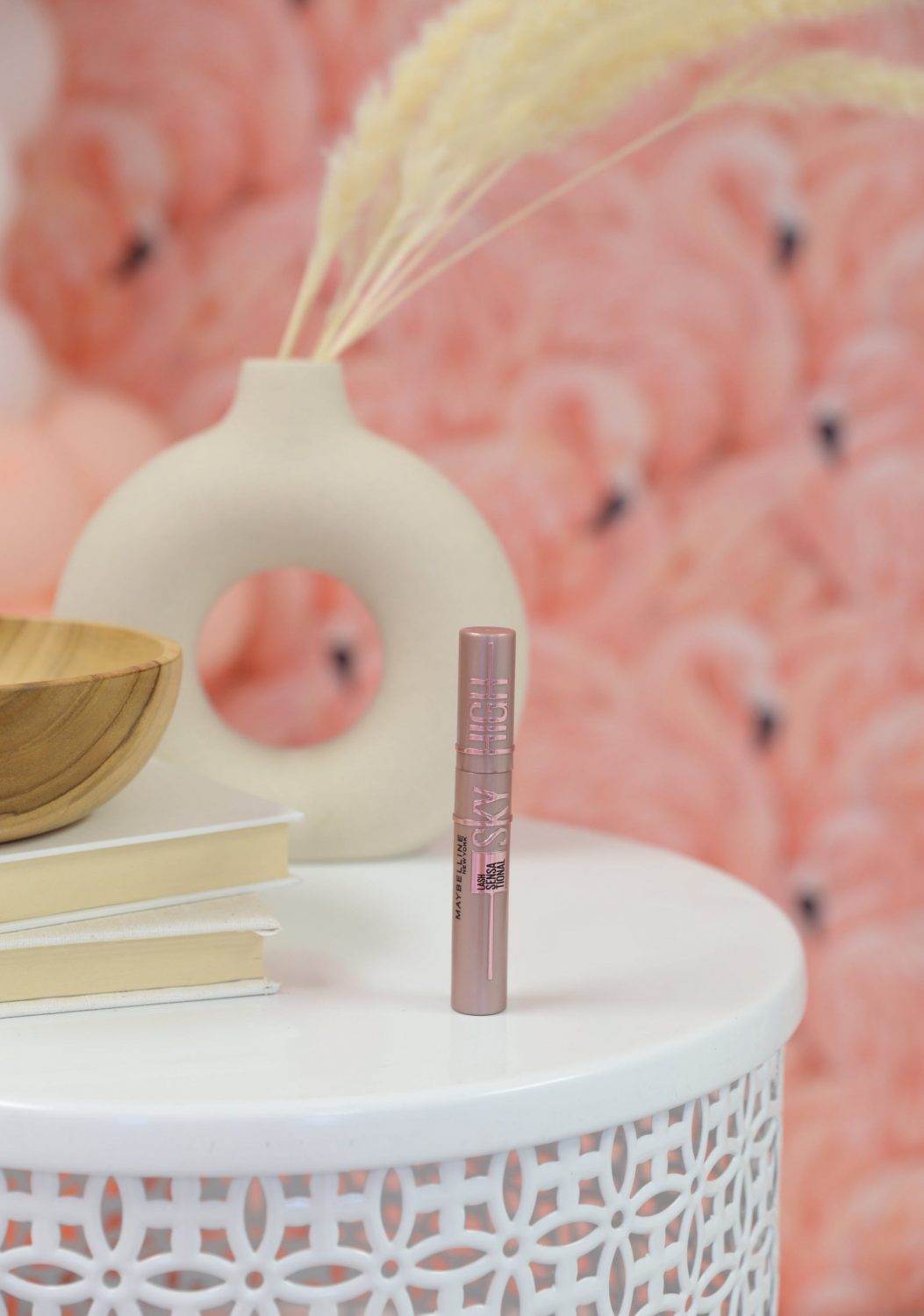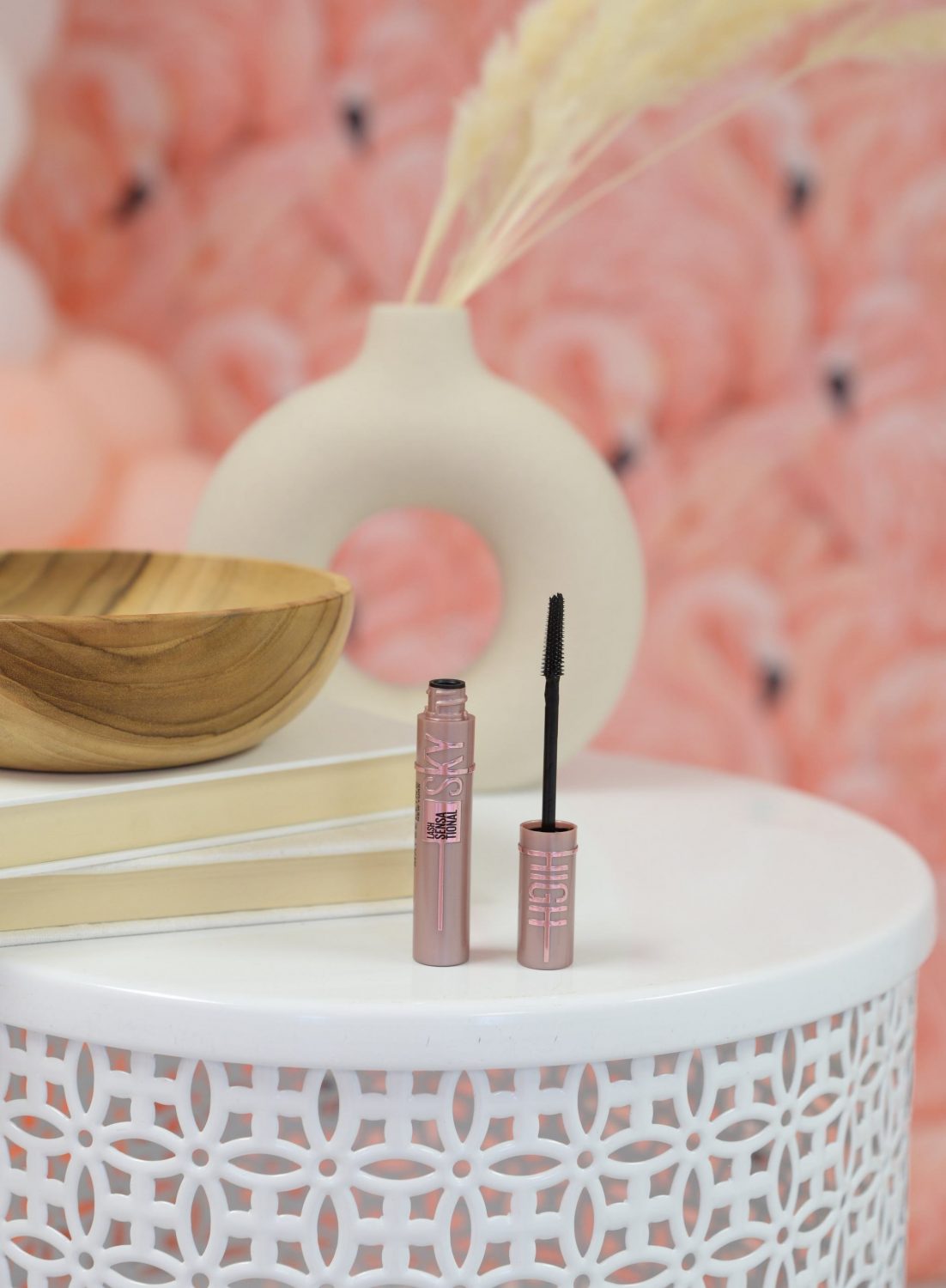 Laura Mercier Secret Camouflage Correct and Brighten Concealer Duo Stick is an all-in-one brightening and concealer stick. Its lightweight formula helps to camouflage and erase imperfections in a single swipe. It can also help to brighten up the under-eye area, while hiding dark circles and bags. The correction side helps to hide blemishes, dark spots and imperfections, while the brightening side can be used to add brightness to the inner corners of your eyes, or even as a highlight on the browbone or down the bridge of your nose. It can easily be blended out or patted into the skin with just your finger tip, no brushes required. It retails for $41.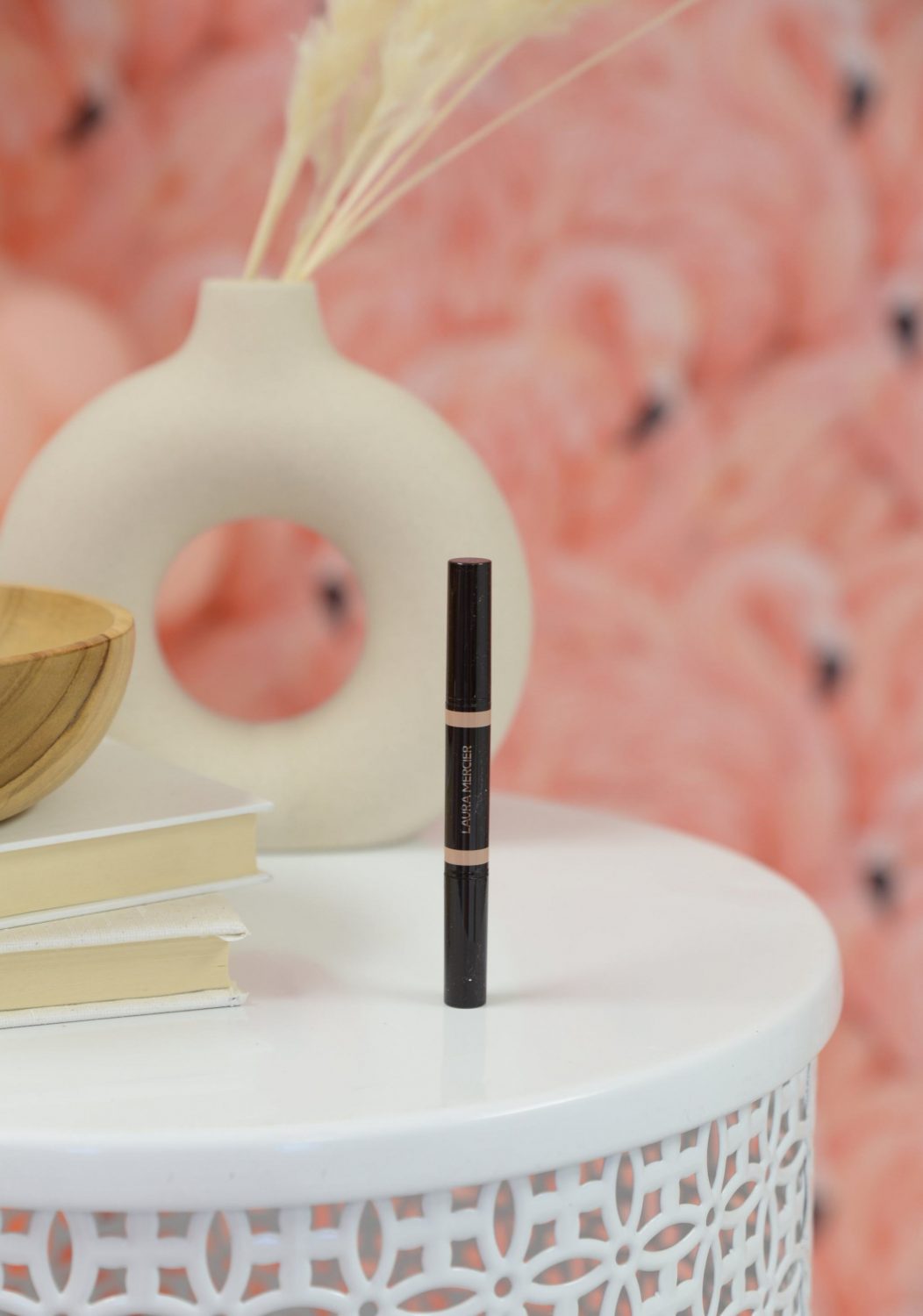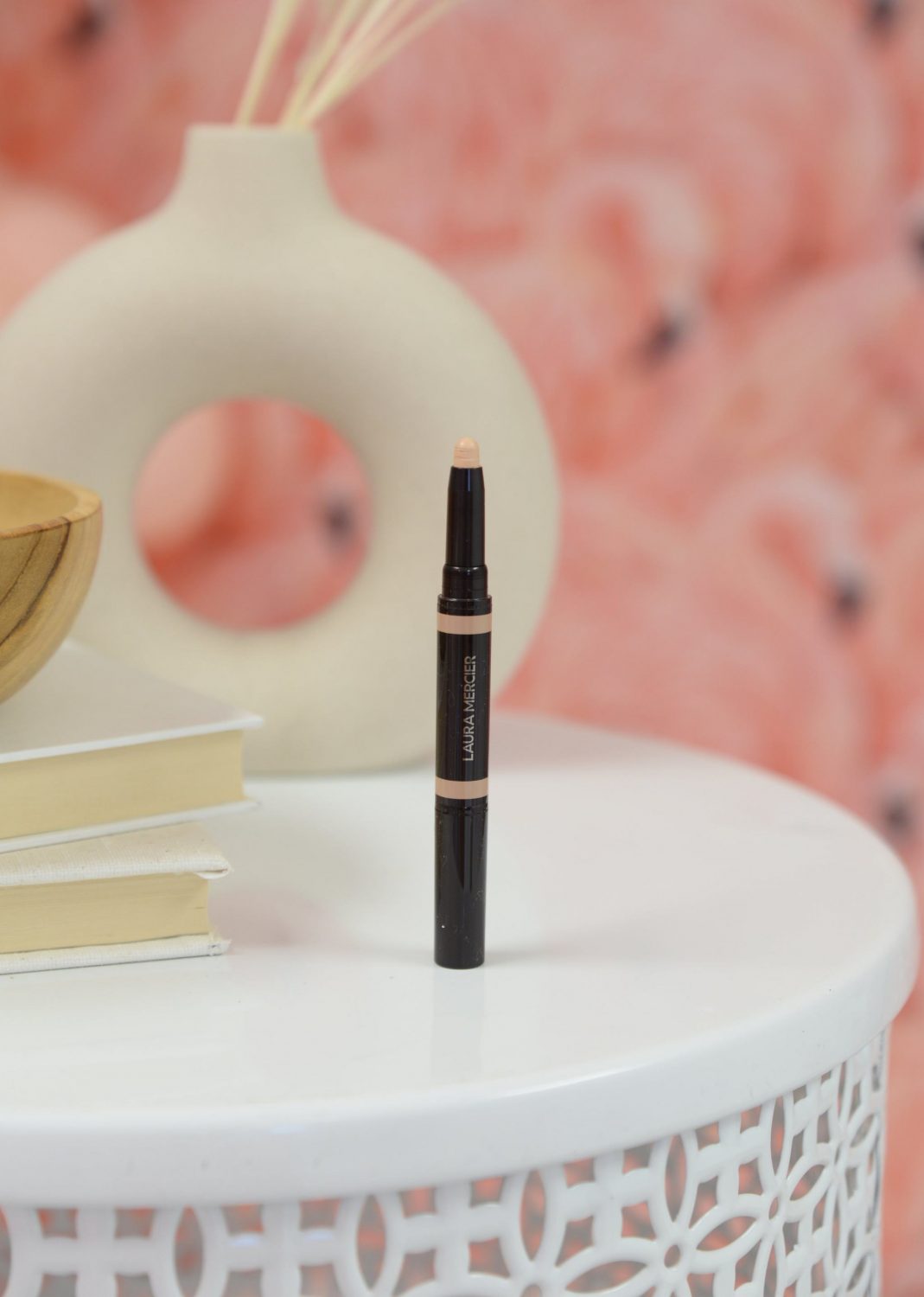 Givenchy Le Rose Perfecto Liquid Lip Balm has been a real treat for my lips. This lip-loving product features both shea butter, cranberry oil, pink pepper and hyaluronic acid to help nourish, smooth and plump the lips. You simply apply a thick layer to help reduce damaged lips or even use it as a base coat for a gloss. It provides hours of hydration and moisture, while keeping your lips kissably soft. It features innovated active ingredients that instantly react with your own unique PH balance to help create a one-of-a-kind colour to the skin. It truly is magical to see the colour come to life. It retails for $44.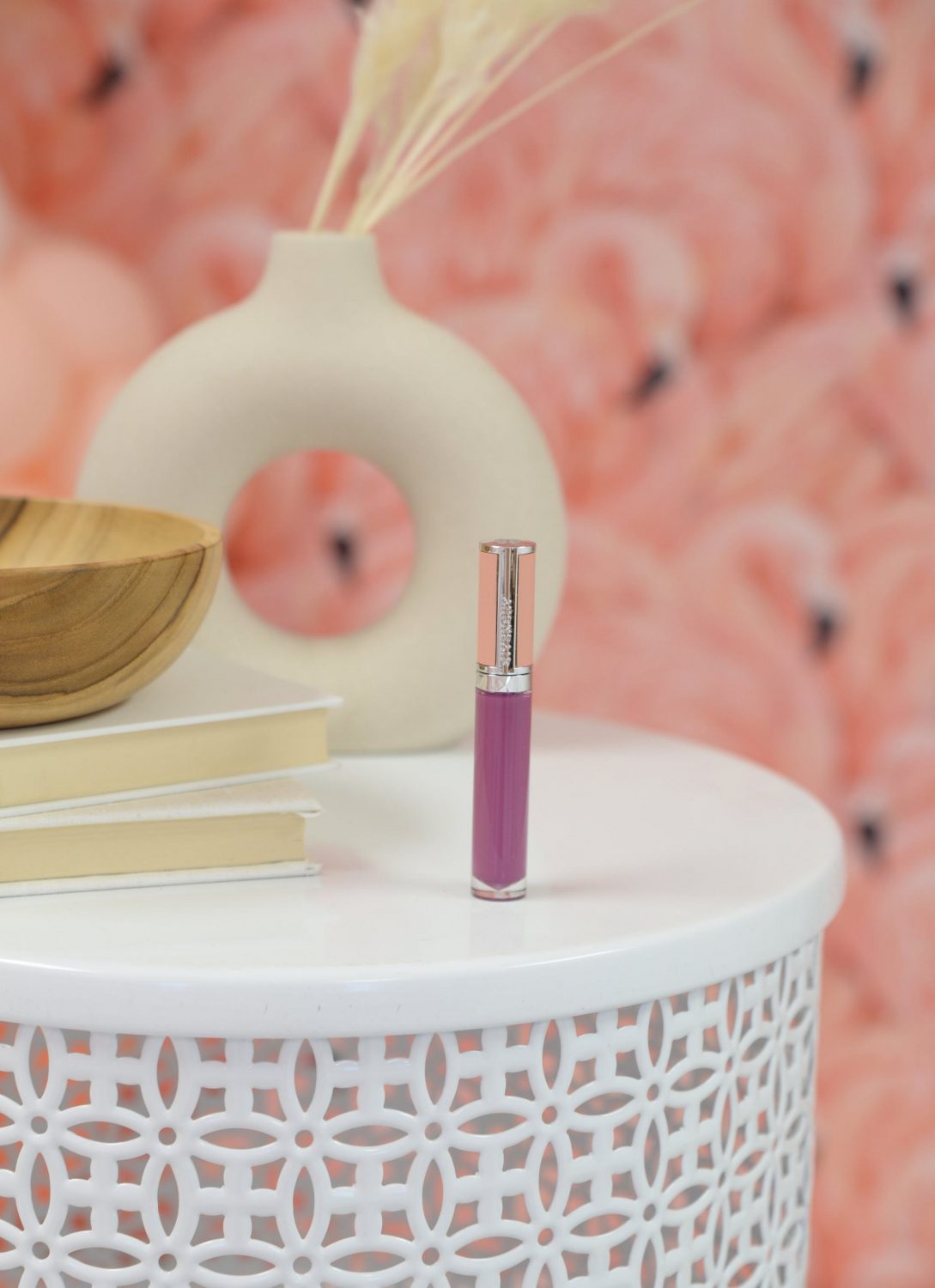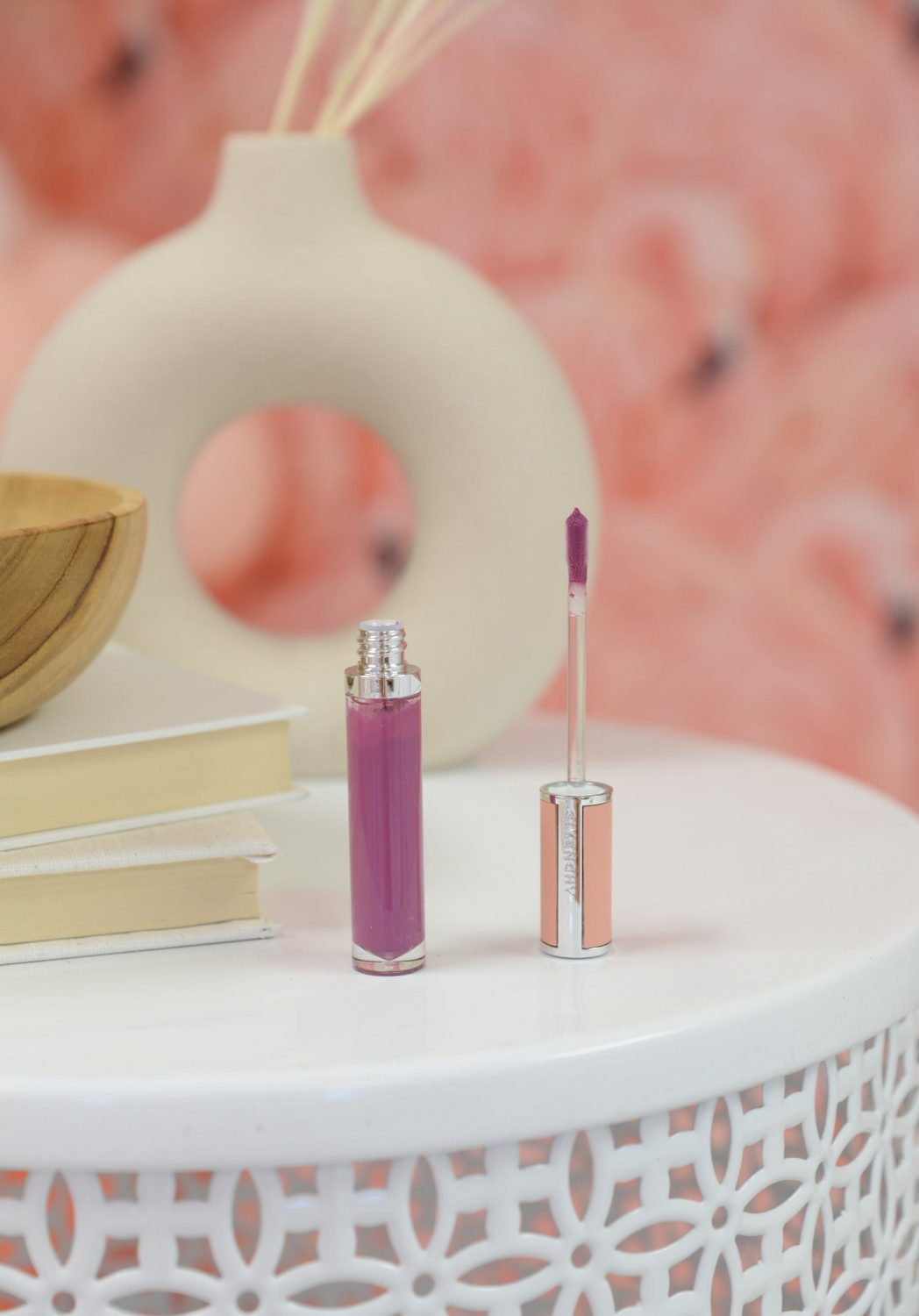 Not going to lie, I've been slacking in my blush game lately. I've come to love natural cheeks and have been opting for less blush and more bronzer. It's no secret that I have dry skin, and sometimes powdered products just accentuate my dry patches. Been loving the Iconic London Sheer Blushes, as they give just the right amount of colour without looking too overly done or made-up. Its unique gel to water formula instantly melts into the skin, without sucking the moisturize out of it. It provides a subtle pop of colour to the skin that looks extremely realistic and impossible to mess up. You can even apply a small amount to your lips, if you like that matchy-matchy look. It retails for $37.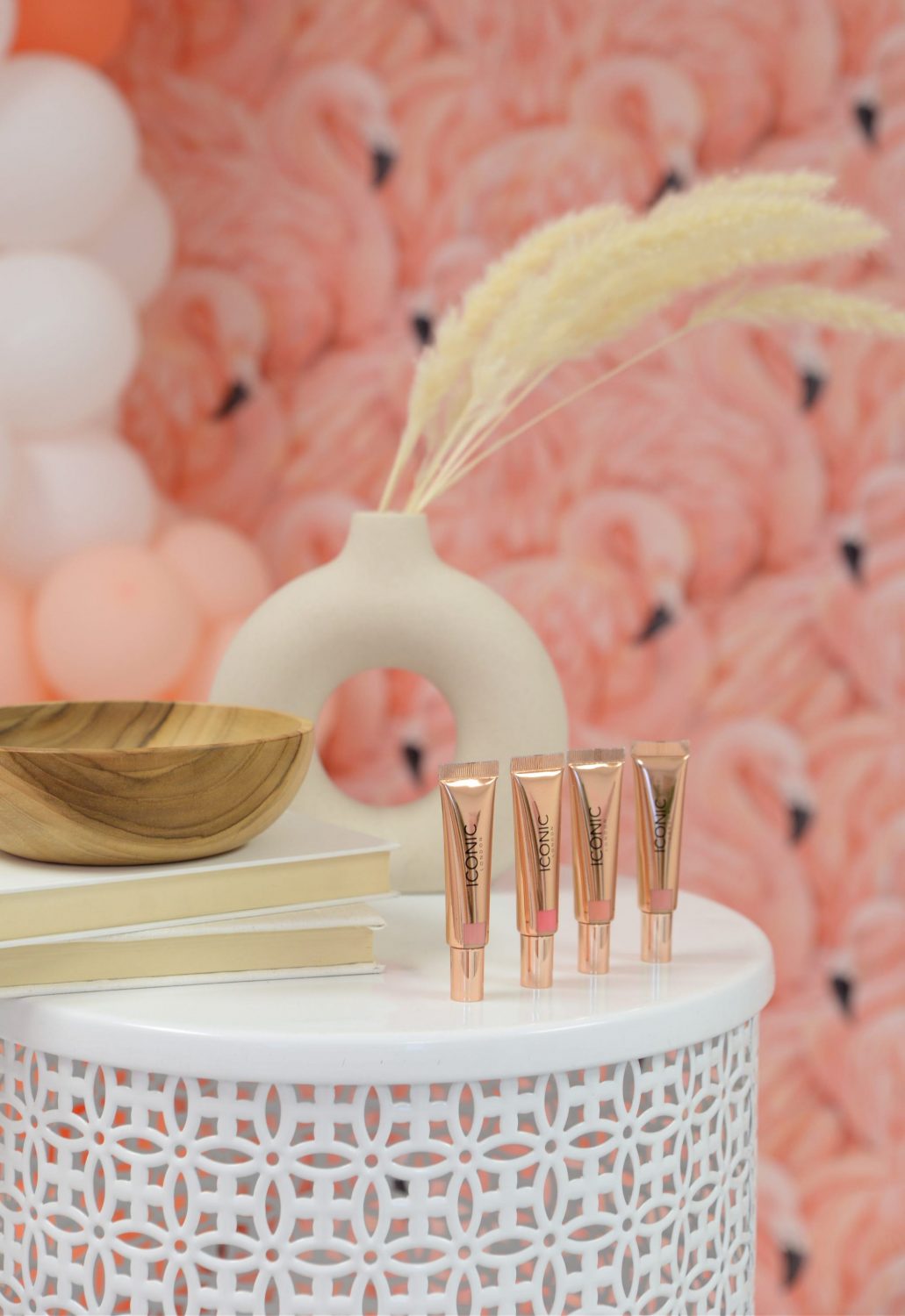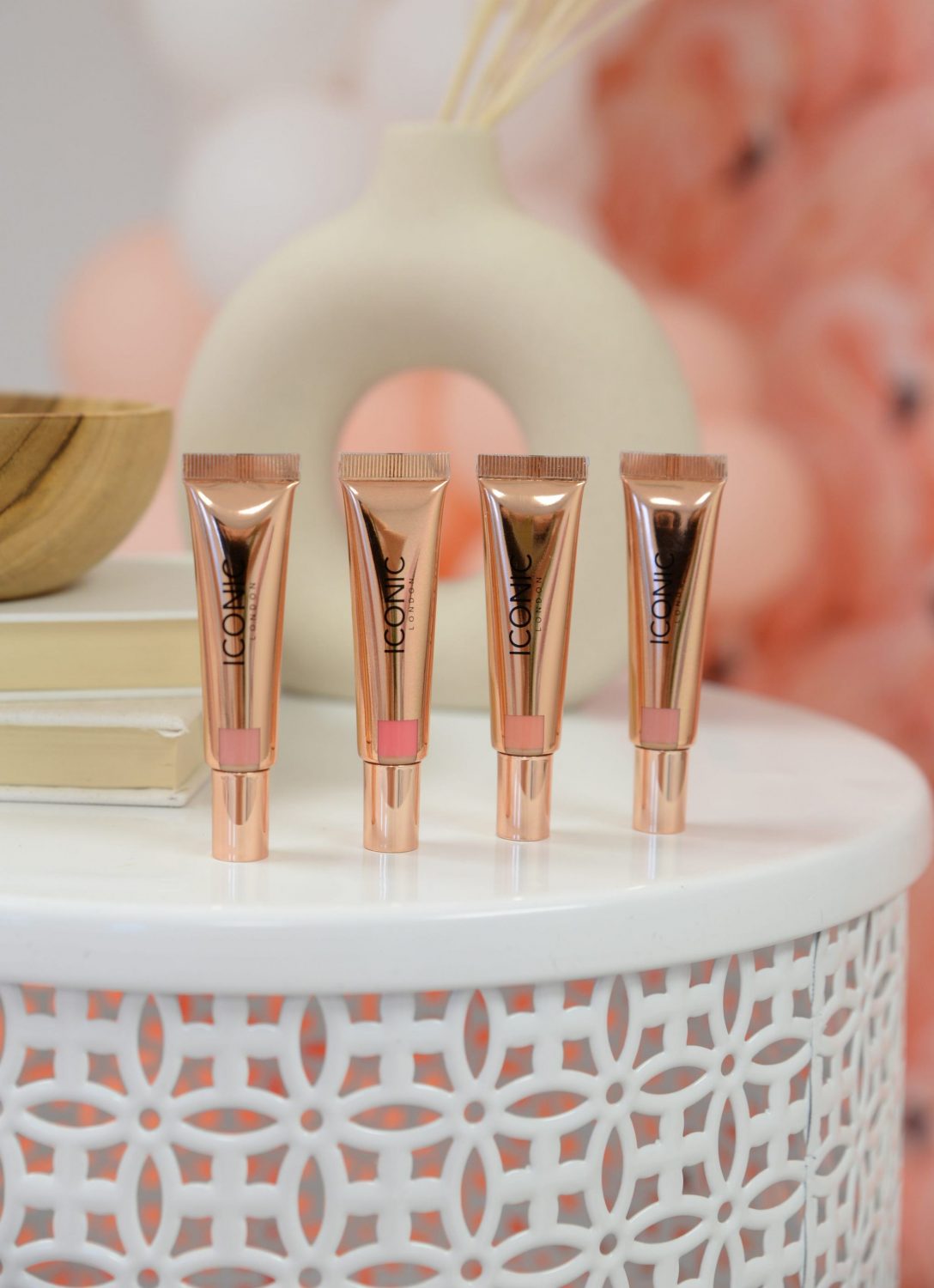 Always have, always will be a highlight junkie. Wet N' Wild Mega Glow Highlighting Powders are the perfect highlights when you're looking for a subtle glow, but also if you're looking for something blinding. Because the formula is so buildable, you can easily achieve an illuminating glow that's perfect for both daytime and evening. It's infused with light-reflecting, micro-pearl pigment to help create that ultimate shine from the inside out. Its rich and creamy formula is infused with nylon, creating the perfect silky-smooth texture that almost melts into the skin.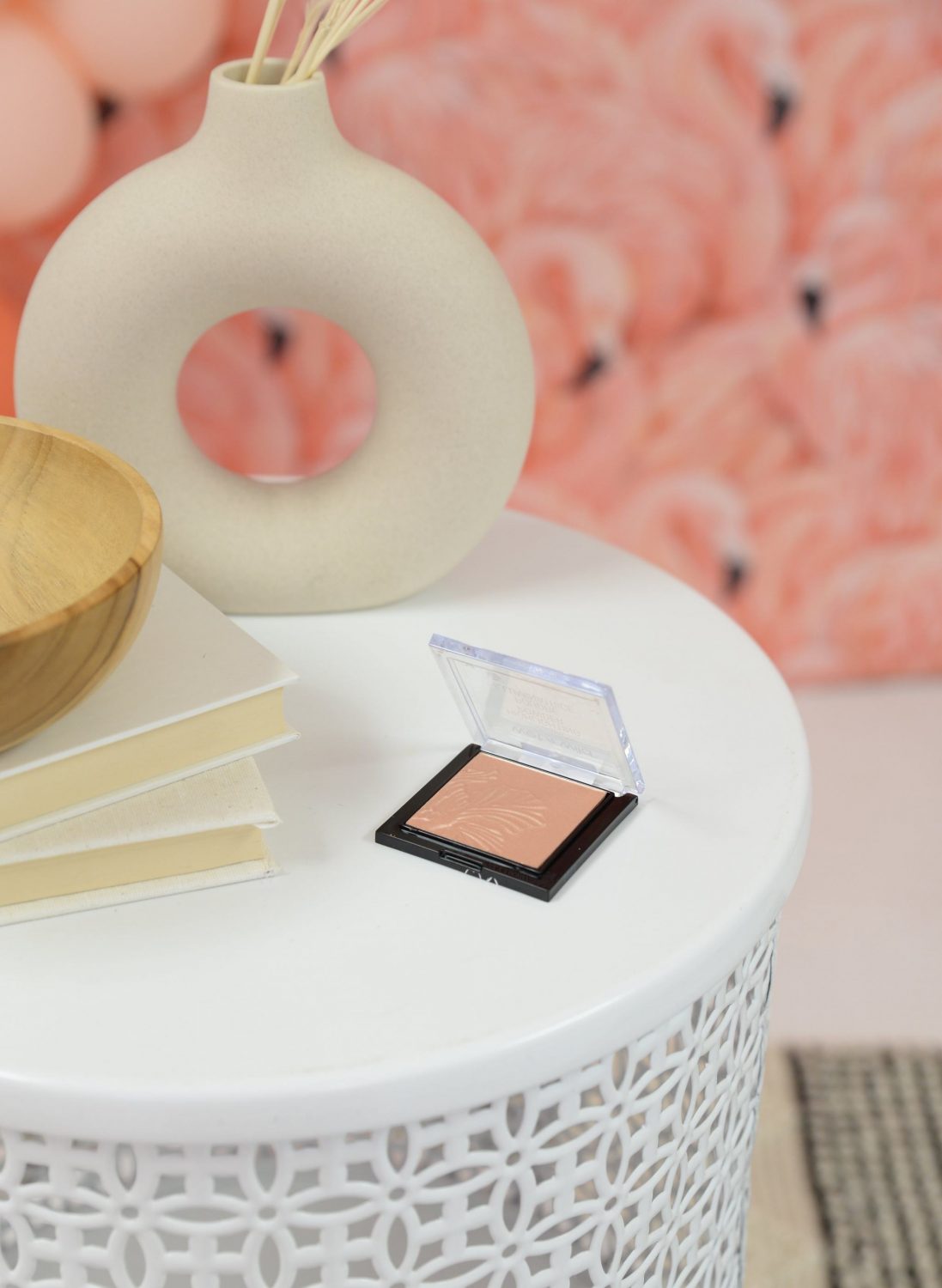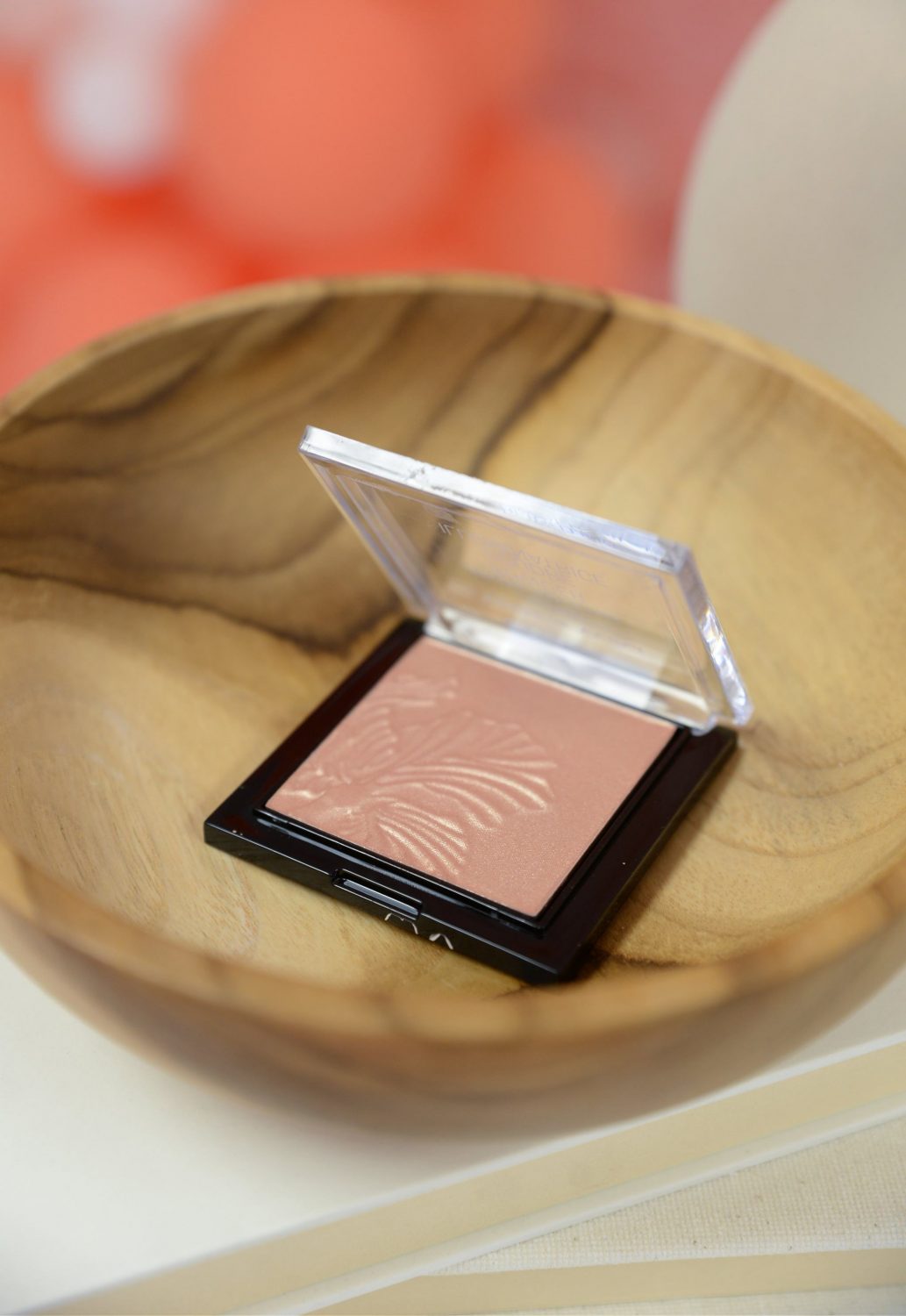 Although not new, the Nars Extreme Effects Eyeshadow Palette has quickly become my go-to palette of choice all year round. This 12 pan palette is perfect for those who aren't afraid to have fun with colour, but of course, there are some classic neutrals in there to help balance the looks. With an array of shimmer, mattes and latex-like finishes, in a wide selection of both wearable neutrals and bold pops of colour, this palette can easily be worn all year round. There are enough darker shades to add depth and contrast to a look, while the lighter shades help to brighten the inner corner of the eye or on the centre lid to really make your eyes pop. You can easily accomplish a fun and playful look, a smoky and dramatic effect, along with an everyday nude look all in one easy to use palette. It retails for $74.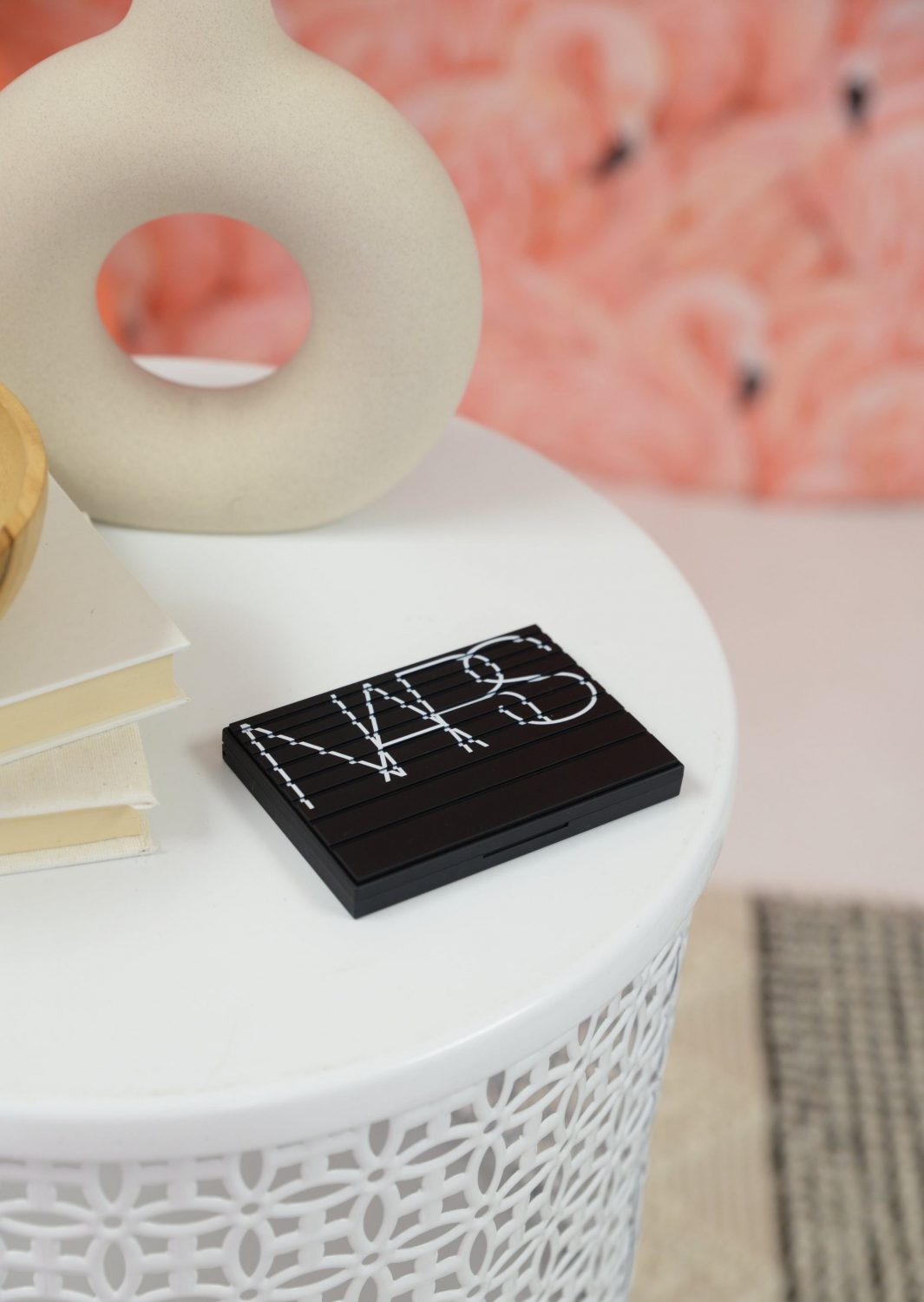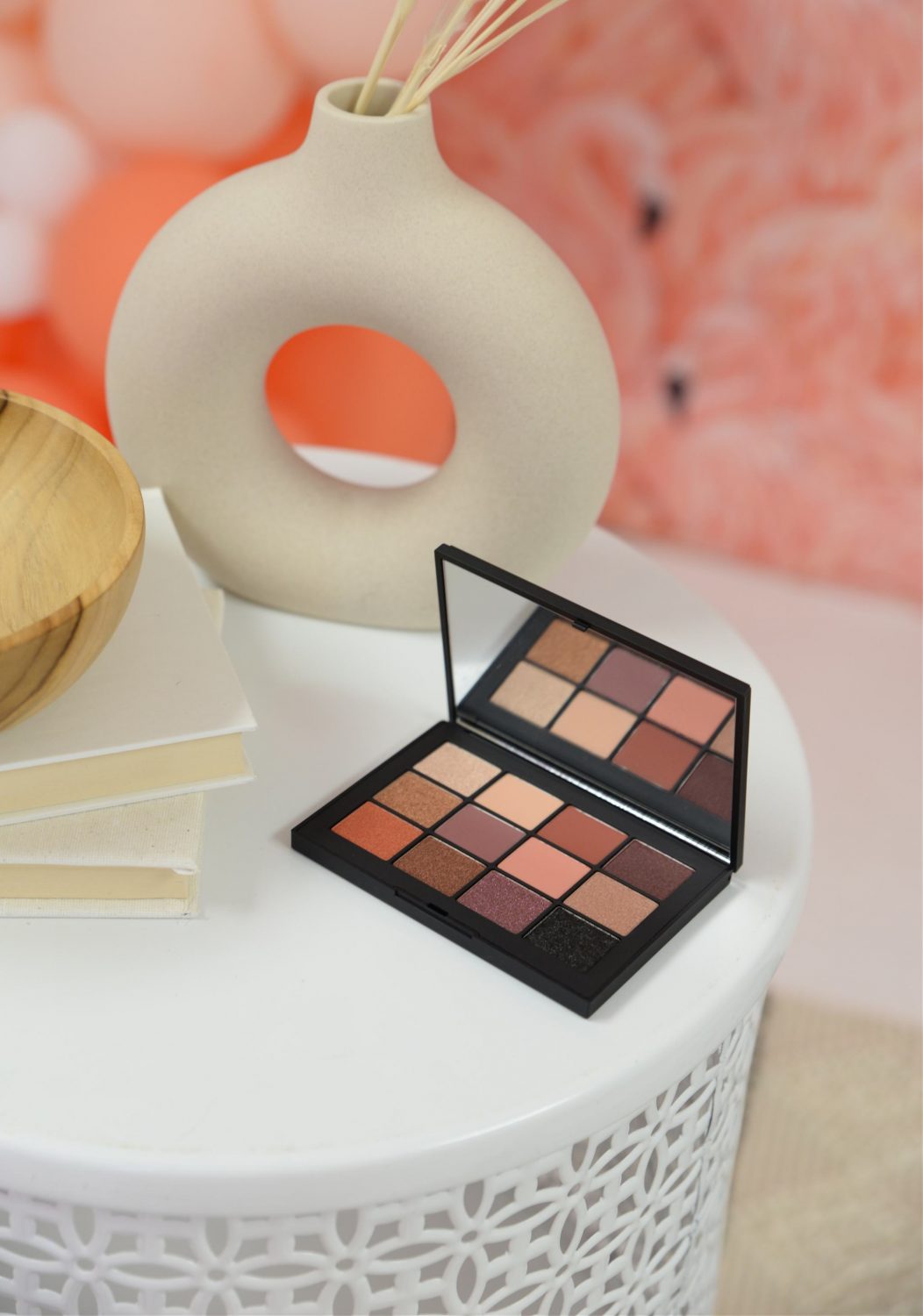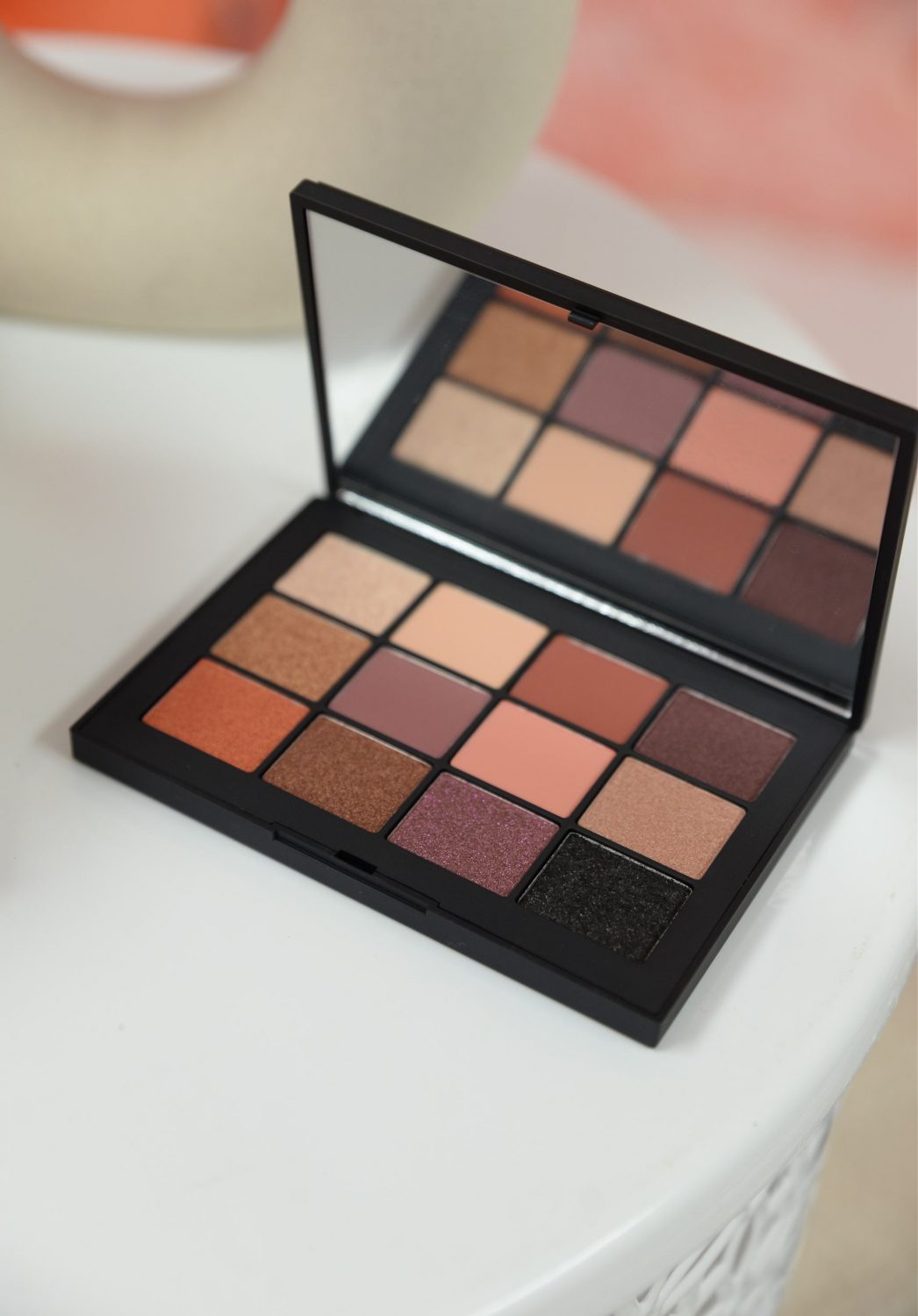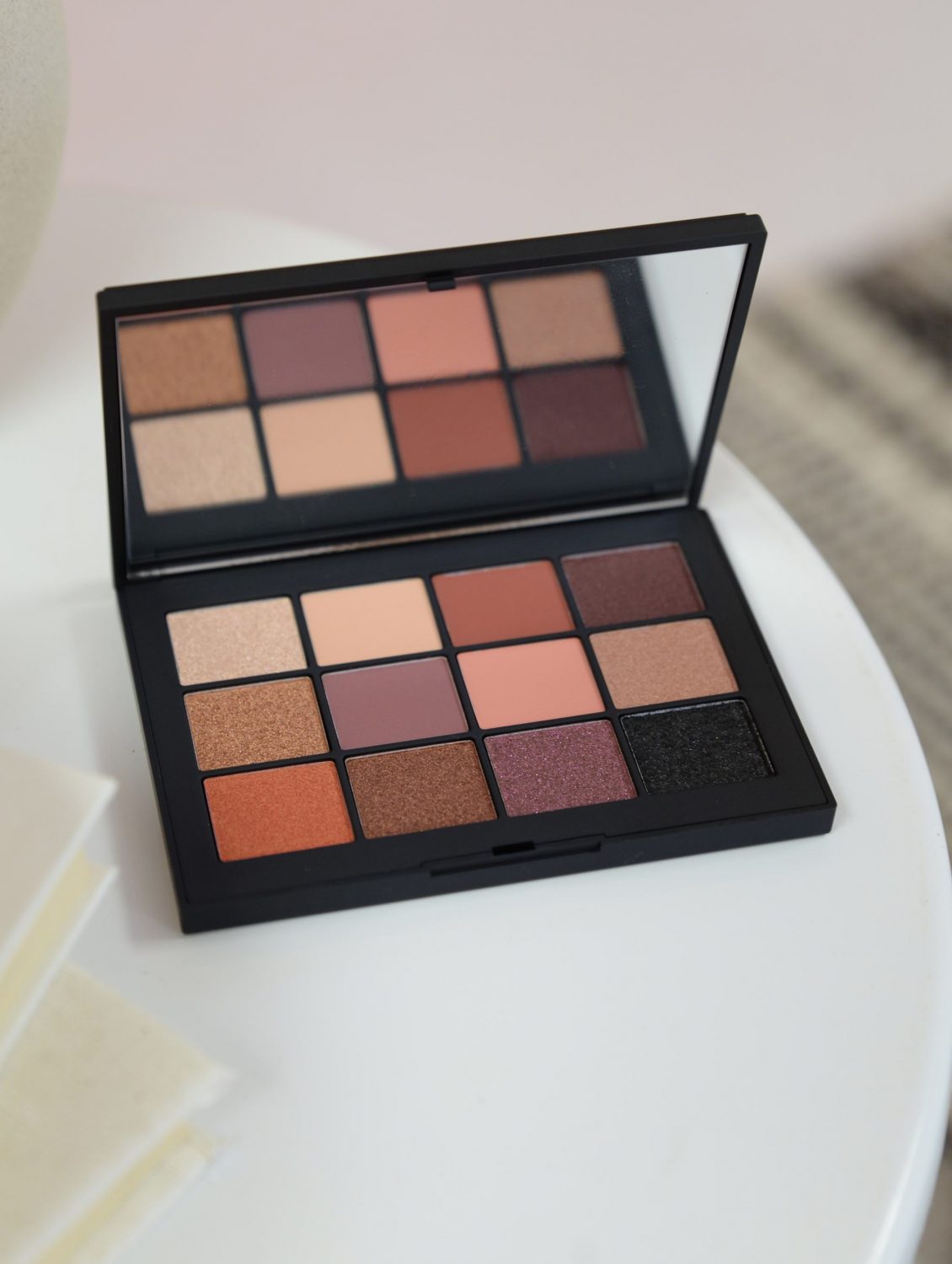 Last, but not least, my lippies. The struggle to keep colour on my lips, while wearing a mask, has been a challenge. That doesn't mean I've stopped wearing it, I just look for formulas that are comfortable to wear and reapply. Been loving these two shades from the Mac Kakao Friends collection. These specially designed pretty-in-pink packaging features the beloved Kakao characters and have the same Mac formula that we have all come to trust and love. It features a luscious, velvety, creamy texture that glides across the lips with ease, never pulling or tugging on the skin. Lips stay soft, smooth and hydrated all day long. It offers excellent pigmentation and wears for up to 6+ hours. It retails for $25.