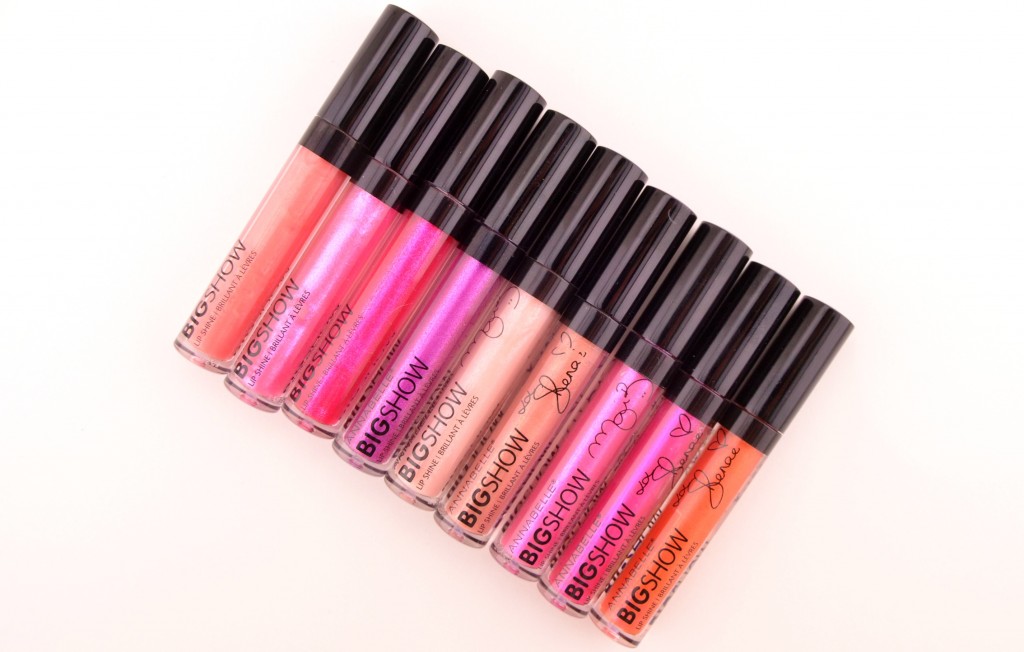 Winner of 2014 Elle Canada Beauty Grand Prix for best lipgloss under $20
A few nights ago, I had the honor of attending an Annabelle event in celebration of their new brand ambassador, Shenae Grimes-Beech. You may remember this Canadian actress from Degrassi and, of course, the new 90210. It was held at the beautiful Arcadian Loft in Toronto with a live DJ (Shenae's husband, of course), delicious cocktails, yummy food, including spring rolls, mini sliders, build your own poutine bar and sweet desserts. One of the coolest and most unique features of the night was Annabelle's "Create your own lip gloss station". Everyone got the chance to be a mad scientist and customize their very own lip gloss. We got to choose from 20 different shades, mixing anywhere from 2 to 5 shades to get our very own, unique, one of a kind shade. I, of course, ended up with a fuchsia pink and then went back again to create a coral shade, to match my dress.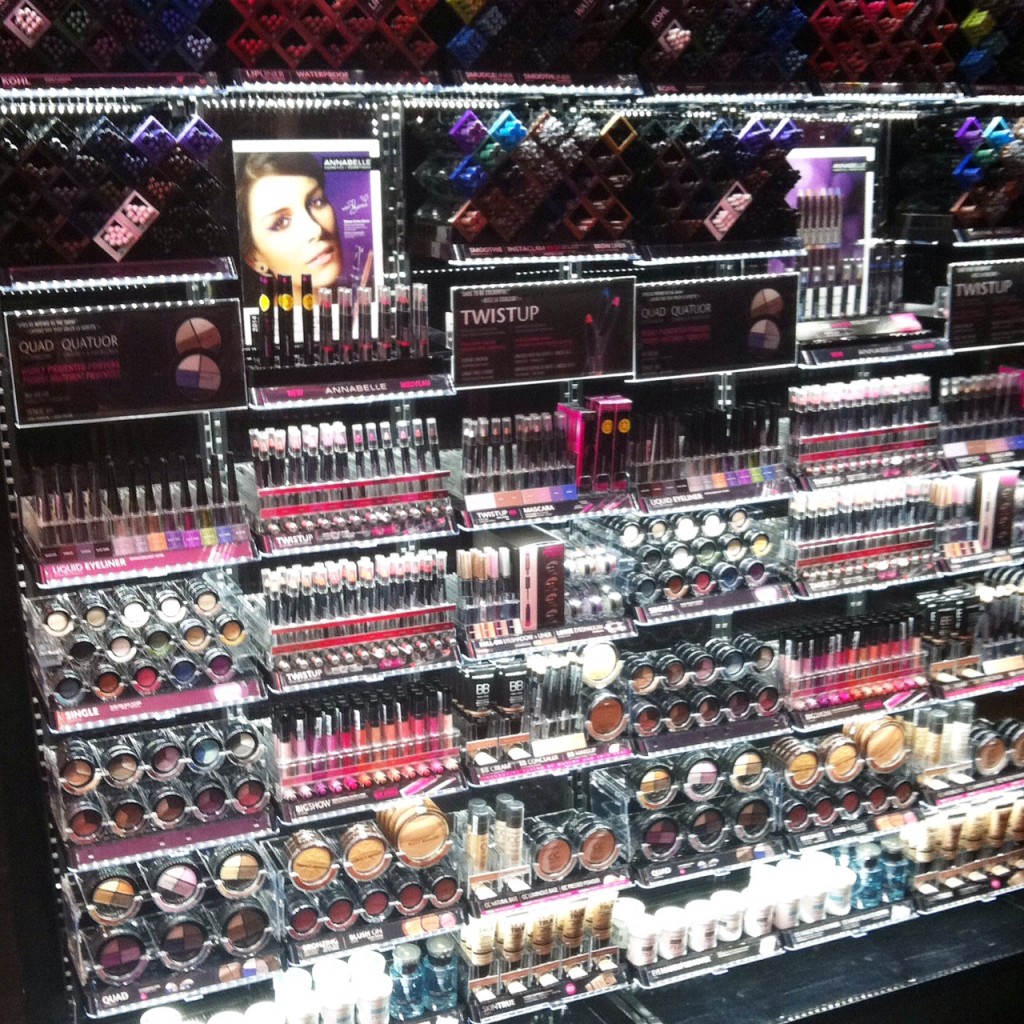 I hummed and hawed about whether or not to share this next information with my followers, but after stewing on it for 2 days, I thought it would be unfair not to share. I've never been one to lie to you guys, and after posting a picture on Instagram, I've received a ton of messages, texts and tweets about her. Was she as sweet as I thought she was going to be…..absolutely not.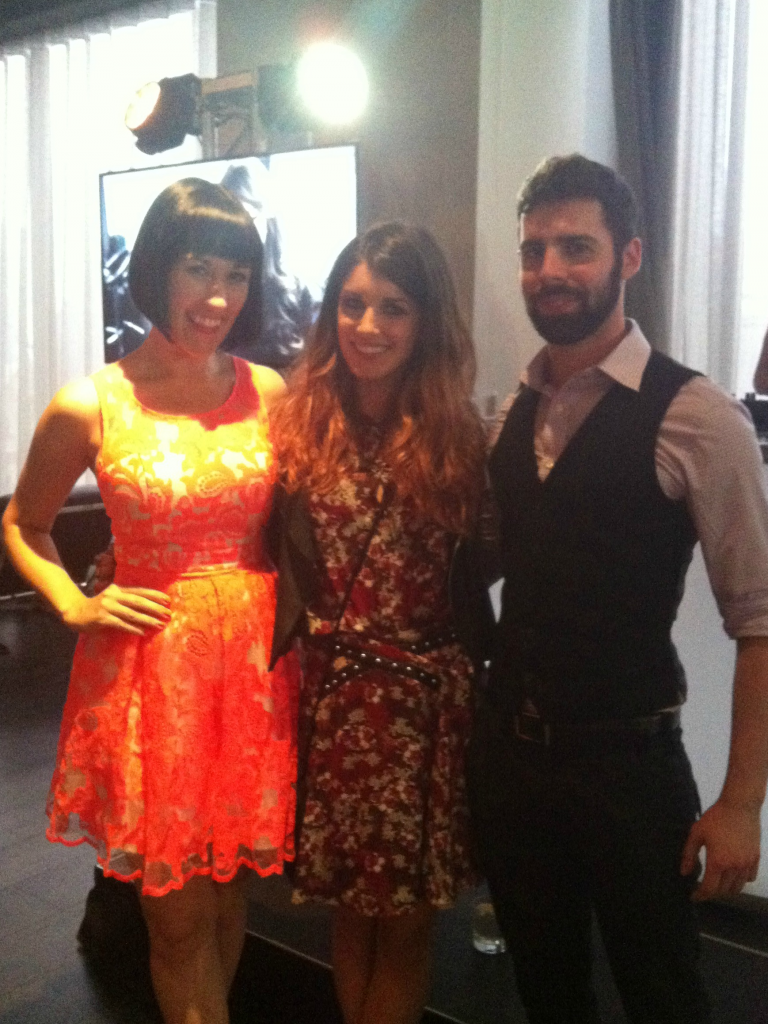 I first heard people saying they asked to take pictures with her and she said "she wasn't taking pictures at this time". I mean, you're the brand ambassador and you're getting paid to socialize with guests, are you not?
Near the end of the night, when she was just standing around with her husband, I went and asked for a picture, she surprisingly said yes.
Me: How are you liking being the newest spokesperson for Annabelle
Shenae: Good
Me: Are you enjoying your time back in Toronto
Shenae: Yes
Keep in mind, I'm not looking for a 20 minute conversation with her, but one word answers are unacceptable. It was also her tone and snotty attitude that rubbed me the wrong way, as if she was too good for me and couldn't wait to get back to her conversation with her husband.
Finally, after the picture, I said thanks for taking the time to take a picture with me, she said "yep". Three questions/ statements asked and all I got was a good, yes and yep. Hopefully she was just having a bad day?

Just goes to show, you don't need a celebrity to have an amazing party, product or company. I had an amazing night, before even meeting Shenae, Annabelle always puts out amazing products at prices everyone can afford and everyone working for the company is super sweet. I will continue to love Annabelle no matter what!

Some photo-booth fun with my fave bloggers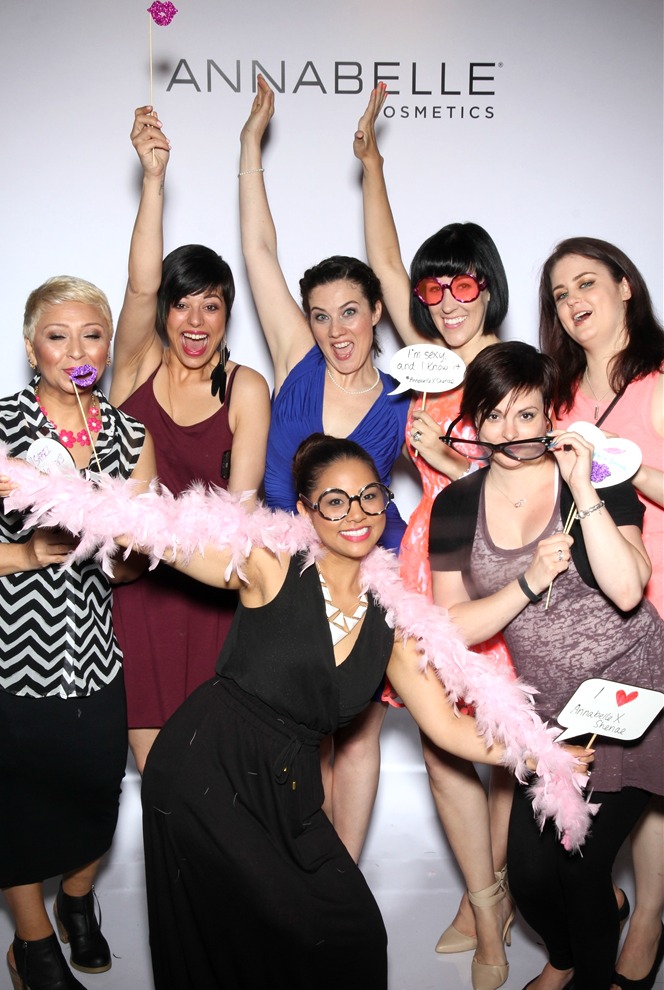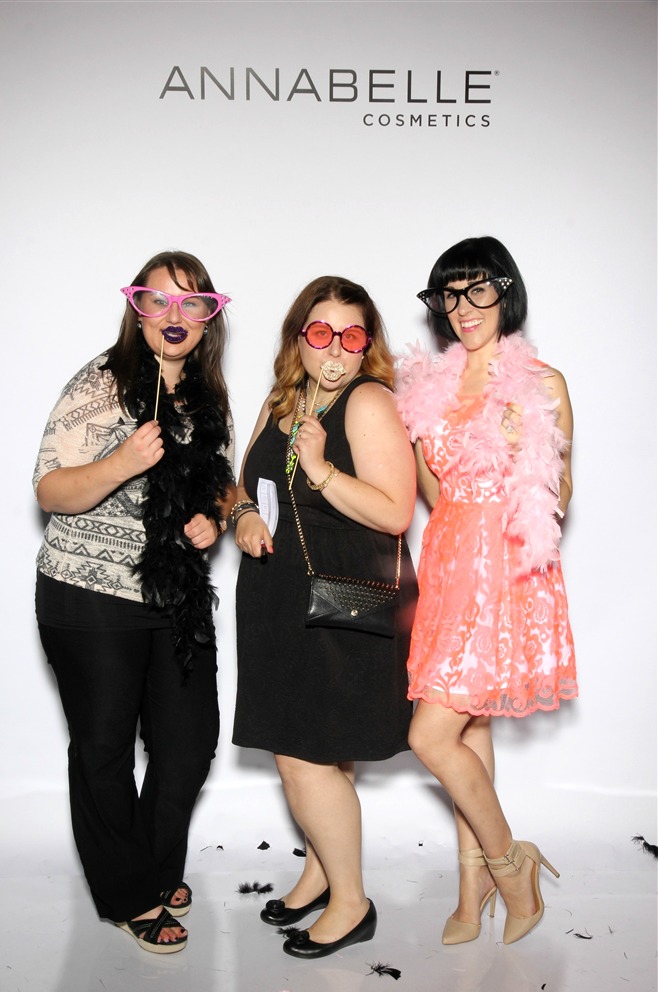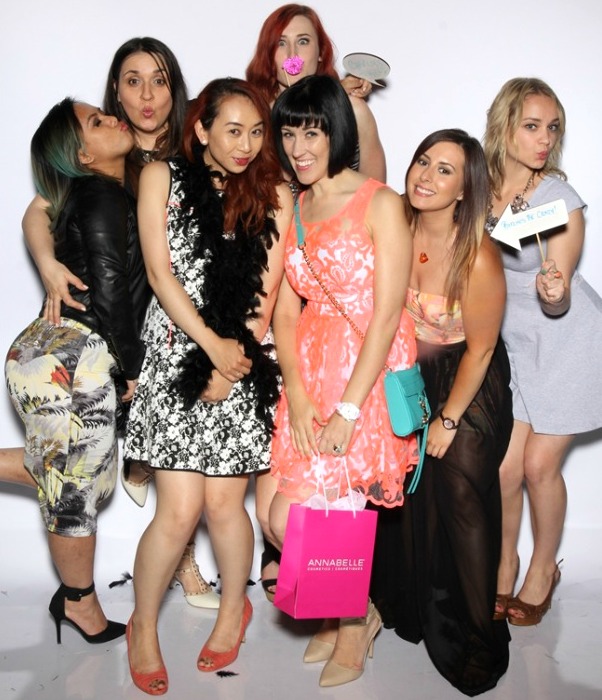 It's no wonder why Annabelle Big Show Lipshine won for best lipgloss under $20 this year. It has the perfect, non-sticky texture that feels light, creamy and comfortable on the lips. It contains light-reflecting sparkles to give your lips the ultimate shining star quality. Its features several different finishes ranging from shimmery sheer to sparkly semi-sheer to semi-opaque. Its unique formula is designed with grape seed oil, omega-6 and vitamin E to hydrate, smooth and moisturize for kissable, softer lips. It's unscented and lasts for a solid 3 to 4 hours before fading or wearing.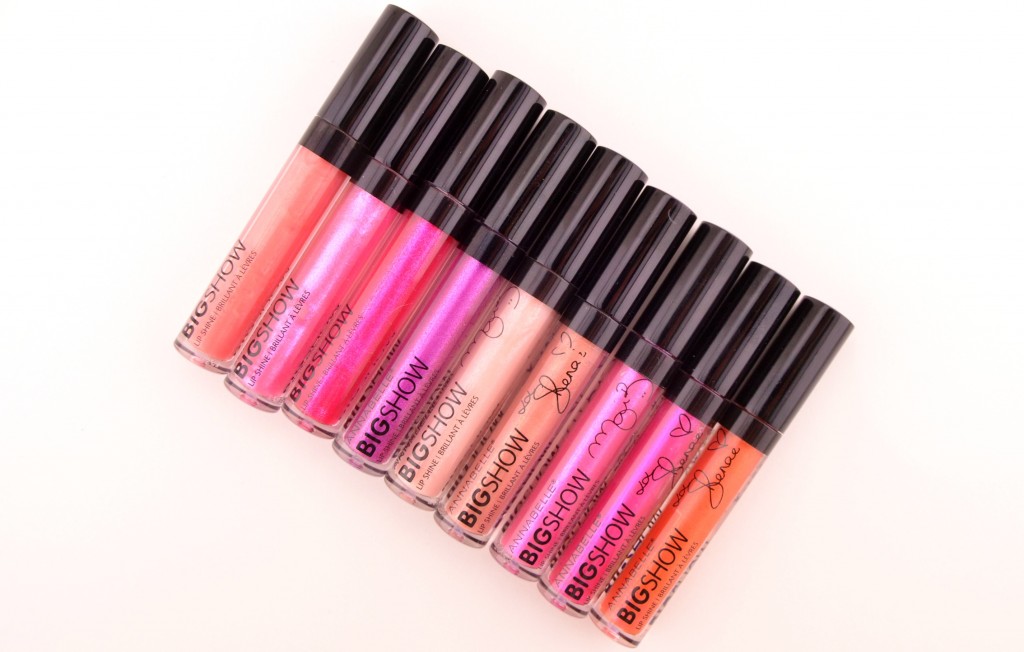 Annabelle Big Show Lipshine offers just a hint of colour with a stunning shimmer throughout, for ultra-shiny lips. Although they aren't highly pigmented, it gives a sheer wash of colour and looks wonderful when paired over your favourite lipstick for a high-gloss finish. It claims to be odourless, but to me, it smells like the wood from a wet popsicle stick, which I actually don't mind. It reminds me of summer.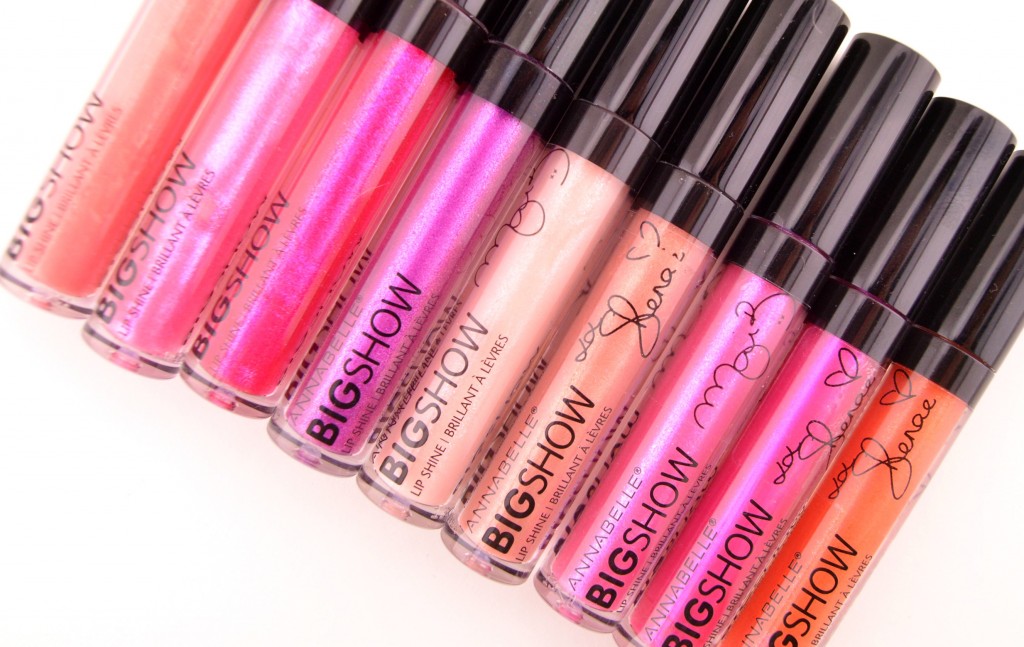 It's available in 12 permanent shades, along with 3 limited edition Signed by Marie-Mai shades for $9.95 each.
Part of the permanent collection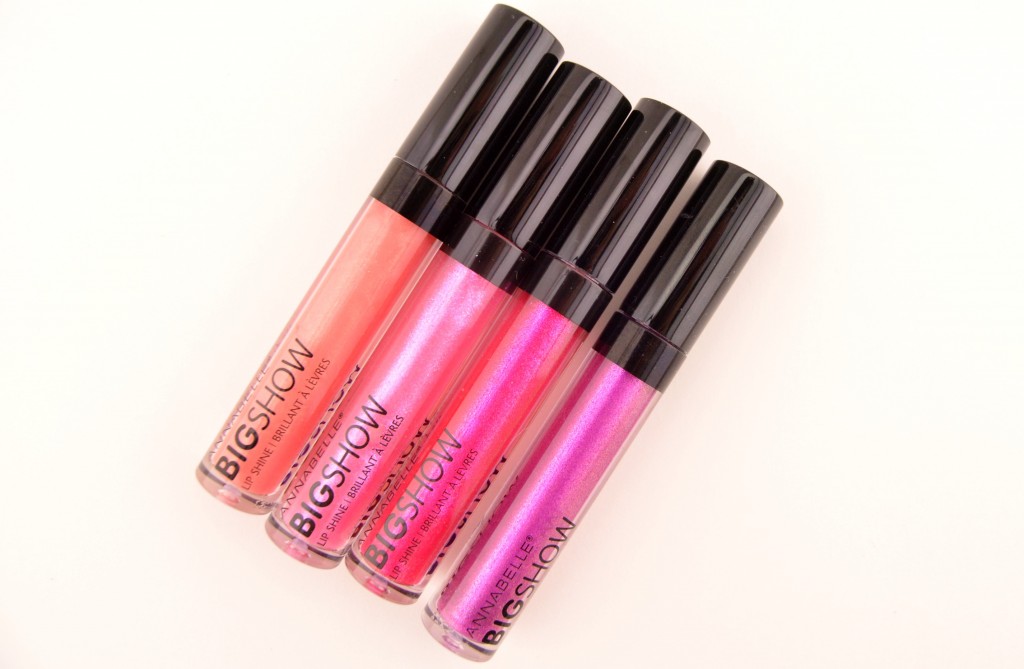 Annabelle Big Show Lipshine in Gasp,Giggle, Flirt and Dare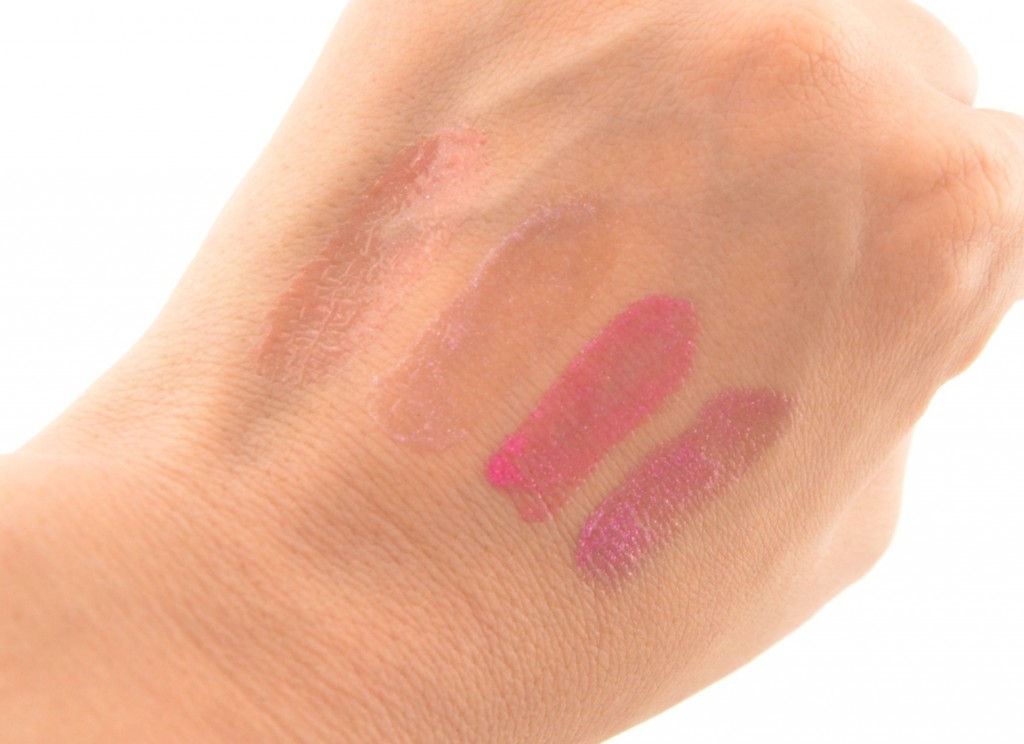 Part of the limited edition Marie-Mai and Shenae Grimes-Beech collection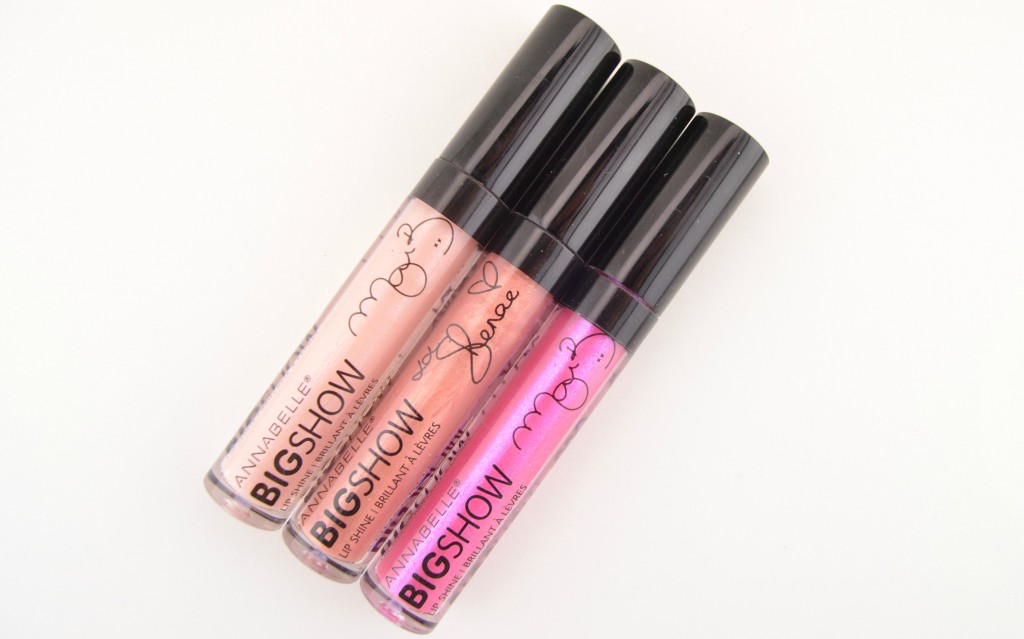 Annabelle Big Show Lipshine in Glow, Beam and Rock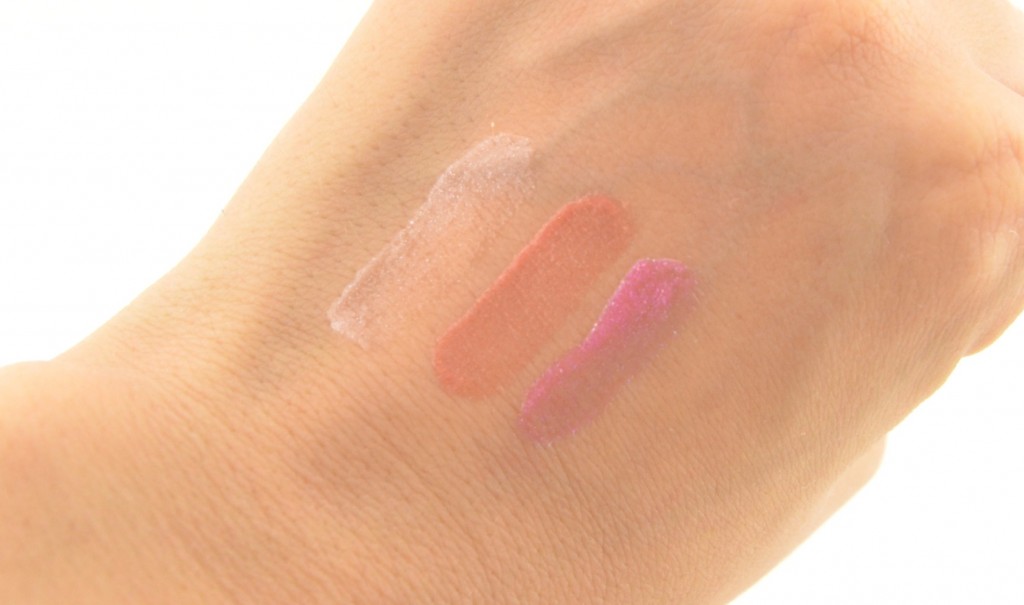 My very own, unique, one of a kind Annabelle Big Show Lipshine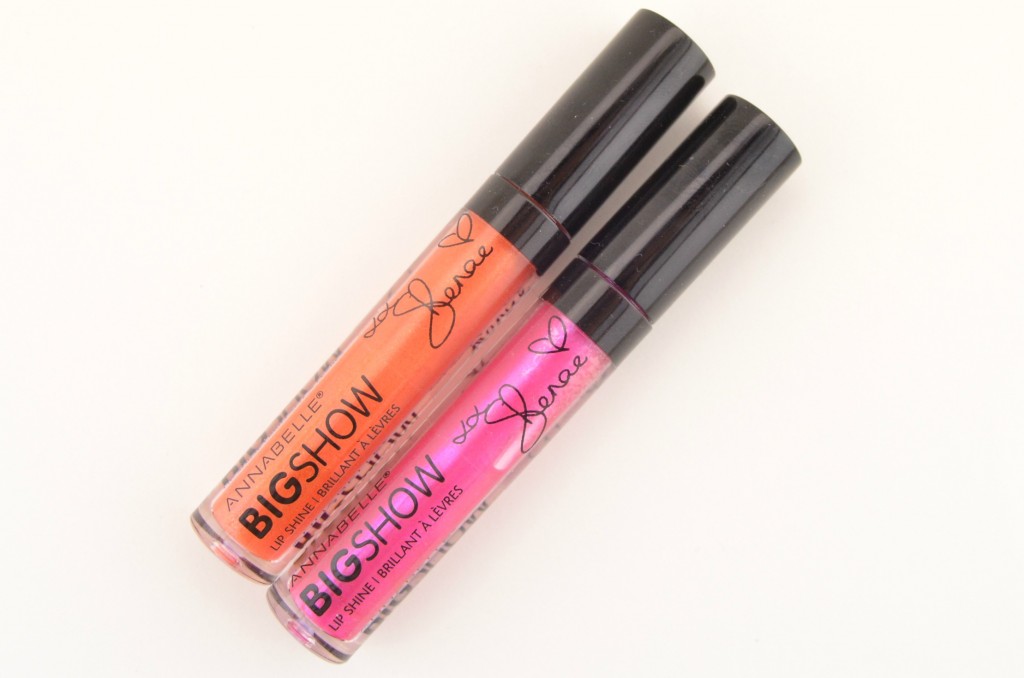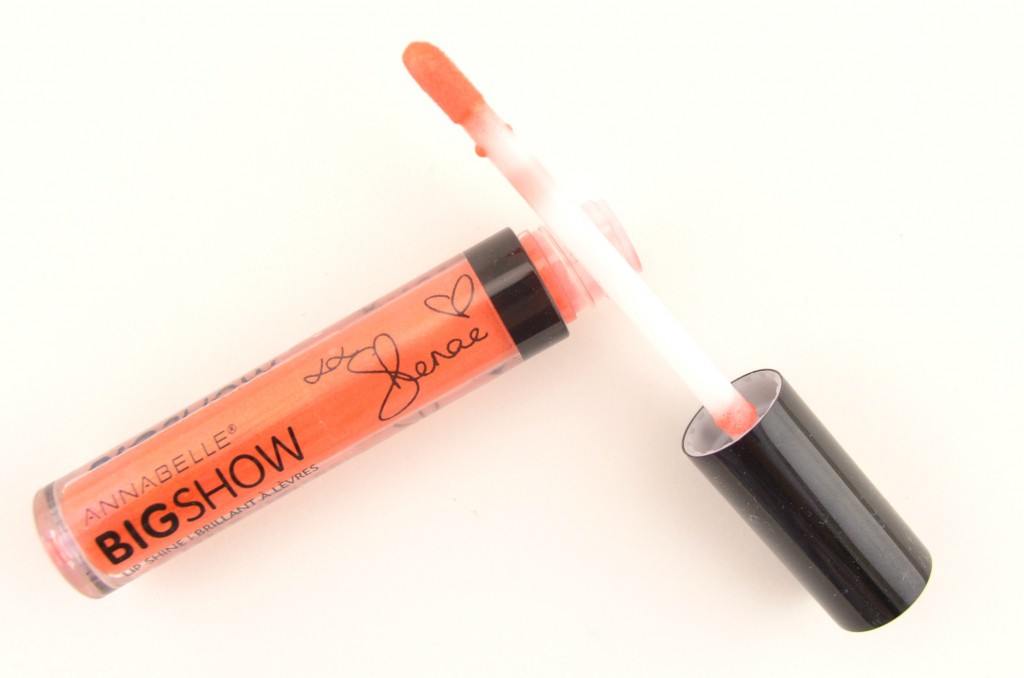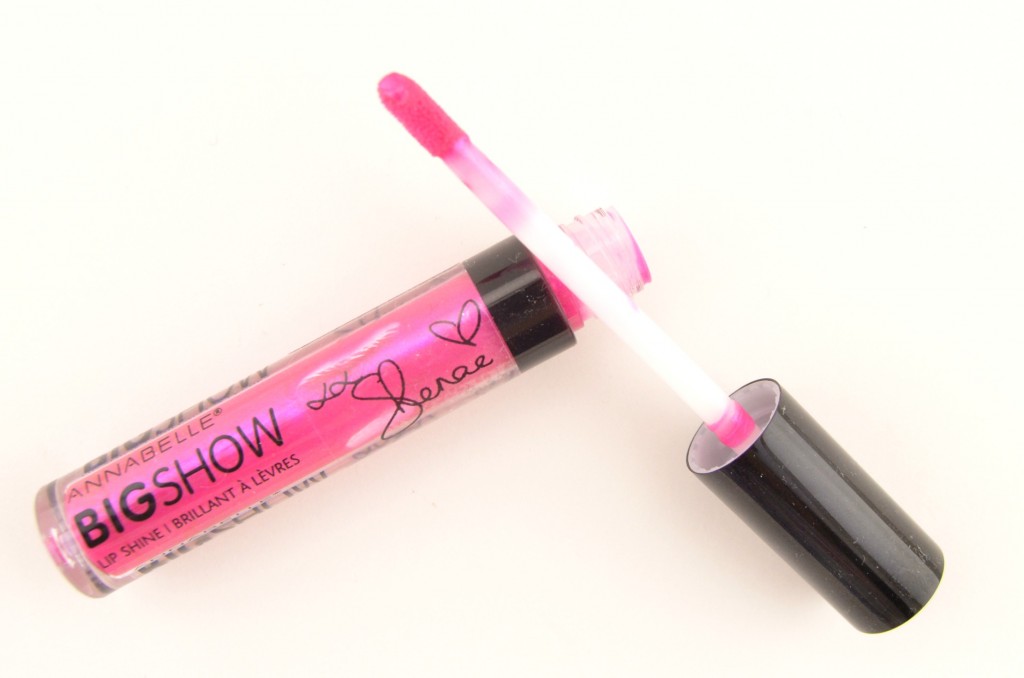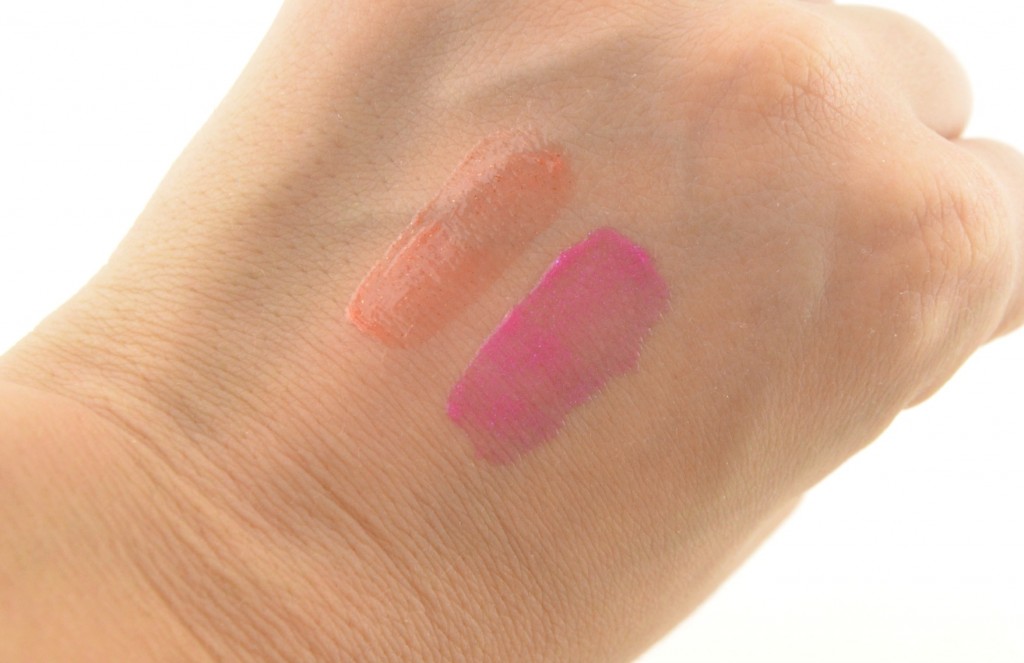 If you want to intensify your Annabelle Big Show Lipshine, try picking up an Annabelle Lipliner. It's soft, smooth, increditably creamy texture glides onto the lips almost effortless. It delivers intense colour payoff, perfect definition and a natural finish. Its precise tip allows for perfect application, each and every time. To provide long-lasting colour payoff and to bolder the colour of your lipgloss, draw a thin line along the edge of your lips with one of these lipliners, starting in the center of your upper lip and working outwards, before applying your gloss. It comes in 12 beautiful shades for $5.95 each.