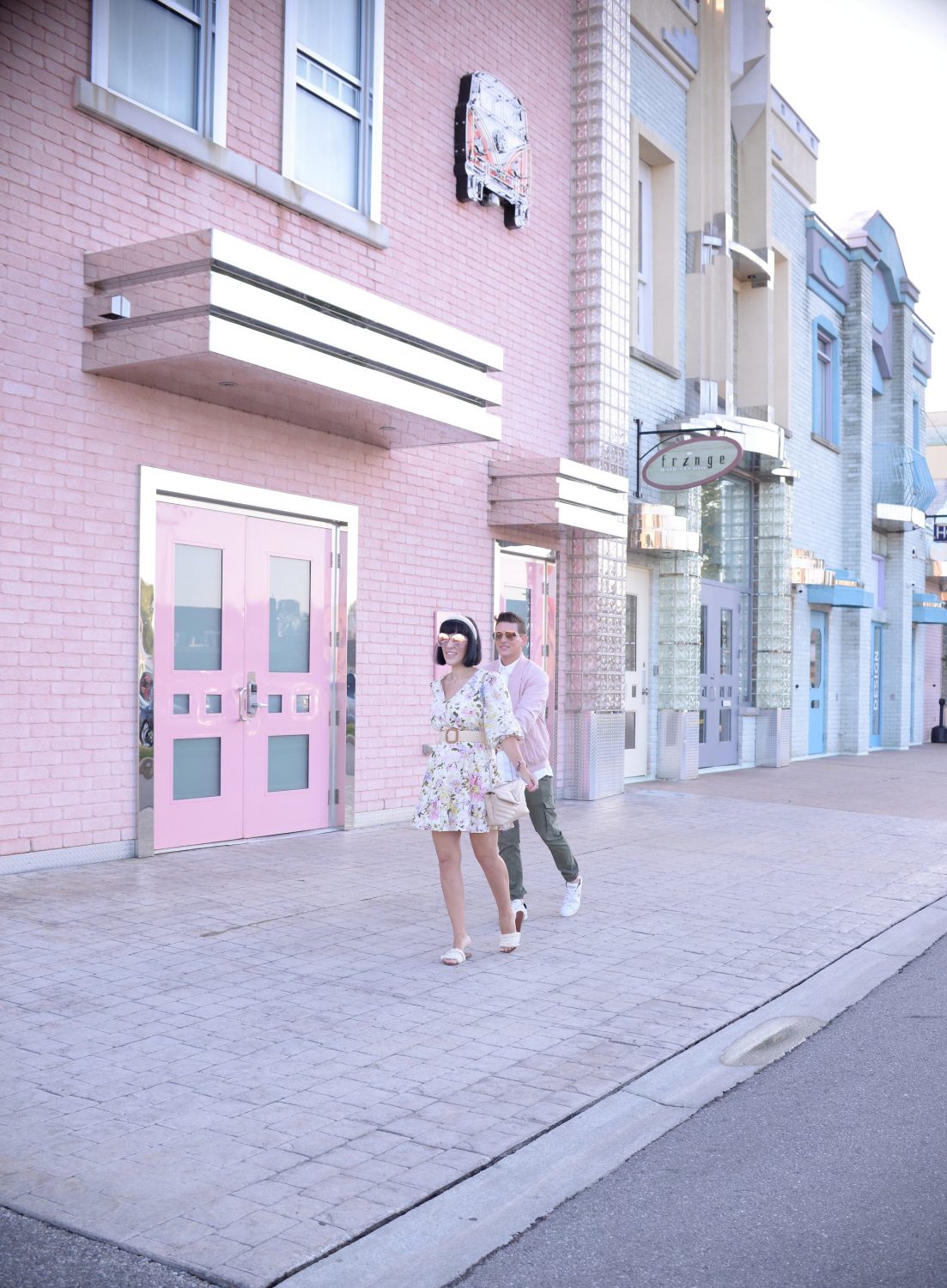 A historical stay at the Retro Suites in Chatham Ontario
Not ready to hop on a plane yet, there's so many amazing towns and cities around southwestern Ontario just waiting to be explored and discovered. We're no strangers to Chatham Ontario, but on our most recent visit, we rediscovered some old favourites, while finding new businesses to love and support. More than ever, Canadians are supporting local, and let me tell ya Chatham is filled with a ton of chic boutiques, delicious restaurants and the most epic hotel.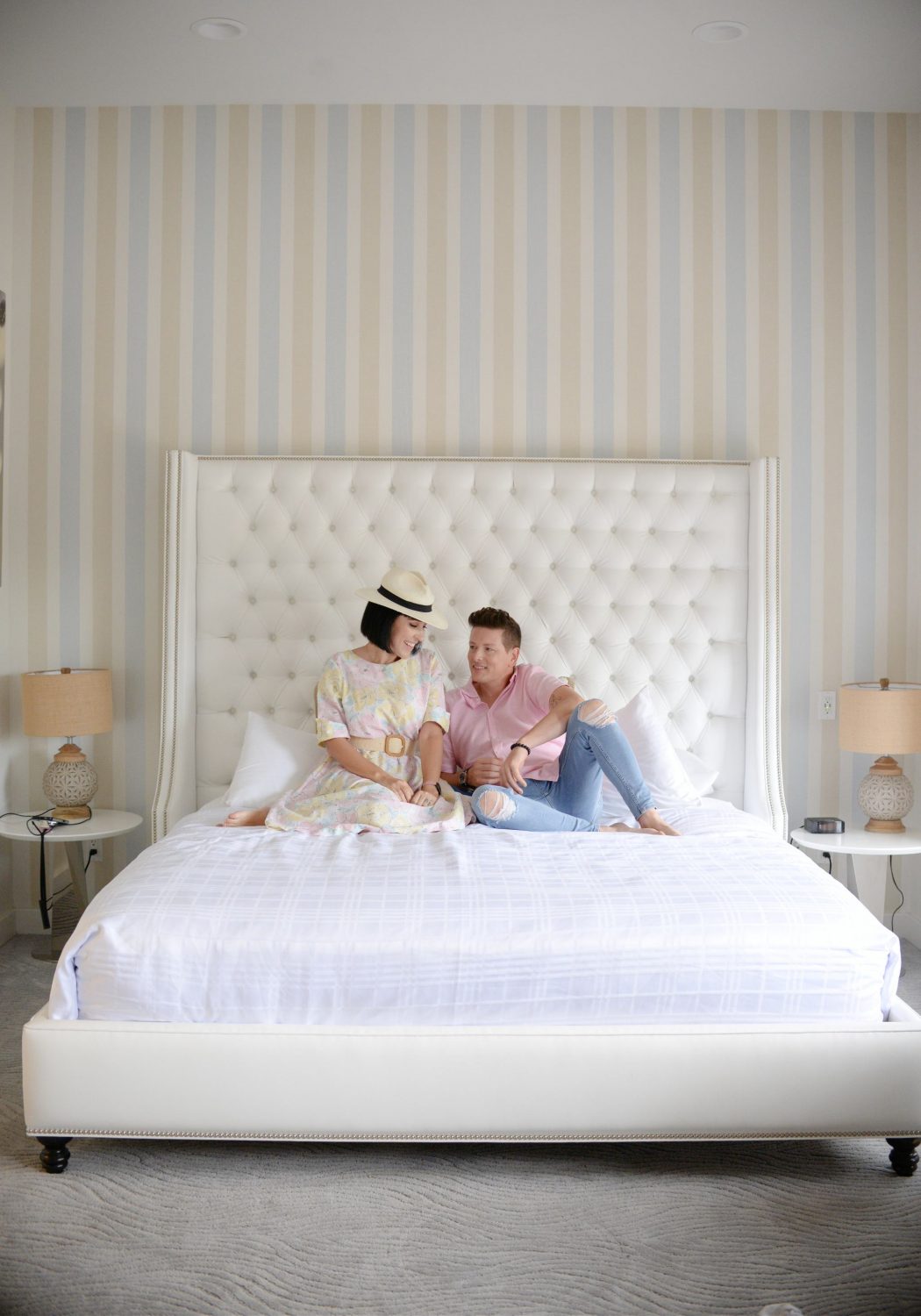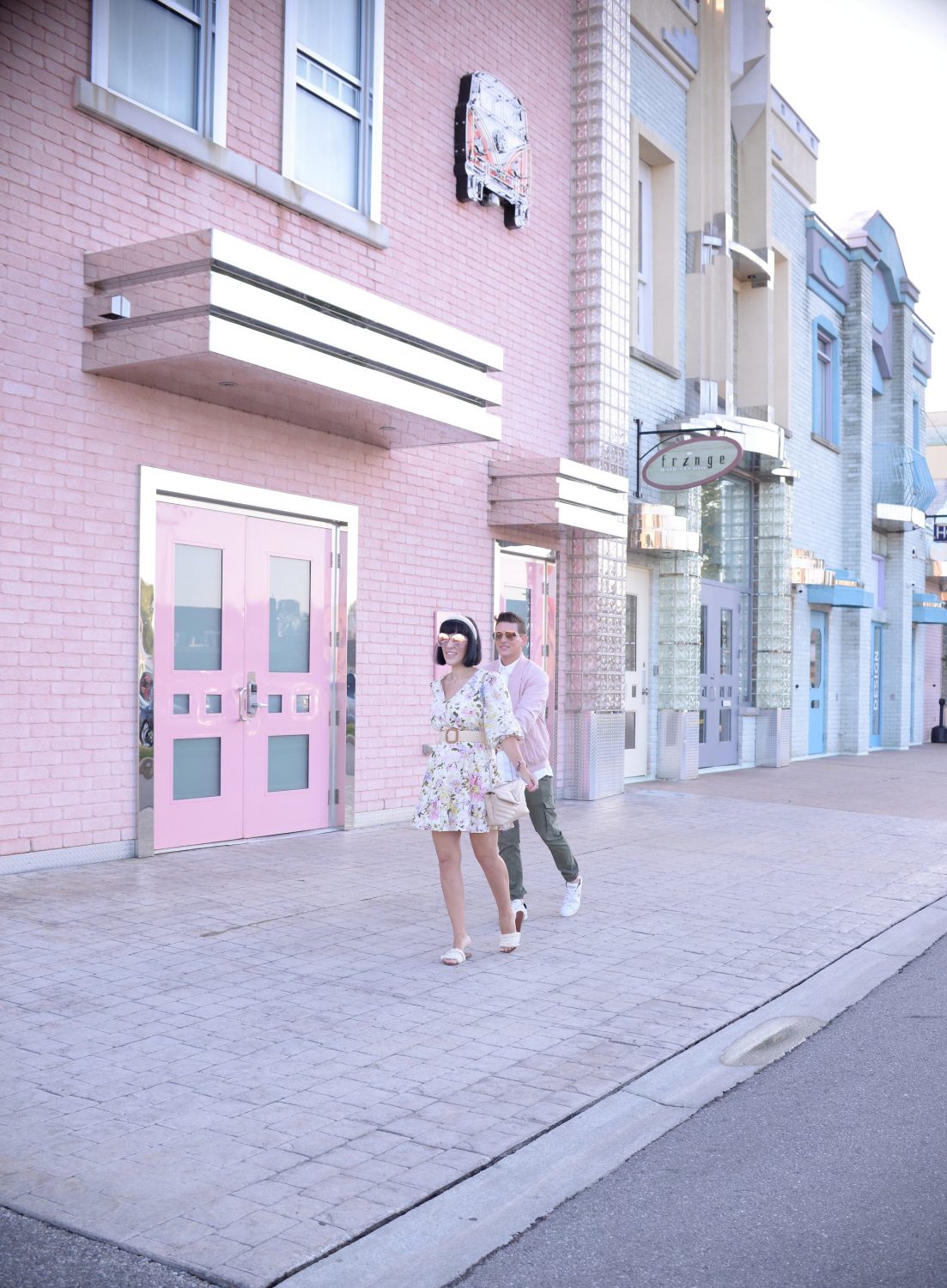 If you're within a 2-hour drive of Chatham, and grew up in the 90's, you probably remember Wheels In. An indoor waterpark, amusement park, mini putt, tennis courts, bowling ally, this hotel had it all.  It was a classic and fan fave for decades, but unfortunately it closed its doors years ago, but no worries, The Retro Suit is now your adult playground.  It's located in the heart of Chatham and offers its guests 45 different, perfectly curated, individually designed suites. The stunning staircase in the hotel lobby dates-back to 1895 and is just one of the hidden gems found within this hotel.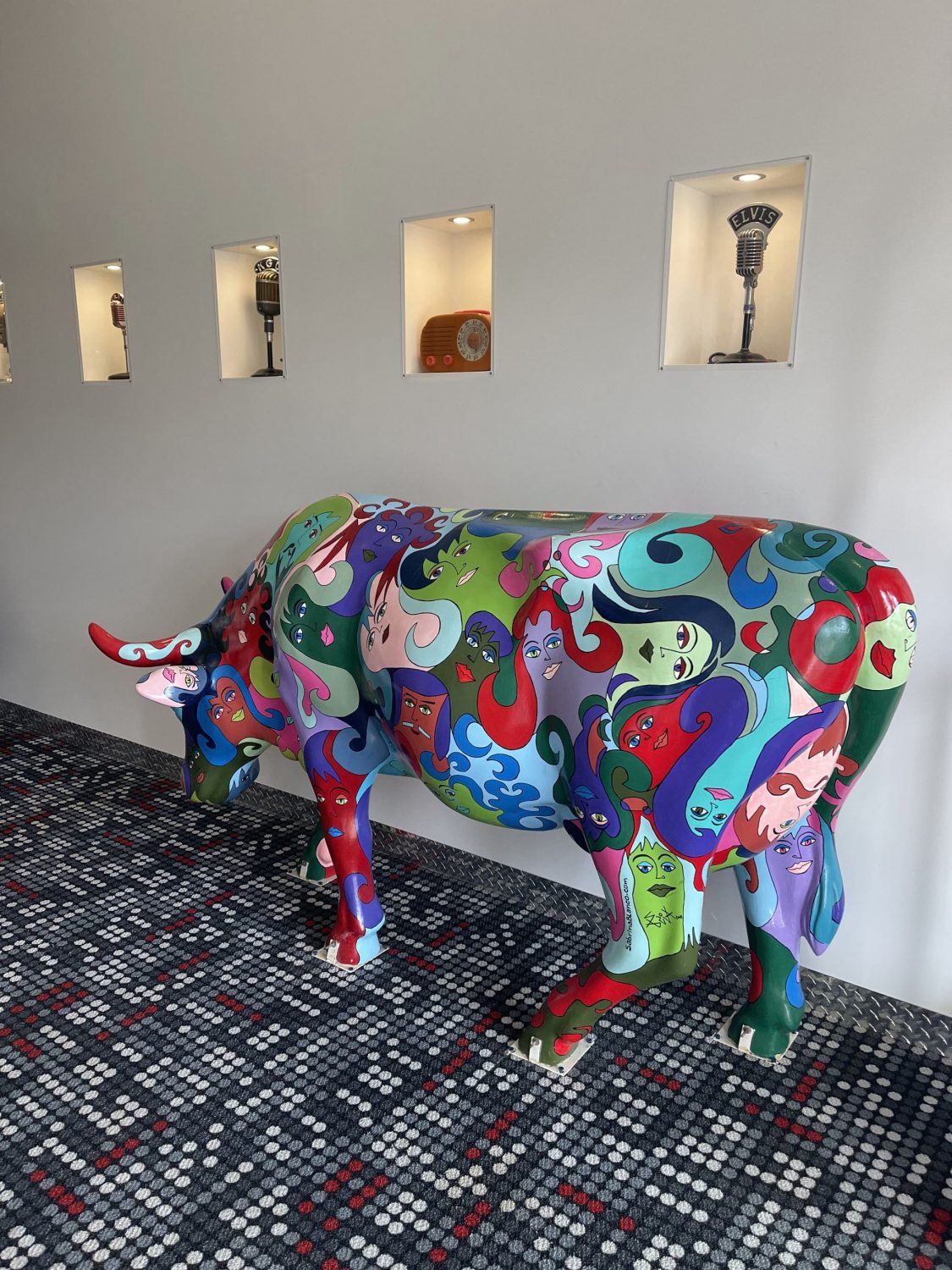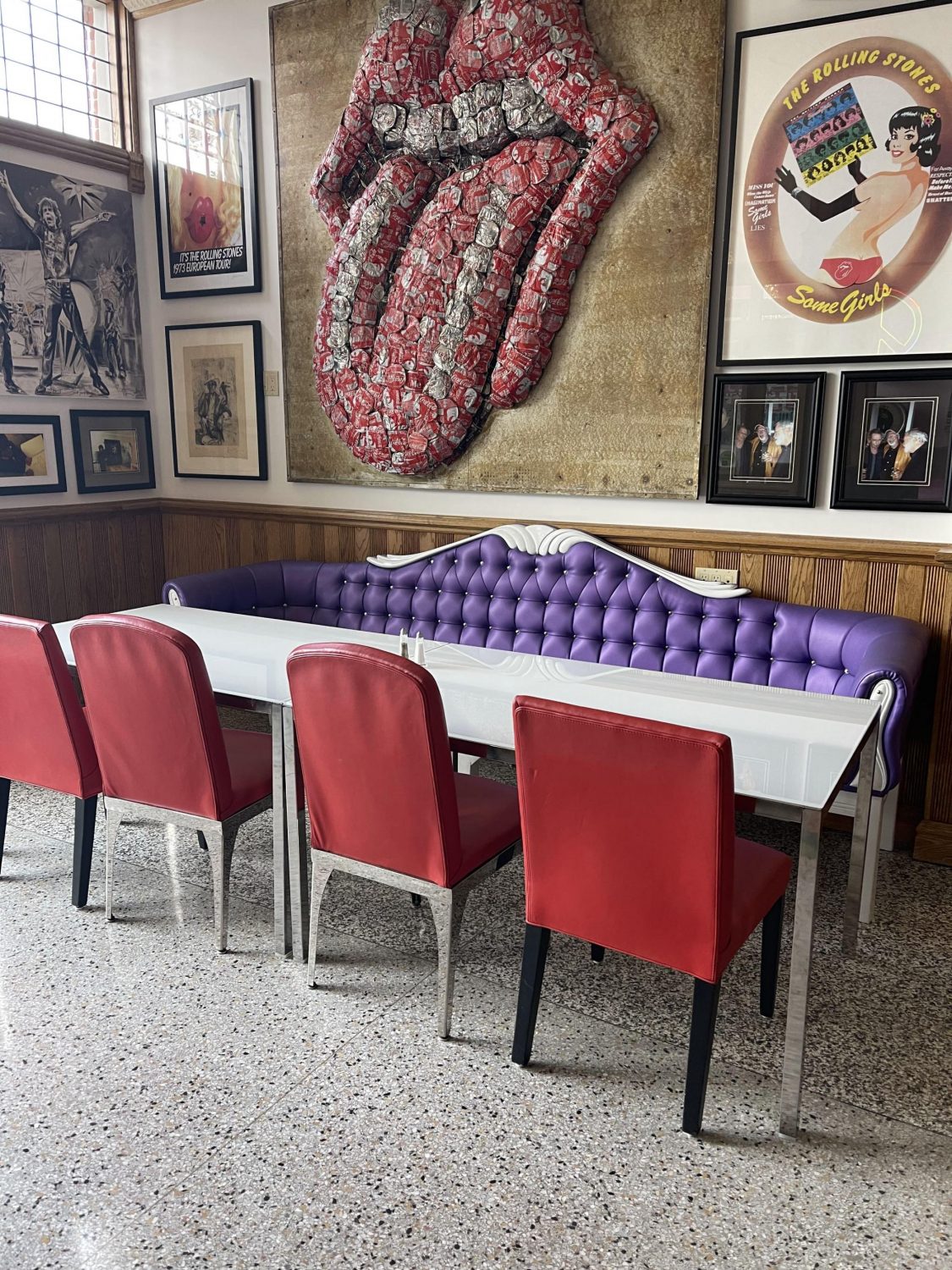 Found within the stunning Retro Suites, you'll find terrazzo floors, tin ceilings, contemporary art and furnishings around every corner, and so much more. A few years ago, we stayed in the gorgeous Paris Suite, which instantly transported us to Europe, with its King size bed, large walk-in-glass shower and double soaker tub. This time, we got to experience the Palm King Premiere Suite. It was serving up very Palm Spring vibes, with its cool and calming colour palette found throughout.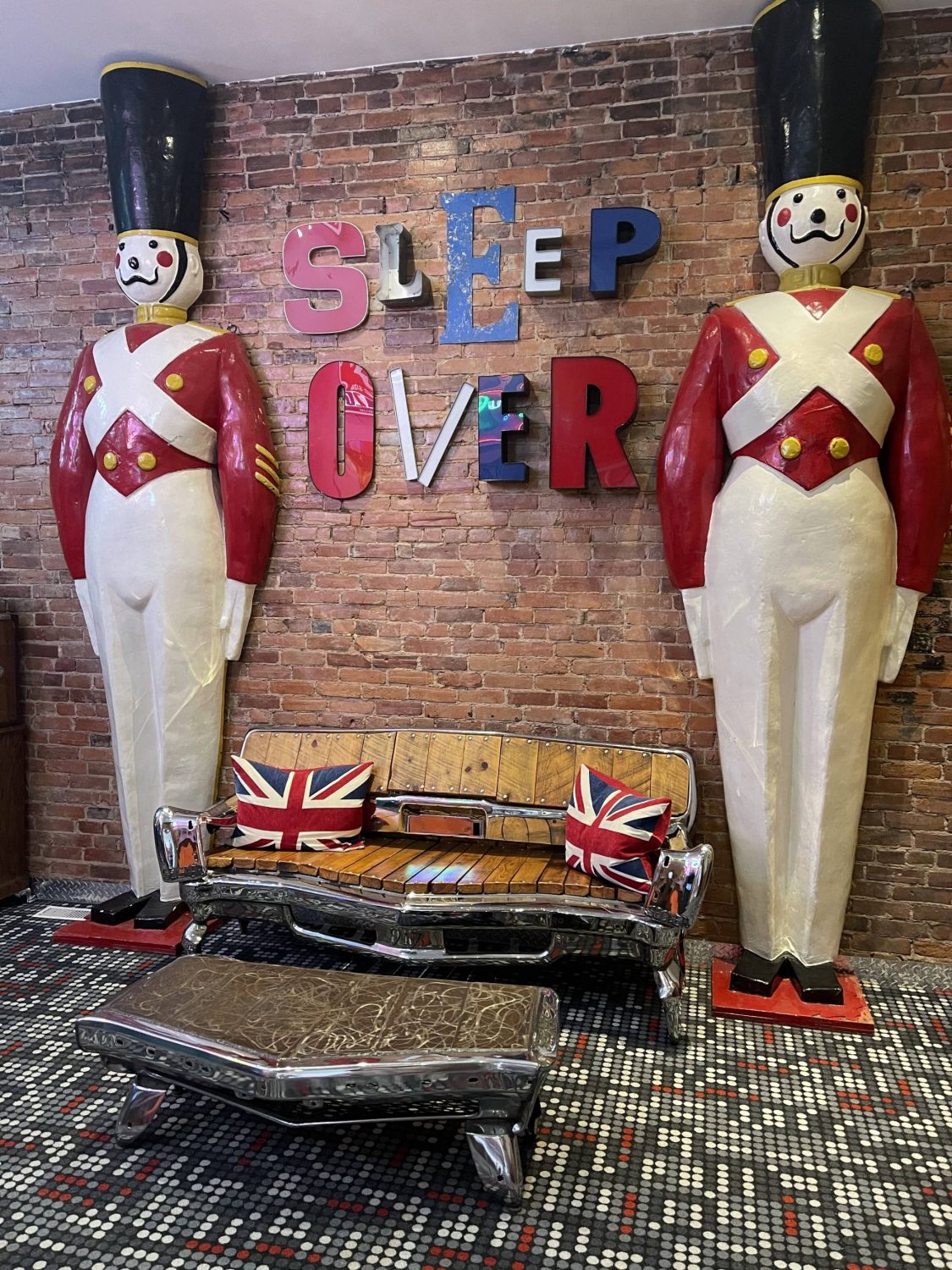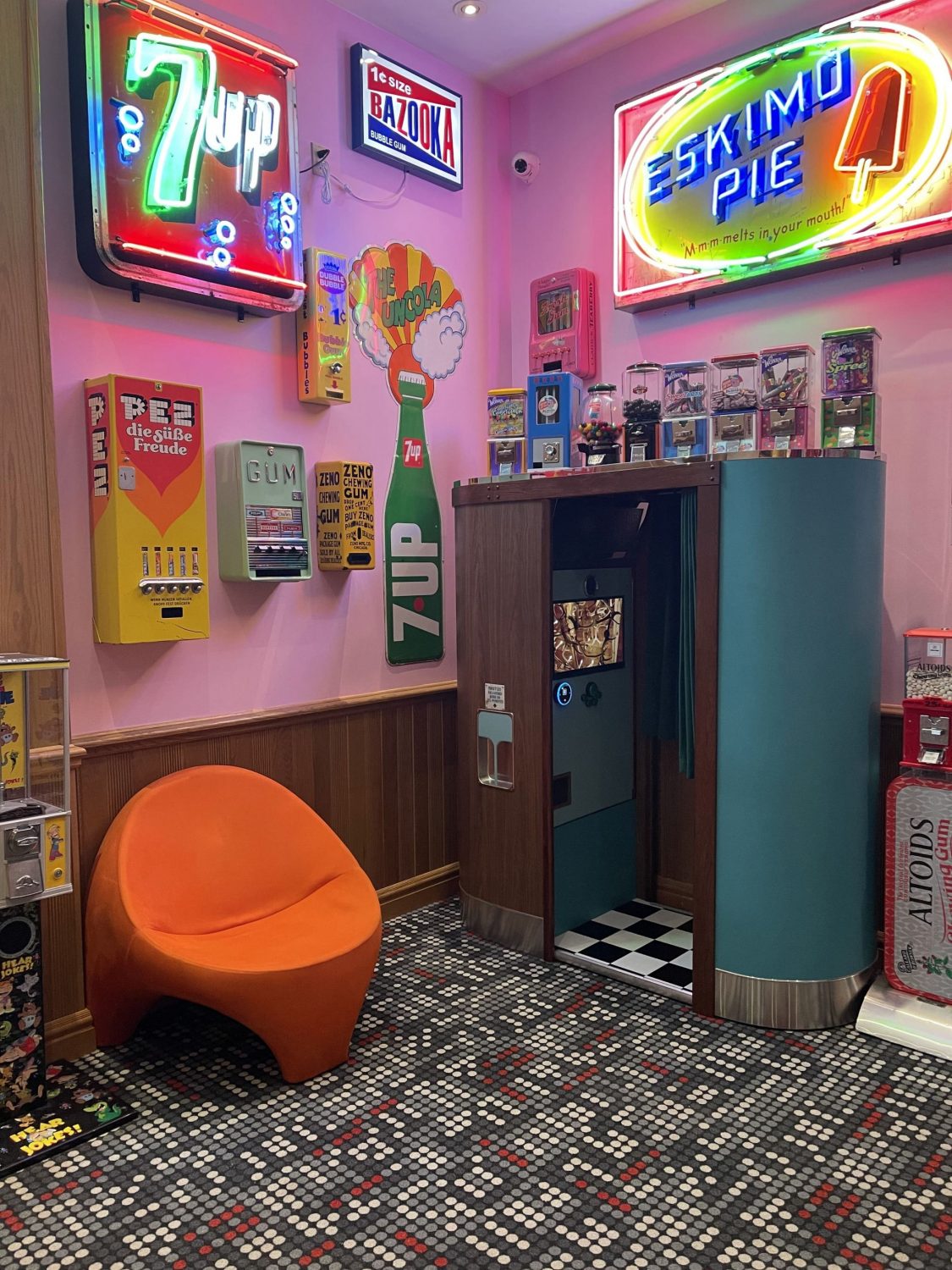 Each suite found within the Retro Suites is spacious and full of natural light, but the King Premiere Suites comes with its own kitchenette and private living area. The king-size bed comes alongside a pillow-top mattress and deluxe headboard allowing you to submerge into pure comfort. Pair that with its ultra-soft cotton sheets and you'll find it difficult getting up in the morning. The soft and plush comforter keeps you snuggled and warm all night long. As soon as your head hits the cloud-like, incredibly soft and plush pillows, it's lights out. It's the perfect place to relax, recharge and get a good night's sleep before taking on a busy day. The room also features a flat-screen TV with interactive HD programming and movie channels for your viewing pleasure.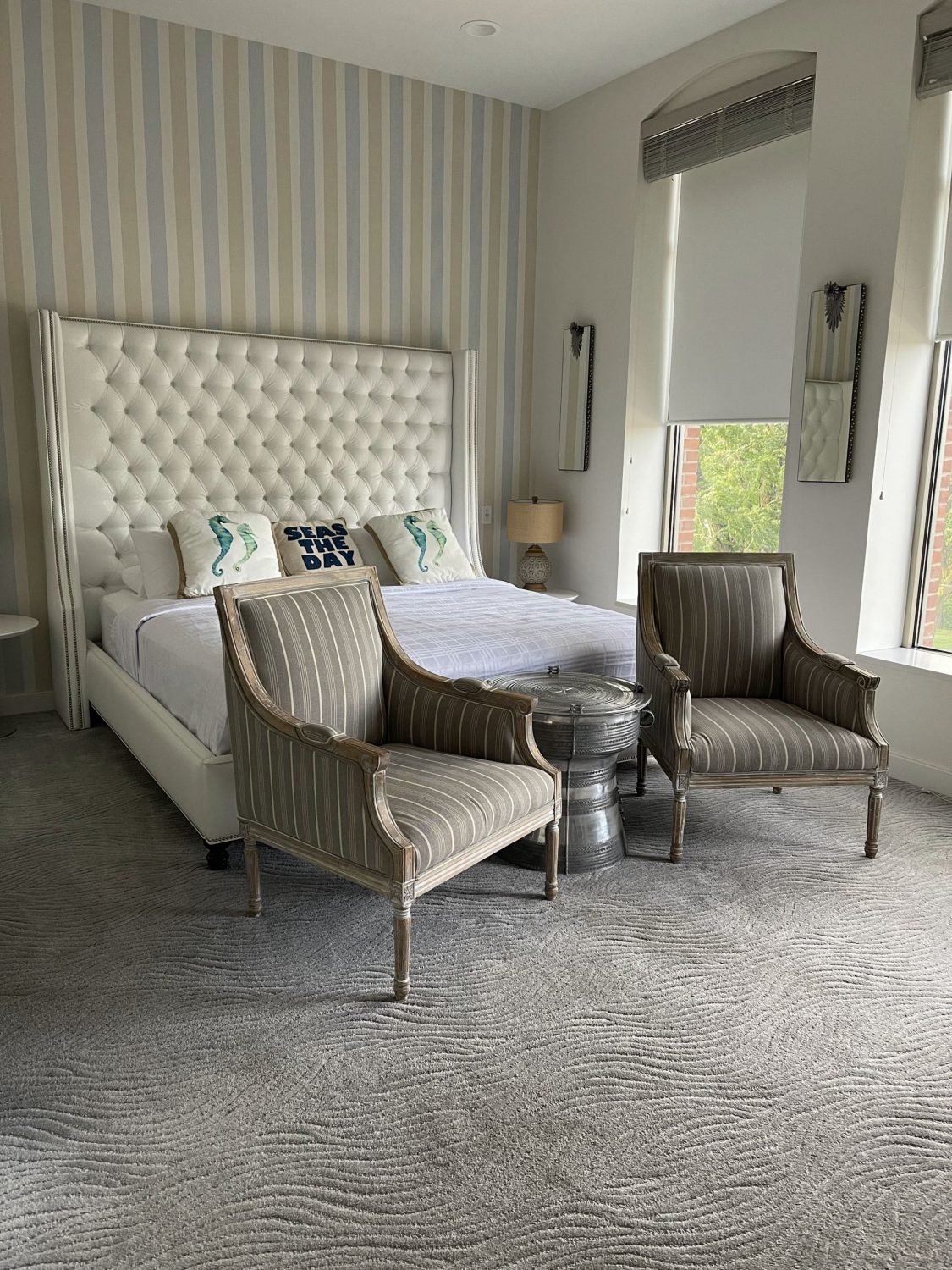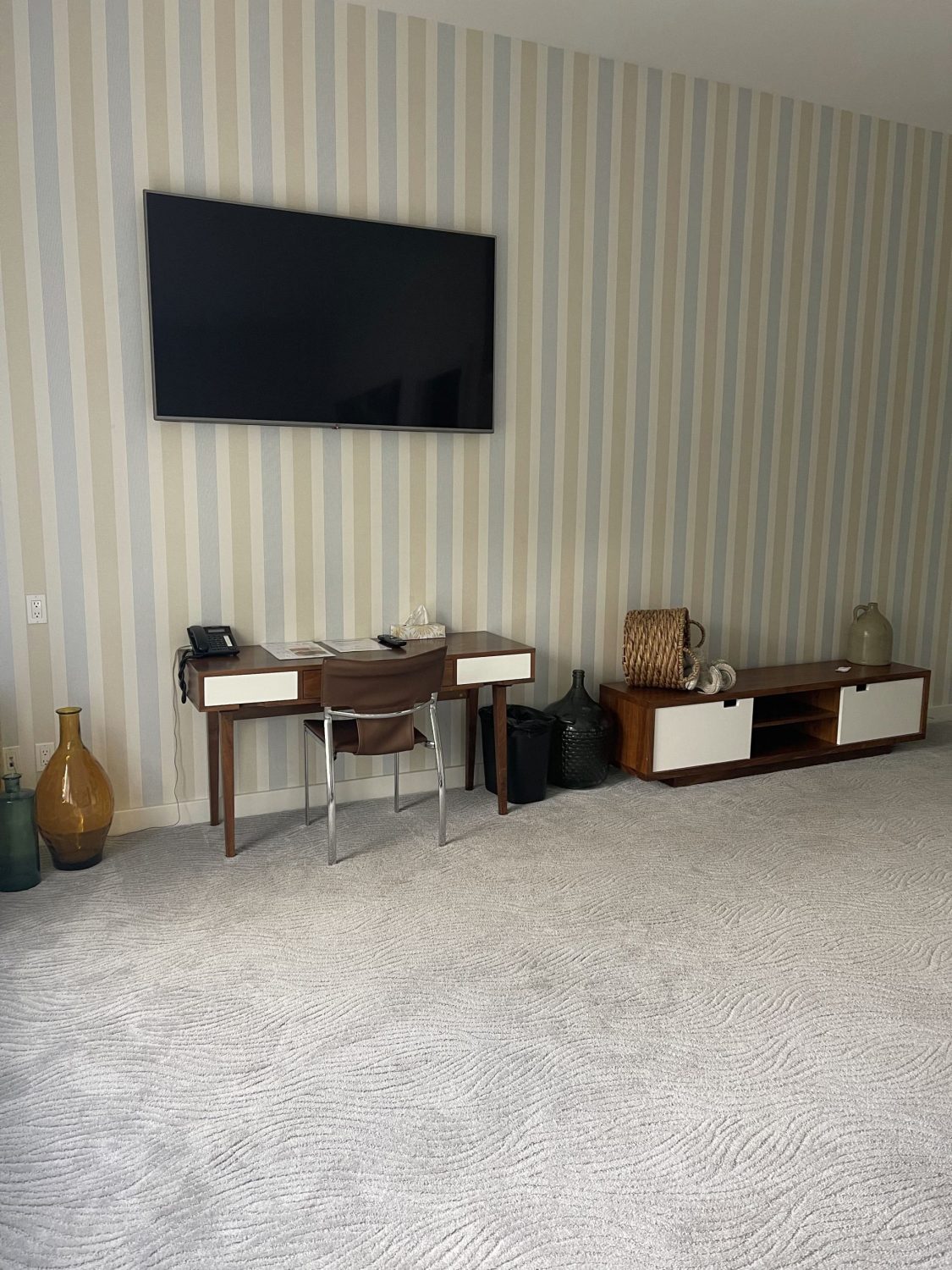 Who else thinks the most interesting part of a hotel room is the bathroom? No detail went unnoticed in this Palms bathroom. It's spacious, features a large countertop for all your toiletries, but the best part, the free-standing shower to clean off in, after a busy day.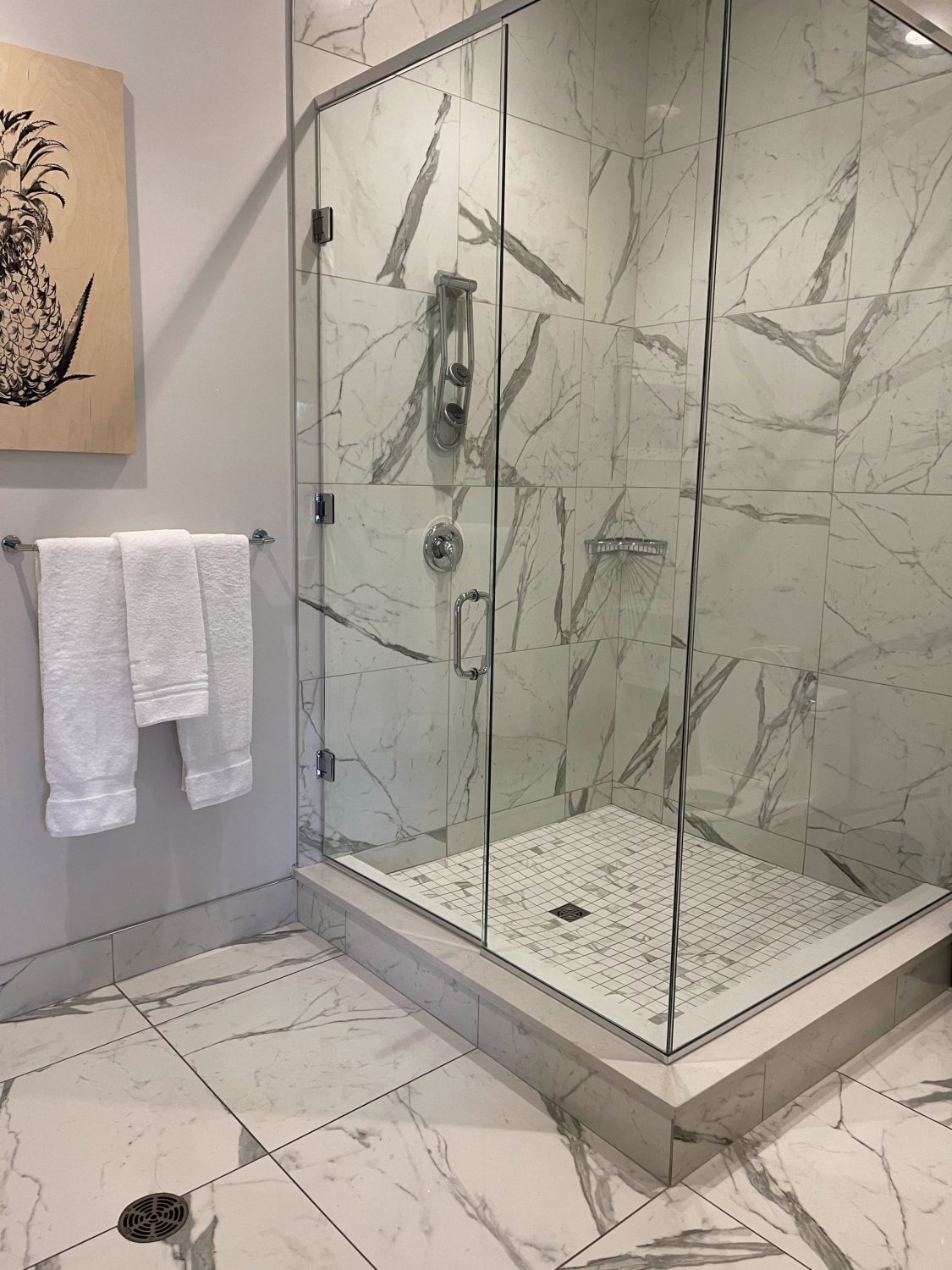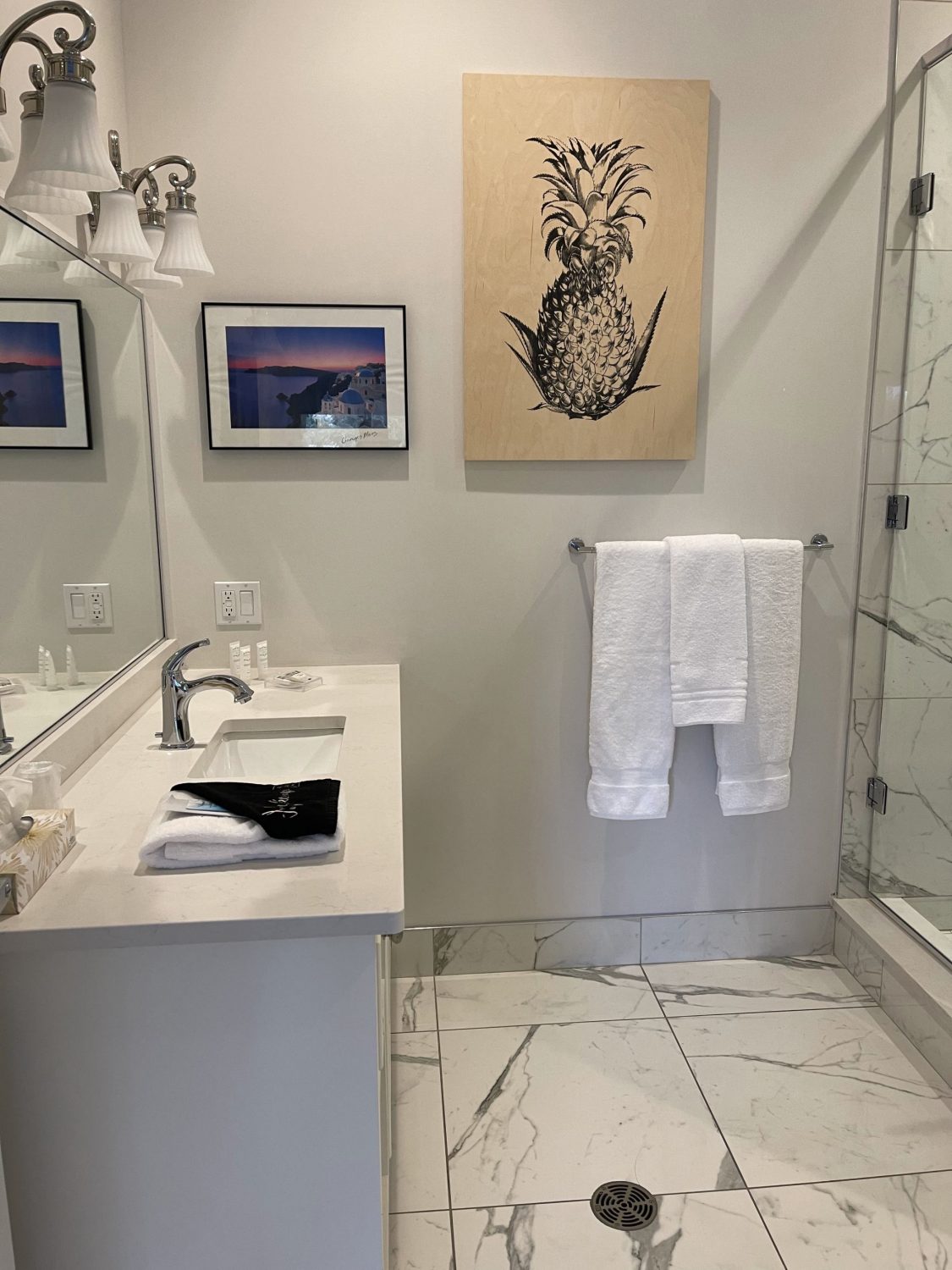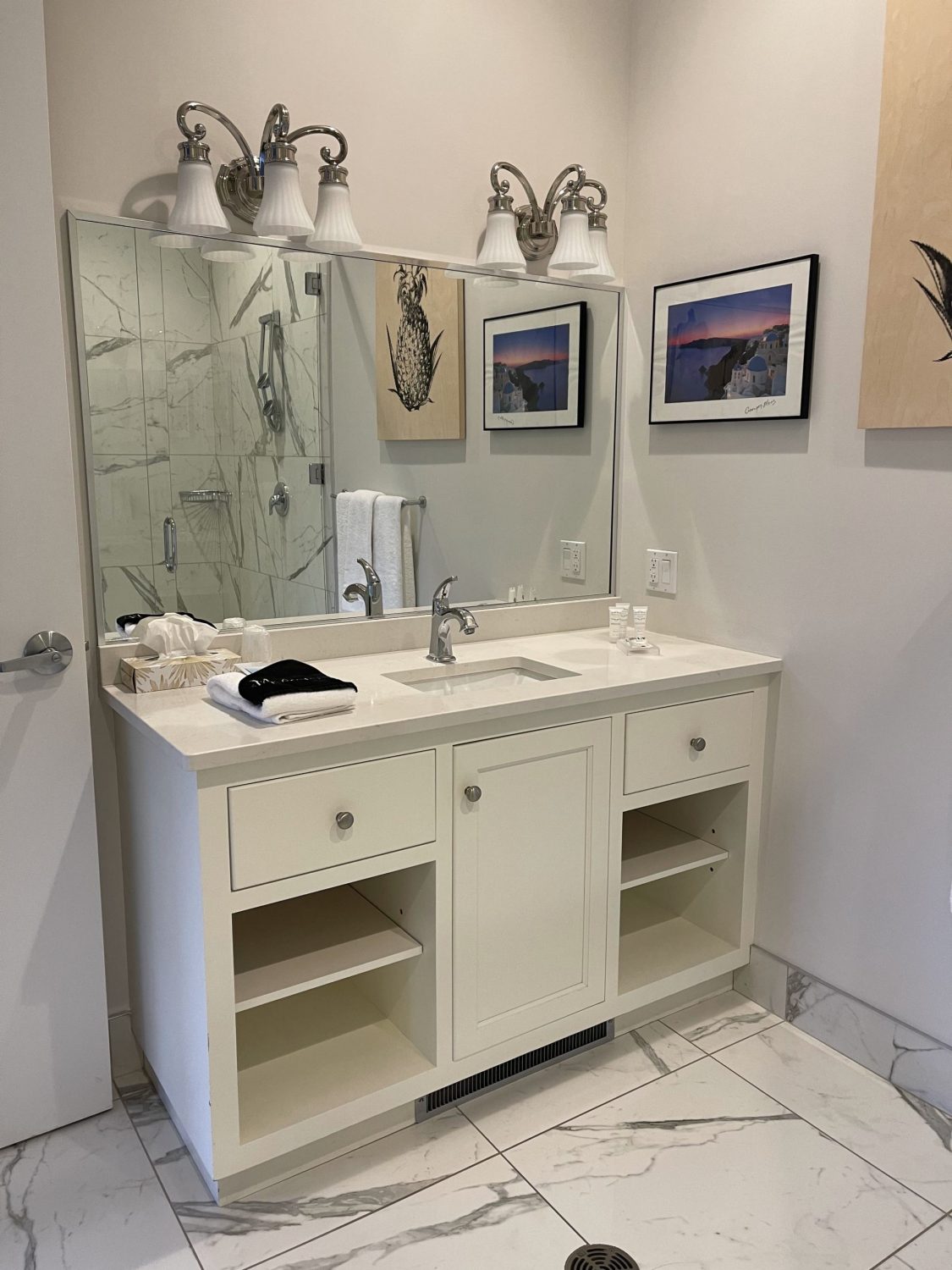 Like mentioned above, the room also features a dinette-style kitchenette with mini-fridge, microwave and even a coffee maker. Free Wi-Fi is included throughout the hotel, so be sure to share all your adventures to social and tag the hotel for some extra love.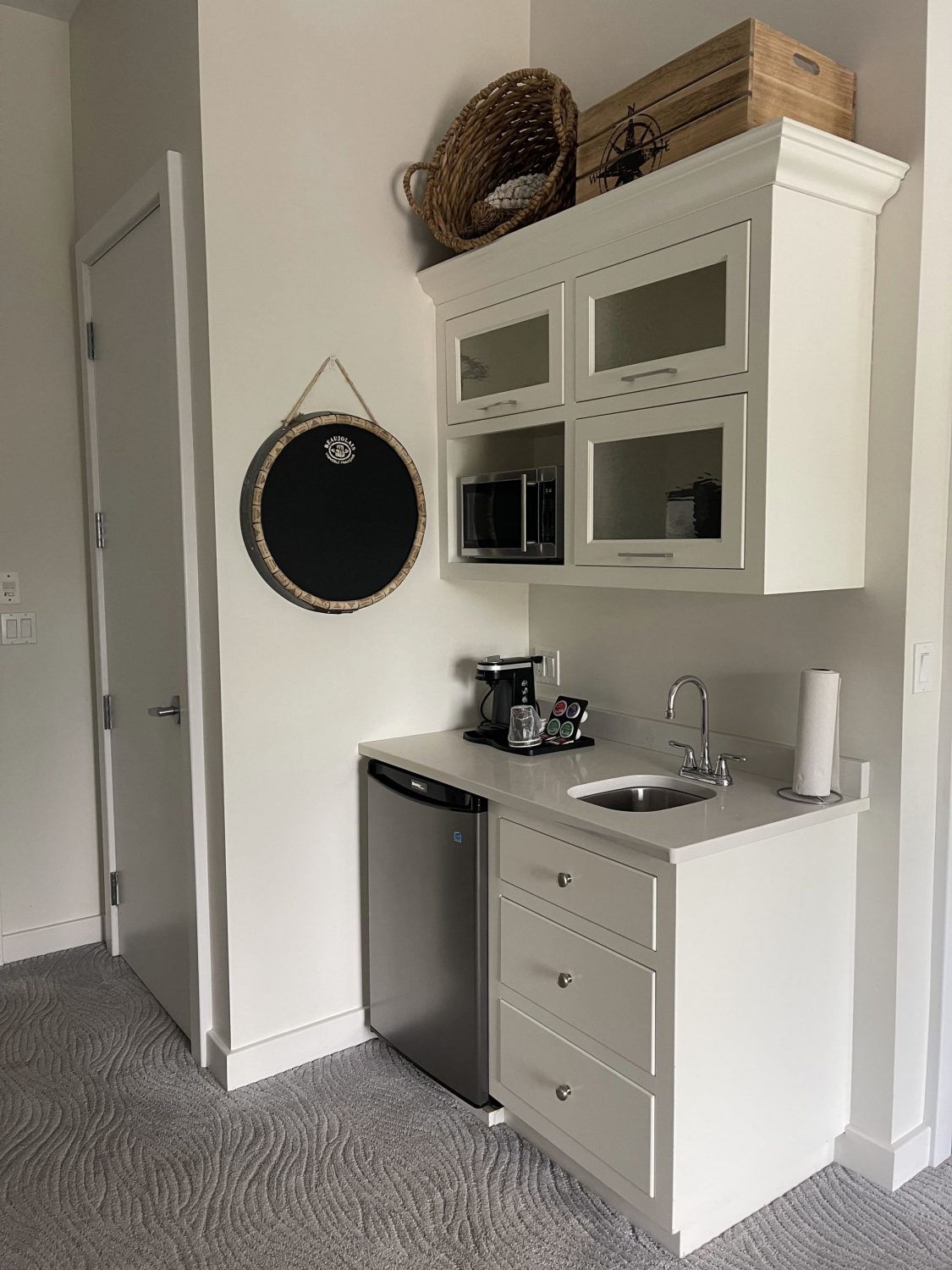 Looking for some animal love, be sure to stop by Greenview Aviaries Park & Zoo. This is more than just a zoo, thanks to its large playground area, splash pad, picnic area and even licenced restaurant. It features an array of both domestic and exotic animals, anything from lions, tigers, cougars, zebras, donkeys, monkeys and kangaroos. It even has tropical birds and reptiles. I highly suggest paying the extra $5 at check in for a bag of animal food, which you can then hand-feed the majority of animals on site. An excellent hands-on feeding experience and the perfect photo opt. Be sure to allow yourself plently of time to experience all the animals, I suggest a min. of 2 ½ to 3 hours. Get educated on wildlife and learn what you can do, to help protect the animals in the wild.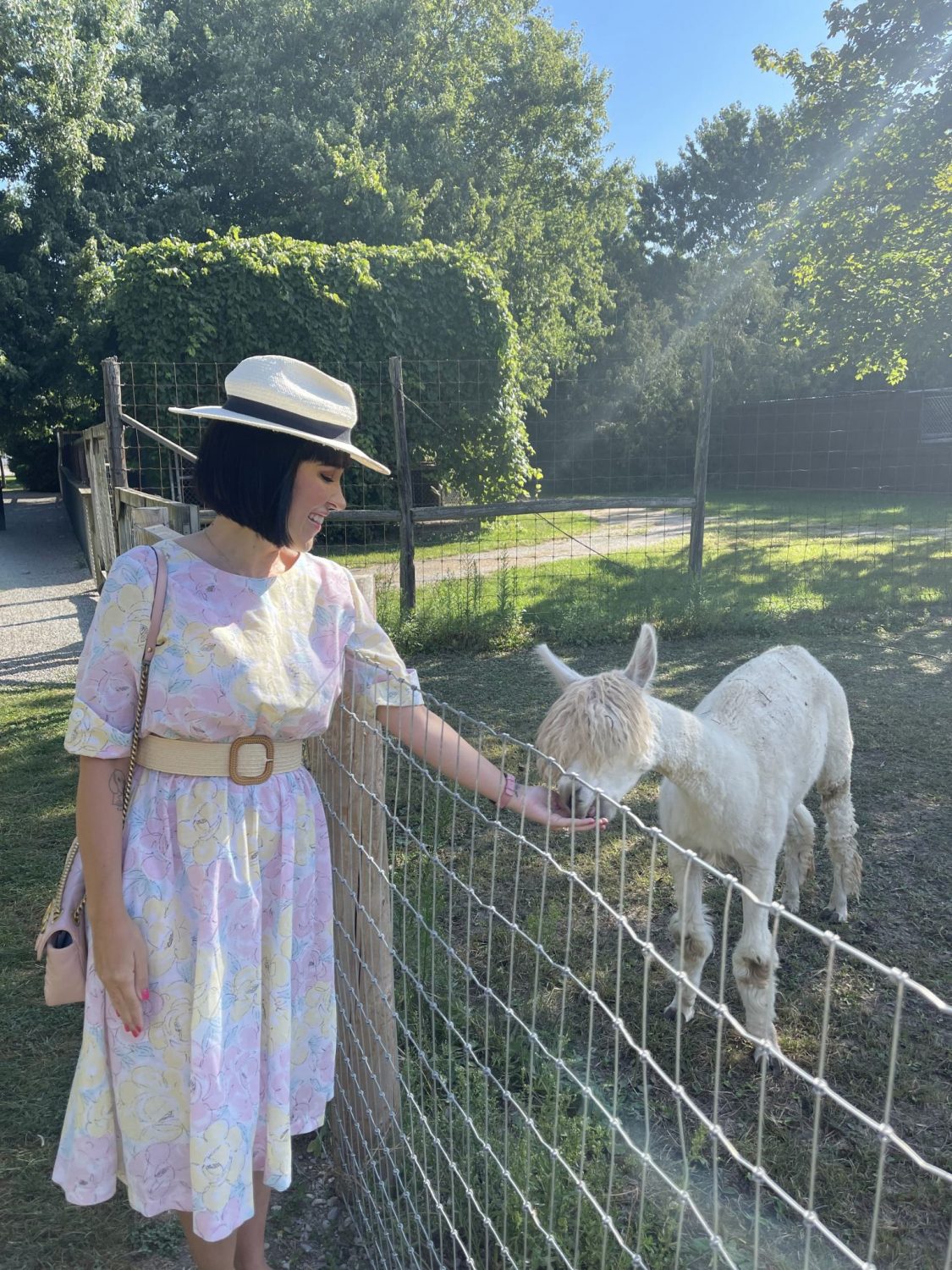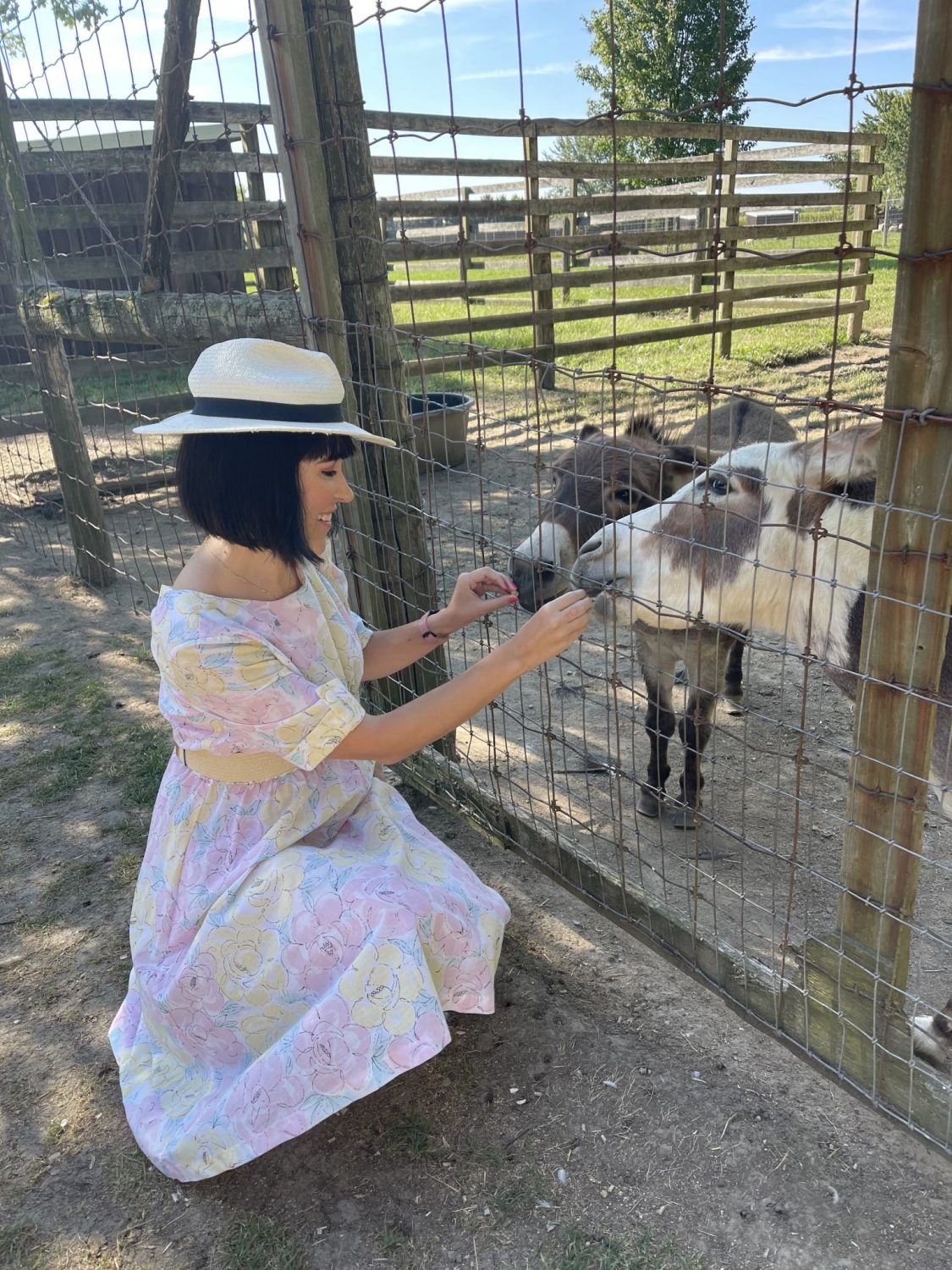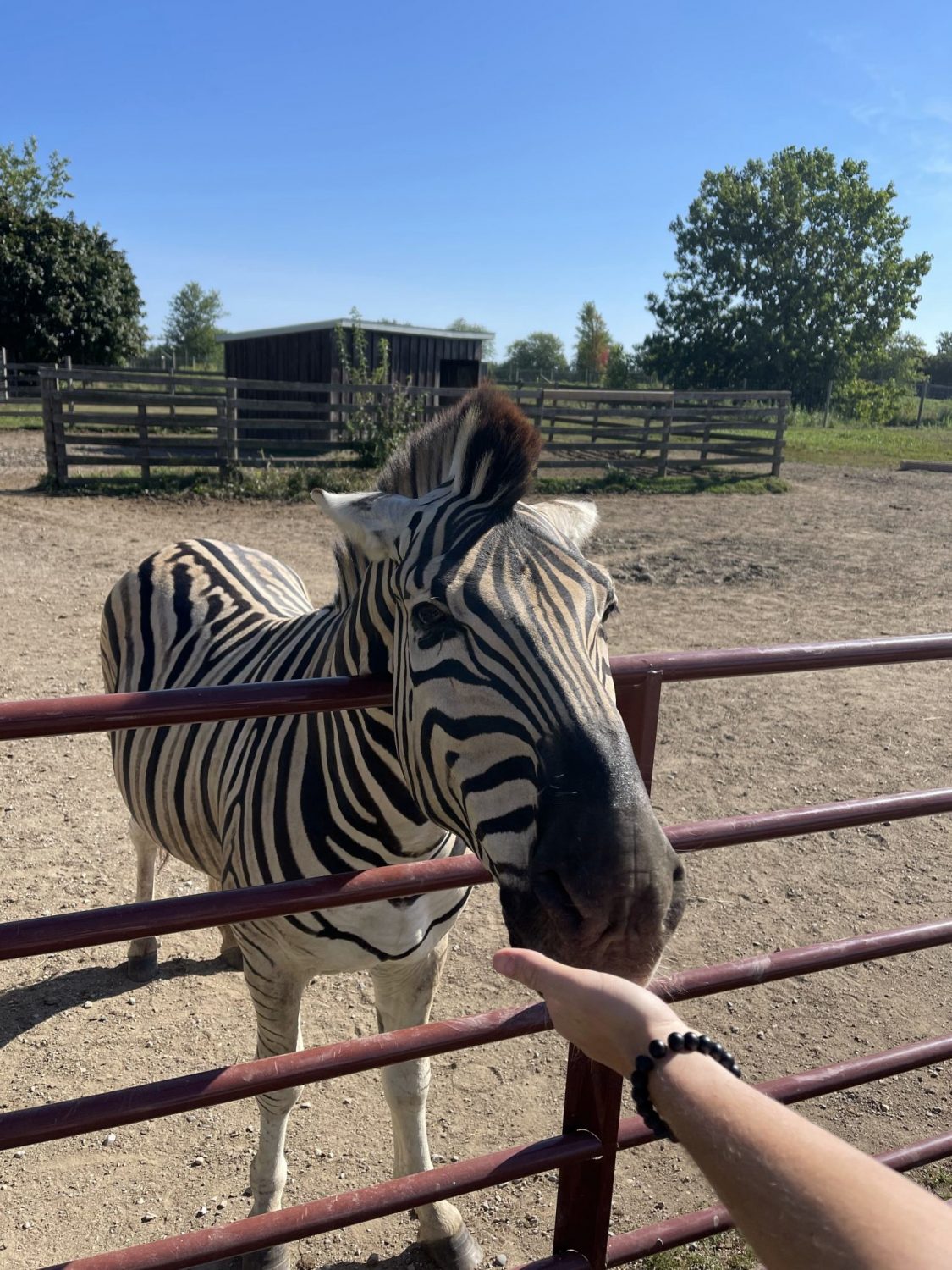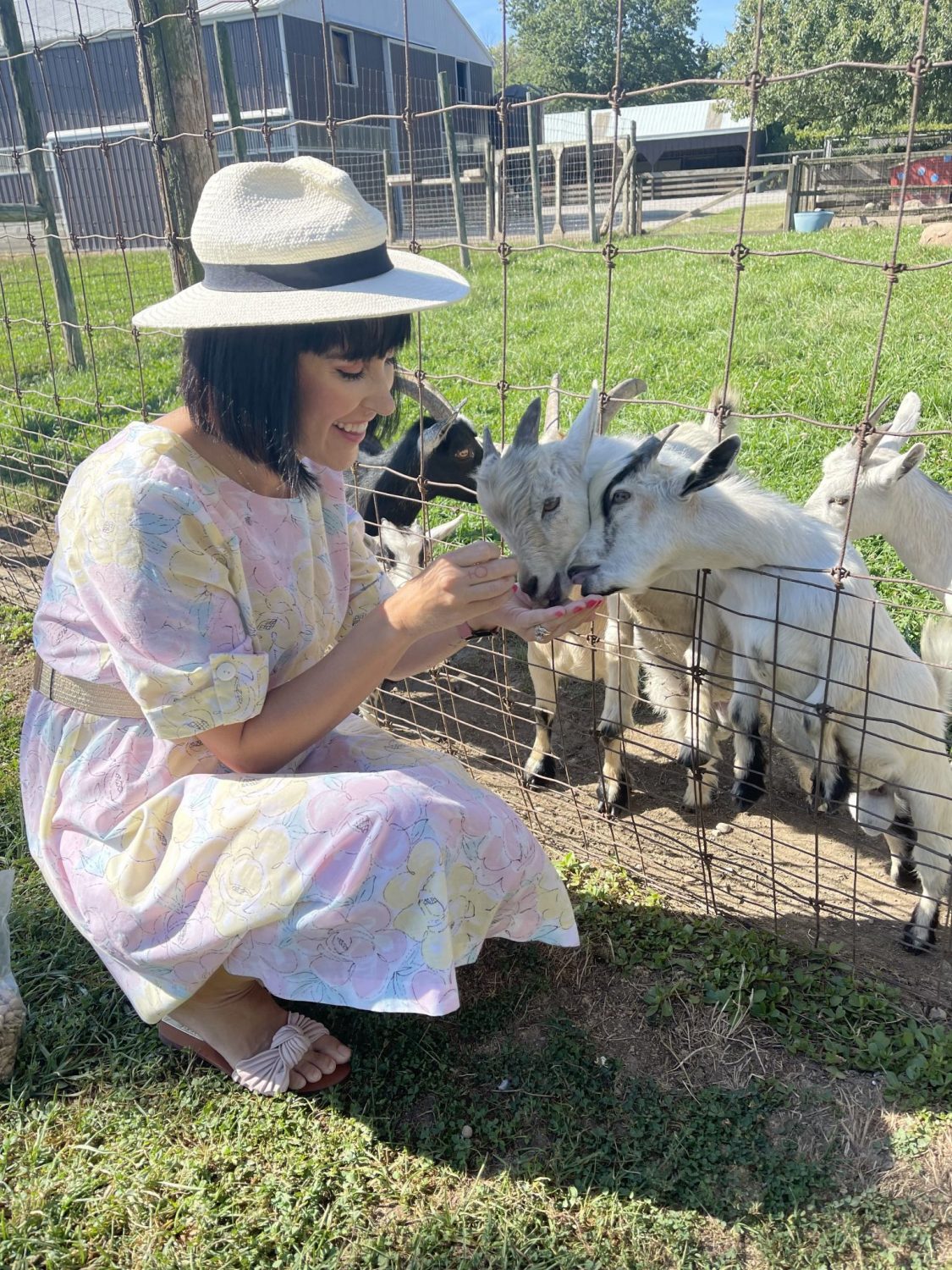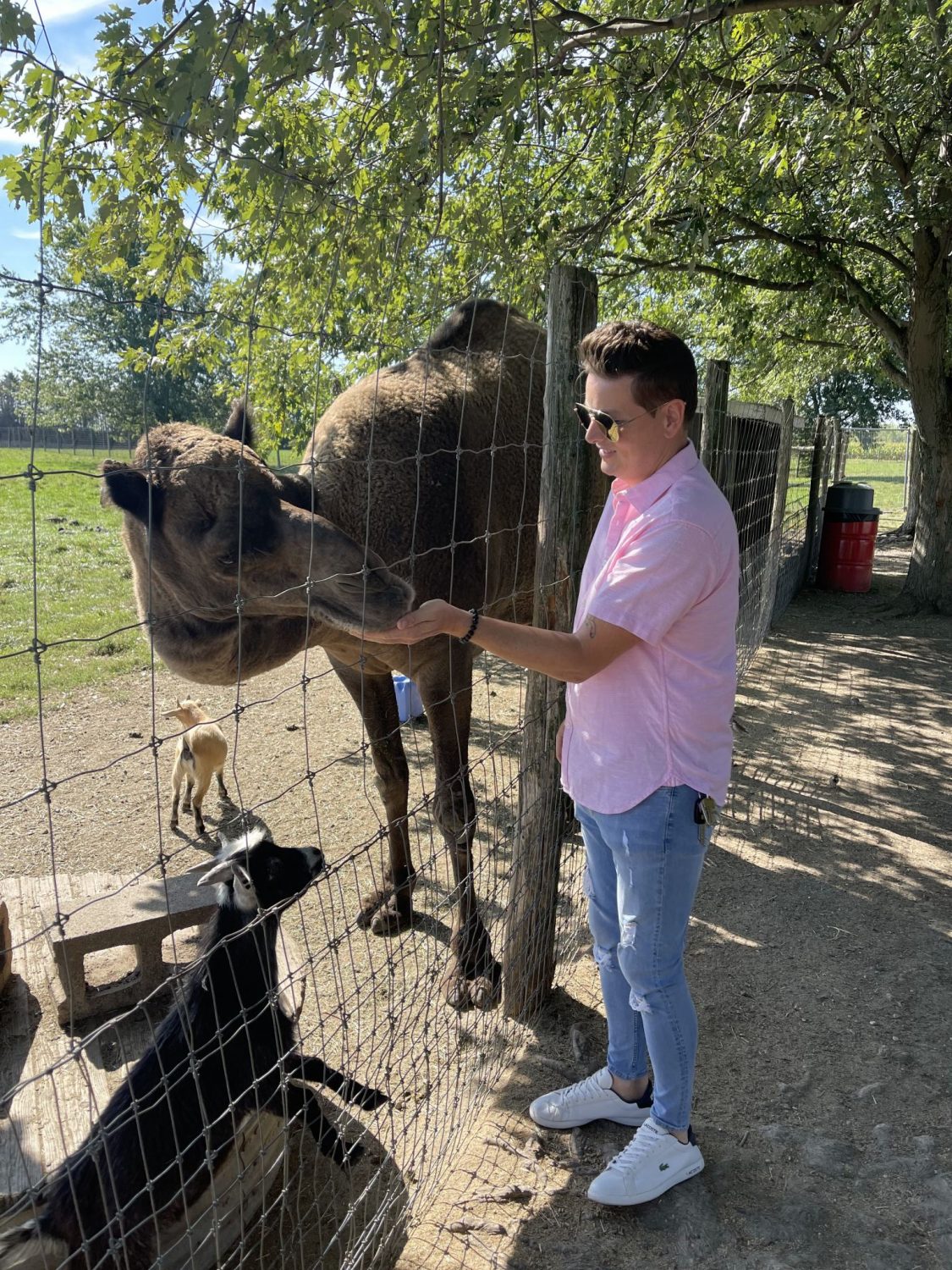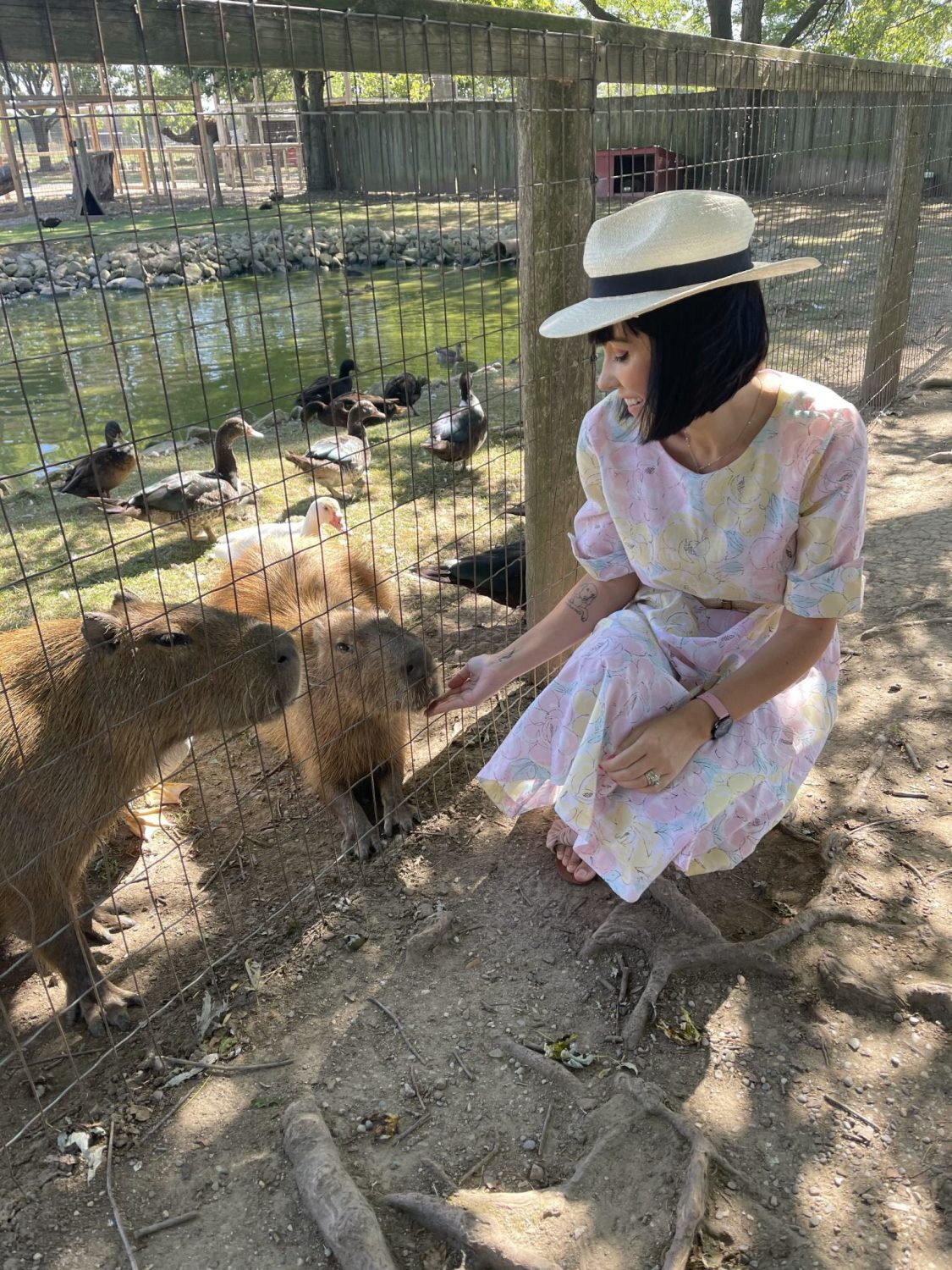 It's been a few years since we visited Sons of Kent, the town's 1st craft brewery, and it didn't disappoint. The space was actually transformed and restored from an old, iconic cinema by a group of friends who spent years crafting the art of beer. The brand now creates high-quality, hand-crafted beer for all to enjoy. They take pride in their business and focus on creating traditional and historical brewing methods. Come be a hero and rescue a beer that's trapped within a bottle at Sons of Kent.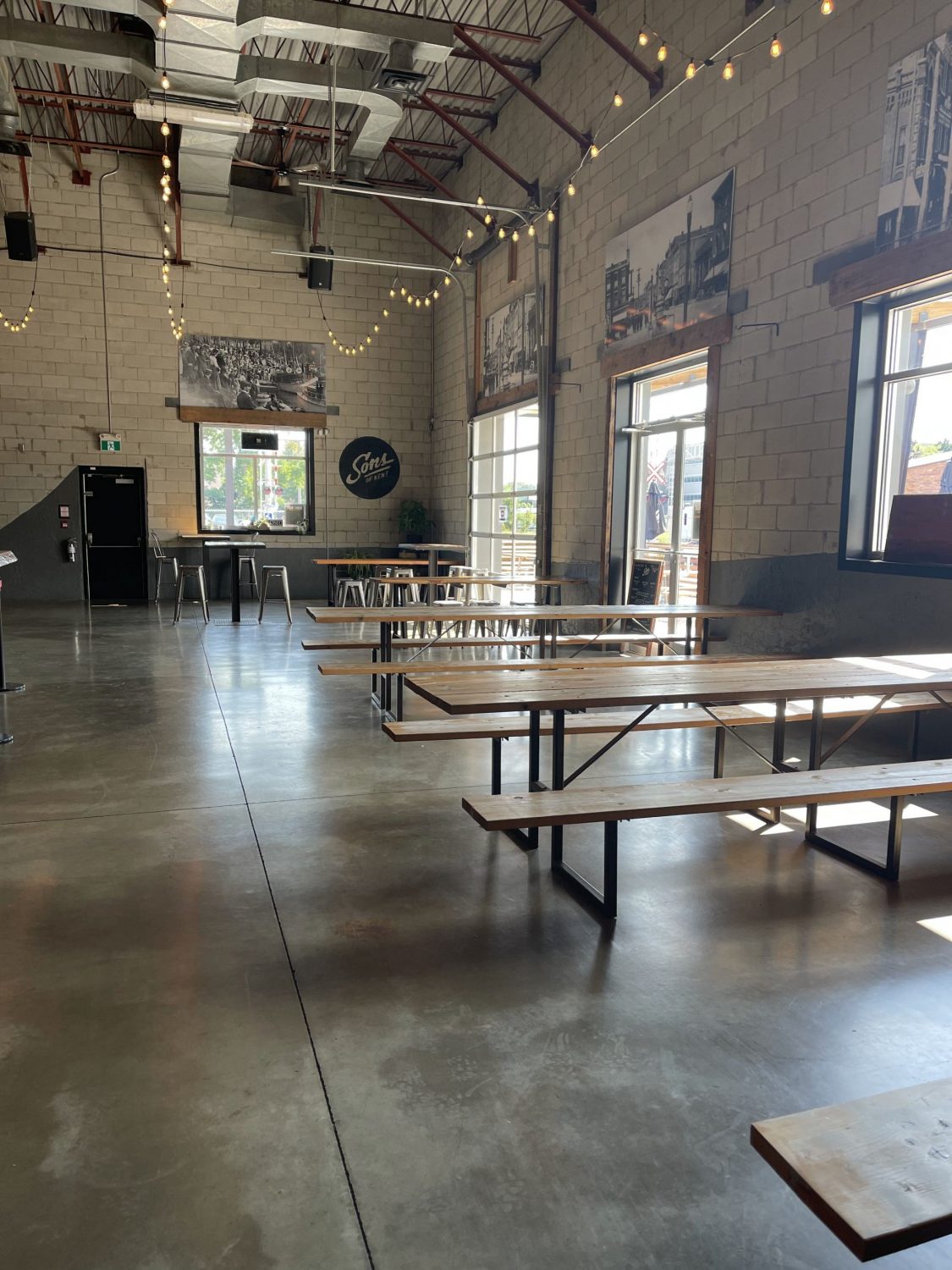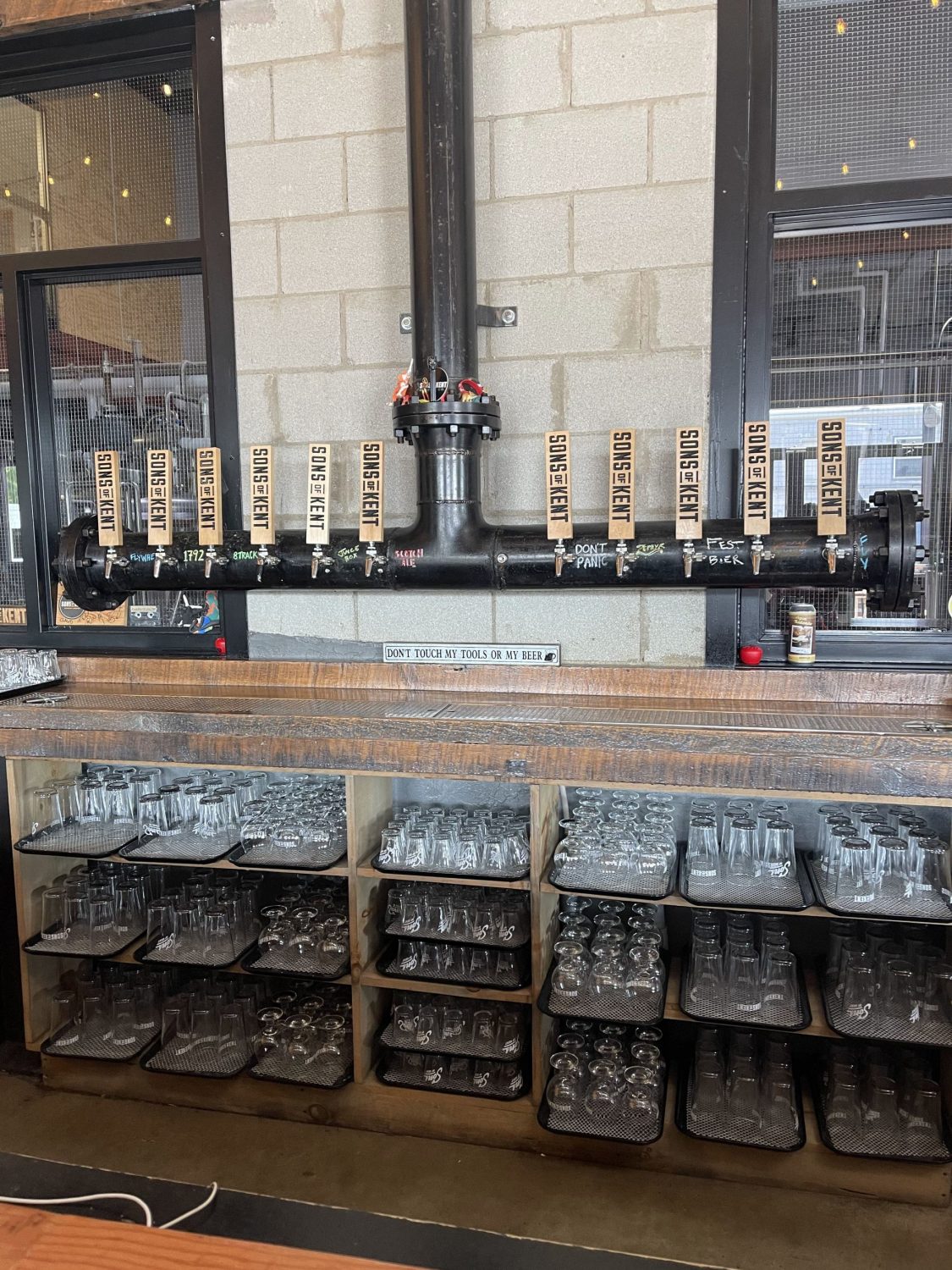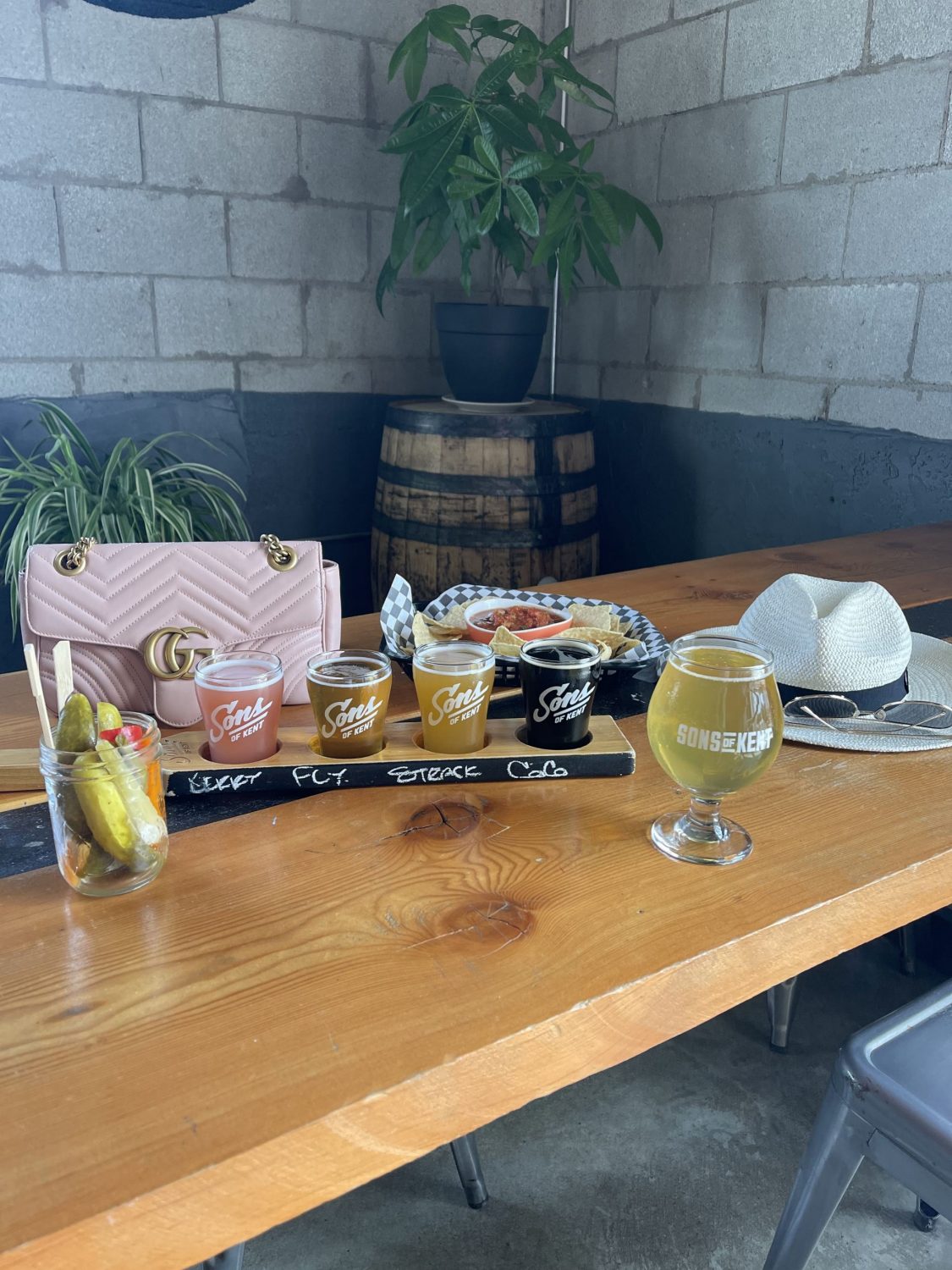 I feel like caffeine is your best friend when traveling, one cup is never enough, so if you need a pick-me-up, or a way to start your morning, check out the new Airline Café. It's brand new to the city and their interior design is incredible. No detail went unnoticed, but the ceiling is by far my fave. Highly suggest getting their cappuccino, it's no joke, and one of the best I've ever had.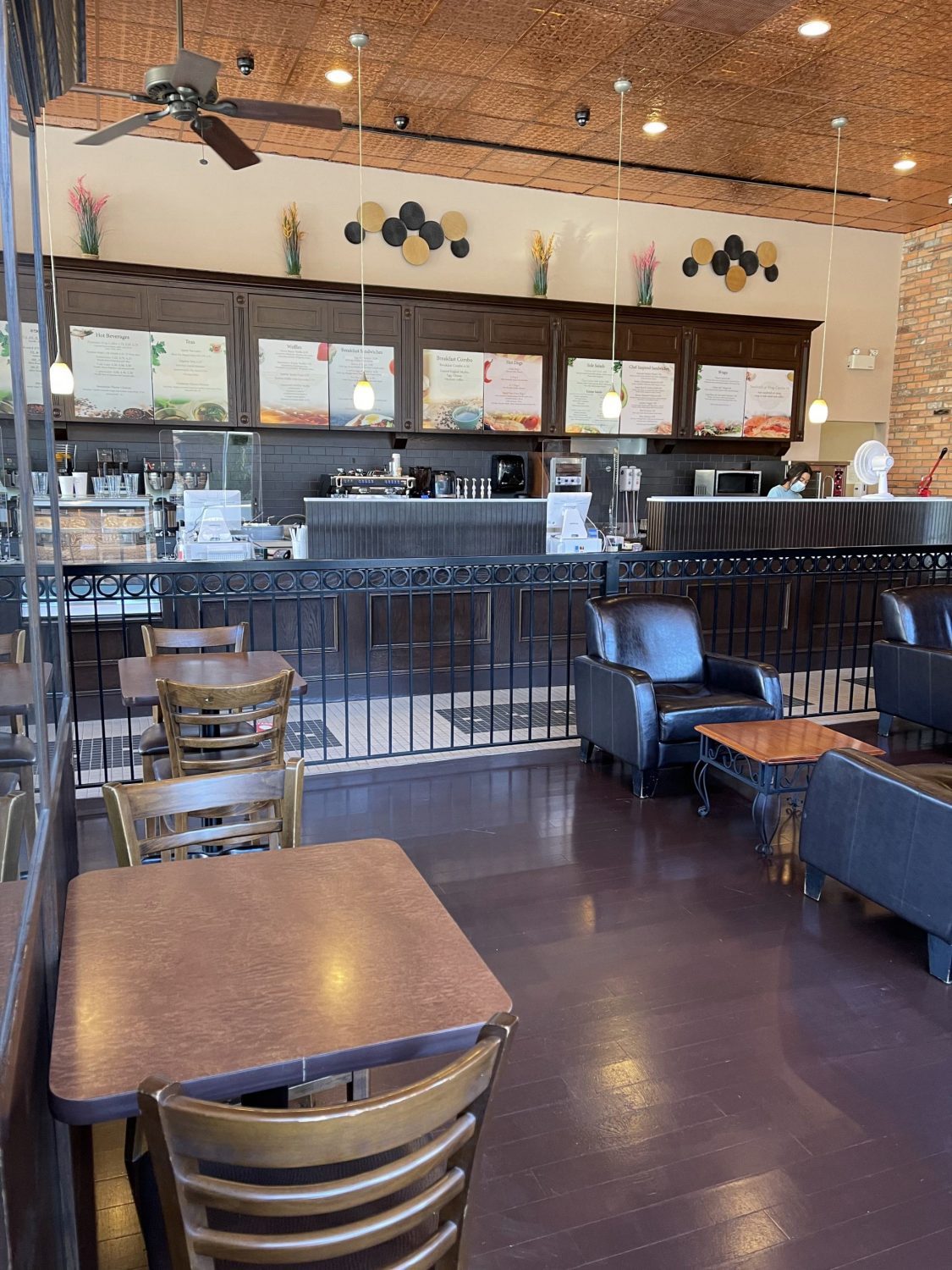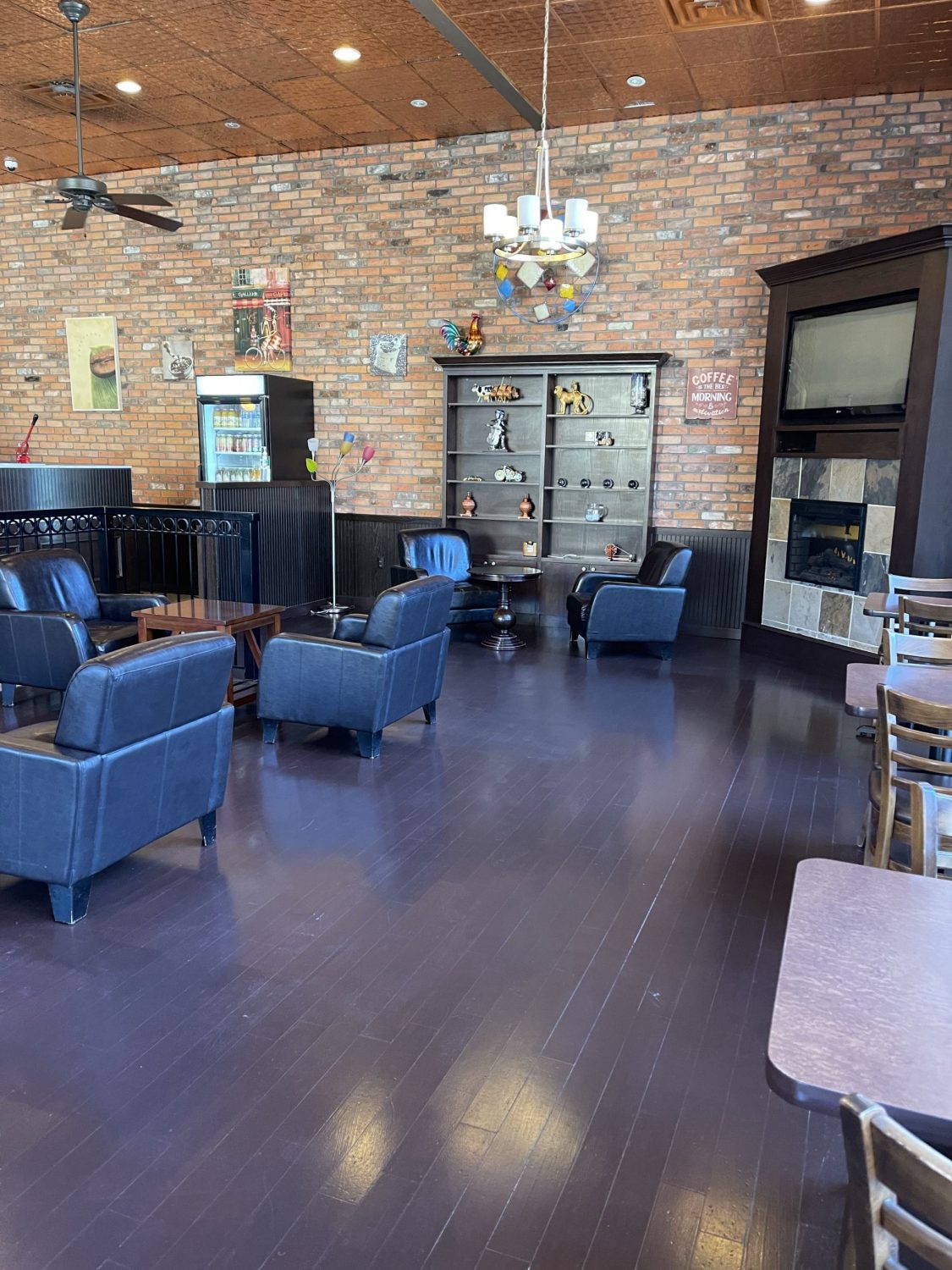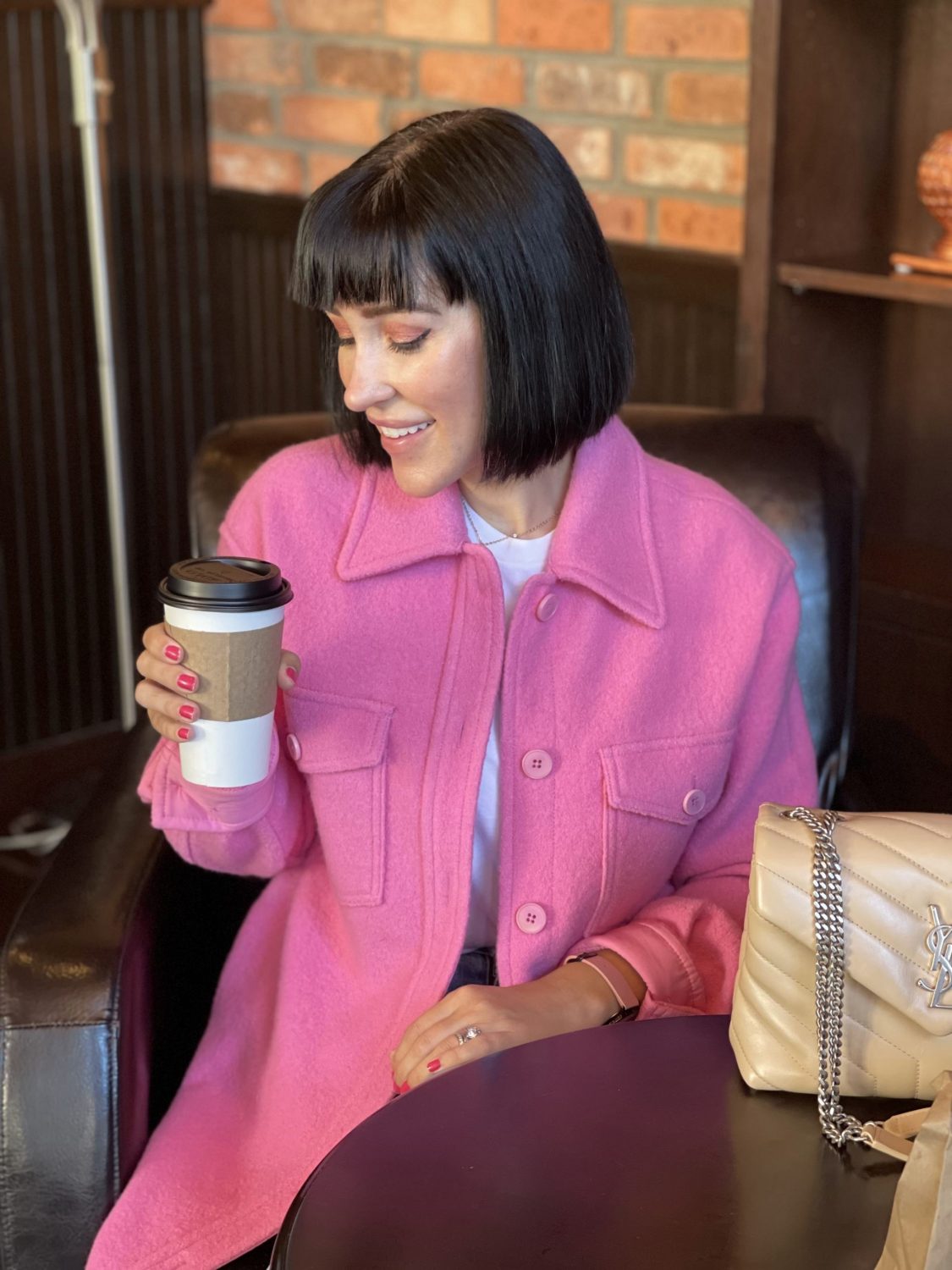 Looking for a sweet treat, head to Sweet C Cookies, a fantasy baked goods shop that's best known for their iconic cheesecake cookie cones. The brand has actually been voted best bakery, best cakes, best cookies, best desserts and best donuts in the Chatham Kent area, so you know it's going to be delicious. Not only does the shop smell incredible, but everything was also equally as yummy. Sadly, I couldn't enjoy it all, being gluten-free, that doesn't mean I didn't enjoy the fillings hehe.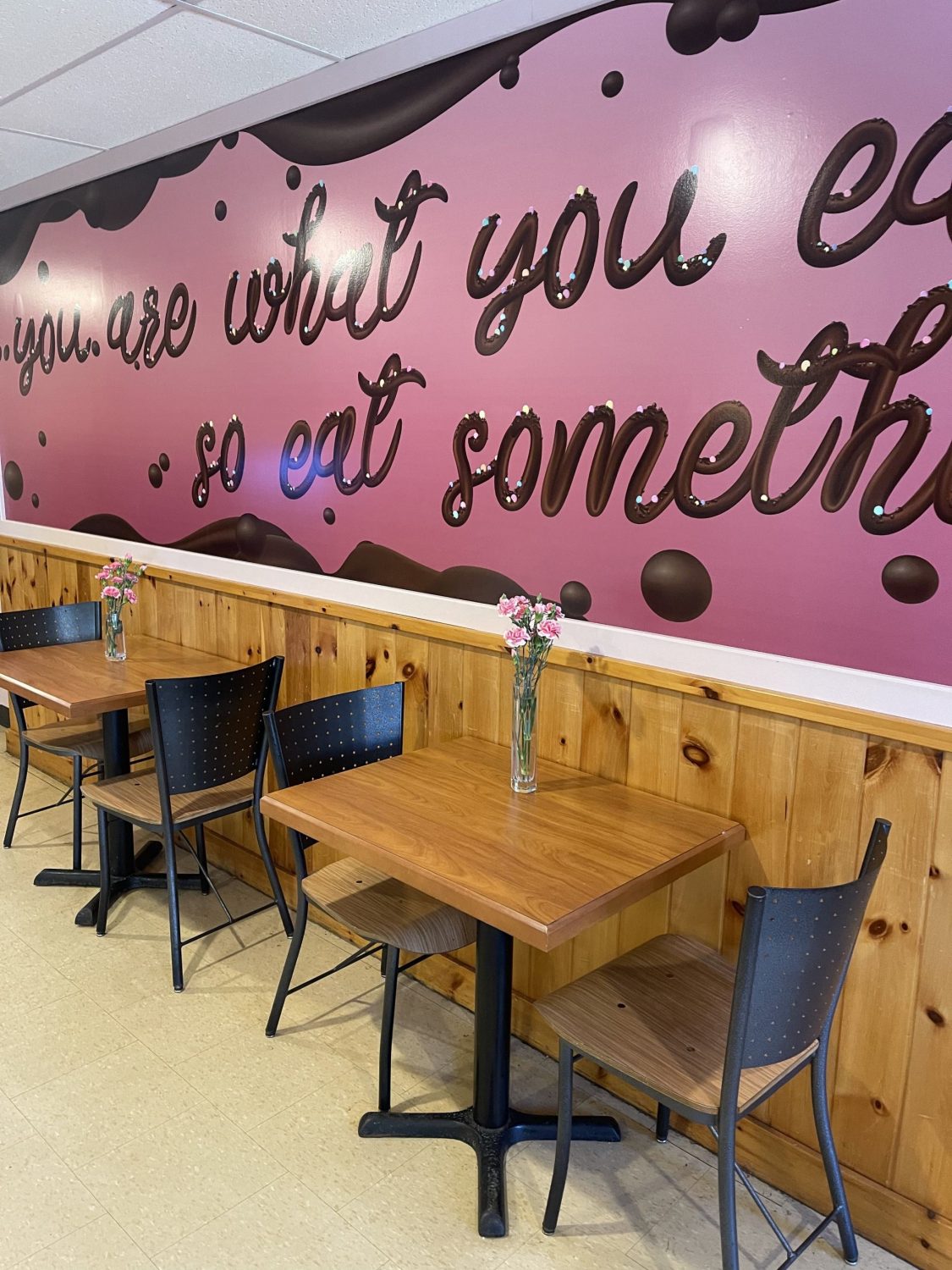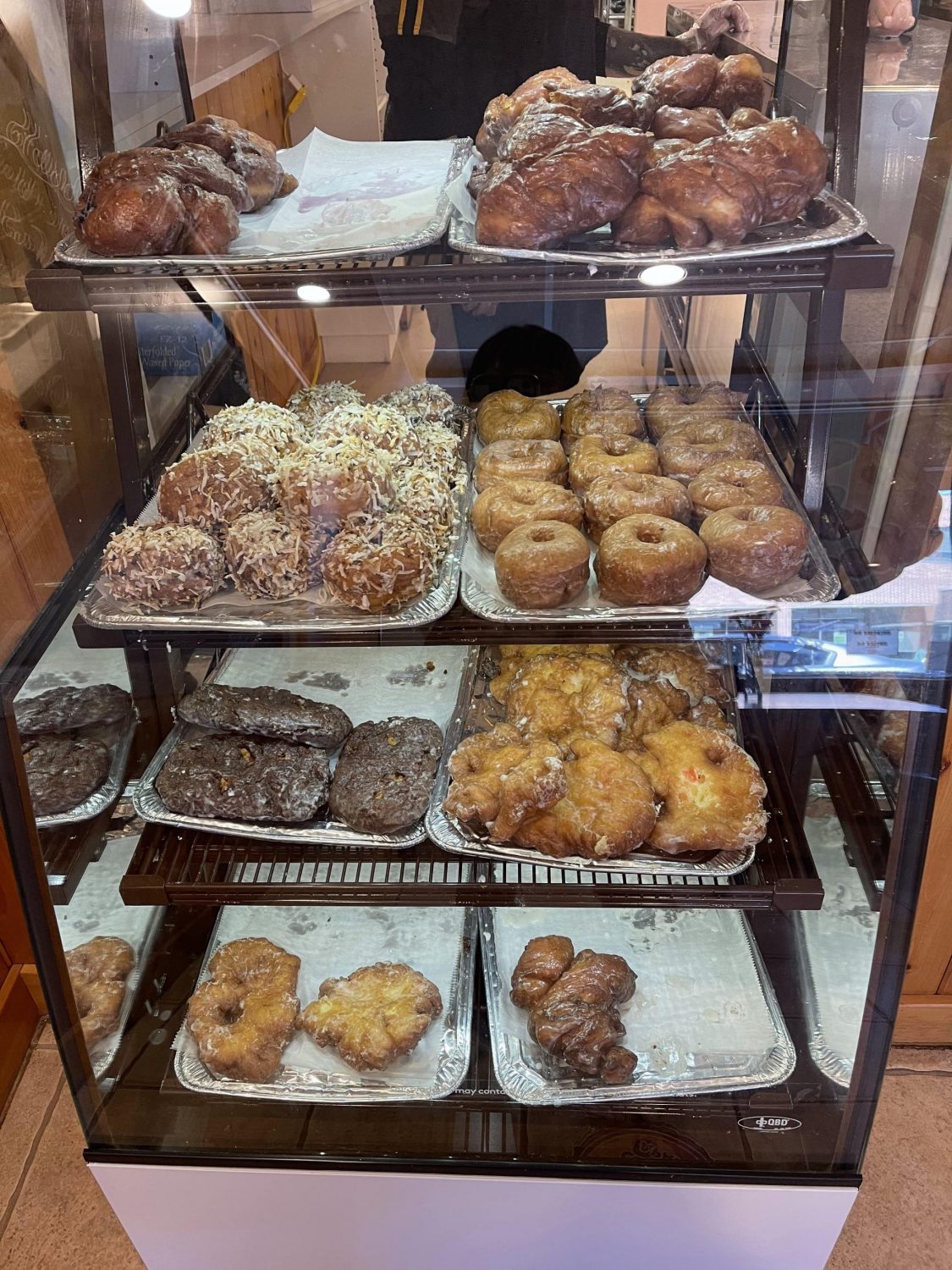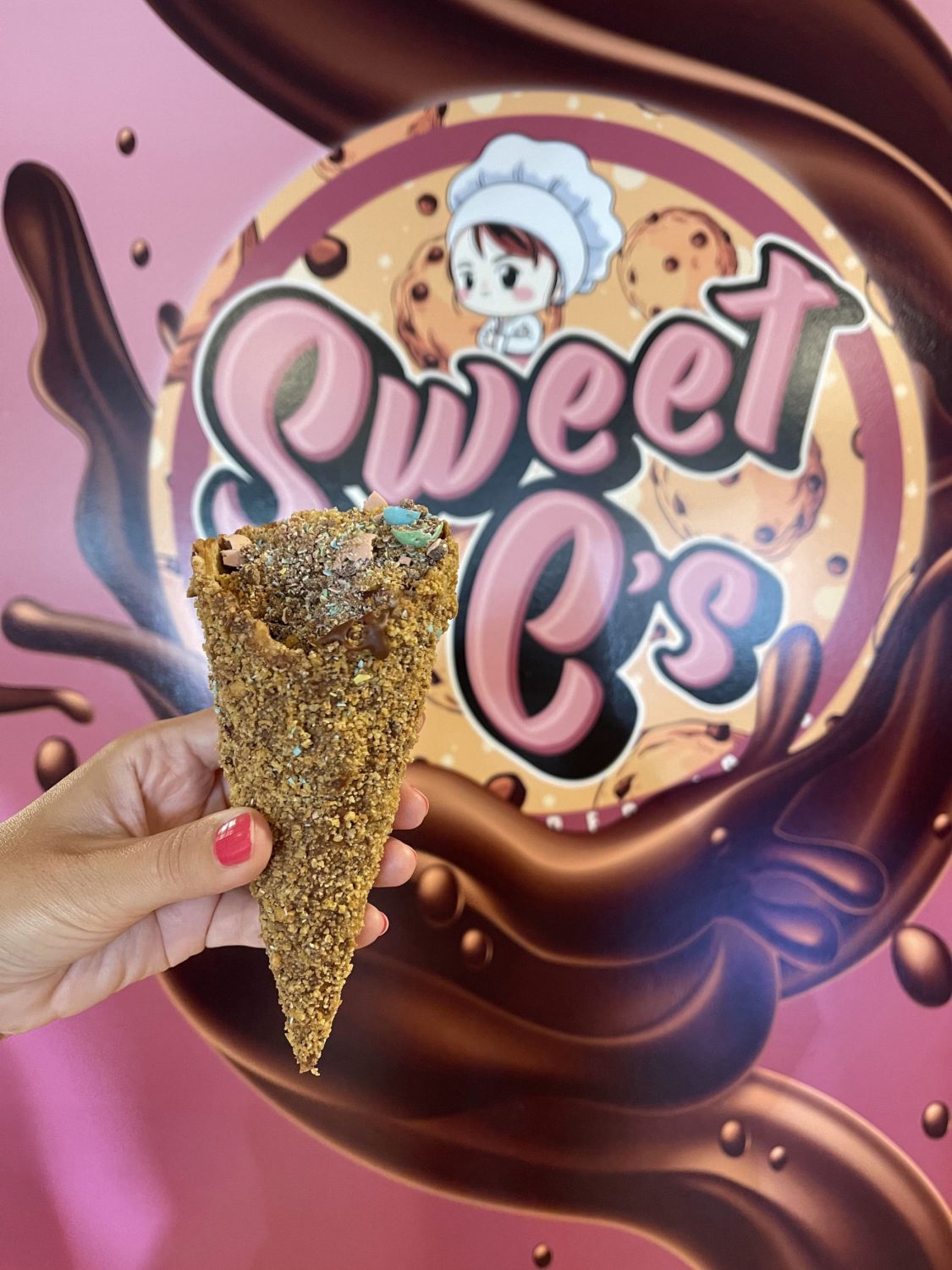 For dinner, highly suggest trying Mamma Maria's. This is a family-owned restaurant, that brings the romance of Italy to downtown Chatham. It offers the finest authentic Italian cuisine and let me just tell you, it's the best gluten-free pizza we've ever had. It was so good; we were actually a little worried it wasn't gluten-free and had to double check with our server to make sure. I can only imagine how delicious the original pizzas are.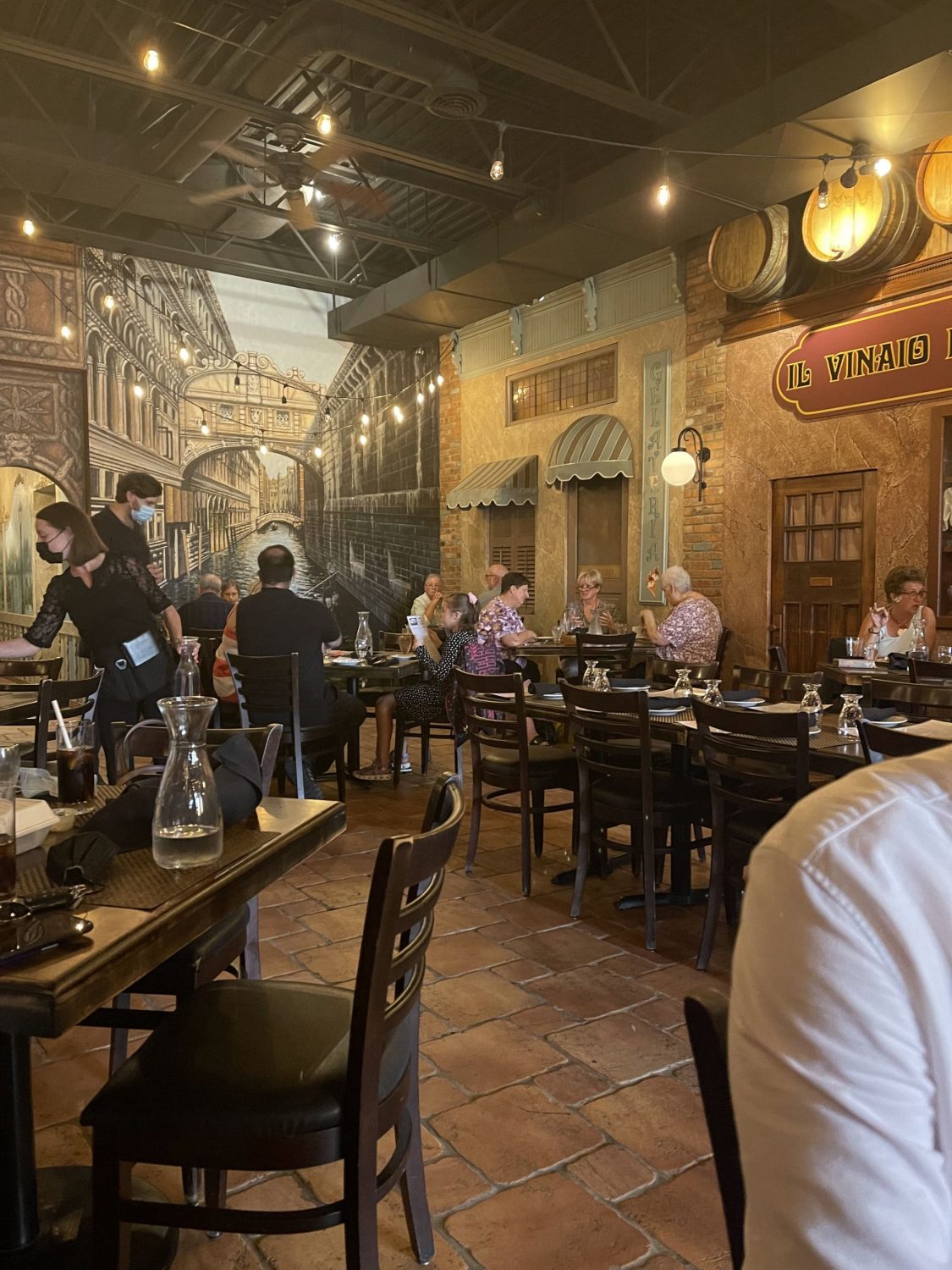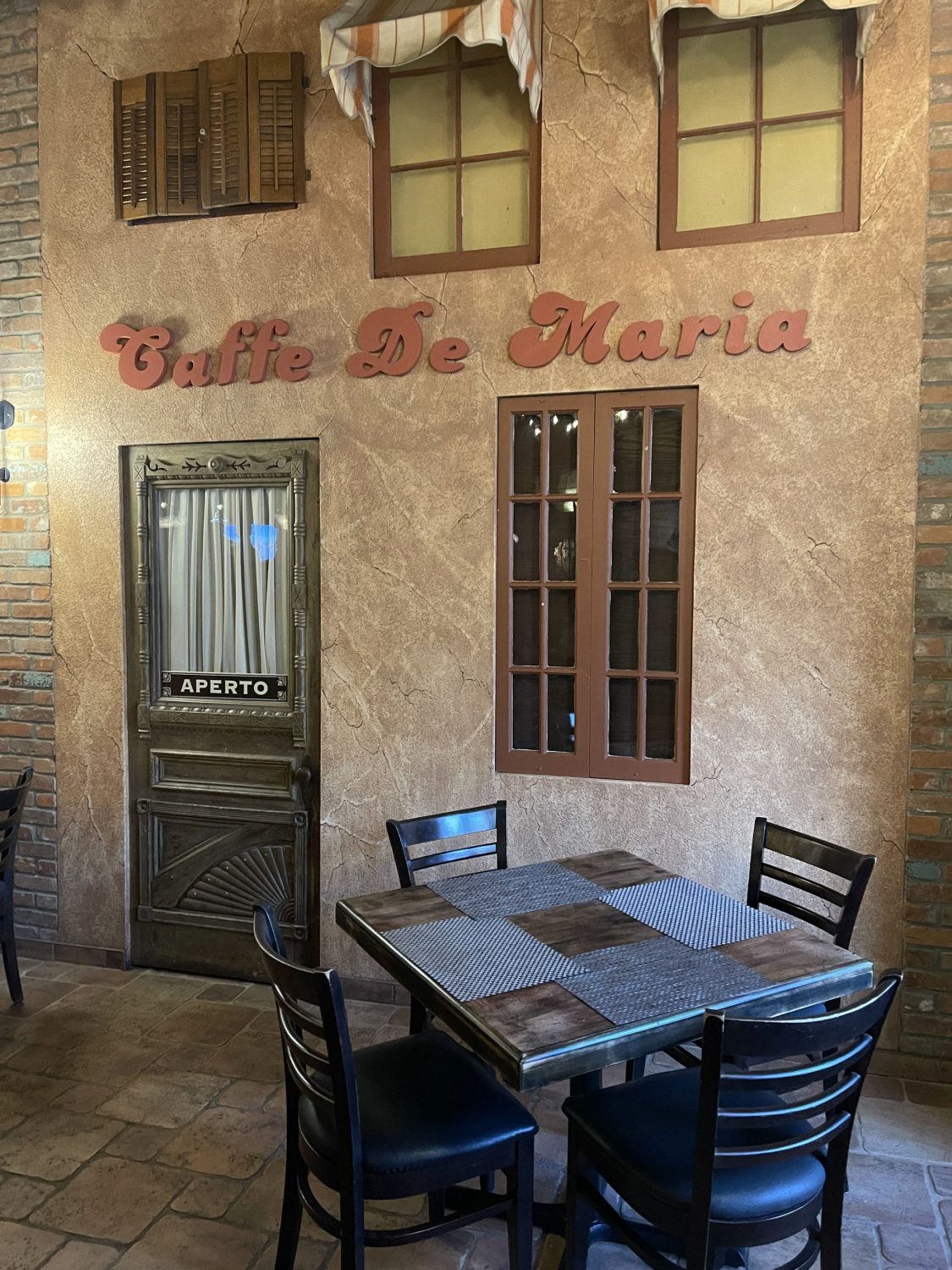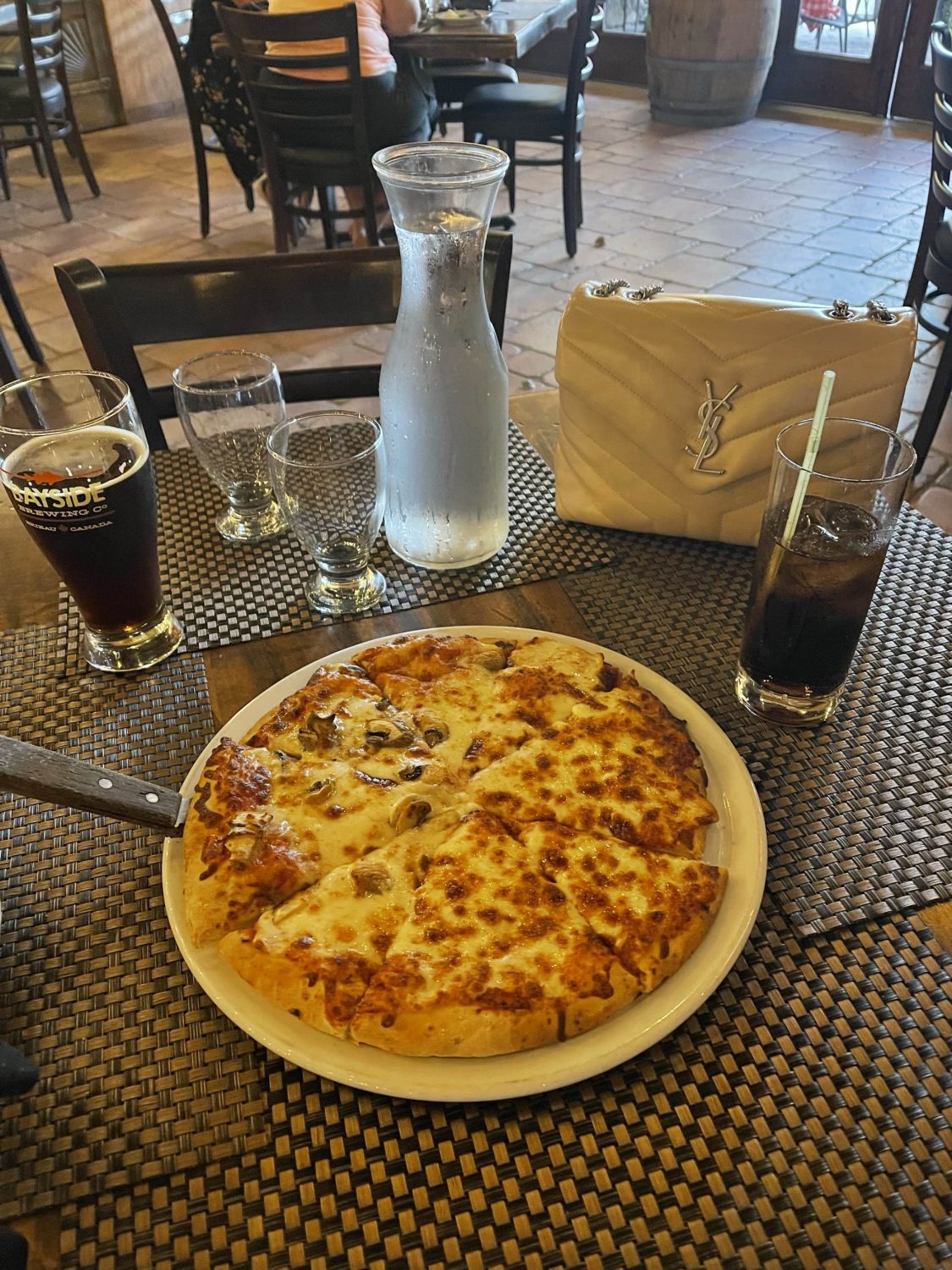 To end the evening, head across the street to the Capitol Theatre. This 1930's building is like taking a moment back in time, a time when life was simpler, and the décor was truly a work of art. We watched In The Heights, a musical about a bodega owner who is saving every penny in hopes of a better life.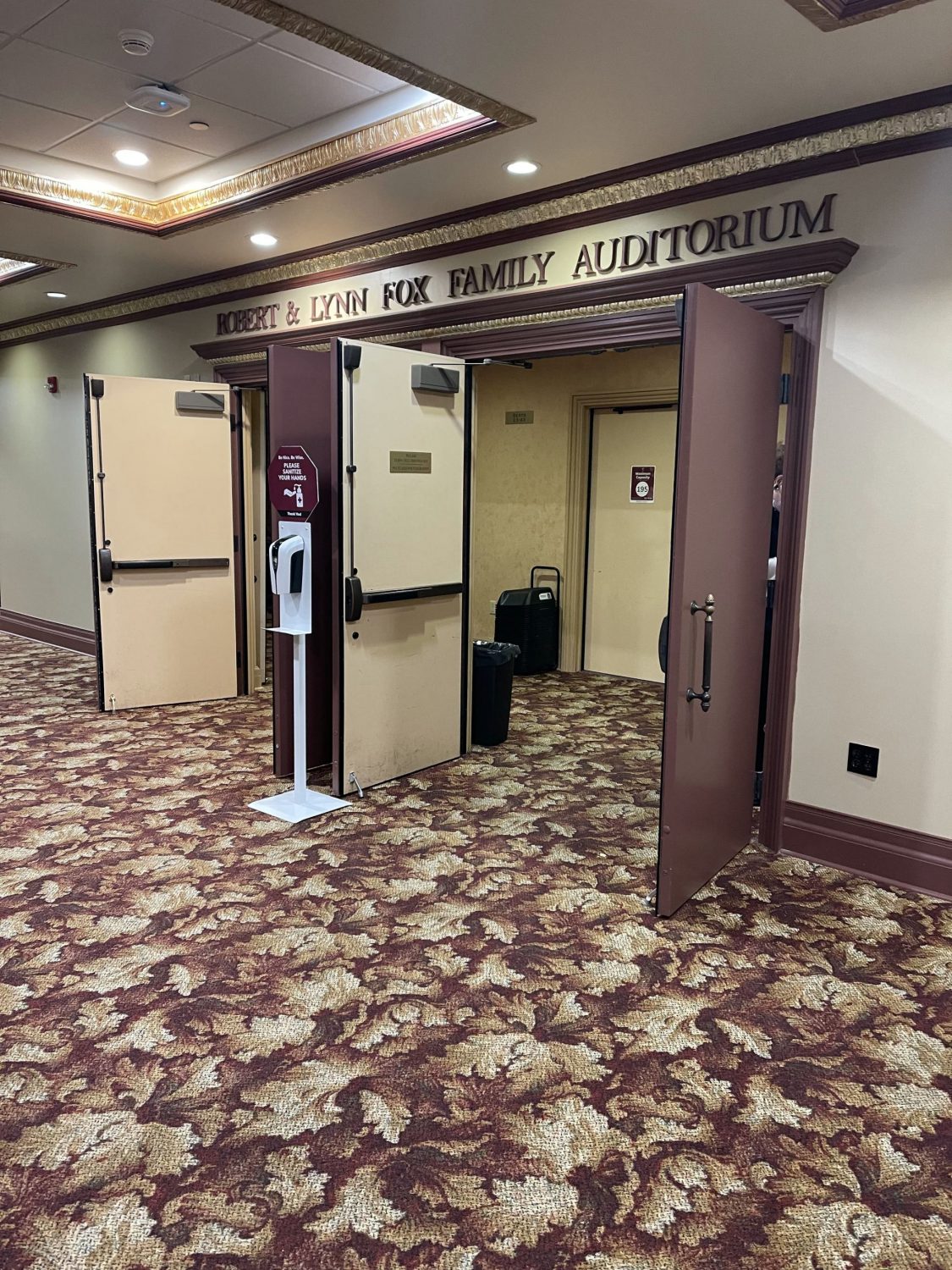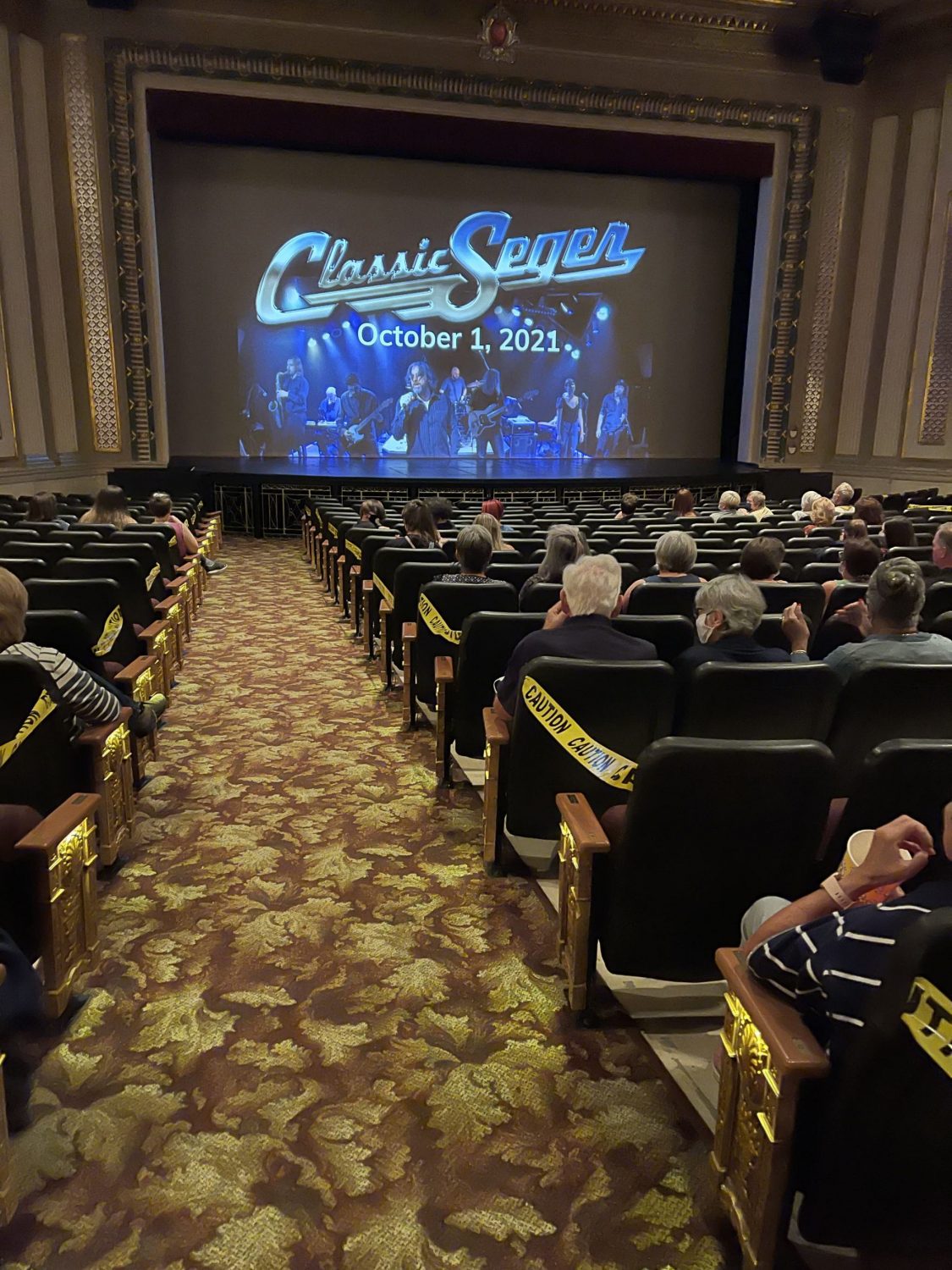 Be sure to spend a few hours shopping at one of the many local boutiques, gift shops and greenhouses during your visit. Birdies Nest is one of our personal faves, where they travel the world for you, bringing back unique and hidden gems from Mexico, Thailand, Bali and beyond.
Prem is brand-new to the city, right in the heart of downtown, a specialty boutique that is carefully curated for those fashion forward fashionistas looking for that one-of-a-king, incredibly trendy piece. They offer both classic and trendy items, from brands you love and trust. Tiffany, the shop owner, believes that shopping is a right, not a luxury, so she's there, every step of the way, ensuring you find pieces you truly love and adore to match your unique style. She will help you create outfits that leave you feeling more confident and beautiful.
Next up, a little antique and thrift shopping at New Life. This is the easiest and simplest way to go green. By choosing to buy second-hand, you'll not only find unique, vintage and one-of-a-kind pieces, you'll be helping to reduce waste and help the planet.
Glasshouse Garden, is a family-owned garden centre that you could honestly spent hours exploring. Although both the hubby and I don't have a green-thumb, we tend to kill everything in sight within a week or two, that doesn't mean we didn't leave without a few new house plants and cute plants for our home.
Finish your shopping adventures at Book Brothers, a second-hand bookstore that's been in business for over 10 years. I believe it to have the largest selection of used books in the area. Anything from history, romance and science, to religion, pets and food, the store offers it all. Unlike other used book stores, many of the books are in "like new" condition, but at a price you can't beat. We got to meet the owner, who was lovely, and takes pride in his shop. You can tell he has a real passion for books and even helped us find exactly what we were looking for.
If you're looking for a little relaxation and something unique and new to try, stop by Floating Therapy for a salt therapy session. The medical grade salt will blow out, and dust into the air, and then as you breathe that in, the salt will attach to mucus in your sinuses and lungs, drawing out any moisture and flush it from the body. This can help reduce inflammation in your lungs and help with your overall respiratory health and boost your immune system as well. We may have almost fallen asleep, it's so calming and relaxing. I can see this helping with stress and headaches, while increasing energy and a better sleep pattern.