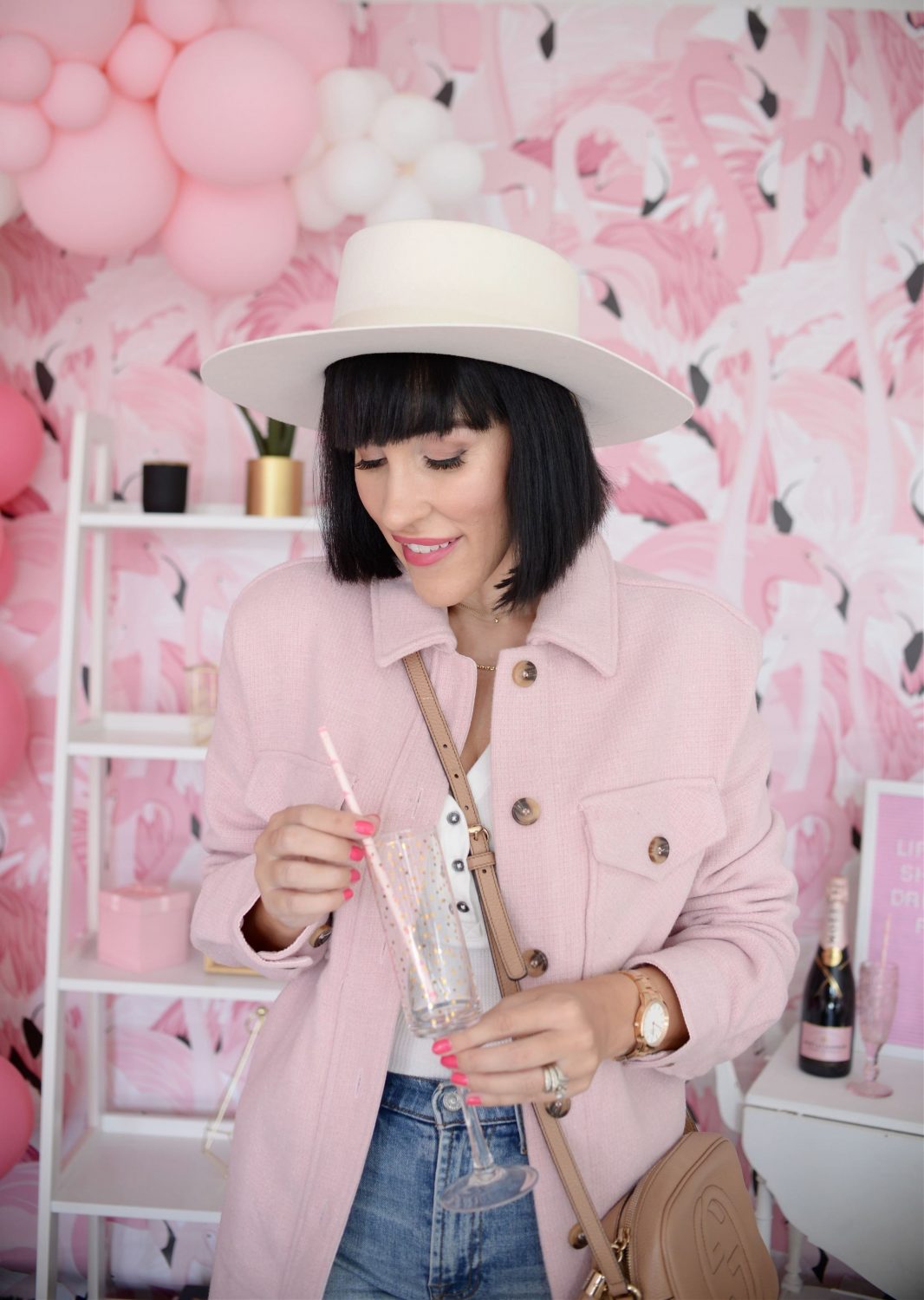 How to achieve a pink makeup look for Fall
I used to avoid pink eyeshadow like the plague. I was scared if I didn't apply it correctly, I'd look like I had pink eye. Adding a pop of colour to the lid, or the lips and checks, can instantly give the appearance of a fresh, healthy complexion.  Surprisingly, if applied correctly, pinks and peaches can be quite versatile. It's a look that we saw all summer, and it looks like it's going straight into fall. Whether you decided to show off your flawless skin with a bold dusty rose eye look, a lipstick shade to match your outfit, or a pop of pink on the cheeks, pink is making a huge statement for autumn and into the cooler months.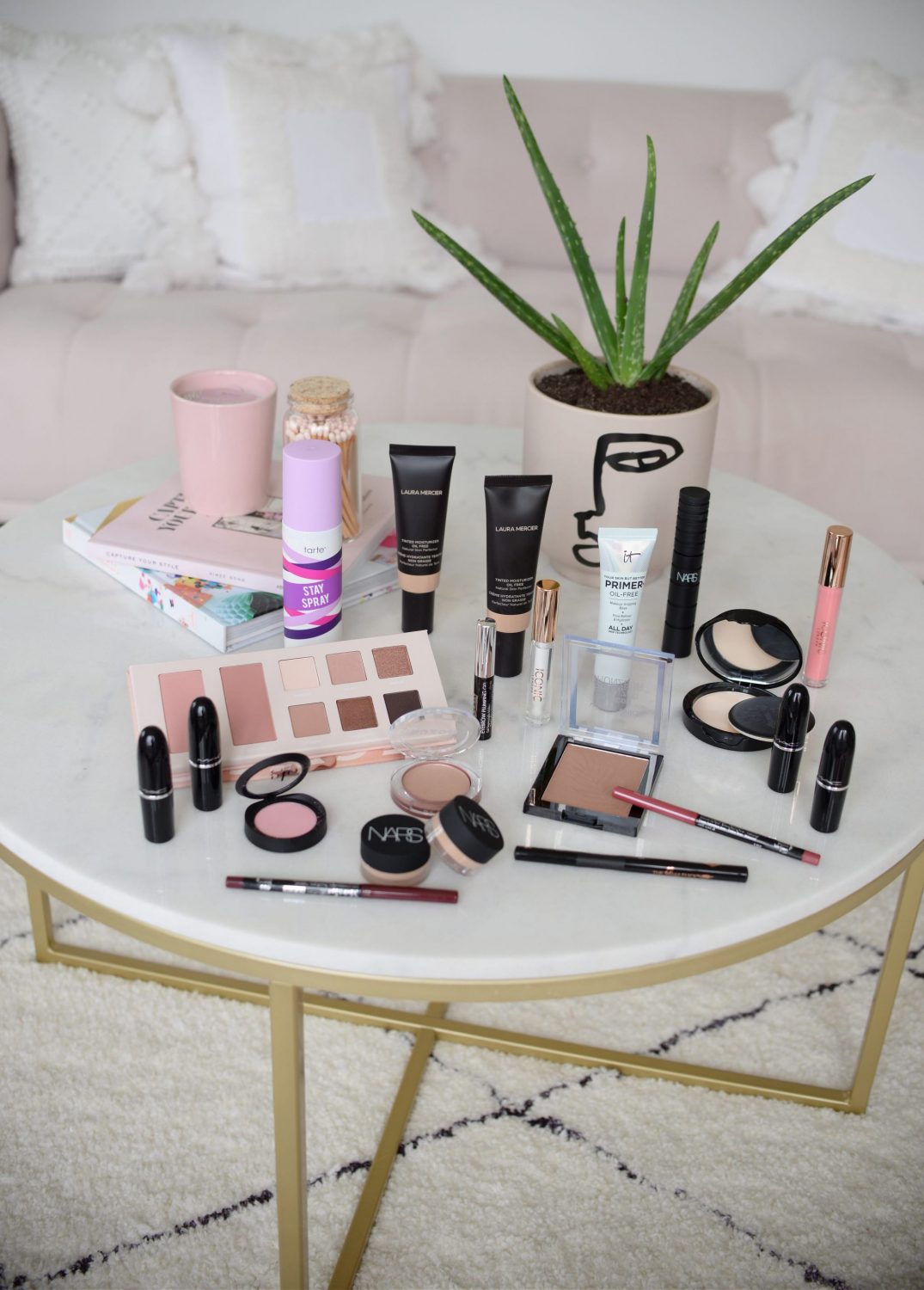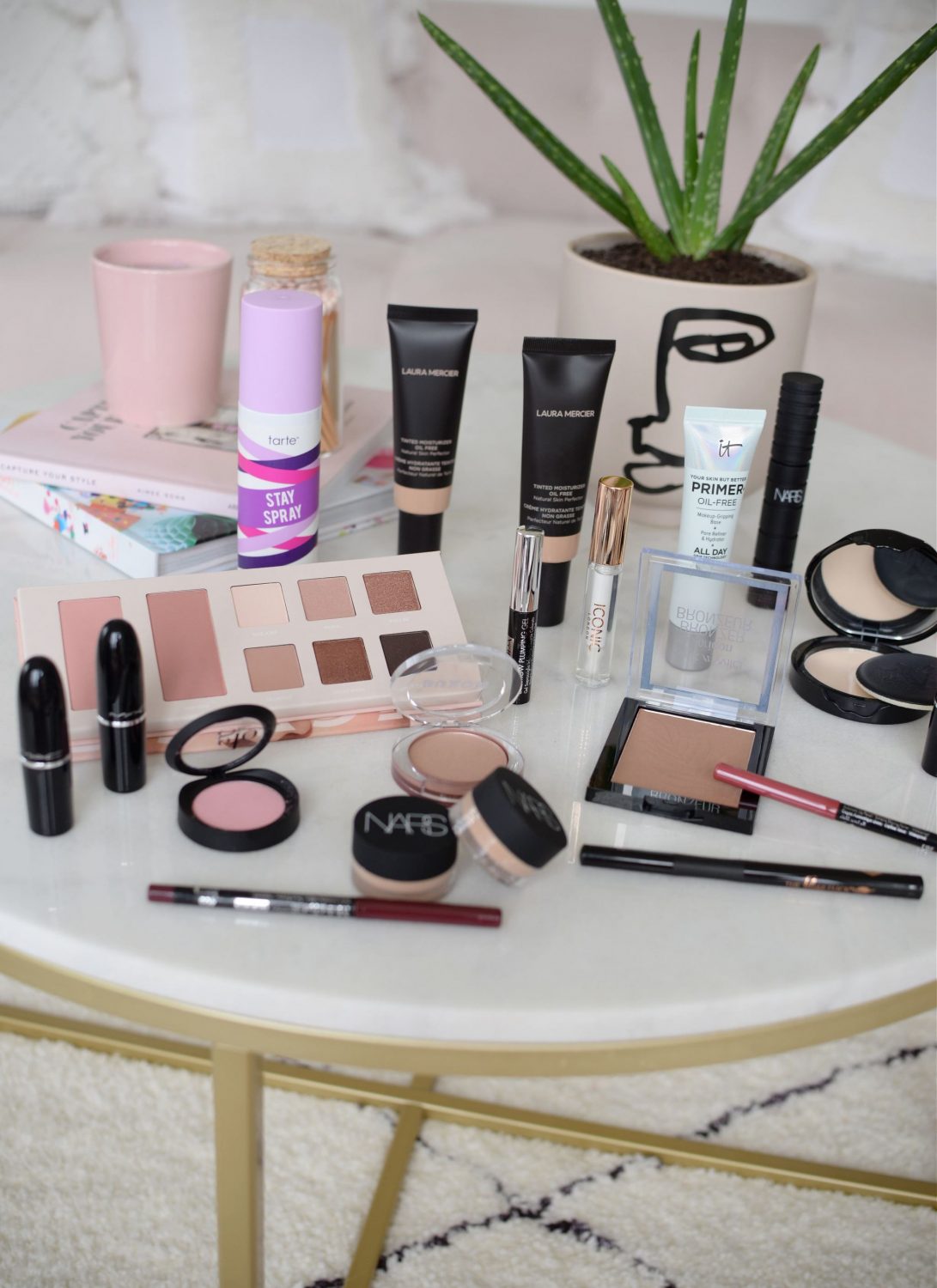 To help ensure my freshly cleansed and moisturized face is prepped for my makeup application, I've been reaching for the It Cosmetics Your Skin But Better Makeup Primer+. Not only does it help reactivate my skincare products, but it also gives my thirsty, dry skin a boost of hydration. It features a unique all day grip technology to really help your foundation adhere to the skin better, for an all day smooth, fresh finish. Although some may say prepping your skin for foundation is an unnecessary step in your makeup routine, there's no denying that this primer helps prolong the life of my foundation, tinted moisture or whatever I apply directly overtop. It retails for $52.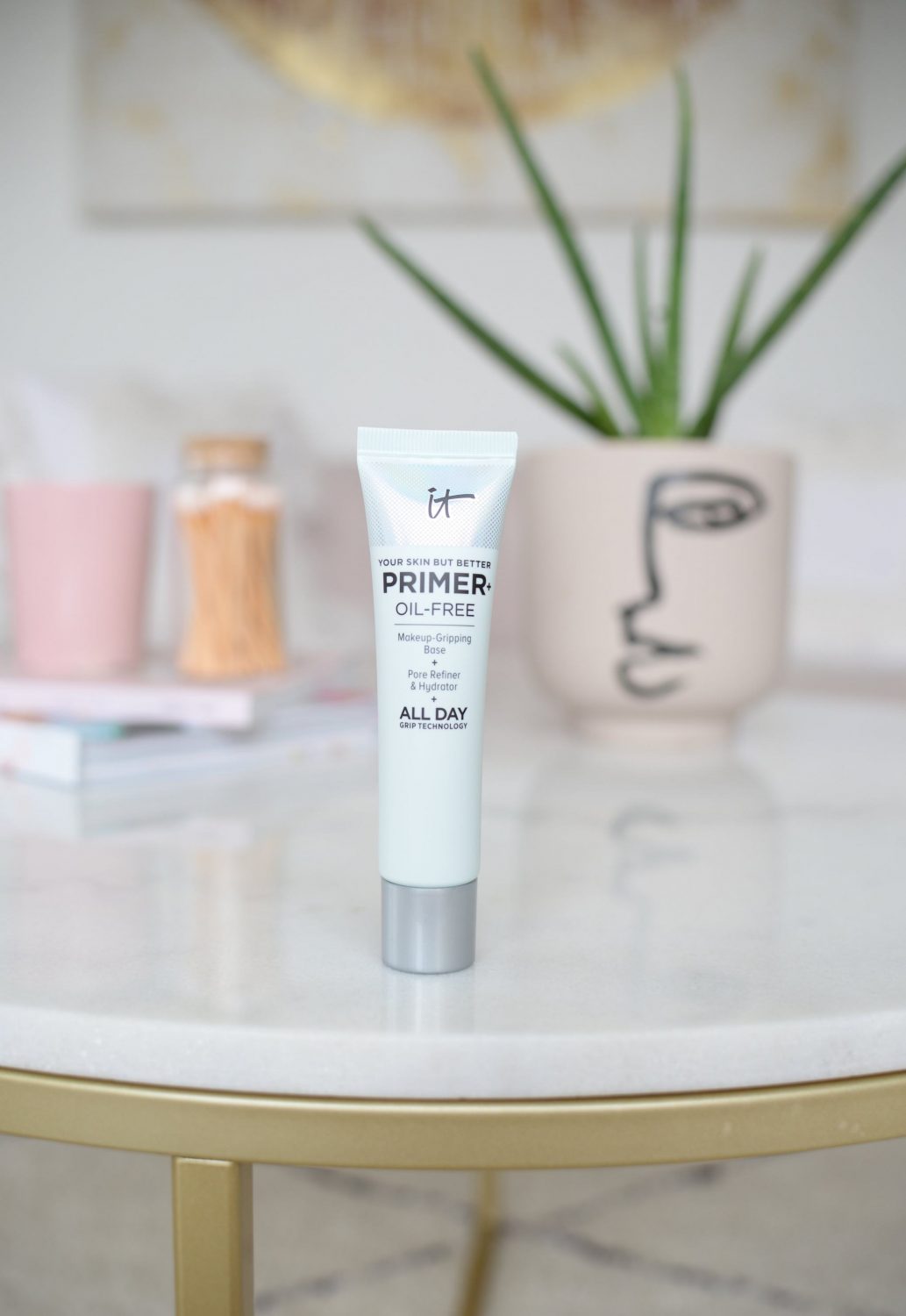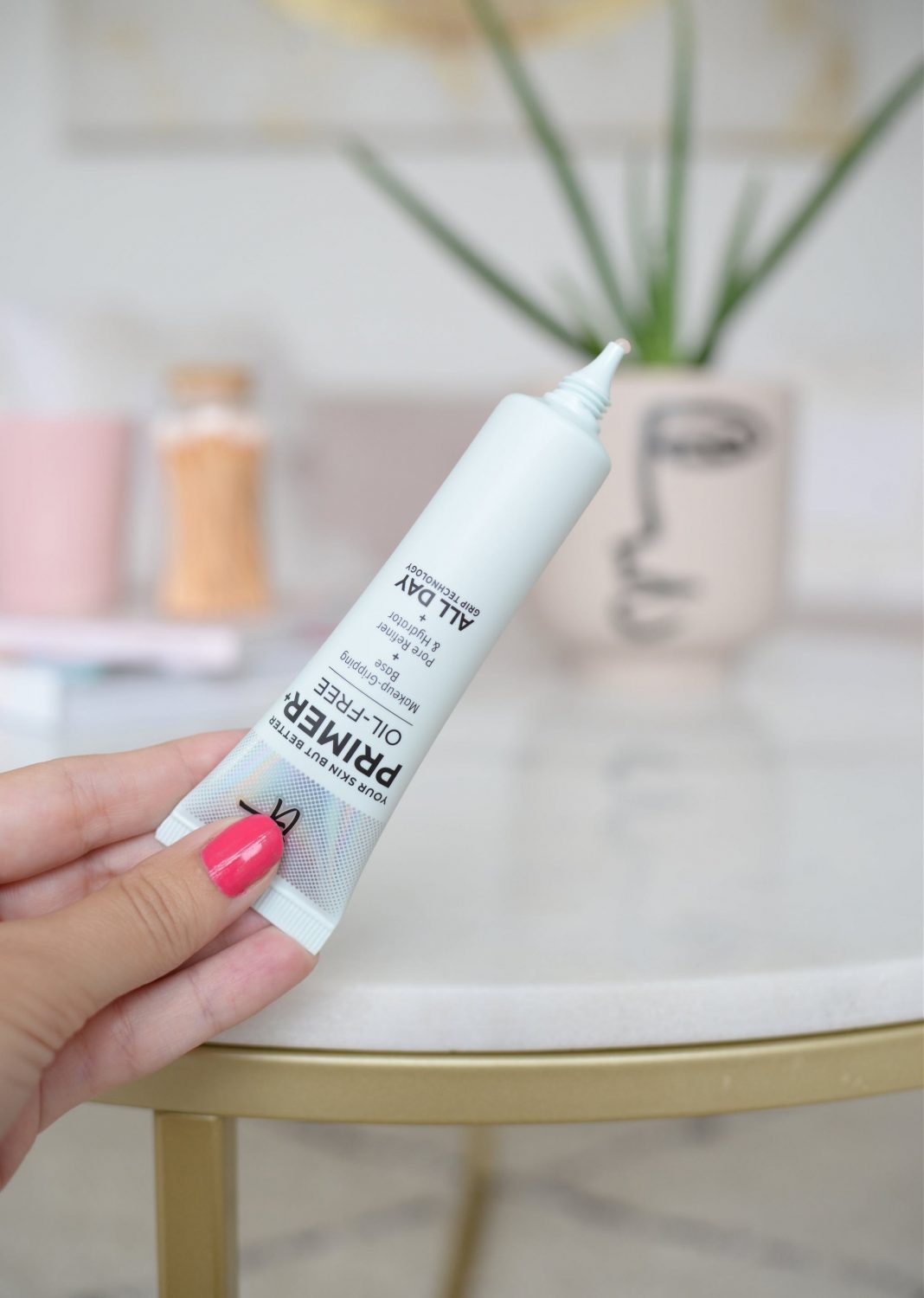 I don't have "perfect" skin, so I look for products that can help even out my complexion. I still love a full-coverage foundation, but for the past few months, I've been looking for something slightly lighter and with a more "natural" finish. The Laura Mercier Tinted Moisturizer Oil-Free provides a sheer hint of colour and coverage, that reduces redness, shine and minor imperfections. It helps to add a healthy dose of hydration while still managing to be completely matte. It immediately evens out my skintone, perfect for those no makeup days. I love that it offers a buildable coverage, taking it up to a medium coverage without looking cakey or dull. It retails for $59.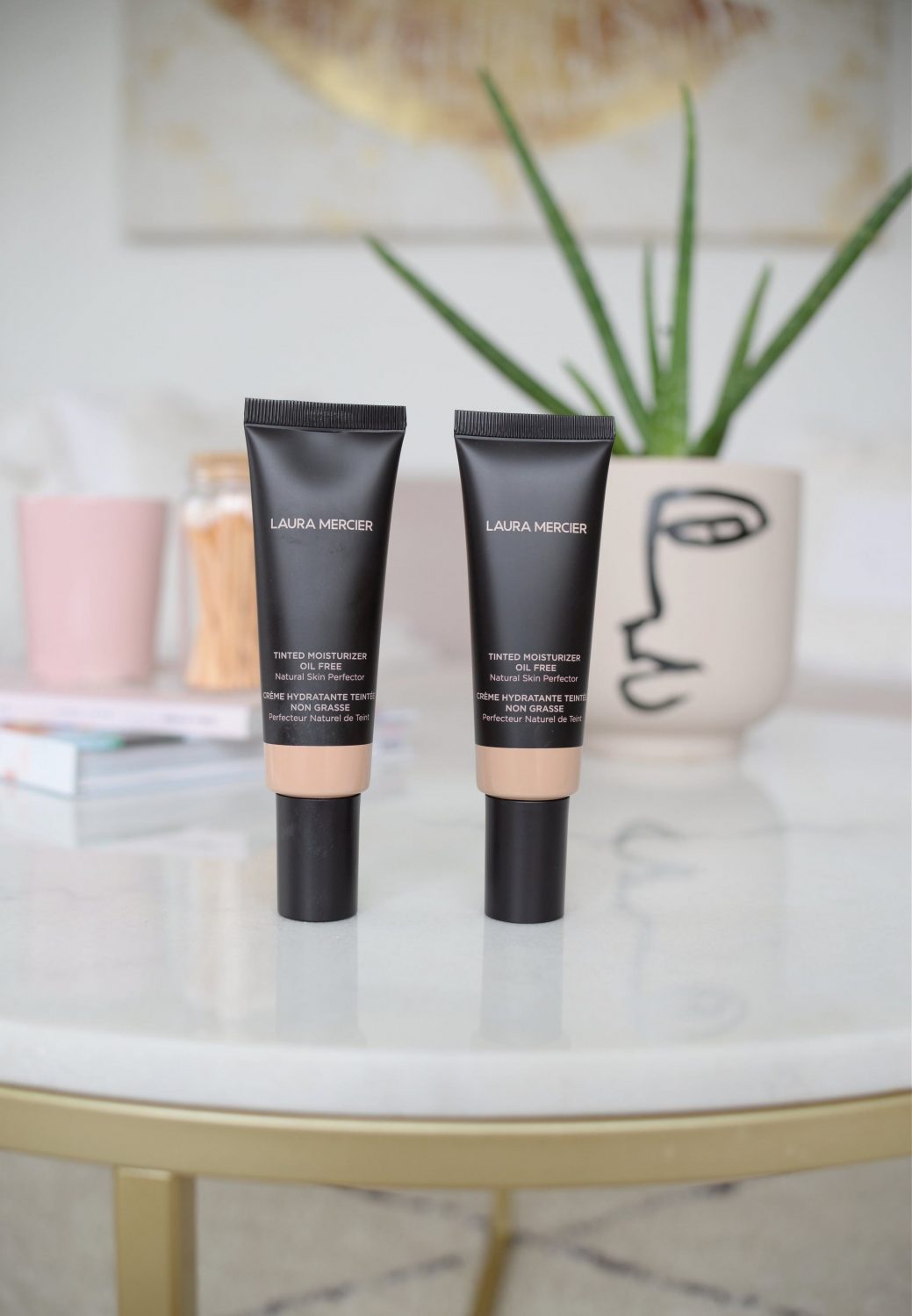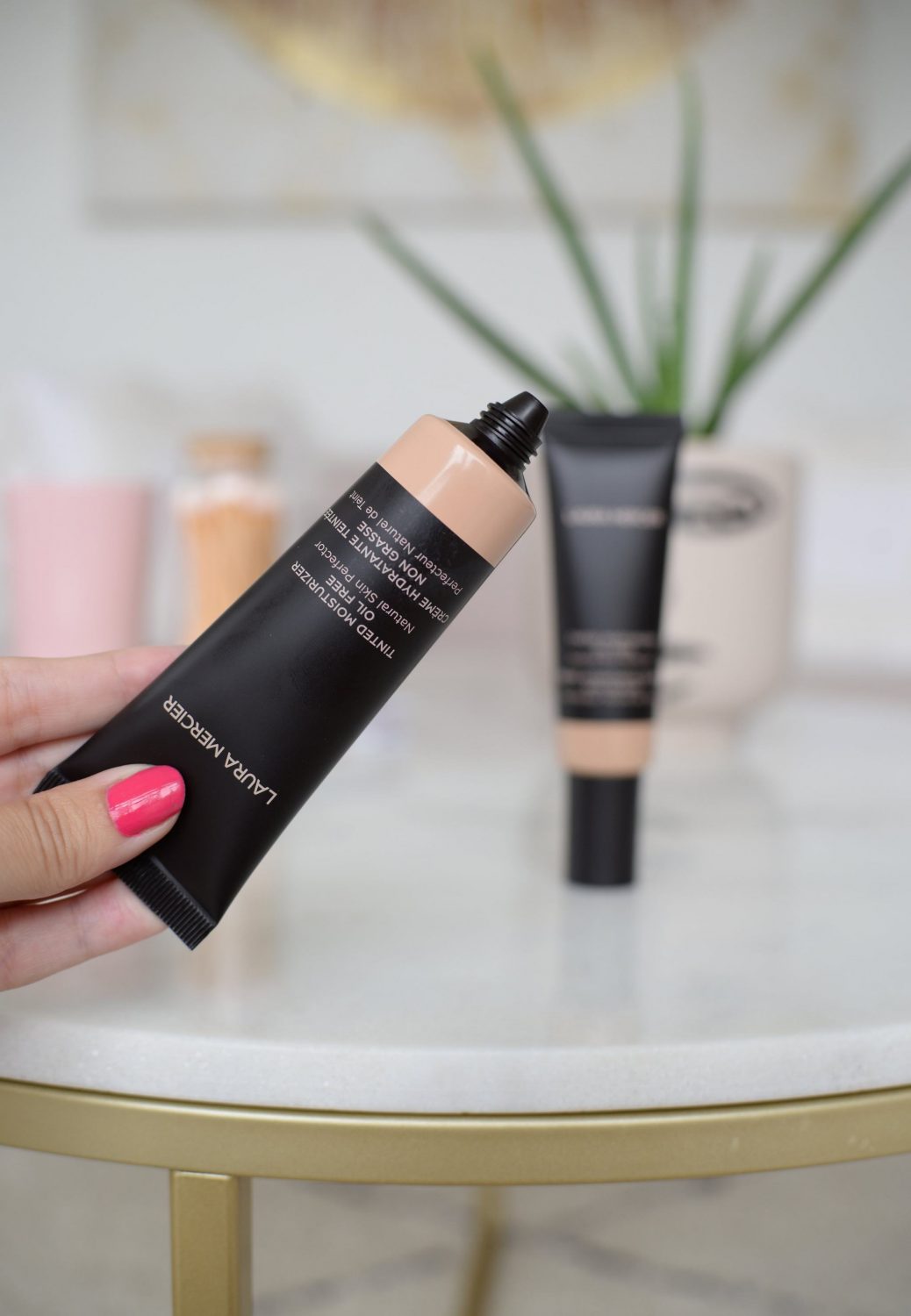 For concealer, it's been all about the Nars Soft Matte Complete Concealer. Nothing I was too interested in, considering I have dry skin, but it was surprisingly perfect for my dehydrated skin. I thought it was going to highlight my thirsty skin, accentuate and settling into my fine lines, but in fact, its rich and creamy texture almost melts into the skin, blurring imperfections and concealing redness. A little goes a long way, but once applied and set into the skin, it leaves a beautiful, soft, natural finish behind. It retails for $39.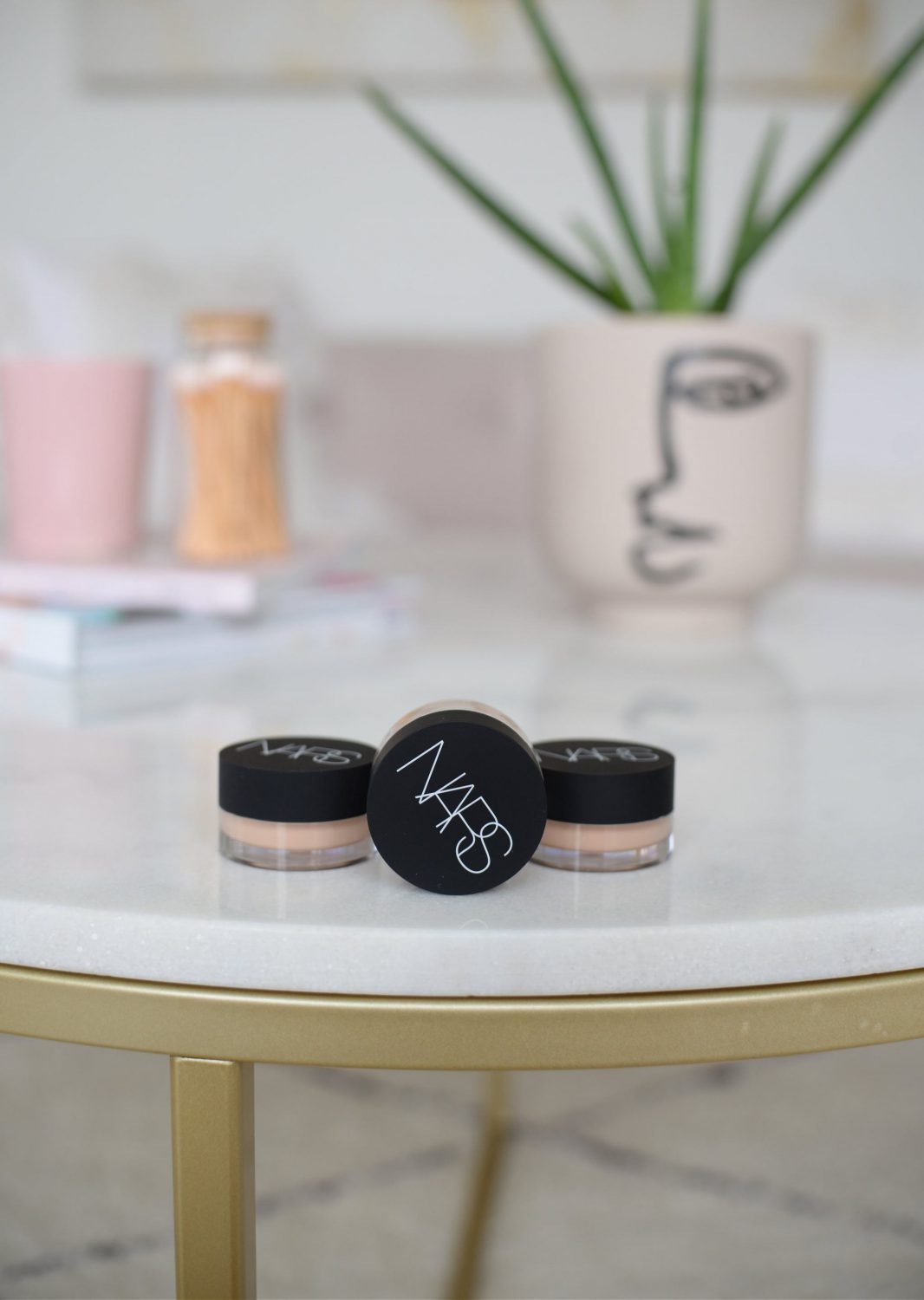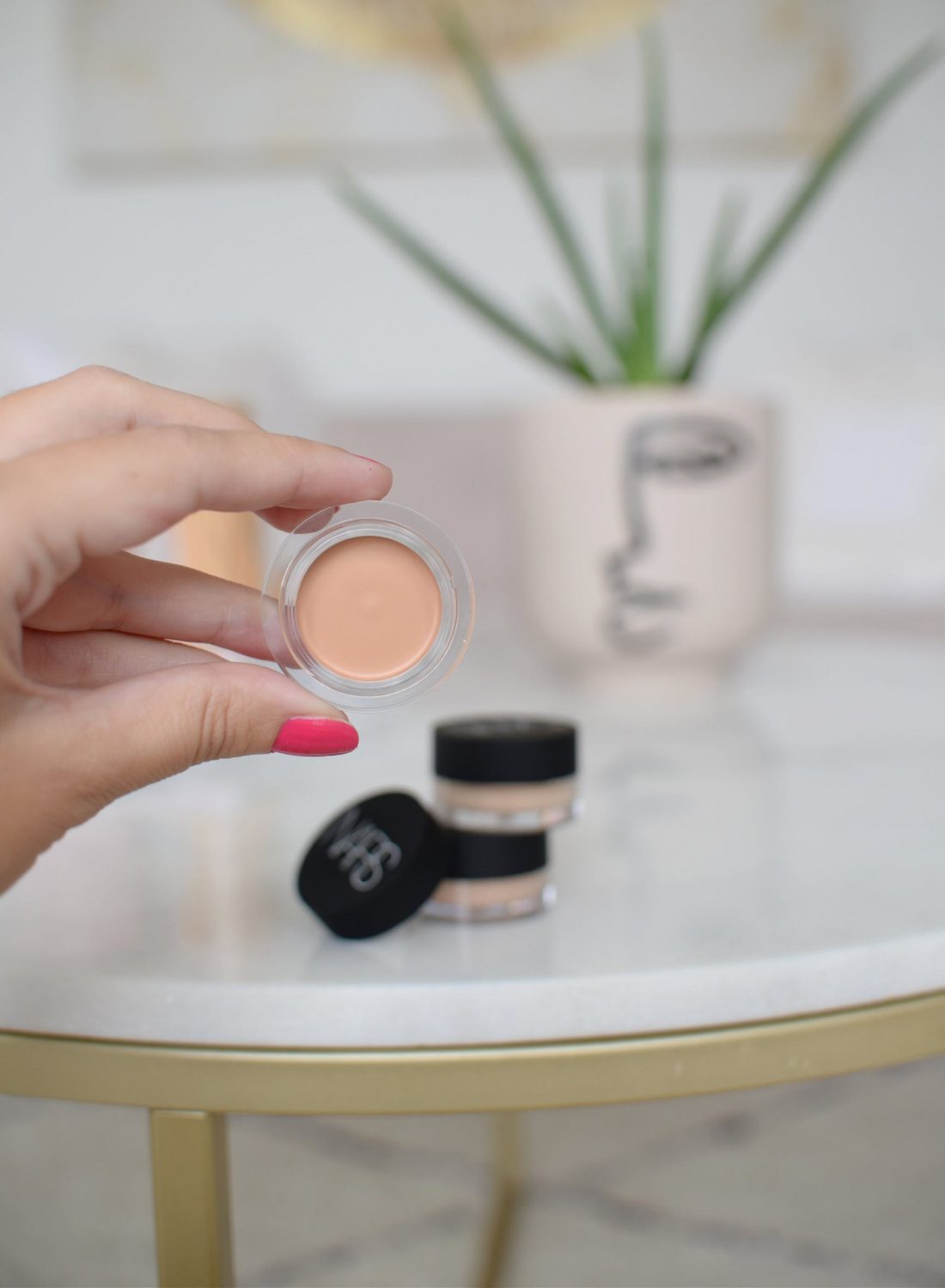 I don't use this often, but on those hot, humid days, when I couldn't control the sweat, the KVD Beauty Lock-It Blotting Powder. This incredibly lightweight, silky-smooth, almost translucent formula melts into the skin for a completely airbrush effect. Not only does it help create a seamless application process, it also helps to visibly blur the appearance of fine lines, enlarged pores and imperfections. It helps to create a second skin-like finish, while locking everything into place for maximum hold. It doubles as a blotting powder, meaning it can be applied throughout the day for touch-ups on the go. It manages to absorb excess oil, ensuring a beautifully matte finish without being overly drying. Effortlessly achieves a soft-focus, almost blurring effect for the last step in your flawless makeup look. It retails for $41.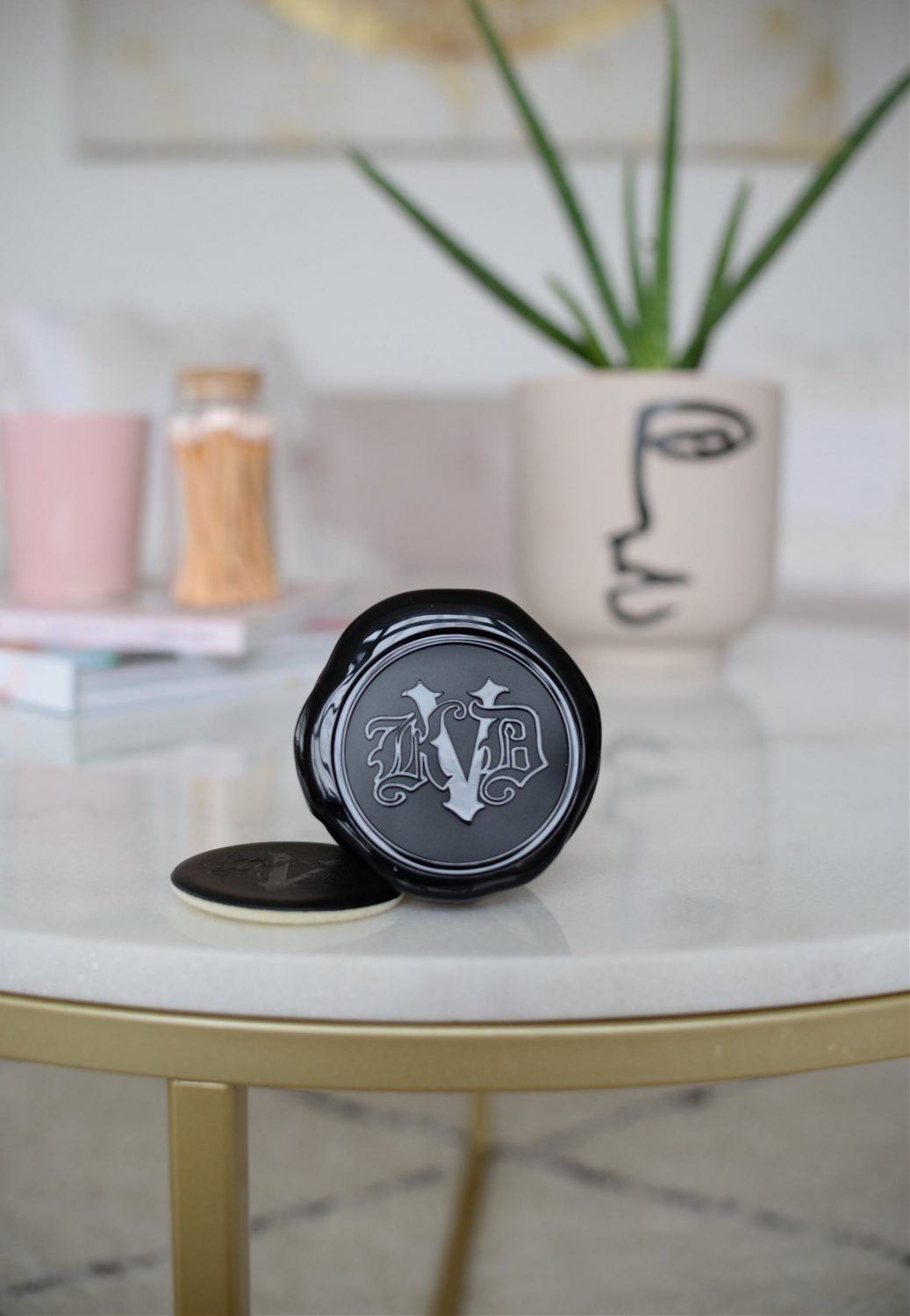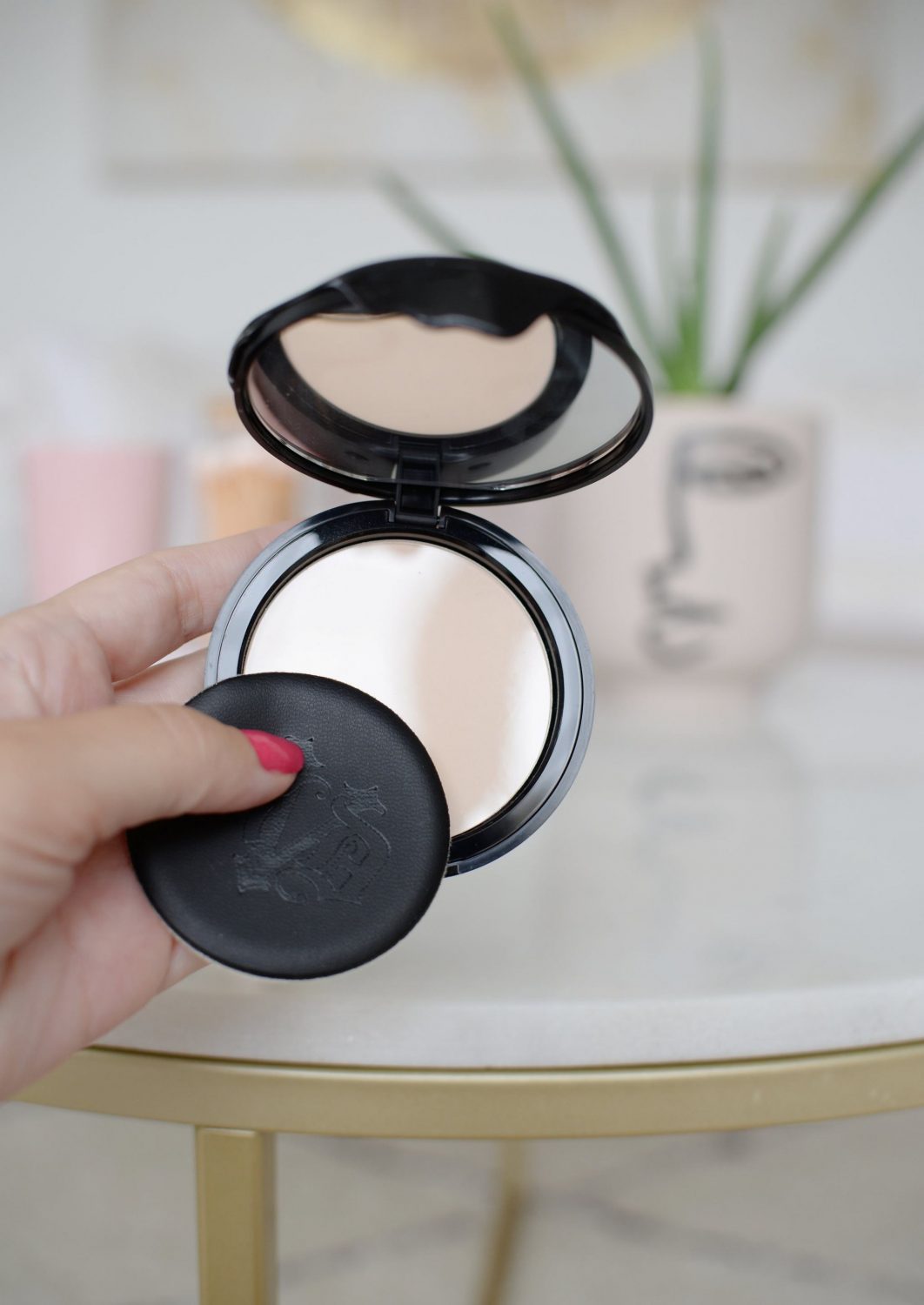 There's no denying our makeup breaks down throughout the day. A setting spray can help with all of this. The tarte Shape Tape Stay Spray Setting Spray has the ability to extend the wear time of your makeup with only a few squirts. It can be applied immediately after your makeup to help prolong it, or even mid-day when you need a little pick-me-up. It helps to keep your makeup locked in place all day and night without the use of cakey powder or touch-ups. Its lightweight, transparent formula creates a protective shield on the skin to also help protect against external factors like temperature change and harsh sunlight. I love that it helps provide a smoother, softer finish, along with ensuring my makeup stays fresh and vibrant all day. It retails for $30.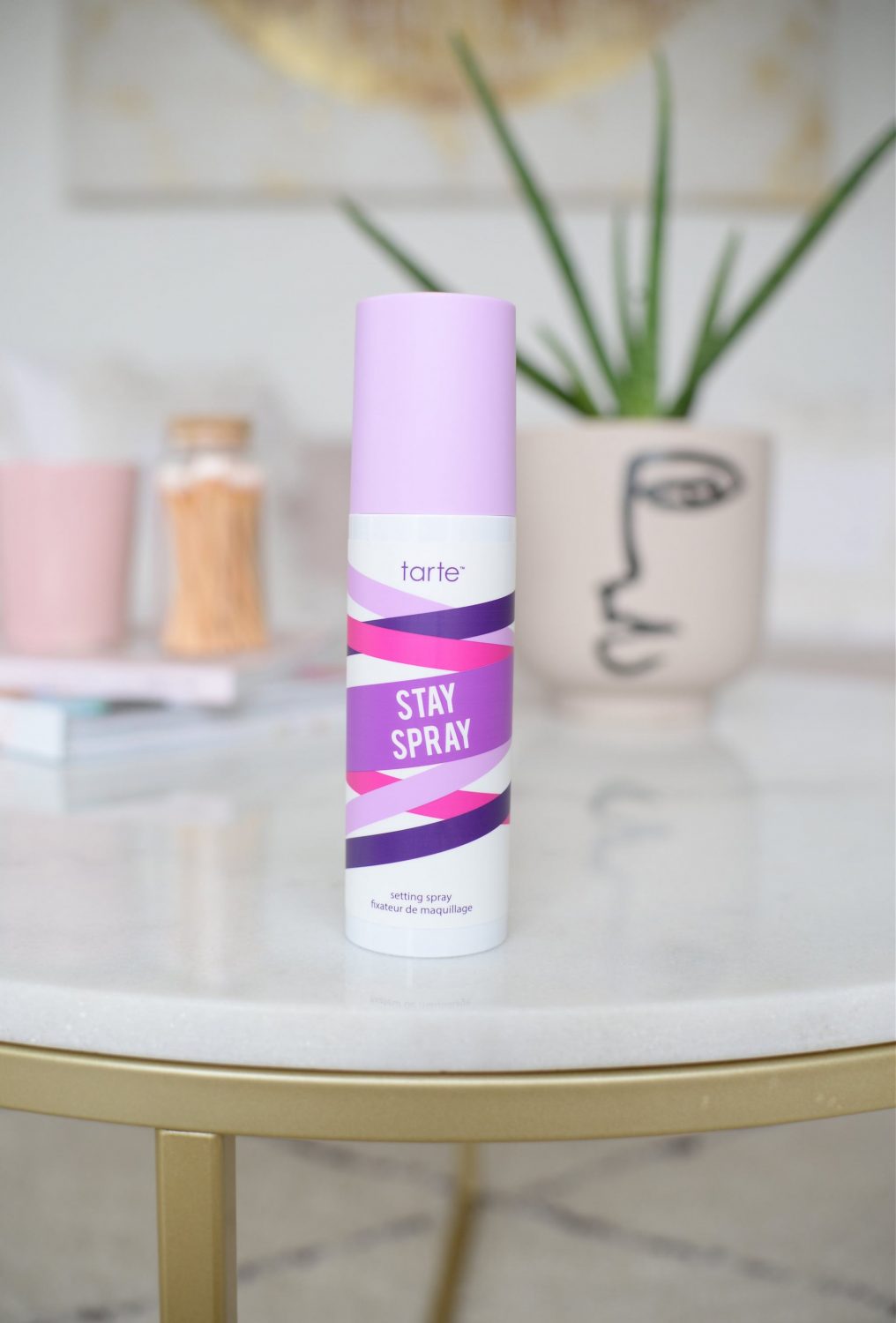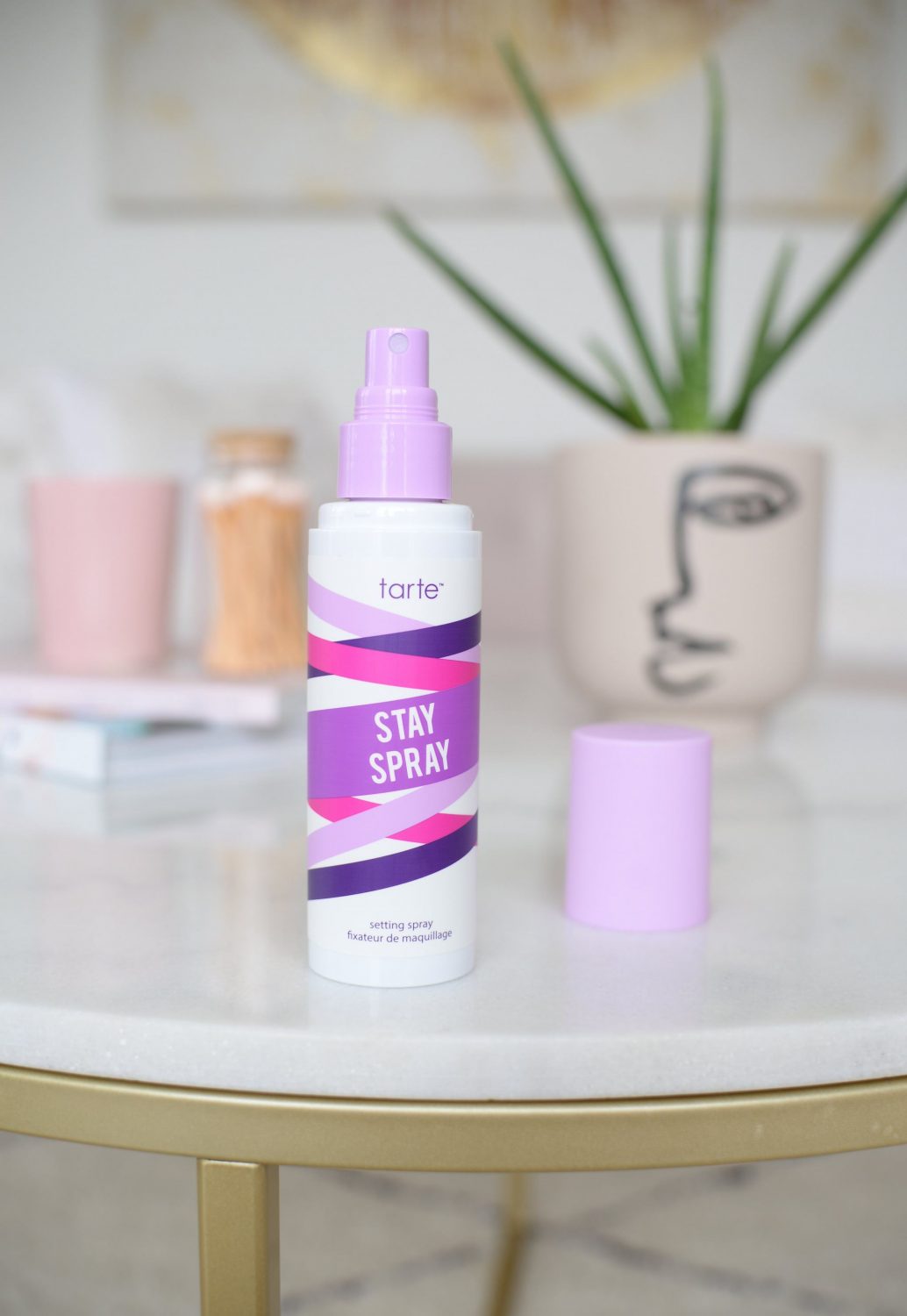 I good bronzer is the easiest way to add dimension and depth to your look. The Wet & Wild ColorIcon Bronzer in Sunset Striptease will help you will help sculpt, slim and add depth to your skin. Its silky-smooth, intensely pigmented texture is not only buildable, but blends into the skin like a dream. A few swipes of this satin-y shade and your skin will be looking like J-Lo. It creates a second-skin like finish on the skin, never looking muddy or orange. You can instantly achieve that sun-kissed glow, while still looking incredibly natural. As the cooler months approach, we're all going to be looking for ways to add a little warmth and life back into our complexions.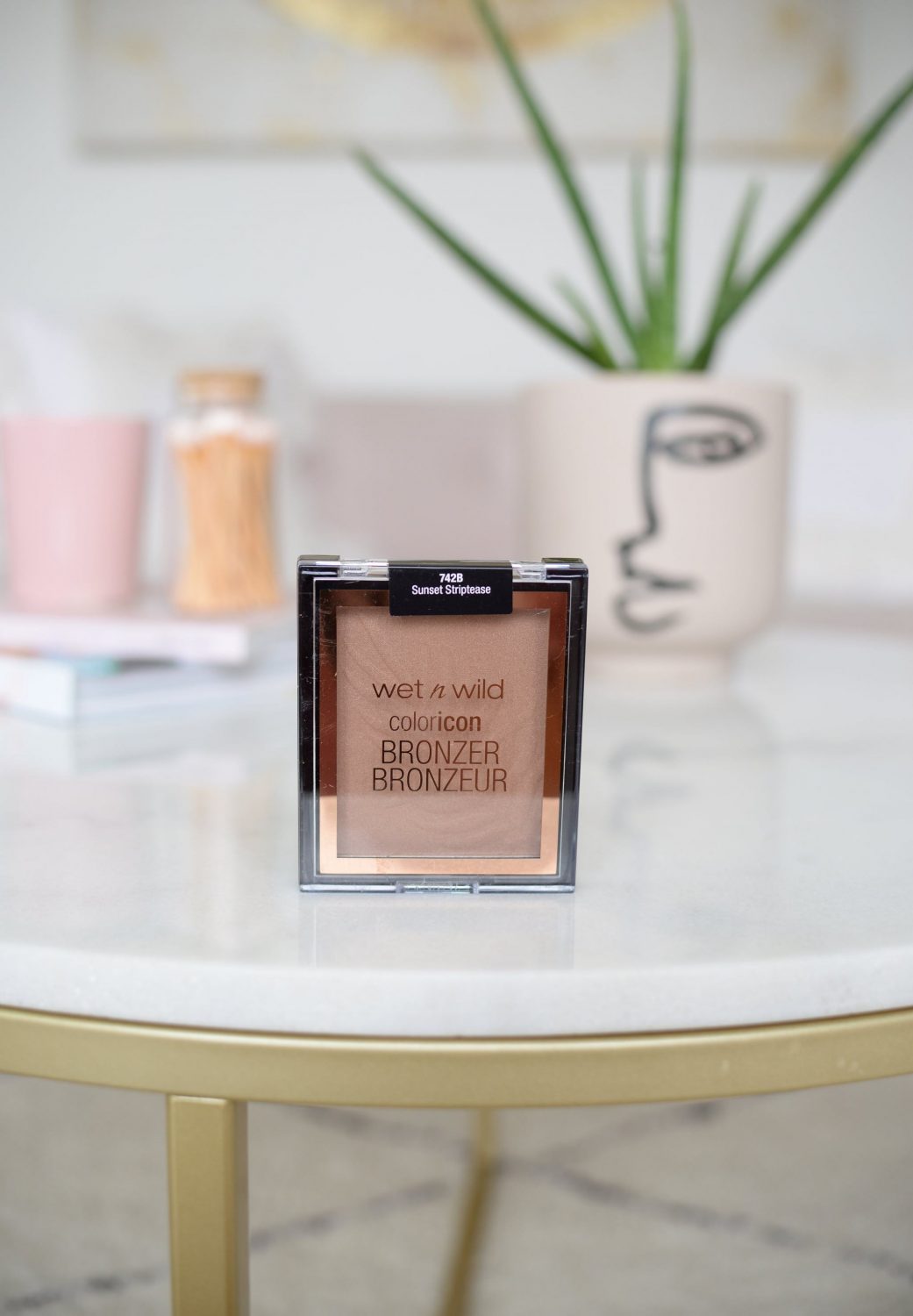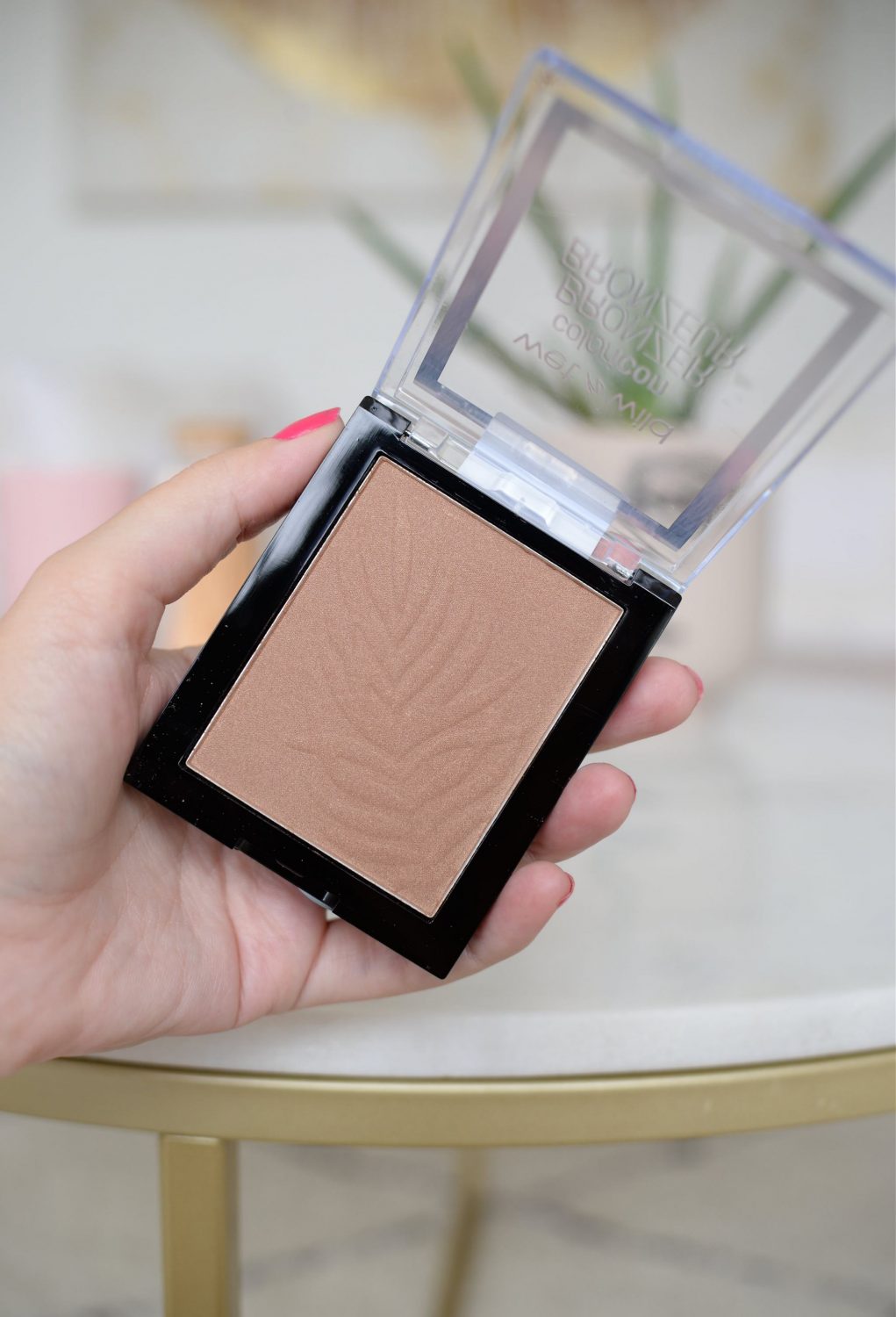 If there's one product that seems to fade the quickest, it's definitely a blush. You leave the house looking like a clown, in hopes of it lasting longer, but within a few hours, it's gone. The Glo Blush in Flowerchild is not only the perfect pink shade for fall, but this long-wearing, powder blush actually stays in place all day. Its intensely pigmented formulated not only allows you to build up the coverage, taking you from a sheer wash of colour, to a bold, intense colour payoff, but the longevity is unreal. Although it has somewhat of a powdery texture at first, it blends into the skin seamlessly for a flawless finish. Once applied and buffed into the skin, it stays in place all day. It leaves cheeks with a gorgeous pop of pink with a natural finish that looks stunning with all makeup looks. It retails for $38.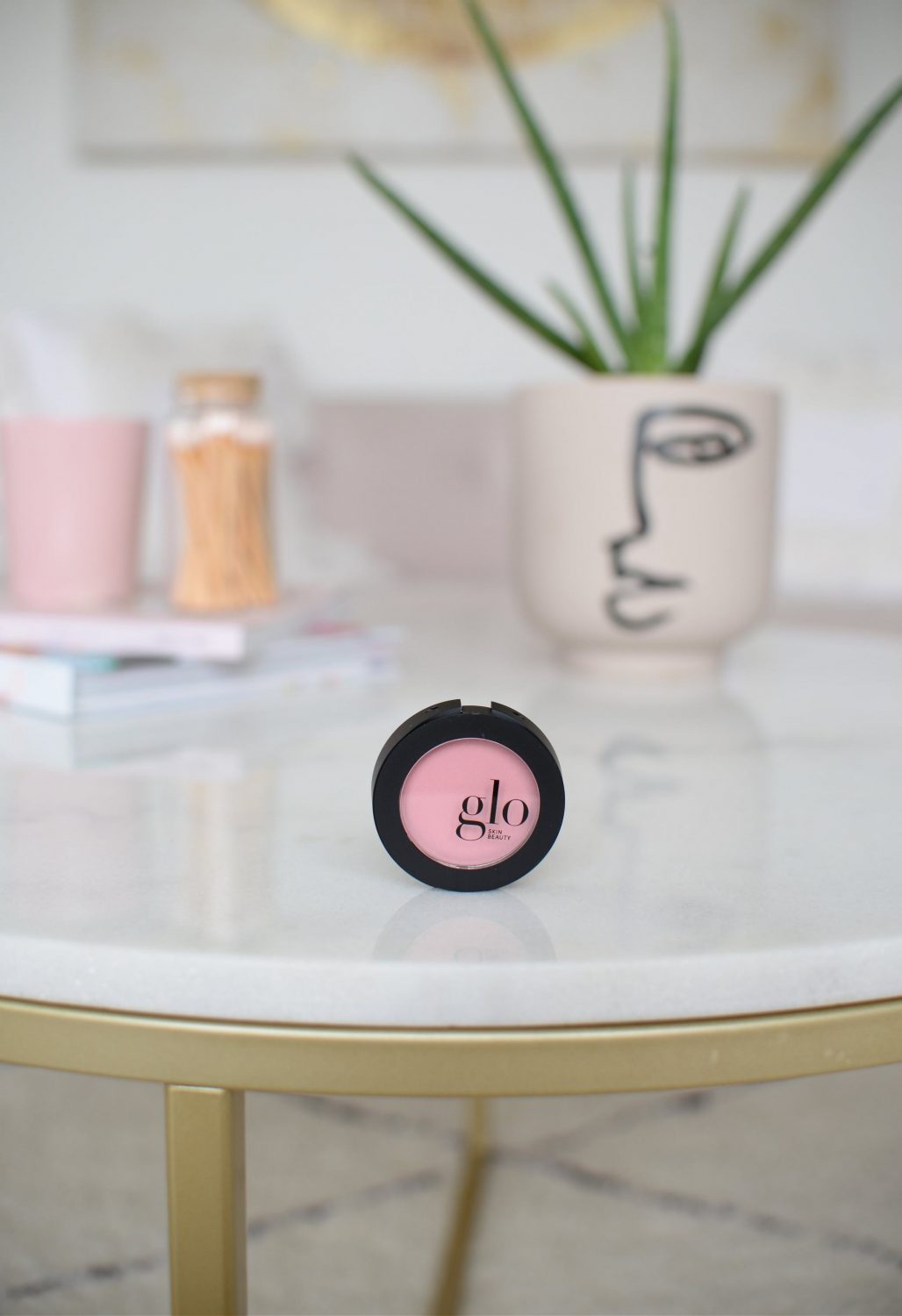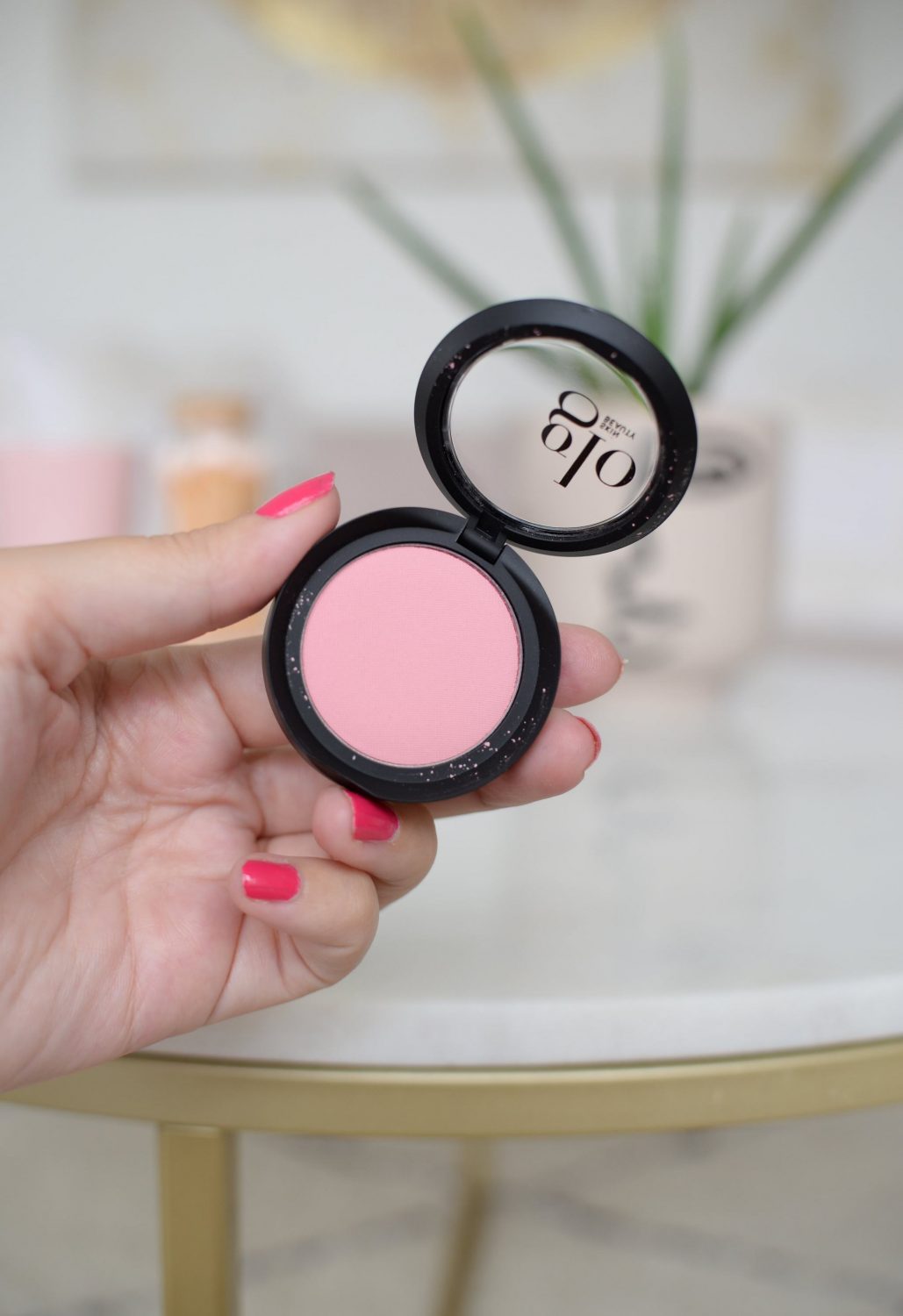 Radiant, healthy and glowing skin is always in style, and if you're cheekbones aren't naturally poppin', you can fake it with a good highlighter. The new, limited-edition Buxom Wanderlust Glow Highlighter in White Russian was inspired by the brand's iconic shade, a luminous, pink-y champagne colour that plays right into this season's hottest pink trend. This is an excellent way to add both dimension, shape and life to certain areas of the face. Although not too intense or bold at first, the more you layer, the bolder the glow will become. It instantly adds a little life back into your otherwise dull complexion. The goal is always to achieve a reflective dewy look, and never a glittery, shiny sheen, and this highlighter does just that. Apply it to your cheekbones, temples, inner-corner of your eyes, below the brow bone or even the Cupid's bow, the possibilities are endless. It retails for $36.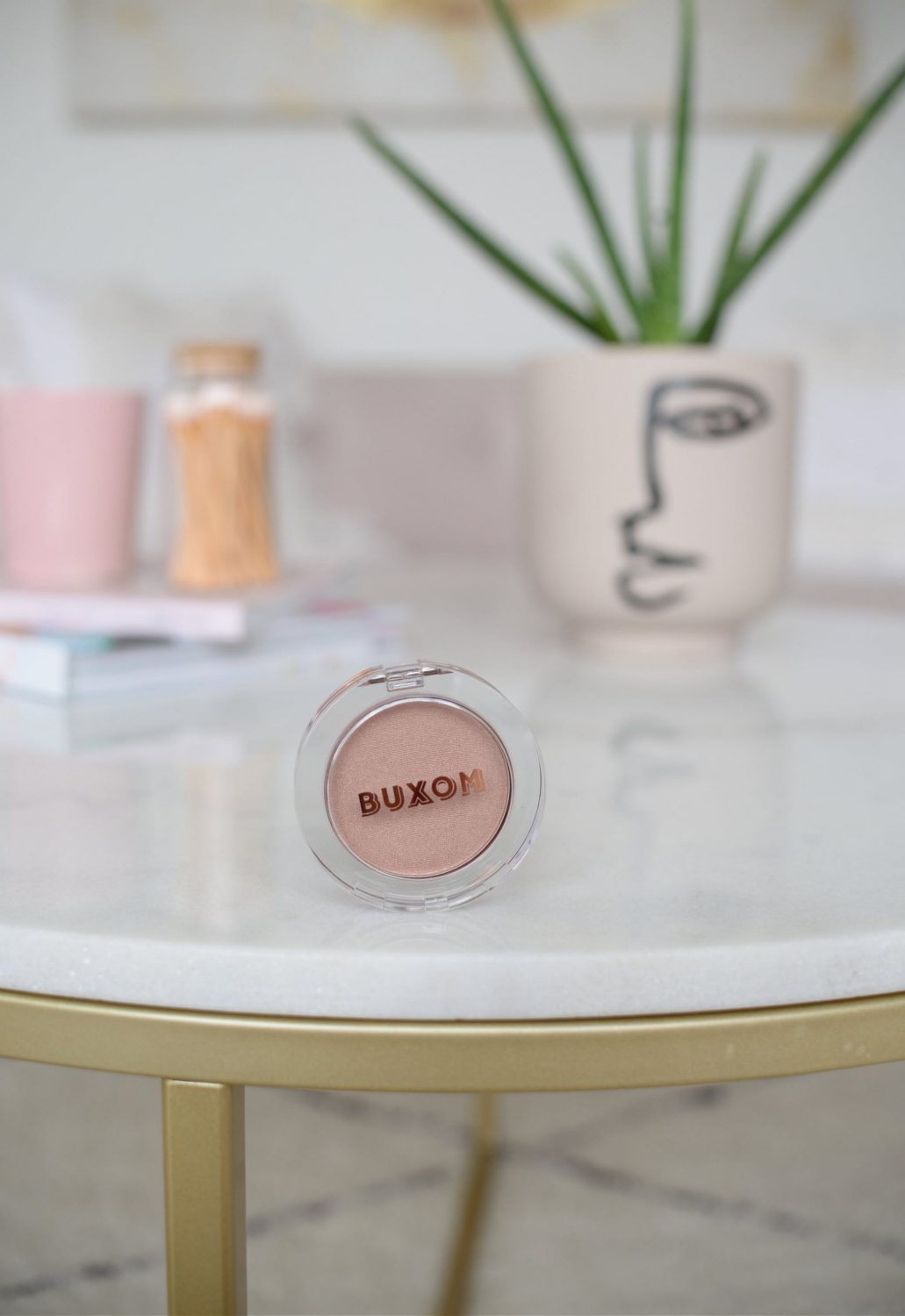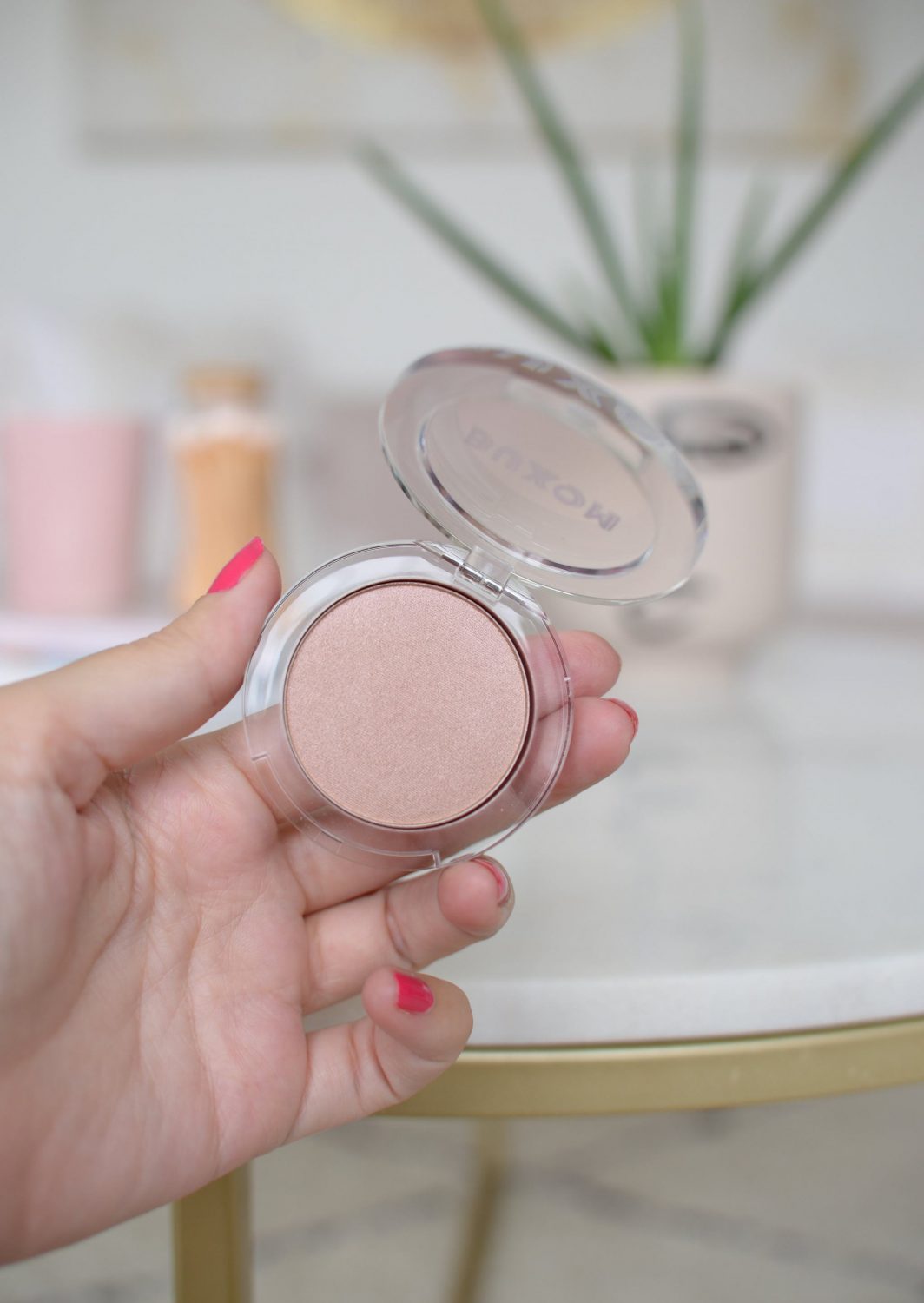 For the eyes, I've been obsessed with the Buxom White Russian Eye and Cheek Palette. This limited-edition, primer-infused eye and cheek palette features two new blush shades, along with 6 colour co-ordinating eyeshadow shades to help you achieve several different looks inspired by the brand's iconic shade. It's filled with rich golden-bronze, nudes, browns, tans and neutral shades to help you create both daytime and evening looks. Of course, each shade features the brand's iconic rich and creamy, incredibly pigmented and longwearing formula that provides intense, bold and opaque coverage in a single swipe. The two matching blushes are the perfect hues to compliment your eye look, again both pair beautifully with the rich neutral shades.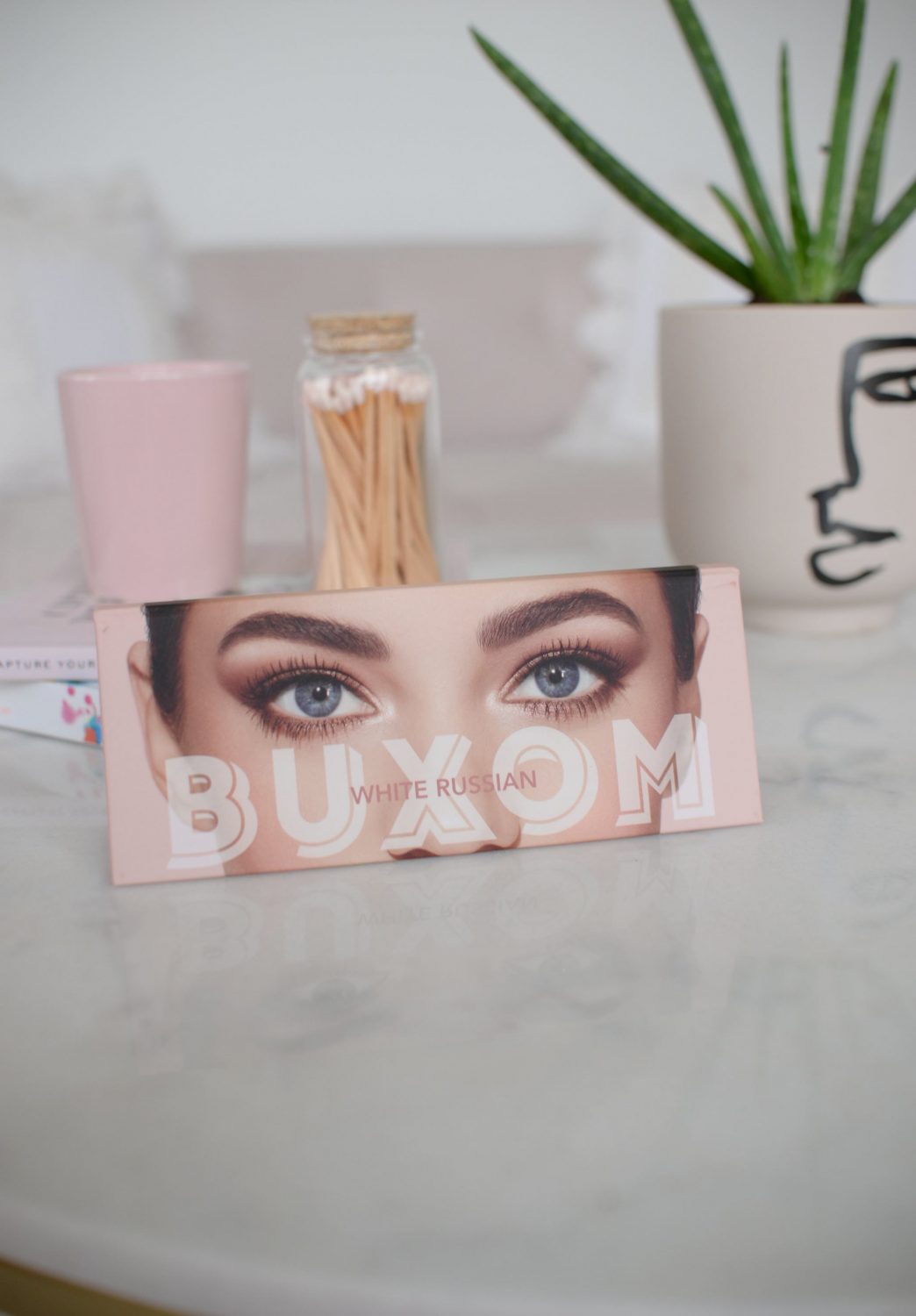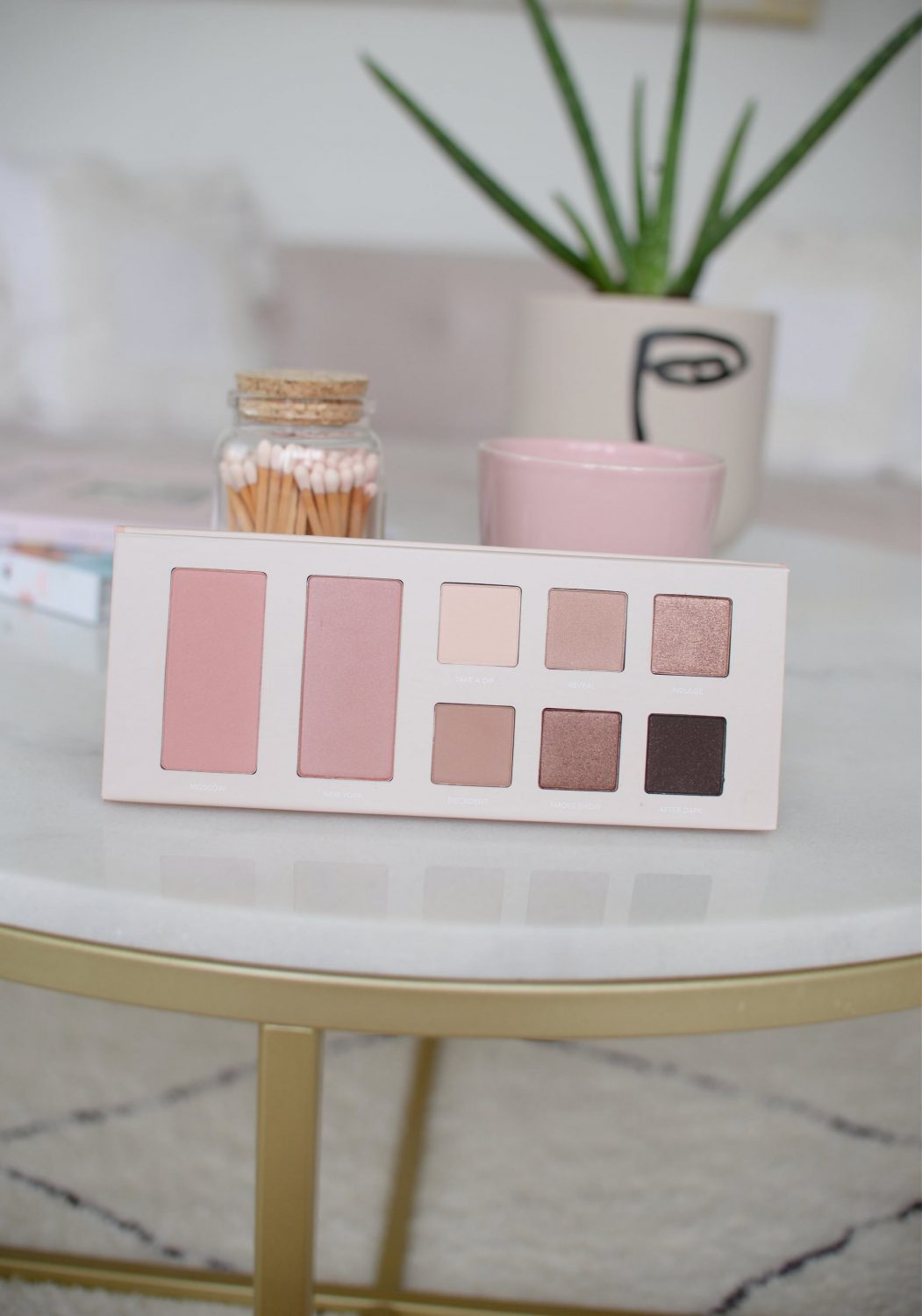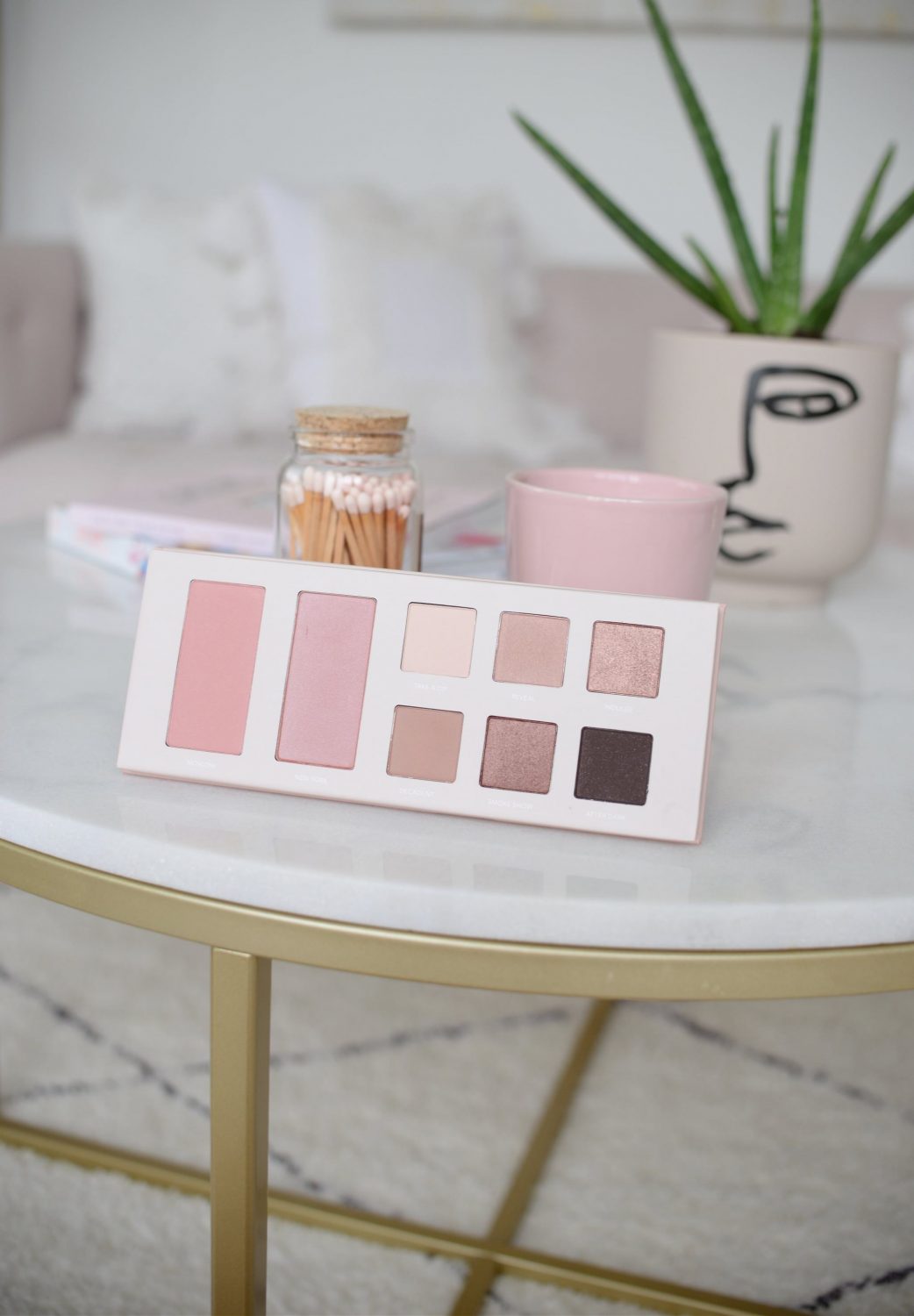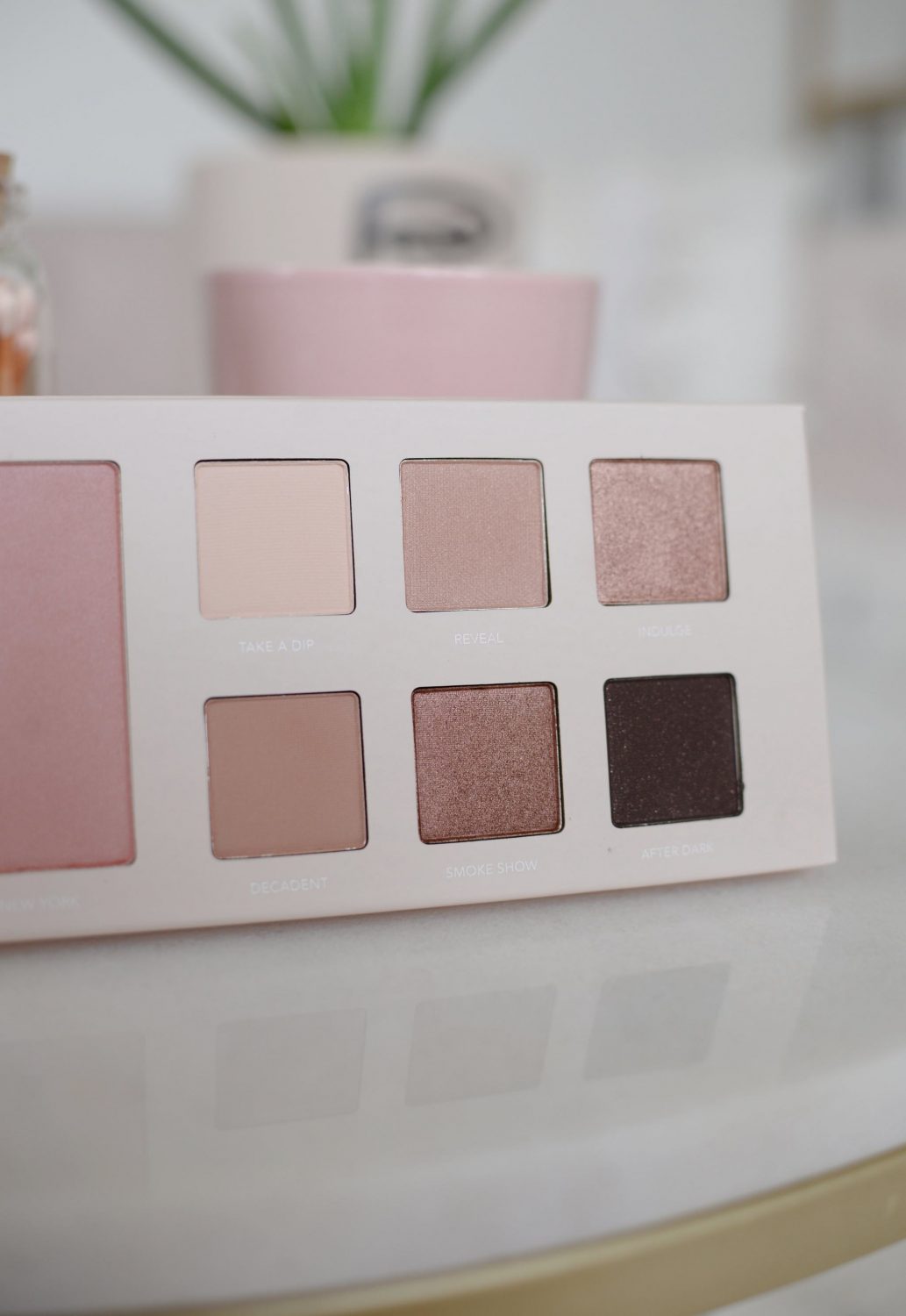 Tell me Nars doesn't have the cheekiest names, have you tried their slightly new-ish Nars Climax Mascara? It features an innovative formula that delivers buildable volume and intense black colour all in a lightweight, flexible formula that never clumps or smudges. It pumps up the lashes, creating bolder, thicker lashes in a single coat. The wand allows for total control, while immediately defining the lashes and adding mega volume in the blink of an eye. The wand helps to wrap and curl onto the lashes one layer at a time. It delivers dark, dramatic lashes that do not smudge or flake the entire day. No matter how many coats you apply, it never looks clumpy or spider-like. Lashes continue to stay soft, supple and incredibly healthy looking all day. It retails for $32.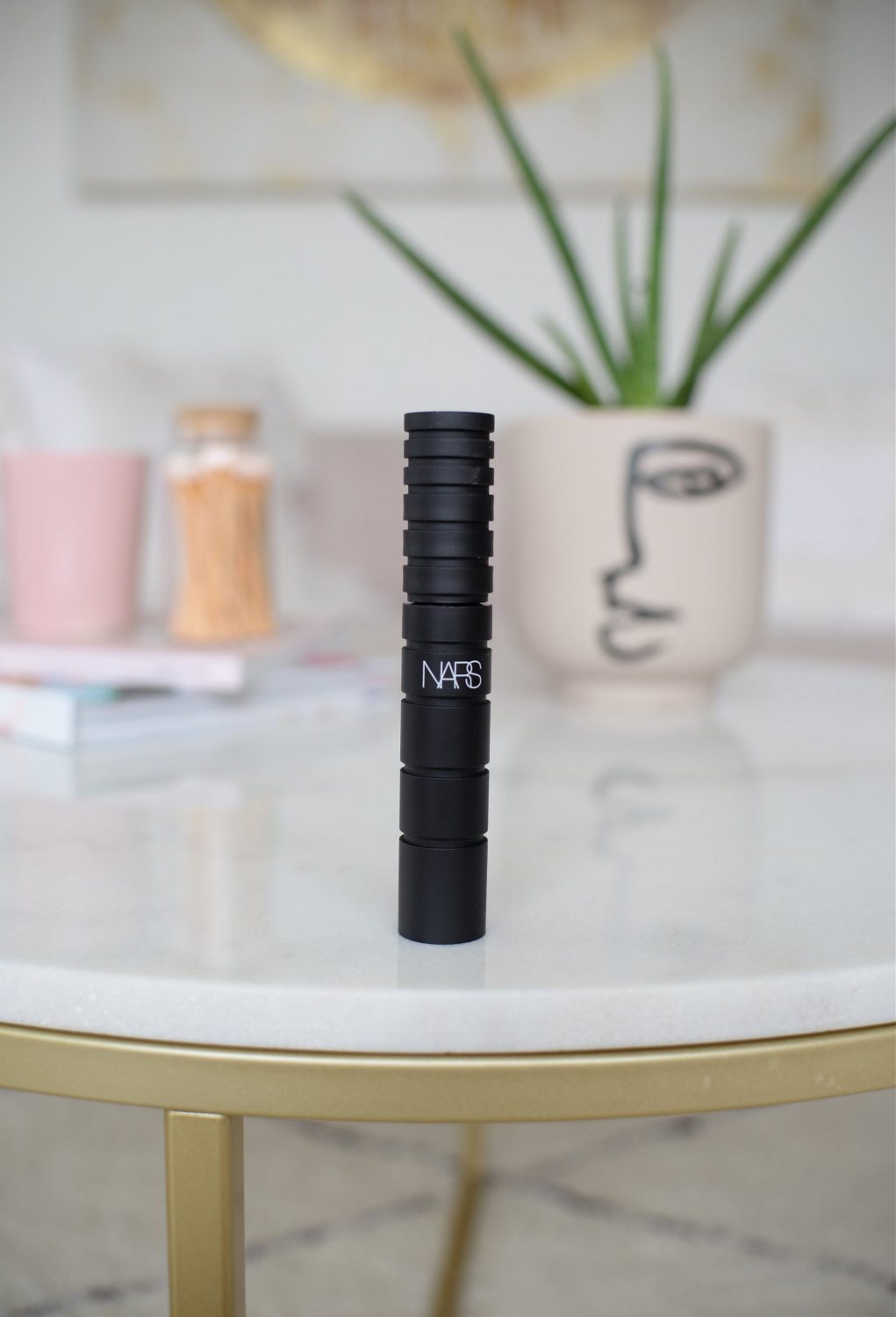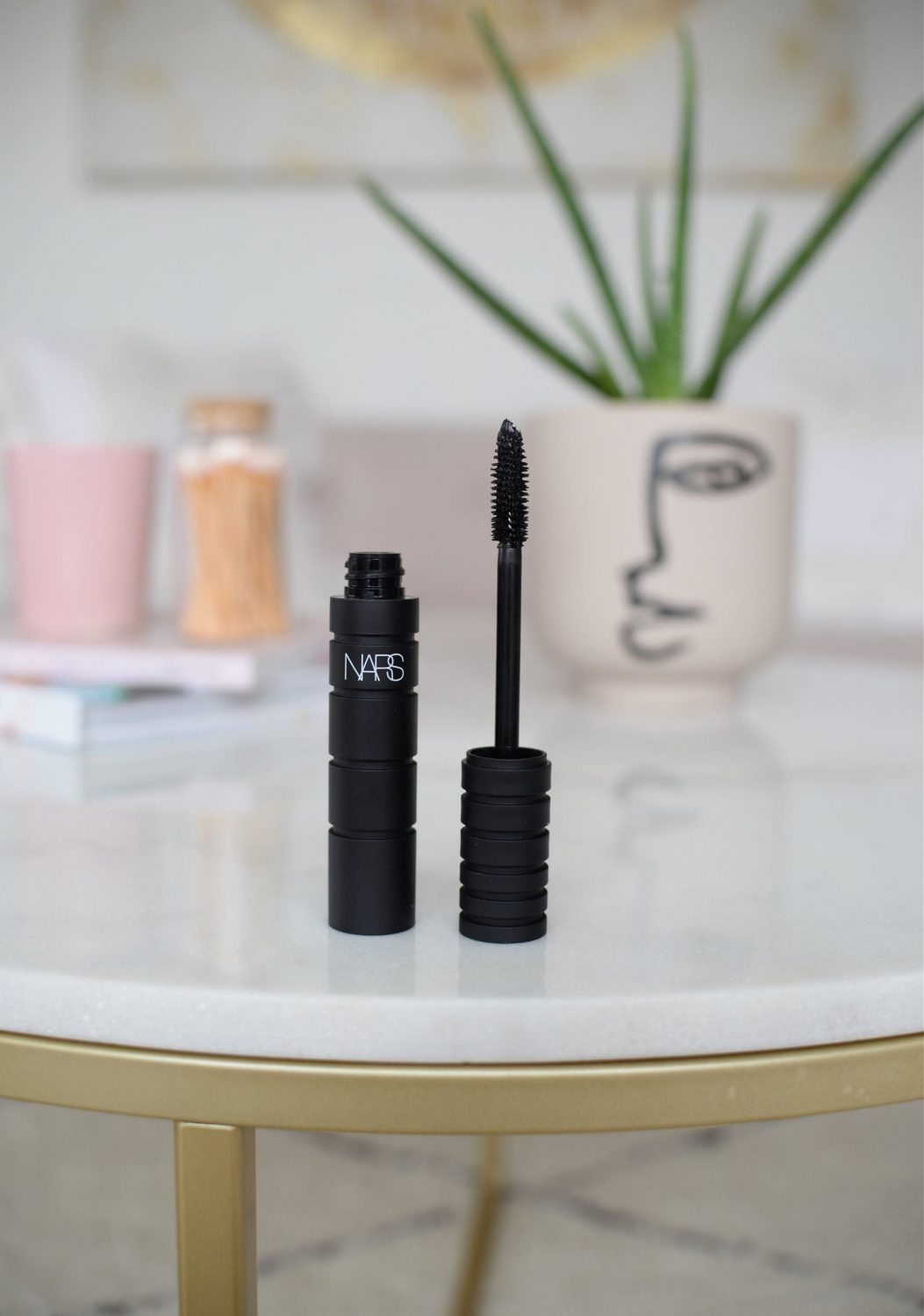 Charlotte Tilbury The Feline Flick Quick Fine Line Shodo Eyeliner Pen is an intensely black liquid eyeliner that was inspired by Japanese shodo calligraphy pen thanks to its ultra-fine felt-tip applicator. Its precise tip allows for total control, while its intensely pigmented formula creates bold, dramatic lines with ease. From thin, ultra-fine lines, to bold and thick strokes, this multi-task liner allows you the freedom to change your look as often as you like. Classic cat-eyes, smoky and smudgy eye looks, even thin, natural looks can be achieved in the matter of seconds. It glides onto the lid with ease and sets within seconds. Once dried, your line isn't going anywhere. It doesn't smudge, crack, bleed or run well into the evening. You can effortlessly define your eyes and achieve bold, stunning looks that will continue to provide a long-lasting impression. It retails for $35.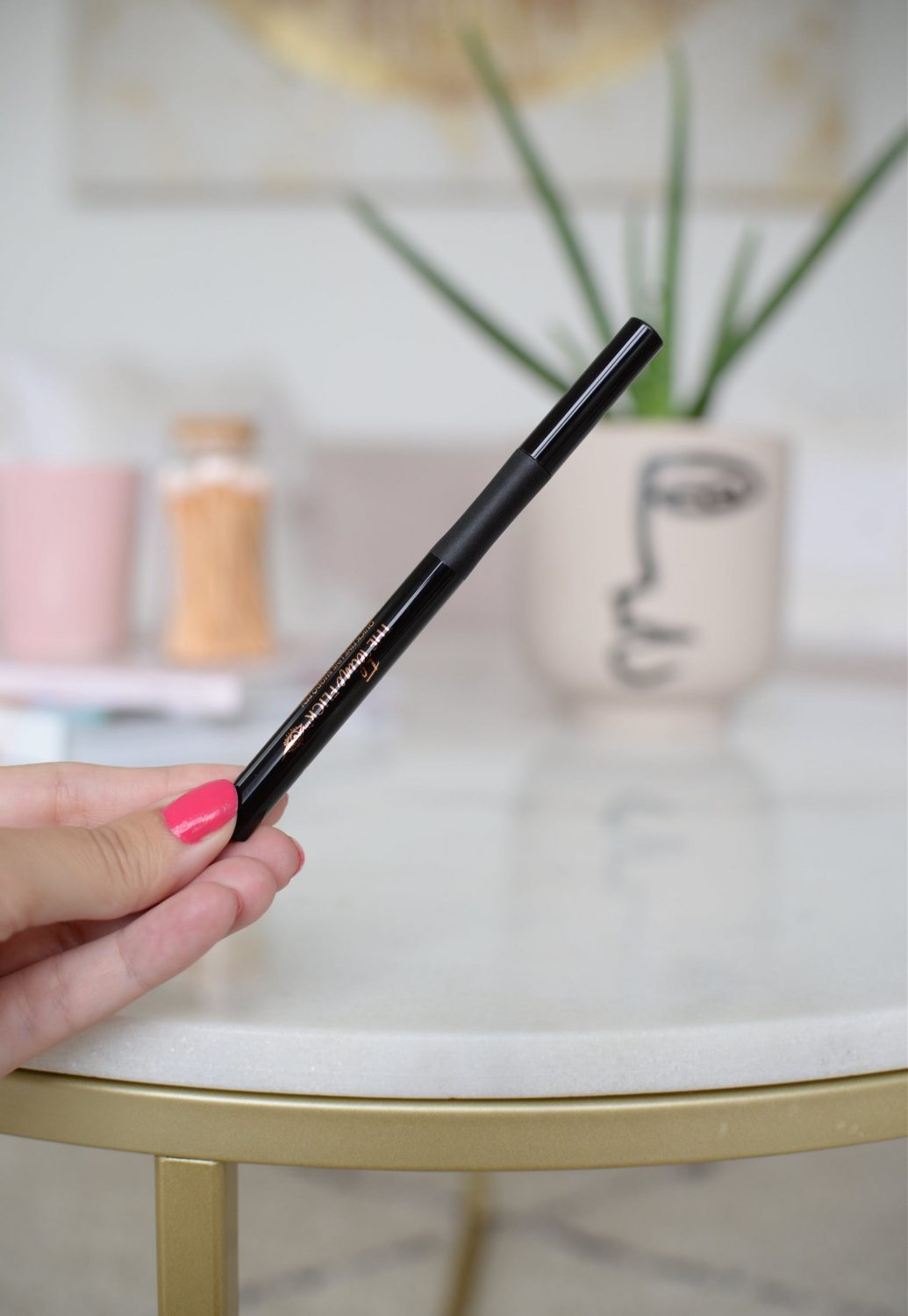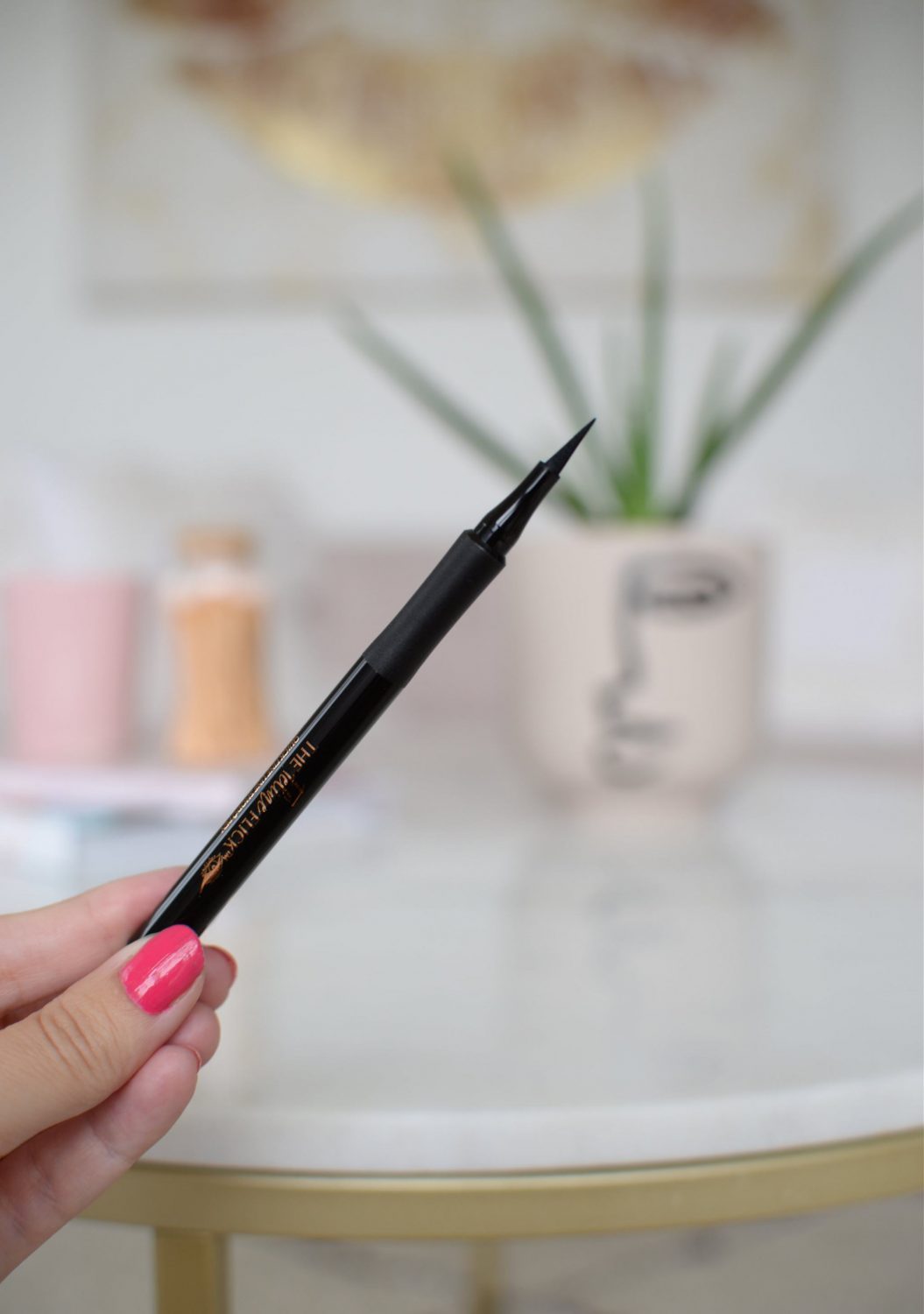 Did you know eyebrow plumping was a thing? Ya, neither did I. Having the "perfect" and ideal eyebrow shape for your face shape will help frame and emphasise your beautiful eyes, which is why so many people pay such close attention to their brows. The Pupa Eyebrow Plumping Gel is a unique and innovated eyebrow thickening and fixing gel. Simply apply a small amount over eyebrows to help achieve thicker, more tamed eyebrows without a pencil or microblading. It's slightly tinted, helping to colour in thinning areas, fills in sparce areas, while giving them a slight plumping effect. It actually does an amazing job at giving the appearance of fuller, thicker brows that look incredibly natural.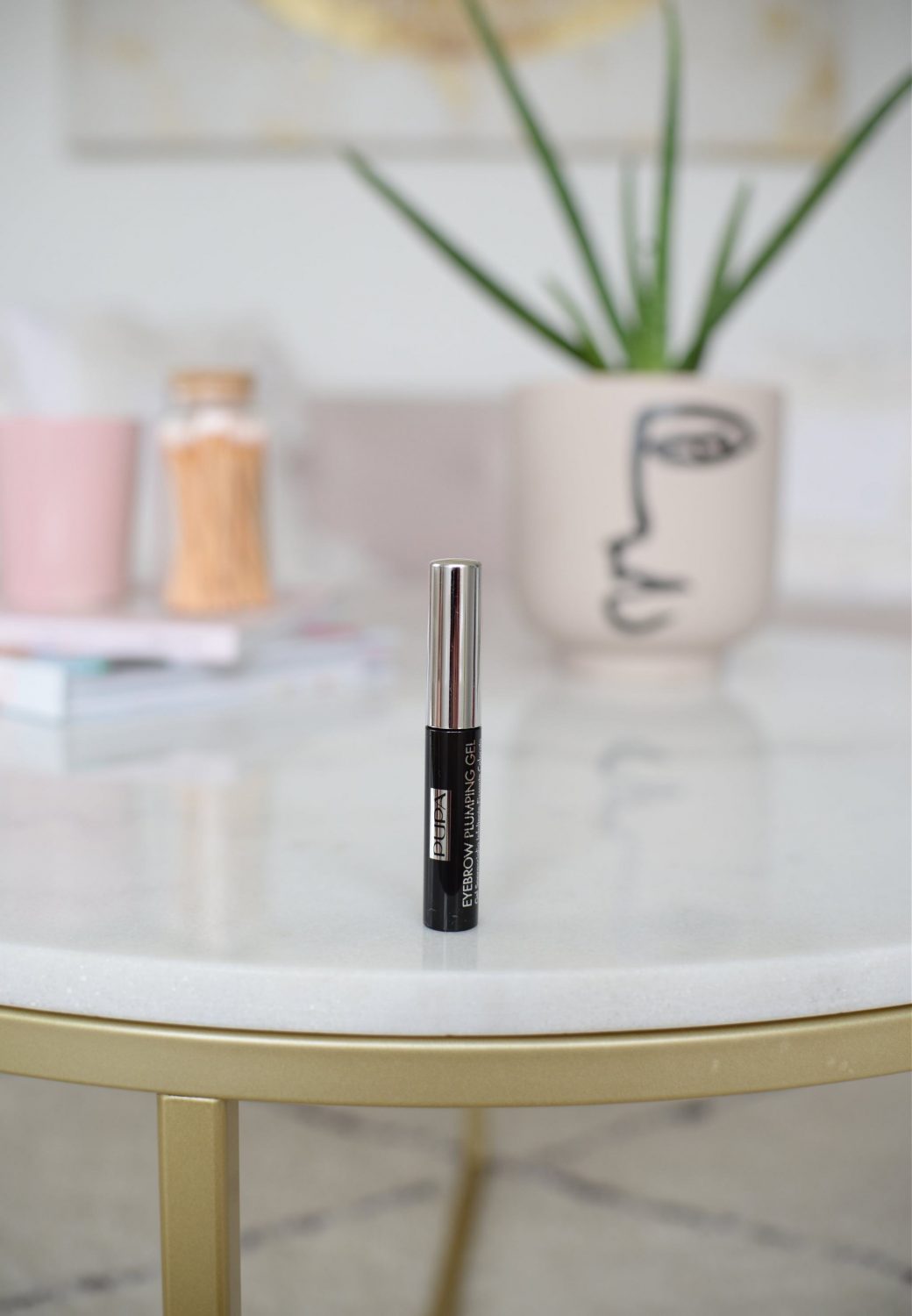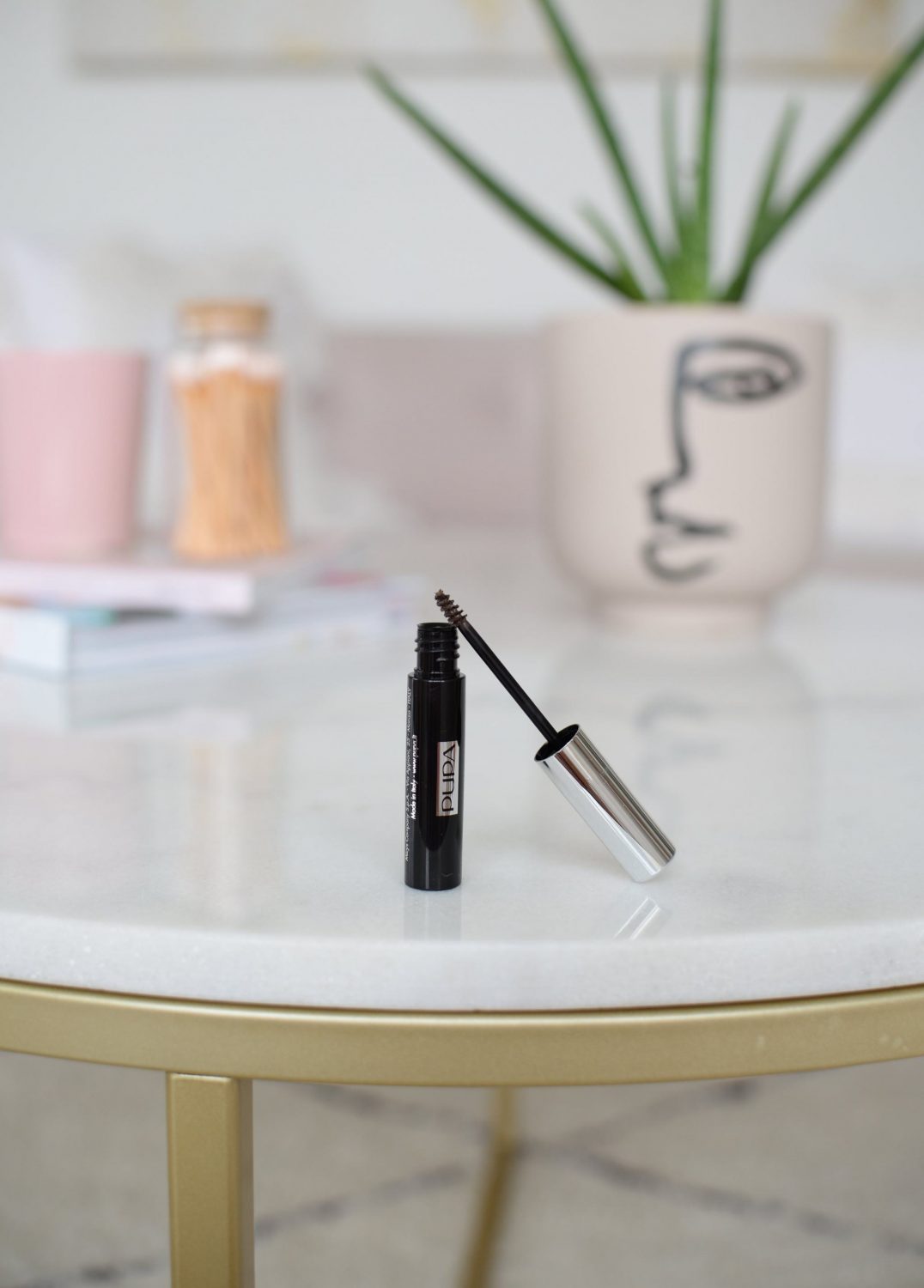 Now let's talk lippies. Frist up, you know my love-hate for plumping glosses, love that they give a slight plumping effect for fuller, poutier lips, hate the annoying tingling and stinging sensation. The Iconic London Lip Plumping Gloss helps restore the look of firmness and suppleness, while visible plumping the lips, but it does feel like your lips are on fire. Luckily, the tingling sensation only last a few short minutes, and it really does leave your lips looking like they got stung by a bee.. without injections. Unlike traditional lip plumping glosses, this one is slightly tinted, providing a sheer wash of colour. It features a juicy amount of pigments to help awaken your lips with some colour. Not only does it look beautiful on its own, you can pair it over your favourite lipstick for that extra shine and gloss effect. It helps to keep your lips smooth, moisturized and kissably soft all day long. It retails for $34 in 5 different shades.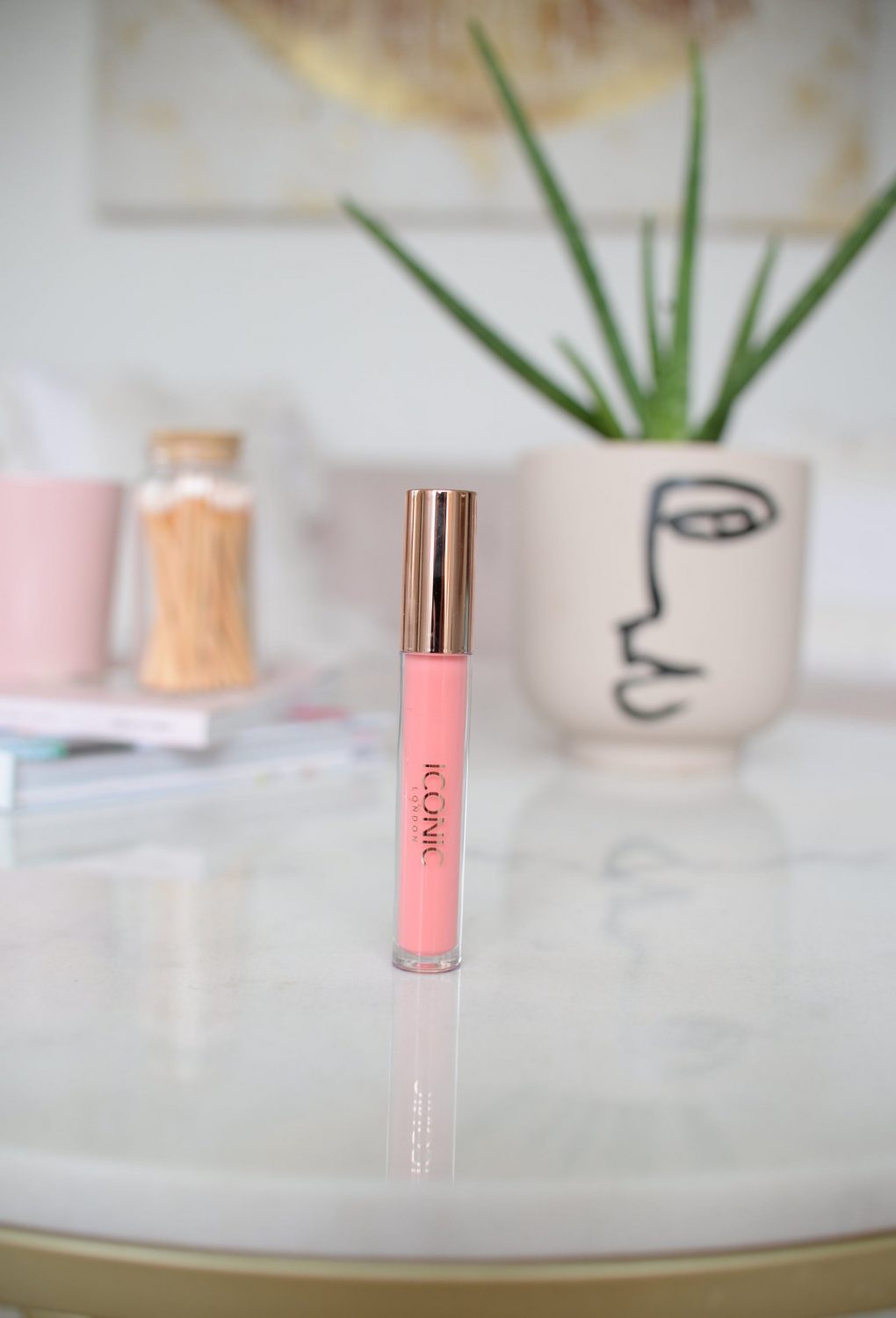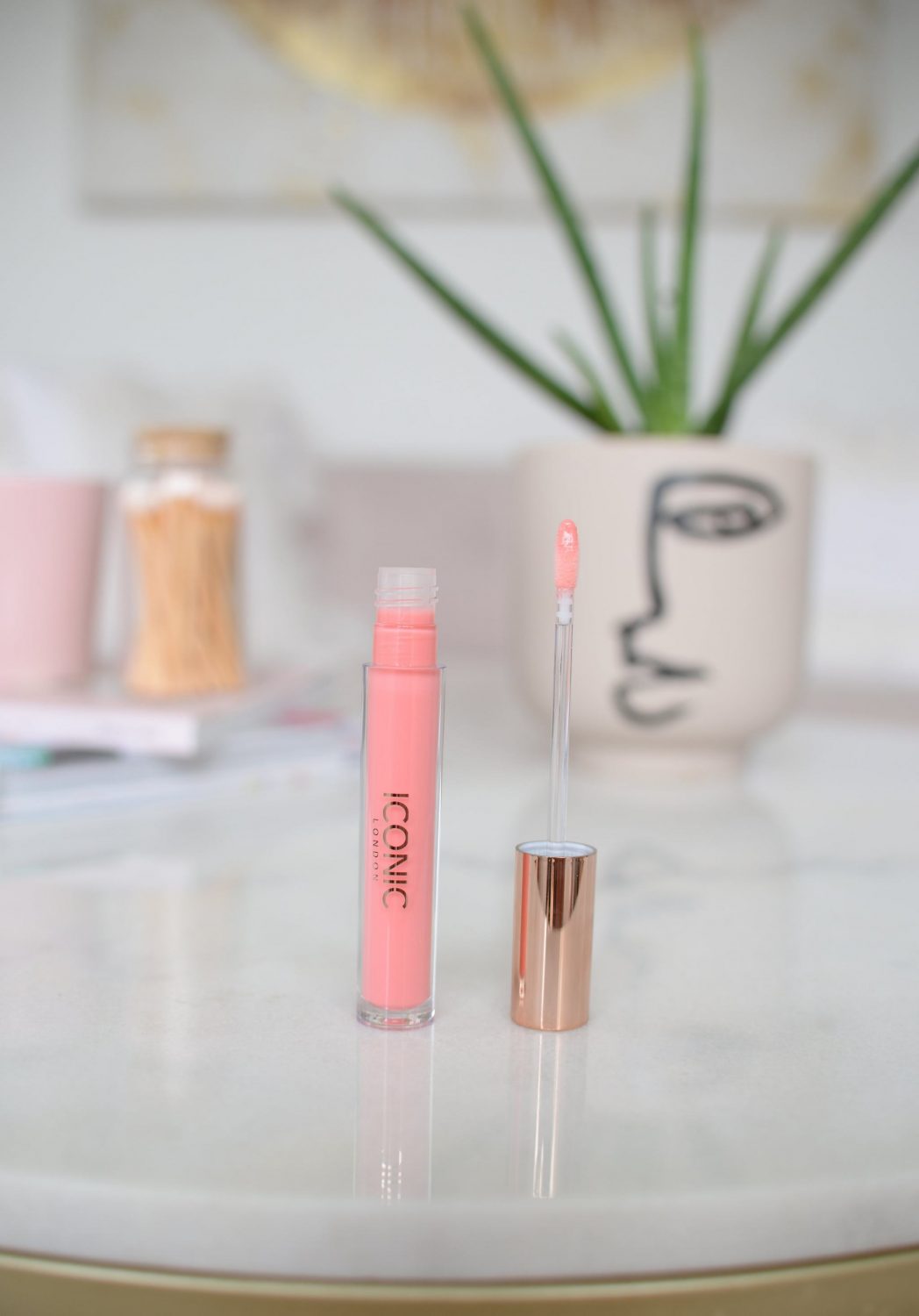 If your lips are feeling extra dry and you're looking for a little extra hydration for your lips, apply a good lip balm or oil. This isn't a new trick or tip, but have you tried the Iconic London Lustre Lip Oil? This lightweight, non-sticky lip treatment is designed to treat, nourish and condition the lips thanks to its hyaluronic acid formula. It instantly helps to hydrate and drench lips with moisture for all day comfort. Its unique gel-like texture is easy to apply, provides a natural healthy shine and leaves lips looking and feeling soft and silky smooth. Enhance your natural lips with this kissable soft formula that keeps providing lip-loving benefits all day. It retails for $35 and is offered in both a clear and 4 slightly tinted shades. The clear one smells like coconuts, that's a win for me.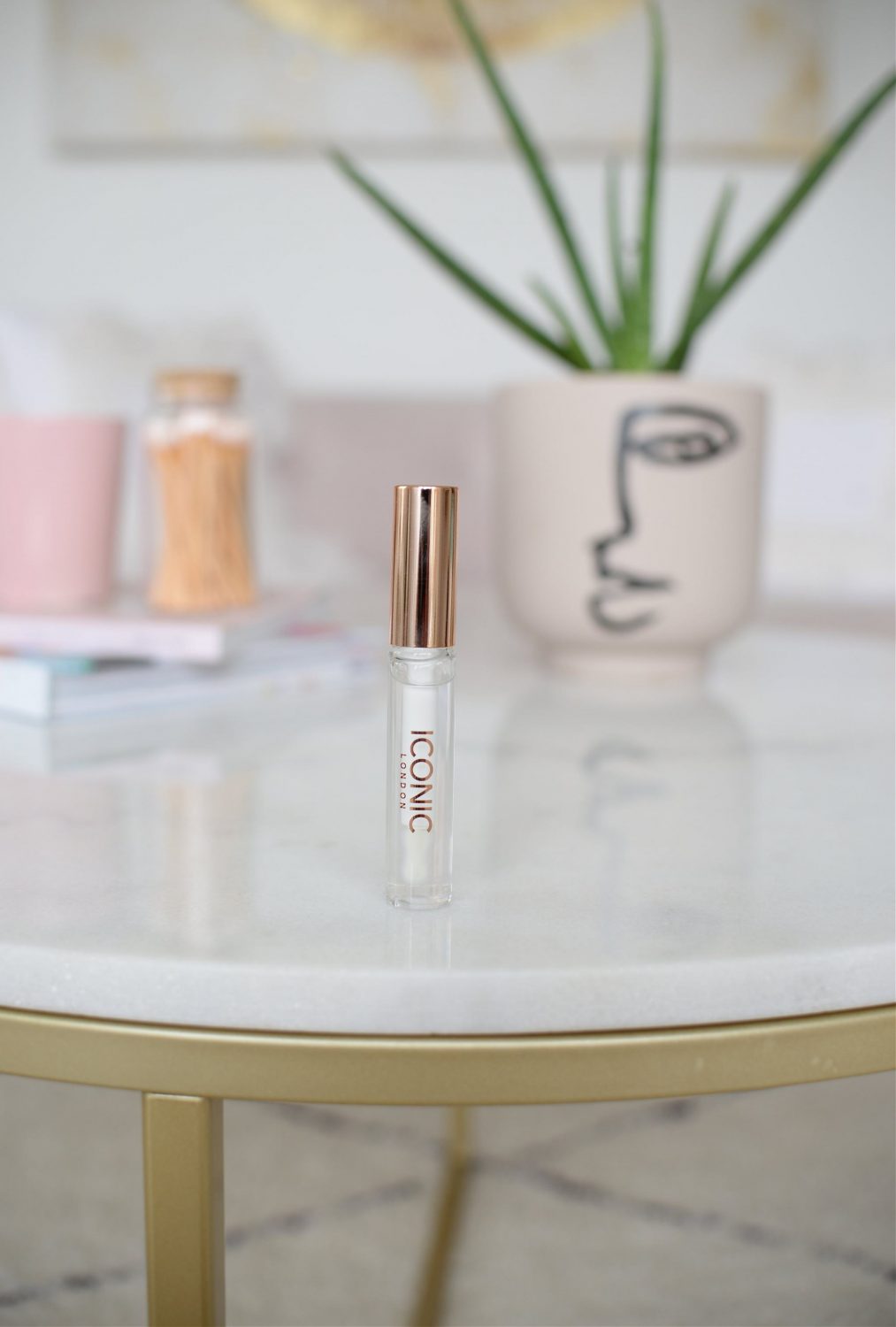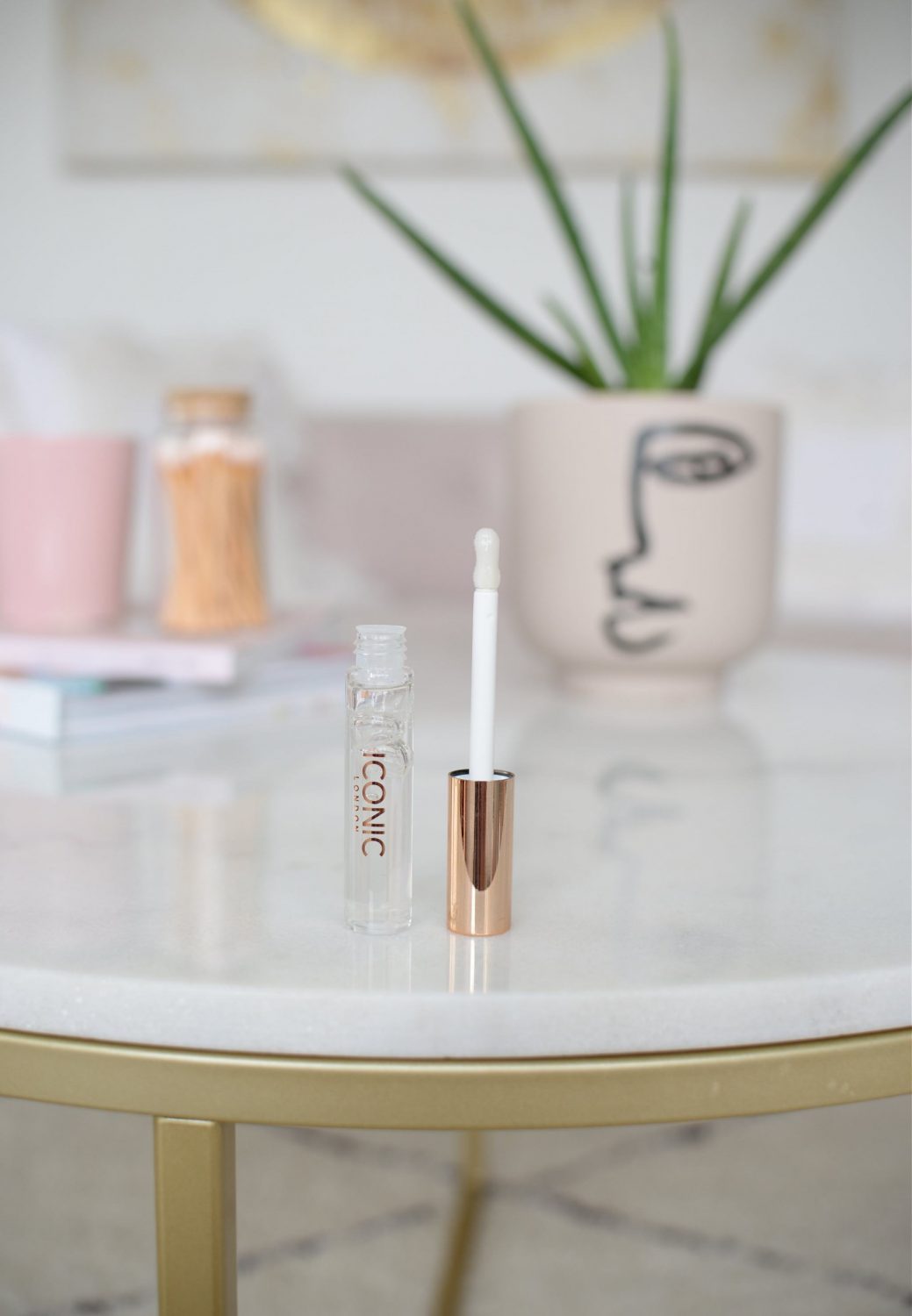 Lining the lips is just as important as the lipstick itself. You don't want your bold colour bleeding or feathering outside the line. The Pupa Made To Last Definition Lip Line features a rich and creamy pencil that you can line and define your lips with ease. Its ultra-fine tip and bold, highly pigmented formula allows you to effortlessly colour in your entire lip to help prime it for your lipstick application or precisely outline the lip for definition. This not only helps amplify and intensify your lip colour; it can also help increase the longevity of the wear-time. It stays in place all day, without bleeding outside the line or becoming dry and cakey.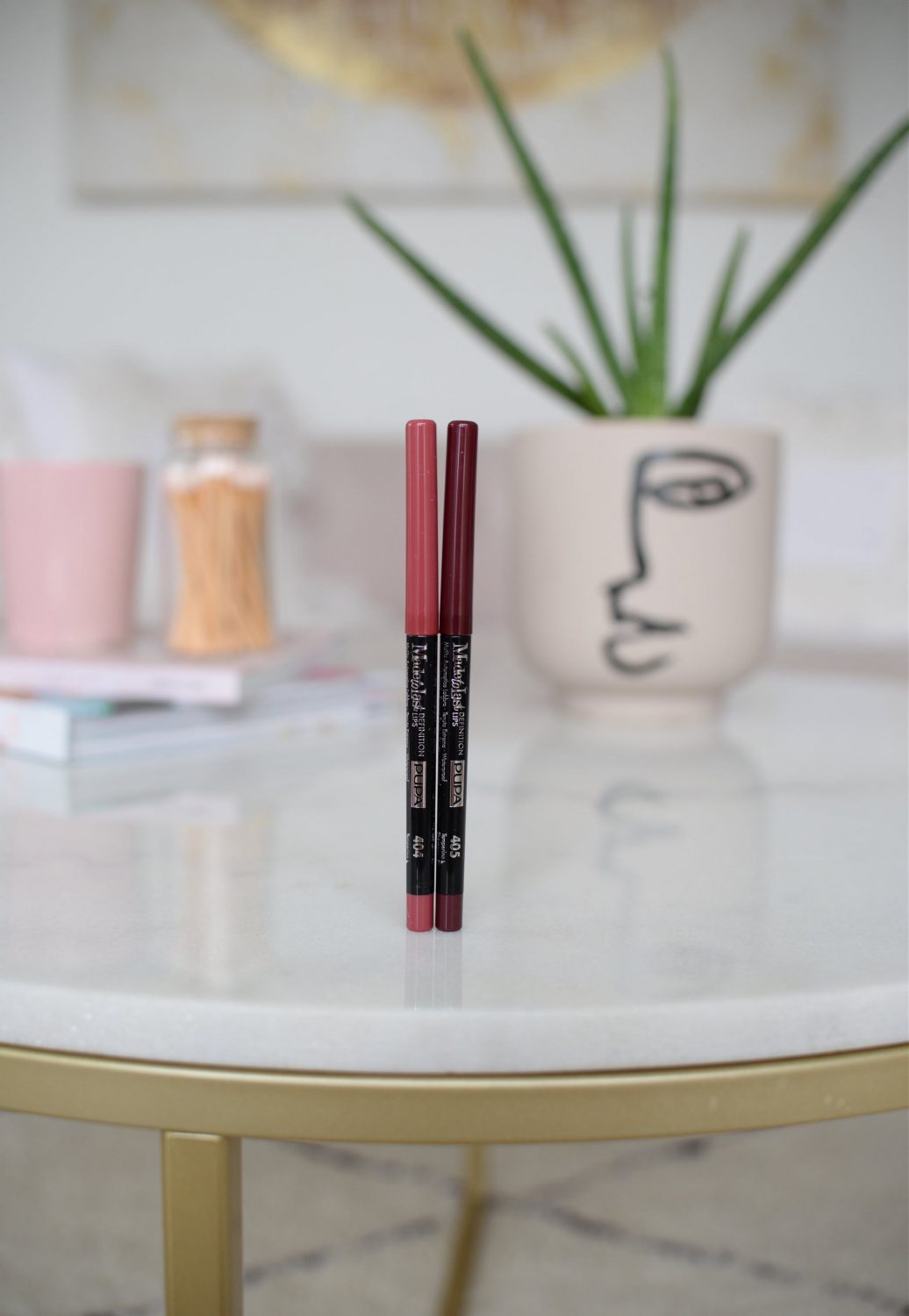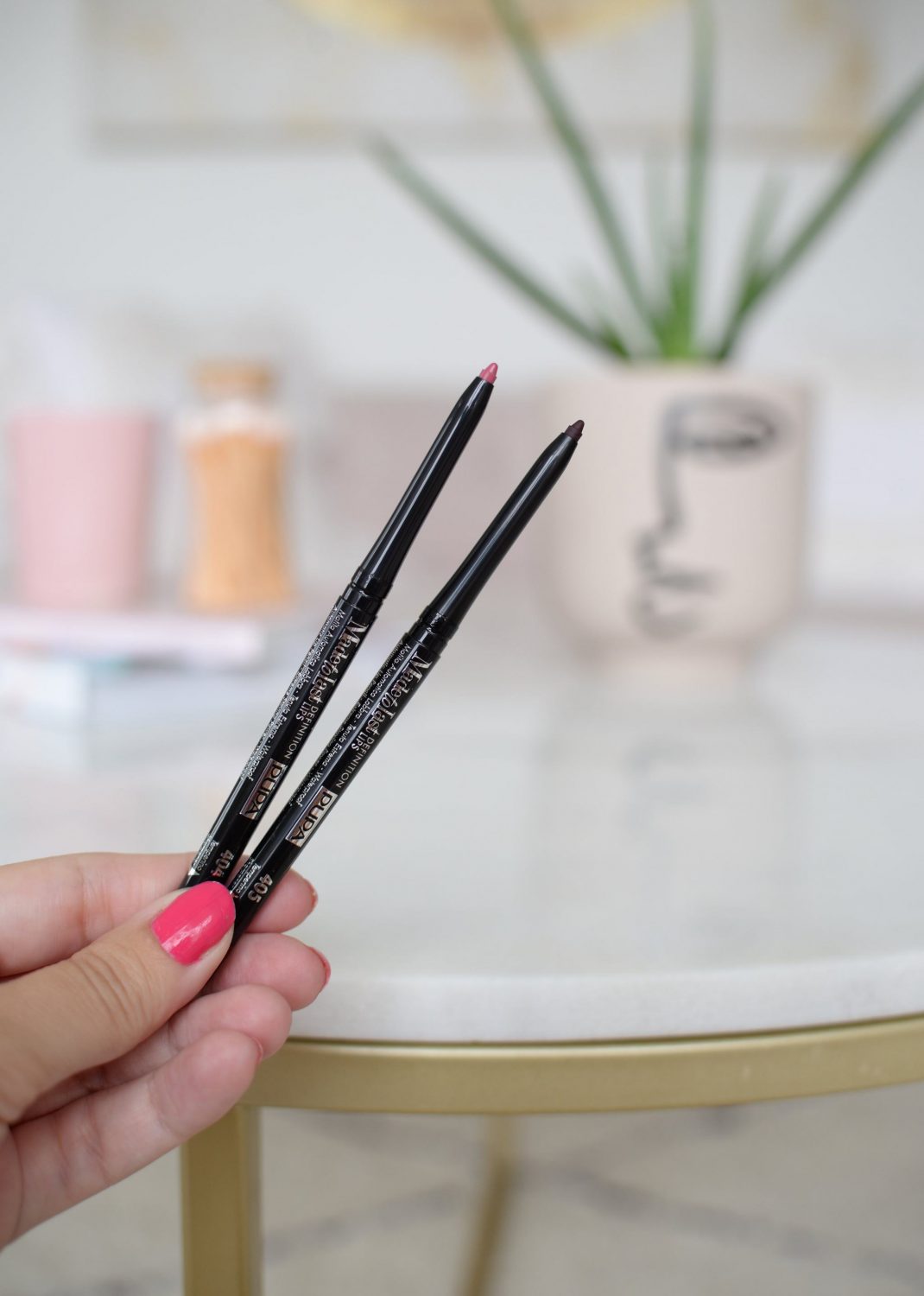 Mac Lustre Lipsticks just got an upgrade. The brand's original lippie now features a blend of lip-loving ingredients with the same translucent and gloss colour payoff. It features raspberry seed and extra-virgin olive oil to help deliver a sheer and shiny wash of colour with a long-wearing, lustrous finish. Each shade has a decadent glossy, high-shine finish that isn't too creamy that it's slipping and sliding all over your lips, but it isn't flat or drying. It's the perfect "every day" lipstick when you want that pop of colour but don't want to fuss. Its silky smooth, featherlight texture glides onto the lips with ease and delivers enough colour payoff without being too dramatic or over the top. It retails for $28.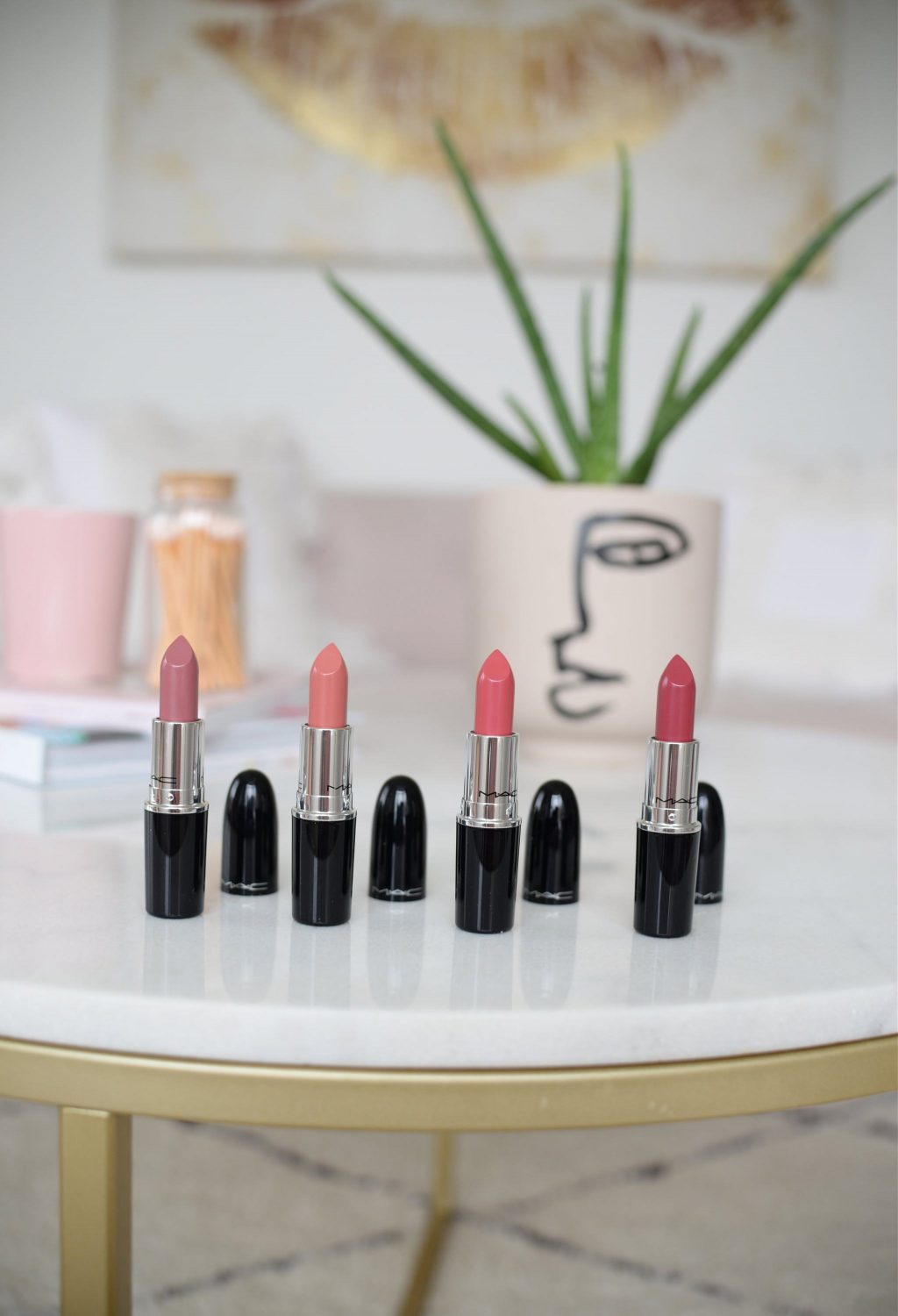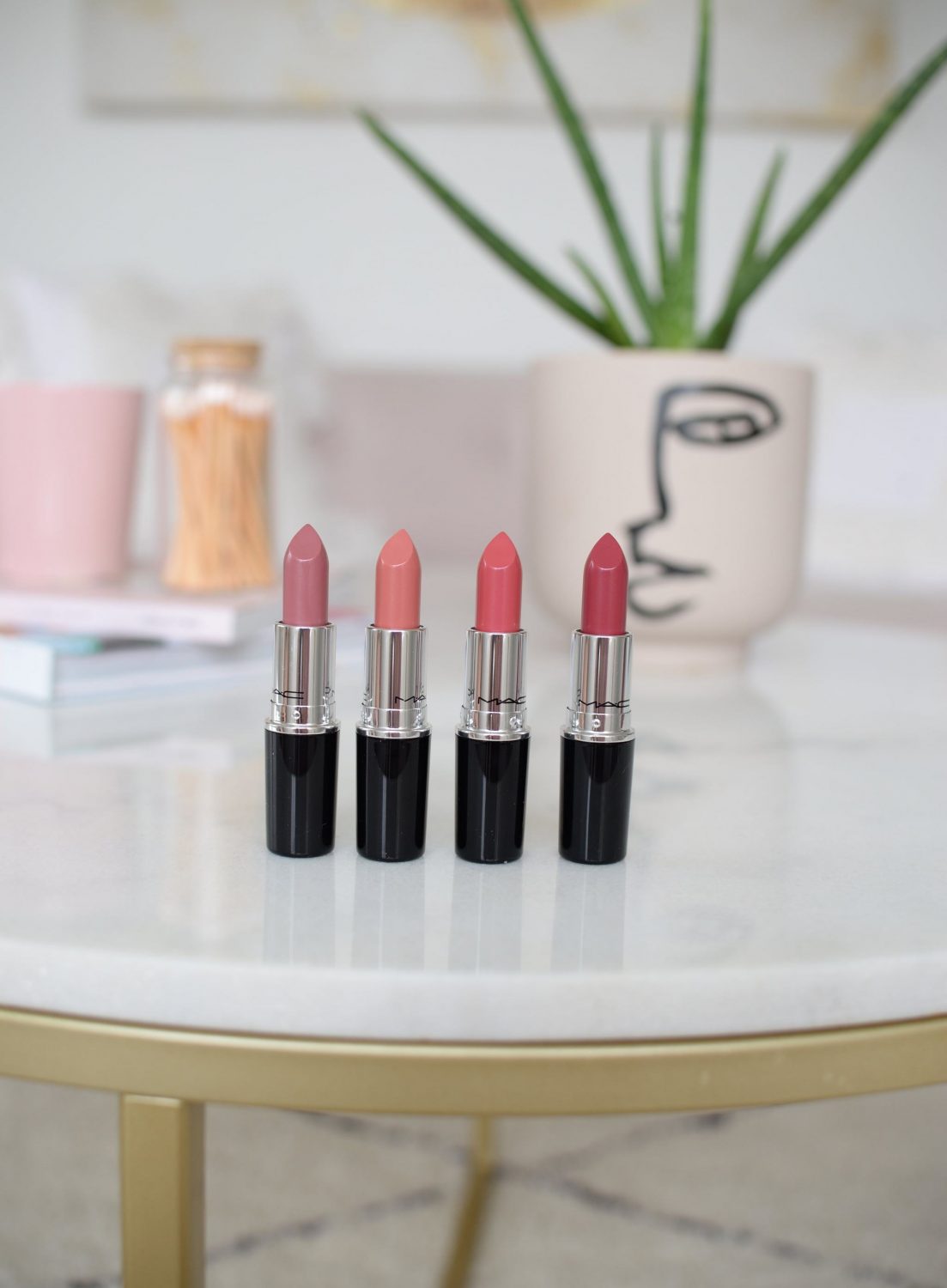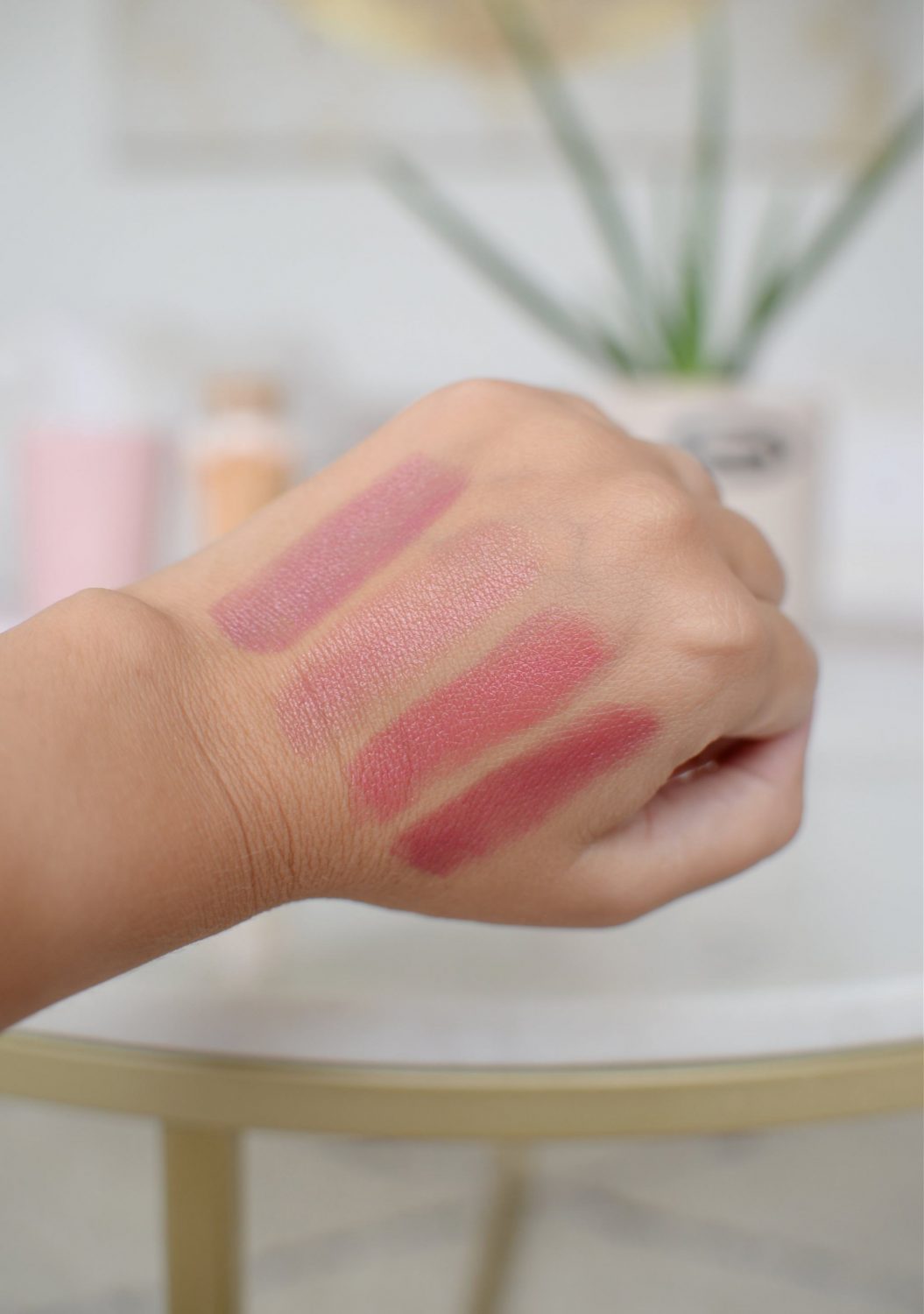 Samantha Blatnicky Makeup & Lash Artist created this look using several of the products mentioned above!