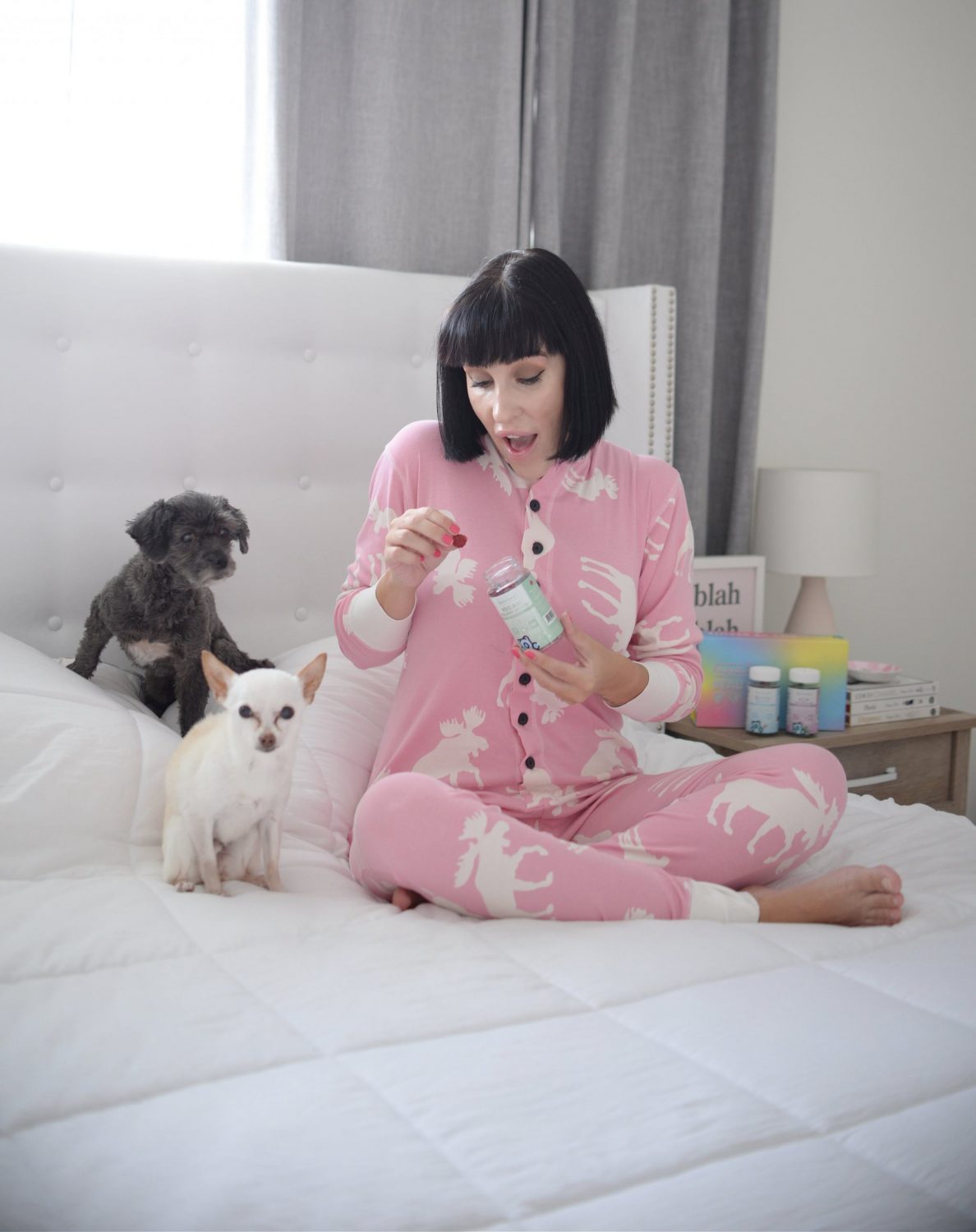 My Nighttime Routine
For years, I found myself falling down a rabbit hole of late-night TV watching and scrolling social media until dawn. I'd wake up feeling tired, angry and unmotivated. I found creating a consistent evening routine, loaded with self-care, made me a happier person in the morning. I live in a world where my job could be 24/7 if I allowed it, but that's not healthy for my body, soul or well-being. Although it can be a challenge to shutoff and take time for myself, I know the importance of it. My self-care evening routine creates a sense of pattern, and my brain recognizes that when it comes to settling in for the night, I no longer have a hard time falling asleep or disconnecting from the world. I now prioritize my needs, acknowledge the benefits of taking time for myself and creating a calming energy before bed.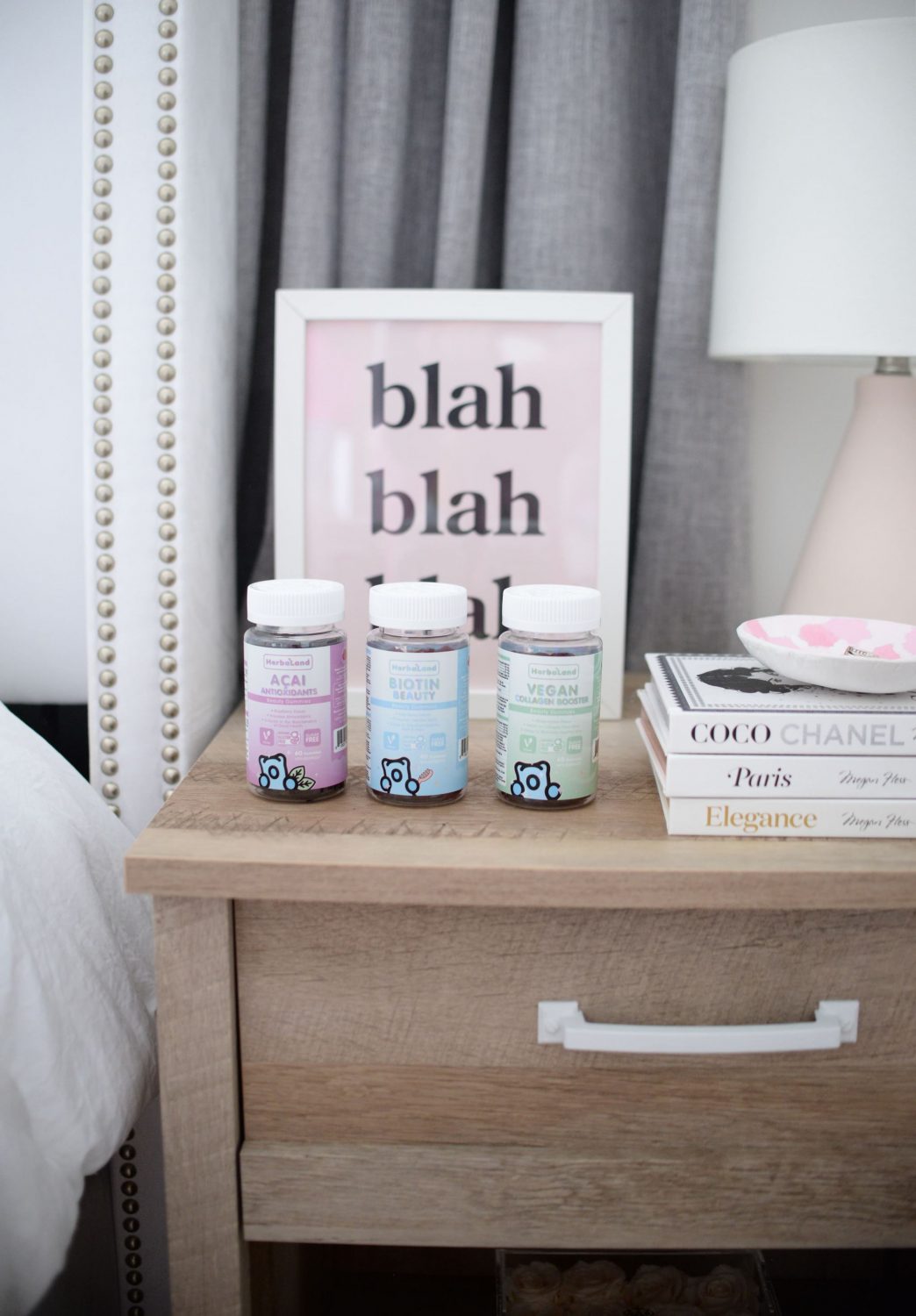 I know my mind needs time to power off, before I fall asleep, so I try to limit my screen time in the evening. Shutting down my social media, at least 60 minutes before I go to sleep, has been a game-changer. It's hard to jump into sleep-mode when you're attached to bright lights from your phone. Not only is it a distraction, I find it too stimulating, which in return disrupts my sleep. I know this sounds scary, or even challenging, especially if you're addicted to social media like myself, but give it a few weeks, and you won't even miss it.
Speaking of winding down, one of my favourite ways is to surround myself with comforting scents. I can easily achieve this with a diffuser and a few drops of tranquility essential oil, or by simply lighting a soothing candle. Fragrance is so important when it comes to setting the mood and creating ambiance. Fragrance can instantly create an intimate atmosphere and immediately changes the dynamic of a room. Depending on the scent you choose, it can help calm and relax for a deeper, more restful sleep.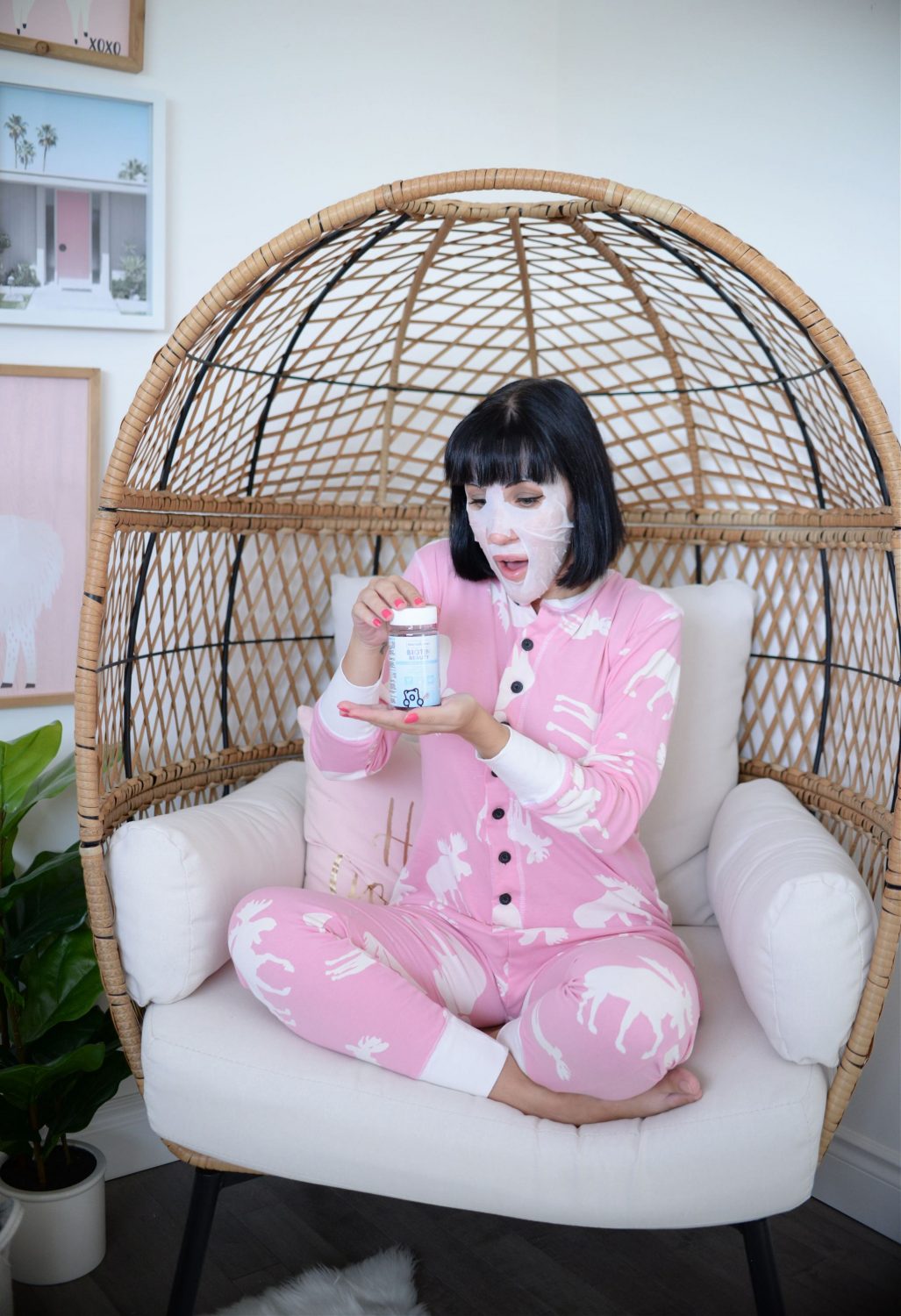 We all know it's not ideal to eat right before bed. If you're someone like me, who craves an evening snack, this can be a challenge. I recently switched to taking my vitamins in the evening, cause if you know me, you know I have a hard time swallowing pills, so I rely on gummies. And depending on the gummies you take, it can be like a sweet treat. Over the past few years, I've heard a lot of buzz around collagen supplements. I've been curious to try them for myself, but being vegetarian, I've stayed away. Collagen, the protein naturally found in your body, has major benefits for your hair, skin and nails, but the supplements often come from animal sources, like beef and fish. Herbaland Vegan Collagen Booster is not only sugar and gluten-free, it's also vegan. Yep, this plant-based collagen is formulated with skin-loving, antioxidant-rich, collagen-boosting essentials that will leave your skin glowing and your hair incredibly shiny.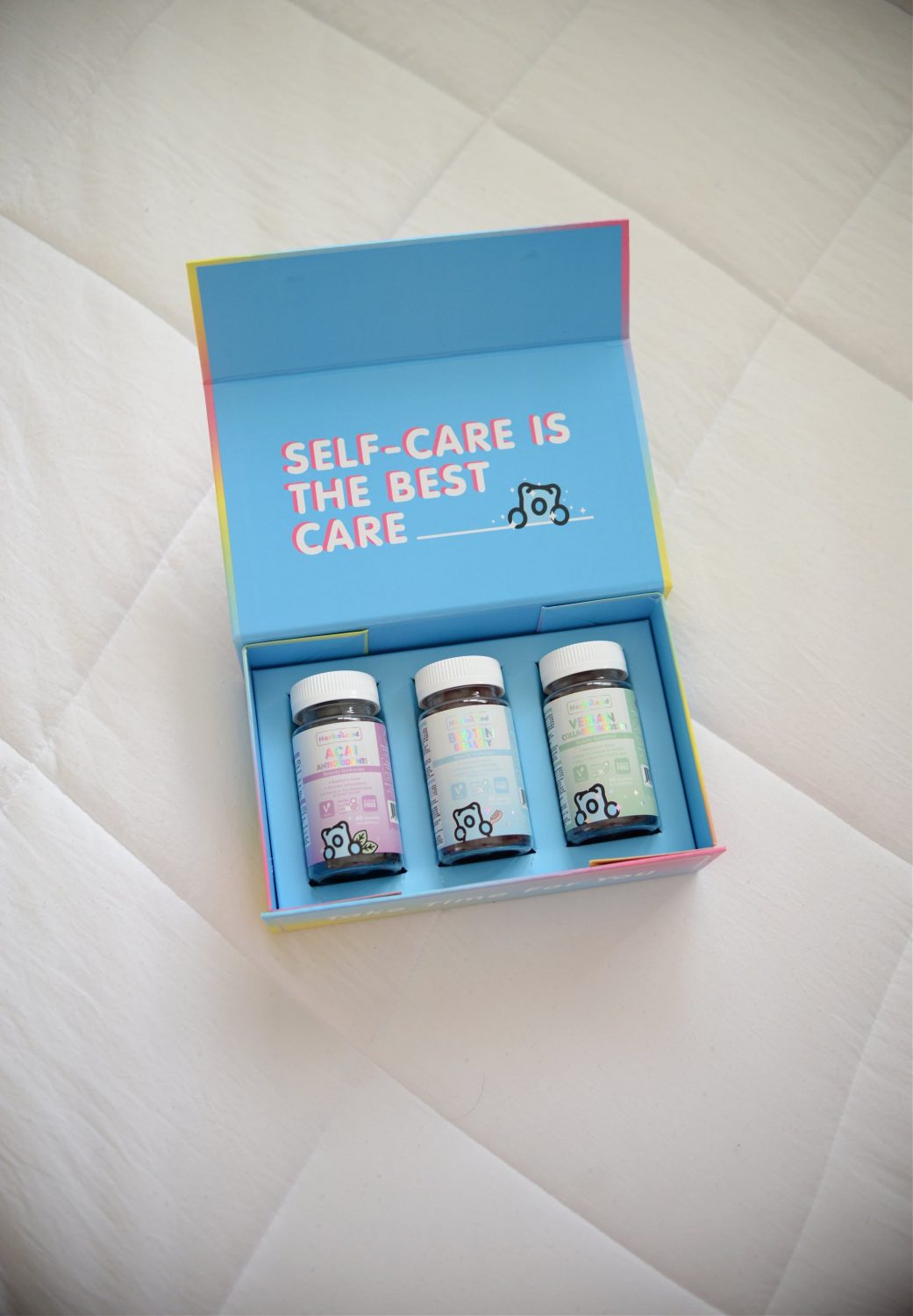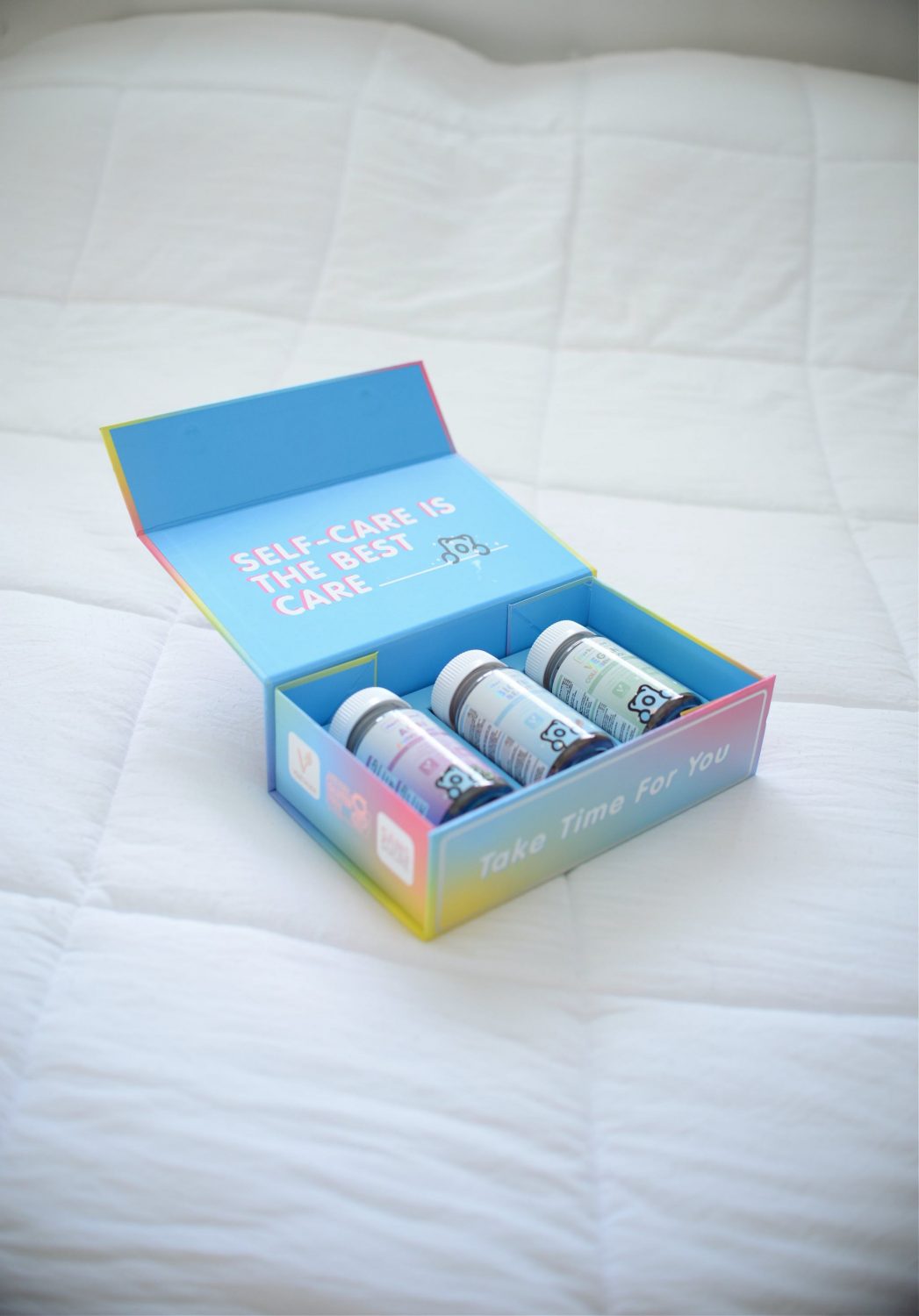 I've been treating myself to Herbaland Vegan Beauty Box for the past month, and I'm already seeing dramatic results (just ask my hubby and hair stylist). The Vegan Collagen Booster contains a powerful blend of Vitamin C, L-Lysine, Vitamin A, and Amla Fruit, all designed to boost your immunity, repair the skin and protect it against future damage. We all know as we age, our body produces less collagen, leading to dry, dehydrated skin, along with fine lines and wrinkles. I love knowing by taking these delicious gummies, seriously, it's like eating candy, I'm adding elasticity and hydration back into my skin. I've been missing getting my nails done, but unlike my brittle nails from months prior, I can see them getting stronger and hard as the days go on. Maybe it's because my nails are stronger, or the fact they are no longer breaking or splitting, but my nails have never looked this good. They are growing quickly and staying long without the fear of breaking.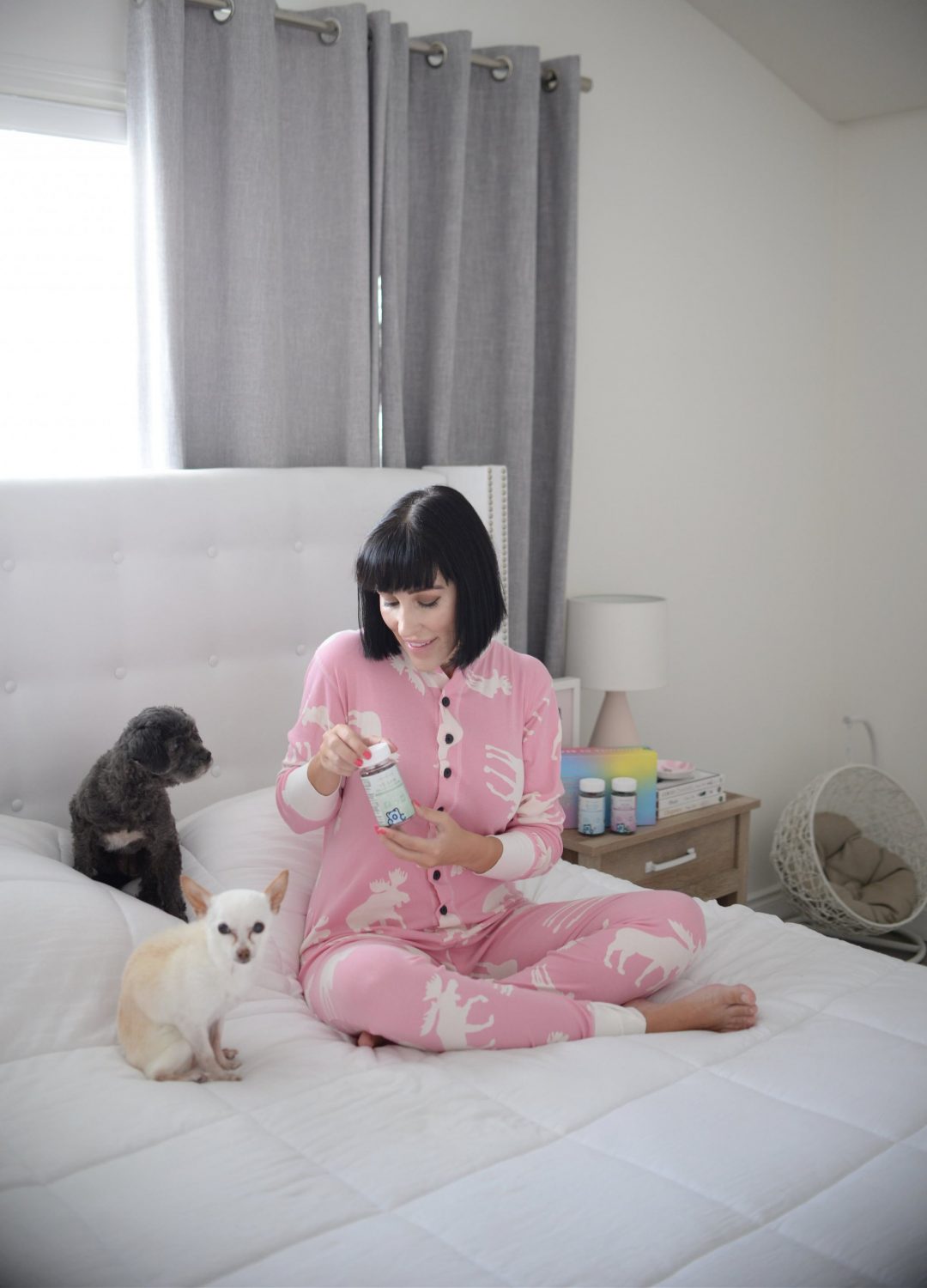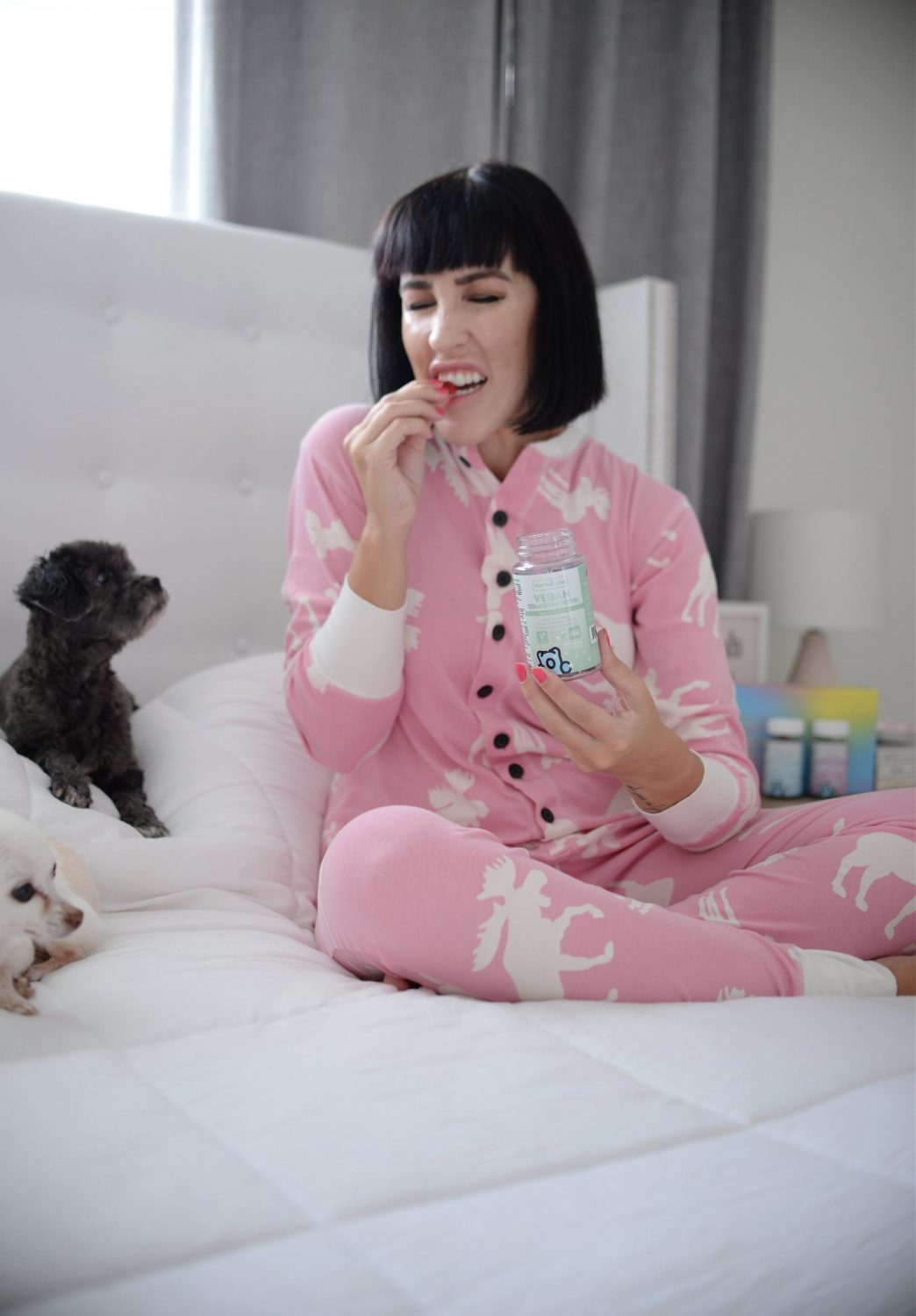 Also found within the Beauty Box is the brand's Biotin Beauty Gummies. I'm no stranger to biotin, I tend to look for it in my hair care products, but never thought to take it as a supplement. It's formulated with an array of essential vitamins and minerals, such as biotin, folic acid, zinc, b12 and fo-ti extract, all designed to help boost your natural beauty by promoting healthy, shiny, stronger hair and nails. My hair has always grown incredibly quickly, just ask my stylist of 20+ years. Maybe it's the food I eat, genetics, or the haircare products I use, but we could all use an extra boost in shine and luster, am I right? Maybe it's the combination of the collagen booster and these biotin gummies, but my hair has been growing extra fast these past few weeks. These supplements are helping to stimulate hair growth, causing my hair to slightly thicken and appear more lustrous. For someone with a lot of hair, but it's fine, this is a win. My hair is looking healthier, while growing quicker.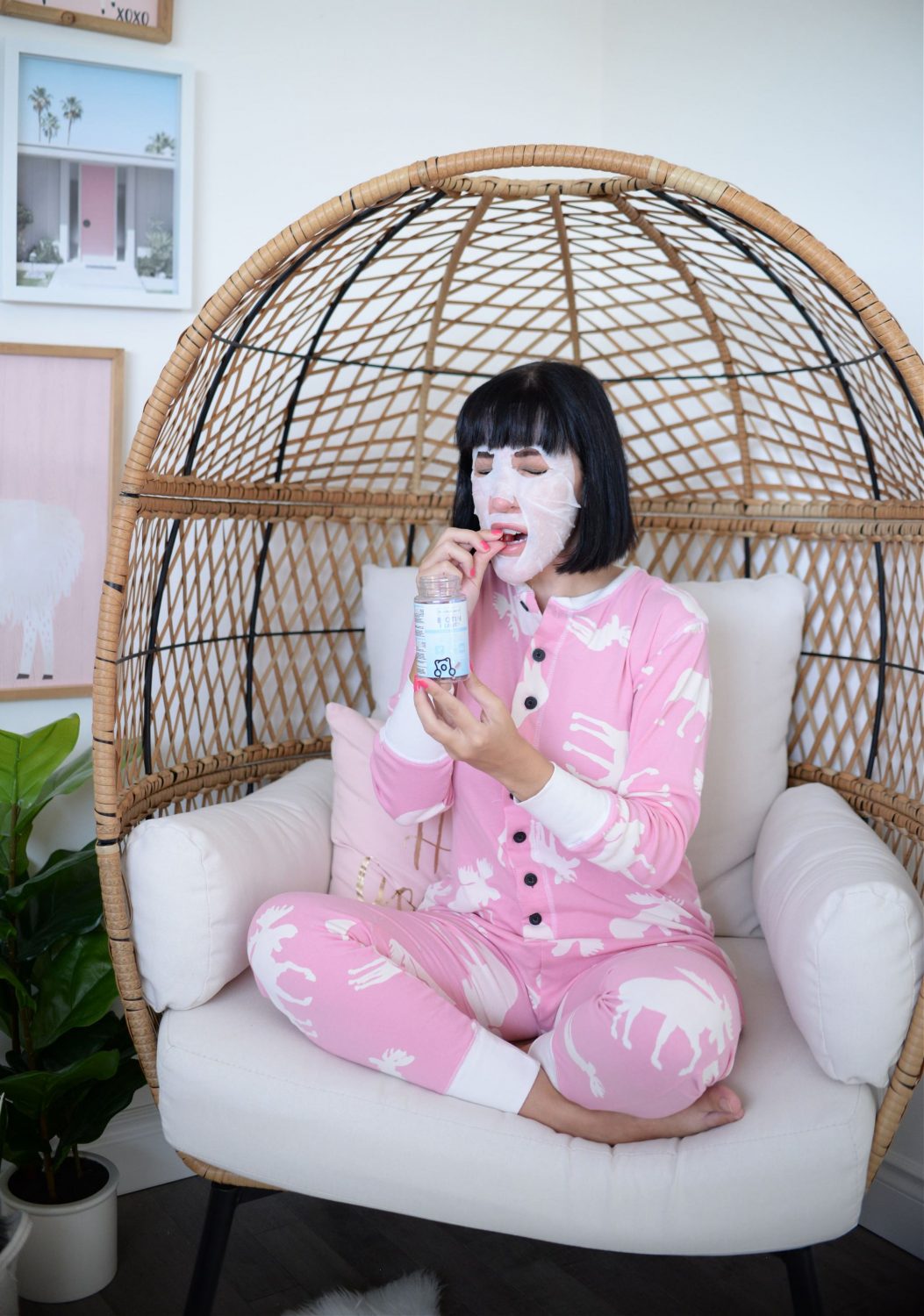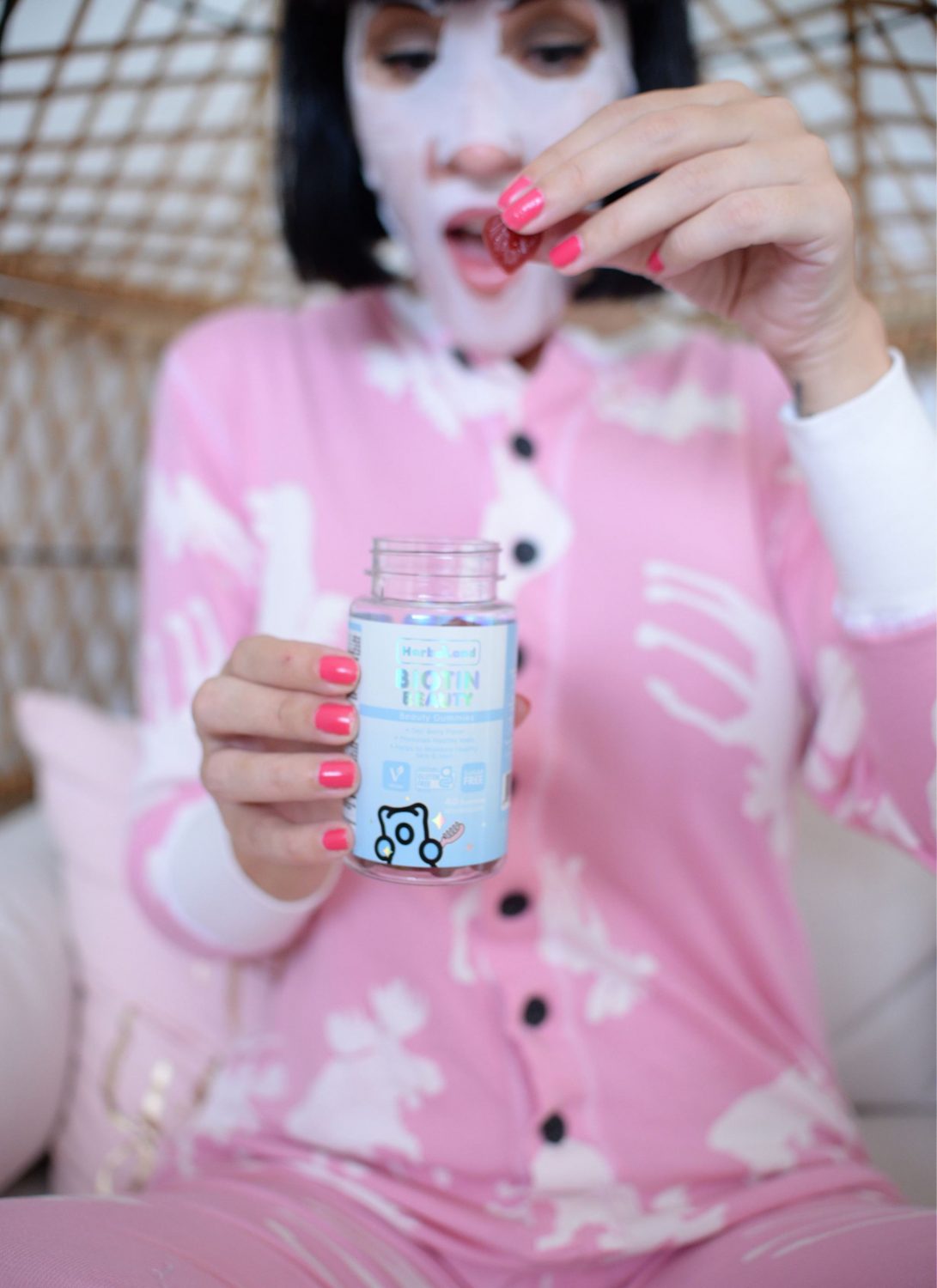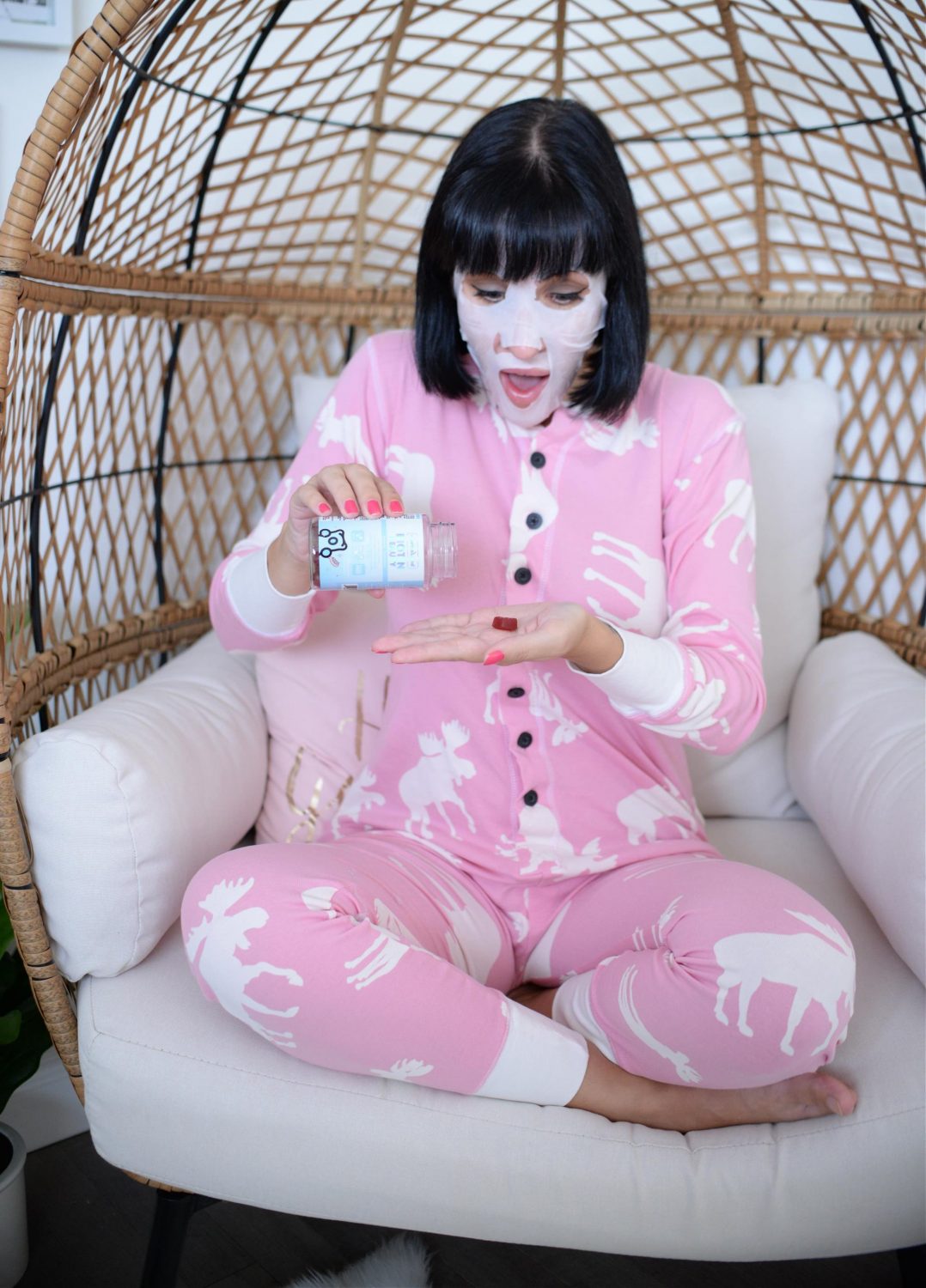 We all know Acai is a superfood, but with a short shelf life, if you don't live in the Amazon region, you've probably only had them frozen or in a pressed juice? Acai berries have an incredibly high amount of antioxidants that help boost your immune system and could even have benefits for your brain, heart and overall health. The Herbaland Açai Antioxidants gummies are formulated with both acai and vitamin C to help fight against free radicals and slow down the ageing process. As you know, I get Botox, and believe that NO magic pill or cream will get rid of fine lines and wrinkles once you have them. Protecting your skin against UV damage is your first step in preventing new ones from appearing. My skin is looking healthier, fresher and more youthful these past few weeks. Thanks to the extra boost in hydration and added vitamin C benefits, my skin is now glowing.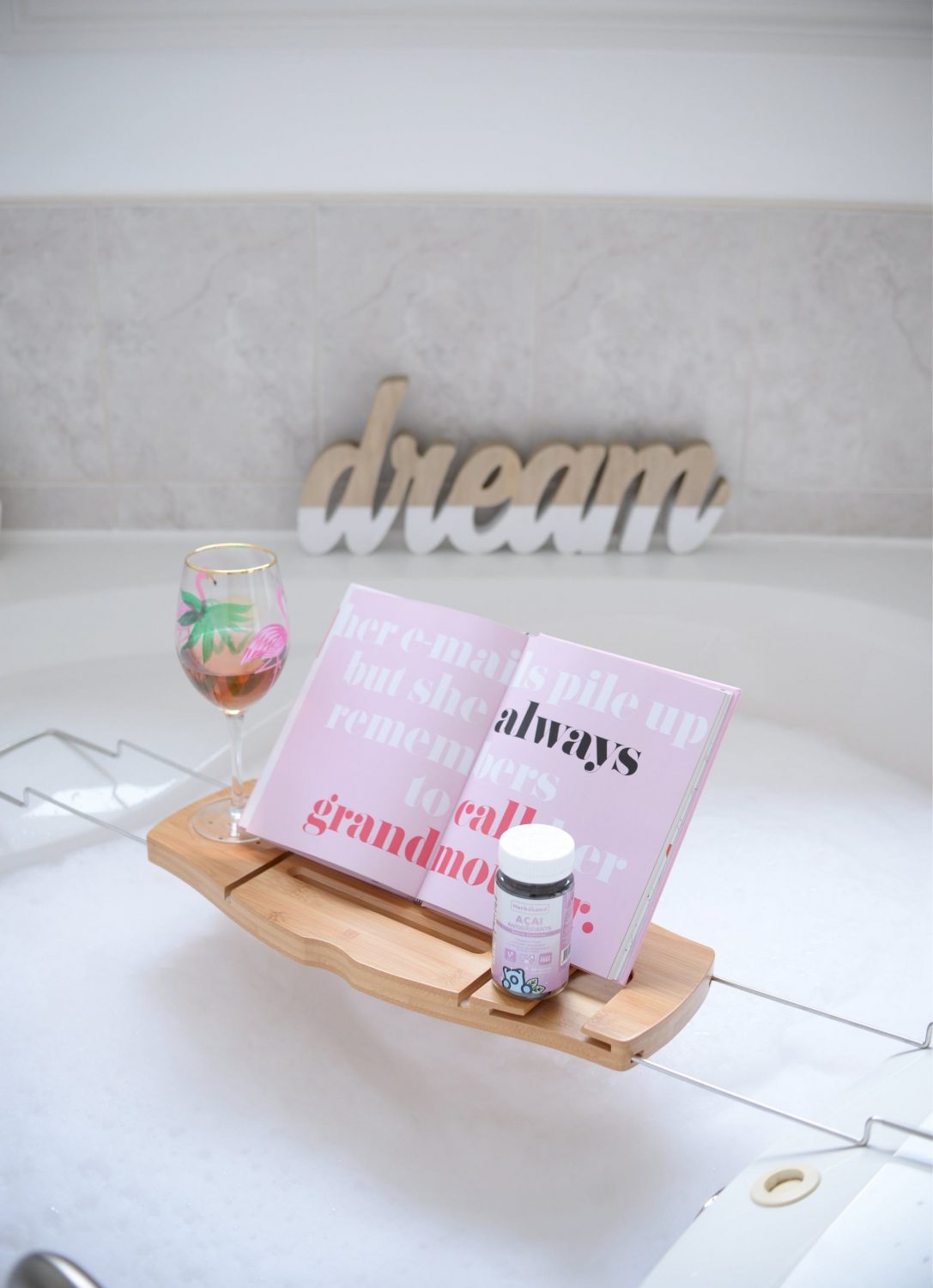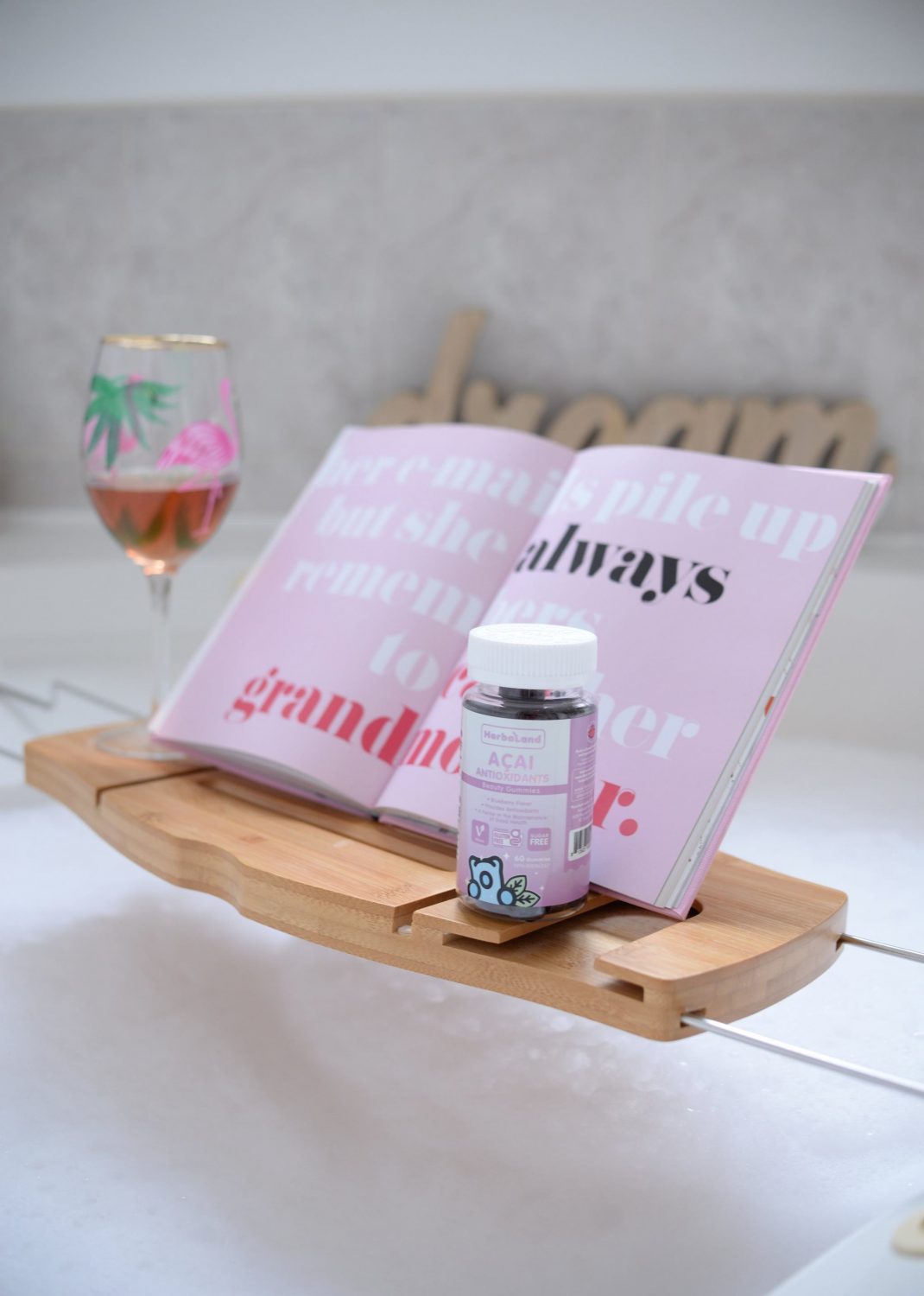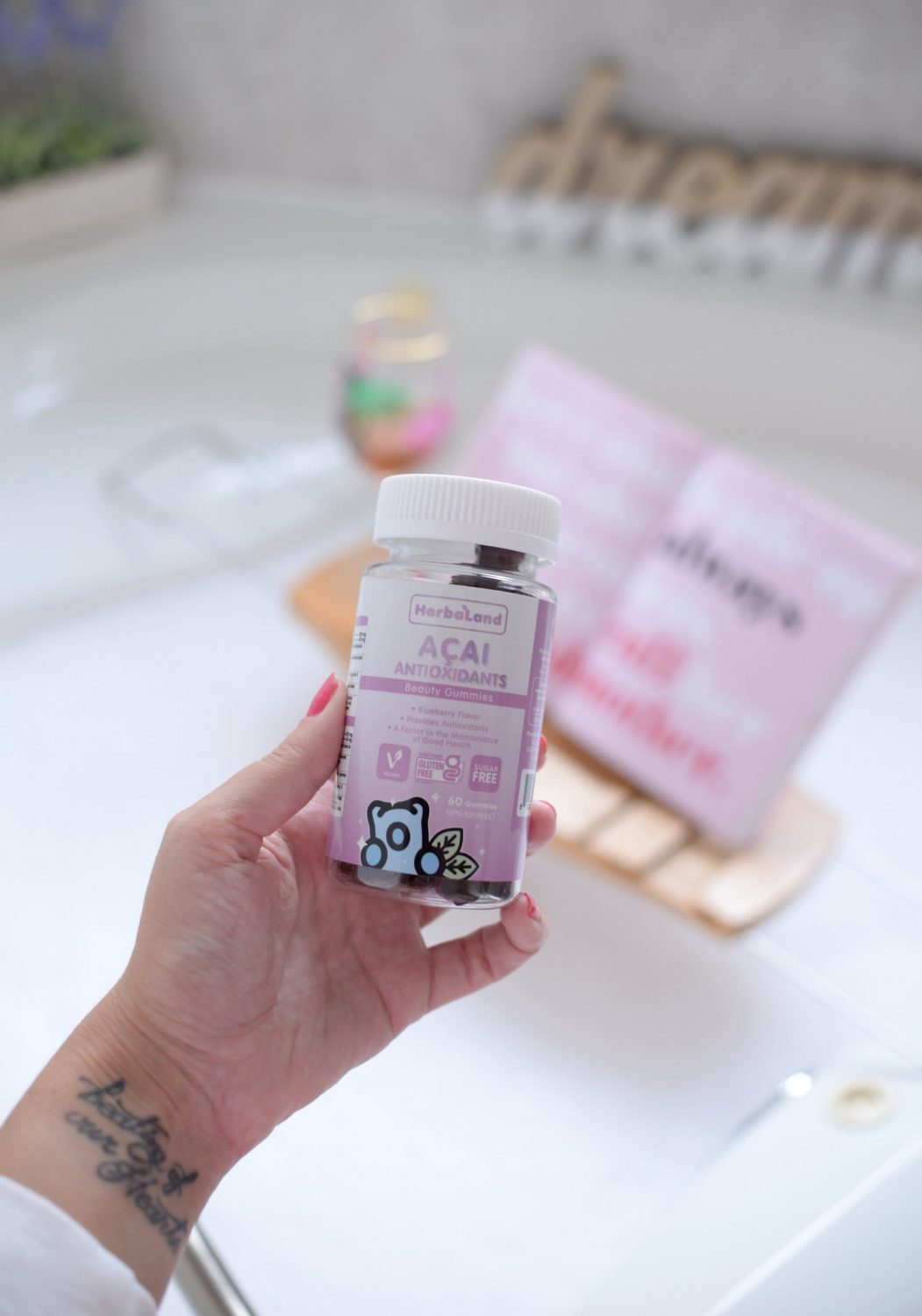 I truly believe the powerhouse ingredient in this Herbaland Vegan Beauty Box is the vitamin C. There is just so many benefits, and since it's found within 2 of the 3 bottles, it just adds to the advantages of this box. It helps to promote overall skin health, while improving your skin's complexion, nail growth and lustrous hair. In partnership with the collagen, it's helping to boost your collagen production to keep skin looking firm and glow-y. Skin is left looking and staying hydrated and plump. It retails for $45.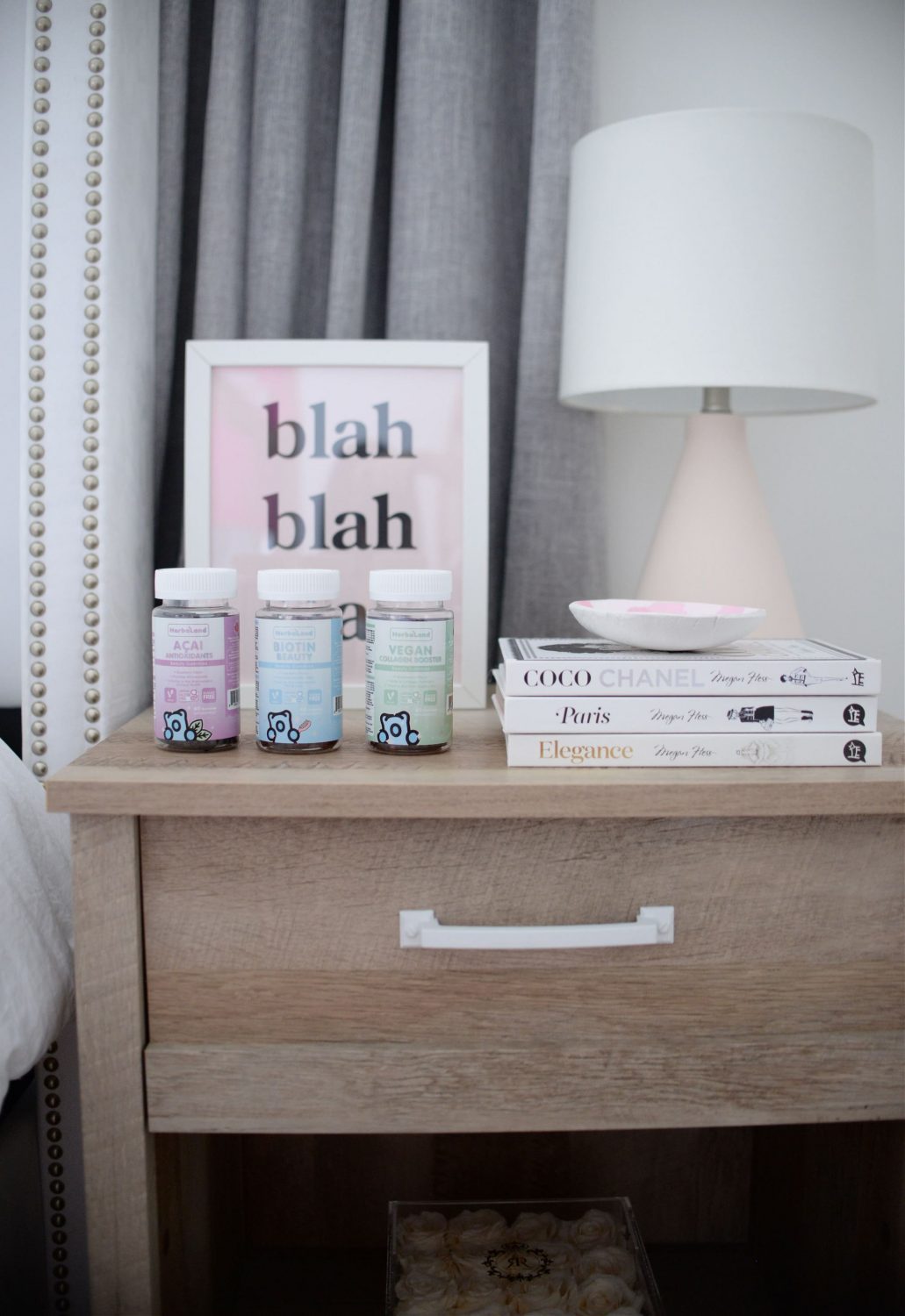 If you've been following me for awhile, you know I'm a bath person. I can count on one hand, how many times I've been in our shower since we built our house in 2008. I find the relaxing benefits of soaking and unwinding in a hot bath helps improve my mood. I've also read that it can help you sleep better. At night, our body temperatures drop, which affects your sleep hormones. The hot water will instantly raise your body temperature, creating more melatonin to prep you for sleep. Having your bath in the evening can help you unwind and process all of the thoughts and feelings from the day. It's your alone time, where you can de-stress your body and mind.
Finally, since self-care is all about putting you first, creating an evening beauty routine can set the tone for the rest of your evening. It tells yourself that you are worthy, and giving yourself some extra love, time and attention is okay. Your skincare routine can be as simple or as extravagant as you like, but remember to always wash your face, moisturize and introduce some sort of anti-aging product. I've been on a medical grade skincare journey for the past few years, and even though it takes me slightly longer, as I now have a few more steps, I'm worth it.
I encourage everyone to think about creating a consistent beauty routine that feels enjoyable, yet doable with your busy lifestyle.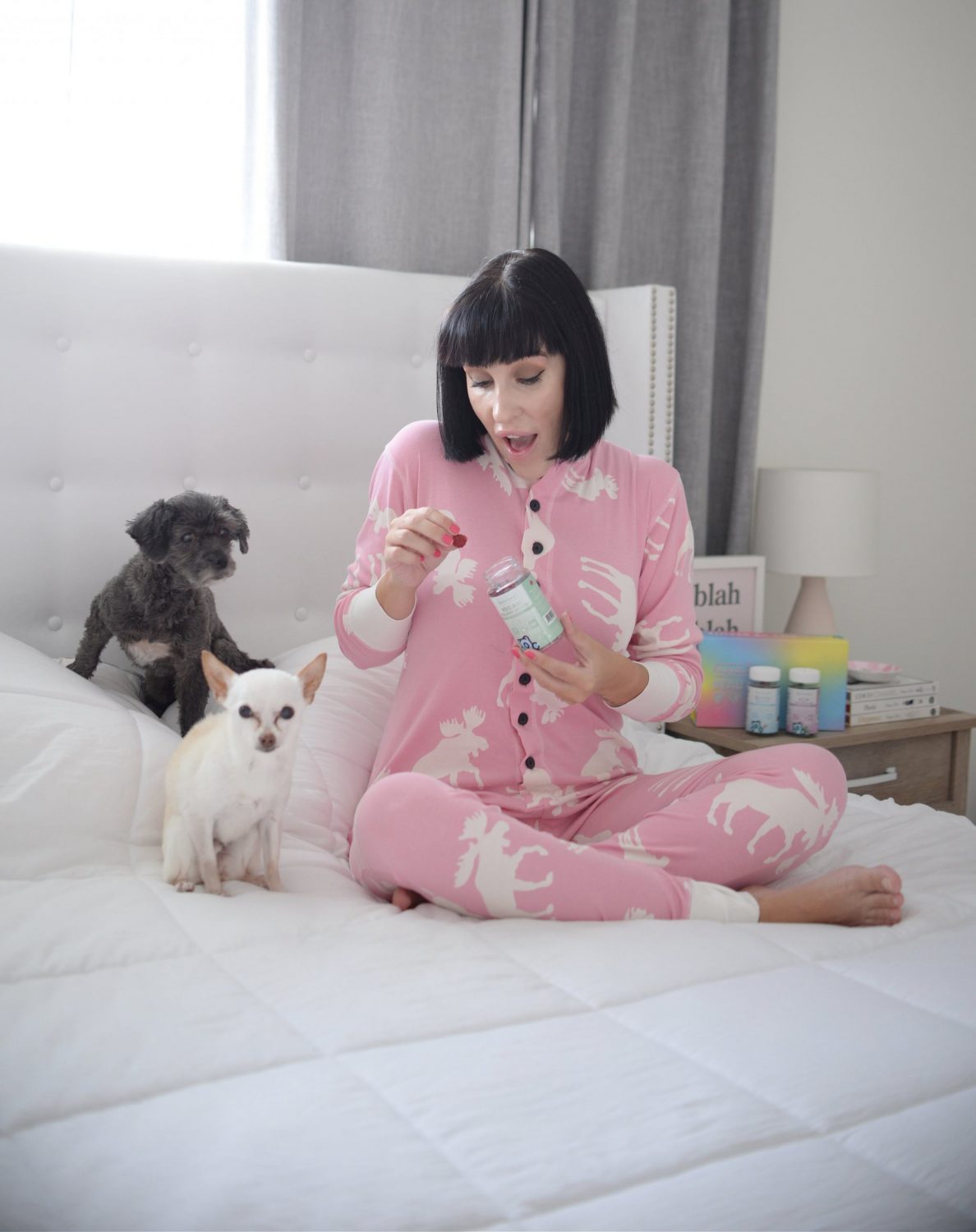 Disclosure: This post was sponsored by Herbaland, but all opinions on this blog are my own. I also want to thank you for supporting the brands that support my blog.