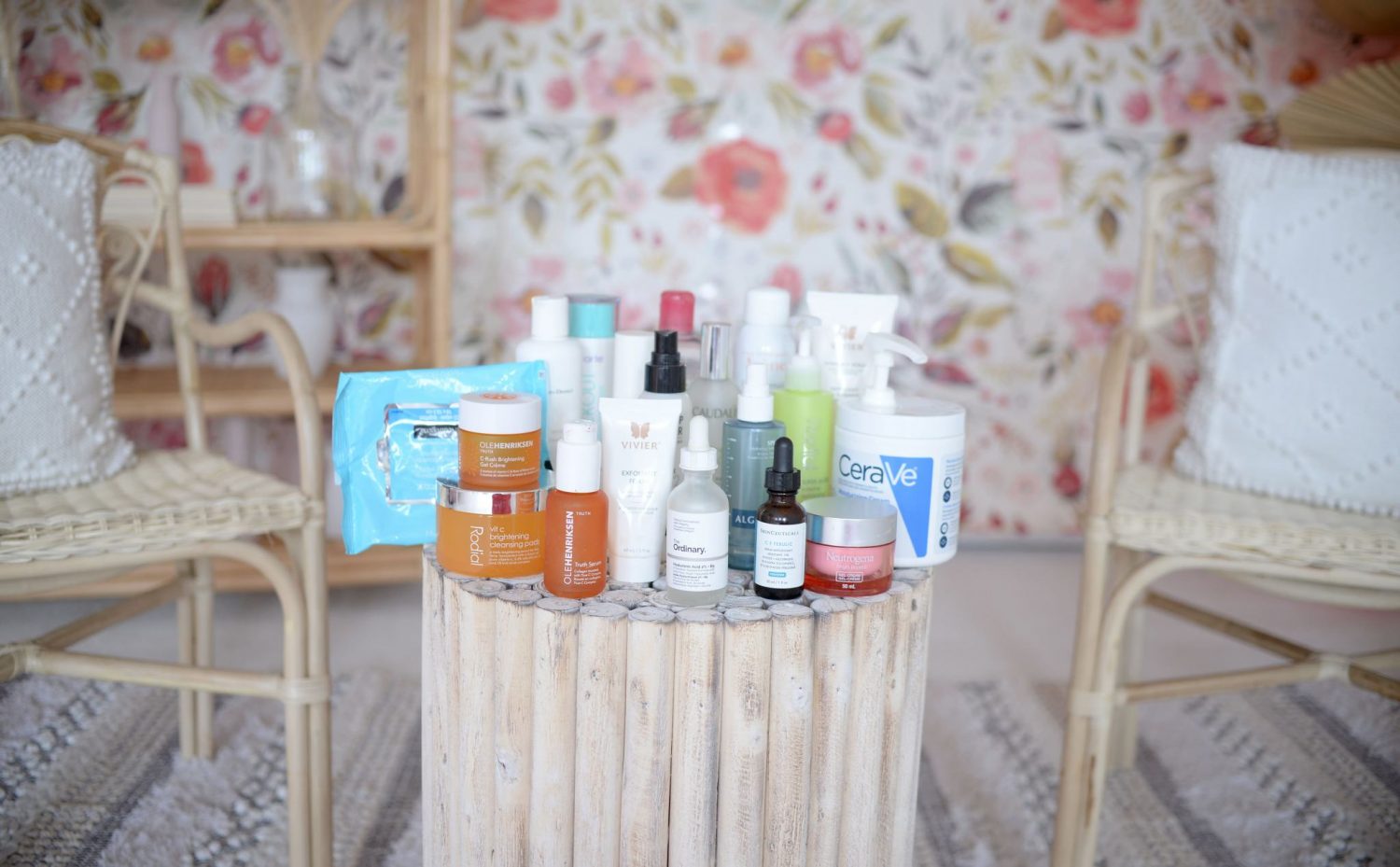 I can't believe it's been over 2 years since I started my medical grade skincare journey. Since I'm a skincare junkie, I've spent the better half of my adulthood testing out and experimenting with different skincare products that simply didn't work. Like any typical beauty consumer, I would look to beauty ads, influencers, friends and family when deciding on which products I wanted to try next. I would spend endless hours browsing the drugstores and Sephora, hoping to find magical products to solve all my skin concerns. By my mid-30's, it was safe to say I've slathered on thousands of dollars-worth of products, never really seeing the results I was hoping for. Now I know the importance of good ingredients and that sometimes, price really does matter. Today, we're talking empties. Let's chat about some of the products I've been obsessed with lately.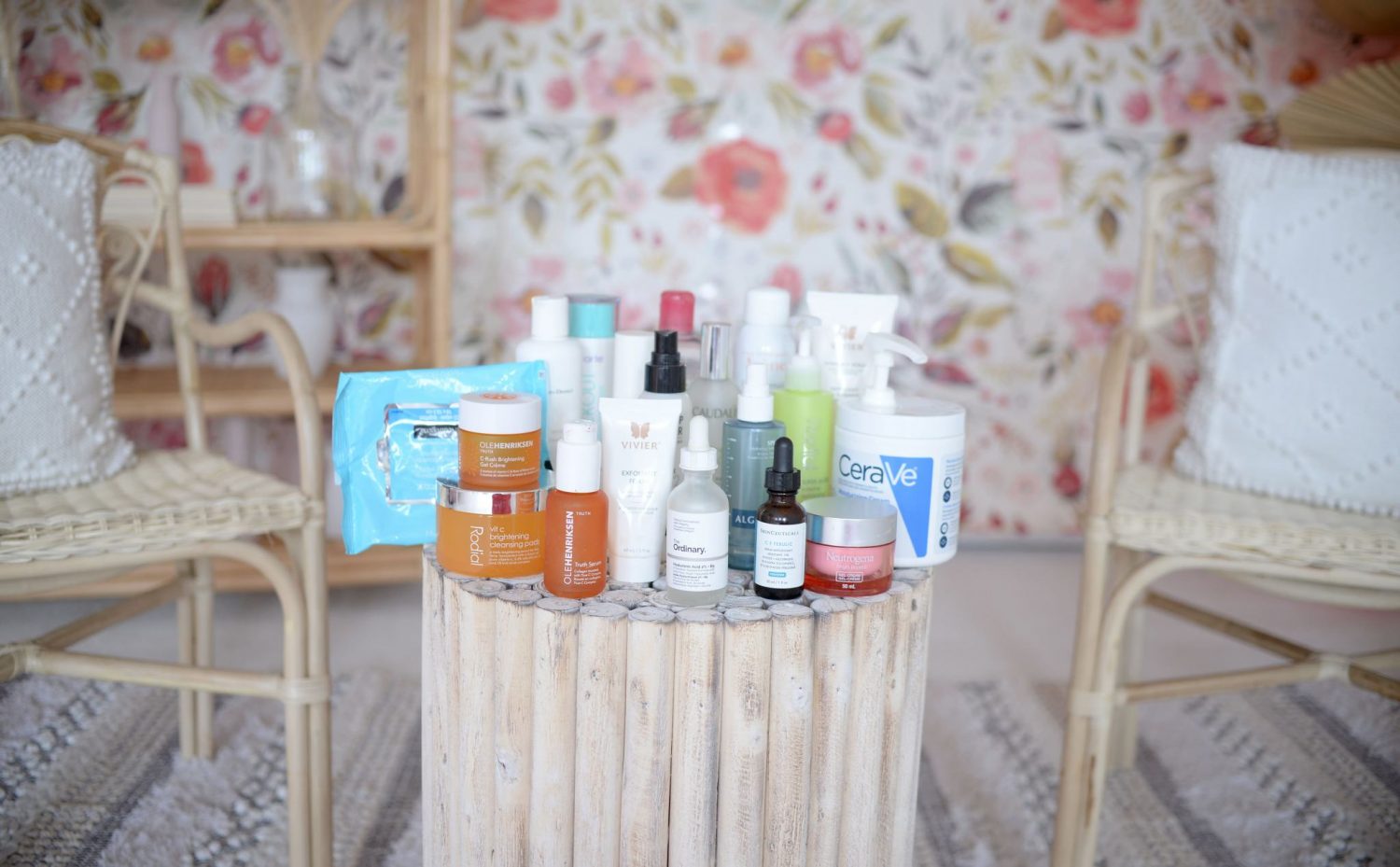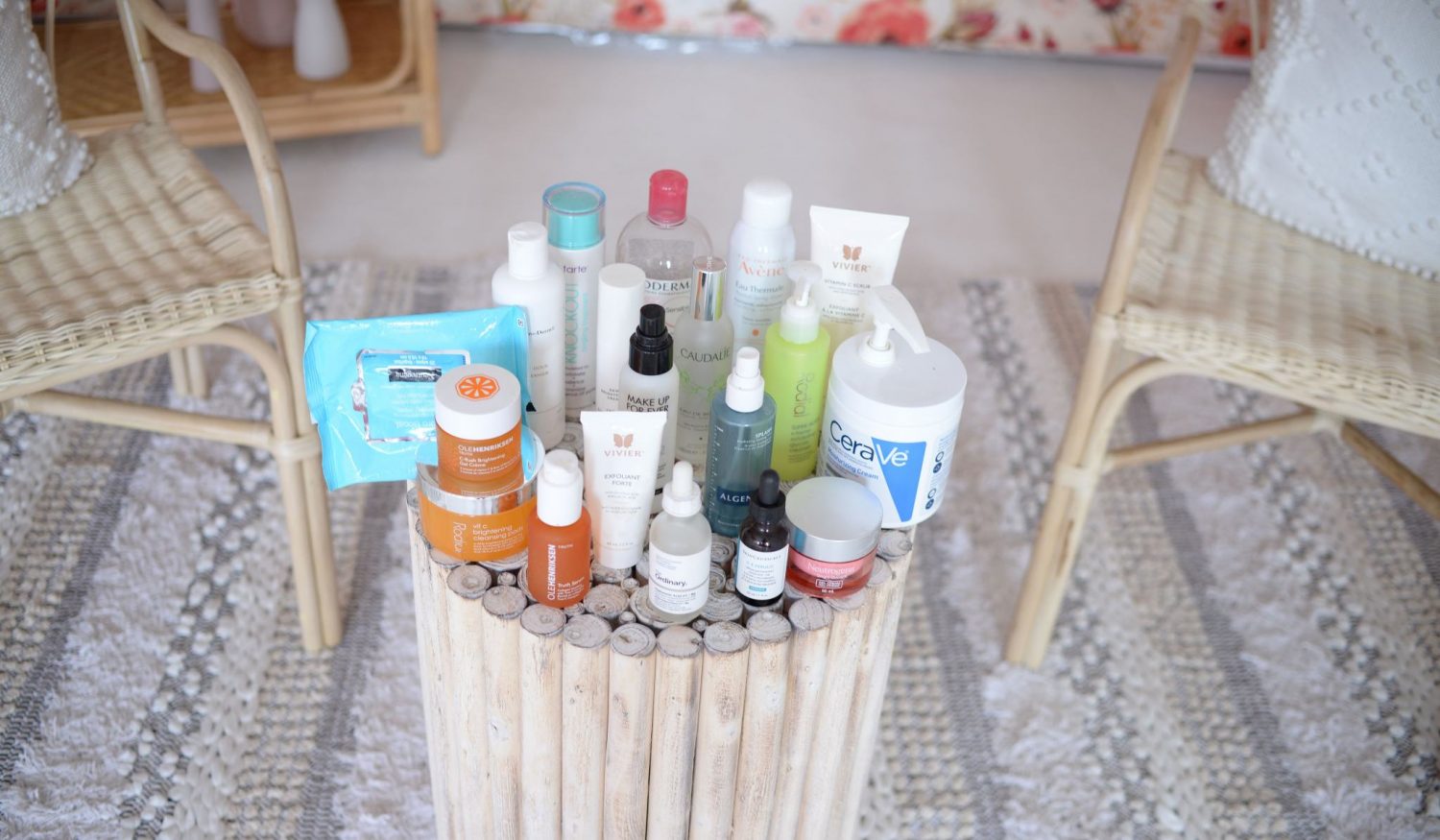 To help lock in hydration, I went through this entire huge tub of CeraVe Moisturizing Cream in a few short months. I swear I was using it 2 times a day, even under foundation, cause it's that good. This rich and creamy moisturizer has been a fave for years, and not sure why I stopped using it for so long? It's formulated with ceramides, hyaluronic acid and glycerine to not only help repair the skin's natural barrier, but actually attracts needed moisture and prevents future moisture loss. It's incredibly thick, to heal any dry patches, but absorbs quick enough for daytime use. From the very first use, you'll notice a huge improvement with the overall dryness of your skin. It honestly does a wonderful job at creating a block between the dry air outside and your skin. This ensures nothing but nourished, hydrated and moisturized skin all day long. It retails for $25.99 for 453g.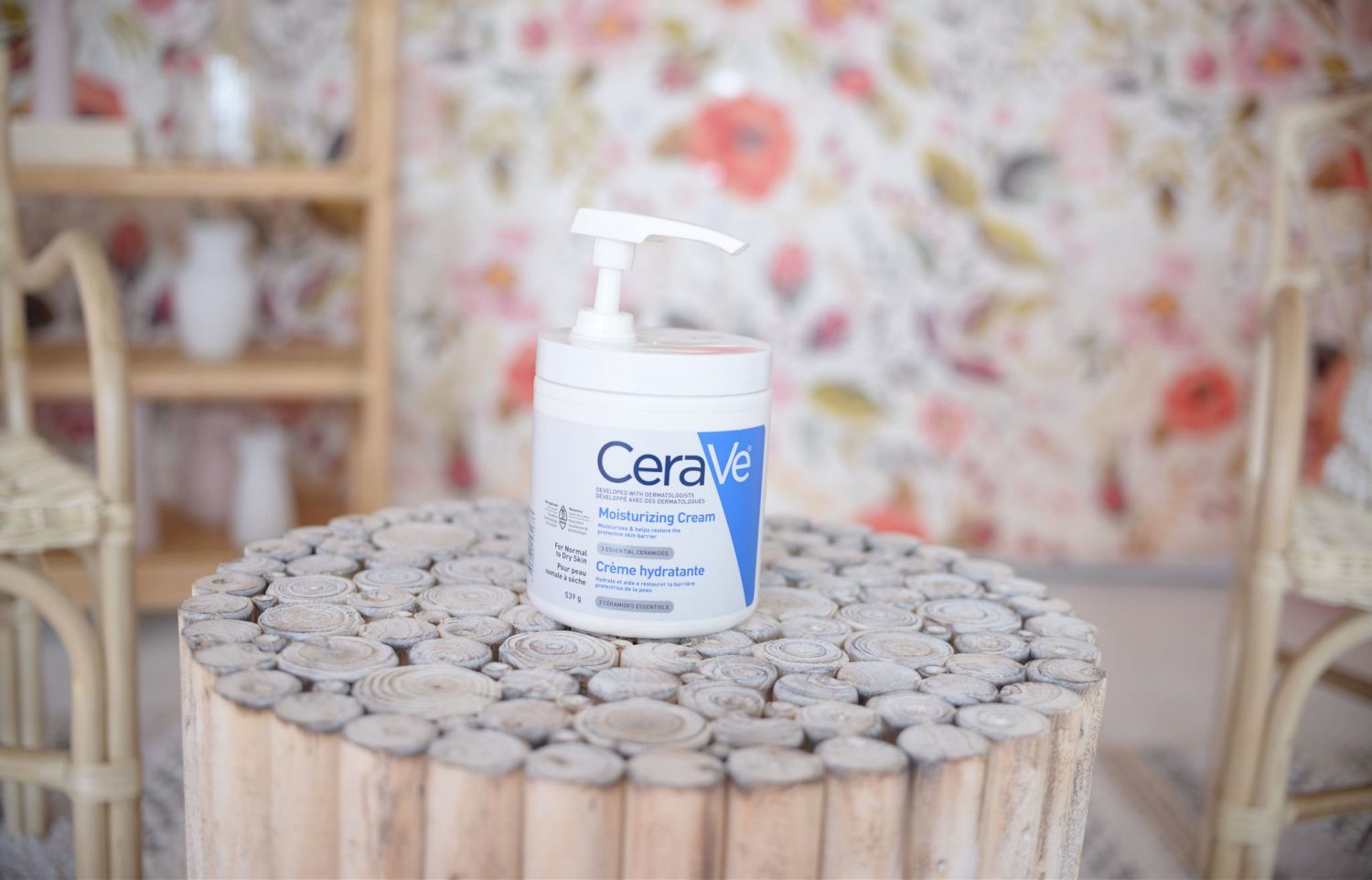 Another drugstore moisturizer I tried was the slightly new Neutrogena Bright Boost Gel Cream. Did I think it was as hydrating as the CeraVe cream, absolutely not, but it's not claiming to be. Anytime you're using a gel cream, it's going to be more about the lightweight texture and how quickly it absorbs into the skin, rather than hydration benefits. Was it a lovely moisturizer to use during the hot summer months, or for someone who's skin is more on the oily side, totally. I found my skin just drank it up, therefore I caught myself applying more than I typically would. It blends and absorbs into the skin so quickly, it's perfect for those in a rush in the morning and don't have the time to wait for their moisturizer to soak in. I also love the slight brightness and luminous glow it achieved on my skin, not something you'd typically find in a moisturizer.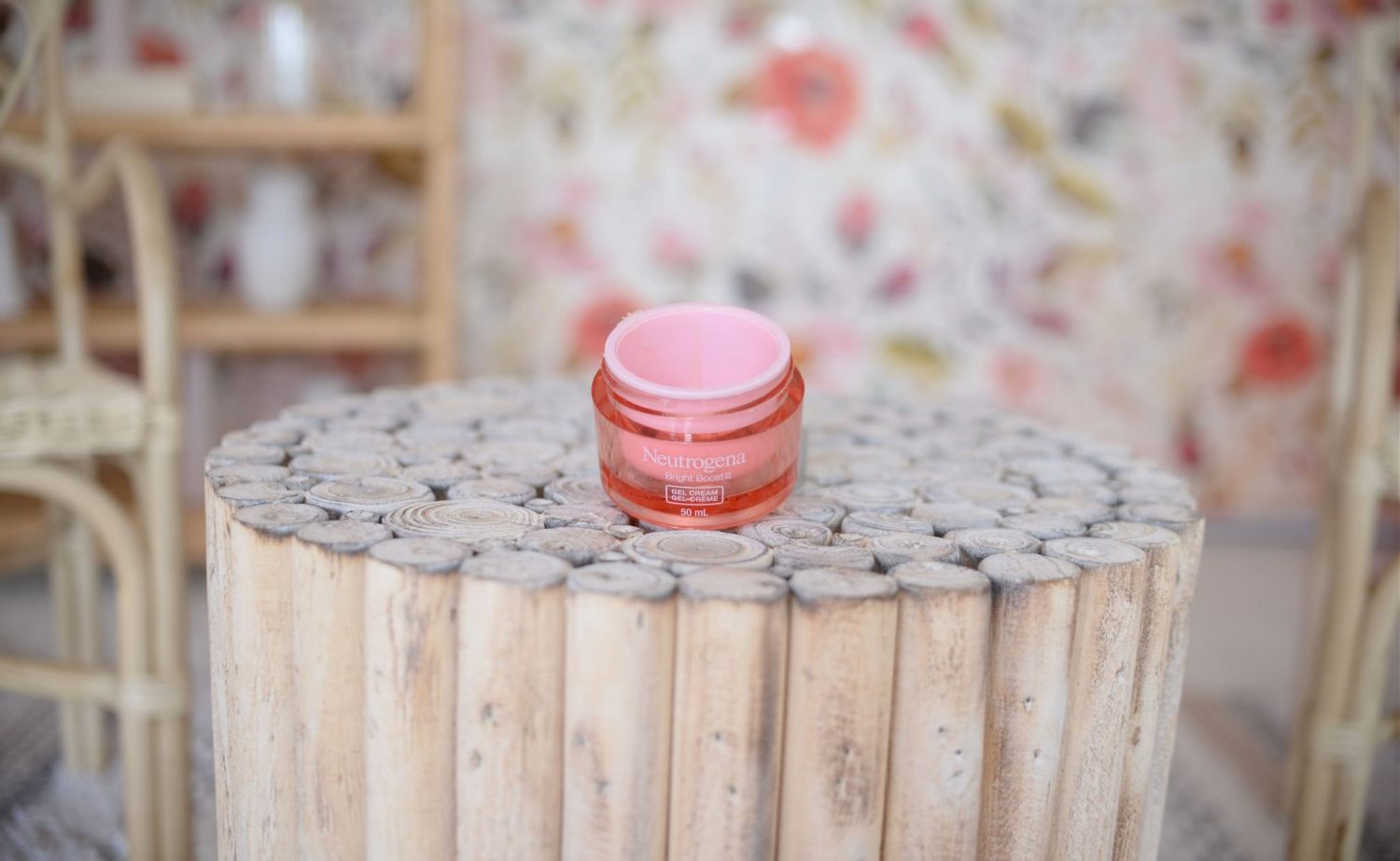 Speaking of hydration, you've heard me rave about the Avène Thermal Spring Water on here several times. This is probably my 10th bottle of it. I'm somewhat of a crazy person and carry it around in my handbag for a burst of freshness on the go. It can be used as often as you like, which for my dry and dehydrated skin, is a few times a day. I just spray it on whenever my skin is feeling extra thirsty. I tend to buy the baby bottle for travel and the larger size for home use. It retails for $21.95.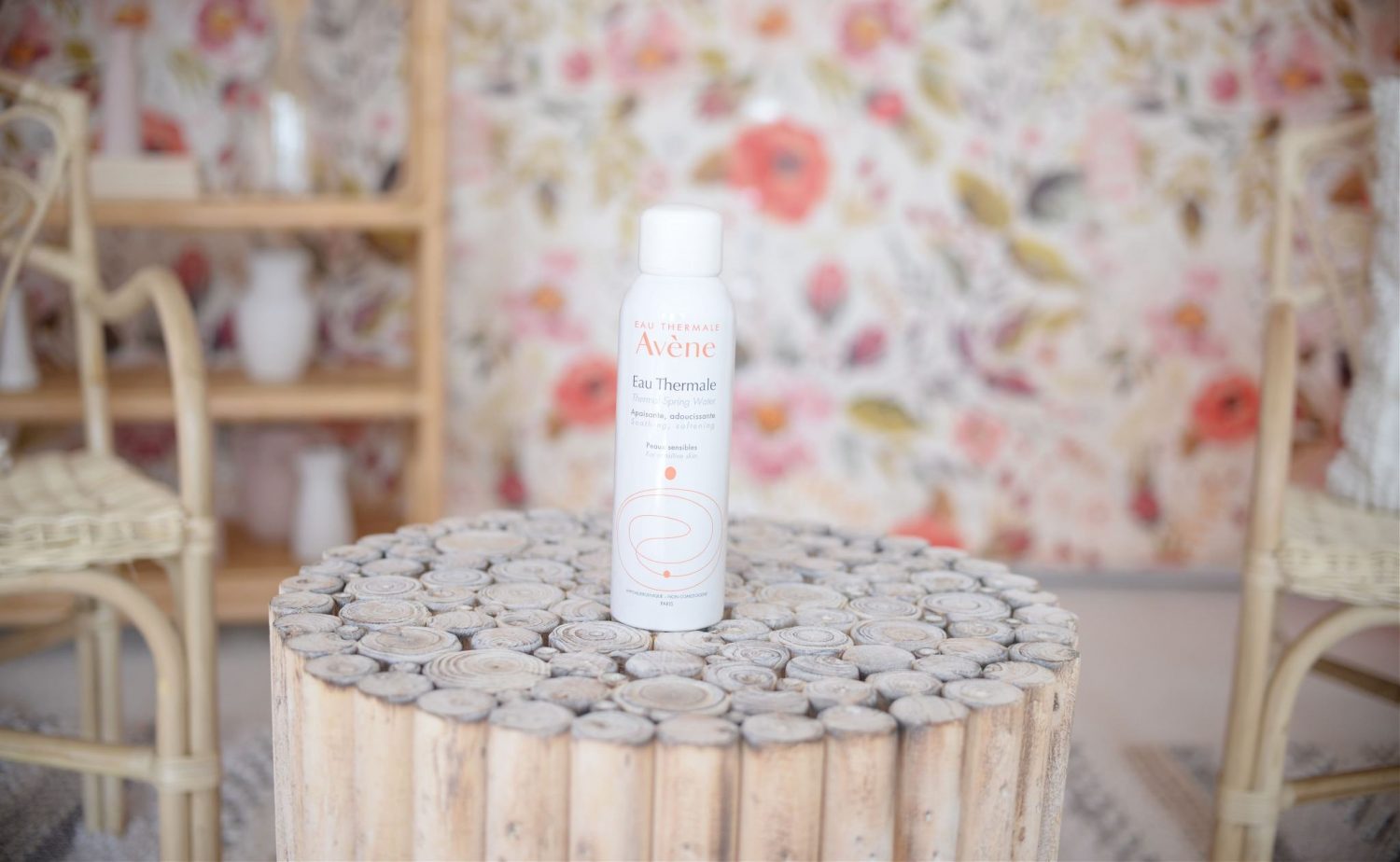 Although not a new product for me, I did re-introduce it into my morning skincare routine, and now I'm lost without it. The OleHenriksen Truth Serum Collagen Booster is a cult fave and a personal favourite of mine for years. This powerful antiaging serum is formulated with a high dose of vitamin C (in the form of sodium ascorbyl phosphate at 10%) to help stimulate collagen production. Overtime it will help reduce the signs of aging by repairing sun damage. It contains glycerin and hyaluronic acid to help moisturize, aloe to soften and soothe the skin, along with green tea extract to help protect the skin from future damage. Not only does it help brighten and add all-day hydration, you will notice your makeup will apply smoother and more flawless. With long term use you will not only have a radiant and glowing complexion, but your skin texture and quality will improve. It retails for $66.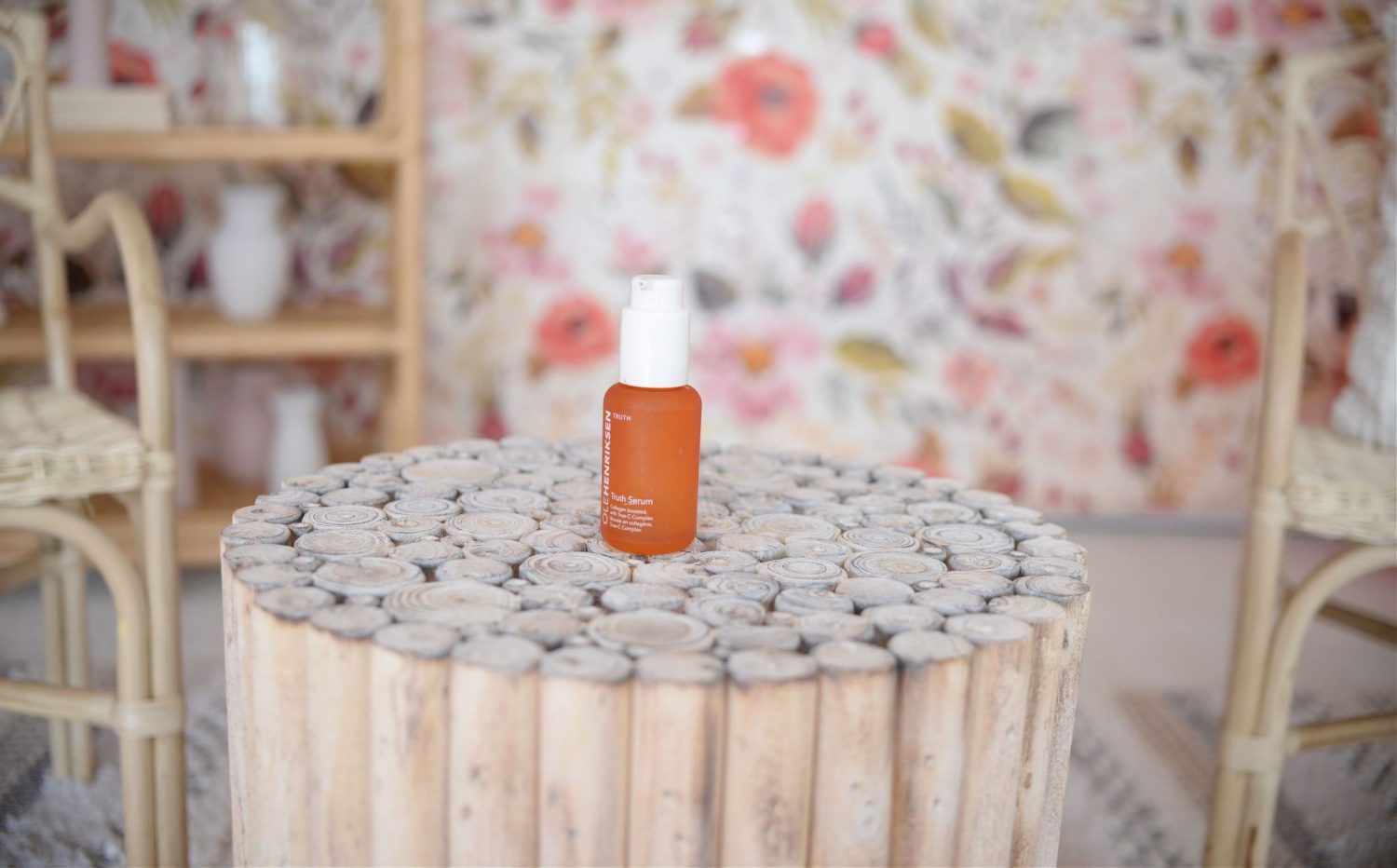 Hyaluronic acid is one of the best ingredients you can introduce into your daily routine. It can hold upwards of 1000x its weight in moisture. There's no better way to ensure your skin stays super-soft, plump and pillow-like than this beneficial ingredient. If you follow me on Instagram stories, you've heard me go on and on about The Ordinary Hyaluronic Acid 2% + B5. In fact, the brand now offers it in a larger 60ml bottle, which I totally stocked up on. I go through this stuff like water, I truly believe you can never apply enough. Since it's a moisture magnet, it needs to be applied to slightly damp skin. You can either apply one of your fave serums or spritz with your favourite facial spray before going in with your daytime/ evening creams. This will help penetrate the moisturizer deeper and enhance its benefits. The more moisture you combine it with, the better it performs. It retails for $6.80 for 30ml.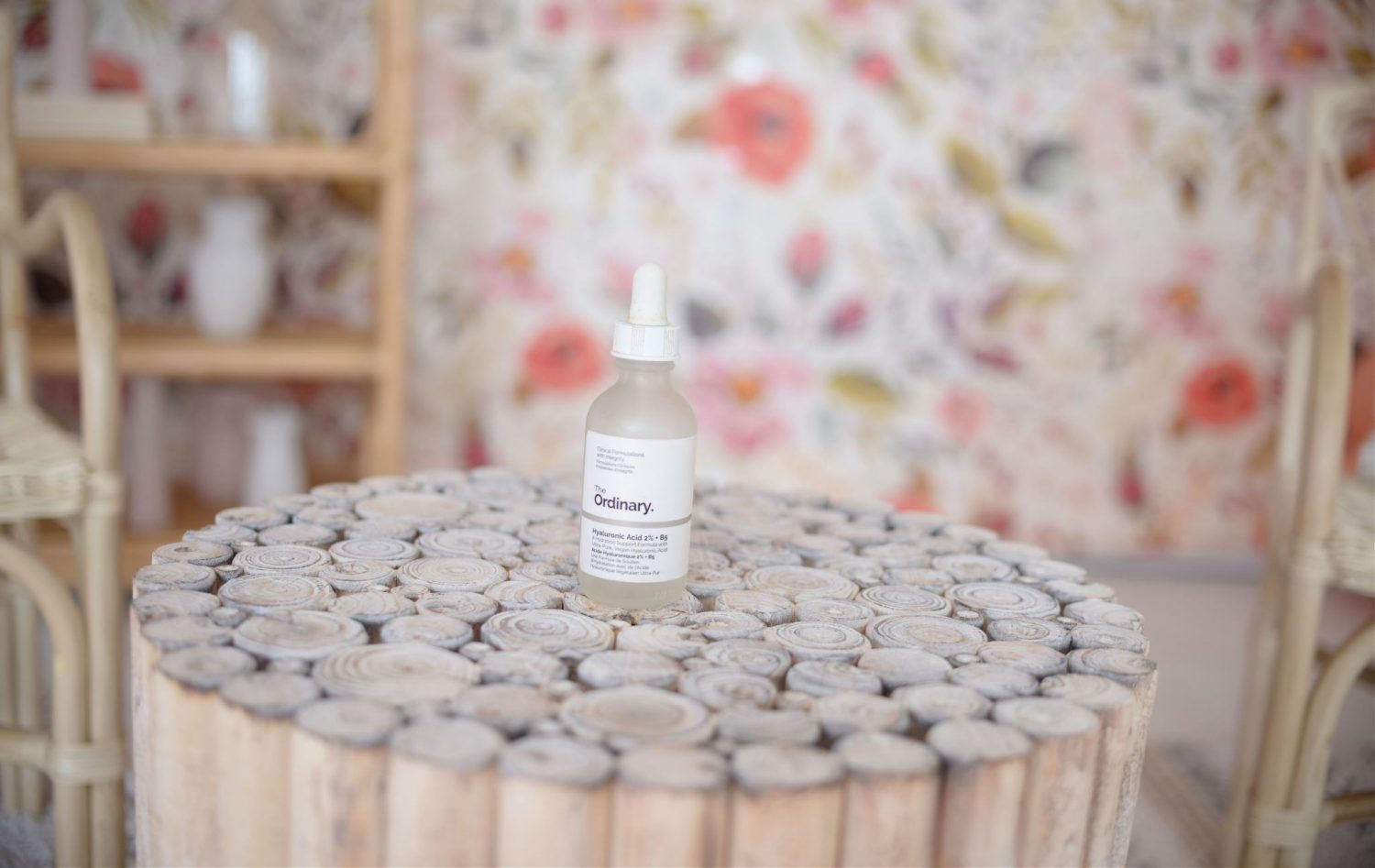 SkinCeuticals C E Ferulic is the perfect daytime serum as it delivers advanced environmental protection, while neutralizing free radicals that reduce the appearance of fine lines and wrinkles. Another product I went without for years, and not sure why I stopped. It combines 15% L-ascorbic acid, 1% alpha tocopherol, along with 0.5% ferulic acid to help provide advanced protection against photoaging, while protecting against UVA and UVB. It also helps to boost collagen synthesis to help improve the signs of aging, providing unmatched antioxidant protection and increases firmness and replenishes lipids to reduce wrinkles. Once absorbed into the skin, it can't be rubbed off and remains effective for up to 72 hours. The only downside, it smells awful, which I've mentioned on Instagram stories. Derek says it smells like old bacon hehe. I sometimes even add a few drops to my sunscreen for added protection. The combination of high potency vitamins C & E is just a few reasons why this is a cult-fave. It retails for $190.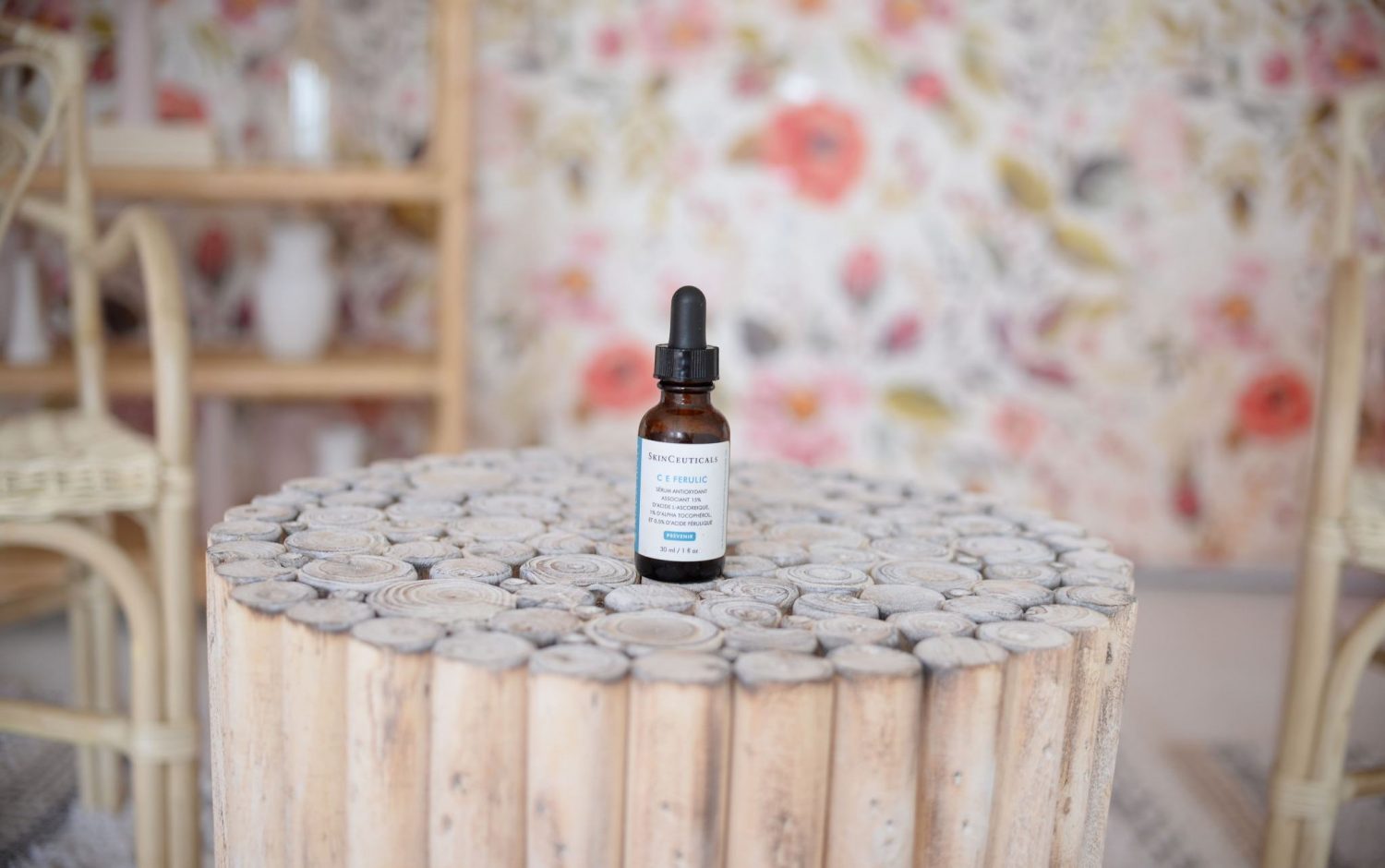 This is my second bottle of the Pro-Derm Gentle Cleanser, a cleanser that not only washes away dirt, oil and daily grime, but doubles as a gentle exfoliator. It's formulated with glycolic acid that helps remove dead and damaged skin cells, softening, tightening and controlling breakouts. It stimulates new cell turnover and boosts collagen for brighter, more radiant skin with each use. This powerful exfoliating ingredient can also help soften the looks of fine lines and wrinkles. It also contains vitamin B5 to help prevent premature aging and keeping your skin fresh and youthful. Aloe vera and lavender essential oils to help soothe and calm the skin, while providing a spa-like aroma at home. This is an excellent cleanser for washing away the day, without stripping your skin of its natural oils. This ensures your skin stays silky-smooth, soft and hydrated all day and night. It retails for $38.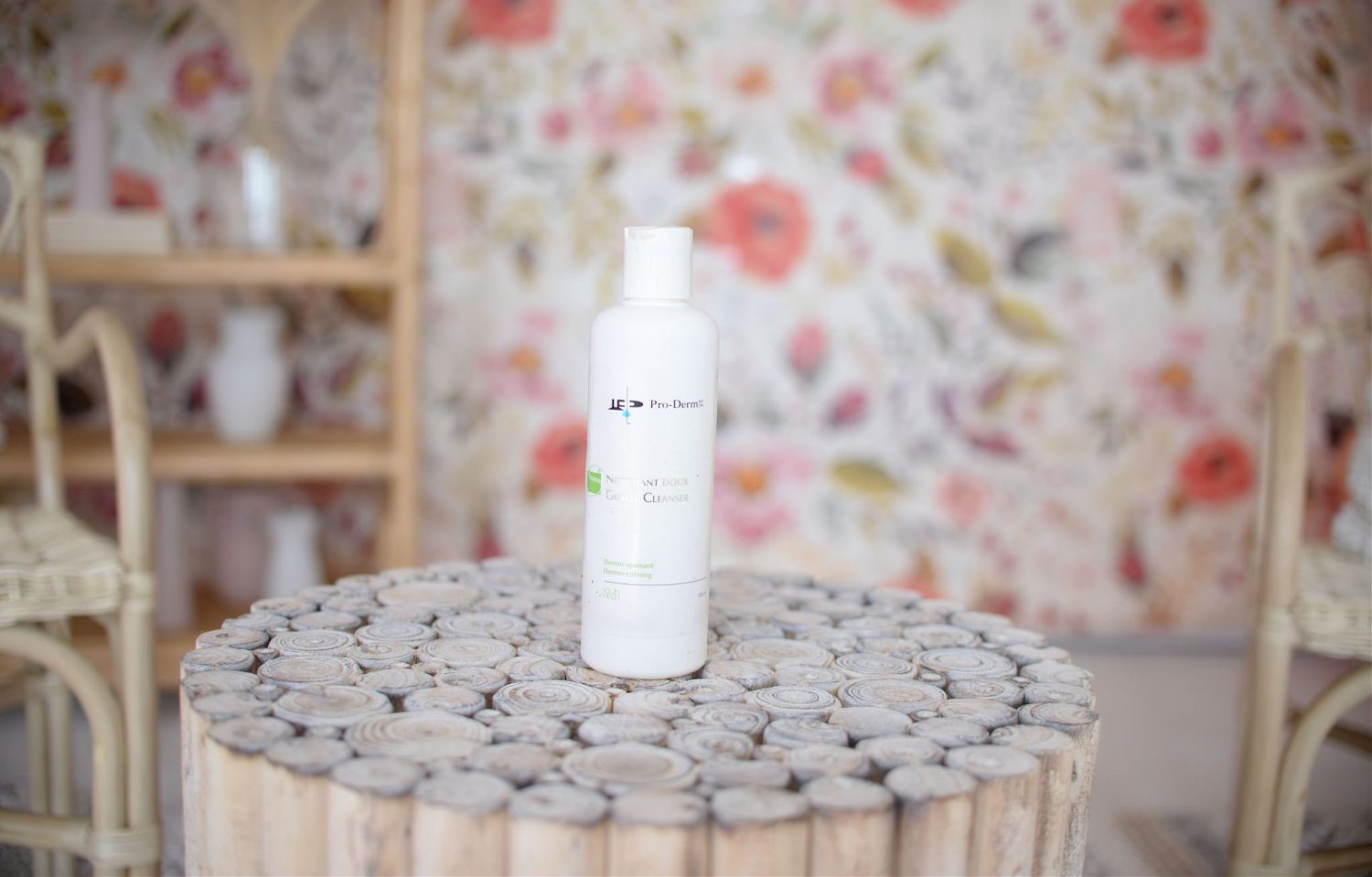 I told ya I had a thing for exfoliating cleanser, another mild exfoliating glycolic cleanser I finished up is the Rodial Super Acids X-Treme Exfoliating Glycolic Cleanser. It instantly helps to reveal cleaner, revitalized, younger looking skin. It helps to balance oil production and improve skin texture. It features a combination of fruit acids, enzymes and purified glycolic acid to deeply cleanse, purify and refine skin appearance. It gently peels away all impurities and dead skin cells for a more even, tone and brighter complexion. Although it claims to help reduce fine lines and wrinkles, I haven't seen this improvement, but it does help to improve skin elasticity and firmness. It retails for $65 for 150ml.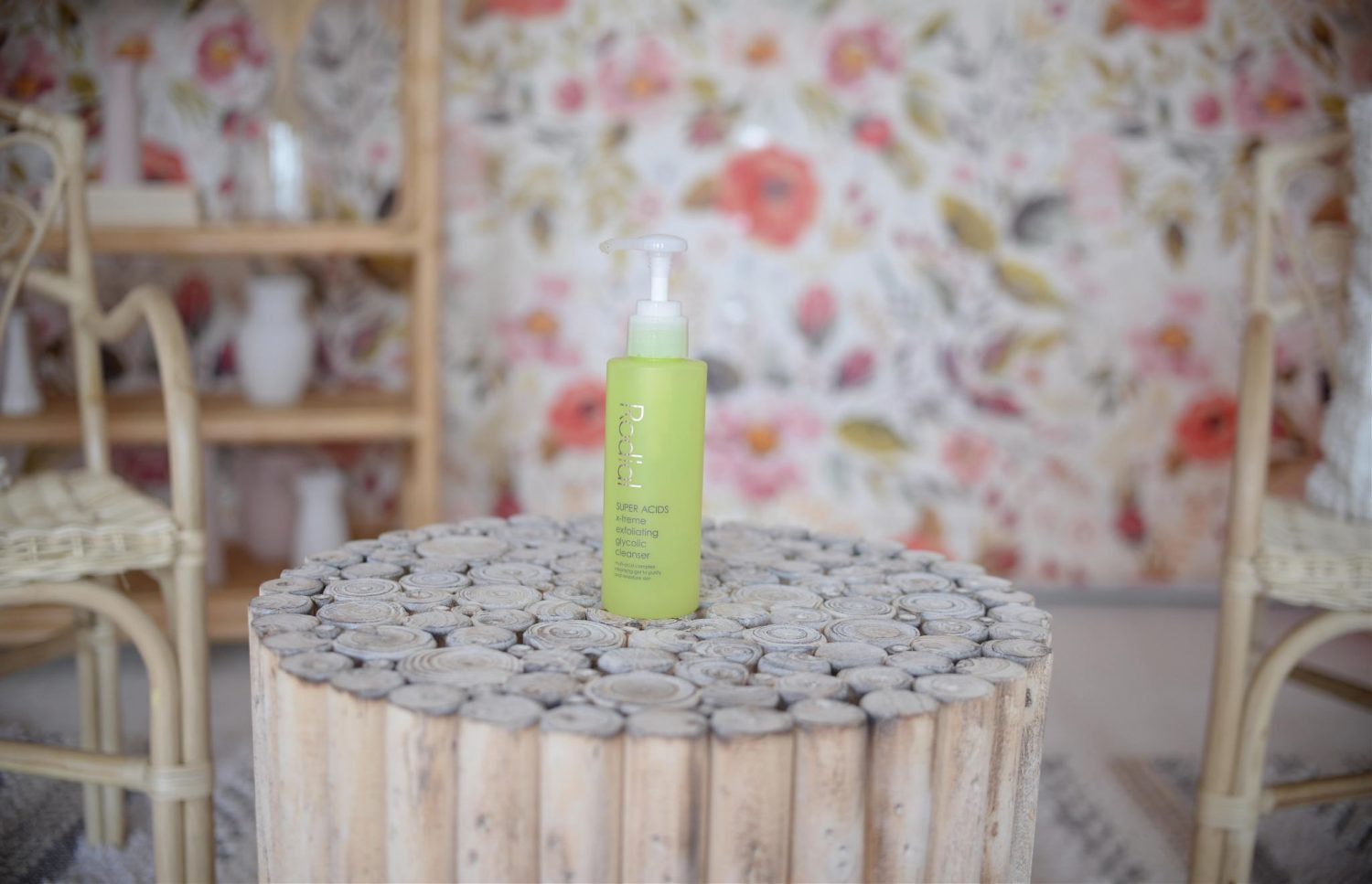 Speaking of exfoliating, the Tarte Knockout Tingling Treatment is formulated with salicylic and lactic acids to help resurface your skin and balance its pH levels. In return, this helps to minimize the appearance of pores, controls excess oil and leaves skin soft, smooth and hydrated. It's a pretty magical product, and unlike other products that take weeks to see results, in as little as one week, you began to see huge improvement. My skin looked brighter and with a fresh and youthful glow in no time.  I apply it the same way I would a toner, by placing a small amount on a cotton pad and dabbing all over the face. If you're not a regular with acid treatments, it may tingle a little (in a good way). It retails for $51.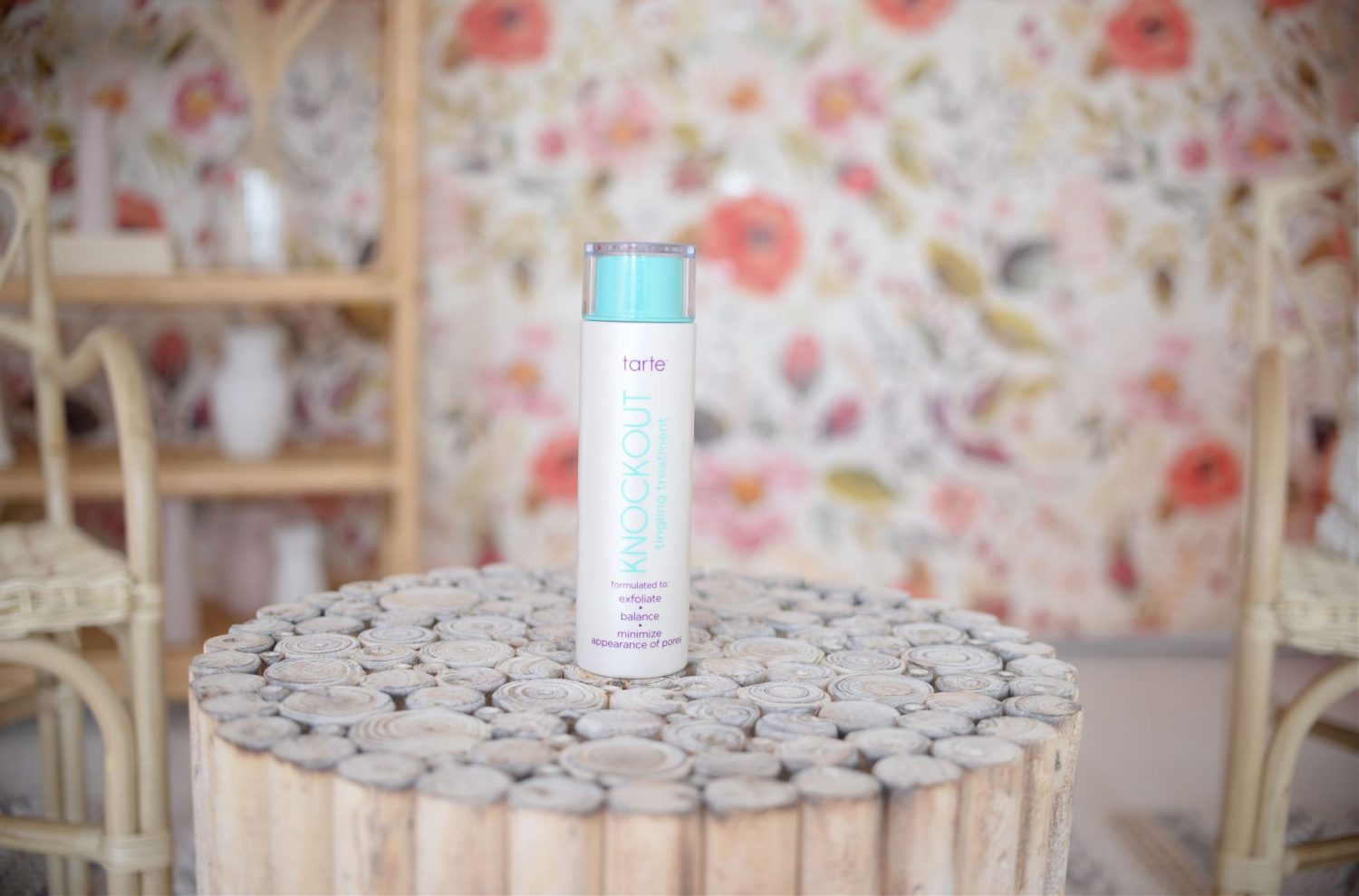 Looking for a more "lotion-like", leave on exfoliator, try the Vivier Exfoliant Forte. This was my first time trying it, and although I've only used one bottle of it, I can honestly say, it needs to be in my every day skincare routine moving forward. Not only does it help improve skin texture tone and smoothness, it helps to slough off any dead skin cells for a brighter and more even complexion. If you have any sun damage areas, on both your face, neck or collarbone, you're going to love this product. Pair that with the SkinCeuticals C E and the harmful UV rays will have nothing on you. It retails for $98.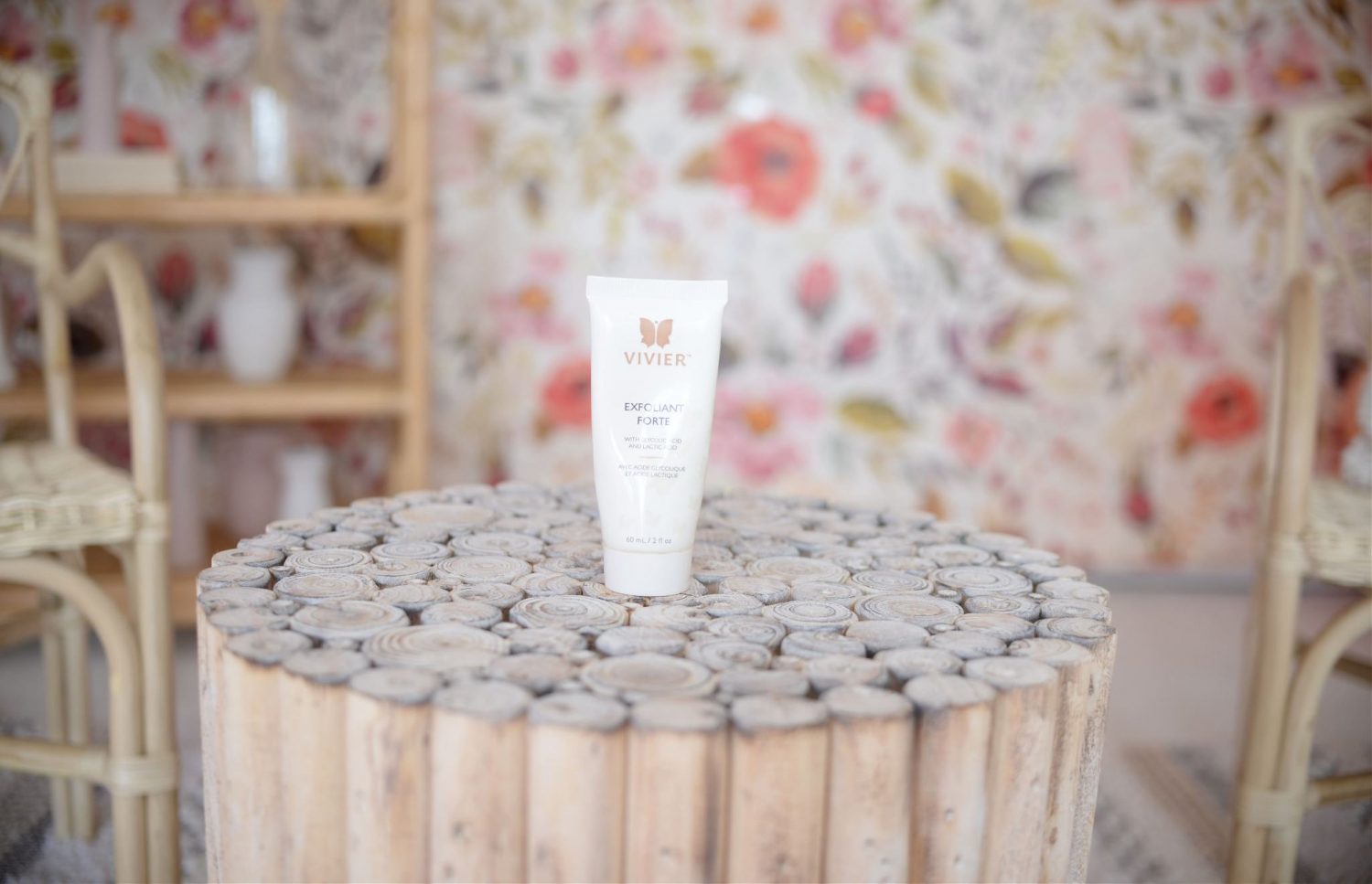 Remember, even a good cleanser, is never going to fully remove all traces of makeup and sunblock. I always recommend a good micellar water beforehand, and the Bioderma ones are my fave. It's quick and easy to use, no rinsing required and is the first step in my cleansing process. It contains glycerin, which helps provide added hydrating benefits. It removes all traces of makeup without that greasy or oily residue that other formulas may leave behind. Simply soak a cotton pad with this lightweight, ultra-mild formula, and wipe over your entire face and eyes. It offers a non-rinse formula that doesn't sting or irritate the eyes. It helps to soothe, decongest and add a little moisture back into the skin, leaving it clean and hydrated. Since I only use this in the evening, a large size bottle (which retails for $19.90 for 500ml) lasts about 6 to 9 months.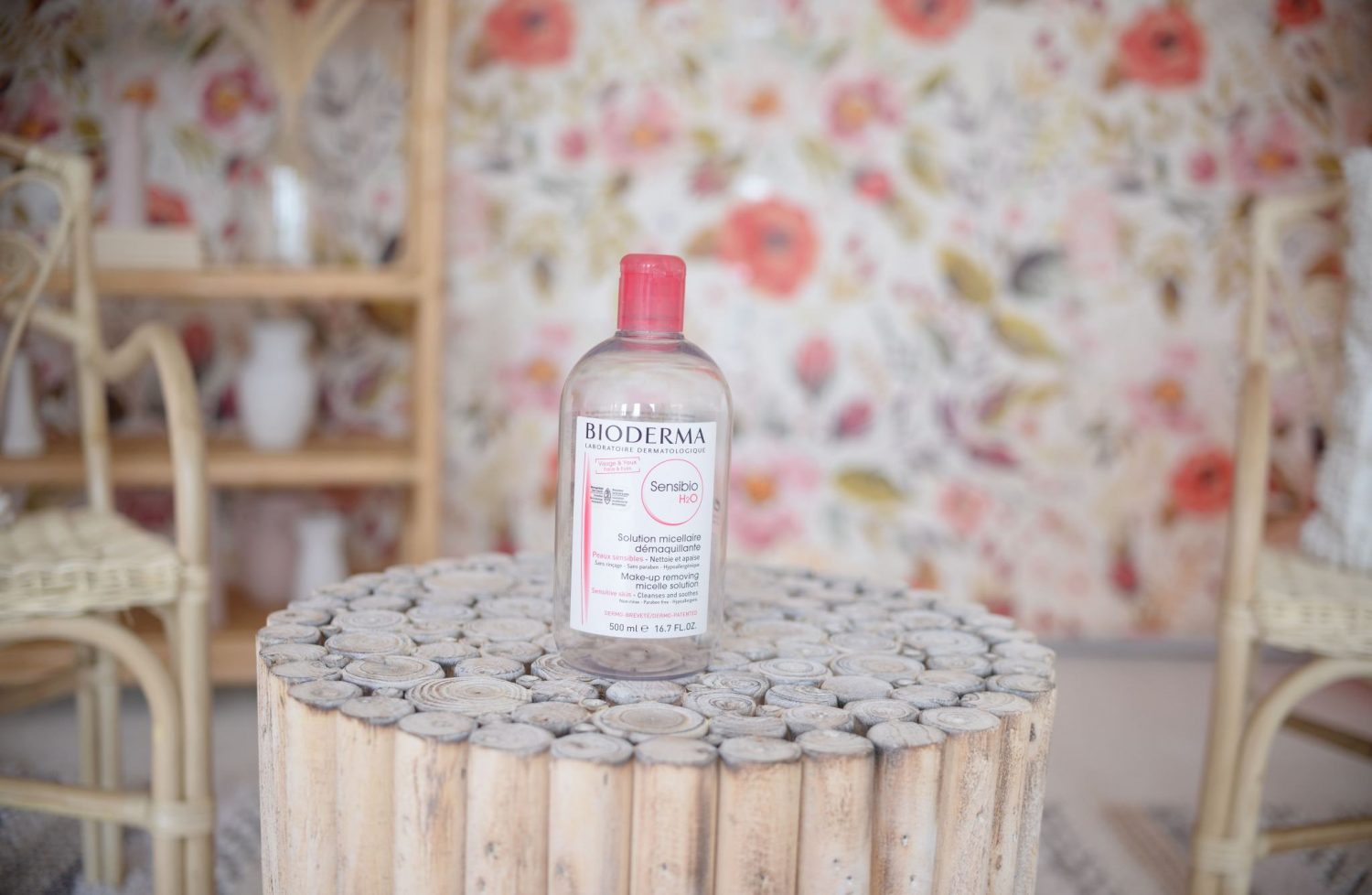 Another brightening product from OleHenriksen, is the brand's C-Rush Brightening Double Crème. This silky-smooth vitamin C-rich cream instantly hydrates, brightens, and fights visible signs of aging. It absorbs into the skin fairly quickly, without a sticky, greasy or nasty residue and looks amazing under foundation and other makeup. Not only does it help to add brightness to the skin, it drenches your skin in moisture without being too heavy. It gives that extra boost of nourishment, that us dry skin gals look for, for plumper, healthier skin that last. Its silky formula seems to almost melt into the skin and absorb within minutes. Skin is left dewy, without looking oily, and with a slight brightening effect. It retails for $59 for 50ml.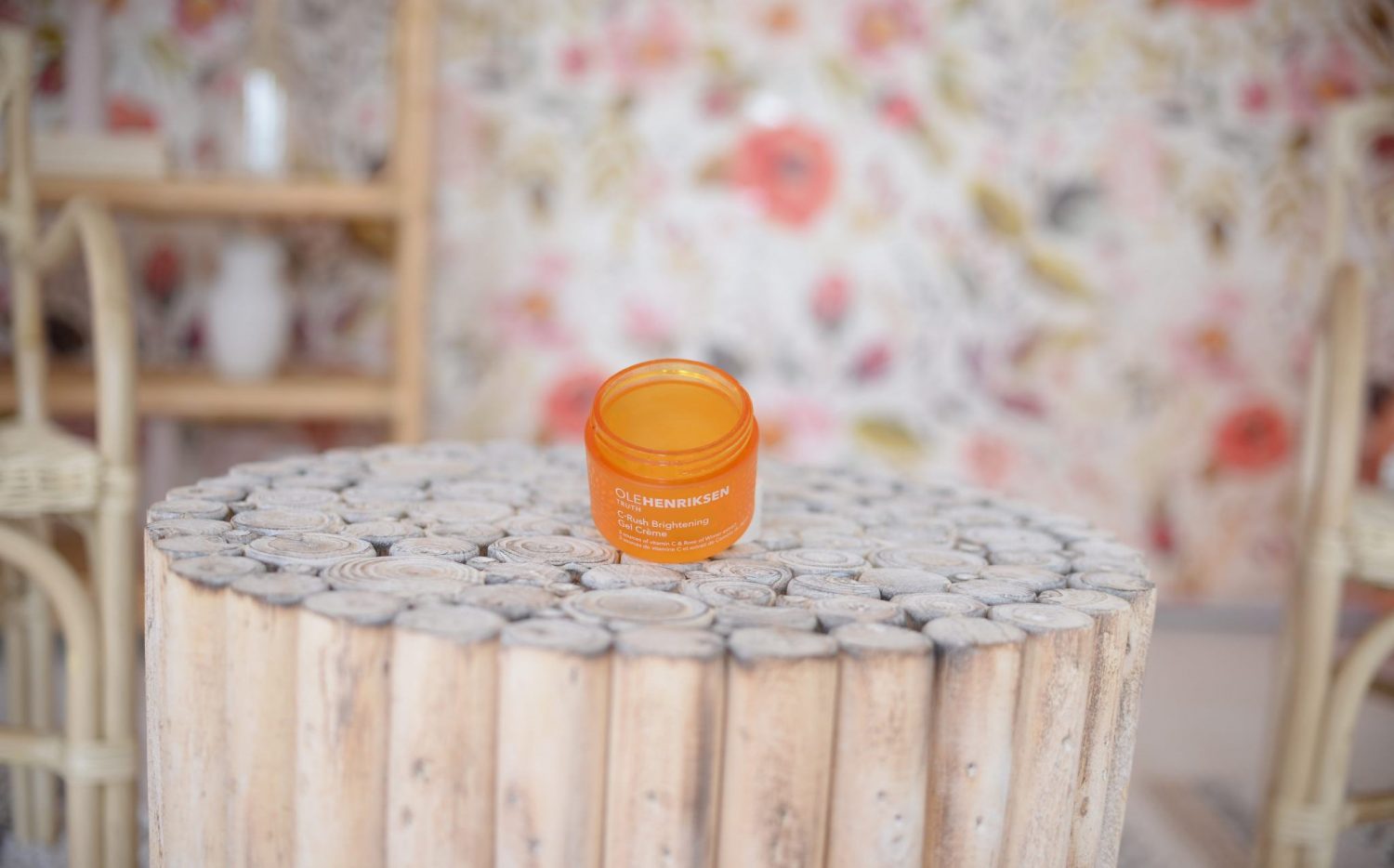 We all know the importance and benefits of a good setting spray, not only to set makeup and create long-lasting hold, but to provide oxygenation to the skin for a radiant finish, without the shine. I used the Make Up For Ever Mist & Fix when it got relaunched years ago, and then kinda forgot about it. Its protective shield is resistant to rubbing and sweating, which was prefect for the hot summer months. It's also enriched with chitosan, a marine algae extract, that helps protect skin against external damage. For someone like myself, who has dry skin, this adds a little bit of moisture back into my skin that my foundation seems to soak up. It helps to keep my makeup colours as vibrant as when I first applied them and also prevents my colours from fading throughout the day. It does an excellent job at keeping my makeup looking fresh and beautiful as if I just applied it. It retails for $36 for 100ml.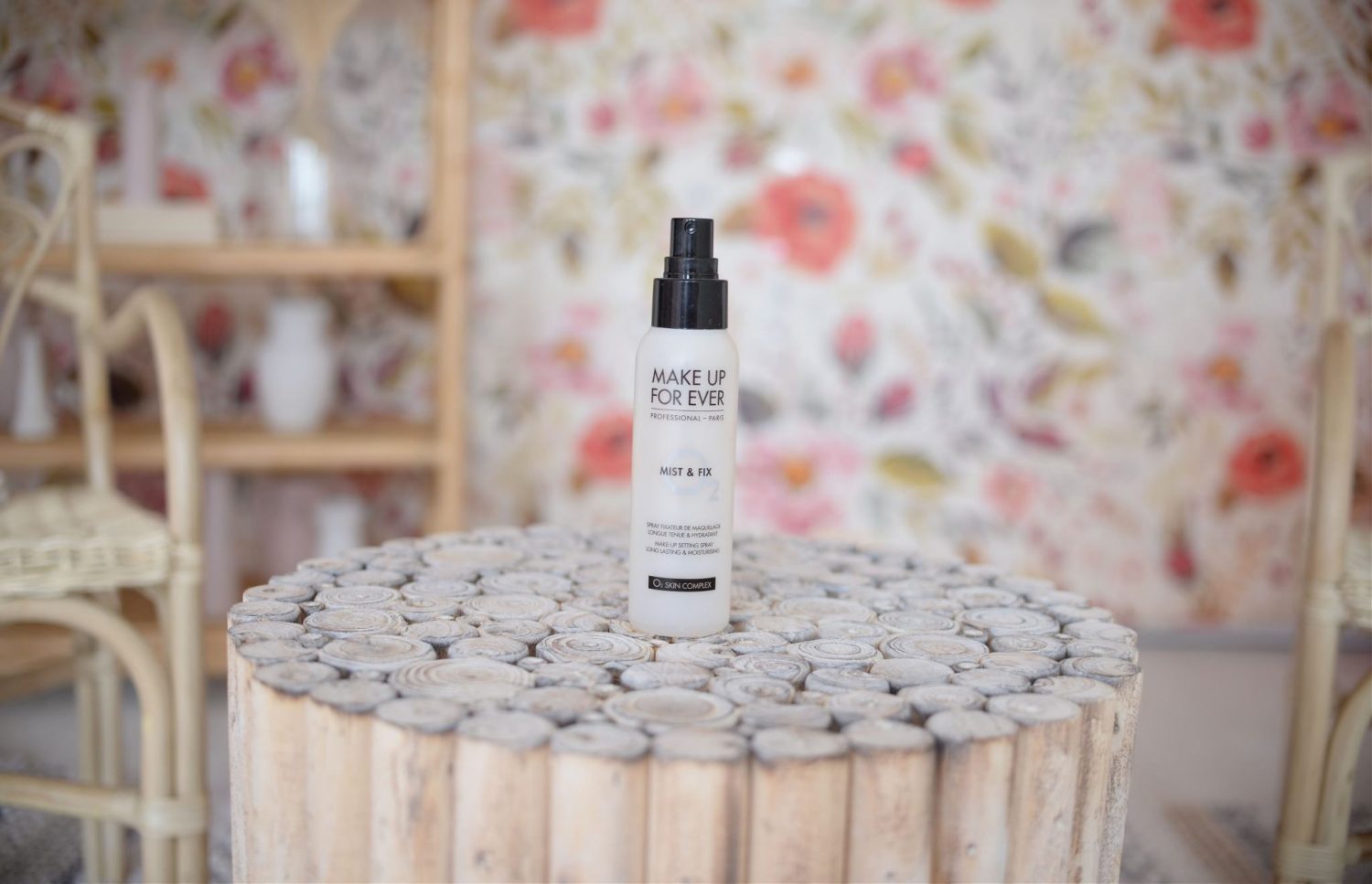 Sometimes we just need a little pick-me-up. The Caudalie Beauty Elixir can provide a little burst of freshness and bring your dull and tired skin back to life. Although not a new product for me, it's been a product I've been reaching for on the daily. It instantly helps to hydrate and revitalize the skin thanks to its infused toning rosemary, astringent mint, soothing rose organic essential oil and grape extracts. It's a little luxury that I treat my skin to, mid-afternoon, when I'm feeling a little dehydrated. It helps to deliver extra nutrition and nourishment to my desperately thirsty skin. Its fast-drying formula can help both prep your skin for moisturizers or help set your makeup in place. It helps boost a natural glow, while creating a slightly dewy effect on the skin. Just one spritz and your skin will be left looking brighter, softer and smoother all day. It retails for $59.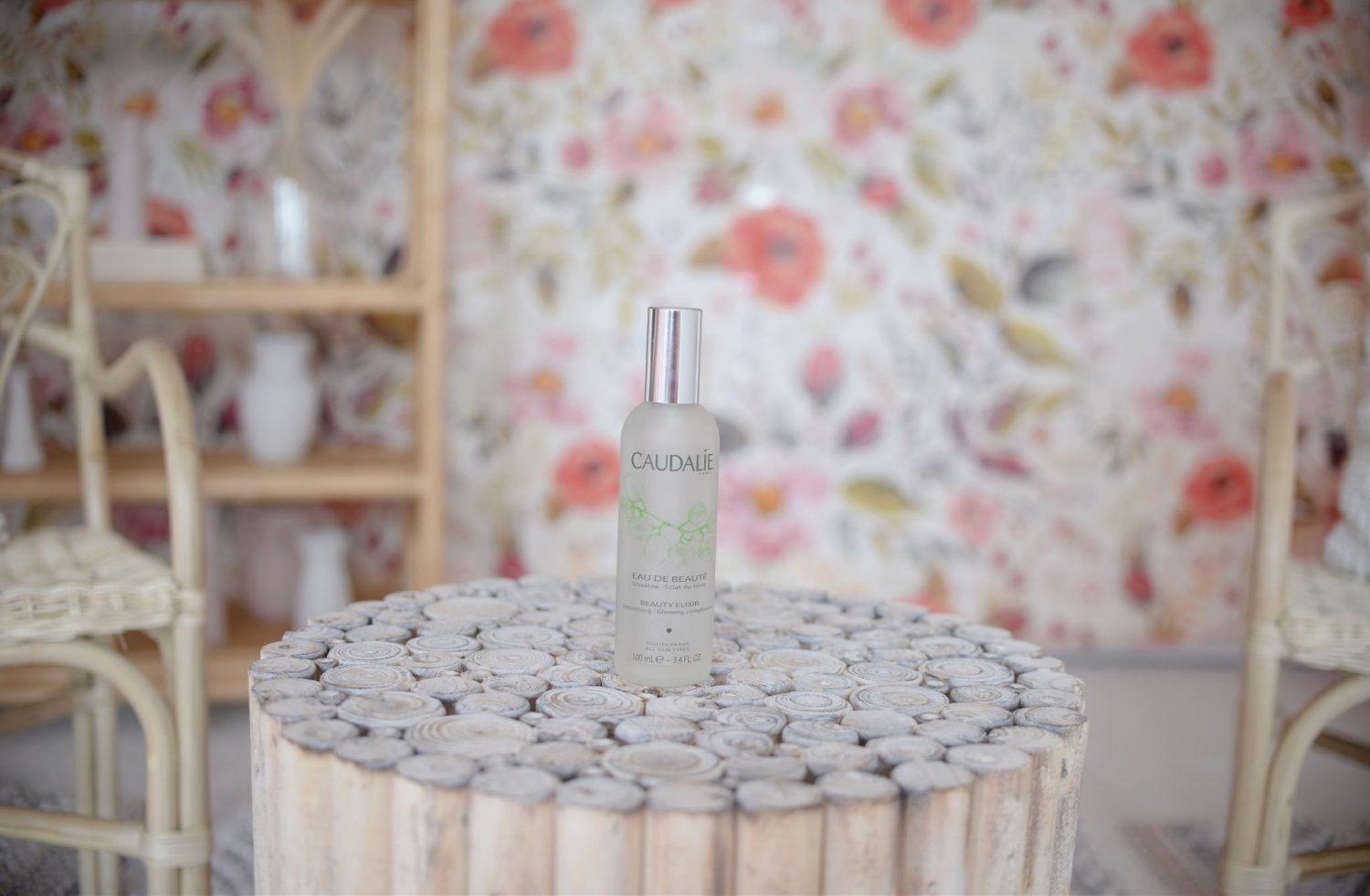 This girl can never get enough Vitamin C, so I've been loving the Rodial Vit C Brightening Cleansing Pads. I use a single pad in the evening, after I've cleansed and washed my face thoroughly, to help retexturize my skin. It's formulated with both pure vitamin C, salicylic acid and fruit acid complex to gently exfoliate the skin. The salicylic acid instantly penetrates deep into the pores to help unclog and combat future breakouts. The fruit acids help to remove dead skin cells, on the surface, for a smoother, more even toned surface. Finally, the vitamin C does an amazing job at brightening and adding a touch of radiance to my otherwise dull complexion. Whether you're looking to clear up acne, reduce scaring, exfoliate the skin, brighten your complexion, diminish dark spots, or have glowing, smooth skin, this can do it all.  It retails for $59.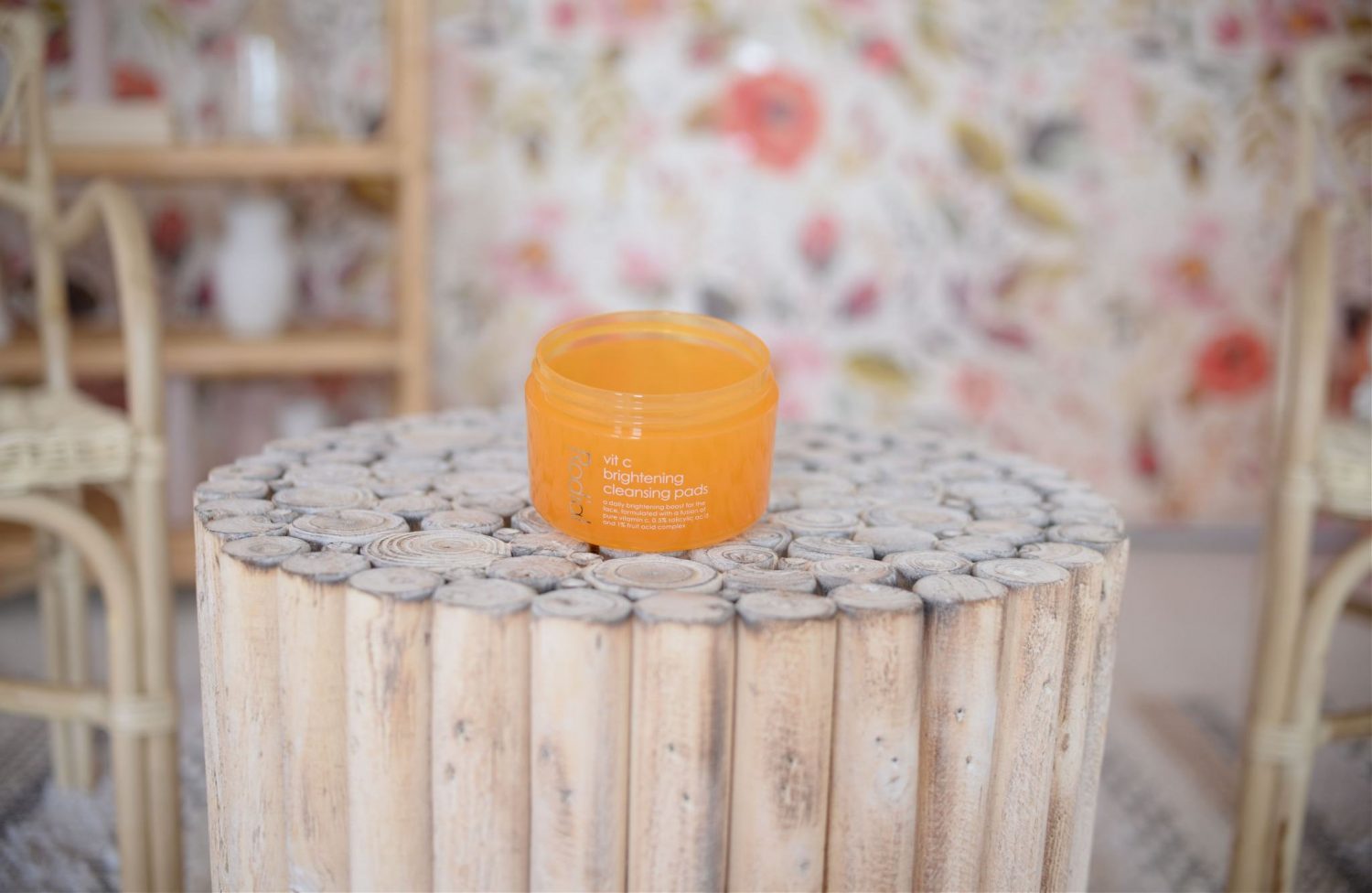 Algenist SPLASH Absolute Hydration Replenishing Emulsion was an expensive purchase to make for only a hydrating spray, but was it worth it… I think so. This was my first bottle, but it surprisingly lasted a long time, considering I was using it daily. It's formulated with alguronic acid and algalyte complex, two new ingredients I've never experimented with before, but both helped to restore hydration and balance my skin moisture. It really does an amazing job at boosting hydration and visibly improving the appearance of dry skin and even smooth out fine lines. My skin seemed to stay incredibly moisturized and plump throughout the entire day. It has a slight luminous glow to the skin for a healthy and youthful appearance. It retails for $80 for 98ml.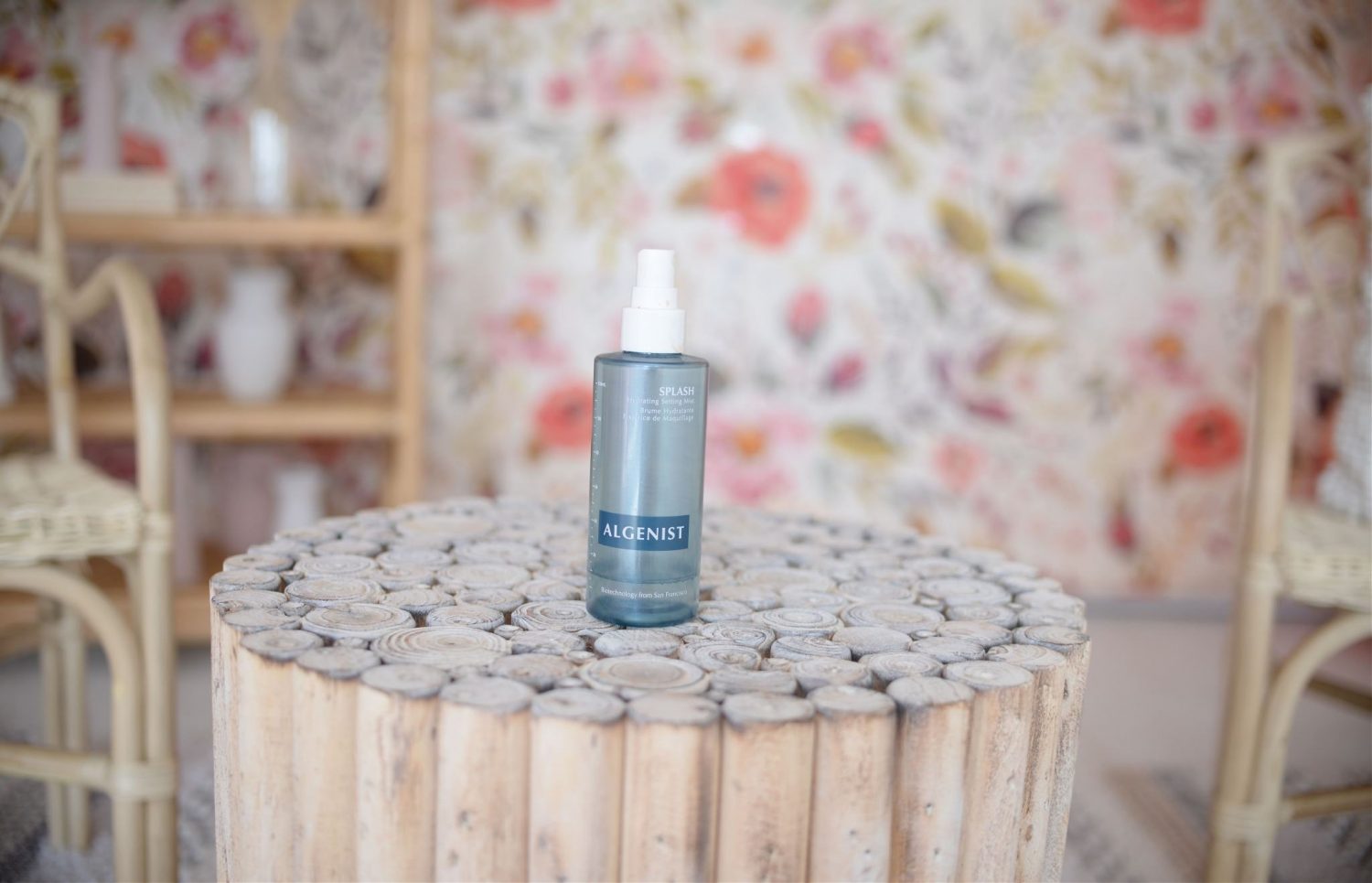 If you've been keeping up with the face scrub drama online, you know a lot of them contain walnut shells, which are extremely hard on the skin and can actually damage it. The Vivier Vitamin C Scrub is the only scrub I've been using for the past few years, this is like my 4th bottle. It's formulated with unique biodegradable beads that are gentle enough on the skin to be used daily, yet abrasive enough to effectively lift away all impurities. It's also formulated with vitamin C, this powerhouse antioxidant helps to instantly boost skin for a brighter, firmed, more even-toned appearance. It also contains witch hazel extract and cucumber extract to help tighten the skin, reduce swelling and fight off bacteria. The tiny beads found within, act as little scrubbing agents to gently exfoliate and unclog pores. Its invigorating scent not only helps to awaken the senses but scrubs away any unwanted dry skin. Your complexion is left looking and feeling smoother, with a radiant and glowing appearance. With weekly use, it will help to pull out impurities, all while hydrating and nourishing the skin. It retails for $47.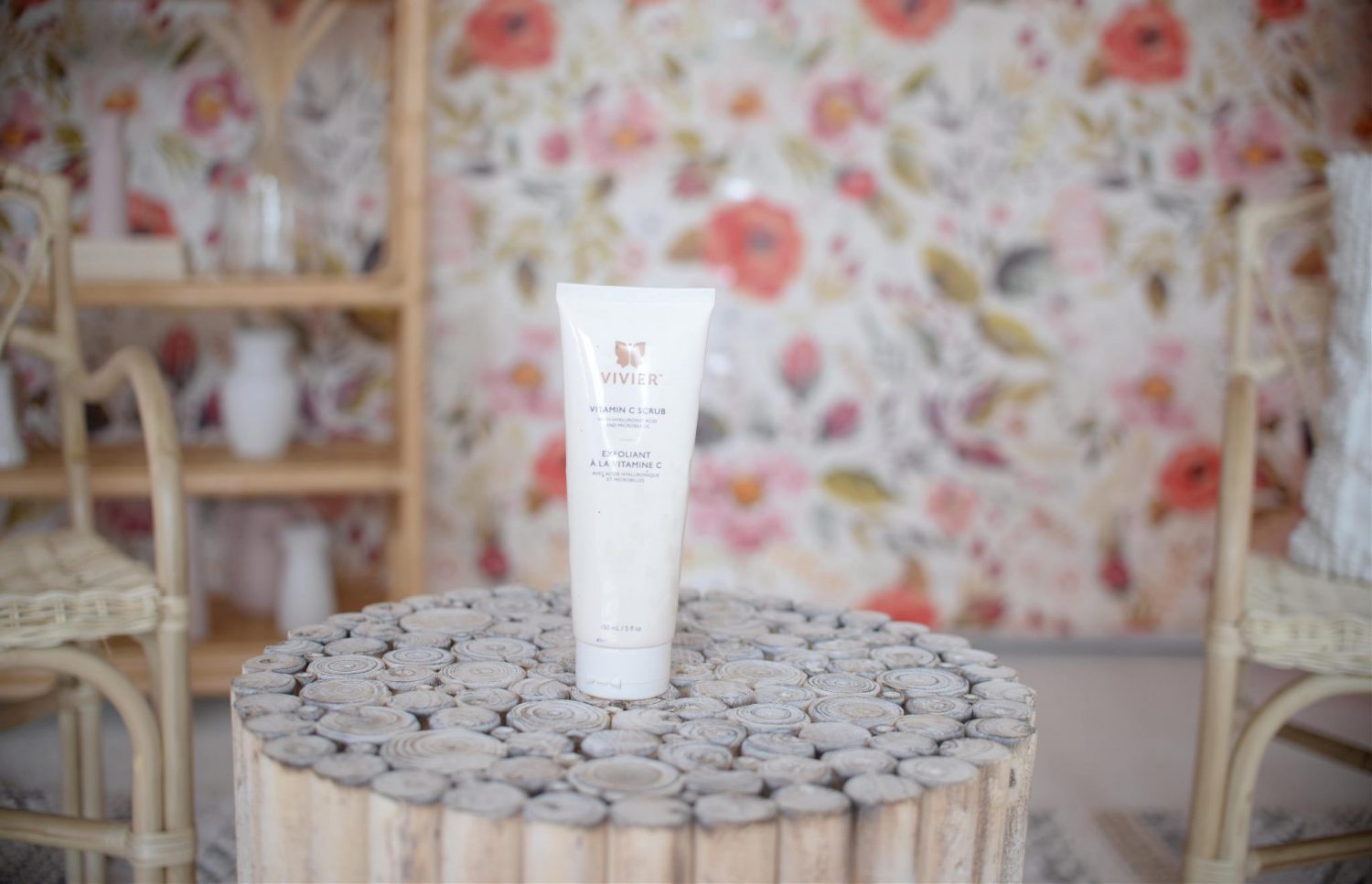 Because of all the lockdowns, I've been missing my chemical peels, and I've noticed my hyperigmentation to slowly come back again. Been relying on the Vivier Skin Brightening Cream to help combat it. This incredibly powerful brightening cream helps to reduces the appearance of age spots, removes dead skin cells, all while smoothing out fine lines. It's formulated with lactic acid to help promote cell-turnover, so it's extremely important to wear a high level SPF when going outside. It also contains skin-lightening and antioxidant properties to help brighten your overall complexion with daily use. I've been using it both day and night, and will continue to use it, especially after I get in to have another chemical peel, as it goes hand-in-hand with that treatment. It retails for $115.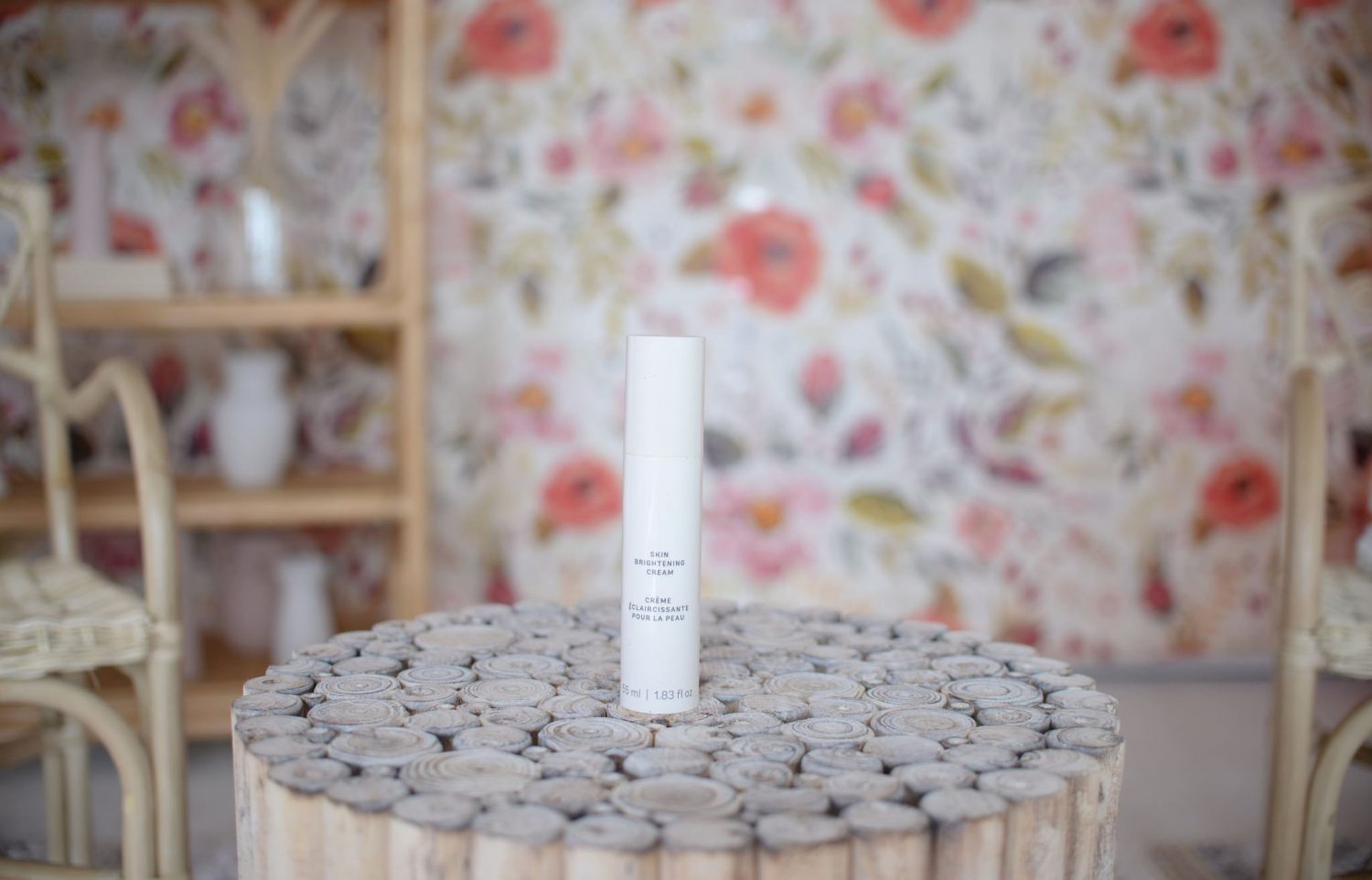 I'm not going to lie, I haven't been reaching for makeup wipes as much as I used to. Since I've been on this medial grade skincare journey for the past 2 years, I've really taken the time to double cleanse. That being said, there are days when I'm tired and don't want to fuss with an elaborate routine. Unlike traditional wipes that can lead to dryness, due to their high alcohol content, the Neutrogena Hydro Boost seems to be somewhat hydrating, hence the name. Not only do these skin-loving ingredients leave skin soft, nourished and conditioned, it washes away most traces of dirt, oil and daily grime. It helps to instantly add a touch of moisture back into tired, dull and dehydrated skin.