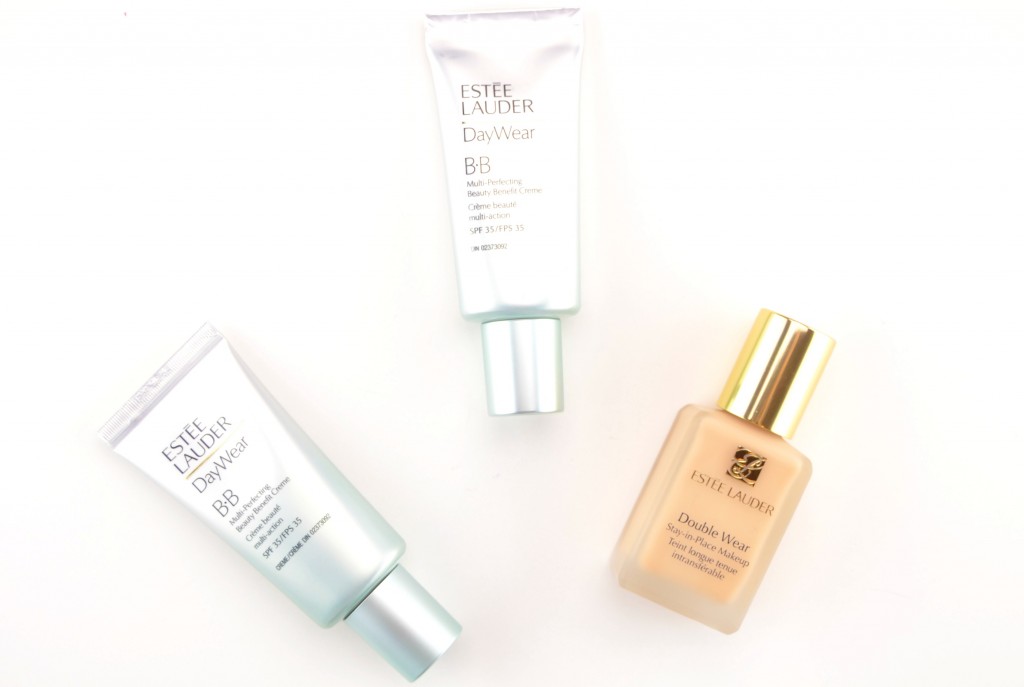 Flawless Skin

Estee Lauder Double Wear Foundation helps to provide a flawless, long lasting, up to 15 hours' worth of staying power and coverage. It will withstand the heat, humidity and sweat without changing colour, smudging or transferring onto your clothes. It feels lightweight on the skin and looks completely natural throughout the day. It's also dermatologist-tested, non-acnegenic, oil free and fragrance free, making it perfect for those with sensitive skin. On the days when you're looking for a little less coverage, but still looking for a flawless skin, you'll want to try Estee Lauder DayWear Multi-Perfecting Beauty Benefit BB Creme SPF 35.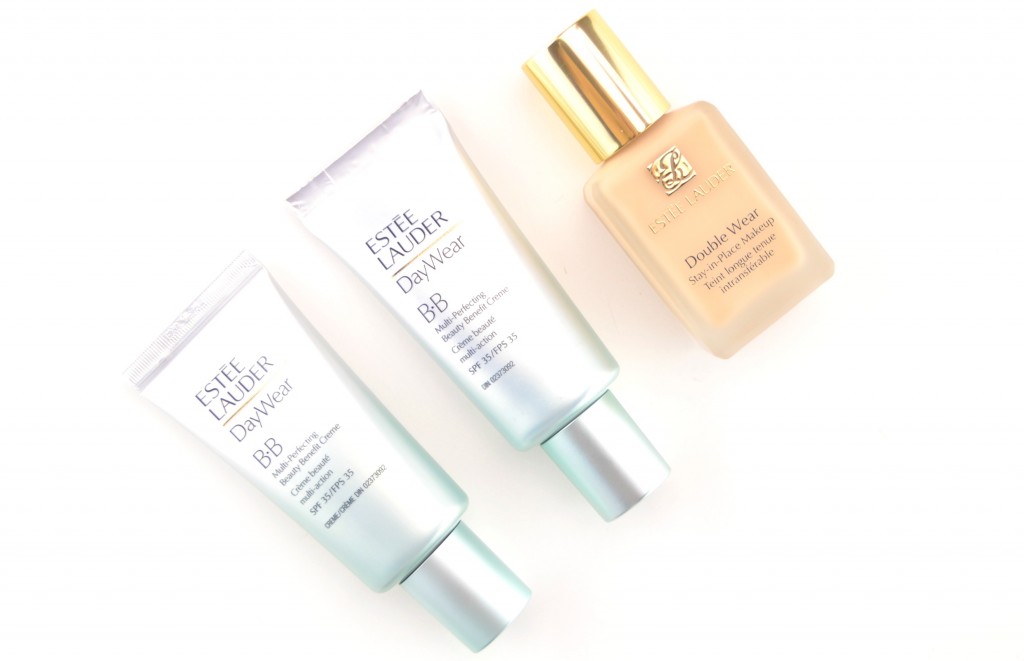 Since Estee Lauder Double Wear Foundation is a full coverage foundation, it's crucial to find the perfect colour match for your skin tone. Estee Lauder has made it easy for you, as it's broken into 3 categories with 30 different shades, making it easy to find the right shade for your undertone. W= Warm, for those with red/ yellow undertones, N= Neutral and C= Cool, for those with pink/ rosy undertones.
Estee Lauder Double Wear Foundation has a rich and creamy texture that provides a medium to full coverage. It has a semi-matte, soft-focus finish that doesn't look dull or flat. It goes on smoothly, is extremely buildable and layers fairly easy without looking cakey or feeling heavy. One layer covers just about everything, including sun spots, blemishes, hyperpigmentation and freckles. It dried fairly quickly, but it is still pretty easy to work with once dried. Once set, skin will feel dry to the touch with no need for a setting powder. It lasts throughout the day without fading or oxidizing, and keeps the shine at bay. Since it is water resistant, it will take a good makeup remover, preferable containing oil, to remove it at the end of the day.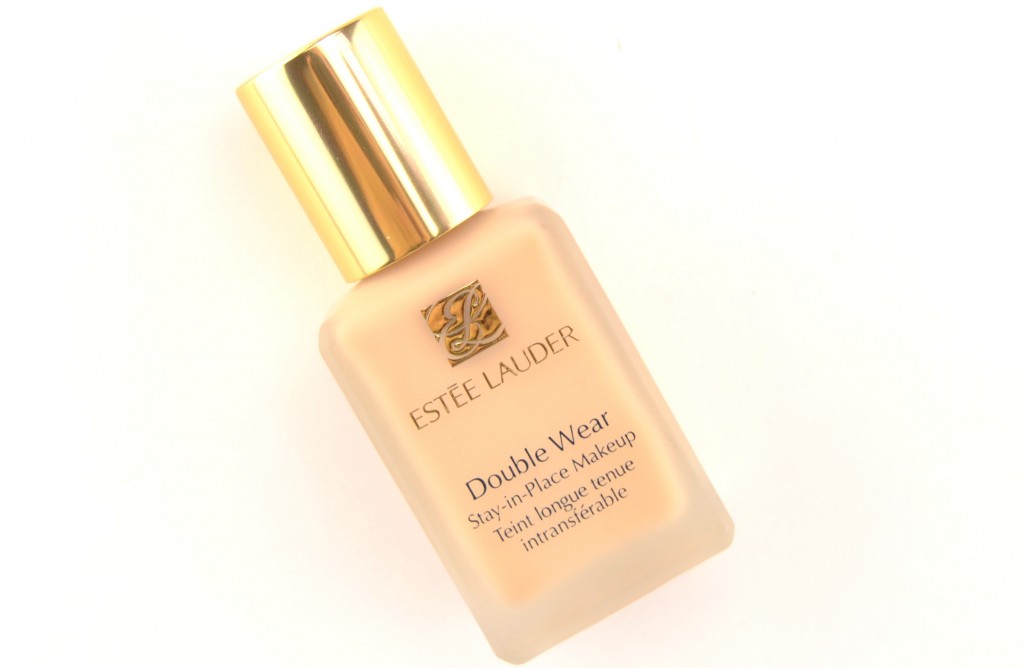 Estee Lauder Double Wear Foundation is a miracle in a bottle. It provides me with a full coverage, flawless look that looks effortlessly and not over the top. Even though it provides extreme coverage, it feels lightweight and very comfortable on the skin. It endures the heat and sweat, without transferring and stays put until I remove it. It does an excellent job at concealing my dark spots and breakouts, while still looking very natural. The only downside to this foundation is the packaging. It comes in a frosted glass bottle, so it makes it impossible to see how much is left and it comes without a pump, forcing you to pour it out onto your hand or brush, wasting product. It retails for $44 for 1oz.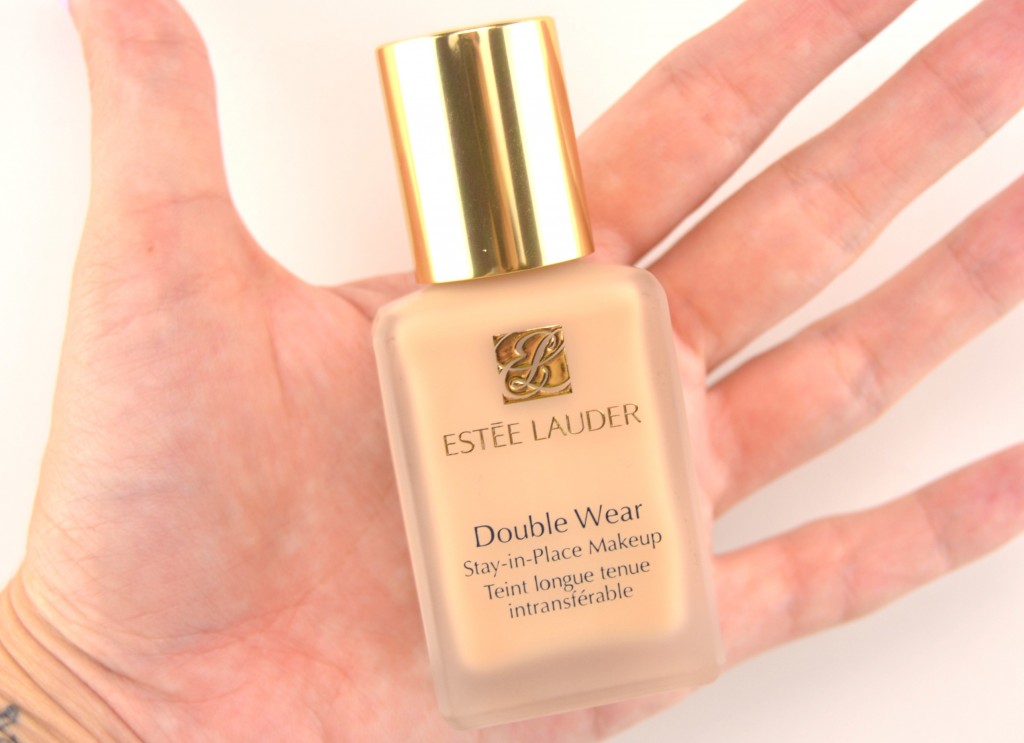 Estee Lauder DayWear Multi-Perfecting Beauty Benefit BB Creme SPF 35 won the Allure Best of Beauty Award in 2013 and it's no wonder why. This all in one moisturizer, SPF and flawless perfection BB cream is perfect for those days when you want a light coverage. It instantly evens out skin tone for an all-around healthier, radiant glow. It's lightweight, protects skin with SPF 35 and helps to control excess surface oil. It's available in 2 shades to suit a wide range of skintones.
Estee Lauder DayWear Multi-Perfecting Beauty Benefit BB Creme SPF 35 has a lightweight, creamy texture that gives a sheer coverage that's mid-way between a foundation and tinted moisturizer. It can be built up to a medium coverage and gives a flawless effect to the skin with the smallest amount of product. It evens out skintone, brightens the skin and provides a semi-matte finish. It does a wonderful job at reducing redness around the nose, conceals dark spots and minor breakouts and helps reduce the appearance of enlarged pores. It keeps skin hydrated and moisturized for a healthier and smoother texture for an all over natural, radiant glow that lasts the entire day without oxidizing or fading.
Estee Lauder DayWear Multi-Perfecting Beauty Benefit BB Creme SPF 35 not only provides my skin with a light coverage, it keeps it hydrated and protected from the sun's harmful UV rays. It's quick, easy and perfect for the days when I'm in a rush or on the days when I forget to add moisturizer or sunscreen. It provides a weightless finish that almost melts into the skin like butter. It has a sweet and refreshing scent of cucumbers that give it an almost cooling effect to the skin. I still like a medium to full coverage foundation, but since this is so moisturizing on its own, it's perfect to pair under my light coverage foundations. It retails for $46 for 30ml.
Estee Lauder DayWear Multi-Perfecting Beauty Benefit BB Creme SPF 35 in Light and Light/ Medium