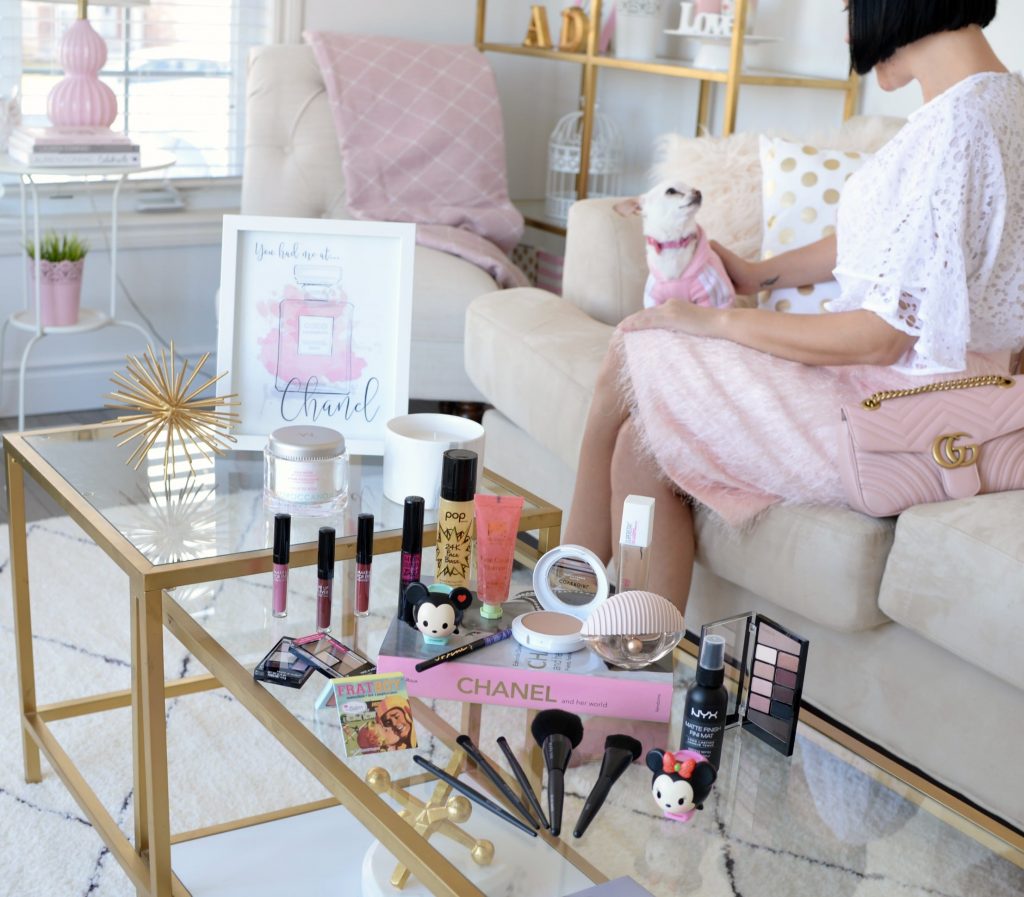 Beauty Faves
I'm not going to lie, I'm kinda happy February is over. If you've been following me on social media, you know that my mom ended up in the ICU at the beginning of January, but is now released, and at home. It's been a stressful start to the year, and the only thing that has gotten me through it, besides all the love and support from you guys, is testing out new beauty products. Even though I haven't been really spending a lot of effort in my everyday look (living that sloppy hospital life), I have fallen in love with so many amazing products.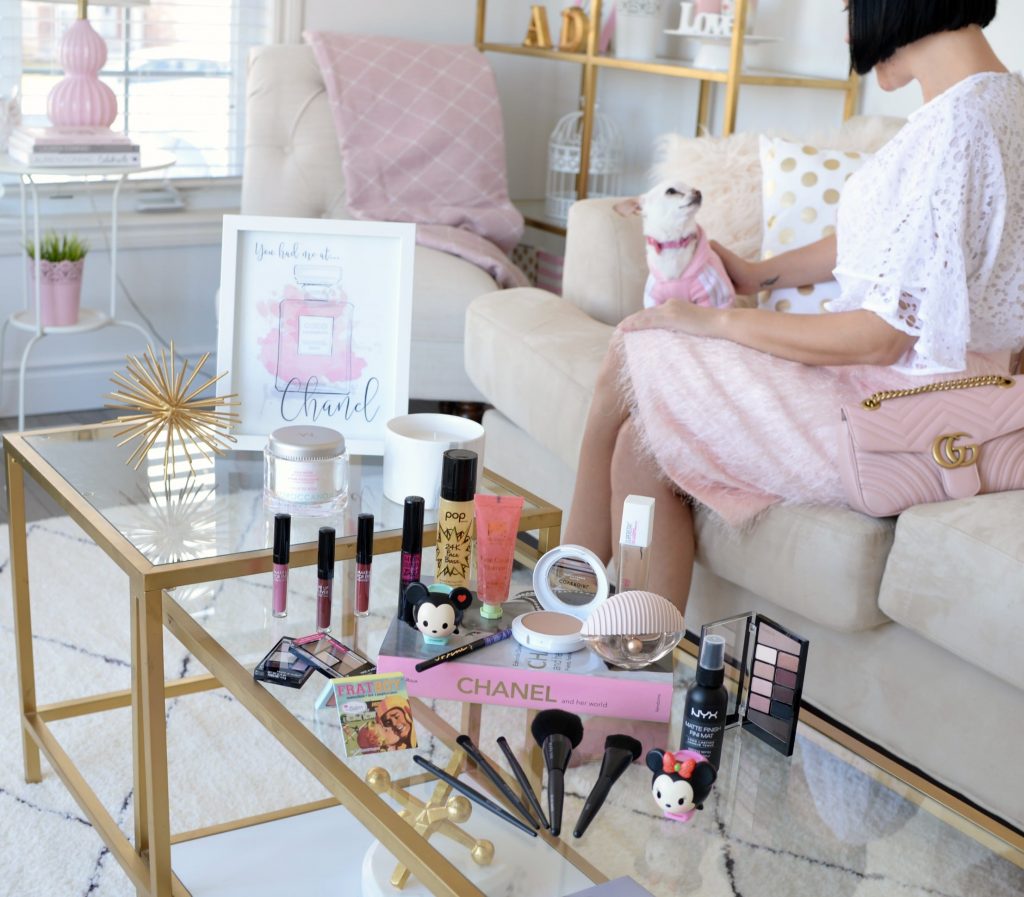 Way before I started this blog, I was a huge lover of the Wet N Wild eyeshadow palettes. I think everyone and their mother owned the ColorIcon 8 pan palette in Comfort Zone at some point in their life. I know I used to be obsessed with it in the mid 2000's thanks to its wide variety of neutrals, browns and greens. Pair that with its intensely pigmented formula and extremely affordable price tag, and it was a no brainer. The brand has now released a new look and formula and I can honestly say it's still the best eyeshadow palette at the drugstore. The frostier shades work well with the satin and matte shades, the blendability is that of a high-end product and the colour selection is amazing. I find myself reaching for these palettes repeatedly, even in favour of some of my Sephora palettes.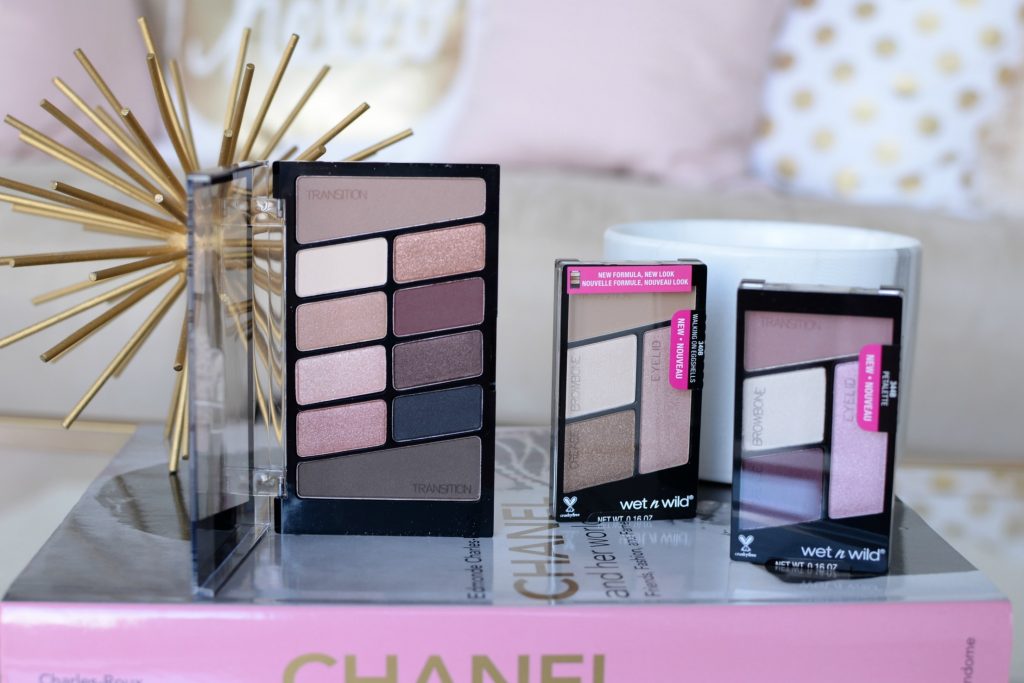 Wet N Wild ColorIcon in Nude Awakening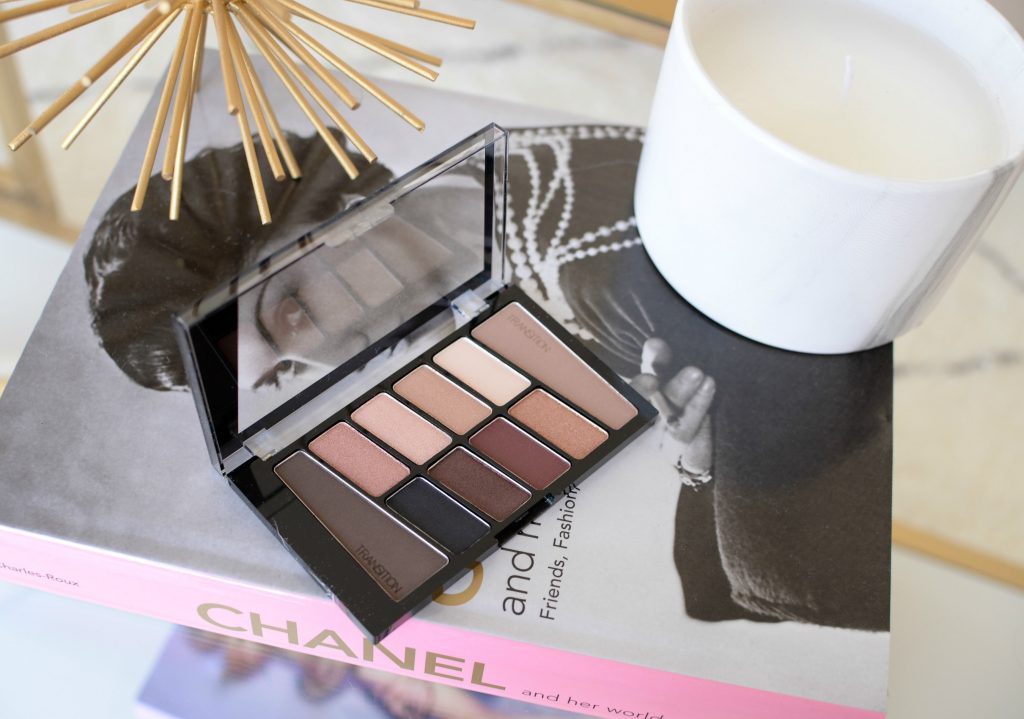 Wet N Wild ColorIcon in Walking on Eggshells and Wet N Wild ColorIcon in Petalette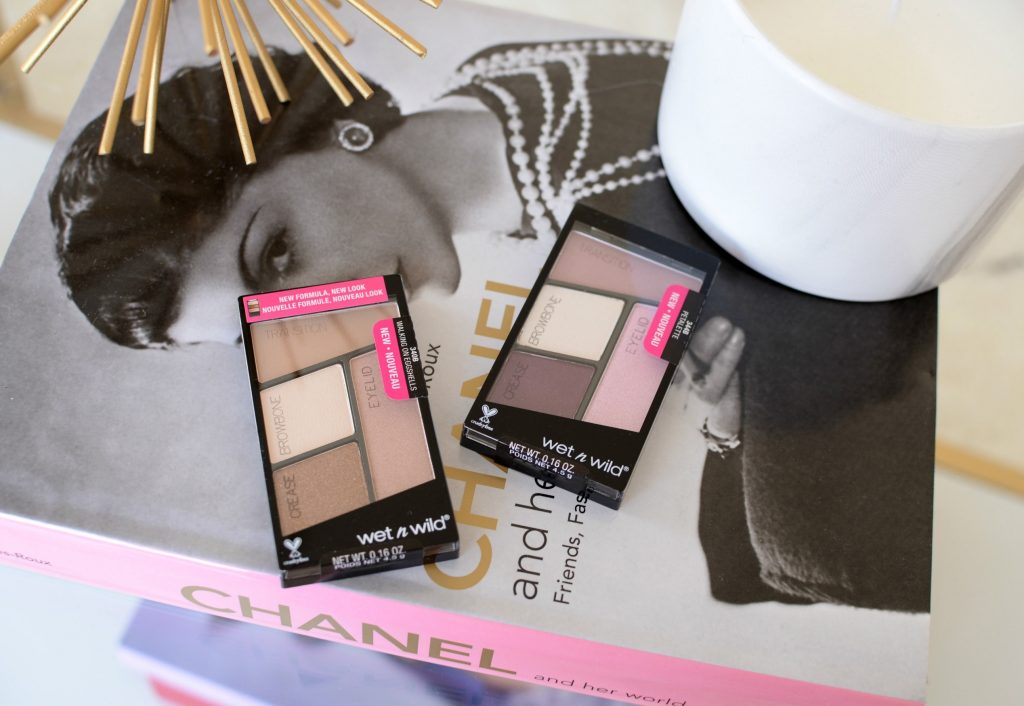 For liners, I've been reaching for tarte Rainforest of the Sea So Fine Micro Liner. This ultra-thin, fine tip, waterproof, liquid eyeliner is perfect for days when I'm looking for precision and accuracy. It features the brand's exclusive complex that helps to hydrate and protect the skin, perfect for these long, cold winter months. It instantly allows me to achieve the thinnest line possible, while defining the lash line and perfecting my tightline. This in return, gives the illusion of thicker, more volumized lashes. The crisp, precise lines fill in spaces between my lashes so well that it gives the appearance of fuller upper and lower lashes that sometimes I don't even need mascara. It comes packed with triple-black pigments that ensure I create bold, intense, dramatic black lines in a single stroke. I don't have to worry about going over the same line twice, saving me time and ensuring my wing is always crisp and even. It retails for $26.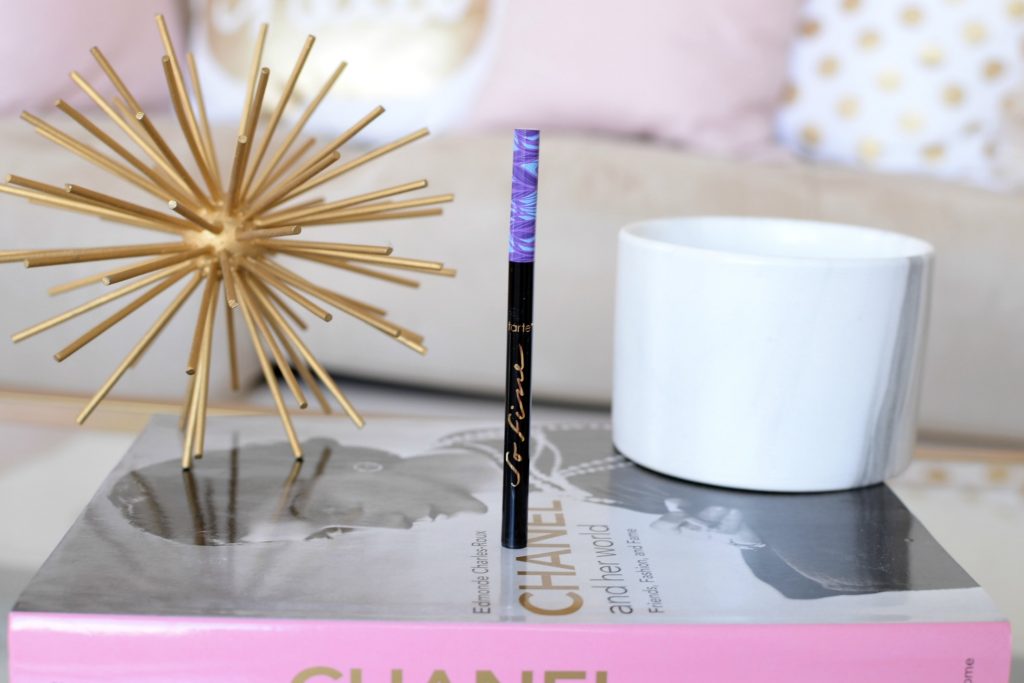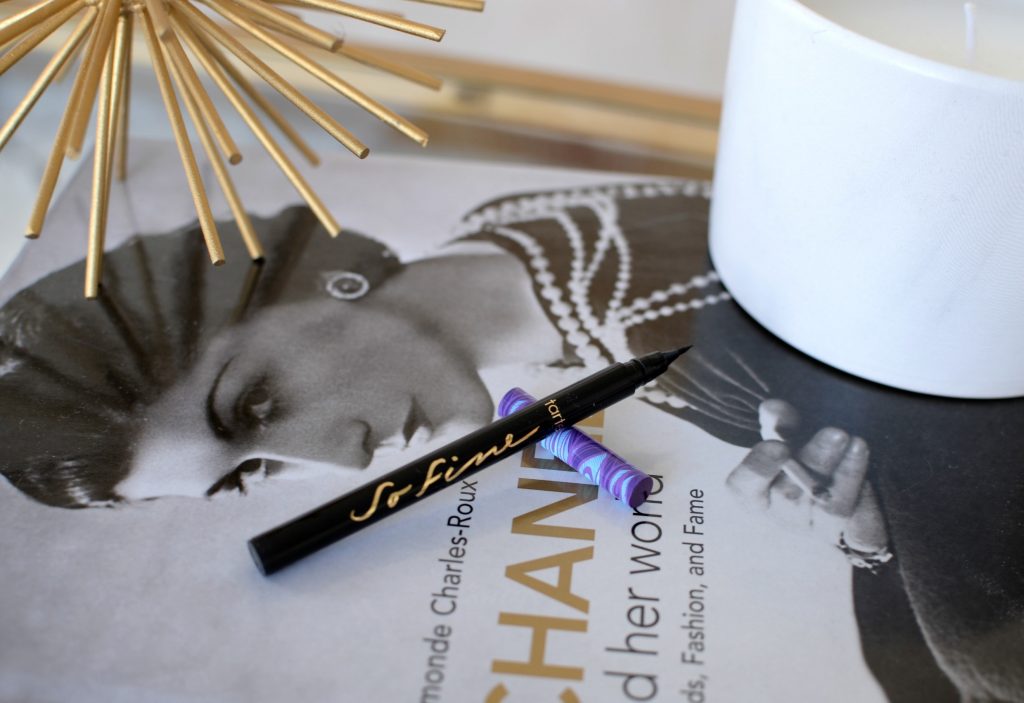 I know a lot of people look for a mascara that provides a fluffy, natural appearance, but for me, I tend to look for ones that will provide me with mega volume and a dramatic effect. Last year, Lancôme played on the success of their Définicils mascara, which just happens to be a personal fave for lengthening, with their new Monsieur Big. After only a few coats, you instantly see thicker, darker, bolder, longer-looking lashes. Of course, you'll see the most dramatic effect being in the volume. The volume is so impactful that even if you're used to wearing fake lashes, you may be able to skip this step. This mascara honestly gives the same effect as falsies, without the hassle. The unique formula bulks up the thickness, yet never leaves your lashes looking or feeling stiff or crunchy. The different size bristles help to coat every single lash, even those hard to reach ones, in intensely black pigments. The wand also helps to deposit just the right amount of product, without clumping up your lashes. It retails for $31.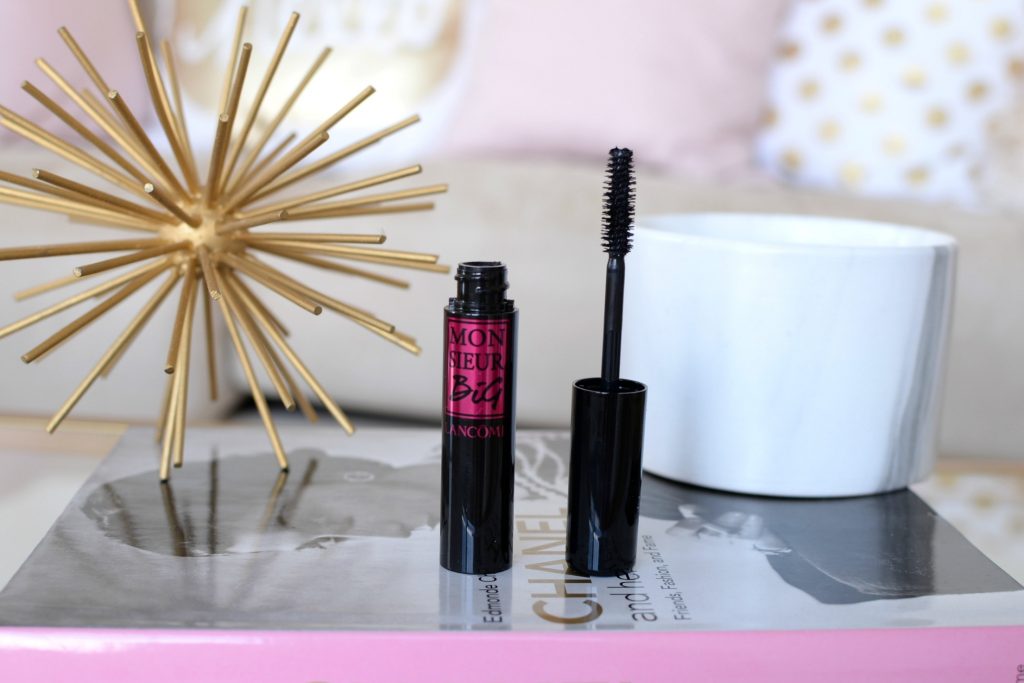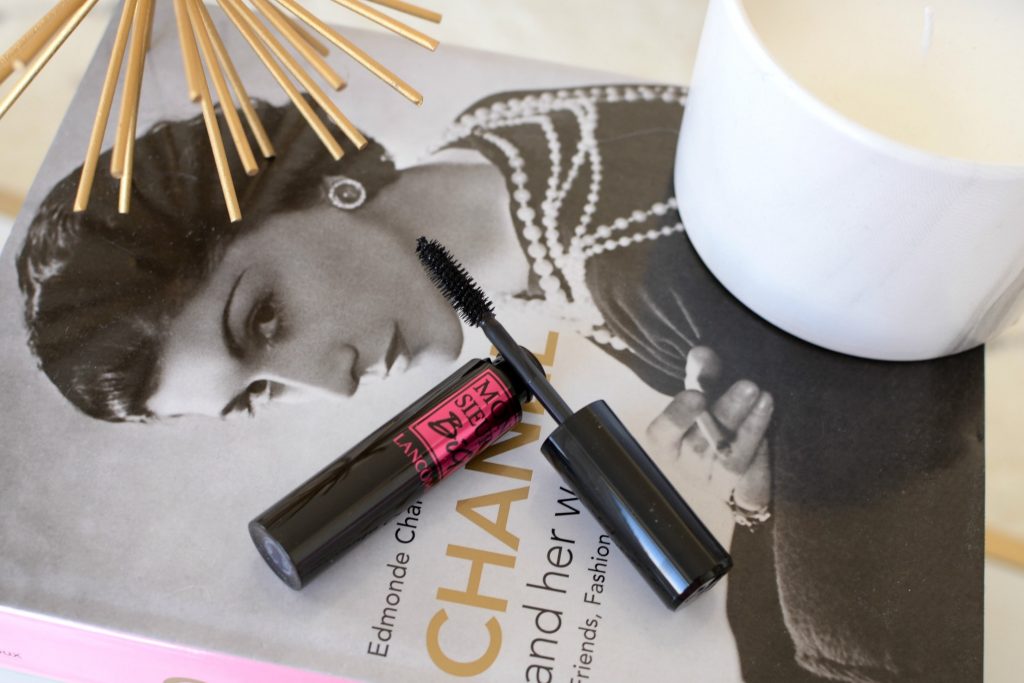 I'm not going to lie, the packaging on the new Pop Beauty 24K Face Base is what sold me. This radiance blurring primer has a fairly thick and almost jelly-like consistency that helps to diffuse the light and blur imperfections. It features micronized gold pearls that instantly help to boost the skin's radiance, while providing a smooth and even finish for your foundation to adhere to. It also helps to keep skin hydrated throughout the day, while illuminating the skin for that lit from within effect. It's the perfect makeup base, as it helps prepare your skin for foundation, while creating a natural glow that we so desperately desire in the dead of winter. You can visibly see the tiny gold flecks when applied to the skin, which helps with luminosity without looking too fake. It does have somewhat of a tacky feeling, in a good way, as that helps the foundation really cling to your skin for all day wear and hold. It retails for $16.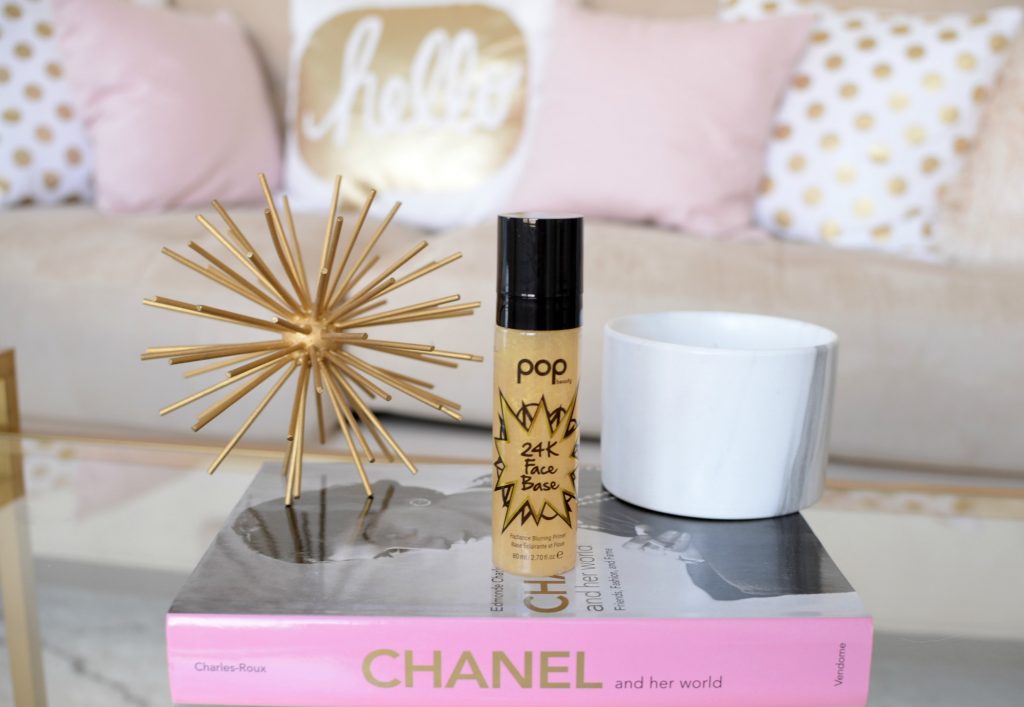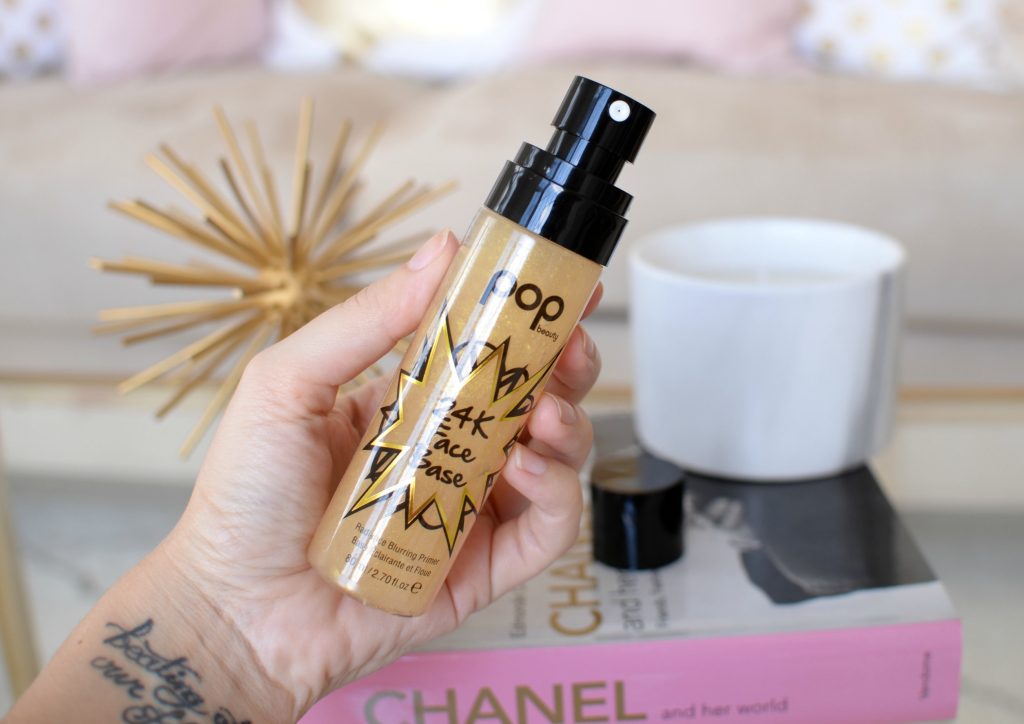 I totally spaced last month and forgot to talk about my new favourite foundation (even though I photographed it in my January favourites). It's the new Maybelline SuperStay Full Coverage 24H foundation. You guys know I'm a high-end junkie when it comes to my foundation, not because I want to be, but because I can never find the coverage or correct colour shade I need at the drugstore. That all changed last month with this new Maybelline foundation. Although shade Classic Ivory is a tad too dark for my pale complexion right now, I'm still making it work, and I think it's going to be the perfect summer-time shade for me.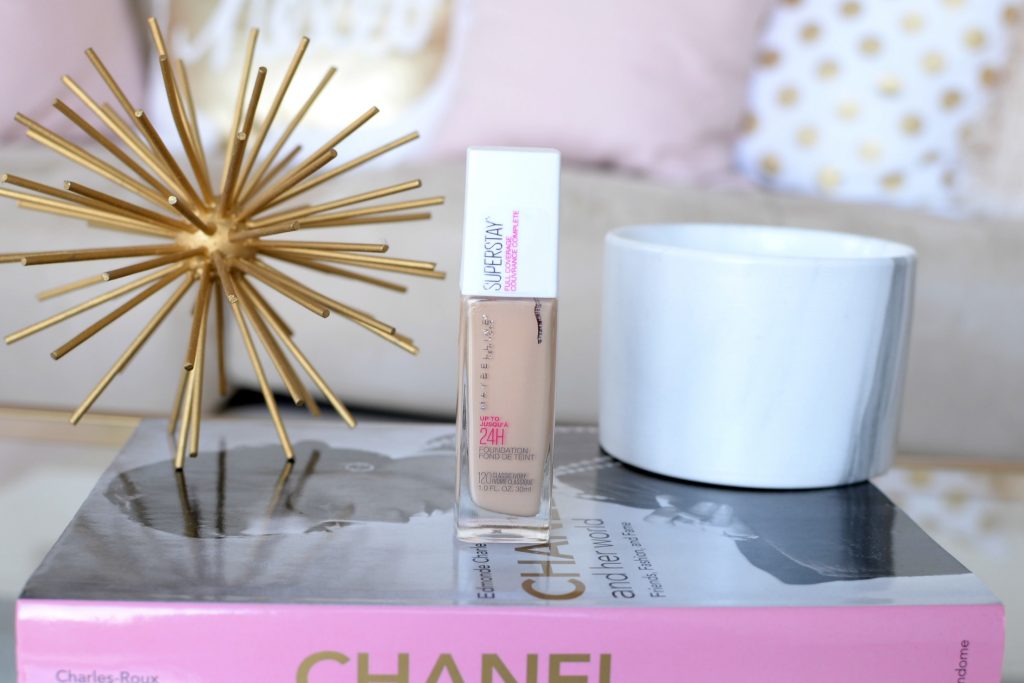 My main concern with full coverage foundation from the drugstore is the formula, it's often too drying for my dry skin. Not only does the Maybelline SuperStay Full Coverage 24H foundation even out my skin tone, it also conceals all breakouts, blemishes and dark spots. It lays beautifully on the skin without accentuating my dry skin or clinging to dry patches. It's moisturizing enough to keep my skin comfortable and hydrated all day, but still delivers a semi-matte finish. It's lightweight, blendable, buildable and creates a completely flawless finish with a single pump. It does seem to oxidize about a half a shade, so if you're in between shades, I suggest going down a shade. Once set and locked into place, it doesn't fade, crack or settle into fine lines all day. This foundation looks as fresh in the evening as it does the moment you apply it. It retails for $14.99 in 16 shades.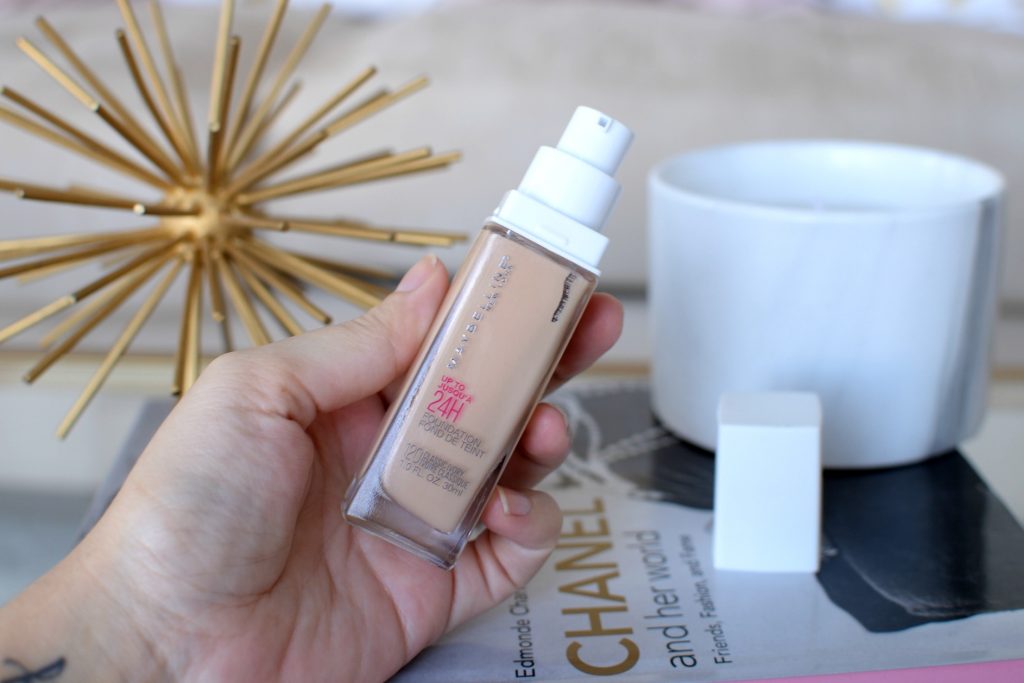 To help ensure my foundation stays in place all day, without looking cakey or drying, I've been reaching for the new CoverGirl Vitalist Healthy Powder. Although this super soft and velvety formula is extremely buildable, allowing you to achieve the coverage you want and need, its lightweight formula acts as a beautiful setting powder. Its enriched with vitamins E, B3 and B5 in a blendable pigmented formula to help keep skin looking extremely natural. It immediately finishes off any look, creating that no-makeup, makeup look within seconds. Its mattifying formula helps to control oil and shine throughout the day, without leaving the skin looking flat or dull. It instantly helps diffuse the look of imperfections and reduces sheen for a flawless, incredibly fresh and healthy look. Its finely milled formula almost melts into the skin, ensures your makeup never looks too heavy, even when paired over a liquid foundation. It retails for $14.99.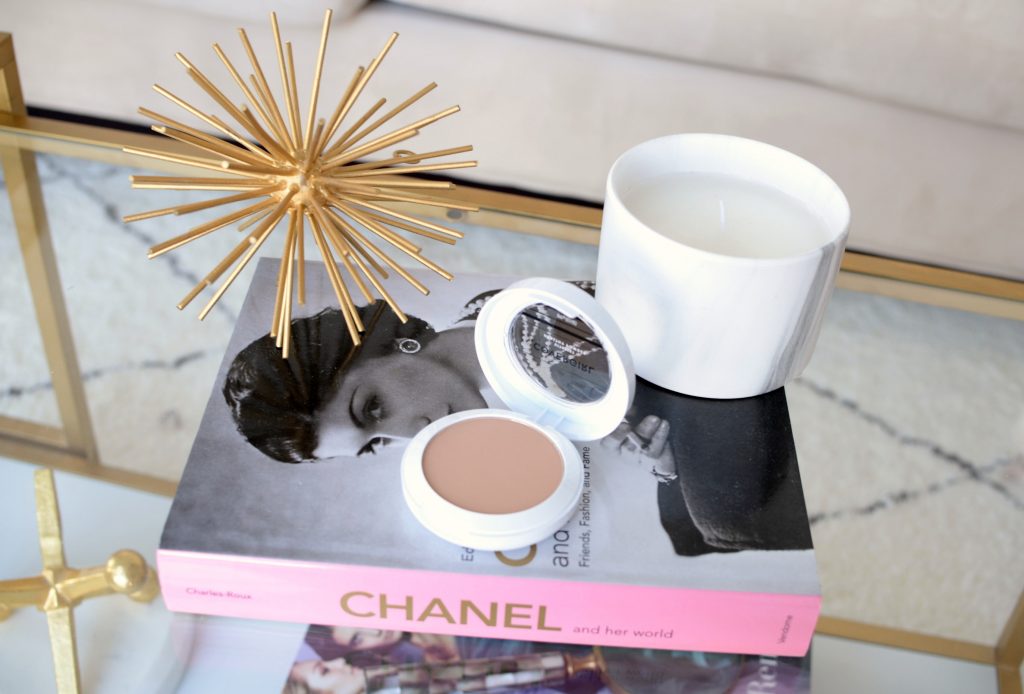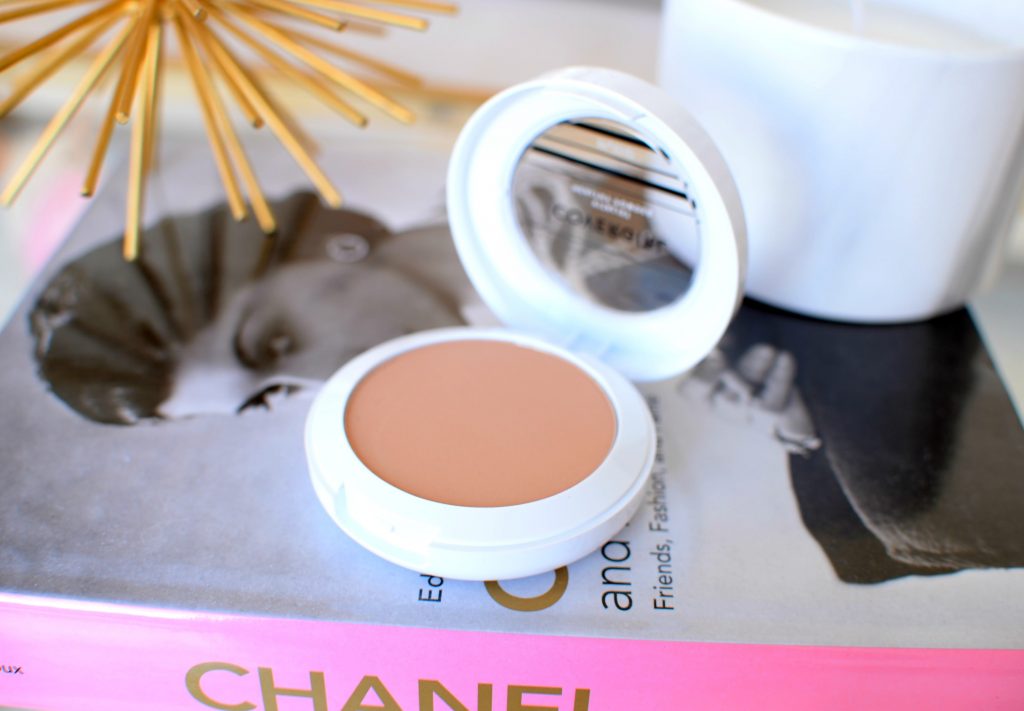 Speaking of locking your makeup in place for the entire day, the NYX Matte Finish Makeup Setting Spray will do just that. This lightweight setting spray immediately goes to work, melting your entire look together to ensure it doesn't look powdery, while locking everything into place for all day hold. It creates an invisible shield on the skin that helps to maintain a flawless finish from morning to night. Although it helps to create a matte finish on the skin, it also seems to keep skin nourished and hydrated all day. Its subtle mist is also quite refreshing as a mid-day pick-me-up and provides an almost cooling sensation. It helps to boost your skin's natural radiance for a healthy glow, while still managing to keep your skin shine and oil free. It doesn't dry your skin out, nor does it cause breakouts. It's perfect on days when you're wearing a full face of makeup, but also great on those no-makeup days. It retails for $10.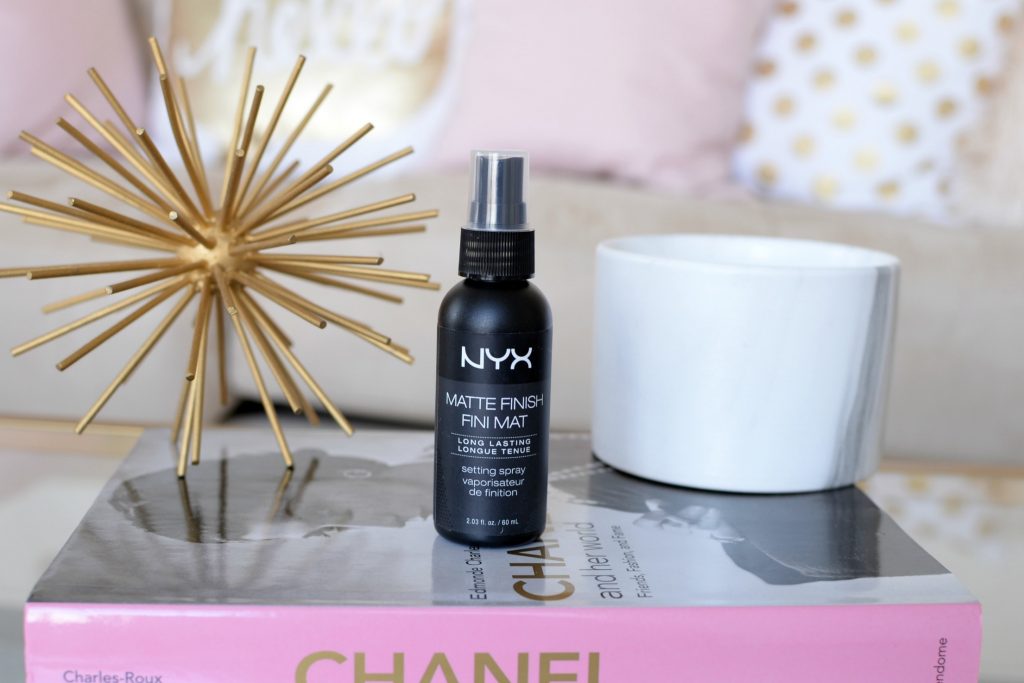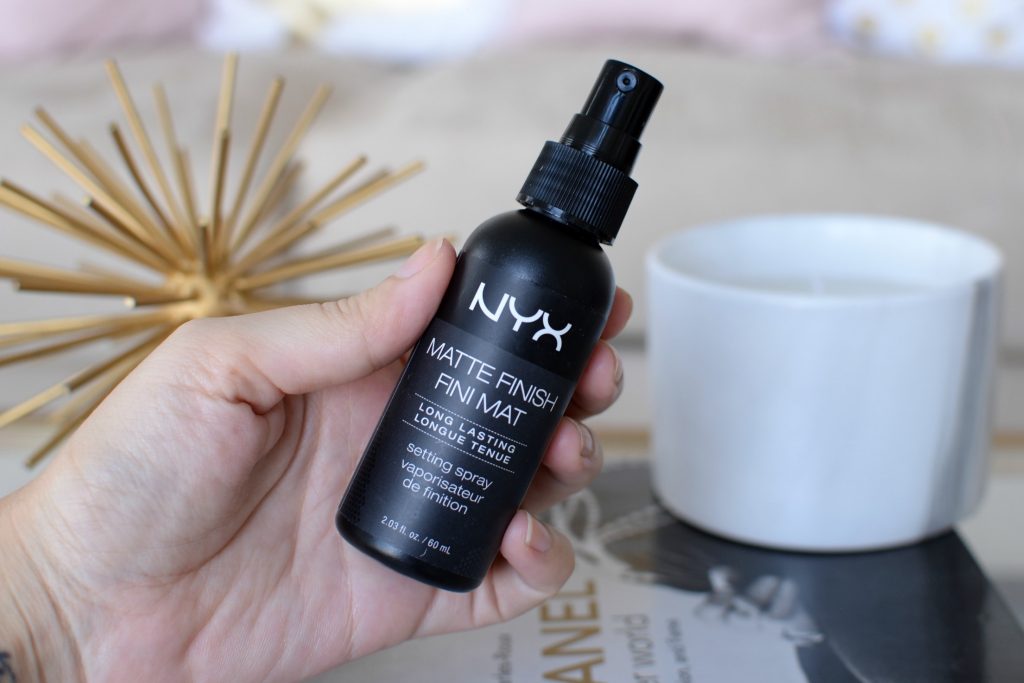 I think we're all guilty of getting caught up in all the new beauty products that hit the market each month, that we forget about tried and true products of the past. Much like the Wet N Wild ColorIcon Palettes, The Balm FratBoy Blush was another product I used to love years ago. I rediscovered it this month and it's all I've been wearing on my cheeks. This gorgeous peachy, almost apricot shade, can be used both as an eyeshadow or a blush, but the subtle golden shimmer and pearly sheen looks absolutely stunning on the apples of the cheeks. It features an incredibly soft, smooth and silky formula that melts into the skin and leaves behind no powdery finish. With a single swipe, it provides a natural flushed effect that lasts throughout the day without fading. The pigmentation is bold enough that it can be build up, but honestly, it's the perfect balance between a natural and bold finish. This medium, coral-y pink shade looks both amazing in the fall and winter as it does in the spring and summer. It retails for $21.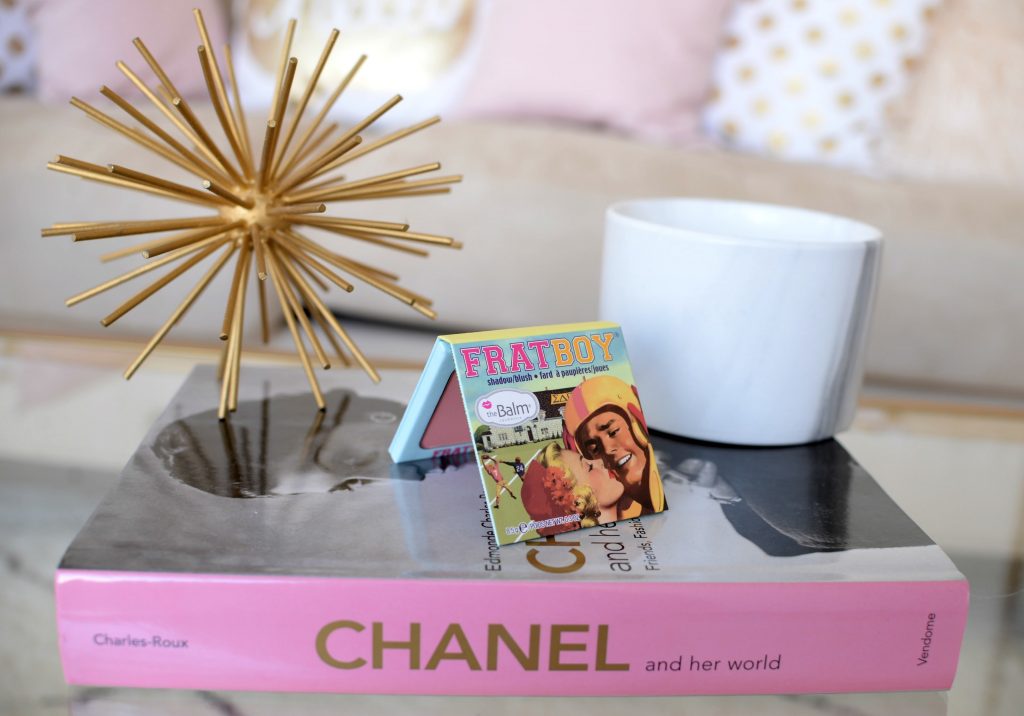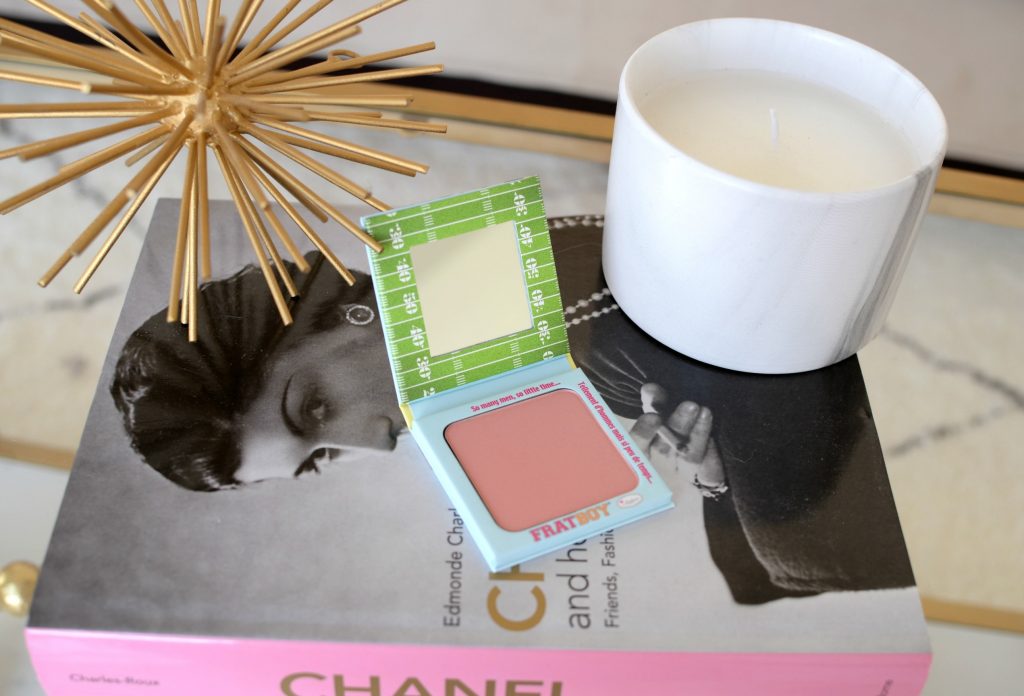 You guys know I suffer from dry skin, so I'm also looking for new products to keep it hydrated. The new Pixi Rose Caviar Essence is a weightless serum that's formulated with rose water and encapsulated flower oil to help hydrate and restore skin's brightness. The tiny spheres burst once in contact with your skin, which is genius, as it allows the ingredients to stay fresh until used. Its antioxidant rich oils instantly melt into the skin to deliver a fresh, refine and more toned finish. Upon the first use, my skin was left nourished, softer and suppler. It provides a slight cooling effect with a delicate rose scent that's quite invigorating. Although it can be used both day and night, I prefer it in the morning as it awakens the skin and creates a bright, bouncy and fresh effect. It also works beautifully under foundation and is the perfect product to add to your current morning beauty routine. It retails for $24.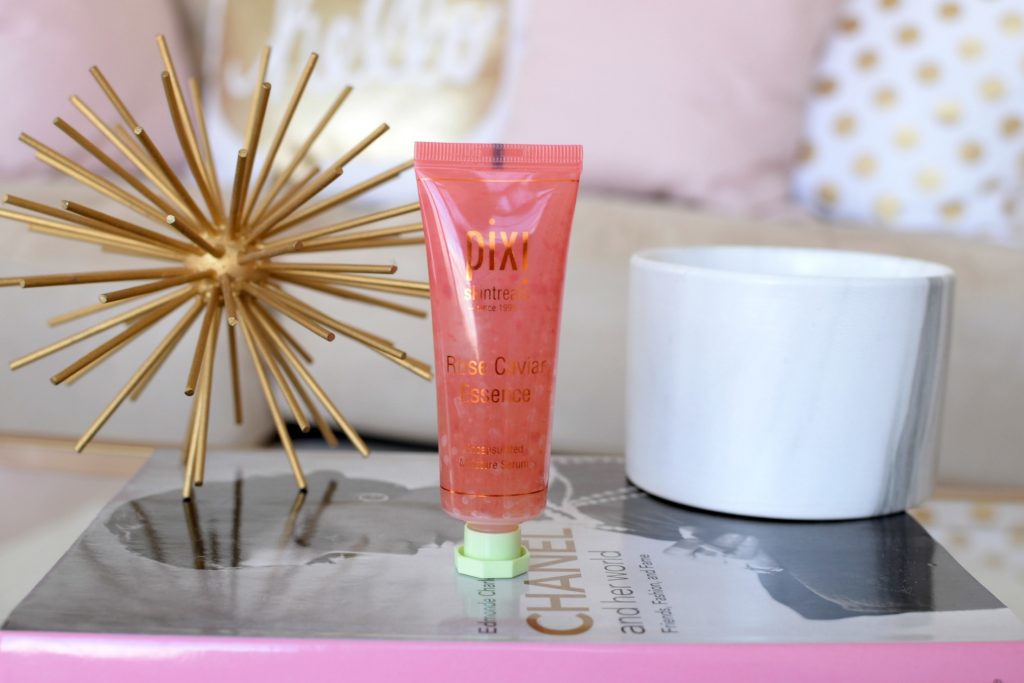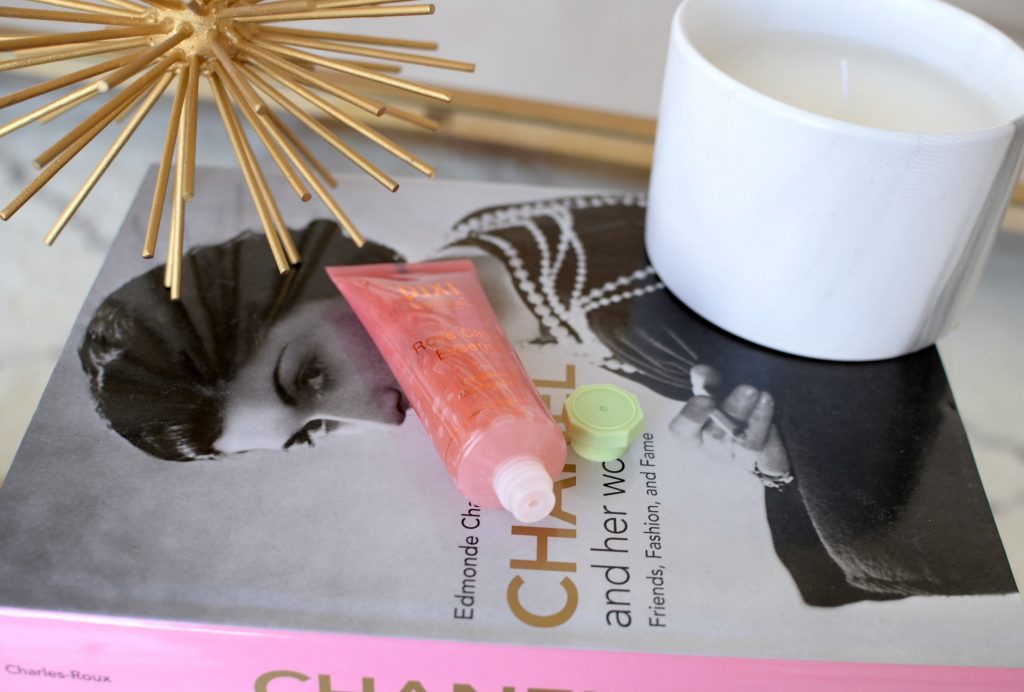 Although I'm not a makeup artist, I don't believe you need professional makeup brushes in your collection to create a flawless look. Sure, it's important to invest in high-quality brushes, but they don't have to cost a small fortune. The new Mary Kay Essential Brush Collection features all the main brushes you'll need in your daily makeup routine without breaking the bank. It comes with 5 brushes, All-Over Powder Brush, Cheek Brush, All-Over Eye Shadow Brush, Eye Crease Brush and Eye Smudger Brush, all made of synthetic bristles, allowing you to use all your favourite liquid, cream and powder products.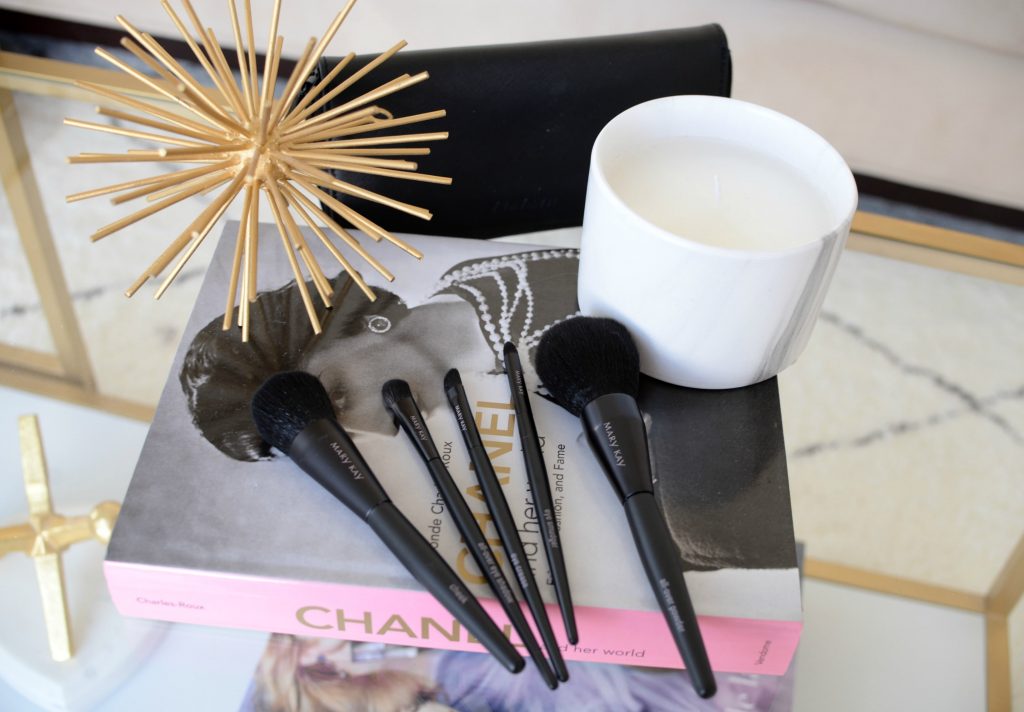 After only a few short weeks of using these brushes I've noticed a huge difference in the way I apply my makeup. The application process seems smoother and more effortless when using these brushes. All 5 brushes allow me to use less products than my less expensive brushes, while still delivering the same flawless results. These makeup brushes instantly helped step up my makeup game and allow me the freedom to get as creative as I want. The all-over powder brush is ideal for sweeping on my setting powder, the cheek brush is perfect for laying down just the right amount of blush on the apples of my cheeks, the all-over eye shadow brush helps pack on my shadow all across my lid, whereas the eye crease brush allows me to create depth and dimension in the crease and the eye smudger brush is perfect for detailed and precise looks. It also comes in a handy carrying case, perfect for travel or storing your brushes when not in use. It retails for $75.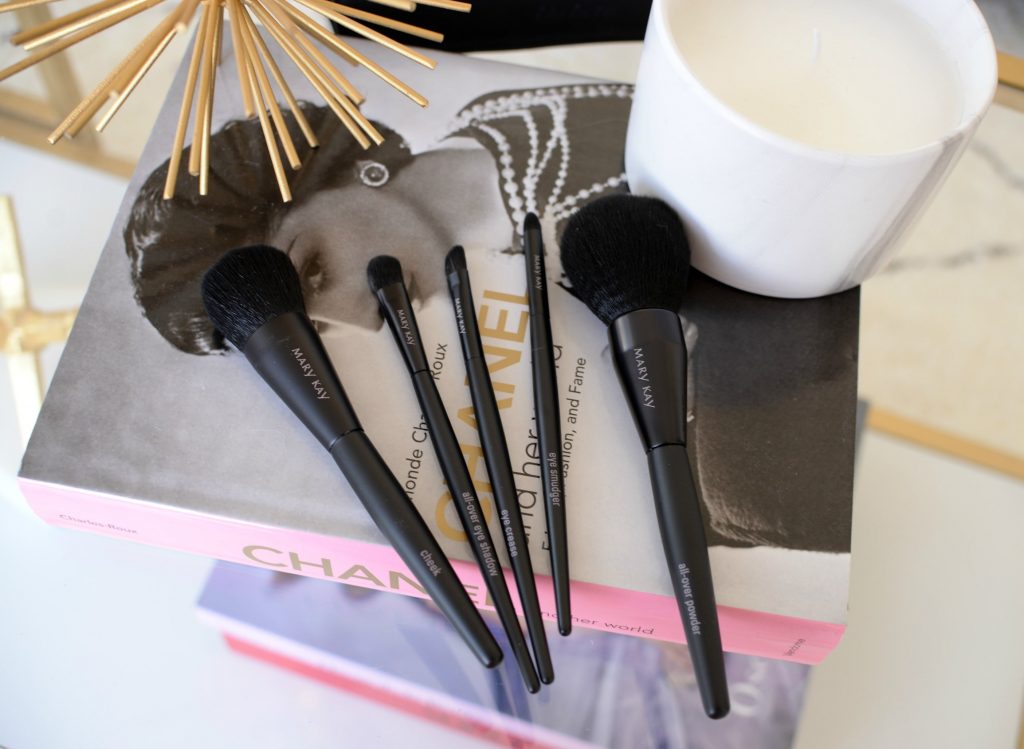 One might say I have a slight obsession with the Lip Smacker Tsum Tsum Lip Balms. I can't help it, they are just way too cute not to collect. My latest edition, the adorable Mickey and Minnie set. I love that you can stack them and collect all the yummy scents and flavours. These are extremely nourishing, conditioning and moisturizing, and they just happen to be super cute too. Its unique formula helps to smooth and hydrate the lips for all day comfort. They glide on like butter, provide long-last lip-loving benefits and provide a delicious marshmallow and sweet candy aroma. I know these may be a little gimmicky and quite bulky for your handbag, but if you're looking to relive your childhood, I highly suggest taking a closer look at these. It retails for $9.95.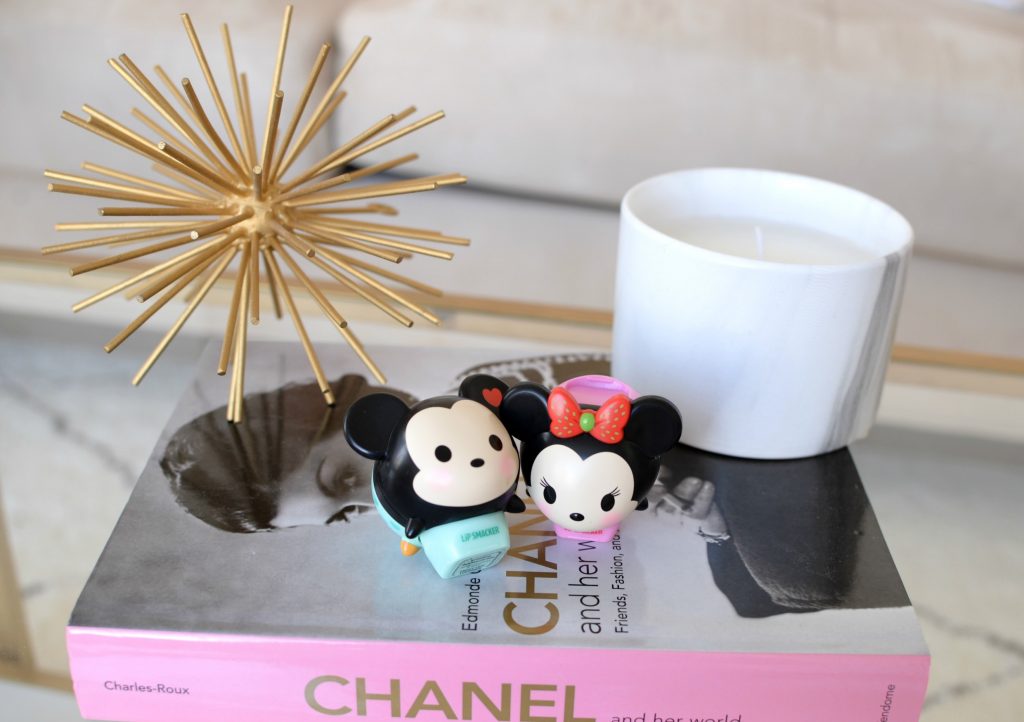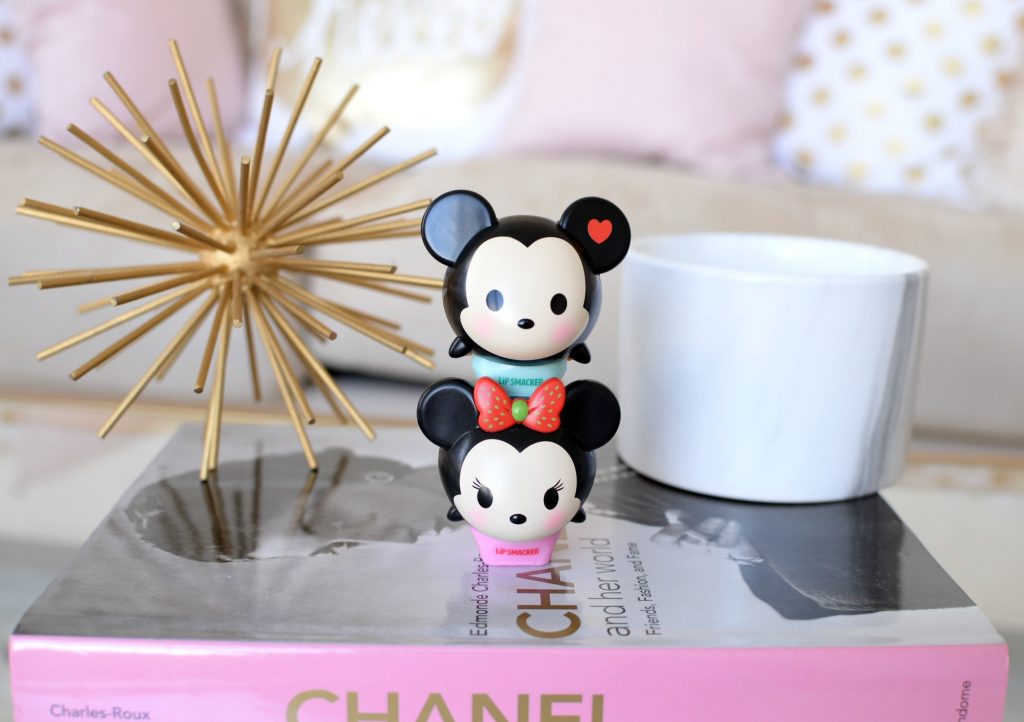 For lippies this month, I've been playing with a few new shades from the ultra-popular Make Up For Ever Artist Liquid Matte Lip Color collection. I think the brand now has a total of 15, and I'm not going to lie, I almost have them all. Unlike traditional matte lipsticks that leave your lips feeling dry and dehydrated, these are formulated with avocado oil and glycerin to help ensure your lips stay comfortable the entire day. Its nourishing and hydrating formula is completely weightless once applied to the lips yet delivers a ton of pigmentation in a single swipe. Its silicone resin and wax formula helps to provide long-lasting results, so you'll never have to re-apply mid-day. Its saturated in colour and provides a true opaque, ultra-matte finish in a single swipe. It sets and dries quickly and doesn't transfer or fade for hours on end. It retails for $25.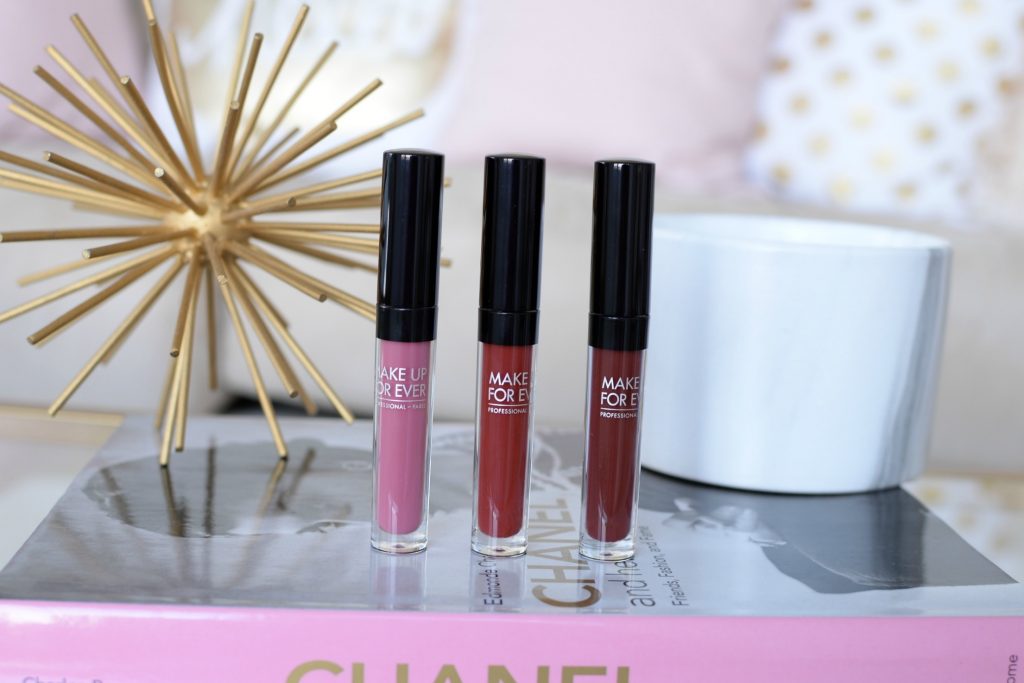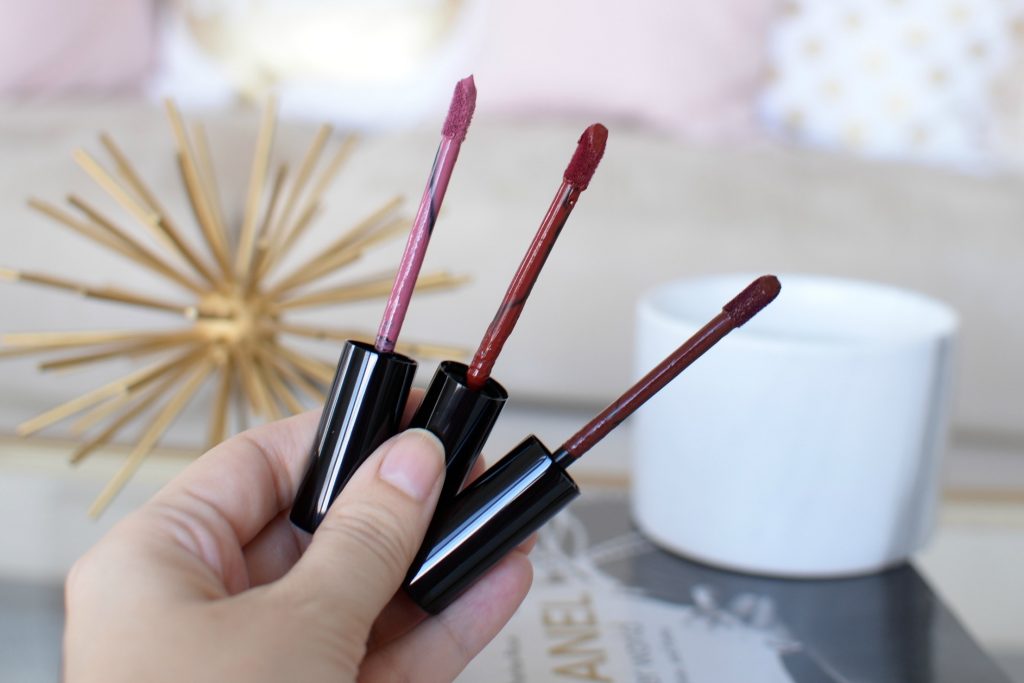 Make Up For Ever Artist Liquid Matte in 204 Nude Pink, 405 Brick and 409 Red Brown.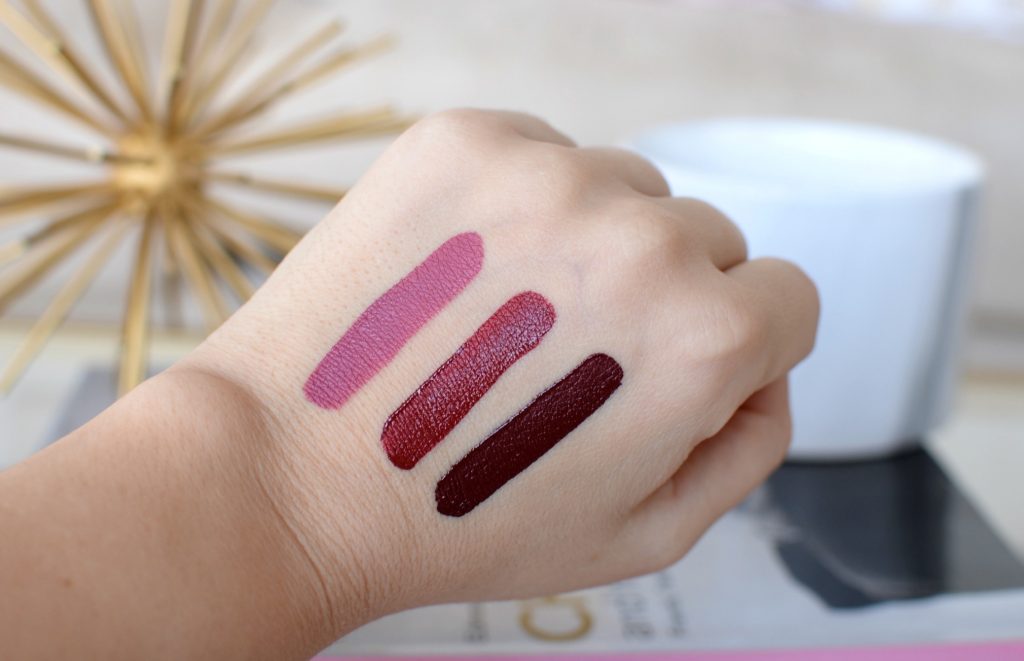 In hopes of springtime arriving early, I've been reaching for the new Kenzo World Eau de Toilette. This feminine fragrance features a lovely mix of both fruits and florals. Juicy pear and fresh peonies blend beautifully with rich almond blossom and orris. I know this isn't your typical February perfume, but its sparkling aromas is a burst of fresh air in the dead of winter. Although it is quite fresh and floral like, it's grounded with an almost Earthy and woody aroma thanks to the orris. I've been wearing this both day and night, as it's subtle enough to wear to the office, but daring enough for evening. It retails for $91 for 50ml and $105 for 75 ml, coming March 21st, 2018.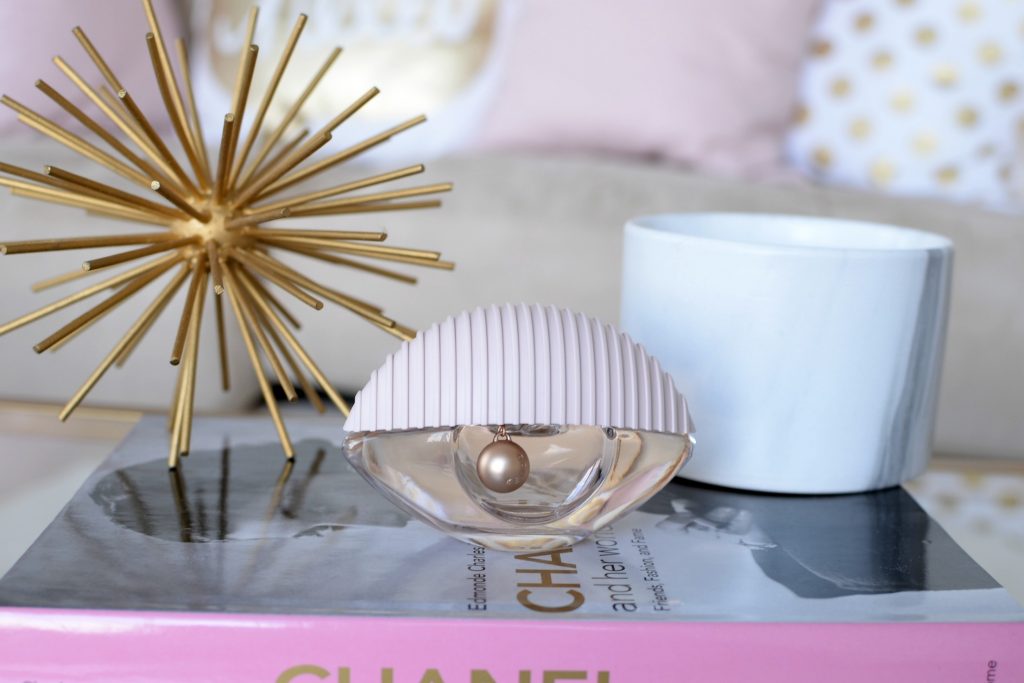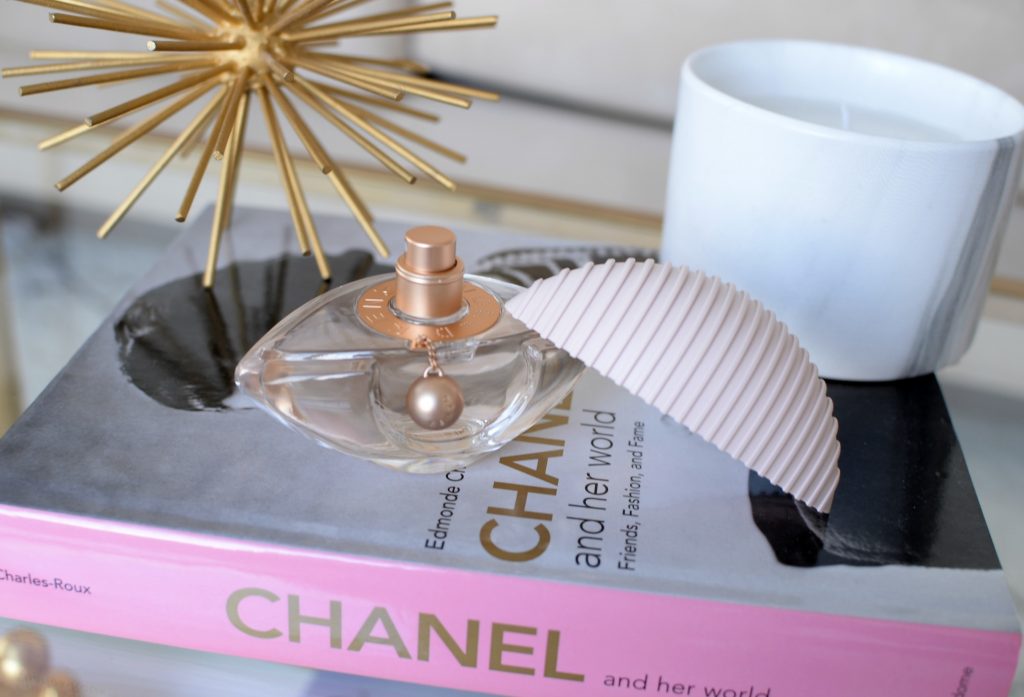 When it comes to delicious scents, no one does it better than Moroccanoil. Honestly, why can't I find the brand's candle anywhere in Canada, I swear I'd burn it all the time. As much as I love the OG scent, I'm kinda crushing on the Fleur De Rose right now. It features a luxurious rose aroma, inspired by the fresh roses that thrive in Mediterranean climates. The Moroccanoil Fleur De Rose Body Butter has been a saving grace these past few weeks, when the weather has been extra dry and dull. Its rich and creamy, almost whipped texture instantly melts into the skin to help soften, hydrate and soothe the skin. It features Argan Oil that's enriched with essential fatty acids, antioxidants, along with sesame, grape seed, avocado and sweet almond oils to help nourish, condition and improve skin's texture and tone. It penetrates deep into the skin's surface to help maximize hydration and repair skin almost immediately.  The best part, it doesn't leave behind a sticky or greasy residue, allowing me to get dressed right away. It retails for $58 for 180ml.