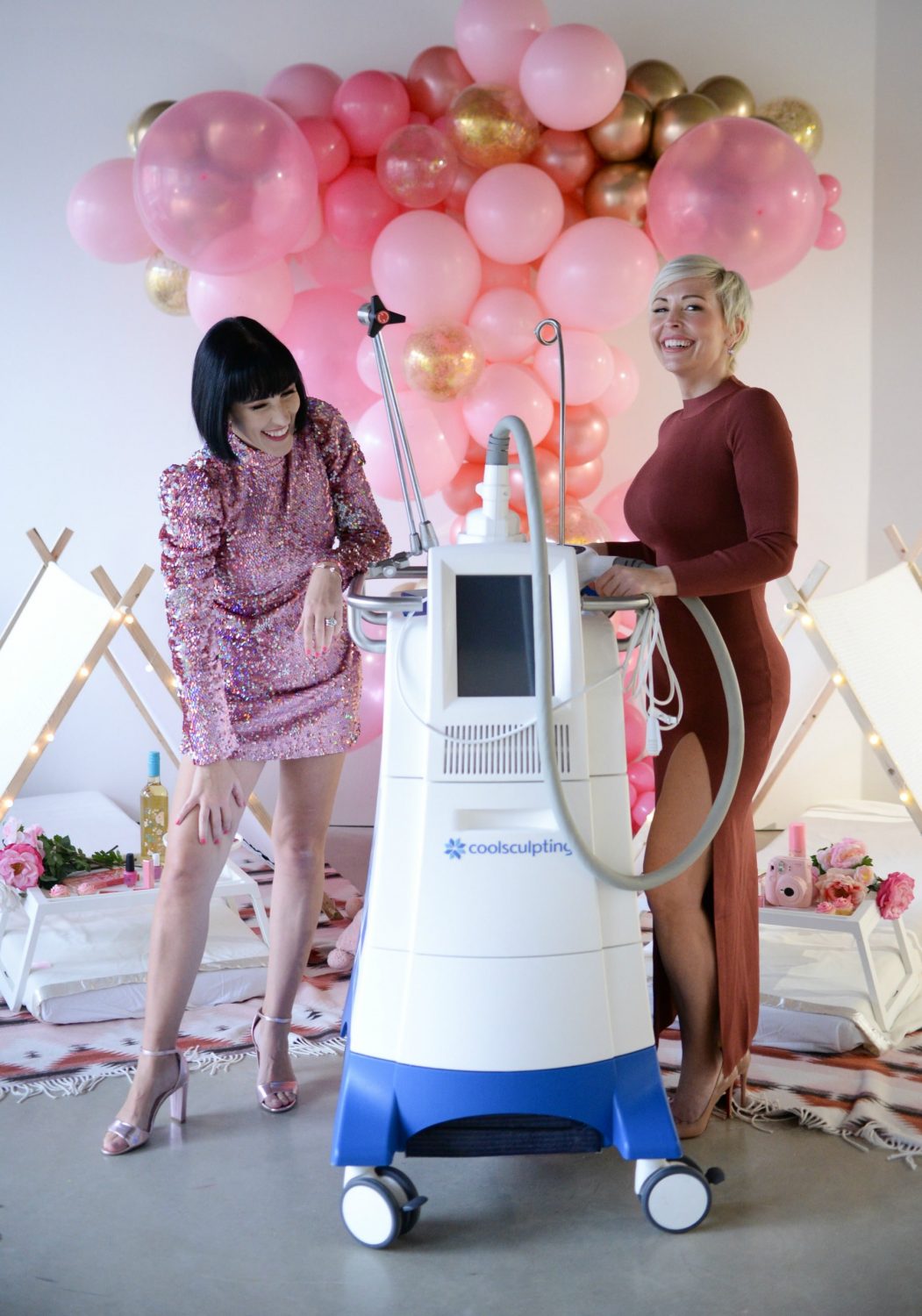 Freezing the Fat with Coolsculpting
I have always spoken freely, openly and honestly with the procedures I've had done. By chatting about Botox, fillers and chemical peels, I am hopeful we can take the stigma out of getting "work done". I think it's important to know the "risk" of anything you get done and research the procedures and doctors before doing so. Get well-informed with both non-invasive and surgeries before "going under the knife", so to speak. Know that the relationship we have with our bodies are complicated and cannot be fixed overnight. We must first find love within ourselves but by doing something that will boost your confidence shouldn't be taboo. If you're not putting your life in danger, it should be your decision to change or enhance your natural beauty.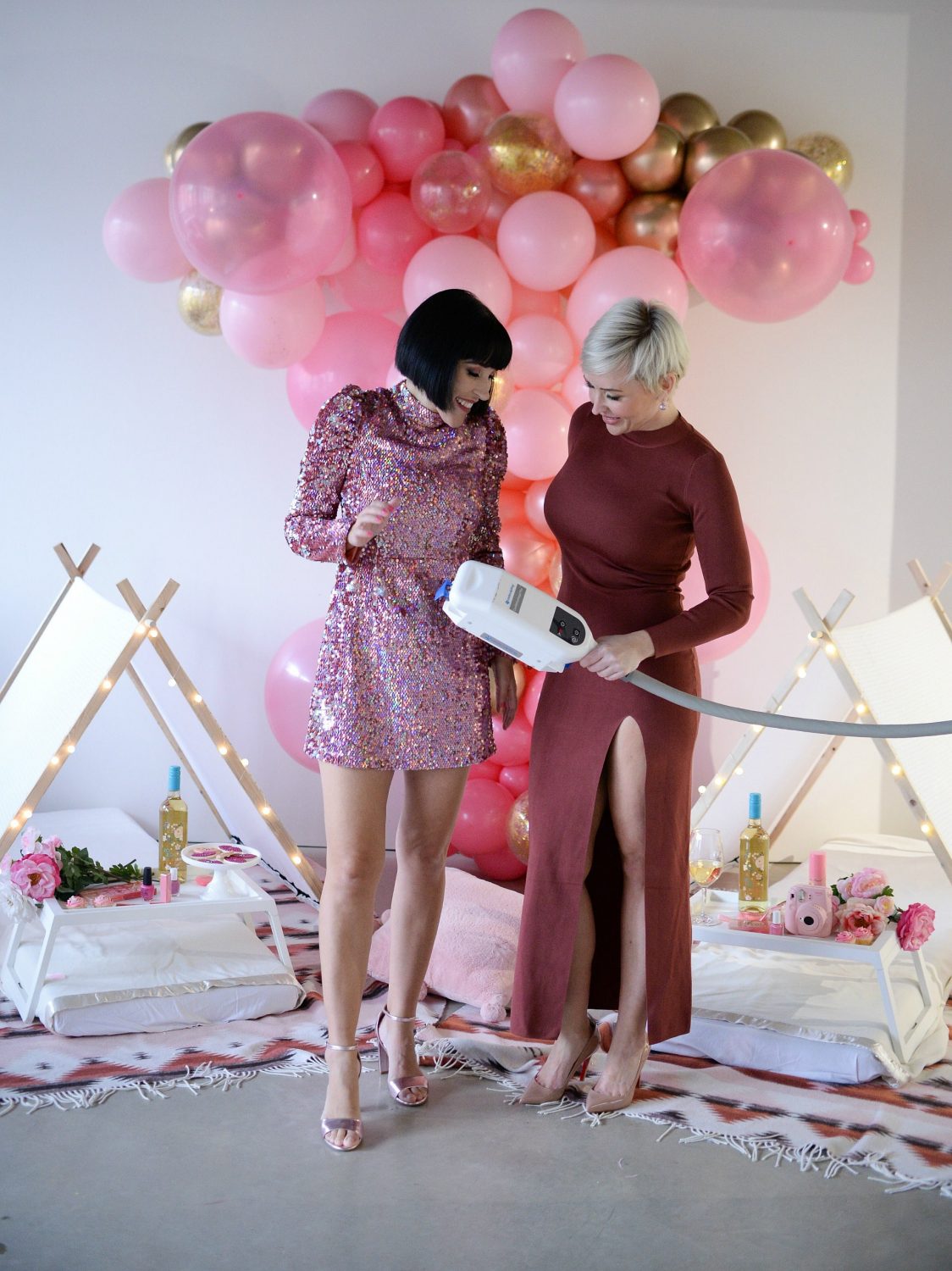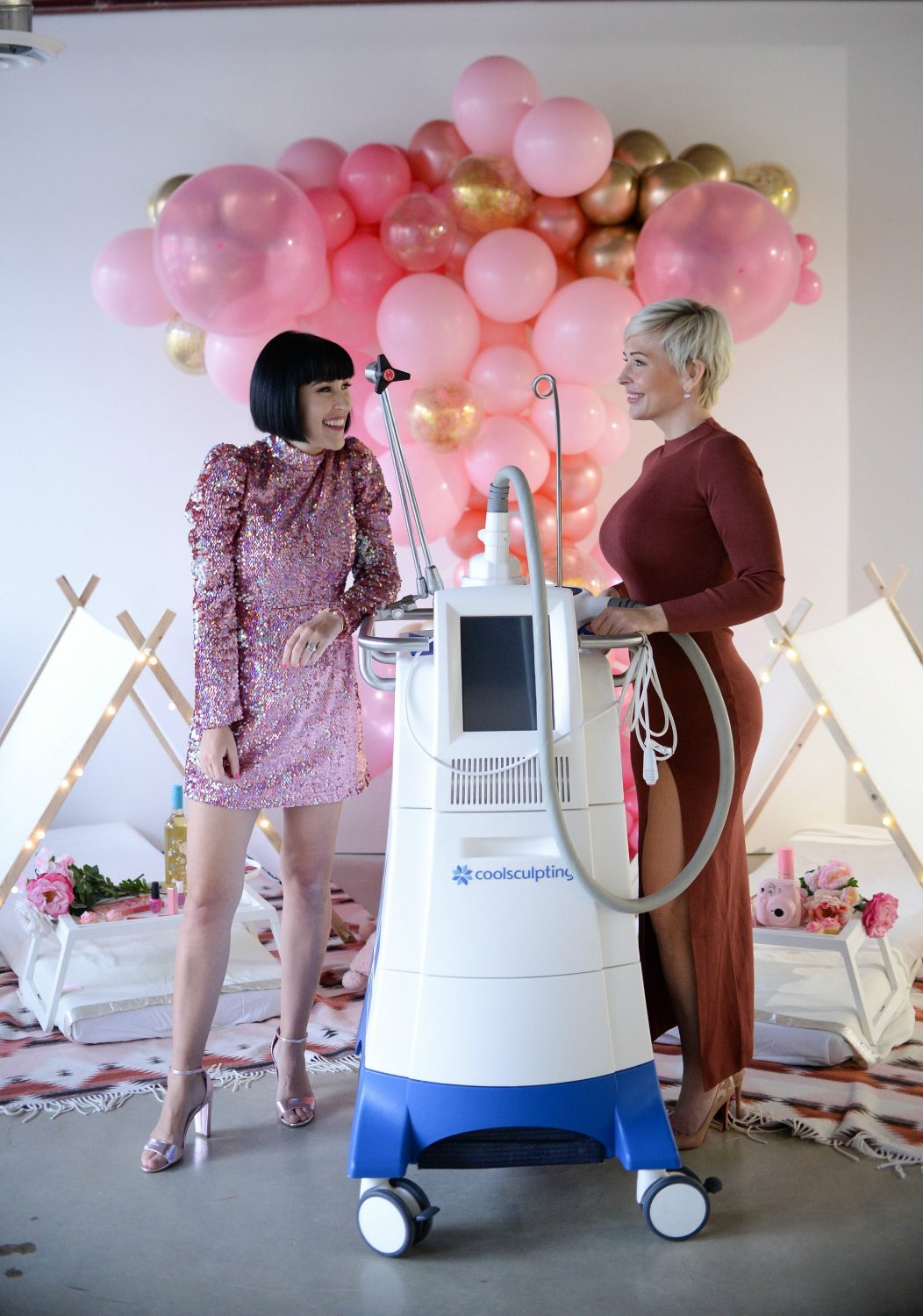 I've never been happy with my tummy. It's always been a problem area of mine, and no matter what I eat or how many ab crunches I do, it's never been flat. I'm not looking to achieve a 6-pack, but I was looking for something to help my jeans fit a little better. A year ago, I got chatting with Heather, from London Plastic (the same clinic where I get my lip filler) about Coolsculpting. This non-invasive "fat-freezing" procedure is an excellent alternative to liposuction. Although I've never been happy with my stomach, it's not something I'm too concerned about to risk going under the knife for.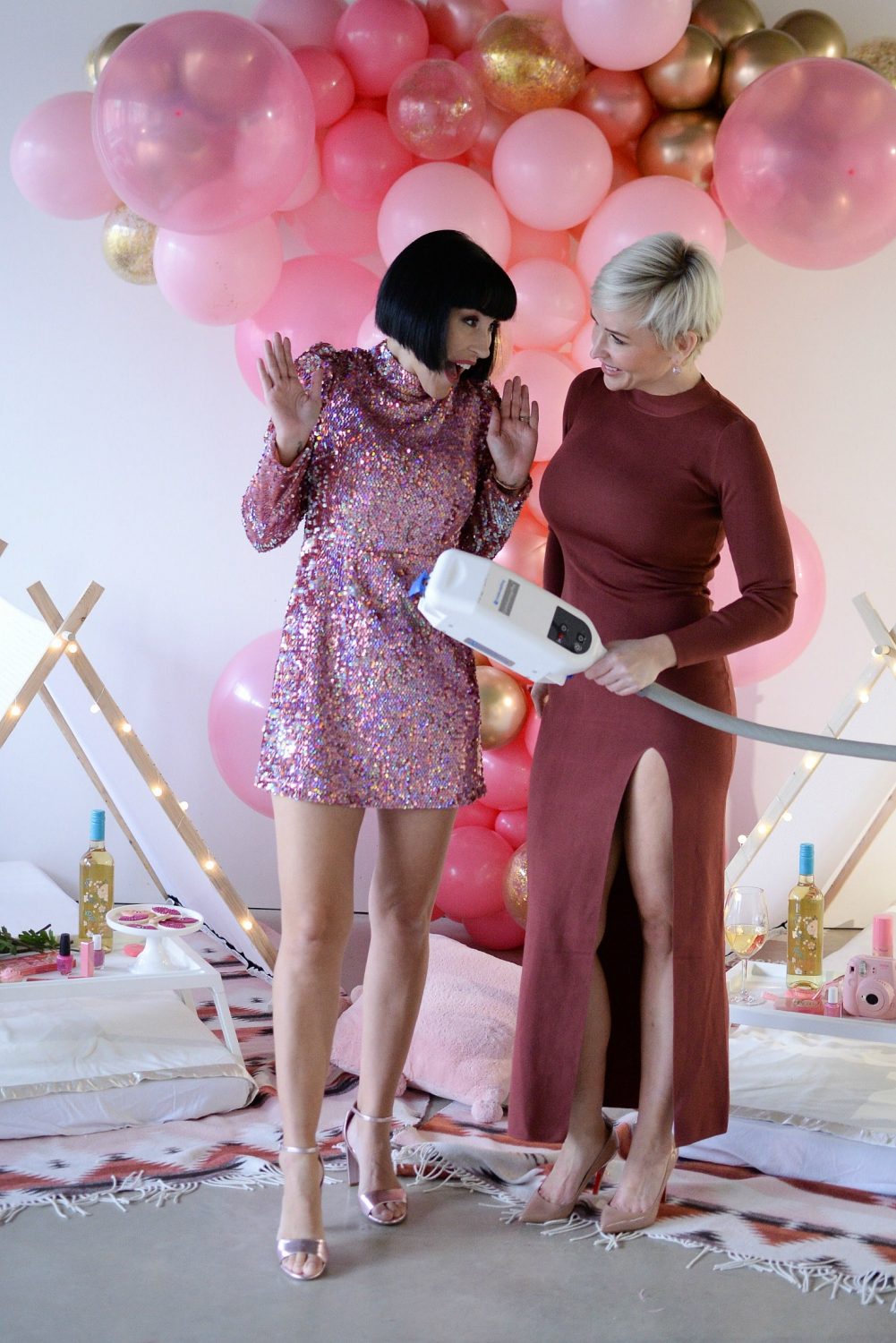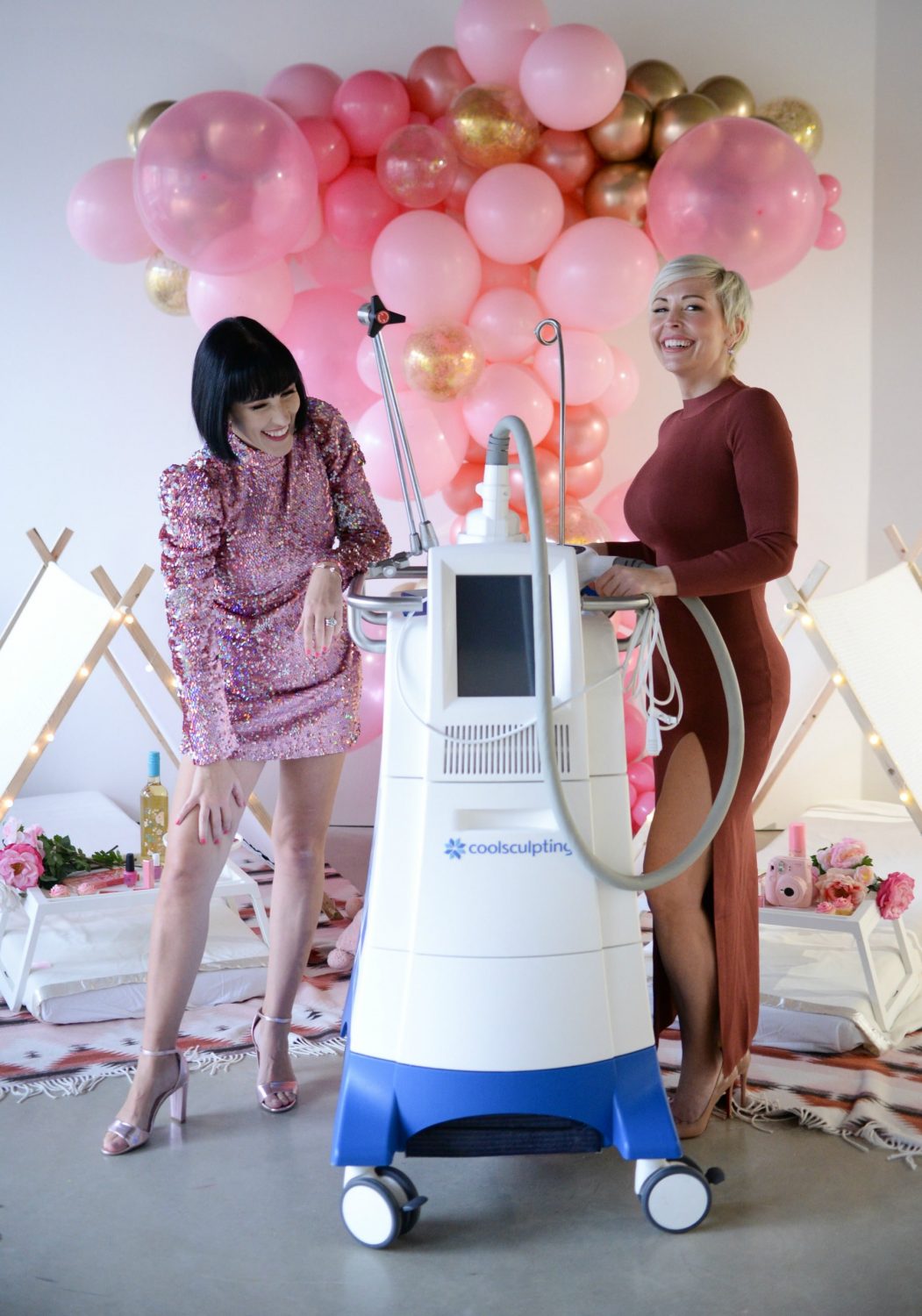 So, what is Coolsculpting? It's basically a fat-freezing device that can be used under your chin, jawline, thighs, abdomen, flanks, arms, or even under your buttocks. This "vacuum-like technique literally freezes your fat cells and over time causes them to die, leaving you with a tighter, more toned area. This non-surgical fat reduction procedure shouldn't be confused with diets or weight loss, that's not the intention. You will not shed weight by the pounds, as it is not a weight loss program. Although one session can reduce fat by upwards of 25%, that is only about a pound of fat at the most. It's more designed to contour and tone the body, rather than dropping a significant amount of weight.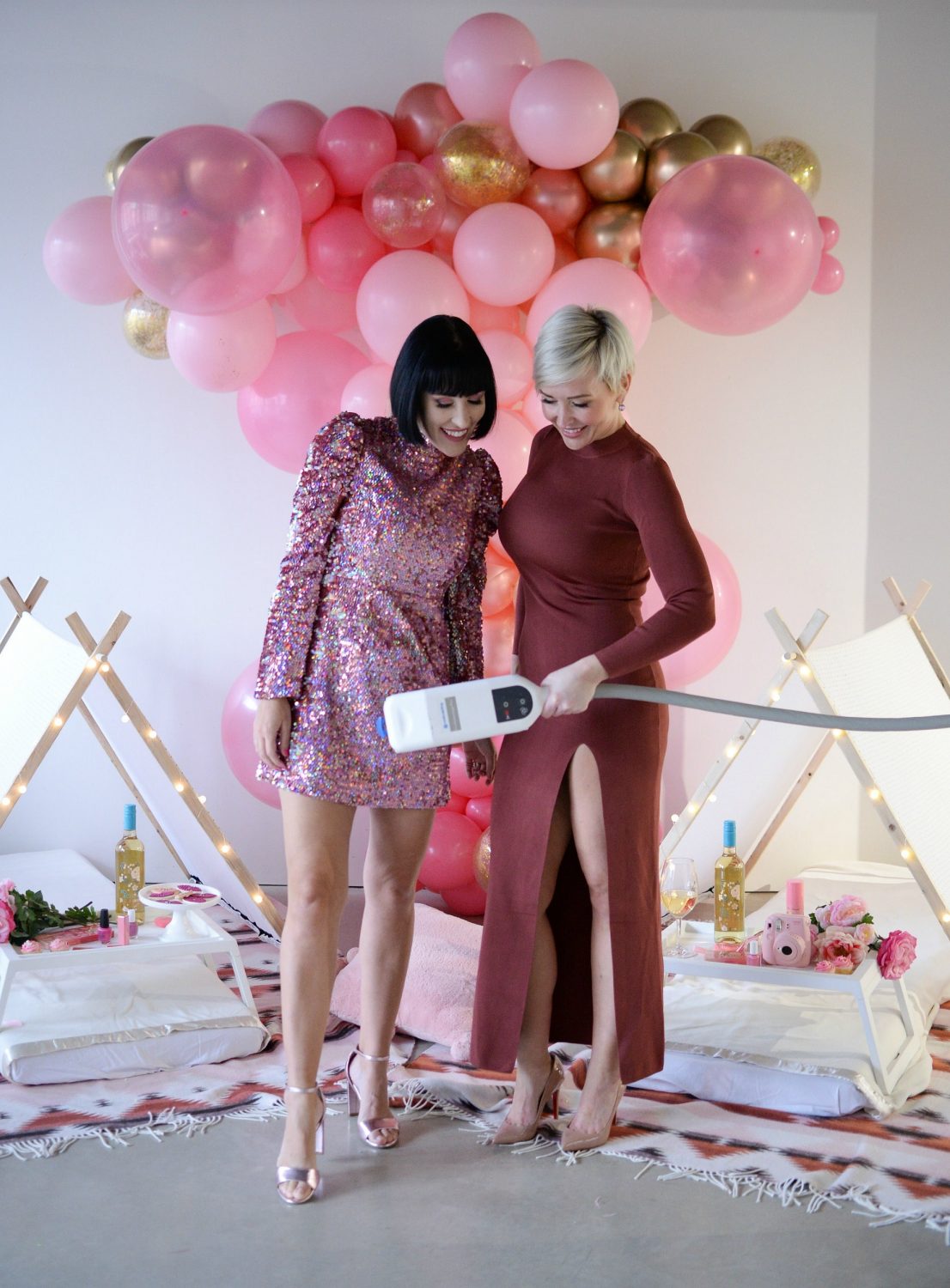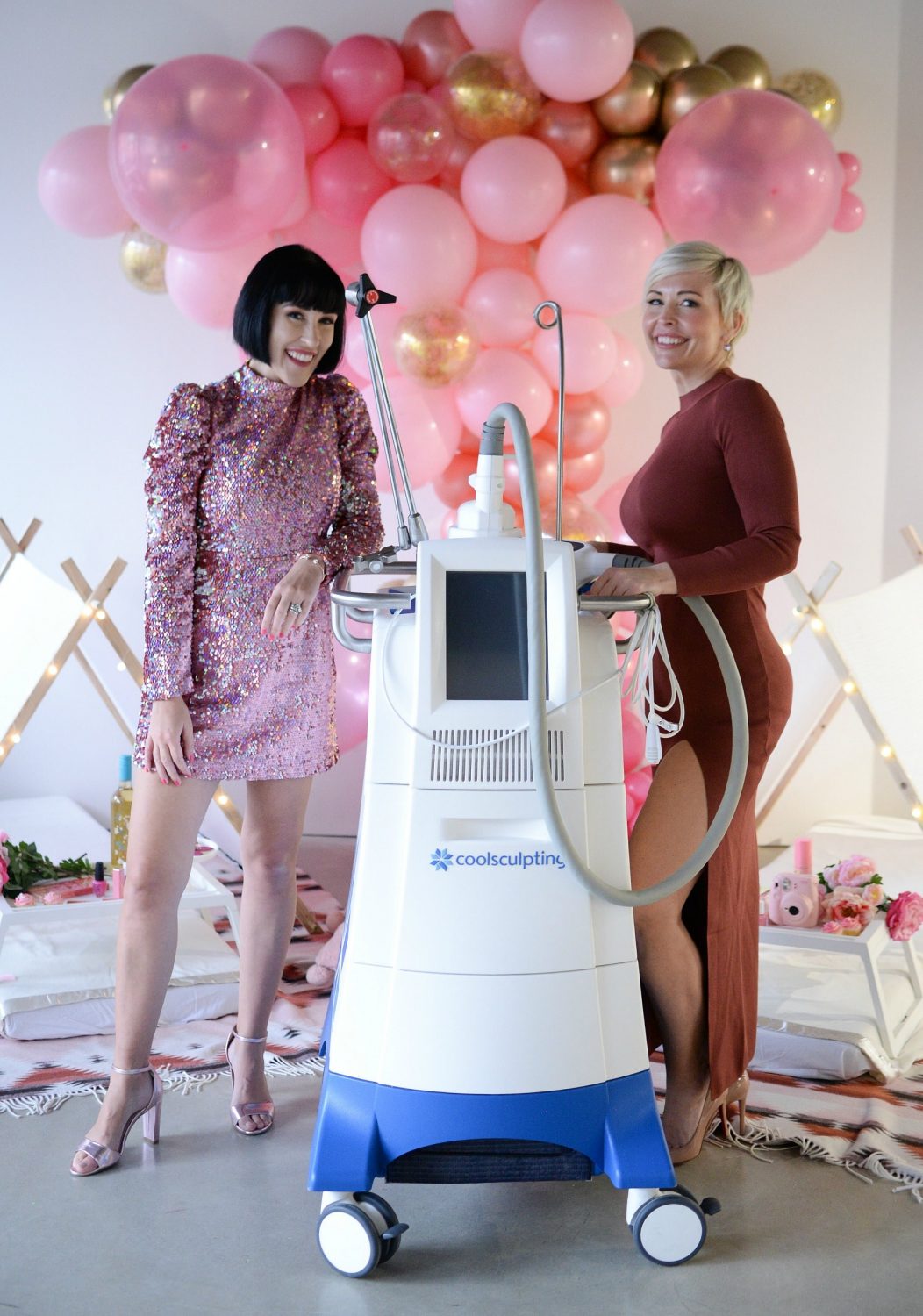 The first step is having an assessment done. This is where you'll get measured, photos taken and chat about if you're an ideal candidate or not. You will then go over a treatment plan. You will discuss how many treatments you will need to hit your desired results and where the application will be placed on your body. As for the procedure itself, the Coolsculpting device is placed on designated areas where you want to freeze the fat and left on for upwards of 45 minutes. For my stomach area, we targeted 6 different areas, which took about 5 hours from start to finish.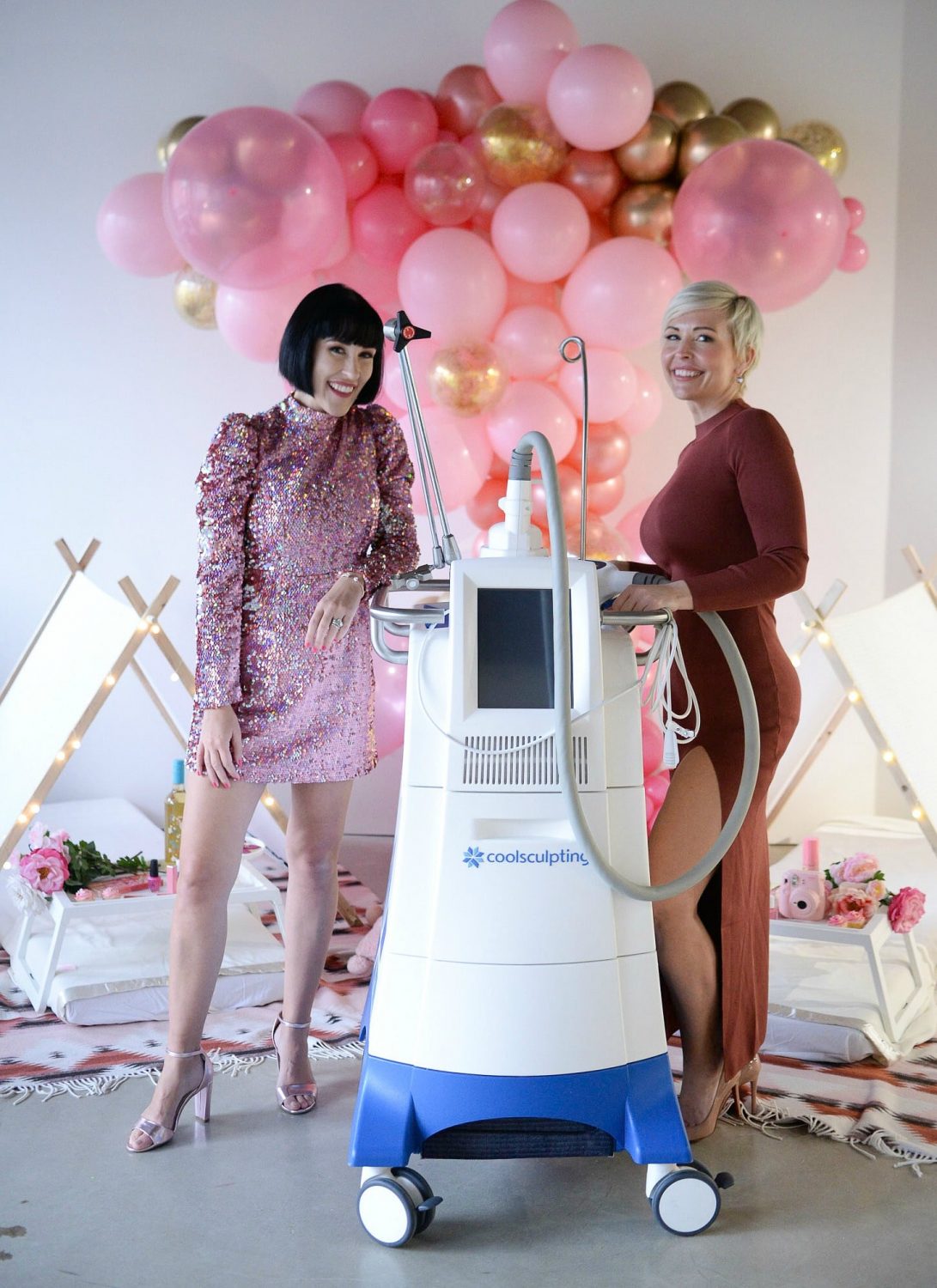 Let's talk pain, while it isn't necessarily painful, there is a slight discomfort. When the applicator is suctioned to your skin, it is incredibly cold for the first few minutes. The area quickly goes numb and you can't feel much after that. Depending on the area being treated, the applicator will be left one for 20 to 45 minutes, in which time you can sit back and watch TV, read a magazine or browse your phone. After they remove the applicator, that area will be massaged for a few minutes. This is by far the worst part of the procedure. I can't quite describe it, but there is extreme discomfort, but only for a few short minutes.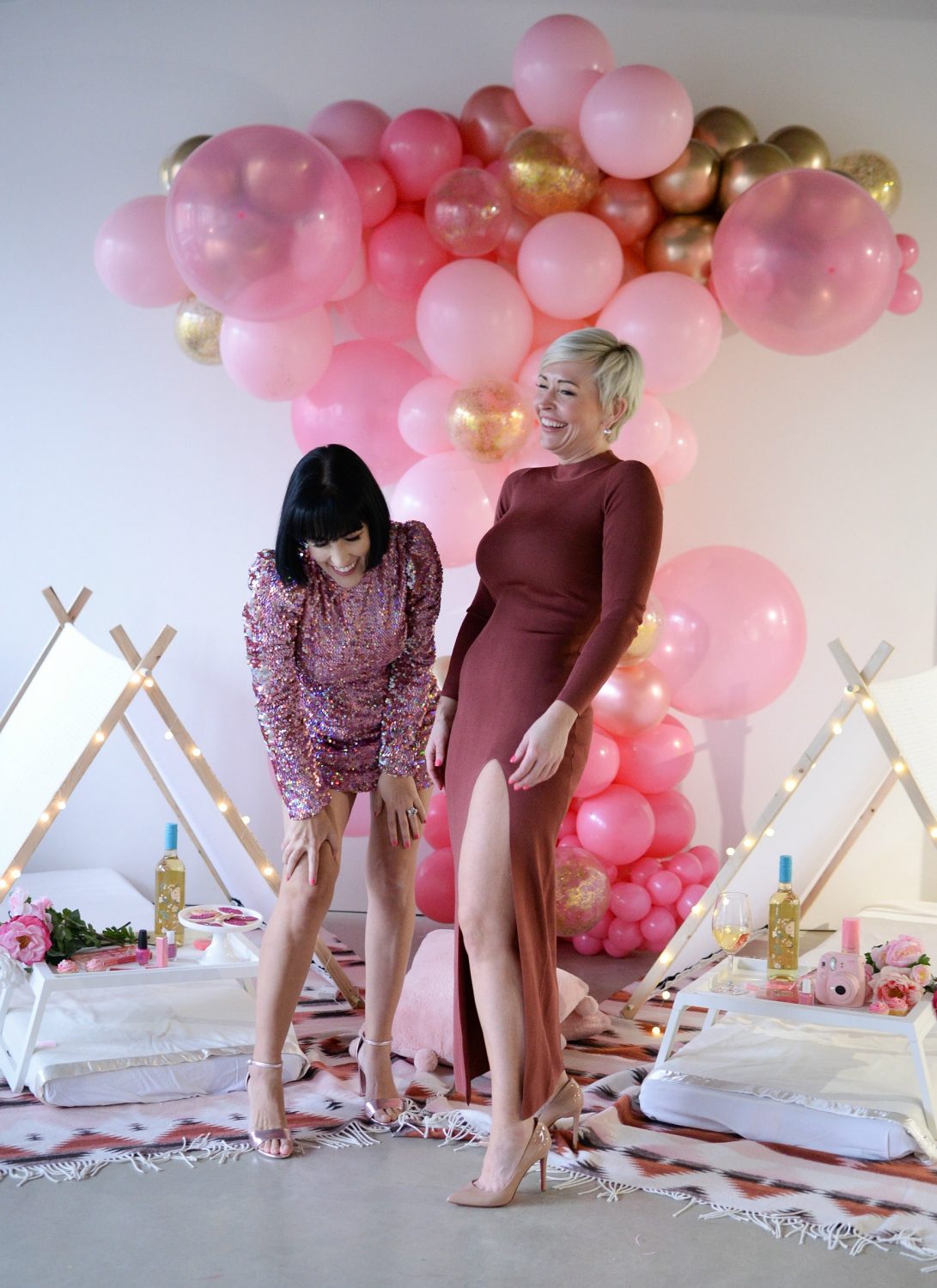 Unlike liposuction where you'll see instant results, Coolsculpting is not immediate. You'll begin to see the effects in as little as a few weeks, but the most dramatic results will show up a few months after treatment. You will continue to see the benefits for upwards of 6 months, but keep in mind, a second treatment is usually needed.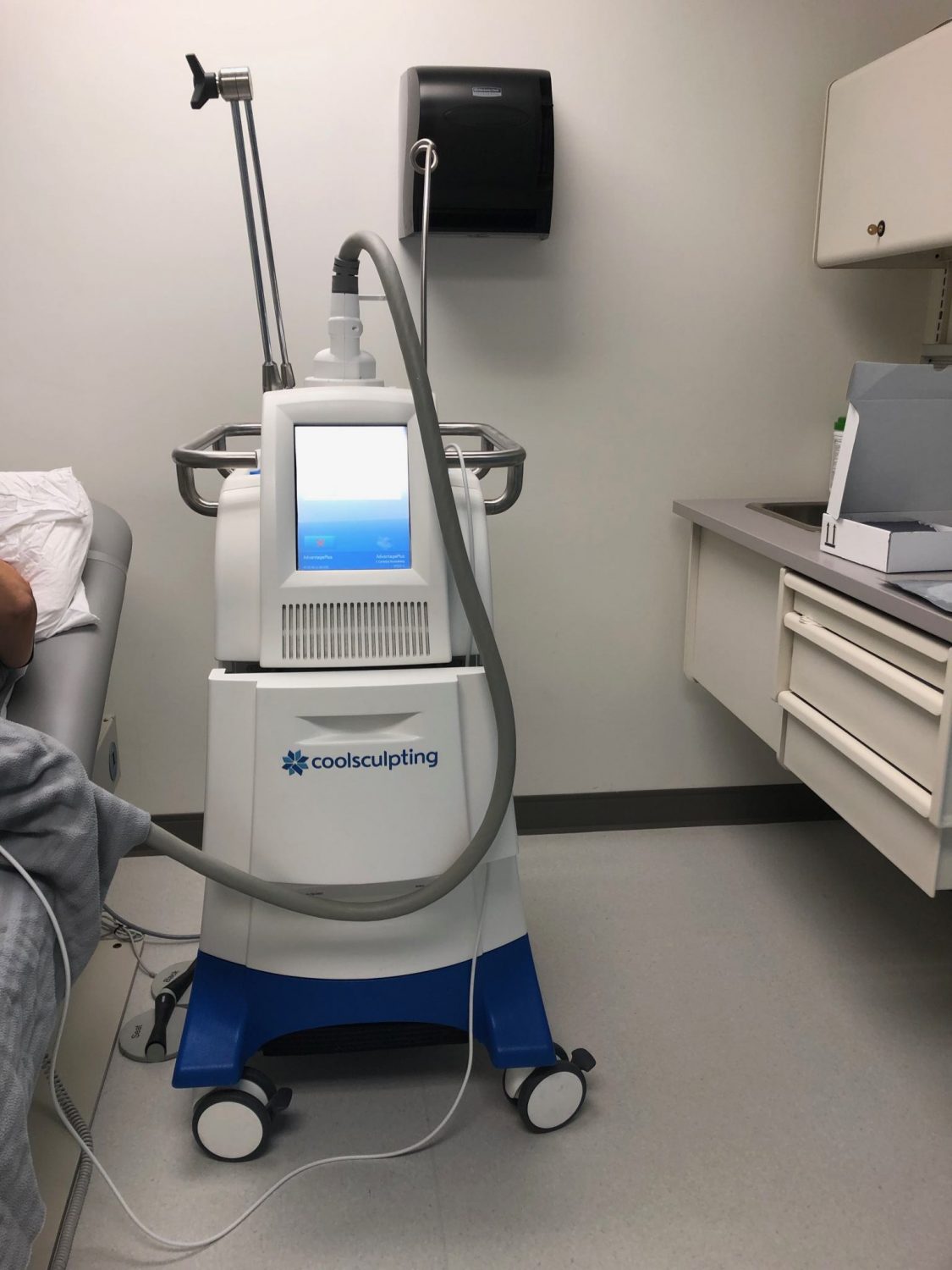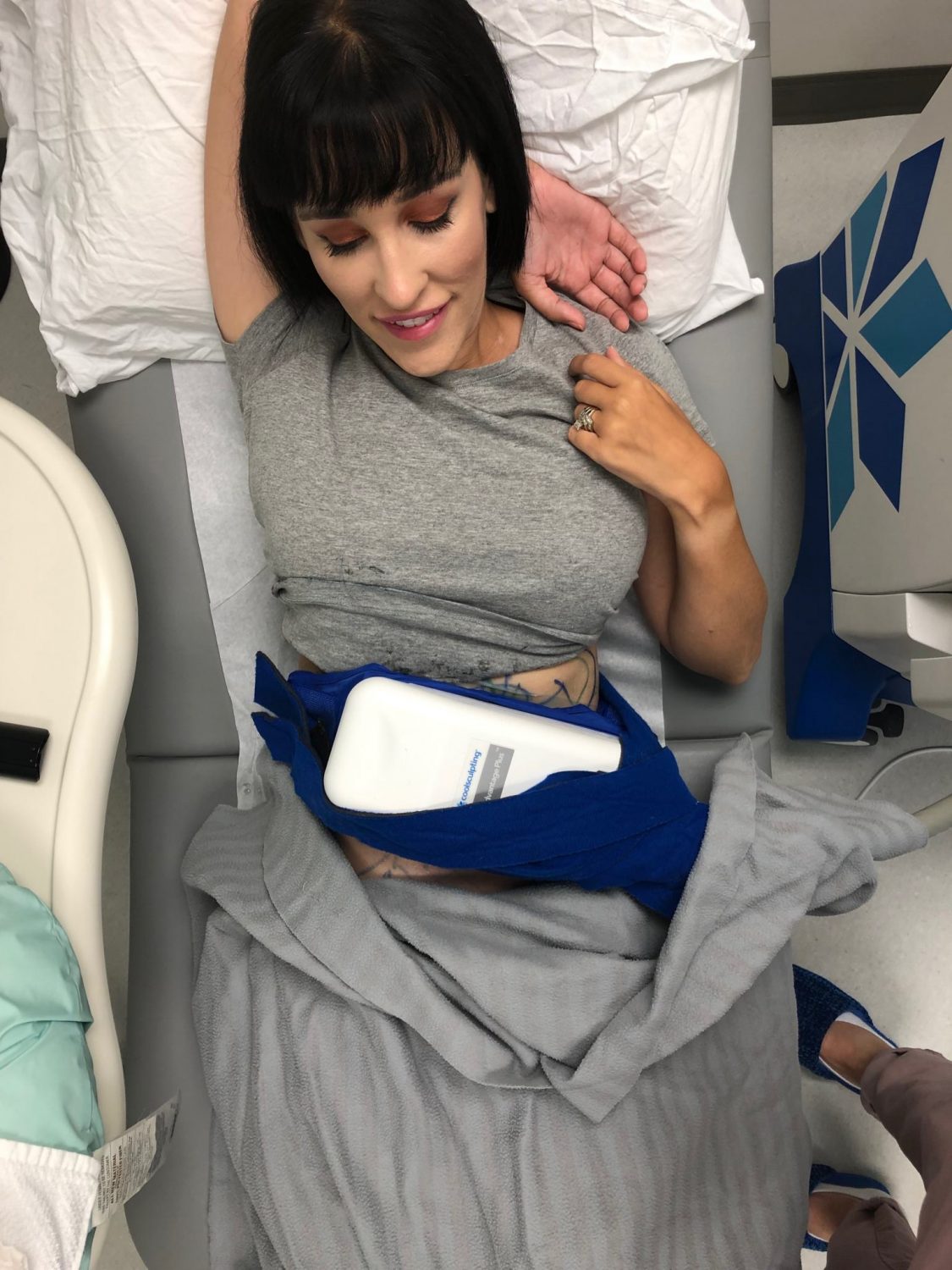 As for the downtime, there really isn't any. Although they claim you can go back to work the same day, I'd say take the rest of the day off. You may experience some redness, swelling and bruising, which will subside within a few days or so. Although my first treatment didn't really experience any side effects, my second treatment was a little "rougher" than the first. I experienced a lingering tingling sensation, which was probably a little nerve damage. Advil didn't help, but Heather did recommend an anti-inflammatory which immediately helped. Something to keep in mind if you get random shooting, almost stabbing pain. The pain and bruising subsided after a few weeks, but you can wear a compression tee to help ease the discomfort.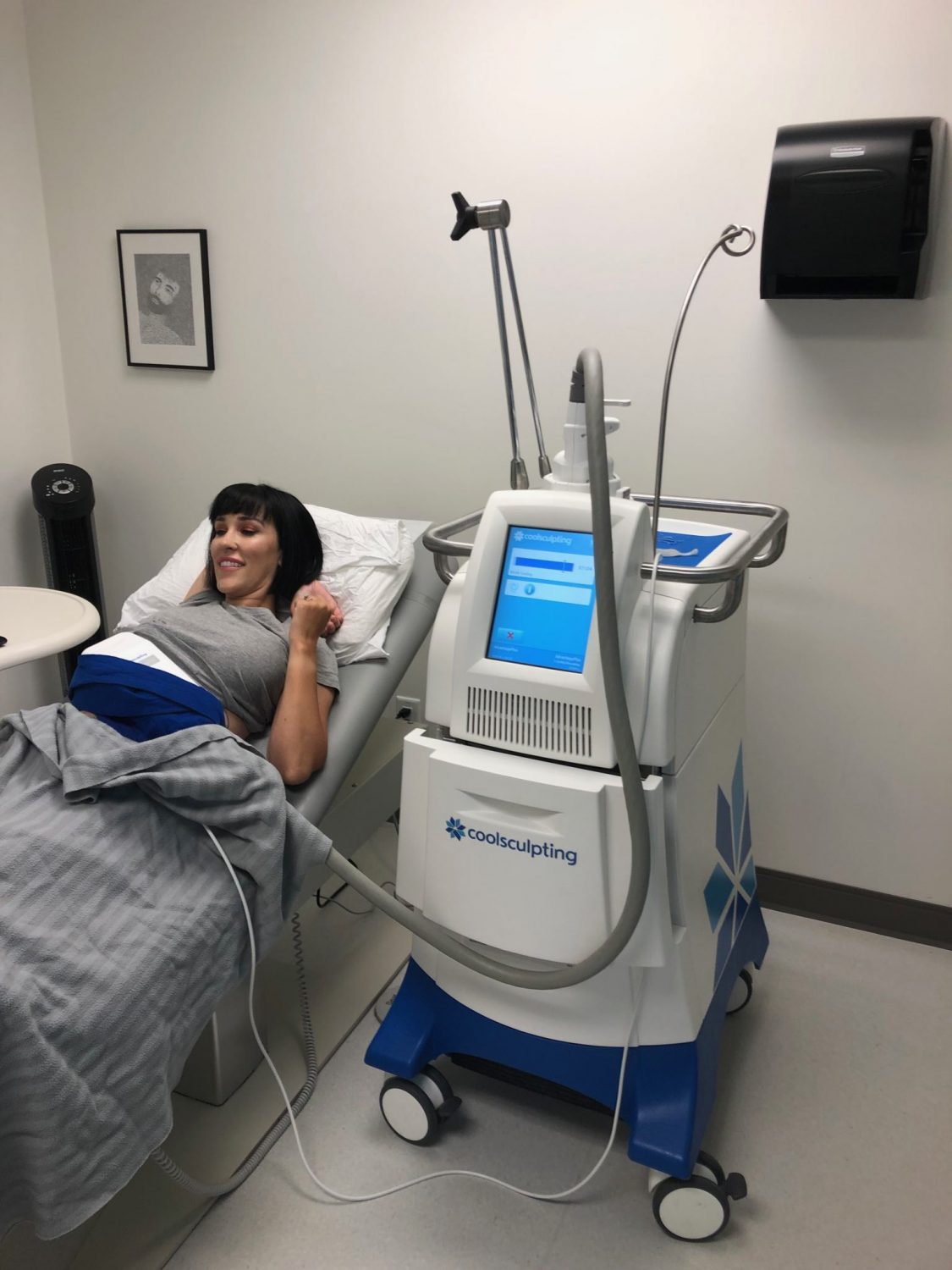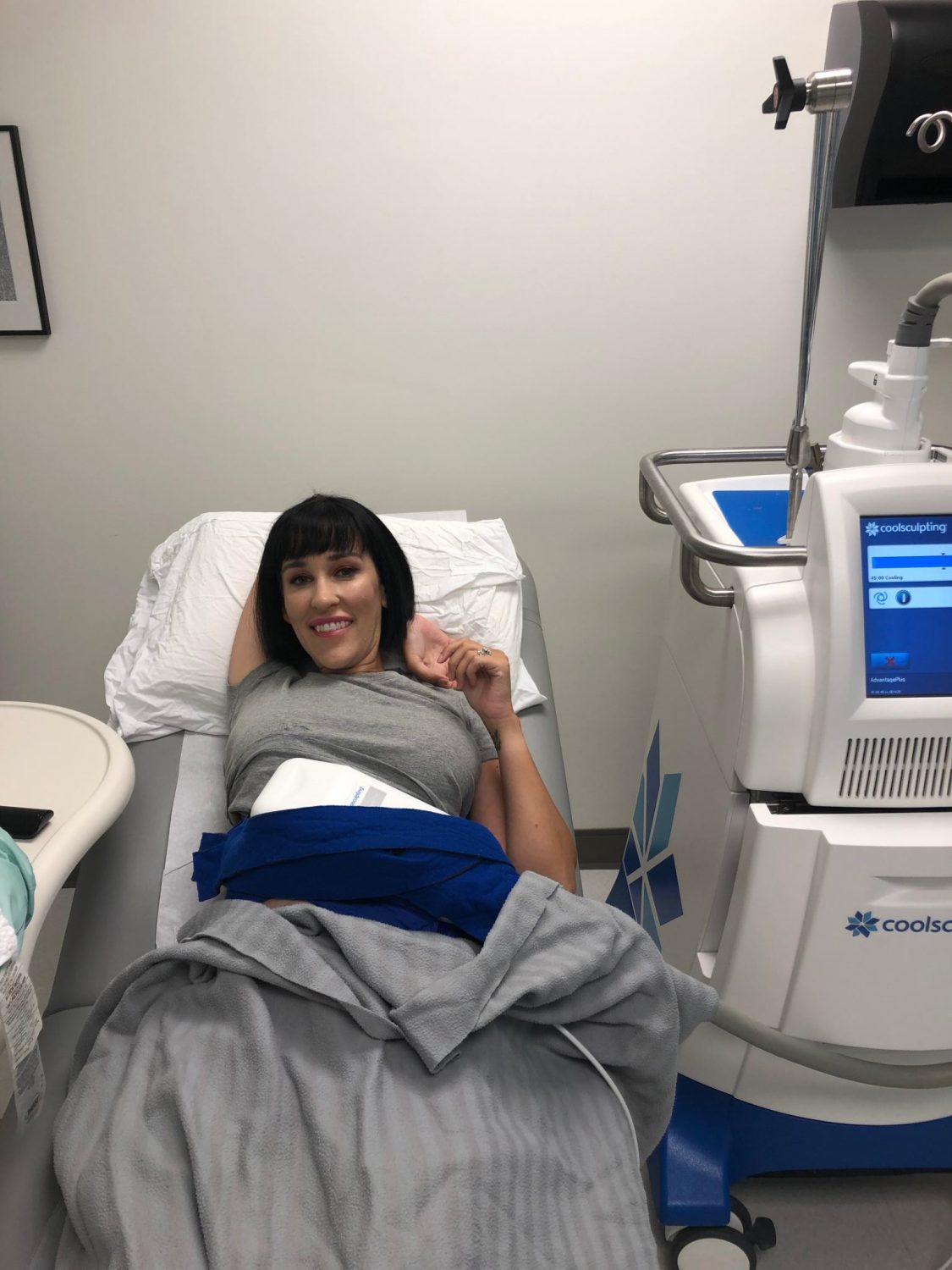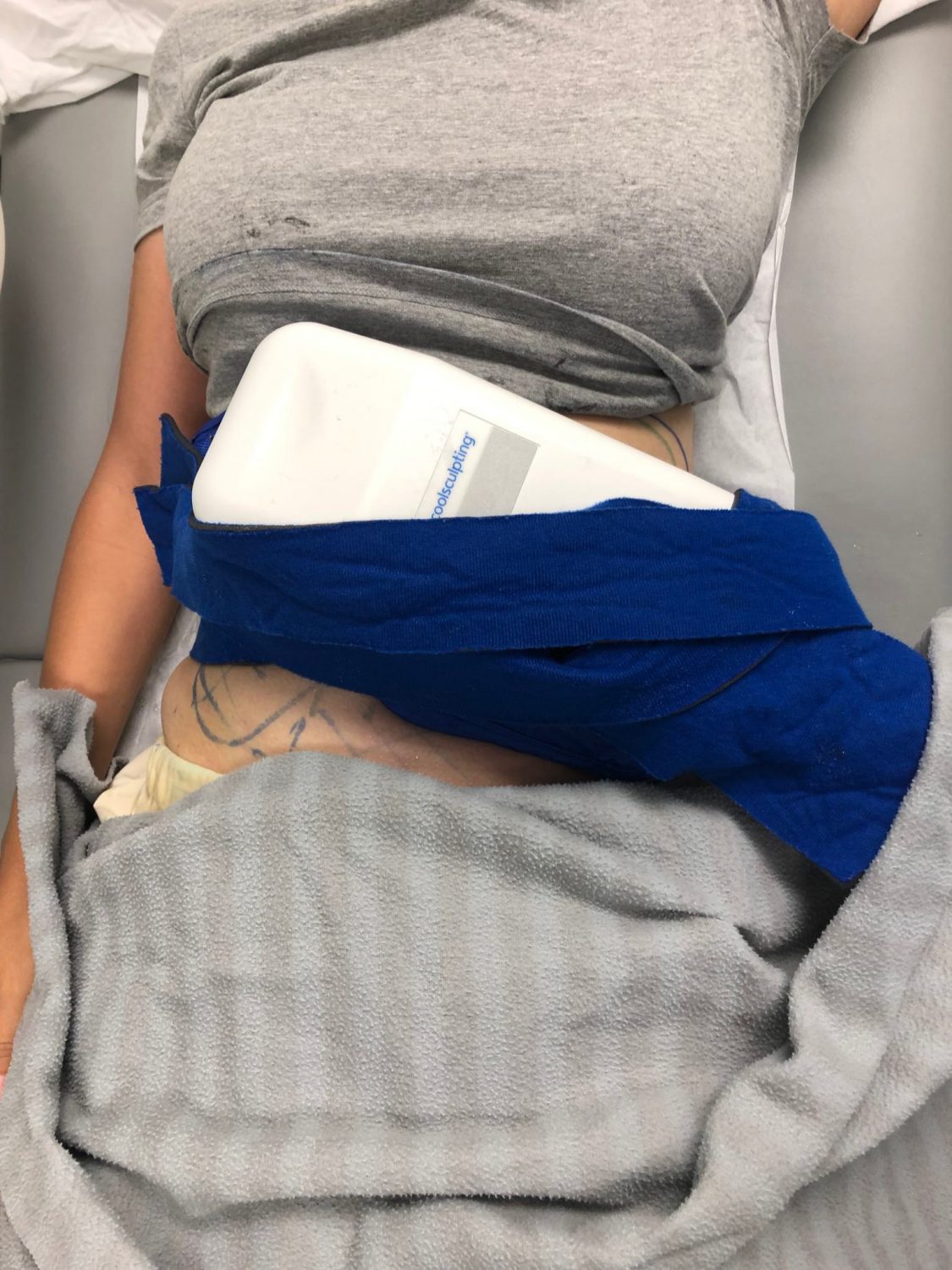 The results, as you can see from the photos, show my stomach is a tad slimmer and flatter. Although the photos may not do it justice, my jeans are fitting better, and my confidence level has gone up. It's been over a year since my second treatment and my tummy is looking the same. I'm unsure of the actual inches I lost, I guess we should have measured that, but I am happy with it. I think for larger areas like the tummy, a second and possibly a third treatment is needed?  I know personally, it would have been nice to see that little pouch a tad less pronounced.