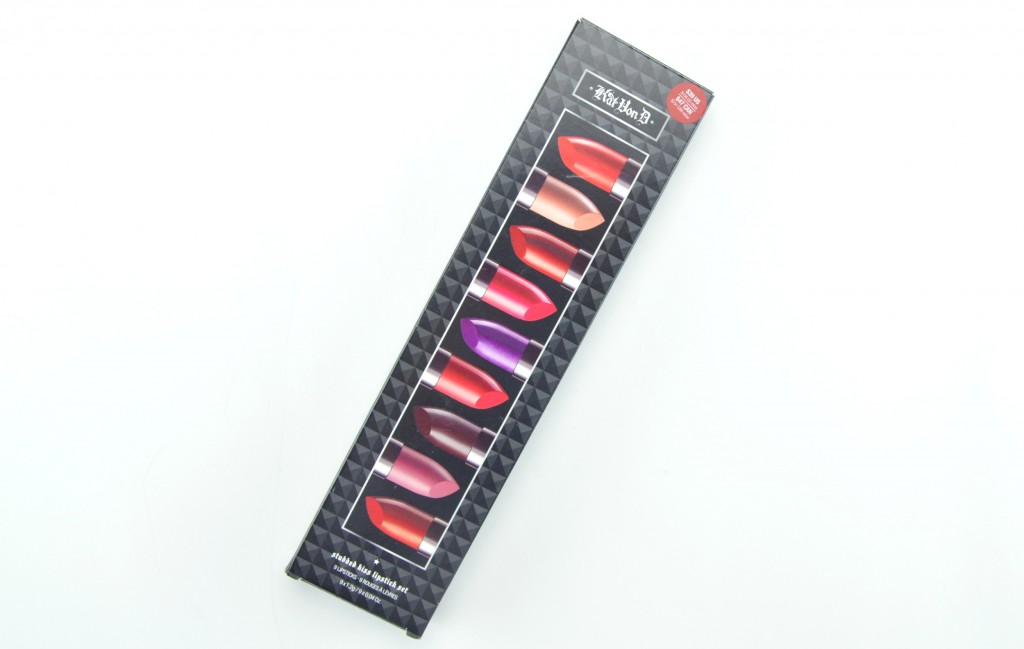 9 lipstick minis

For those that follow me on social media (Twitter and Instagram) would have seen that I attended a beauty blogger holiday party at the oh so sweet Jessica from Beautezine place. It was a lovely pj party with lots of good food and drinks and, of course, makeup. Jess was kind enough to gift everyone at the party a ton of beauty goodies and it was fun to watch everyone freak about all the makeup they received. I ended up scoring this amazing Kat Von D Studded Kiss Lipstick Set that I just had to share with you. I already reviewed one of the new Kat Von D Studded Kiss Lipstick, but this is the perfect set for those that wanted to test one out, but was unsure of the colour.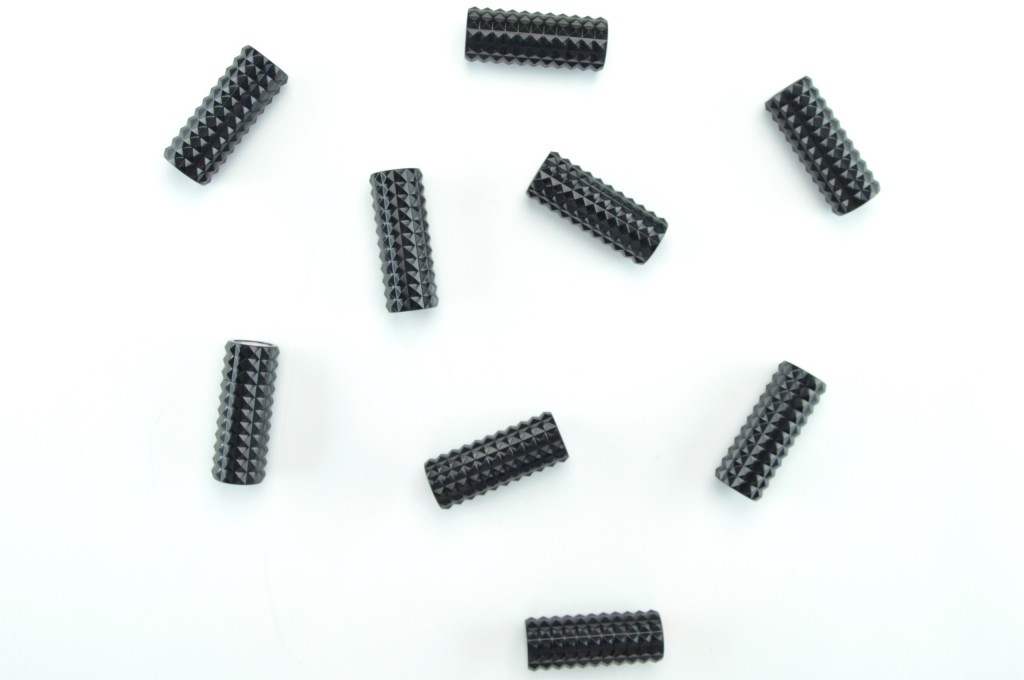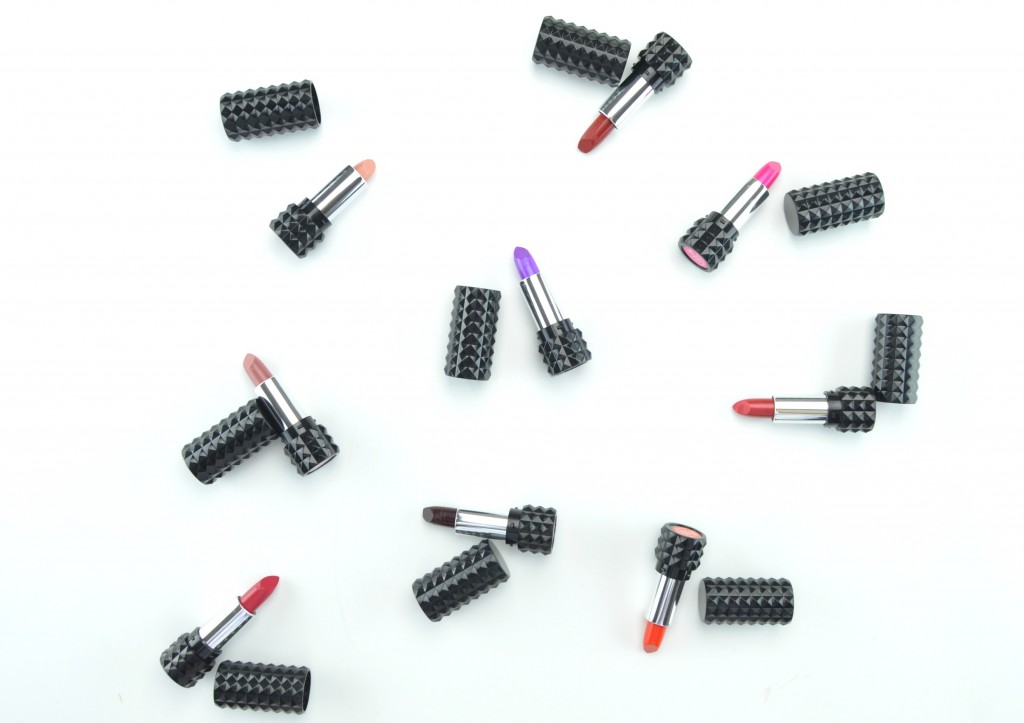 Kat Von D Studded Kiss Lipstick Set includes 9 mini shades from the permanent line in an array of colours. Although I've only tested out one of the full size lipsticks, I found the formula on these to be completely different. Each shade is a lot drier and harder to apply than the previous one I tested. A few of the shades didn't glide across the lips as one would like, instead it kind of pulled and tugged on the lips. It does take a few swipes to apply and get an even coverage, and even then, some of the colours were pretty patchy. The shimmery shades were the creamiest and applied the best, but the pigmentation lacked. I actually found the red mattes to apply the best, which is odd. Because of the drier texture, I did find they lasted a solid 10 hours on the lips, as the brand claims, but you definitely need a good lip balm underneath. These are not hydrating at all nor did they leave my lips feeling soft and supple, like its claims. Keeping this in mind, it's a great value for what you get and an excellent way to test out 9 colour options before purchasing the full size. It retails for $47, but comes with a $151 value.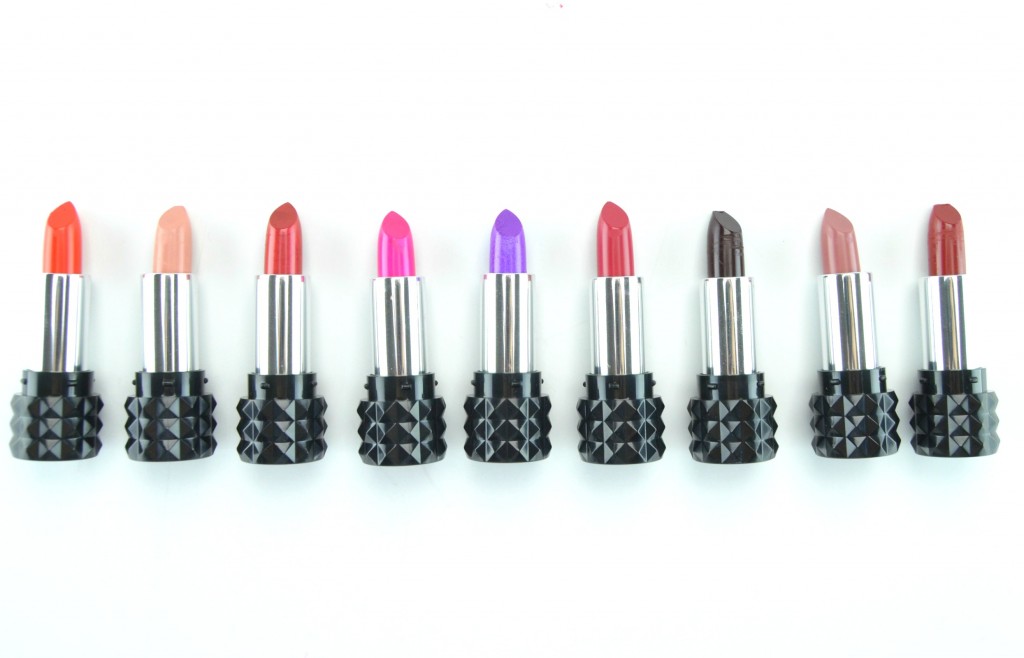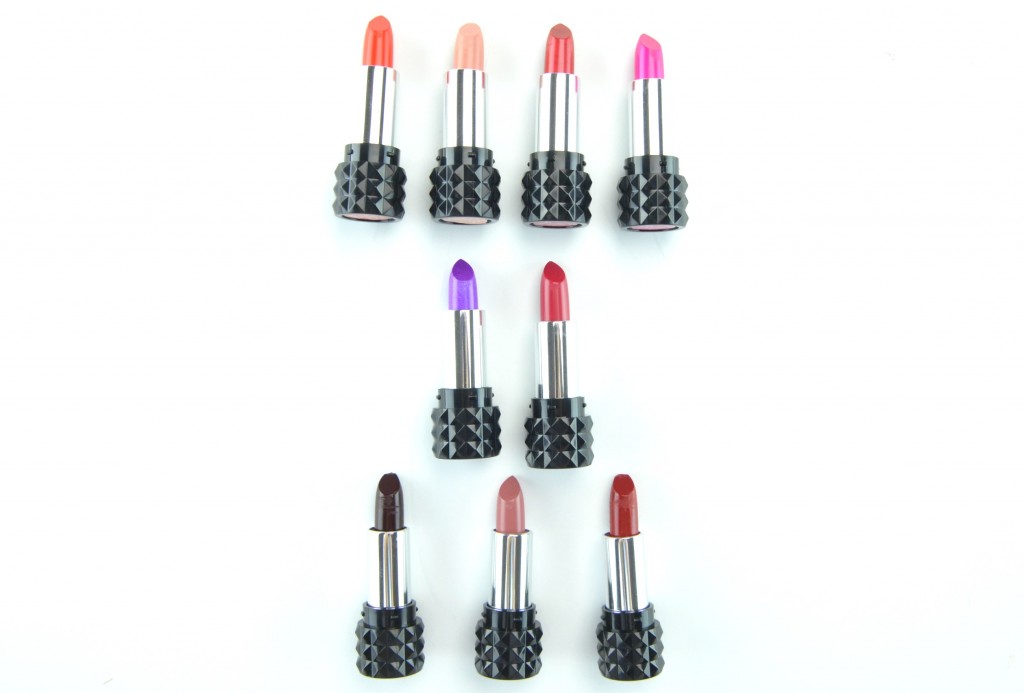 Countess is a bold, bright orange/ red with a matte finish,  Agatha is a light, pinky beige with a matte finish, Adora is a medium to dark red with a red metallic shimmer with a matte finish, Sexer is a bright, fuchsia pink with hot pink shimmer with a semi-matte finish,  Wonderchilde is a bright magenta purple with a violet shimmer throughout,  Bachelorette is a pinky red with a matte finish,  Motorhead is a deep burgundy,  Lovecraft is a rosy mauve with a matte finish,  Hexagram is a dark red with a matte finish.