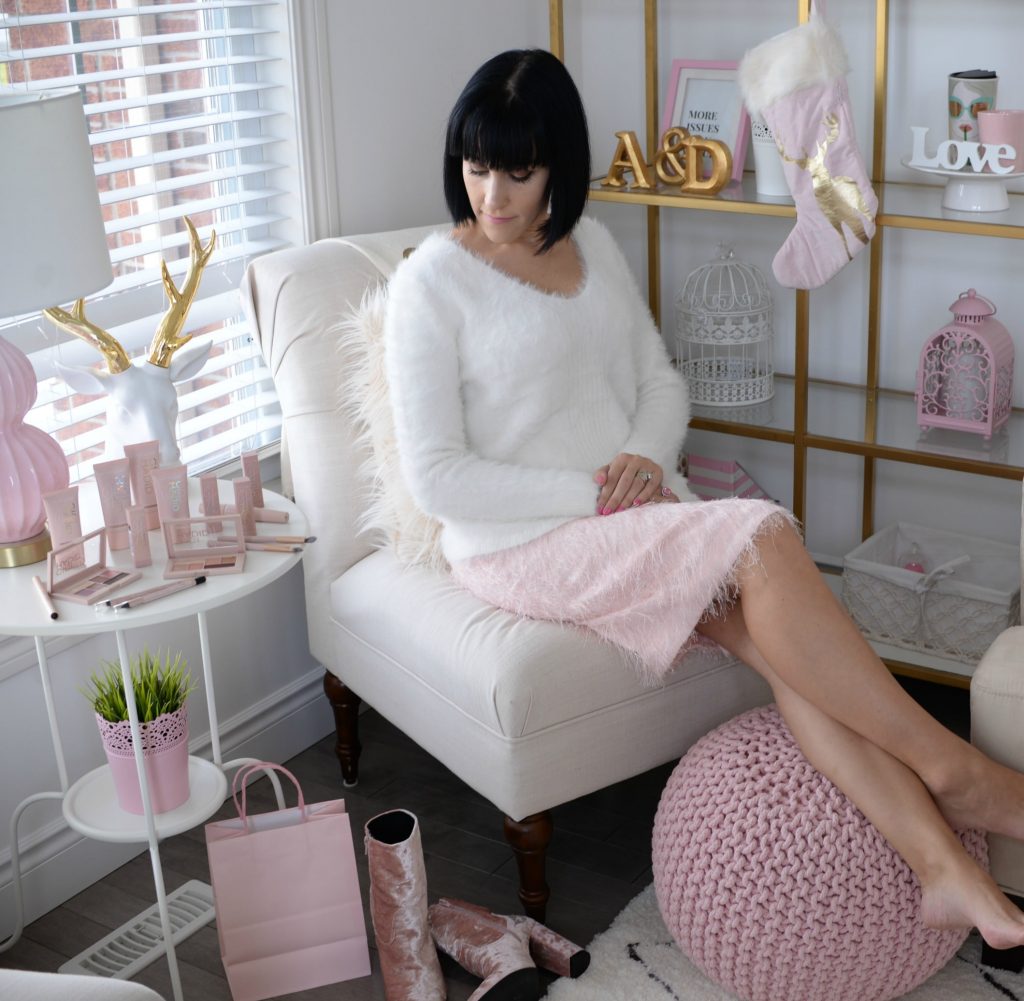 Maybelline x Gigi Hadid  
What do you get when you take an international makeup brand and pair them with a mega supermodel who believes "that great makeup doesn't have to cost a fortune"…a limited edition Gigi Hadid x Maybelline Collection that's what. By now, you've probably already heard some buzz around this fabulous collection and I'm happy to report, today is the official launch date in Canada. Many have already fallen in love with this collection, but are also not too happy about the price point. Honestly, to me, whenever a brand does a collab with a celebrity, the price is usually higher. If the products perform above and beyond my expectations, I'm okay with paying a little more. Just wanted to put that disclaimer out there before we get started.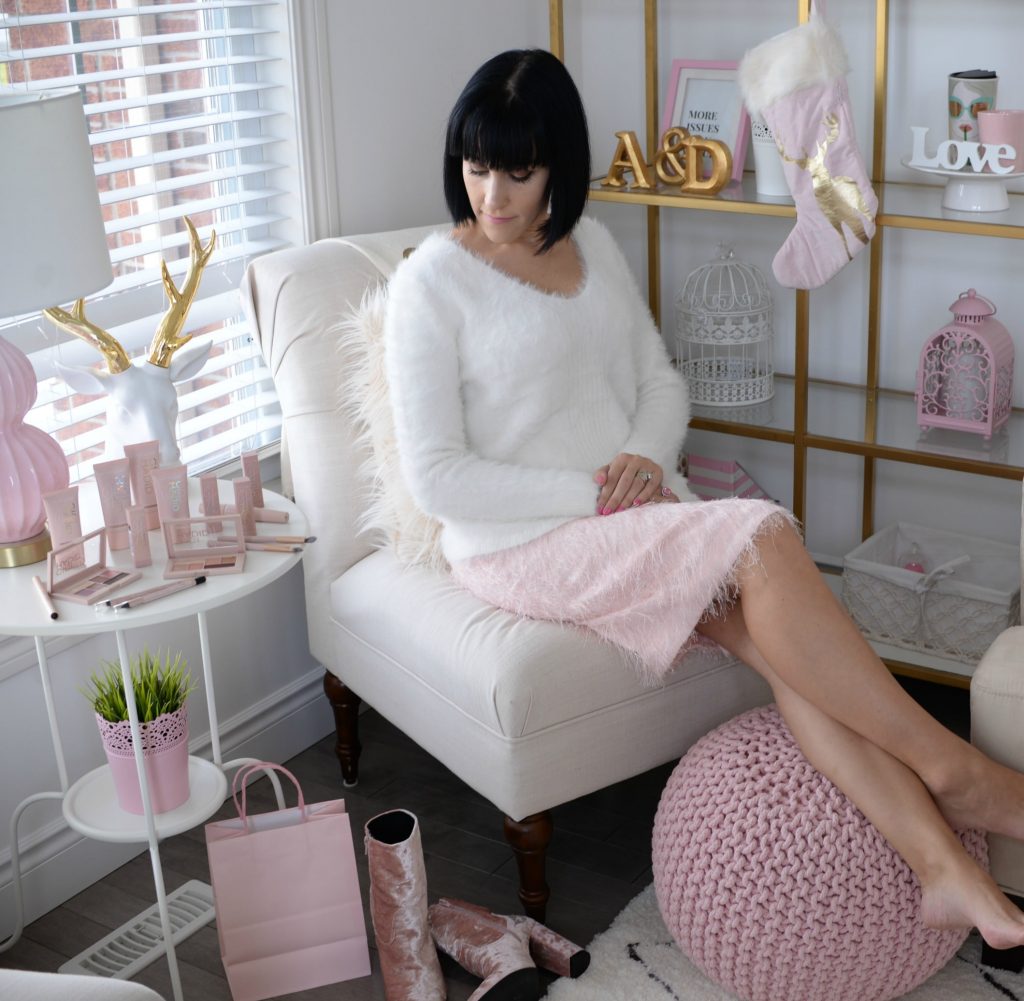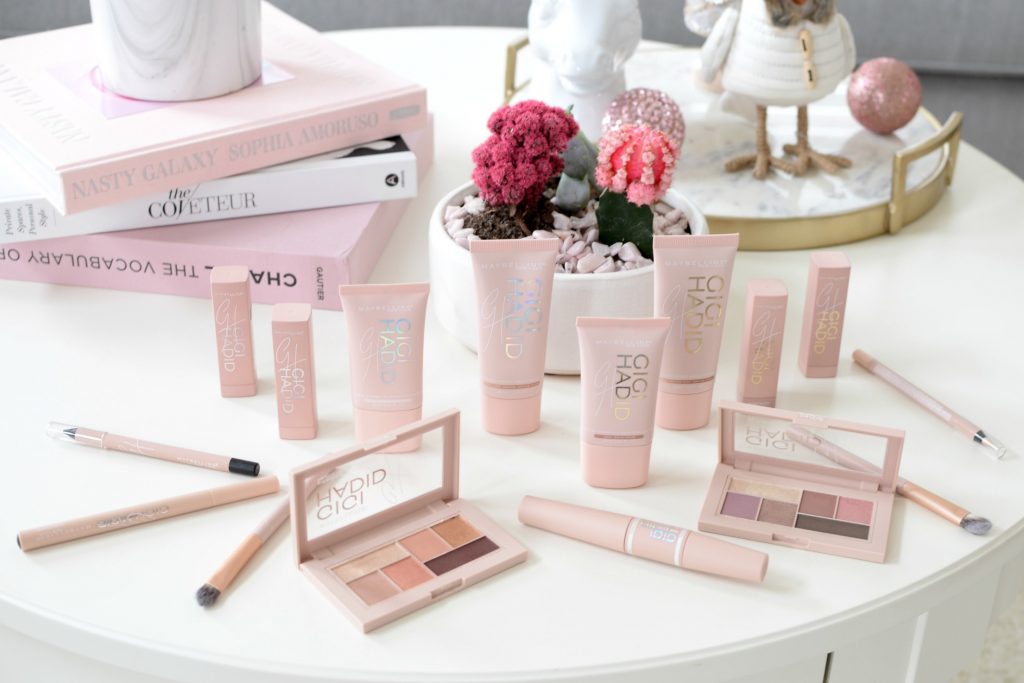 Maybe she's born with it? Maybe it's Maybelline? Gigi's goal for this collection was to empower and create something she couldn't currently find in the makeup aisle. She was looking to design something that was amazing, but at an affordable price point. The collection is broken up into two main categorizes, the "New York Glam" and "LA Glow". Both groups are named after areas of the country where she spends most of her time. The east coast collection features rich neutral tones paired with intense vampy shades to create a New York City sexy, chic, slightly edgy vibe. The west coast collection, on the other hand, allows you to create a more laid-back vibe with its nude hues, with fun pops of colour. Instantly create an effortlessly cool beachy California glow.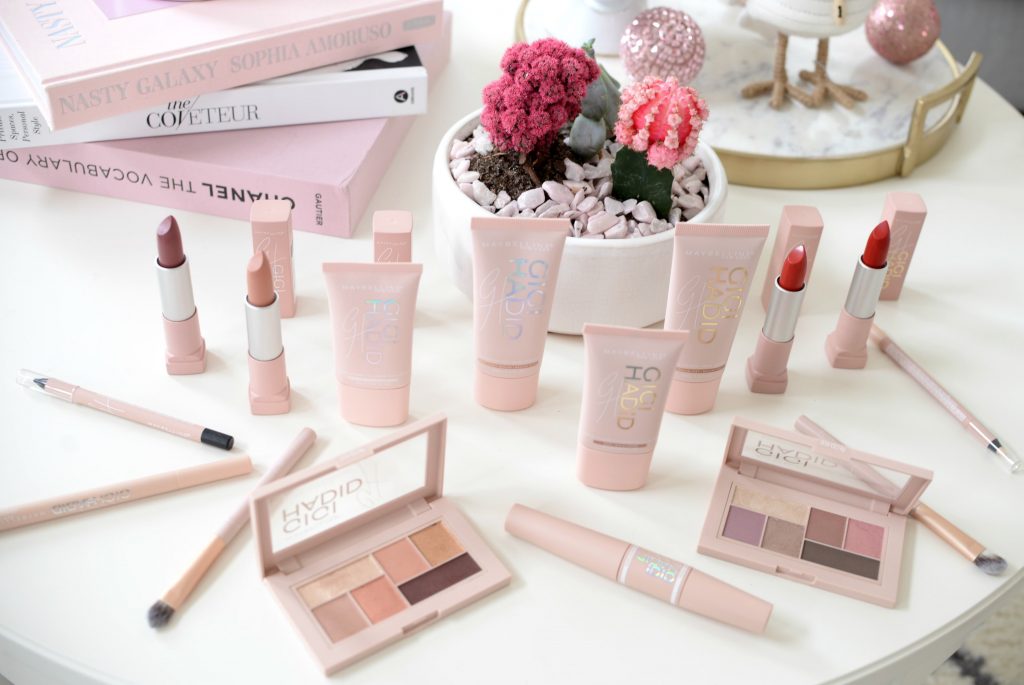 The New York Glam comes with 2 Eye Contour Palettes, an Eye Contour Brush, Fiber Mascara, Black Liquid Liner, Black Gel Eyeliner, a Tinted Primer, a Liquid Strobe Highlighter in Iridescent and 3 Matte Lipsticks with matching Lip Liners.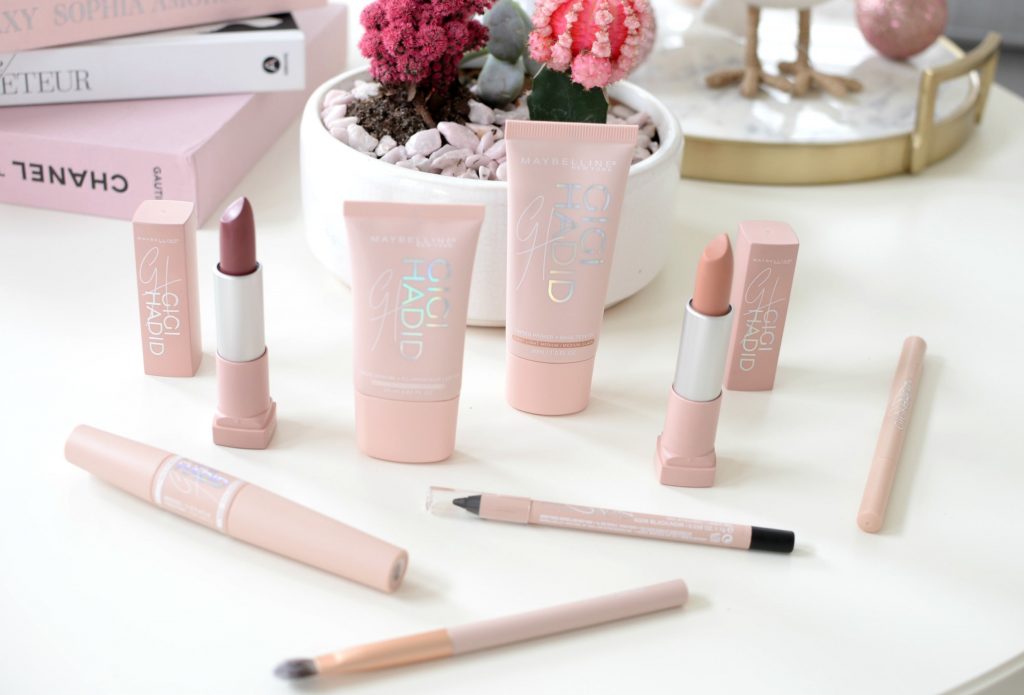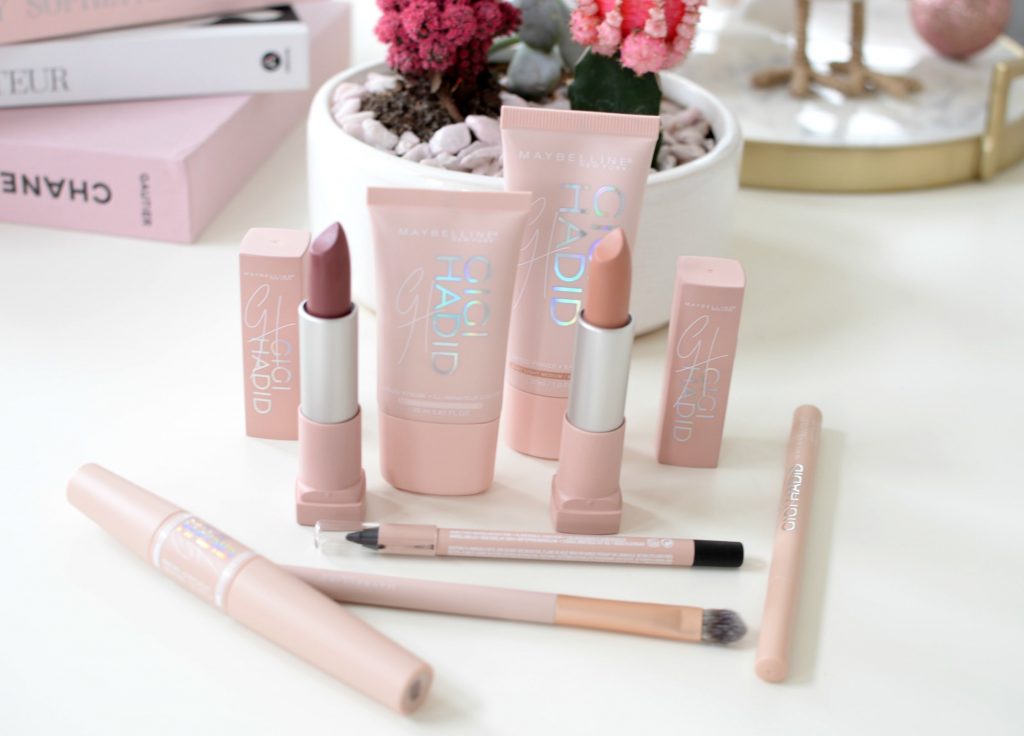 So, lets start with the product I'm most confused about, the Maybelline x Gigi Hadid Tinted Primer in Light Medium. I was pretty excited for this one, cause I like anything that will help hydrate and prep the skin for foundation. This is supposed to lightly tint the skin and help achieve a perfectly natural contour. Now I know I'm on the paler side of the spectrum, but this is about 5 shades too dark for me. Before you go ahead and use this as a traditional primer, all over the face, this is actually intended for certain areas of the face. The idea is to use this lightweight, incredibly blendable formula alone, under or over-top of your foundation to create the perfect contour. So, think areas of the face that you want to create depth, the forehead, below cheekbones, below your chin, etc. No matter how lightly I applied the product, or how much I blended it out, it just ended up looking muddy. Maybe if you have a deeper skin tone, this will work? What I will say, is that it blends out beautifully and is incredibly easy to work with. It retails for $12.99.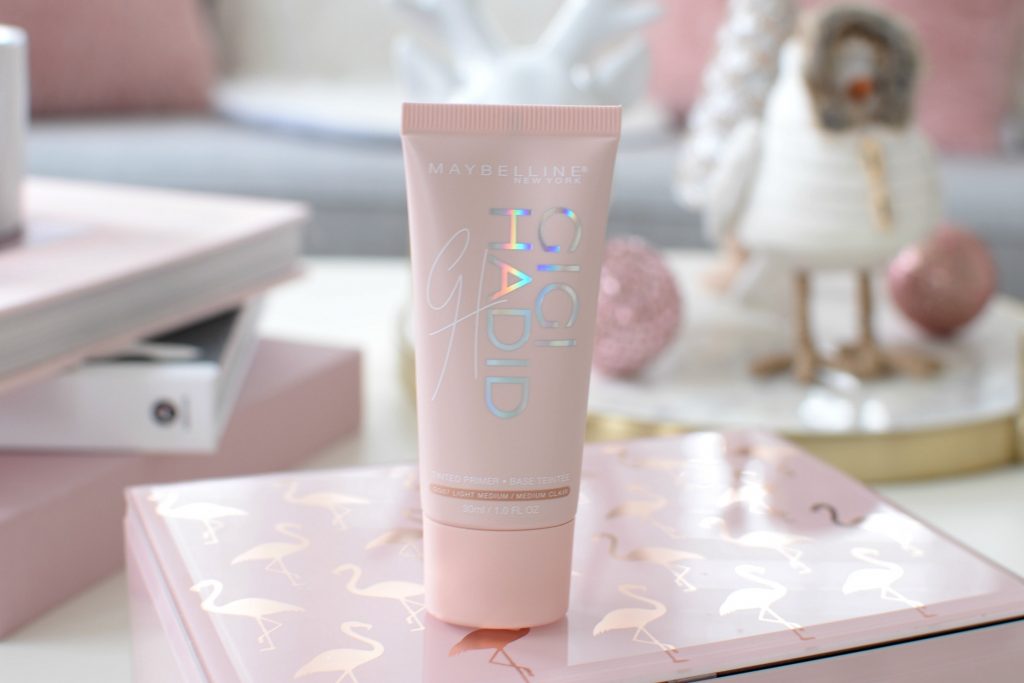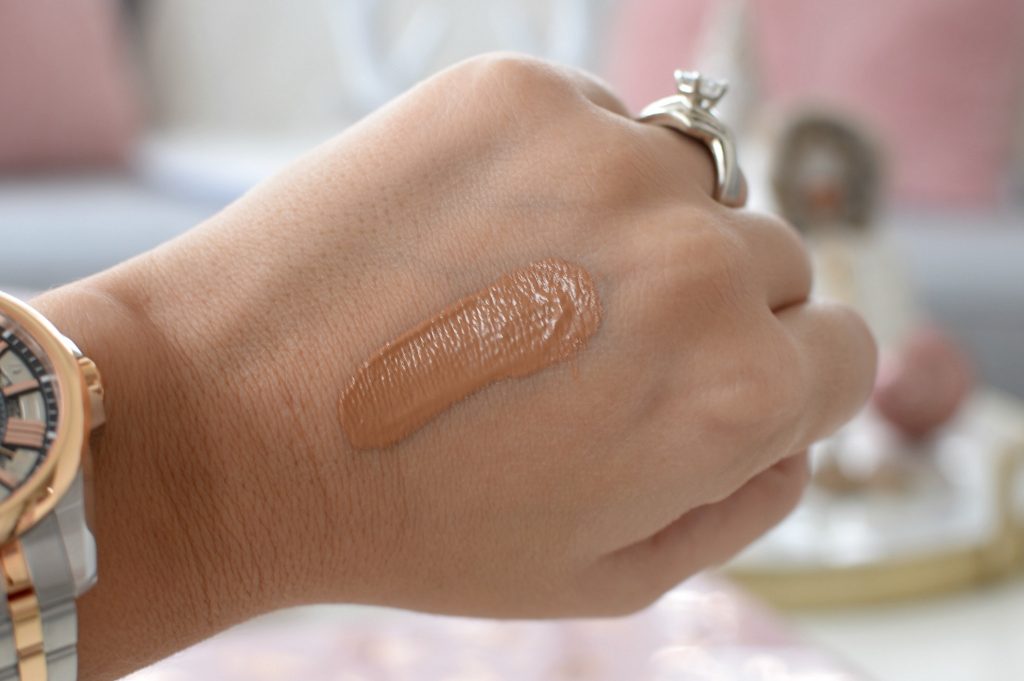 The Maybelline Master Strobing Liquid Illuminating Highlighters are still some of my favourite drugstore highlighters, so I had high expectations for the Maybelline x Gigi Hadid Liquid Strobe Highlighter in Iridescent. As far as I can tell, it features the same rich, creamy and oh-so silky formula as the original, but provides a peachy, almost silvery iridescent glow to the skin. It has a cool undertone that looks amazing on all skin tones and instantly provides a stunning, healthy glow to the cheekbones, temples and high points of the face. Although it does start off quite subtle, its buildable formula allows you to apply a second layer for that extra pop of radiance. It continues to glisten throughout the entire day without fading or settling into fine lines and wrinkles. It retails for $14.99.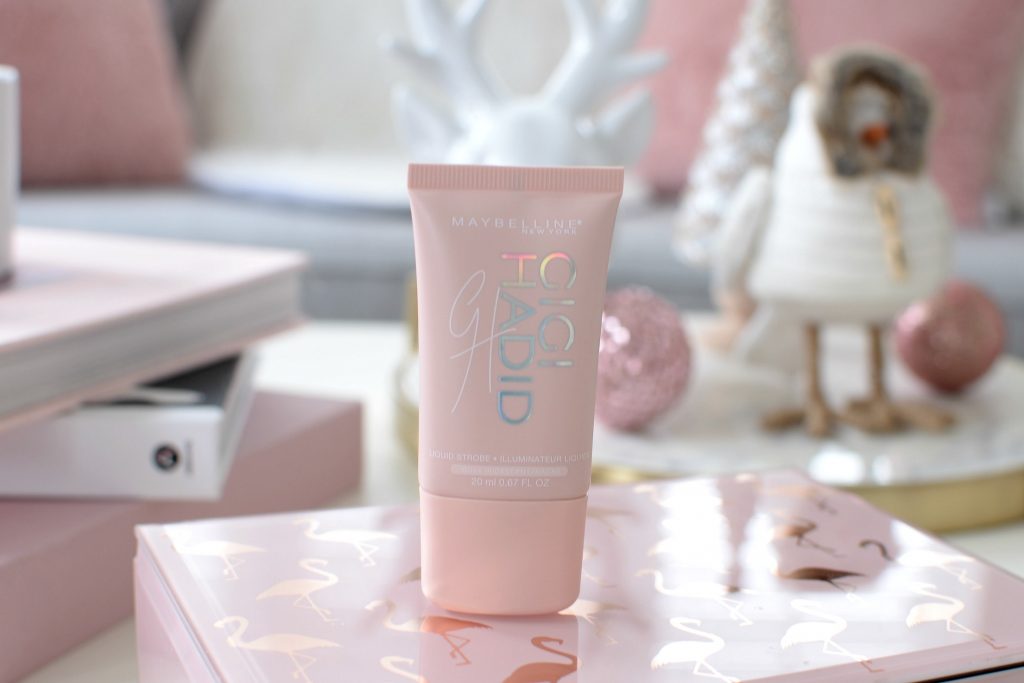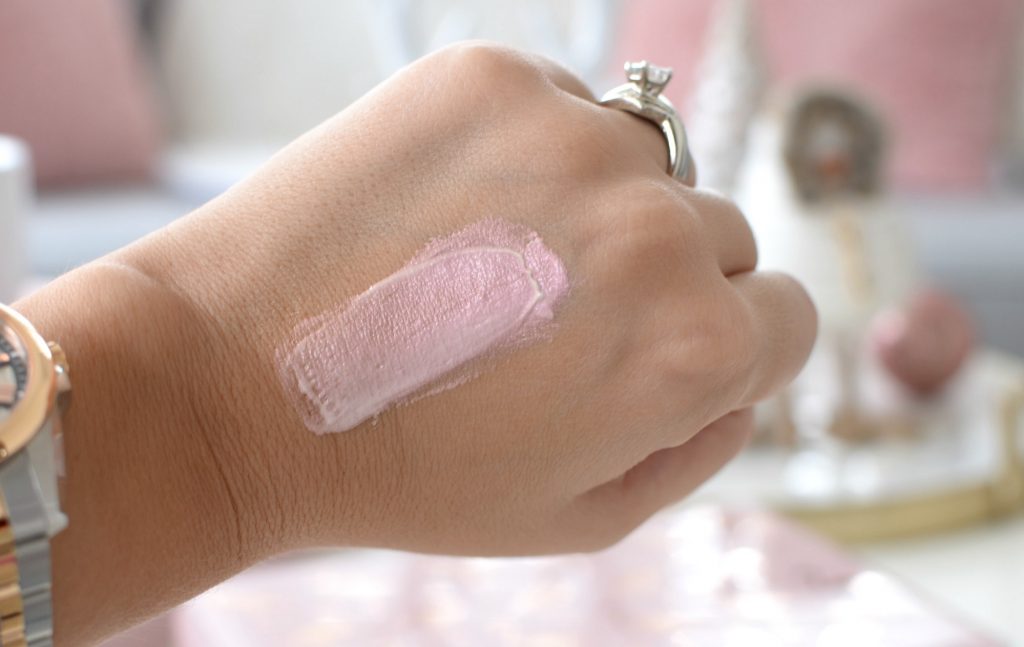 I don't actually have the Maybelline x Gigi Hadid Eye Contour Palettes, but for those interested, in comes with 5 natural matte shades, in either a warm or cool tone palette. It allows you to achieve Gigi's signature look that can effortlessly take you from day to night. The collection also comes with an Eye Contour Brush that features a narrow and flat side, allowing you to get into all the nooks and crannies of your lids for a flawless and seamless look. I use the narrow point to contour my eyelid crease with a transition shade and then flip it over and use the flat side pack for some colour and then blend out. It's an extremely versatile brush and ultra-soft and fluffy. It retails for $12.99.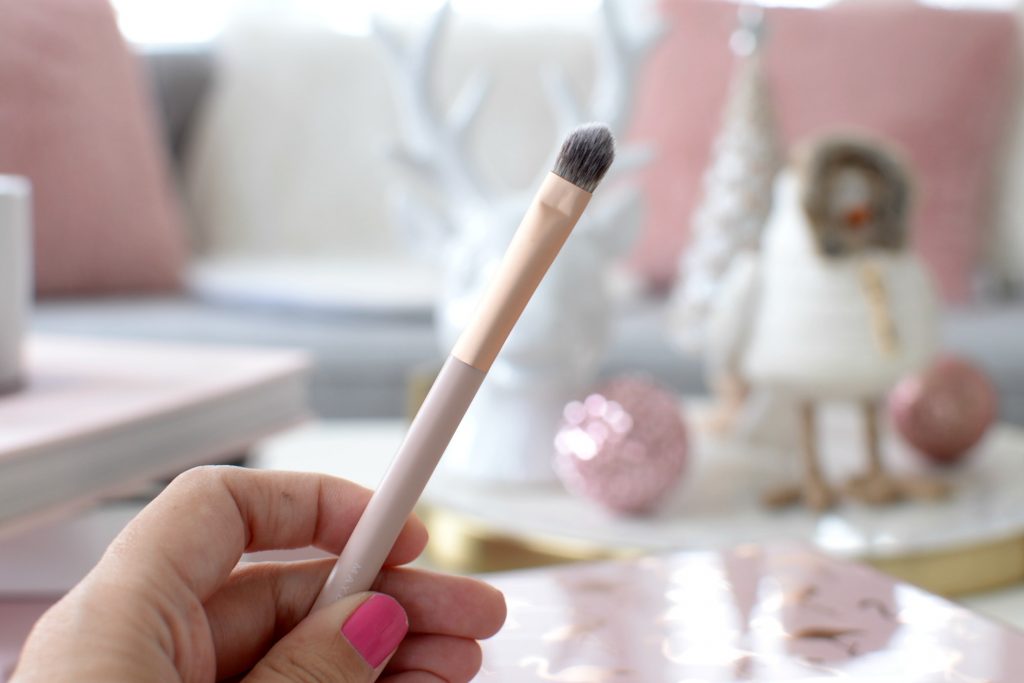 To line the lids, you have two options, either the Maybelline x Gigi Hadid Black Liquid Eyeliner or Maybelline x Gigi Hadid Black Gel Liner. A pro tip, use both. The liquid liner will help you achieve razor sharp cat-eye wing, and then you can create a bold impact with the gel liner. The liquid liner features an ultra-precise, fine, supple felt-tip applicator tip for easy application. It also contains an ultra-pigmented formula that helps achieve a perfect straight line each and every time. It can create both thick and thin, defined, intense bold lines, in a single stroke. It glides across the lid with ease, without pulling or tugging on delicate lash lines. It sets and dries within seconds and never bleeds into fine lines. Its long-wearing formula doesn't smudge, flake, fade or budge the entire day. Whether you're looking to create a simple, thin everyday line, or a bold and dramatic cat-eye, this liner does it all. It retails for $12.99.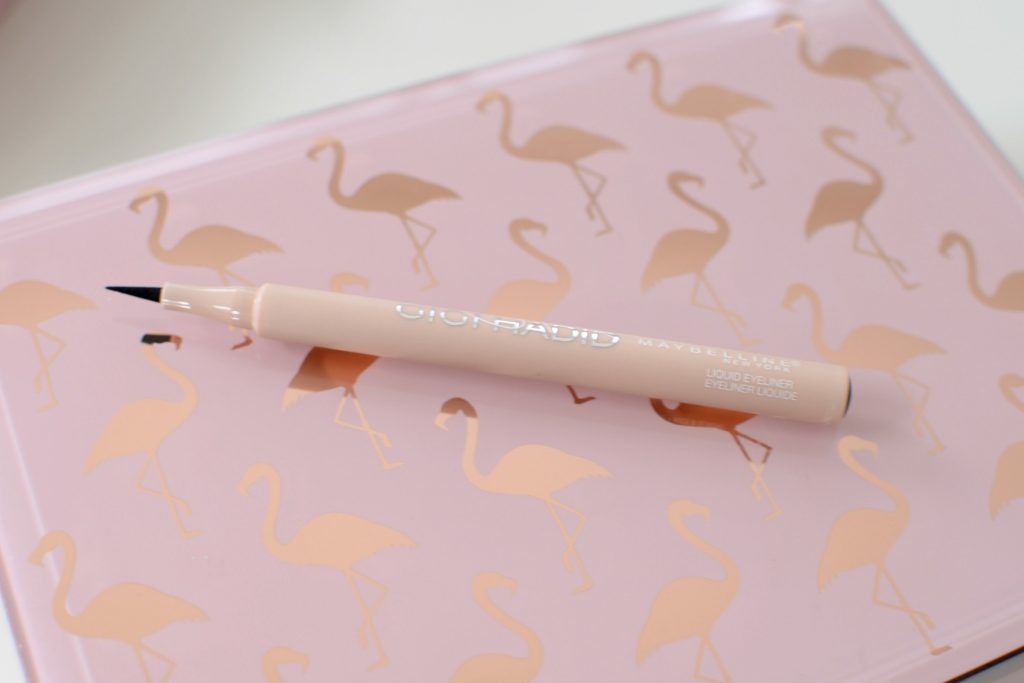 Maybelline x Gigi Hadid Gel Liner will instantly intensify the line you already achieved using the liquid liner and create a more smudge, "been out all night" look. Its almost gel-like creamy formula provides the control and precise of a pencil with the intensity and boldness of a gel. Its crayon-like design glides on smoothly for a flawless finish that sets and stays in place all day. It retails for $12.99.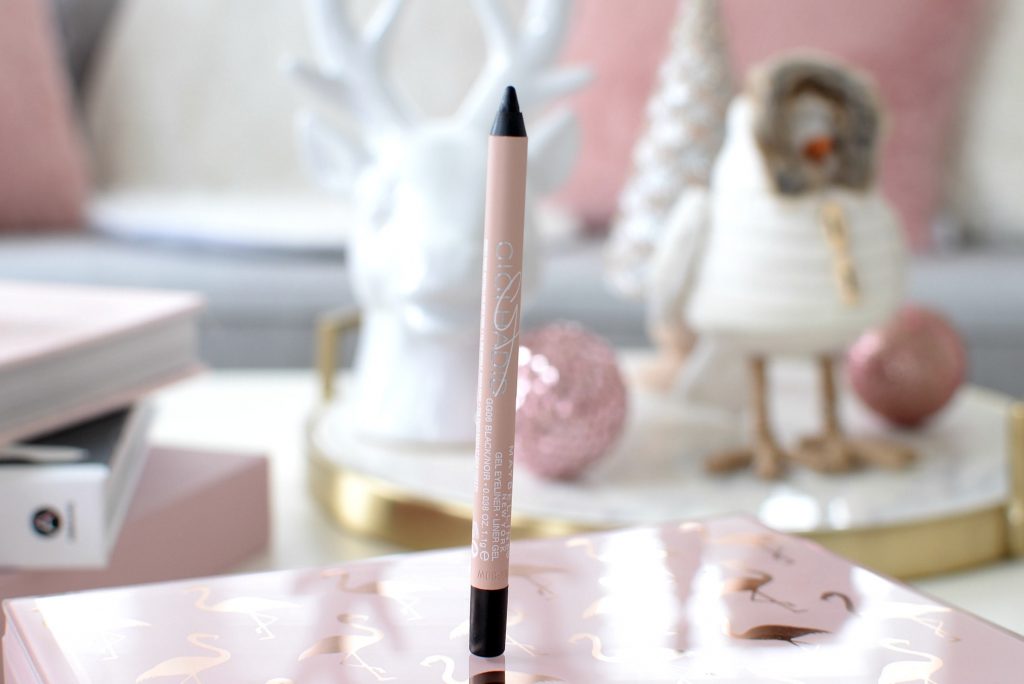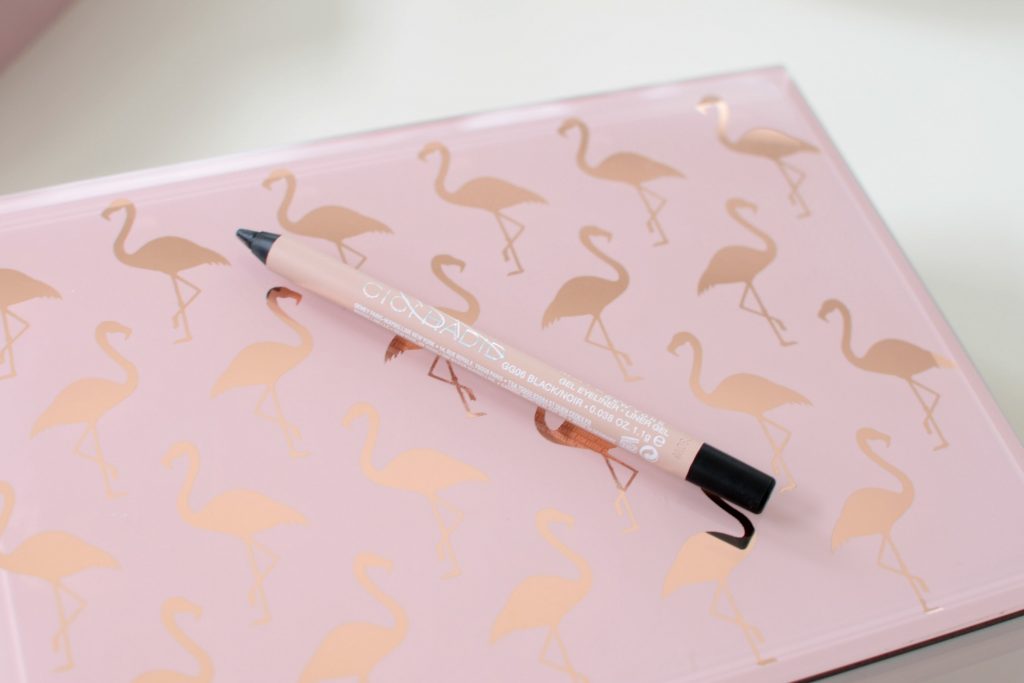 Maybelline x Gigi Hadid Fiber Mascara is a dual-ended product with fibers on one side and mascara on the other. This 2-step mascara combines the thickness of mascara with the lengthening effects of fibers. Start with a layer of fibers and then finish off by sealing the lashes with a second coat of mascara. It's an instant way to achieve that faux lash effect without having to fuss with falsies. It helps to add both mega volume and length to the lashes in the matter of seconds. I can honestly agree with Gigi in saying, this might be one of my favourite mascara formulas from Maybelline. It retails for $14.99.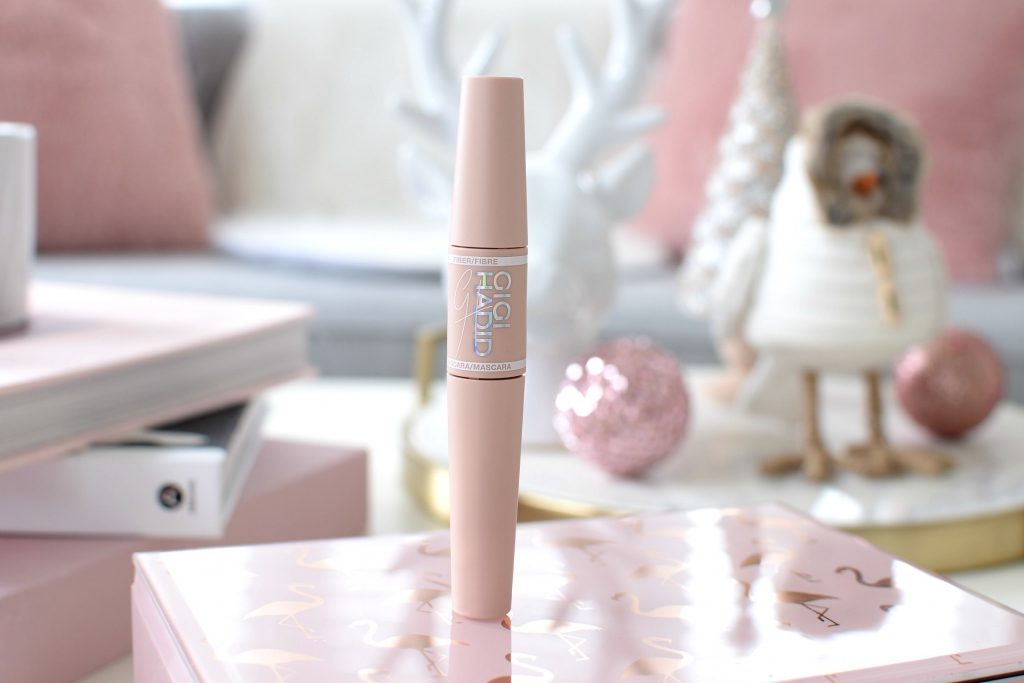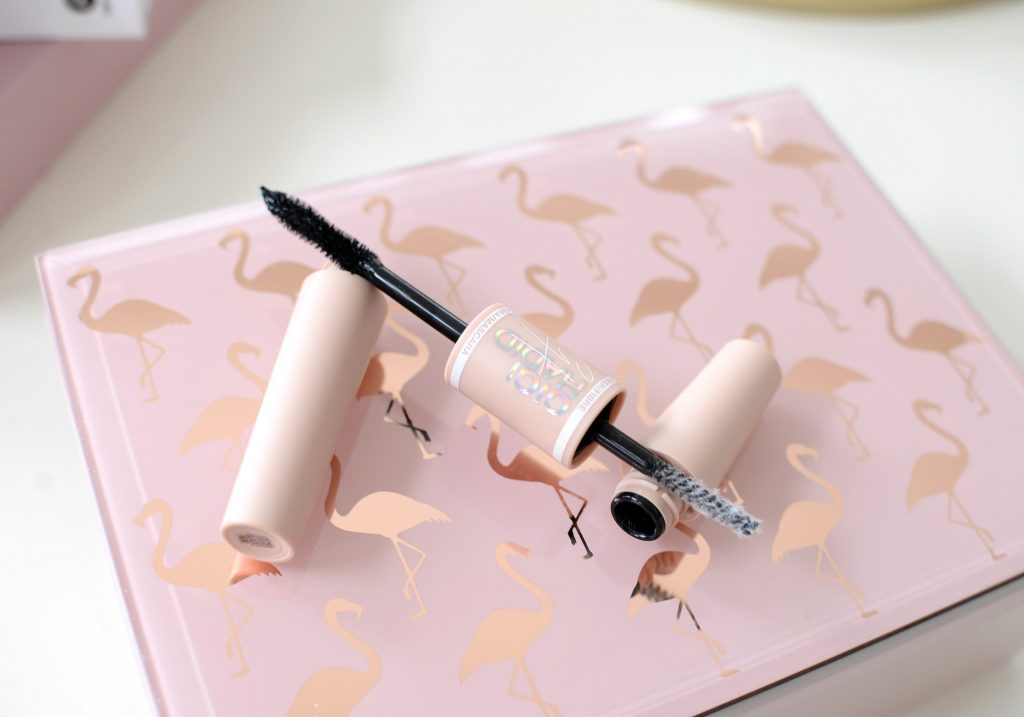 The Color Sensational Matte Lipsticks were an instant hit for me, due to their rich, creamy and extremely comfortable formula. Its soft, matte finish is crazy pigmented and truly opaque in a single swipe. The new Maybelline x Gigi Hadid Color Sensational Matte Lipsticks feature the same buttery-like texture that glides onto the lips with ease in 3 perfect nude shades. This unique formula will make us rethink the traditional matte lippies of the past. It's incredibly bold, vibrant and saturated in colour from the moment you apply, until it slowly starts to fade throughout the day. It never loses it intensity, nor does it leave your lips looking or feeling tight, dry or cakey. McCall is a stunning light nude, Taura is Gigi's iconic every day nude and Erin is a mauve-y purple. Each retail for $11.99.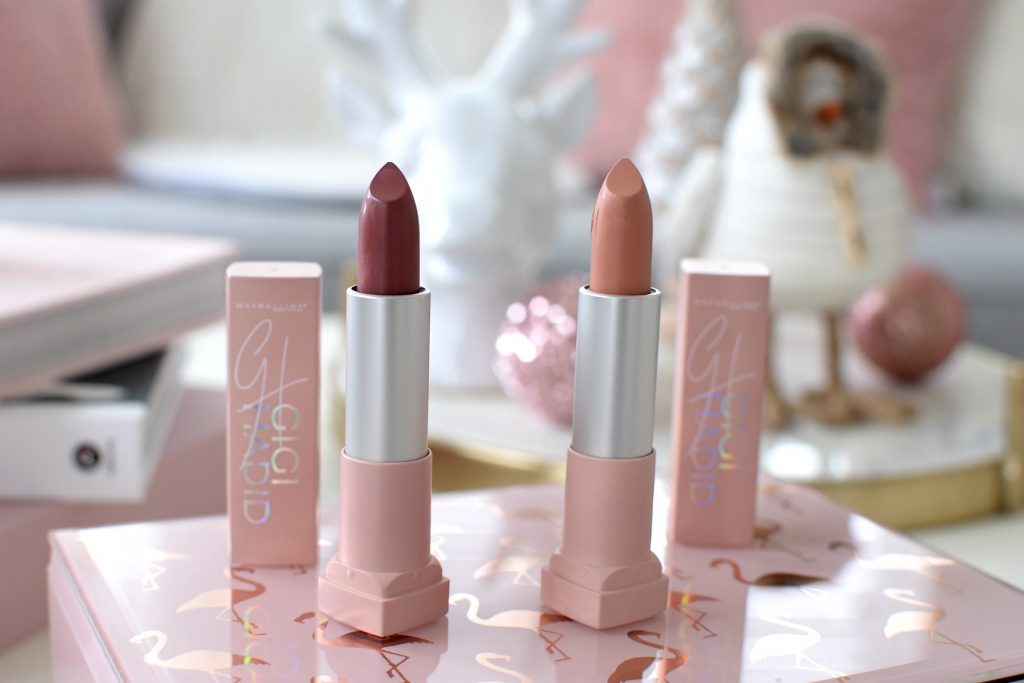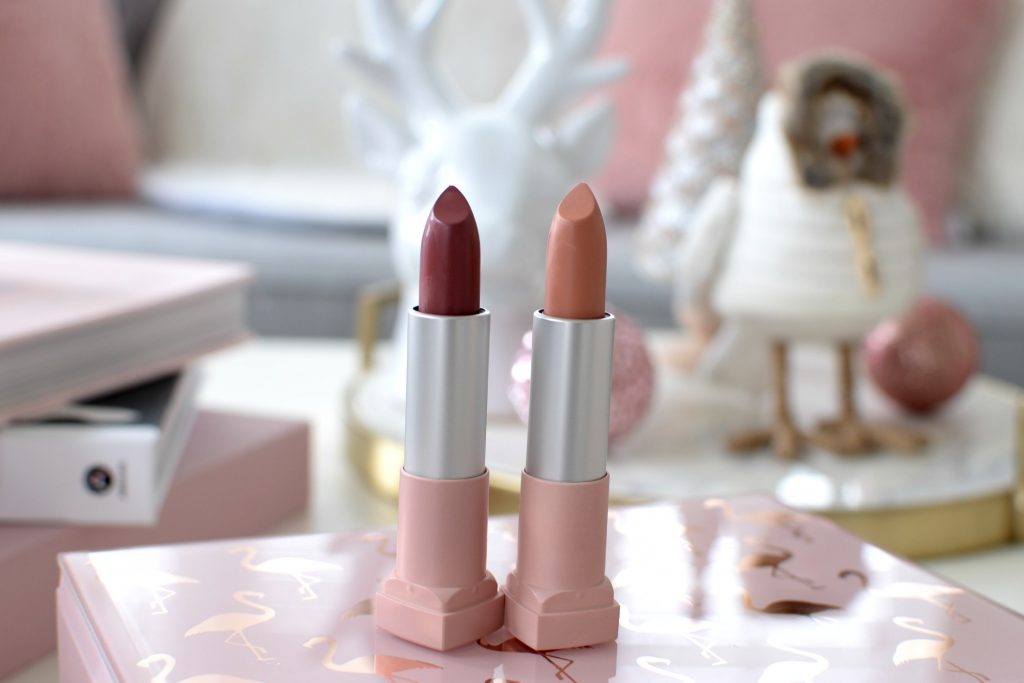 Maybelline x Gigi Hadid Color Sensational Matte Lipstick in Erin and McCall.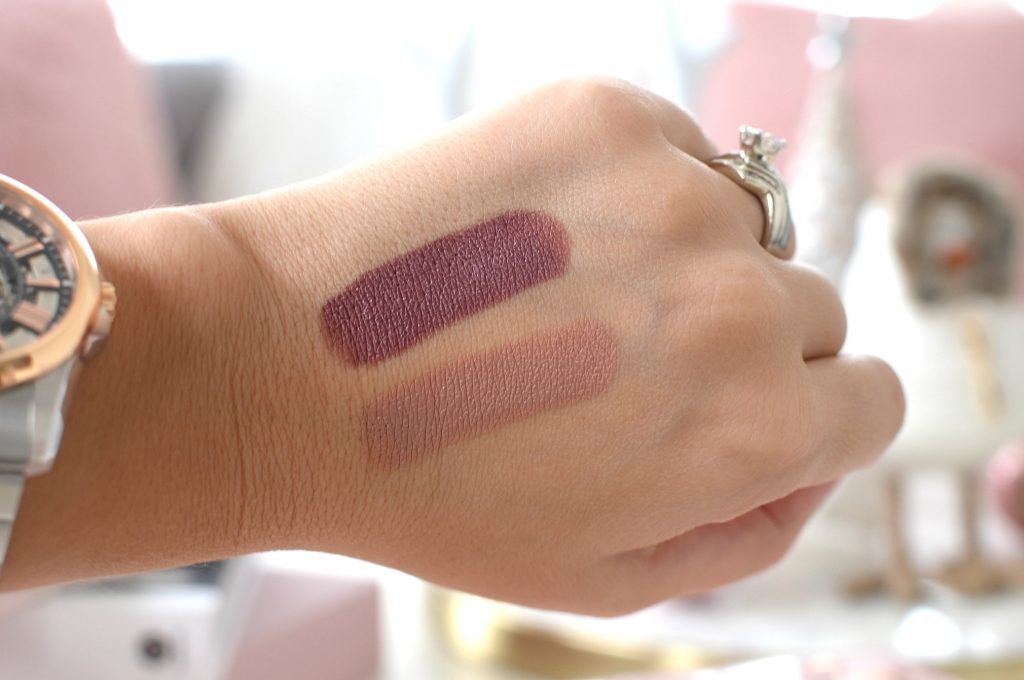 The LA Glow comes with 2 Eye Shadow Palettes, an Eyeshadow Brush, Nude Gel Eyeliner, Lash Sensation Mascara, a Tinted Primer, a Liquid Strobe Highlighter in Gold and 3 Matter Lipsticks with 3 matching Lip Liners.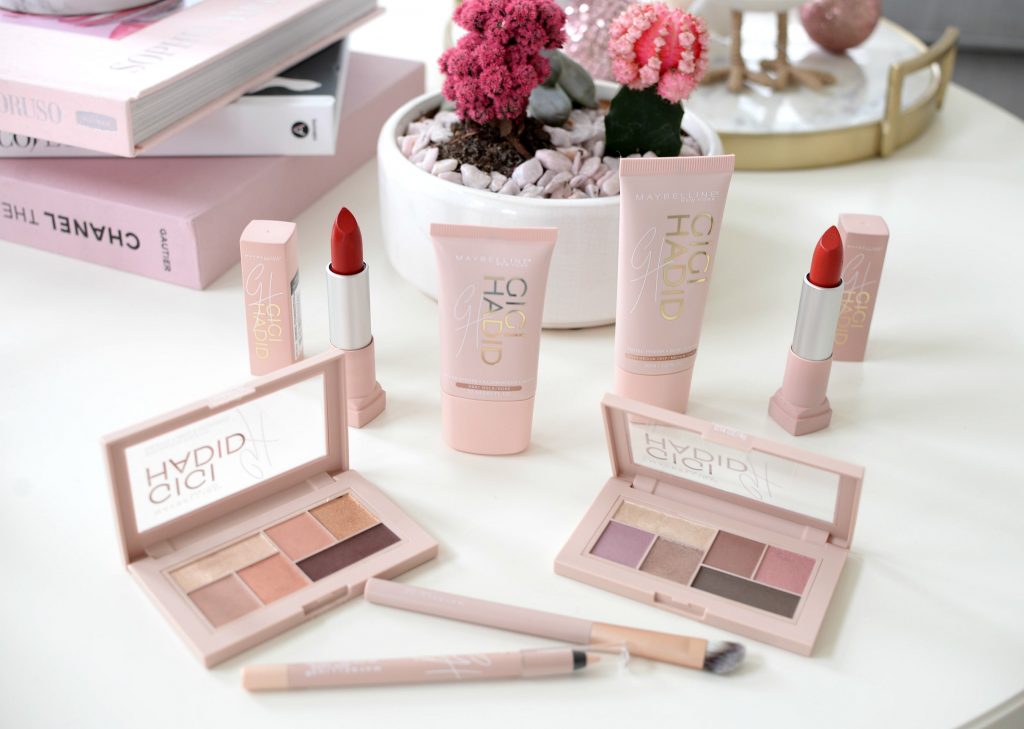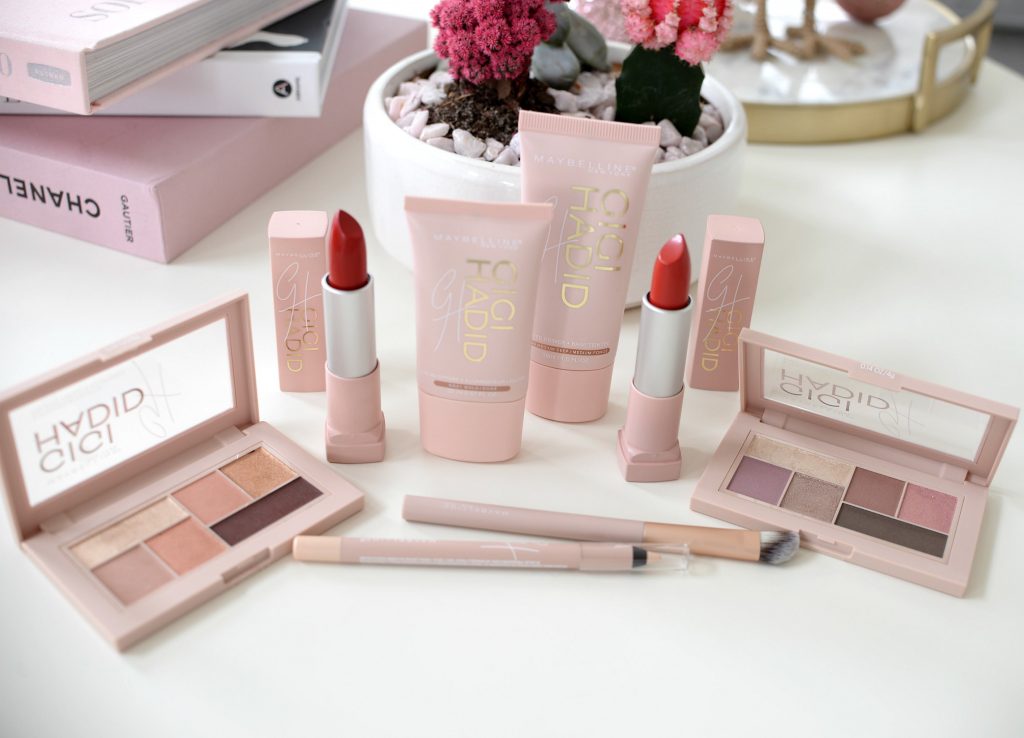 I have both of the Maybelline x Gigi Hadid Eyeshadow Palettes, in both Cool and Warm, and both feature 6 matte and shimmery shades within. What I can tell you, is that both palettes are incredibly pigmented and look beautiful on the lid. That being said, they are quite powdery and do have  quite a bit of kickup. Once applied to the lids, and you brush away the fallout, you can easily achieve an array of stunning looks within both palettes. Each retail for $16.99.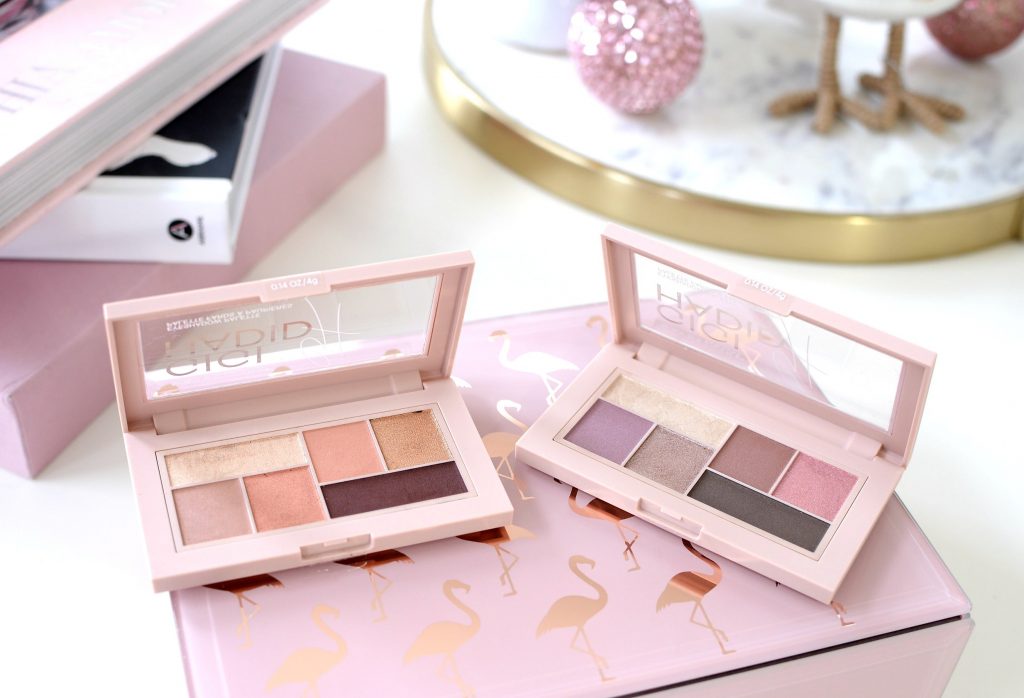 Maybelline x Gigi Hadid Eyeshadow Palette in Cool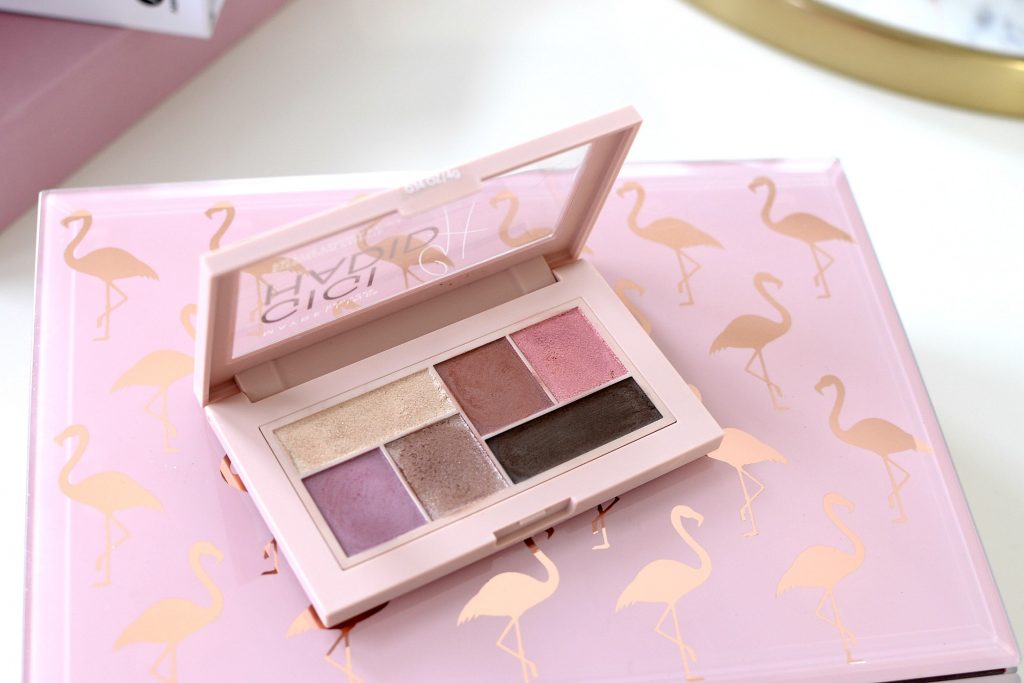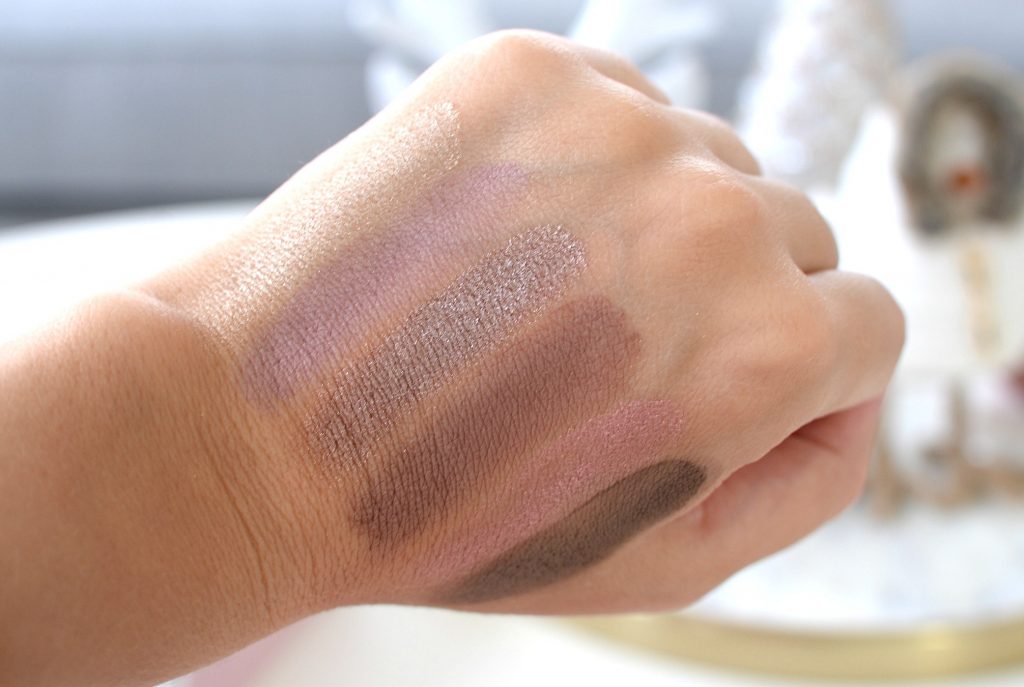 Maybelline x Gigi Hadid Eyeshadow Palette in Warm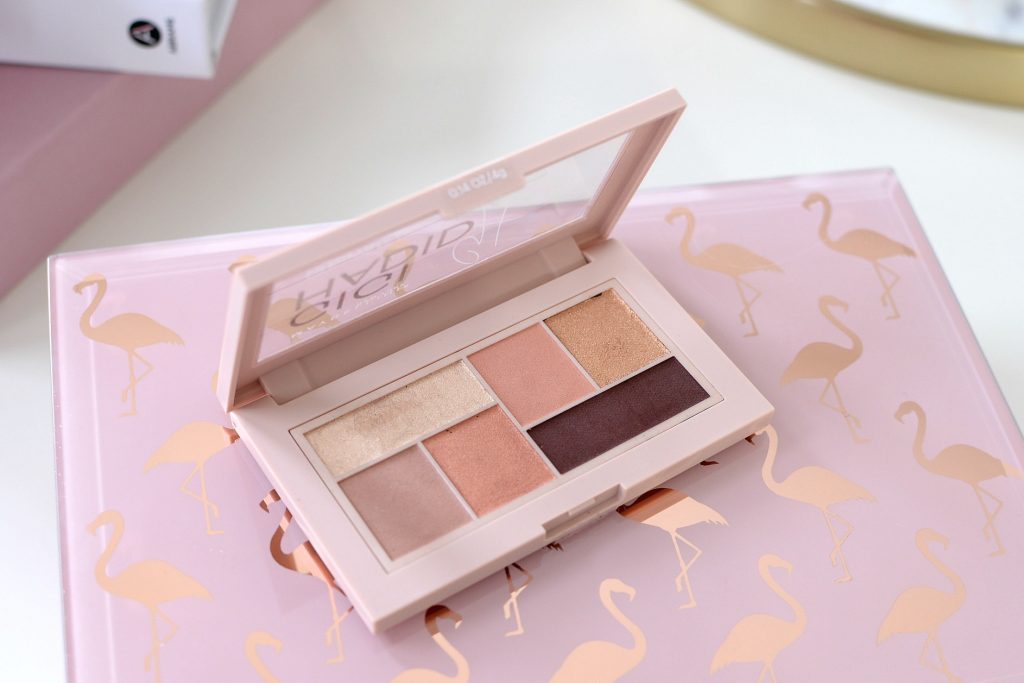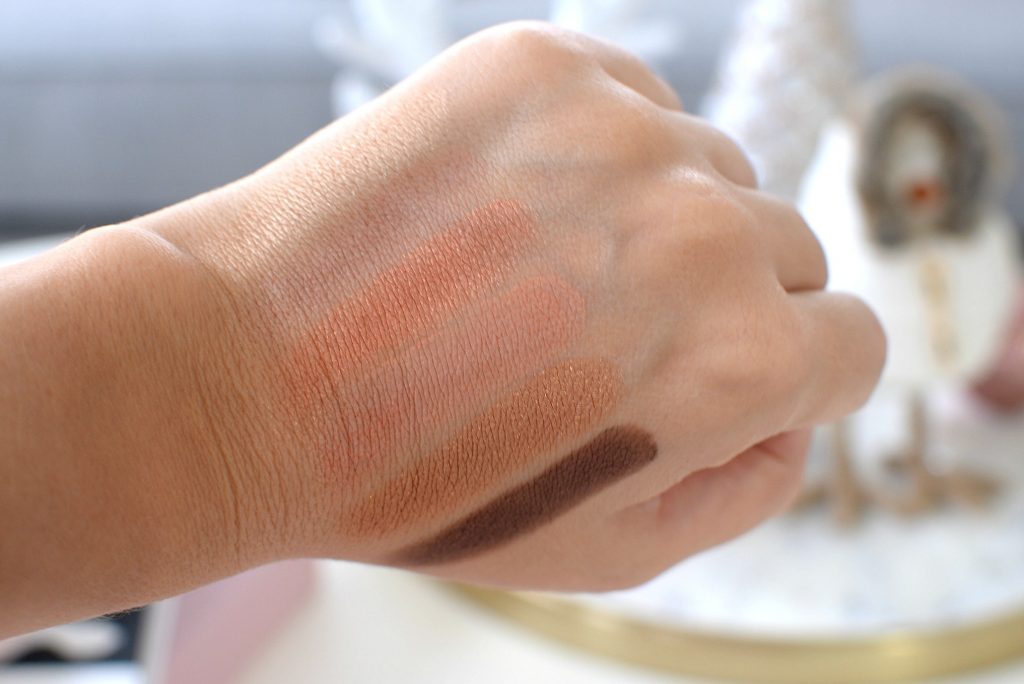 The Maybelline x Gigi Hadid Eye Shadow Brush, kinda goes hand-in-hand with the Contour Brush. It's the perfect brush for laying down just the right amount of shadow and then blending it out. Its small and stiff, yet soft and fluffy design helps you apply an even colour to the lid with ease. It creates a seamless, all-over, soft and smooth finish in seconds. Its slightly rounded and curved tip helps to blend out your shade colour from the lash line to crease. It retails for $12.99.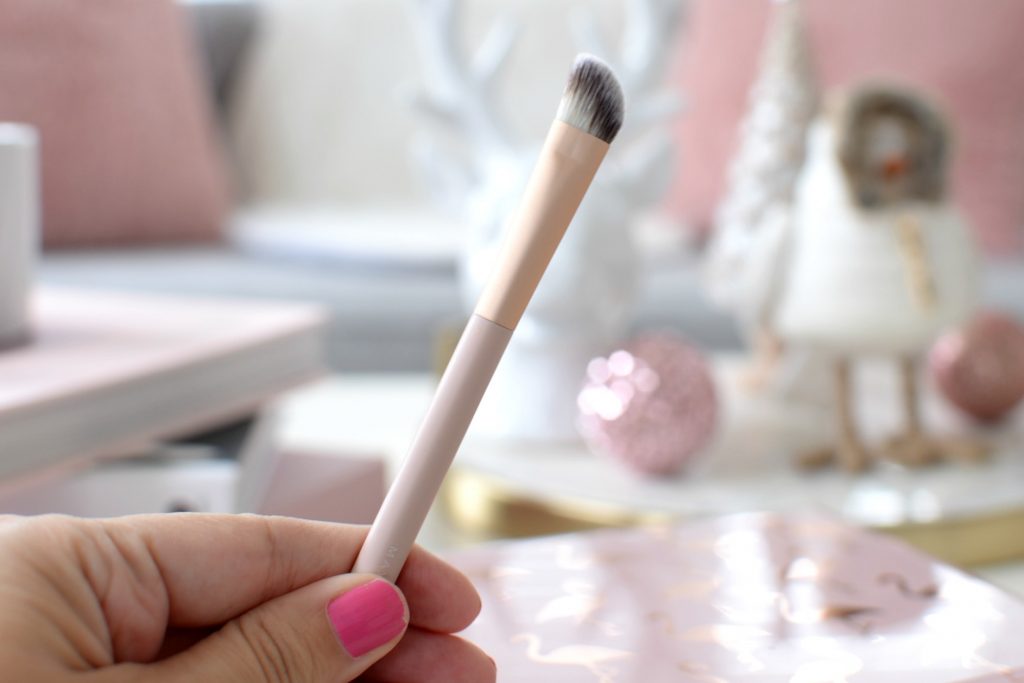 They say a nude eyeline on the waterline will instantly create the illusion of wideawake eyes, and the Maybelline x Gigi Hadid Nude Gel Eyeliner does just that. Sweep along the waterline for a well-rested, just got home from the beach look. Like the black found within the New York Glam collection, it too has the same gel-like creamy texture that glides across the skin with ease. It allows for total control and precise lines, that never pull or tug on your delicate eye area. It glides on smoothly for a flawless finish that stays in place the entire day. It retails for $12.99.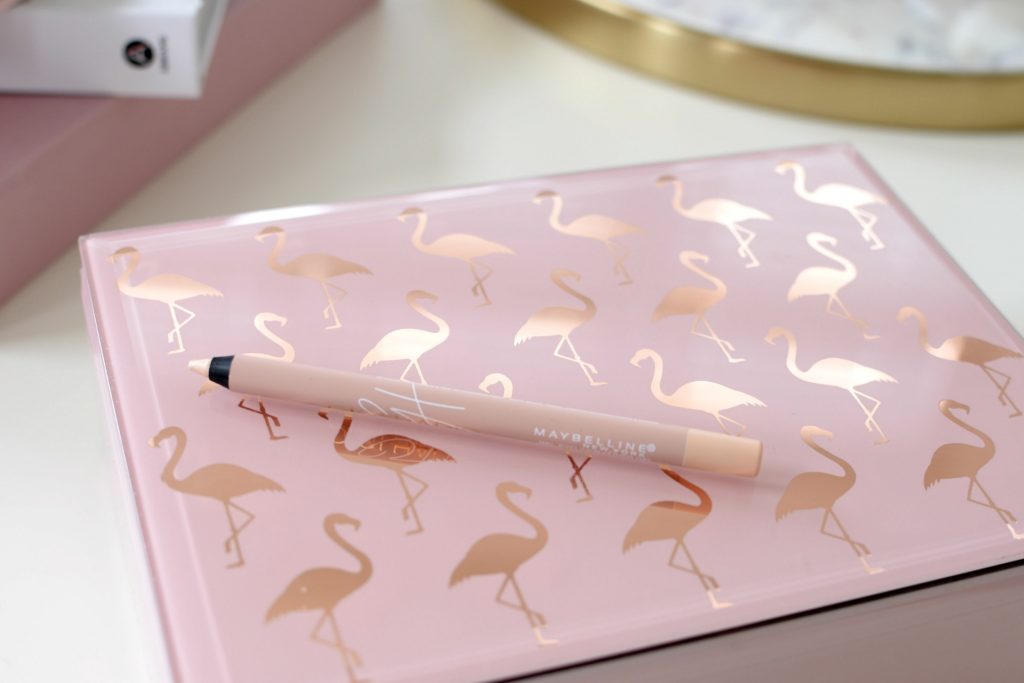 The LA Glow also comes with a Maybelline x Gigi Hadid Tinted Primer, but this time, it's even deeper. Shade Medium Deep is extremely deep, but features the same formula and concept as Light Medium. It too retails for $12.99.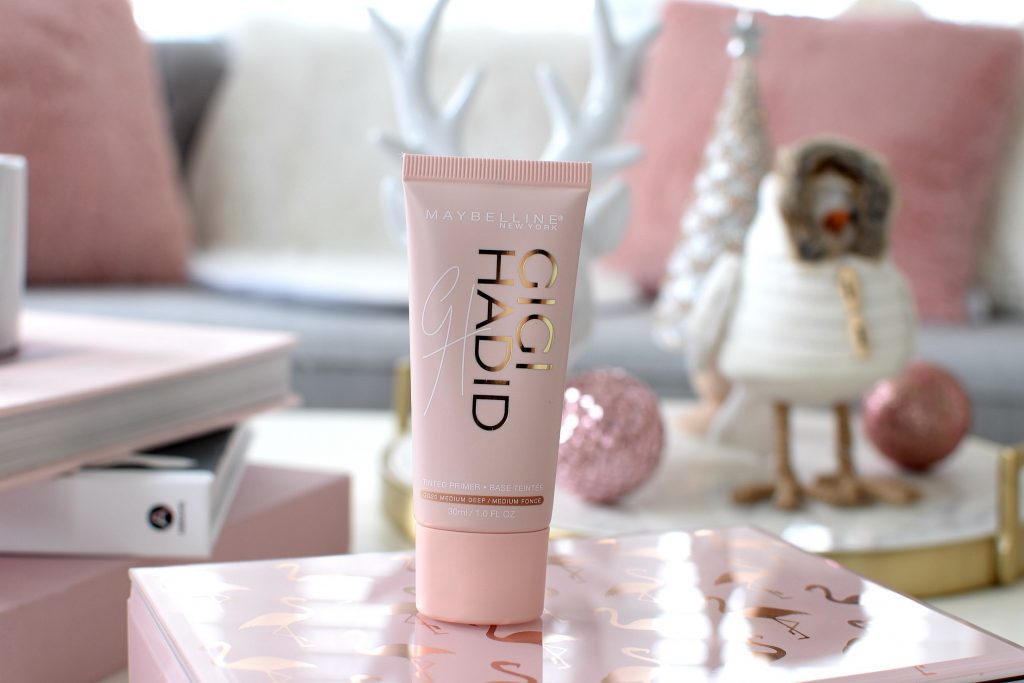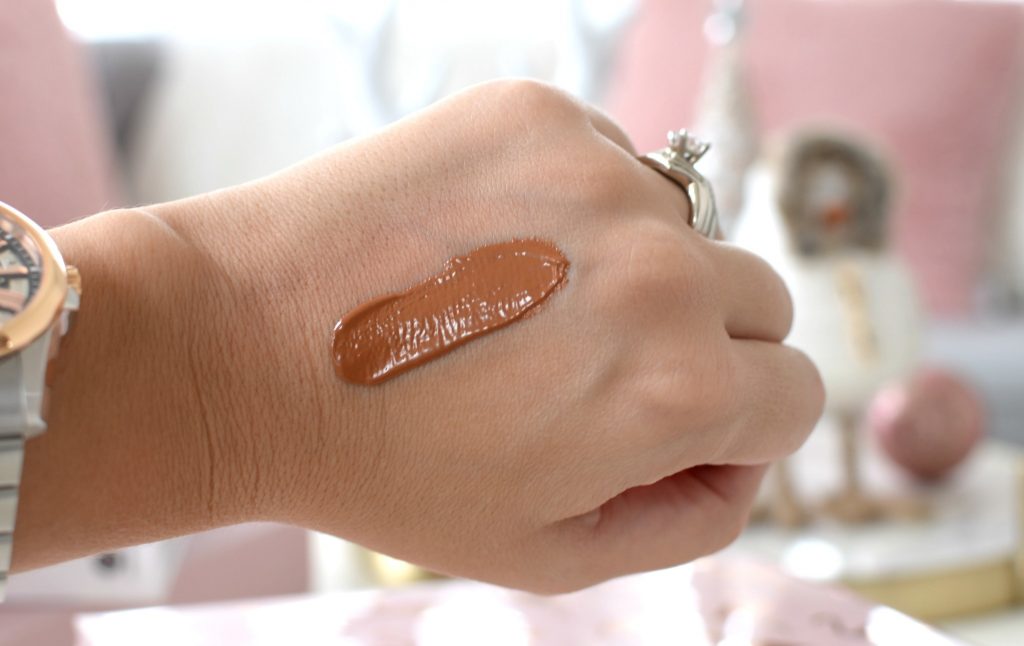 Speaking of the same product, the LA Glow also comes with the Maybelline x Gigi Hadid Liquid Strobe Highlighter, only in shade Warm. It helps to add golden shimmer to the skin, the same way as you would apply Iridescent. It retails for $14.99.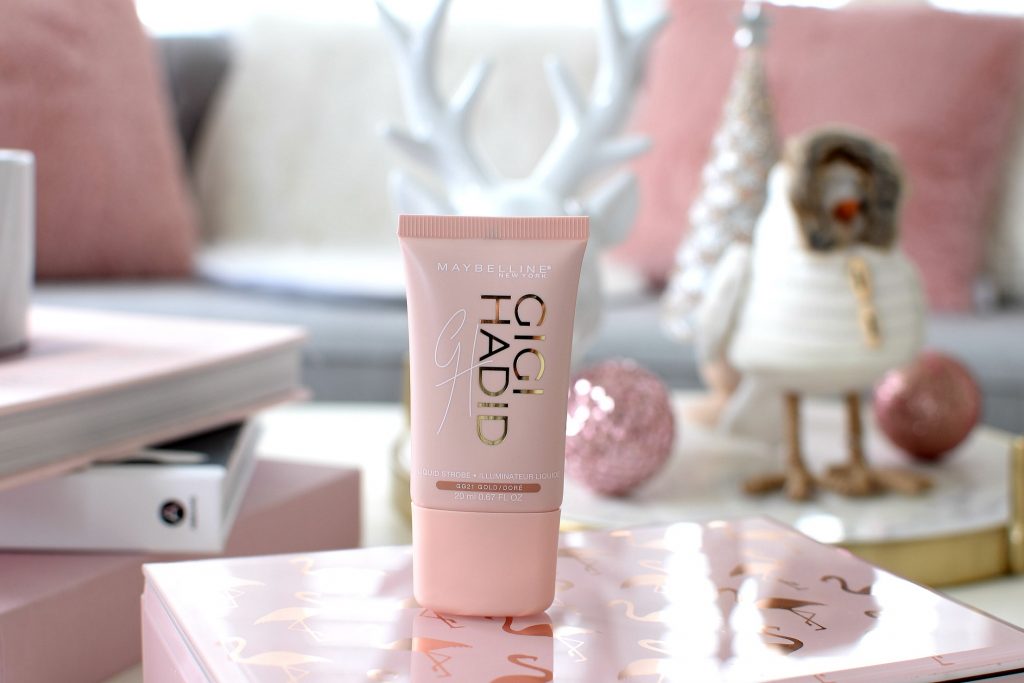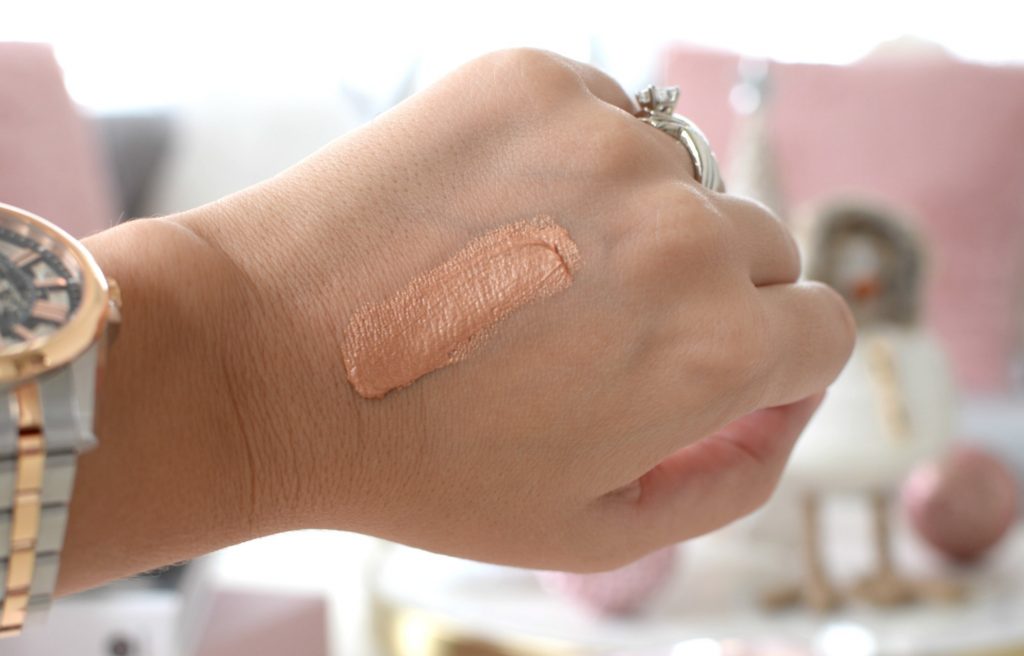 For the lippies, same matte formula, only in shades of orange and reds. Maybelline x Gigi Hadid Color Sensational Matte Lipstick in Austyn is a warm orange, Khair is a universally flattering classic red, and Lani a deep cool tone red. Each retail for $11.99.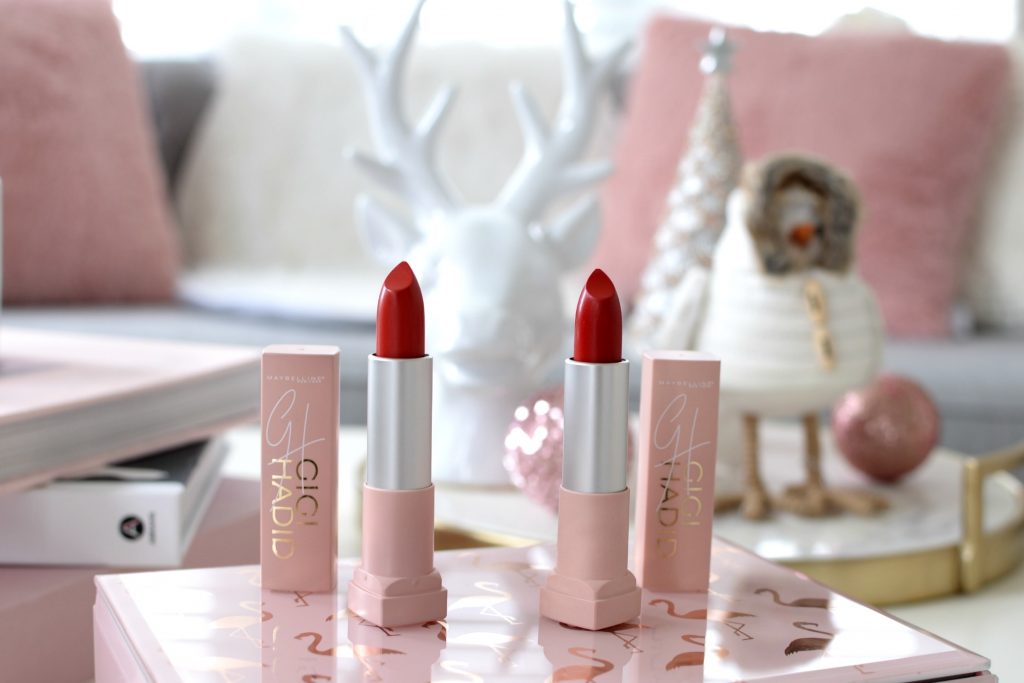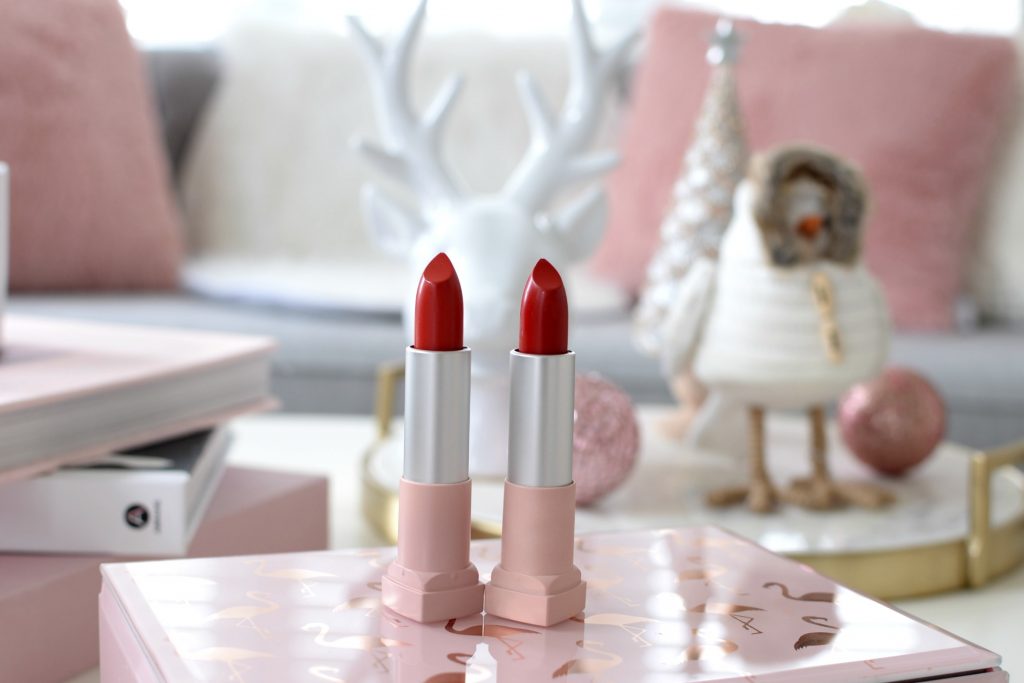 Maybelline x Gigi Hadid Color Sensational Matte Lipstick in Khair and Lani