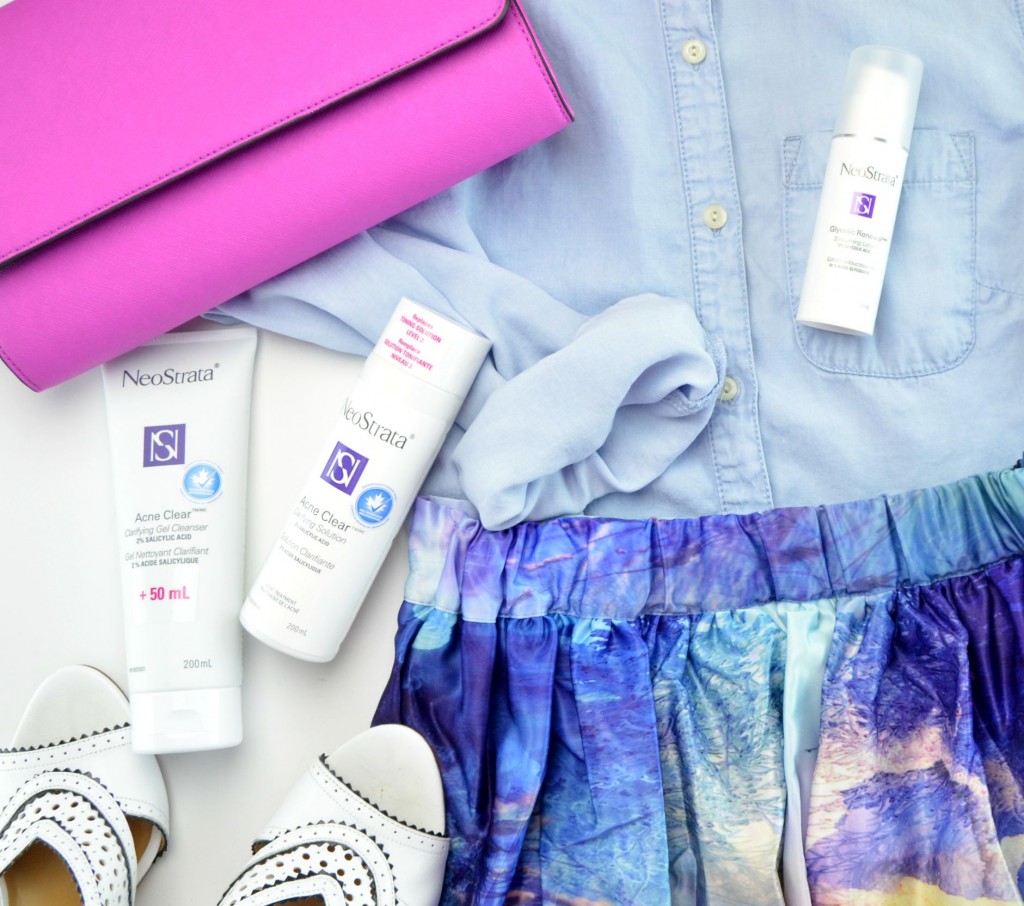 Eliminate And Prevent
NeoStrata is a brand that I've loved for years. Not only is each product developed with cutting-edge technology, its been clinically proven to provide healthy, younger-looking skin. This summer it's introduced a new acne care line to help eliminate and prevent breakouts. NeoStrata Acne Clear Collection features 4 new products, Clarifying Gel Cleanser, Clarifying Solution and two Smoothing Lotions. These will help tocontrol and clear up acne pimples. It's formulated with 2 active ingredients, Salicylic acid (BHA) Glycolic Acid (AHA). Both will help clear up acne pimples and exfoliate dead skin cells. This will help prevent future blocked pores. Clearer, healthier-looking, smoother-looking skin in no time.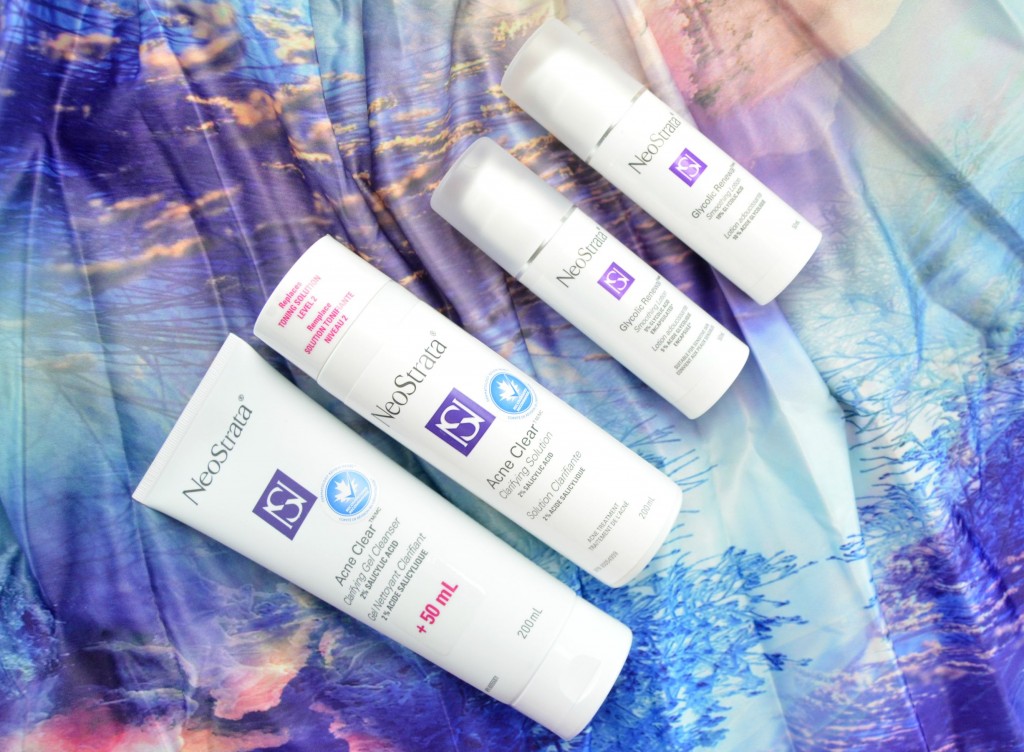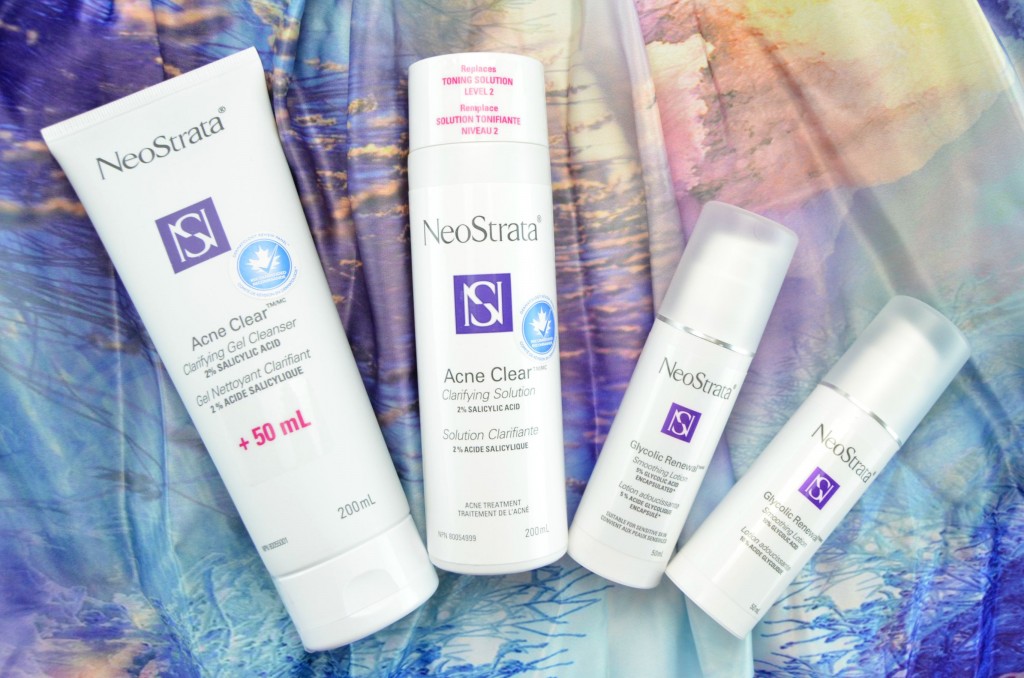 NeoStrata Acne Clear Clarifying Gel Cleanser is a gentle, yet effective gel cleanser. It instantly washes away bacteria, oil and impurities. Thiswill help unclog pores, while drying and clearing up acne pimples. It deeply penetrates deep down into the skin to reduce breakouts. It also helps to exfoliate dead skin cells on the surface.
NeoStrata Acne Clear Clarifying Gel Cleanser has a gel-like texture that's quite unique. It actually feels almost sticky and extremely thick once applied to the skin. Adding a tiny amount of water allows it to apply evenly and smoothly onto the skin. Although it doesn't come to a creamy lather, like other cleansers, it cleanses the skin of makeup, dirt and oily. It won't remove stubborn waterproof mascara or long-wearing foundation, but it deeply cleanses everything else. It leaves skin feeling incredibly clean and rejuvenated. After only a few short weeks I could feel my skin becoming smoother, softer and more supple. Skin started to feel somewhat refreshed and with a glowing appearance. It also seems to help control future breakouts without drying out my already extremely dehydrated skin. It retails for $24.50 for 200ml.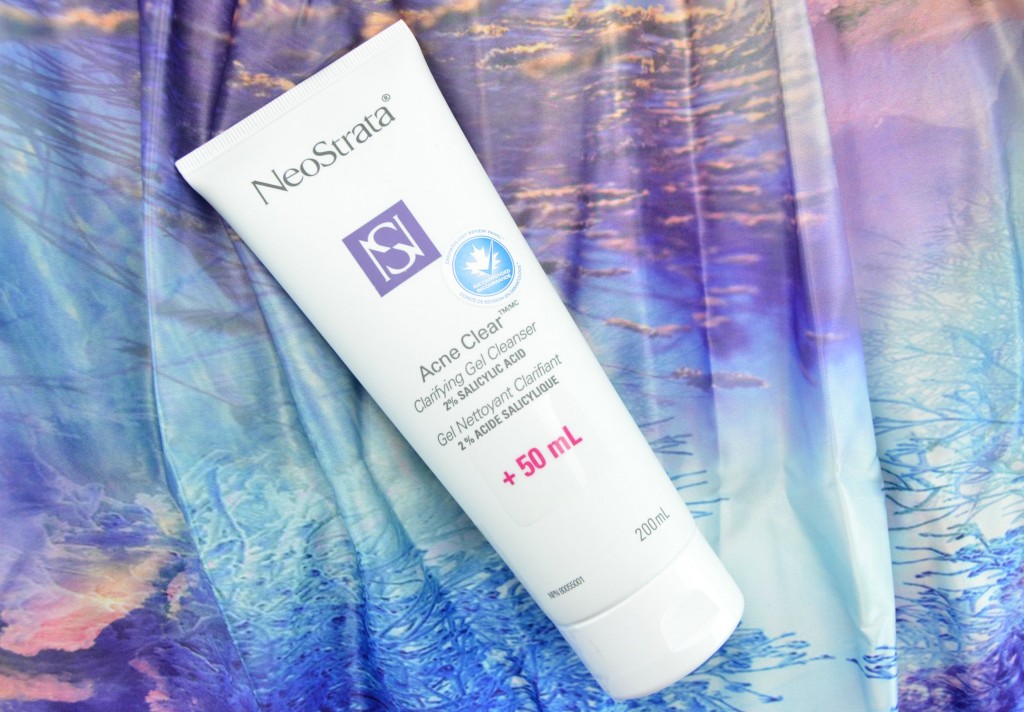 NeoStrata Acne Clear Clarifying Solution is a highly concentrated, antibacterial toning solution that helps to exfoliate, purify and deeply cleanse acne-prone skin. It helps to unclog pores by removing oil and buildup, without stripping your skin of its natural oils. It instantly reveals clearer, healthier looking skin in as little at 10 days.
NeoStrata Acne Clear Clarifying Solution helps to naturally banish blemishes without any harsh chemicals. Salicylic acid helps to unclog sebum in my pores, while drying up current pimples and preventing future breakouts. It also helps to open up the pores to let my daily moisturizer absorb into the skin more effectively. I simply add a small amount to a cotton pad and gently wipe over my entire face and neck. It does an excellent job at removing any excess makeup, dirt and oil that my cleanser may have missed. Its gentle enough to use twice daily. It's doesn't seem to dry my skin out like other toners, yet targets active blemishes on the spot. It retails for $29.50 for 200ml.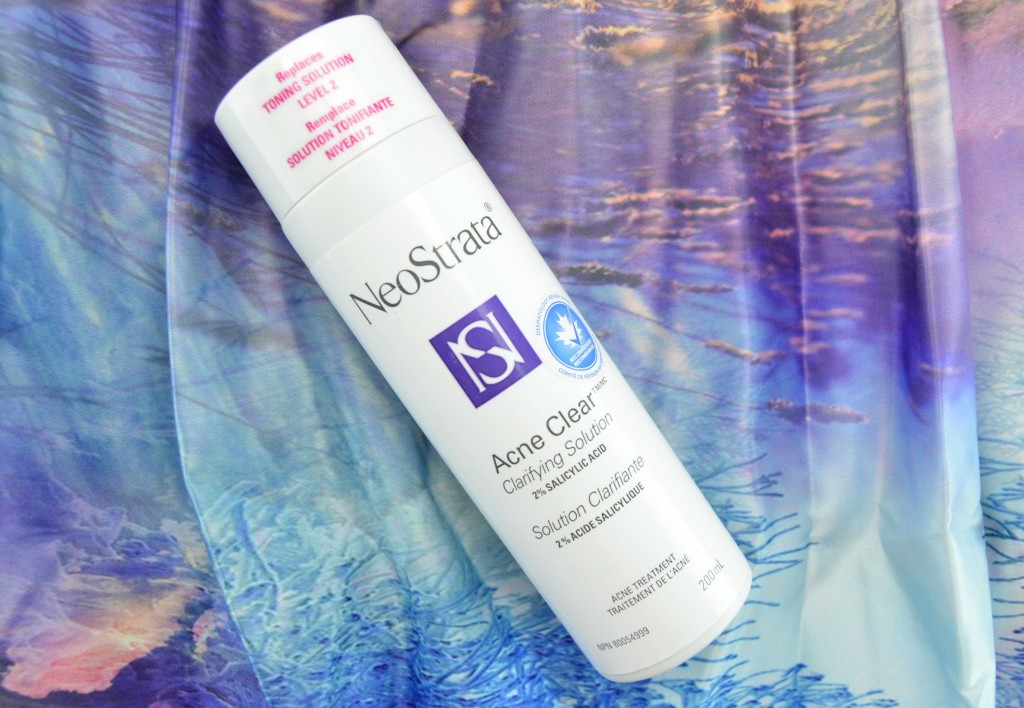 NeoStrata Glycolic Renewal Smoothing Lotion 5% not only helps to keep skin moisturized, it gently exfoliates dead cells on the skin's surface for maximum skin renewal. This daily moisturizer will help reveal smoother, more radiant and visibly younger skin in a few short weeks.
NeoStrata Glycolic Renewal Smoothing Lotion 5% has a light and creamy texture that absorbs into the skin fairly quickly. Its high concentration of glycolic acid gives a slight tingle upon first application. Your skin will start to get used to it and this will slowly disappear. It blends beautifully into the skin with only the smallest amount and never feels greasy, sticky or oily. Its silky smooth, hydrating formula helps to keep skin moisturized throughout the day.
My skin texture has dramatically changed, pores are less visible and less enlarged. It does an amazing job at hydration, yet exfoliating the skin, which helps prevent future breakouts. It also seemed to help diminish dark spots and hyperpigmentation for a more luminous, radiant and glowing appearance. I've seen huge improvement in my skin's tone and evenness. Its actually helping my makeup apply much smoother and more even. It retails for $39 for 50ml.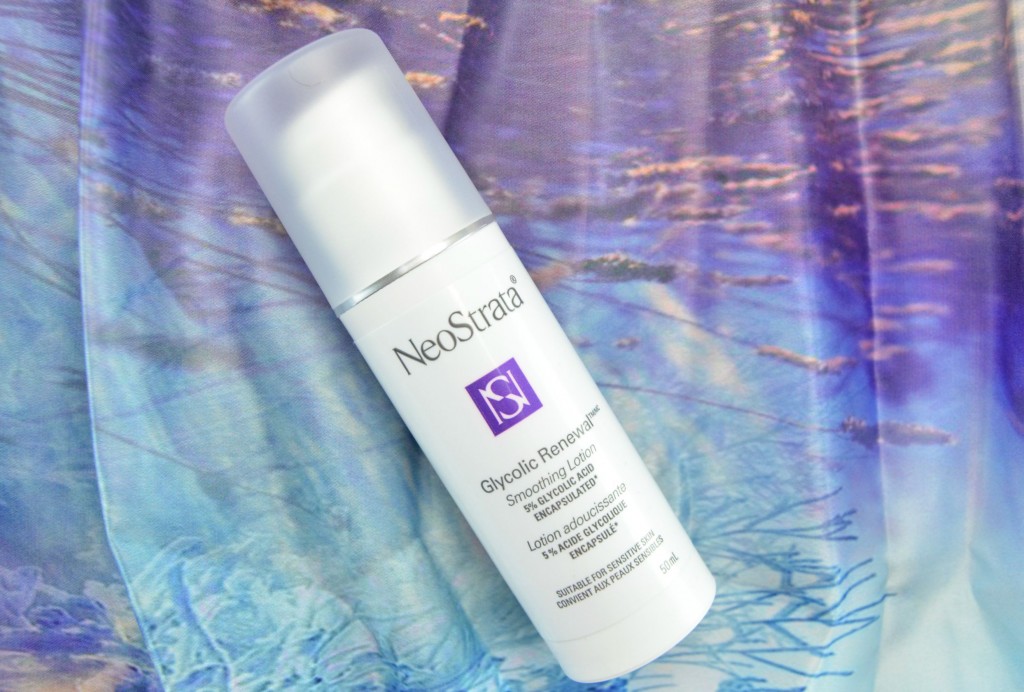 Once your skin builds up a tolerance to the 5% glycolic acid, you can upgrade to the 10%. Same great benefits of the Renewal Smoothing Lotion 5%, but with a higher concentration of glycolic acid. It retails for $39 for 50ml.