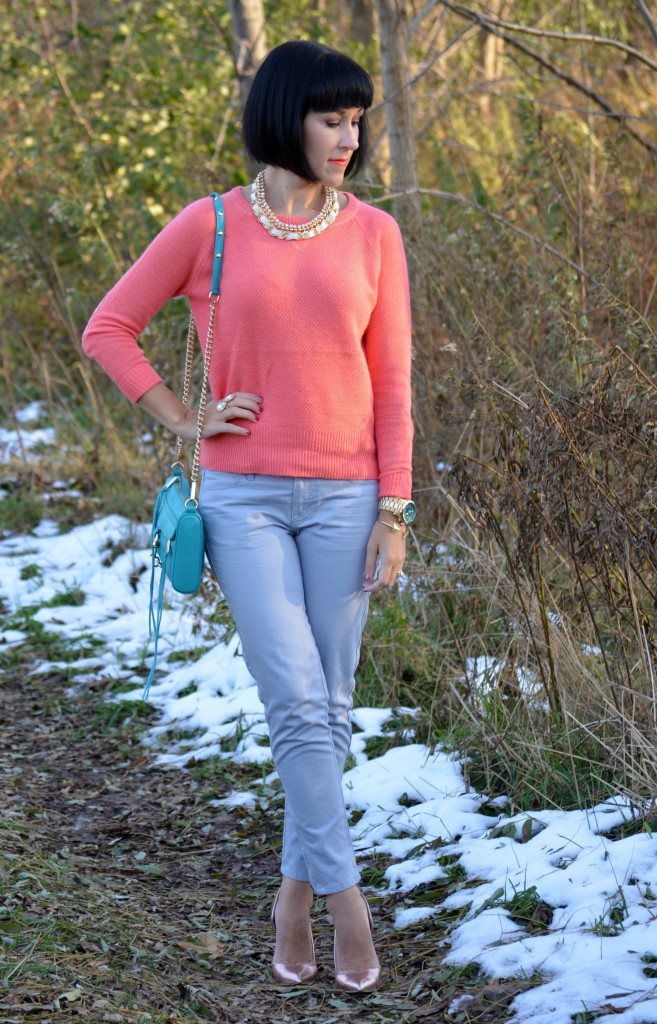 TGIF, I feel like I haven't had a moment to myself in over a month. It's been a crazy 30 days, I've been to Mexico and back, had surgery, been back and forth to Toronto at least 6 times, prepped for my new charity event, all while trying to manage a business and blog (which means endless amount of emails), I'm so looking forward to just hanging out this weekend with friends and not having to think about anything besides myself (for once). Maybe I'll do a little shopping, watch a little T.V, catch up on some reading, give myself a facial, spend some time with the hubby and just veg for once.

My husband says I'm drawn to anything that has a little shimmer, sparkle or bling to it, which is prob why it was love at first sight with this Smart Set sweater, check out the detail on the elbow.
What is everyone else up to this weekend?
Sweater- Smart Set- $45- in stores now
Necklace- c/o Cocoa Jewelry
Bracelet- Smart Set- $10- May 2013
Purse- Rebecca Minkoff- Ebay- $170- July 2013
Jeans- Joe Fresh- $29- June 2011
Watch- Michael Kors Hunger- $355- Gift from hubby
Shoes- Spring- $20- June 2013